Boarding a flight to Las Vegas was just as soul-depleting as I imagined it would be except for the presence of my Indian-Australian suitor was Sin City's only redeeming quality. (To its credit, a certain frozen Bacardi 151 concoction – and the fact that I was able to drink it on the street – made the 18 hours I spent on the Strip less agonizing than they might otherwise have been.)
The great news is that Las Vegas was merely a starting point for our romantic journey together, which took us through over the border into California, then through Death Valley and Yosemite National Parks before ending in San Francisco.
Ours is hardly the first (and certainly not the last) gay love story to end in San Francisco. But our journey was anything but typical, so whether you're planning your own California road trip, or simply want to escape your desk for a moment, I hope you'll take the time to read about it.
Las Vegas to Death Valley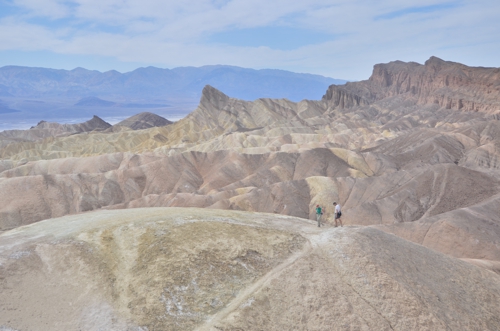 "Take a good look at this disgusting mess," my lover advised me as we closed the door on our over-the-top suite at Las Vegas' Venetian hotel for the last time. "It's the last time we're going to be experiencing comfort for a few days." At the time, it seemed like he was being dramatic.
It took us less than two hours, after all, to drive from Las Vegas to the Furnace Creek Visitor's Center in Death Valley National Park, the first stop on our road trip; by the time the sun set later that evening, we'd hiked across the Badwater Salt Flats and underneath a natural bridge, cruised through the entirety of the famous Artist's Drive and watched the moon rise over alien-looking sand dunes.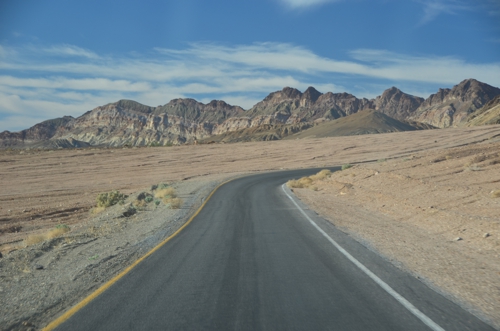 It wasn't until the desert was shrouded in darkness that I realized how packed our day of sightseeing had been. As we ascended out of Death Valley tensions that had previously been subtle and harmless began to manifest themselves in a more pronounced way.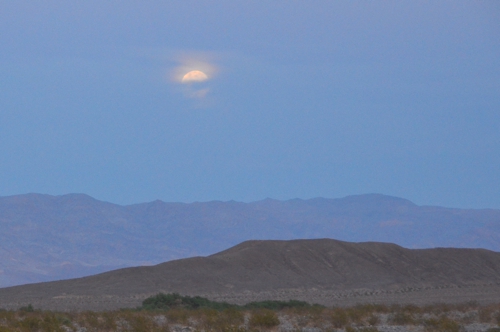 And that wasn't the only reality check of our first day on the road. "We've still got four hours to go," he reminded me, as we passed a sign which informed us we'd risen above sea level.
Death Valley to Yosemite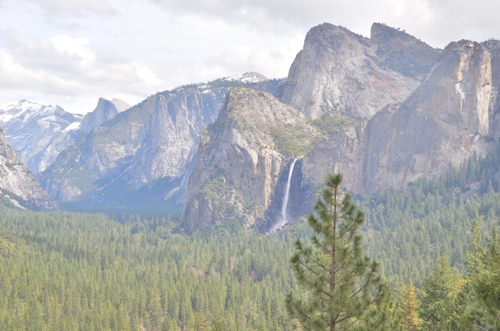 The reason it took seven hours for us to travel from Death Valley to Yosemite – four hours from Death Valley to our Hampton Inn, in the town of Visalia, then three from Visalia to the Yosemite Valley visitor's center –  is that in early spring, the direct route between the two parks (highway 395, via the town of Bishop) is impassable due to snow.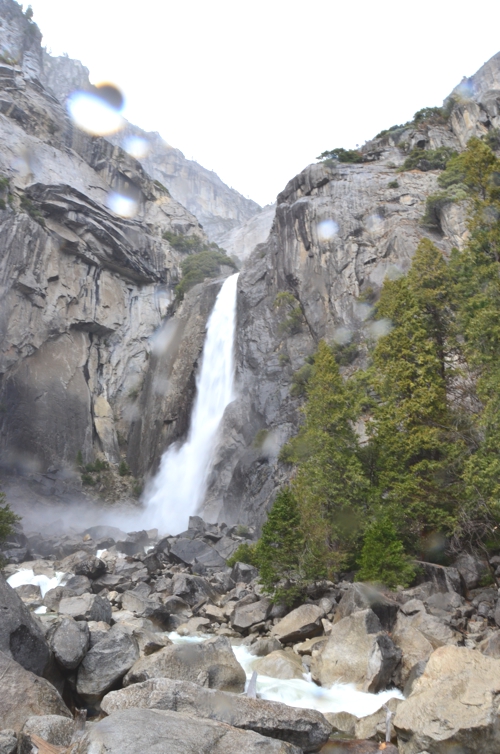 Thankfully, the incredible contrast between the desolation of Death Valley and the lush, woodsy majesty that greeted us upon entering Yosemite via the Wawona Tunnel more than made up for the hardship we endured traversing the protracted distance between the parks.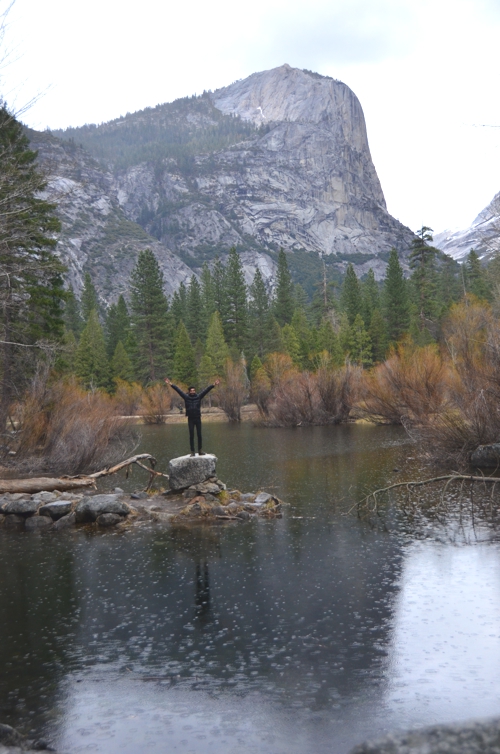 Likewise, the awe-inspiring scale of top Yosemite Park attractions, from the aptly-named Mirror Lake, to the towering Half Dome mountain, to Yosemite's eponymous, thundering waterfall, counteracted the high cost of sleeping in the park, which was more than $100 for a night – in tent accommodation!
San Francisco's iconic row houses, as reflected in my Aussie lover's sunnies
Our time in Yosemite was great not only from a tourism perspective, but also because it allowed us to place our embryonic – and, by all tangible measures, doomed-to-fail – relationship into a much larger context.
"When you were hiking ahead of me on the way to Mirror Lake," he confessed to me, as we waited for the F tram to take us down San Francisco's Market Street toward downtown, "I had a couple moments. You know, like 'those' moments."
We would have many more of "those" moments over the course of 48 hours in San Francisco, from our romantic dinner at the iconic Tomasso's Italian restaurant in North Beach, to the quiet moments we shared as the fog crept into the Bay through the Golden Gate.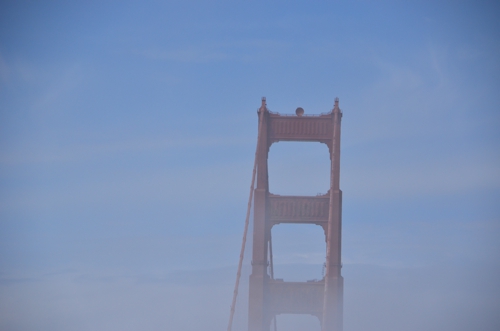 On our last day together, we strolled out of the Mission, where we were staying, and through Dolores Park, before ending up into the Castro District, where we enjoyed our final drink together at Twin Peaks, San Francisco's first gay bar.
"I can't believe we're staying goodbye here," I sighed, as we descended in the 16th Street Mission BART station later that afternoon, so that I could catch my train to the airport. (To be fair, the smell of stale piss and B.O. did prevent me from bursting into tears as I otherwise might have done.)
"It's not goodbye," he said as we embraced one last time, which caused the waterworks to start anyway.
"You promise?"
He didn't answer, but blew me a kiss just before I turned around and headed toward the turnstiles.