What do you fancy to eat when you hit Hollywood's streets? With its Michelin-starred chefs, famed celebrity haunts and award winning restaurants, Los Angeles has five-star food covered. Here is a list of the best dining experiences in Hollywood, so you can live it up like a celebrity. Make sure you keep your eyes peeled for famous dinner guests!
Spago Beverly Hills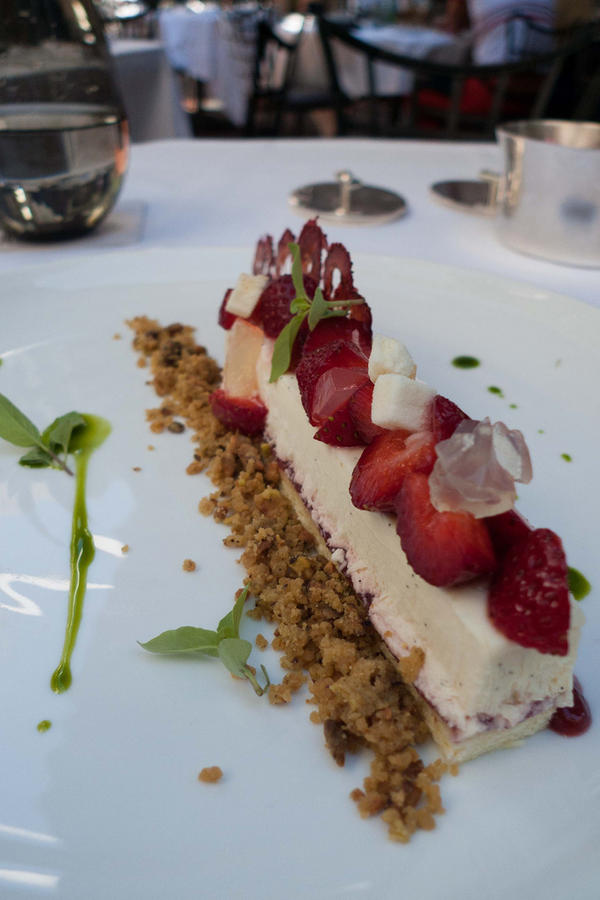 Address: 176 North Canon Drive, Beverly Hills, CA 90210
Top spot Spago belongs to culinary genius Wolfgang Puck and business partner Barbara Lazaroff, although much of the credit belongs to Executive Chef, Lee Hefter, who makes things happen on a day-to-day basis. With its famed seasonal menu, Spago still remains true to Puck's traditional farm-to-plate cooking philosophy, but pair that with gorgeous interiors, killer service and a top tipple list, and this amazing eatery deserves a 10/10. Try the Handmade Agnolotti or the Prime Côte du Boeuf for Two, and look out for Oprah, Jack Nicholson and Tom Hanks who are all raving Spago fans.
Casa Vega
Address: 13301 Ventura Blvd, San Fernando Valley, CA 91423
Casa Vega's dim lighting and delicious Mexican fare is favoured by the famous and the not-so-famous. A family-owned fixture, Casa Vega has been serving Los Angeles locals for over 55 years. Keep an eye for a Kardashian, or other celebrity fans, including Miley Cyrus, John Mayer and Avril Lavigne. However, don't be intimidated by the A-List dinner crowd, as Casa Vega extends a warm welcome to everyone. Make sure you sample the house margaritas and the home-made mojitos alongside all of your Mexican favourites — burritos, enchiladas and tortillas.
Providence
Address: 5955 Melrose Ave, Los Angeles, CA 90038
Providence currently sits at number one on food critic Jonathan Gold's "Top 101 LA Restaurants" 2013 list. With its numerous accolades and two Michelin Stars, Providence is known for its seafood sensations, its stunning service and its stellar wine list. Head Chef Michael Cimarusti is famed for drawing influence from all over the world with his must-try dishes using ingredients like John Dory from our very own New Zealand, striped bass from Virginia, and wild cod from Norway. Much like New Zealand's own fishing philosophies, Cimarusti believes in only using sustainable seafood, so he wins additional points for that!
Rivera
Address: 1050 S Flower St #102, Los Angeles, CA 90015
Rivera is the result of chef and creator John Rivera Sedlar's long love affair with Latin cuisine and Latin culture. A complete food experience, everything here is quintessentially Latin, from the comfy drinking area, or "Samba Lounge", to the tequila-based cocktail menu. The waiters are also exceptionally skilled at recommending food and wine matches based on John Rivera's own insights. Foodie highlights include the Venezuelan Arepas (soft-shell crab corn cakes), the Puerto Rican Mofongo (white seabass) and the Yucatecan Puerco Pibil (pork shoulder in banana leaf). All food aside, definitely don't leave here without having a few shots of the premium stuff!
Polo Lounge at the Beverly Hills Hotel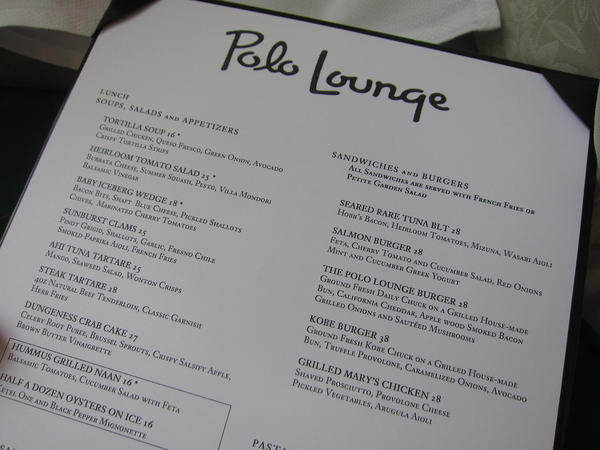 Address: 9641 Sunset Boulevard Beverly Hills & Westside CA 90210
Polo Lounge is a favourite amongst Hollywood heavyweights, because as far as hotel restaurants go, it doesn't get much classier than this. You may even recognize the infamous pink décor from movies such as "Beverly Hills Cop II" (1987), and "Fear and Loathing in Las Vegas" (1998). Polo Lounge is open for breakfast, lunch and dinner. Check out the Sunday brunch scene, complete with live jazz, or make a real night of it and come for dinner in your black-tie best! If you're doing the breakfast thing, try the Pink Palace with its smoked-salmon scrambled eggs, lemon ricotta pancakes and side of fresh fruit. Dinner should include the Spicy Seafood Stew, or make it a liquid affair, as the cocktail menu is killer!
Contributed by Barbara Waterhouse, a self-confessed foodie and food blogger.