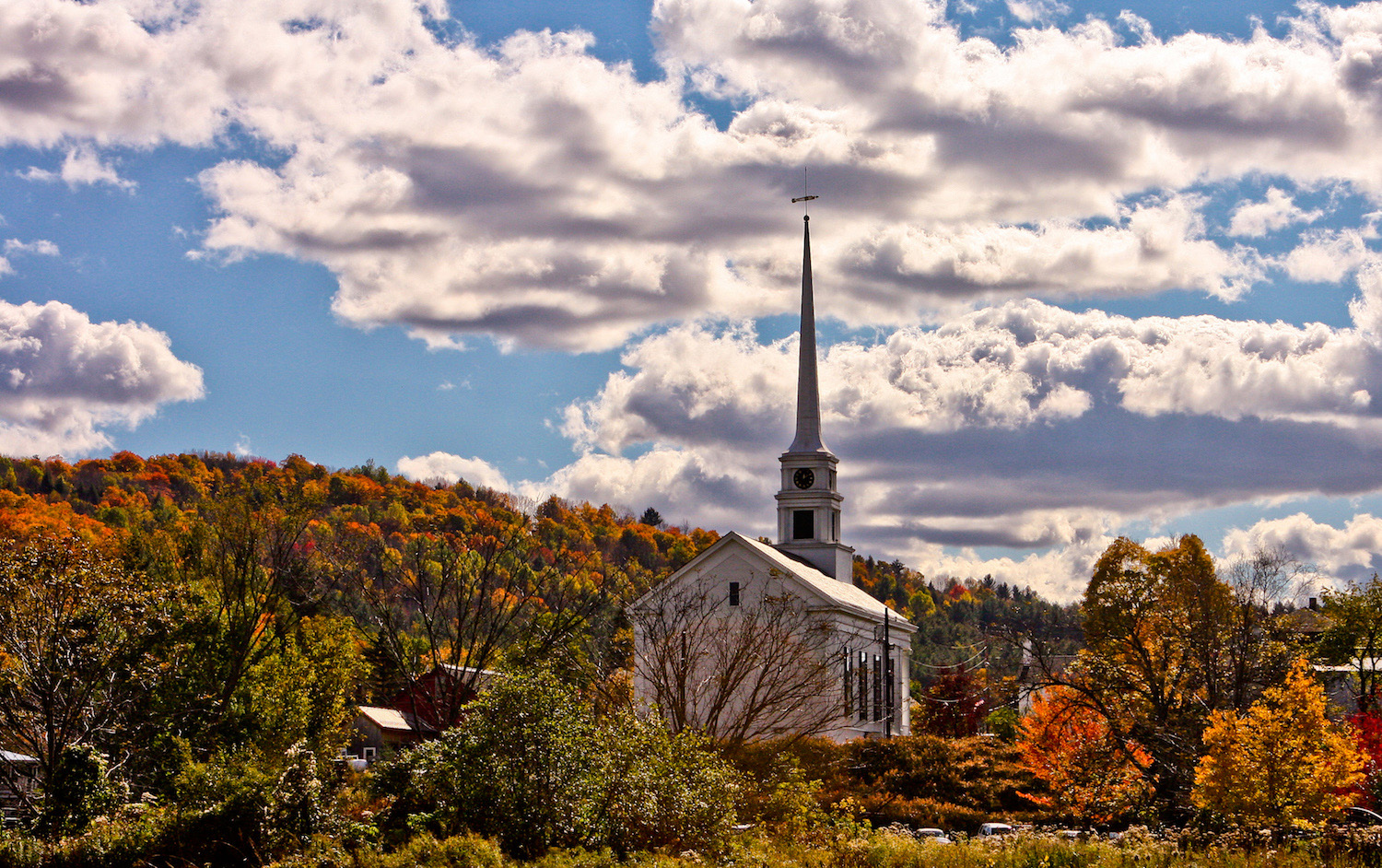 Photo credit: https://commons.wikimedia.org/ 
The northeastern part of the U.S. is diverse, no doubt, but it has a few common defining characteristics, namely compact states, cities as dense as the forests that populate the rural part of the region. People, too, seem to have an entrenched sense of community, which makes sense considering that European settlers came here before almost anywhere else on the North American continent. There's no guarantee that you'll feel like a member of one of these communities before your next trip to the Northeast ends, but these cozy hotel rooms will at least have you feeling at home.
Hartford, CT
Hartford might not be the first city when you think of when you brainstorm ideas for a New England city trip—it lacks the bigness of Boston and the coastal charm of Providence, for starters. Connecticut's capital does have its own special charm, however, from historical buildings like the Mark Twain House to relaxing green spaces like Bushnell Park.
New Haven, CT
On the other hand, New Haven has a clear reason most people visit it: Prestigious Yale University, which really needs no introduction. You needn't be a college co-ed in order to enjoy the town, however, which is peppered with funky vintage boutiques, lively sidewalk cafés and alternative bookstores, among other local businesses. New Haven hotels like New Haven Village Suites Omni and New Haven Hotel at Yale might not get you into classes at Yale, but they're probably nicer than some of the dorms there.
Dover, DE
Speaking of underrated capital cities in the Northeast, Delaware's definitely one of them. Like Hartford, Dover is overshadowed by other cities and features of the state, specifically the city of Wilmington and the fact that many businesses set up shop in Delaware simply because of its tax laws. Whether you fall into this category, or simply want to explore local sights like the Delaware Legislative Hall or John Dickinson House.
Revere, MA
As its name suggests, the Massachusetts city of Revere is named after Paul Revere, although this is not why you're likely to be here. Revere is also home to the first public beach in the United States, but that's not the reason, either. Revere happens to sit very near Boston's Logan International Airport, which is evident in the name of local accommodation like Rodeway Inn Boston Logan Airport and Fairfield Inn Boston Airport North.
Plymouth, MA
Plymouth is also a very recognizable name, although its significance is a bit less obtuse than that of Revere, whose lights are far too bright for an effectively stealth midnight ride. Plymouth is, after all, where the Pilgrims came ashore, and the town still bears a lot of charm and colonial architecture. The traditional element of Plymouth is on display at all levels, including at lodging options such as the John Carver Inn & Spa.
These cities barely scratch the surface! What else have you explored in the area?