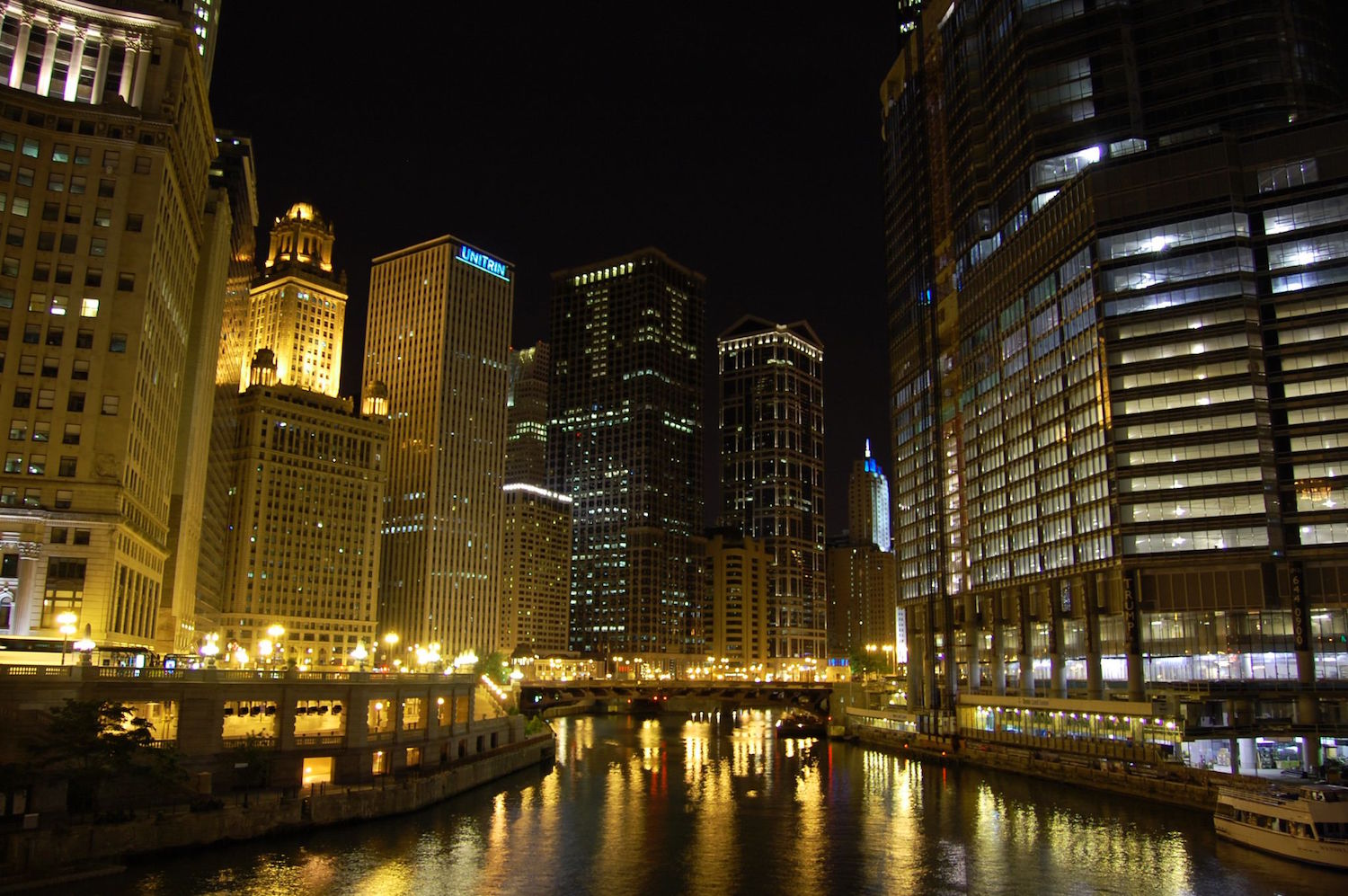 Image via Flickr by ifmuth
The hub of the Midwest and America's third-largest city, Chicago has a well-deserved reputation as one of the world's most important cities, whether you travel there for business or for pleasure. One fact about the proverbial "Windy City" travelers often miss, however, is its diversity — Chicago is world-class, no matter what you hope to accomplish on your trip. Here's how your ideal trip to Chicago might look, based on what type of traveler you are.
The Adventurer
One aspect of Chicago that often surprises travelers as they land at one of the city's airports is how vast the skyline is. Specifically, how vast and how tall. The Willis Tower (formerly known as Sears Tower) is the second-tallest building in the U.S., rising to a height of 1,450 feet. If enjoying a panorama from the glass-bottomed Sky Deck is not thrilling enough, consider riding one of the record-breaking coasters at Six Flags Great America in the Chicago suburb of Gurney.
The Homebody
The idea of staying inside in a sprawling city like Chicago might seem counterintuitive, particularly if you visit during the pleasant spring and autumn months. But whether the trademark wind keeps you off the streets, or you simply find an amazing Chicago hotel that's too comfy not to curl up in, Chi-town is just as great for ordering room service as it is exploring restaurants and food halls.
The Creative
Chicago's penchant for theatrical excellence reached world fame thanks to the Broadway shows of the same name, but its own creative scene rivals New York's — and most everywhere else, for that matter. Take in a show ("Chicago" or otherwise) at the iconic Chicago Theatre, update yourself on the latest design trends at the Museum of Contemporary Art Chicago, or snap a selfie at the iconic Chicago "Bean," which transforms the reflection of the city into a stretched and skewed work of art.
The Foodie
Latin American food might not be the first cuisine that comes to your mind when you think of Chicago, on account of its northerly location, but when you step foot into the Latinicity food hall, you'll feel transported into the street food scene of South or Central America. Then again, Chicago's food scene is as varied as its population, whether you pop pierogies in the Polish Downtown, chase carbonara in Little Italy, or slurp down pho beef soup in Little Saigon, Chicago's Vietnamese quarter.
The Urban Explorer
Few American cities are as well laid out for urban explorers as Chicago. Downtown — and most of the central city, for that matter — is flat, which makes neighborhoods like Hyde Park, The Loop, and Uptown easy to explore on foot. Or, put on a wider lens and take advantage of Chicago's impressive public transportation network, the CTA Bus and Train System, and gain an understanding of the city on a broader level.
Of course, since travelers are as diverse as a box — the big, big box — of crayons, this list is only the beginning of the eclectic adventures you can have in Chicago. Have you ever been to Chicago? If so, what are your favorite things to do here?