Hopefully this Abu Dhabi Travel Guide will give you a good start when planning your next trip to the Middle East. A very good friend of mine is from Abu Dhabi—and is very, very proud of his home city. "You won't understand this until you come and see me," he explained when we met in Bangkok last year, "but Abu Dhabi presents the most authentic views of the Emirates, and also the most interesting one."
Your Ultimate Abu Dhabi Travel Guide
His implied dig at the United Arab Emirates' most famous city notwithstanding, this Abu Dhabi travel itinerary illustrates precisely the reasons a trip to Abu Dhabi is more authentic and interesting than a Dubai-only UAE trip. (Although it does include a suggestion for a day trip to Dubai, as counter-intuitive as that sounds, so this article is not the complete hit-job my friend might've hoped it would be!)
Where to Stay in Abu Dhabi
In spite of how authentic and interesting I find the city, in comparison to Dubai and otherwise, I will concede one point: Abu Dhabi hotels leave something to be desired, particularly in terms of price and selection, when you compare them with those up the coast. To be sure, while you can find lodging with unobstructed luxury here (Emirates Palace Hotel), as well as convenient less expensive hotels such as Courtyard by Marriott World Trade Center, you're simply not as spoiled for choice here as you are when it comes to Dubai hotels.
Day One: Abu Dhabi in a Nutshell
One thing I quickly came to love about Abu Dhabi is how compact the city center is, which makes it very easy to see all the main attractions in a single day. Indeed, if you're looking for an Abu Dhabi itinerary 1 day in length, you could simply read the next couple paragraphs and call it a day, rather than considering the full three days I've planned out for you.
No matter which Abu Dhabi hotel you choose, head immediately to the city's waterfront Corniche, which gives you both perspective and an amazing view. If you want a more cultural experience, you could head to the Emirates Heritage Club Village, while entering the aforementioned Emirates Palace (which is open to the public for tours, even if you don't stay there) is an exercise in glitz and glam, and provides a great view of the sparkling Etihad Towers, and easy access to the UAE Presidential Palace—Abu Dhabi is the country's capital, as hard as that is to remember sometimes.
The most beautiful place in Abu Dhabi is the Sheikh Zayed Grand Mosque, which I recommend you see around sunset time on your first of three days in Abu Dhabi. If you head there a bit earlier than this, you could enjoy an afternoon kayaking through the serene Mangrove National Park.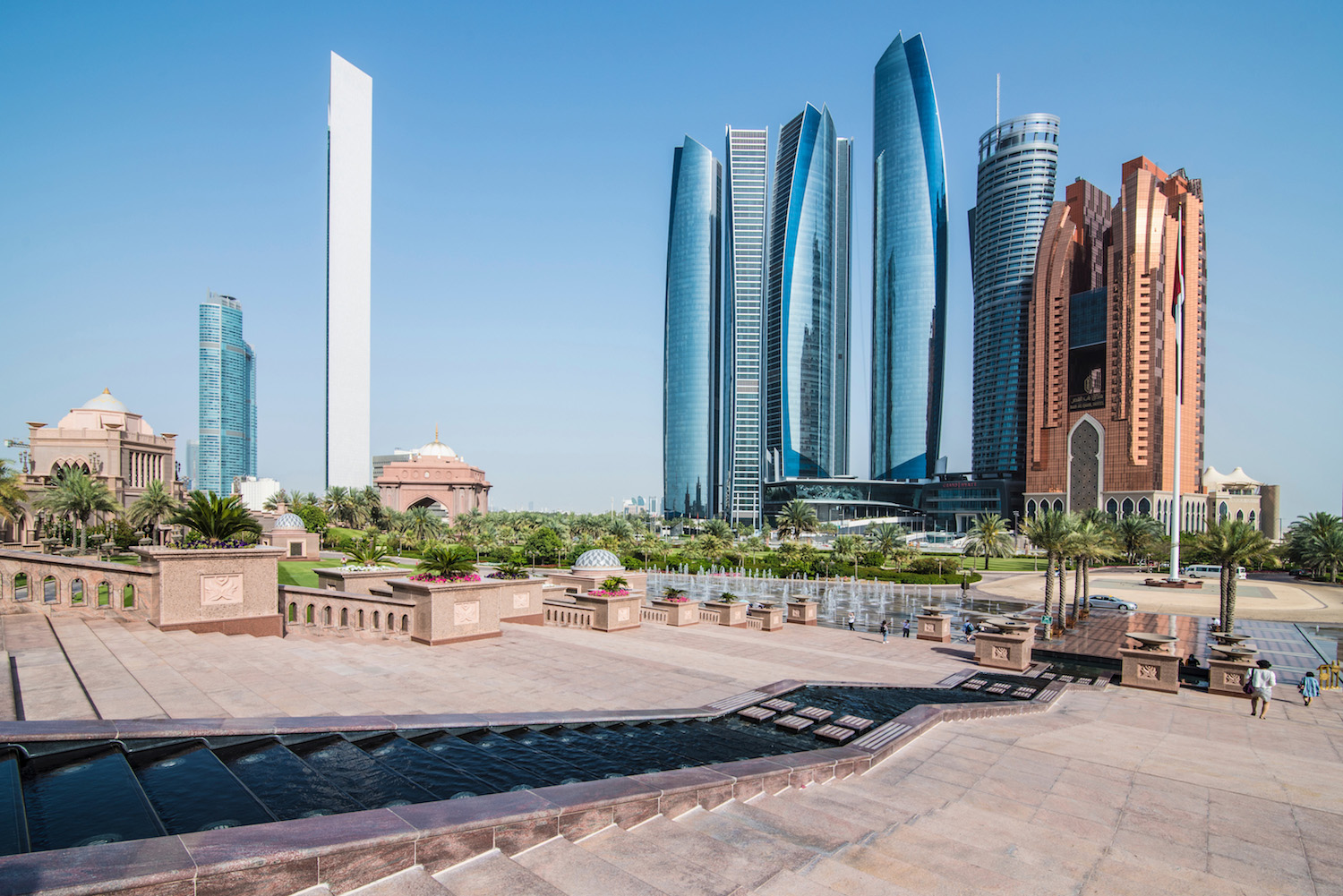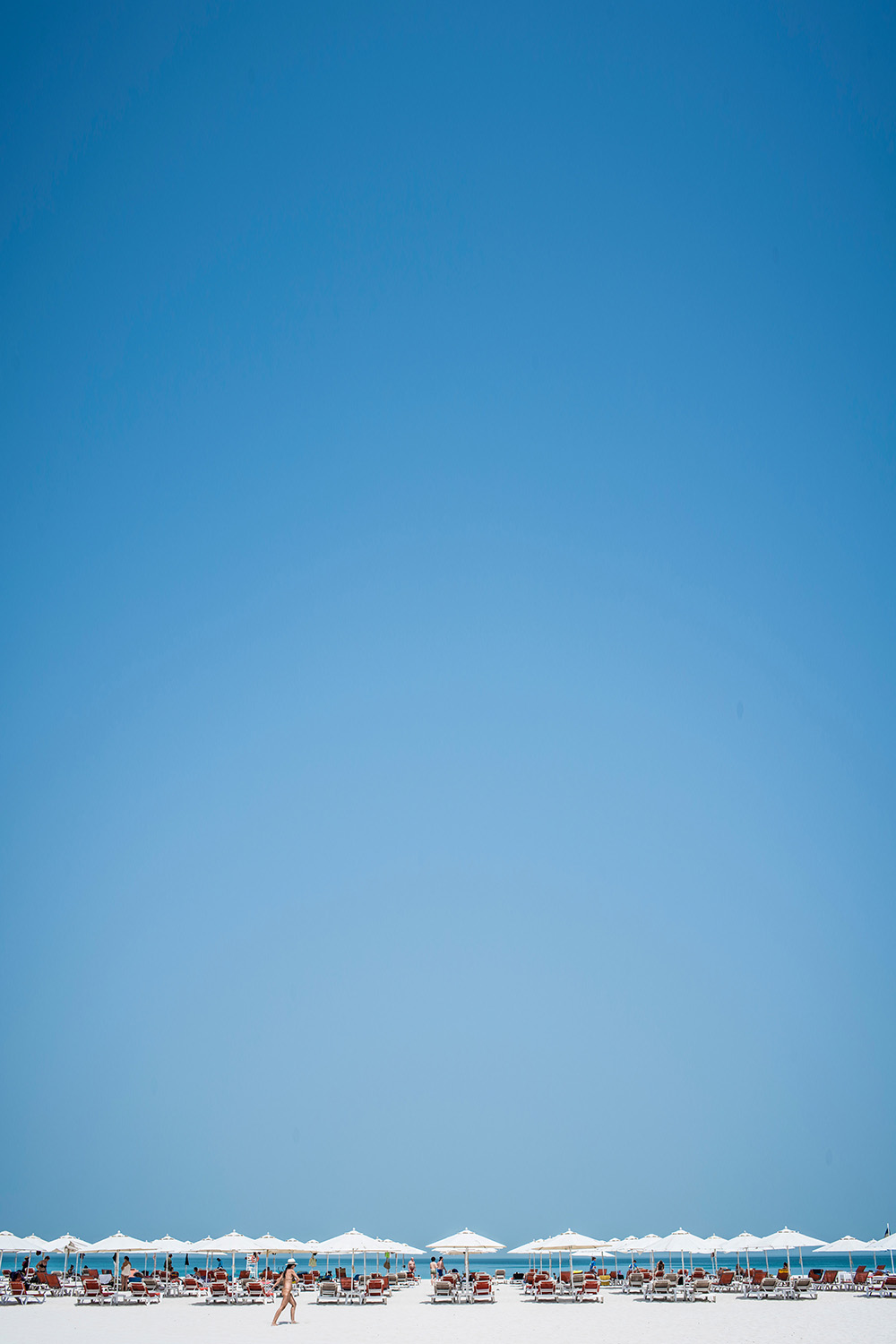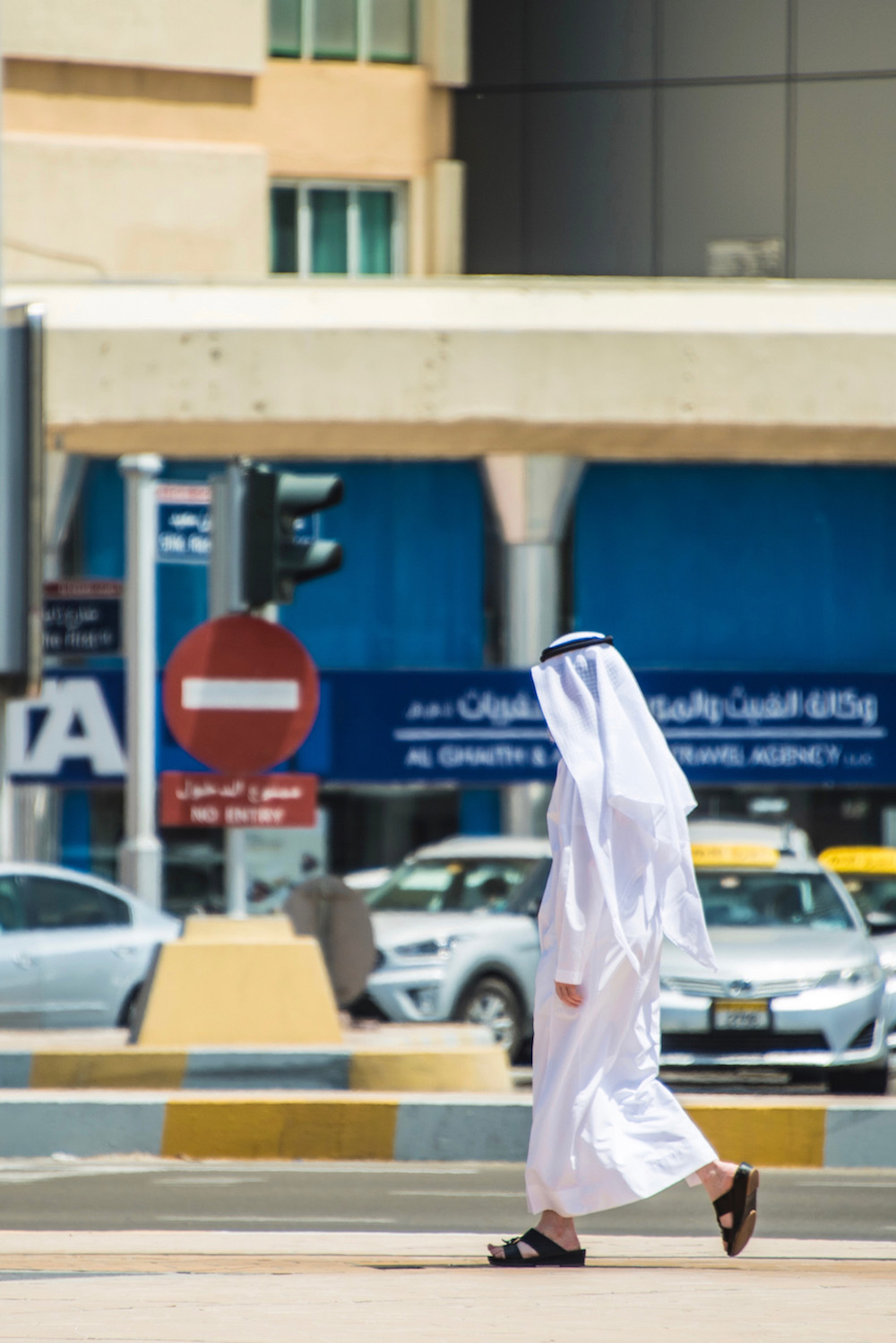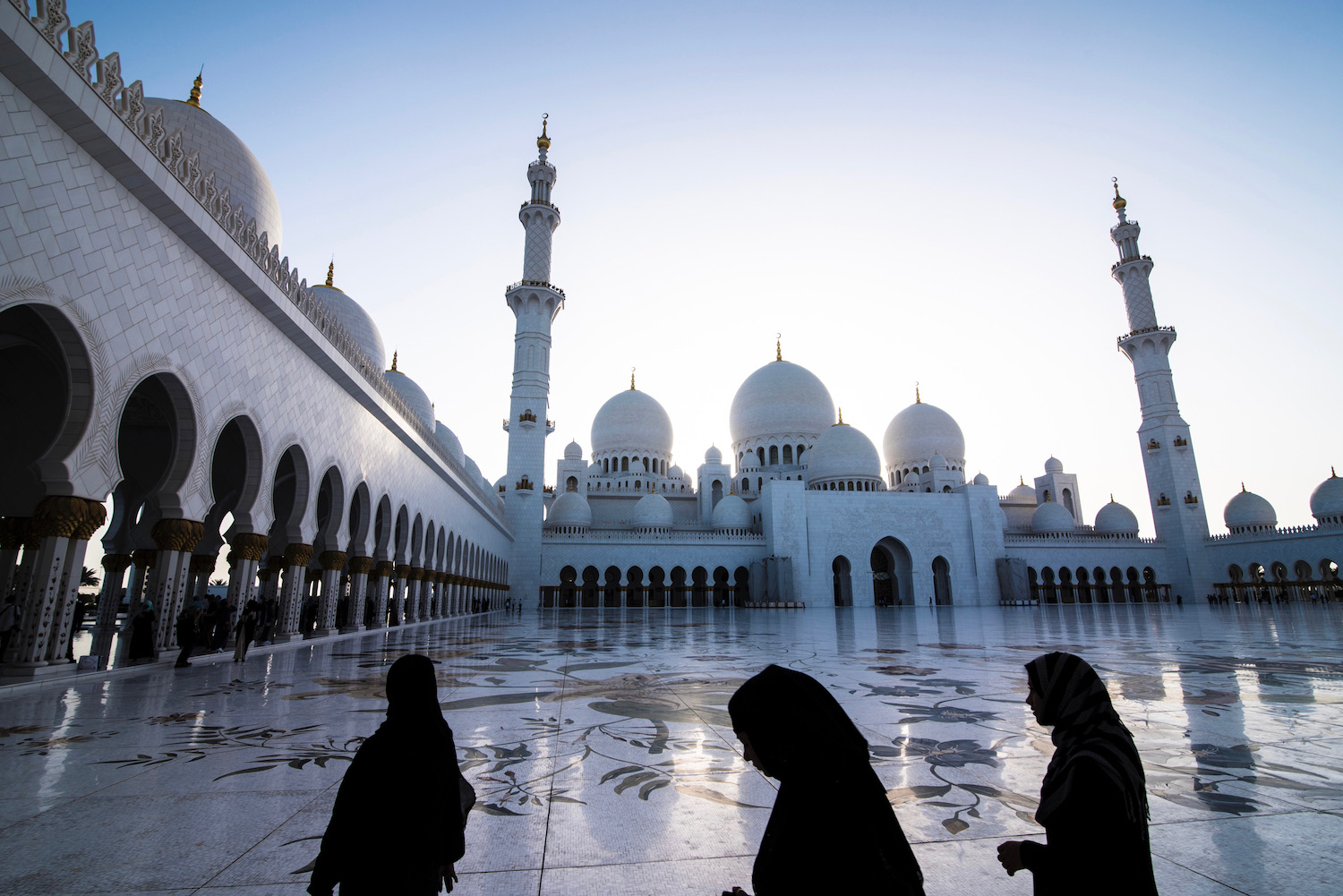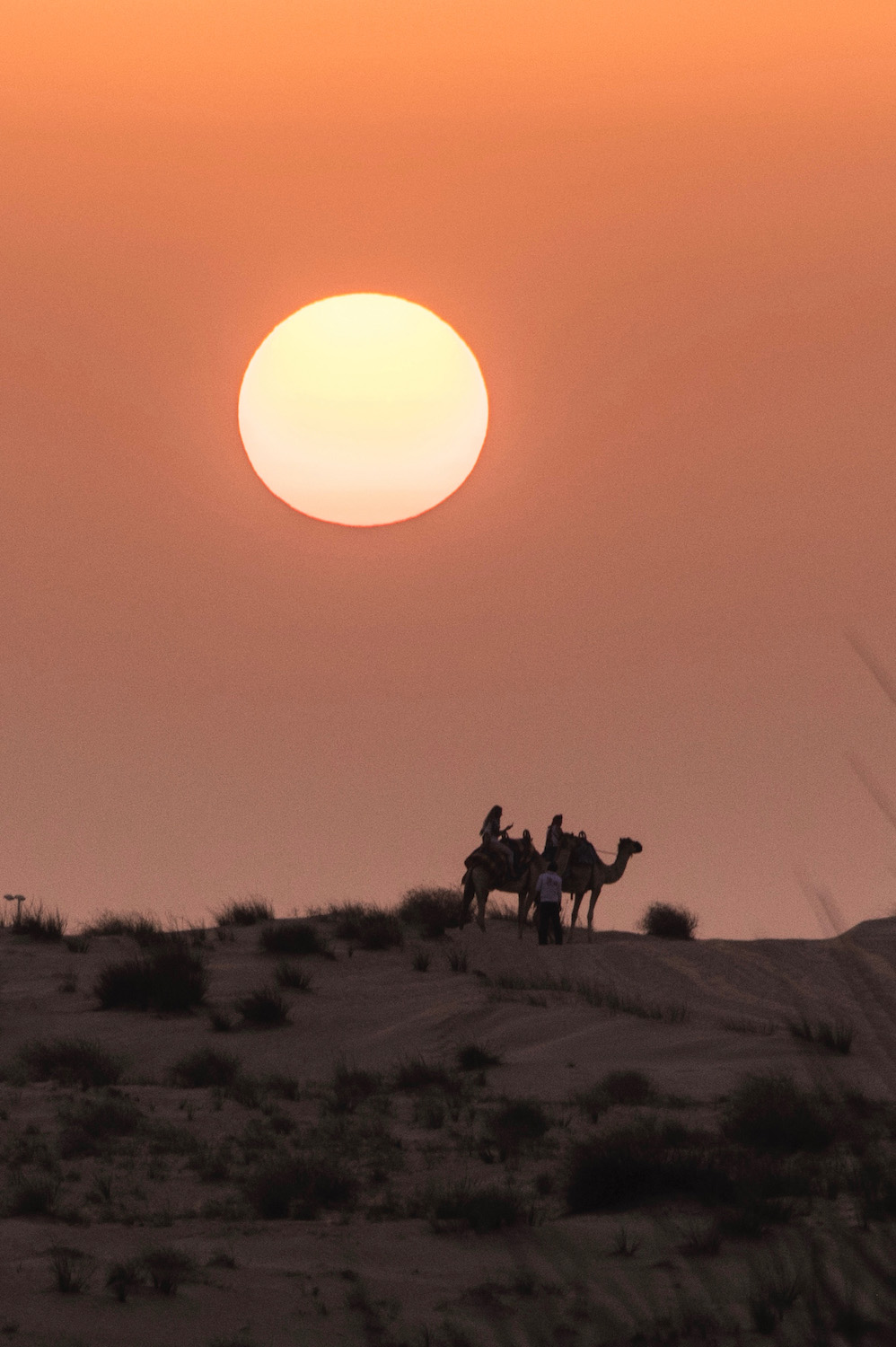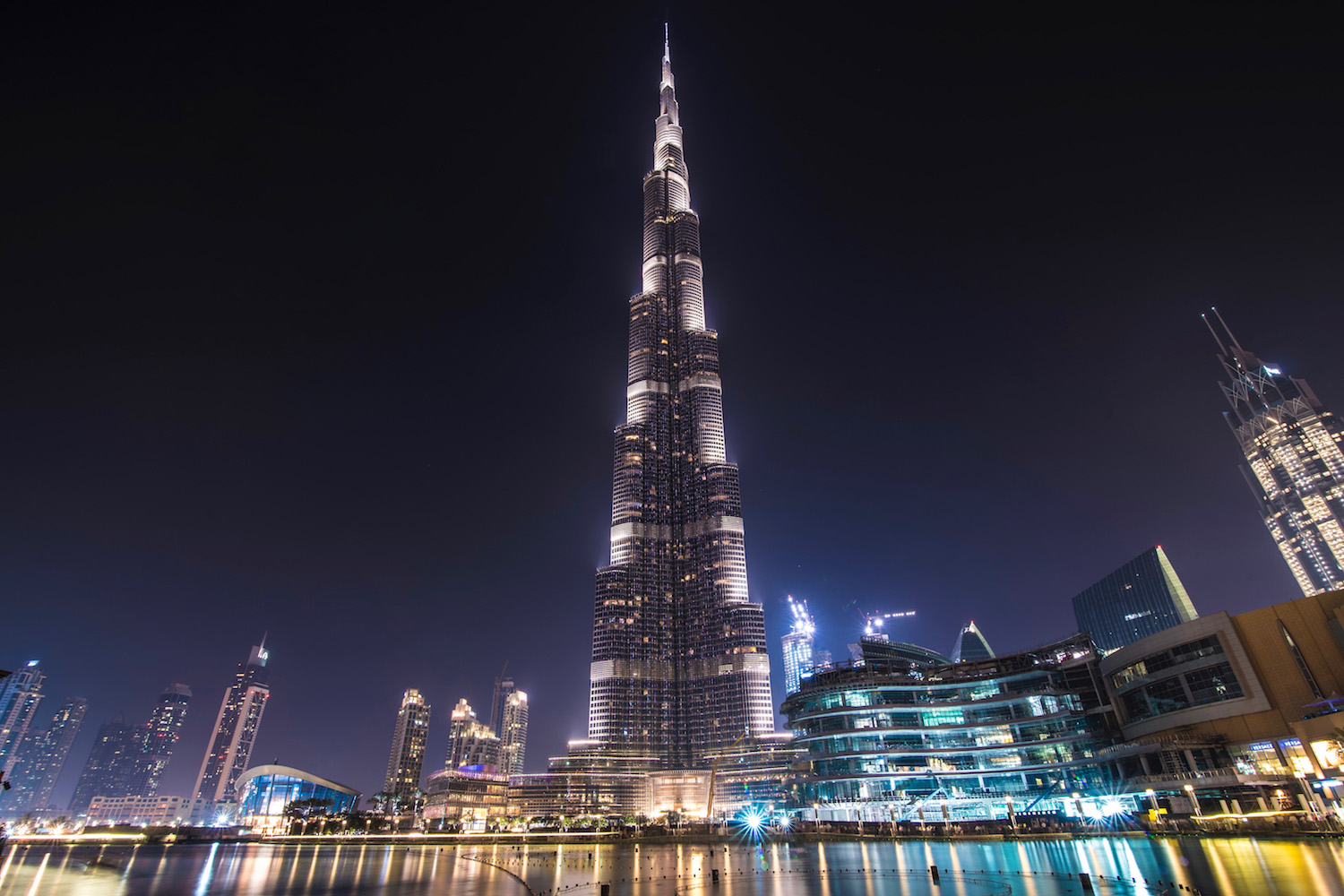 Abu Dhabi Travel Guide Day 2
Most Abu Dhabi travel tips will tell you to visit the attractions I've listed above, as well as others like the just-opened Louvre Abu Dhabi and the Formula 1 Abu Dhabi race track, not to mention adjacent Ferrari World and Yas Water World.
But we also want to add another thing to this Abu Dhabi Travel Guide. You've probably even seen recommendations for Abu Dhabi beaches (besides the aforementioned Corniche)—I'm a bit fan of the ones on Saadiyat Island, although there are many, many others.
One less common way you could spend your second of three days in Abu Dhabi is visiting Masdar City, a futuristic development not far from the airport that uses both ancient and futuristic technologies to plan a sustainable future for the UAE. At the Osha Restaurant here, you can also try "authentic" Emirati food such as Tahtah Malleh, a fish dish that's very much an acquired taste. Alternatively, you could beat the heat (and it is hot here, unbearably so most of the year) at excellent Abu Dhabi malls like Marina Mall and The Galleria on Al Reem Island.
Abu Dhabi Travel Guide Day 3: A Dubai Day-Trip?
We decided to add Dubai as a day trip on this Abu Dhabi Travel Guide especially if you don't plan on returning to the region anytime soon.
Although you could theoretically spend three full days in Abu Dhabi proper, or use day three to take an excursion into the desert or the slightly more scenic city of Al Ain, I'm going to make a slightly unorthodox recommendation: Turn this into a Dubai and Abu Dhabi itinerary by using day three to take a day trip to Dubai.
This is not to say I don't feel that Dubai is worth a dedicated trip—objectively speaking, it's got more to do than Abu Dhabi, by a long shot. But if it's advantageous for you to spend three days in Abu Dhabi, or you have a proud friend like me who pressures you into it otherwise, you can see popular Dubai attractions like the Burj Khalifa, Dubai Mall, Palm Island and Kite Beach as a single day excursion from Abu Dhabi, which is less than two hours from Dubai by taxi or bus.
The Bottom Line
Follow this Abu Dhabi suggested itinerary verbatim, or use it as a starting point for your trip. Indeed, if you don't have a specific reason to base yourself in Abu Dhabi during your time in the UAE, or a friend who's urging you to do so, it might make more sense to condense this three-day Abu Dhabi itinerary into one day, and take that as an excursion from a larger trip to Dubai.