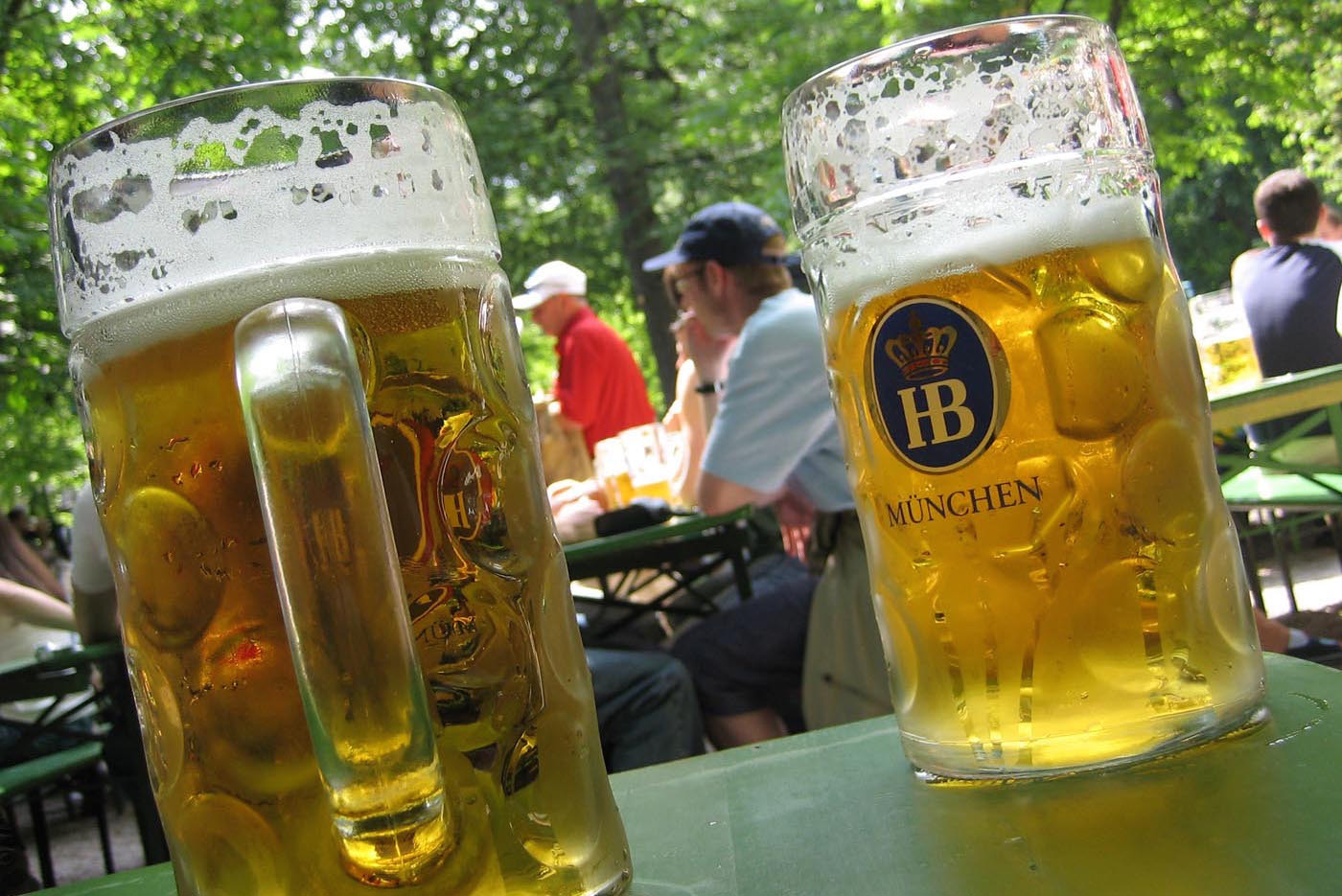 It's not hard to find a good place to eat in Munich, whether you're wandering the city, starving, with a beer stein in hand during Oktoberfest, or looking for a quick bite in-between stops at popular local attractions like Marienplatz, the Neues Rathaus and Residenz Palace. What can be hard in Munich, however, is finding restaurants that break with the city's admittedly amazing traditions. If you're looking for a meal in Munich, but want to be as surprised as you are delighted, try out these less conventional restaurants.
Mediterranean Munchies at Marais Soir
Just because you're not enjoying familiar German favorites doesn't mean you have to leave Europe, a truth to which the Mediterranean-inflected cuisine on offer at Marais Soir, in Munich's trendy Westend, testifies. In the mood for seafood? Enjoy tender scallops on top of creamy risotto. Or, indulge in a sage-infused whole guinea hen, Marais Soir's zesty take on a traditional Italian saltimbocca.
Tantris' Oriental Opulence
Or, you could go literally to the otherwise of the planet, which is what happens if your taste buds take you to Tantris. Prestige is the first thing on the menu at this pan-Asian hot spot, which boasts two prestigious Michelin stars. Dining at Tantris, to be sure, is far from affordable, with multi-course tastings starting at well over €100 each, and many of the reds, whites and bubblies in the 30,000+ bottle wine cellar costing at least as much.
New Takes on Old Classics at Atelier
Of course, food doesn't need to foreign to differentiate itself – it just needs to be innovative. Enter Atelier, a (relatively) traditional German restaurant in the Bayischer Hof Hotel. "Relatively" is the operative word here. While some of Aterlier's specialties, such as river trout with cucumbers, flirt with recognizeable German fare, others come across as adventurous, maybe even reaching. Wagyu steak with julienned tomatoes, anyone?
Does Hans im Glück Boast Munich's Best Burgers?
At this point in history, it would be downright inaccurate to limit burgers to being an American food, the fact that their full name – Hamburgers – actually originates in Germany notwithstanding. Indeed, Hans im Glück is approximately as far from typical German fare as Atelier, although both the ambiance and eats are decidedly more casual here.
Of all the Munich restaurants on this list, Hans im Glück is at once the most versatile – you can select your topping à la carte if none of the menu items strikes you fancy – and the most surprising, with non-traditional toppings like brie, arugula and balsamic vinegar, to name just a few.
The best part about these Munich restaurants? They're all located in the center of the city, which means that you can easily pepper them in as you explore Munich, perhaps in-between more traditional Bavarian libations. Even if you only manage to eat at one of them, however, they definitively prove that eating in Munich is more than just beer, bratwurst and pretzels.