Before you embark on your Turkey Black Sea trip, jettison any expectations you have. This is not because I expect the region will fail to meet them, but because it's such a dramatically different place than you could possibly anticipate.
My introduction to the idiosyncrasies of Trabzon, the hub of this region's eastern corridor, was immediate and gripping—literally. Having decided to rent a car to ease my passage around the attractions I'm about to namedrop, I had to endure a white-knuckle drive through the most chaotic of city centers simply to reach my hotel.
Thankfully for me (and for the many other motorists and pedestrians I always felt moments away from impacting), I managed to drive myself hundreds of kilometers in a few days without so much as a scratch or swipe. And the good news doesn't end there.
Where to Stay Along Turkey's Black Sea
My love affair with the Turkey Black Sea region began immediately. The kind staff at TS Park Hotel (which was surprisingly luxurious, especially given its rock-bottom room rates) offered to valet park my car free of charge, not only upon check-in, but also every time I came back to the hotel. Even better, they went to fetch it whenever I needed it; the only "city driving" I ever had to do was to and from the highway, which was less than a kilometer away.
Assuming you don't stay in another city (such as nearby Rize or Samsun, which is about halfway back to Istanbul), I would recommend staying at TS Park—other hotels I looked at were much more expensive, and seemingly not as nice. Among the other reasons I loved this hotel as much as I did, it was walking distance from literally dozens of amazing eateries, and was where I ate the best kebab of my entire trip to Turkey!
Top Turkey Black Sea Destinations
Uzungol Mosque and Lake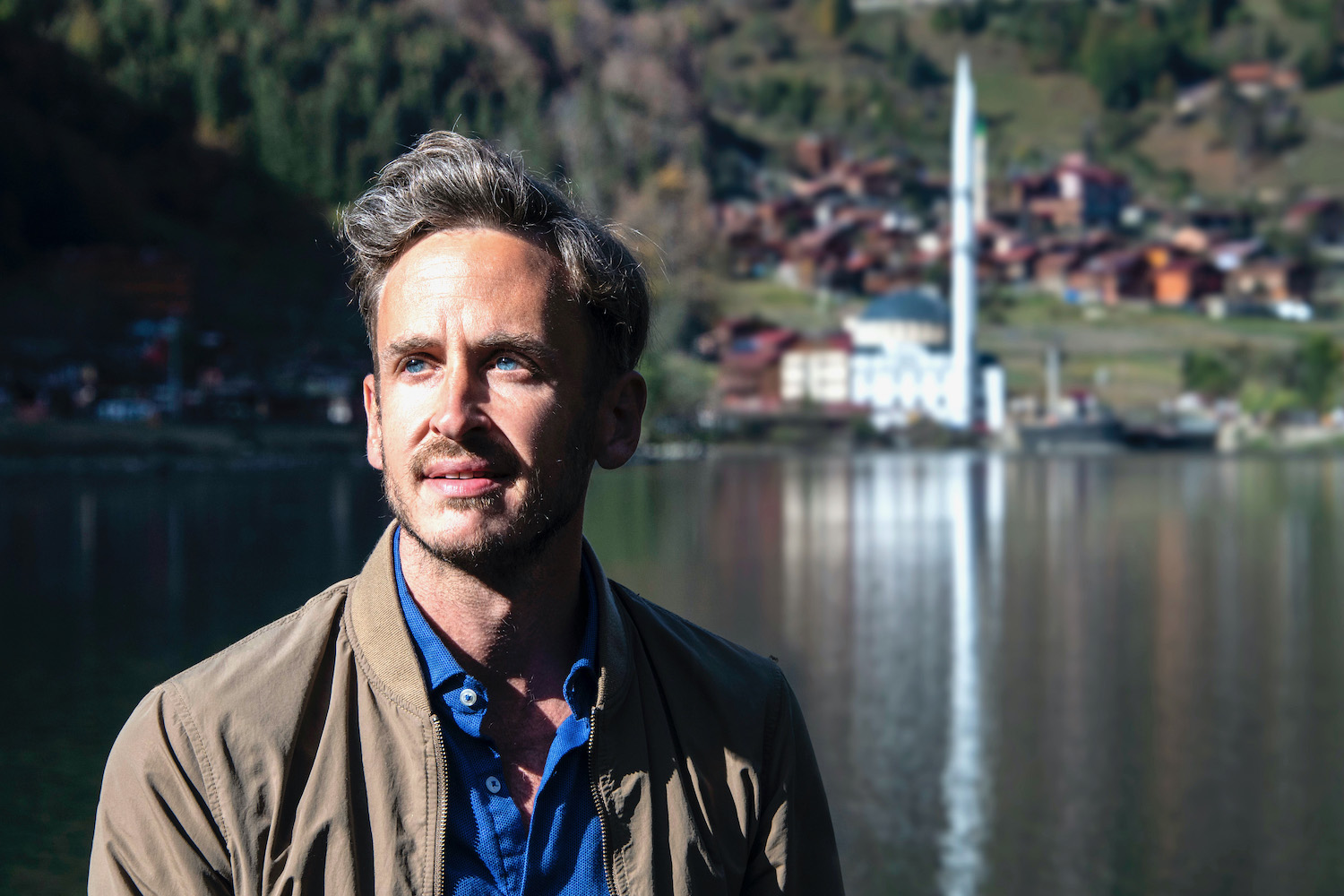 I'm usually a big proponent of blue skies, but if I'm honest, they left me unsettled as I drove through the mountains southwest of Trabzon on my way to Uzungol. I feared they would ruin the misty aesthetic around the town's mosque, and that the winds would disturb the mirrored effect of its lake. While another unexpected factor (a green mountainside faded to yellow and orange by autumn weather) also eroded my expectations, I still enjoyed what I can only describe as an Islamic Swiss Alpine village.
Rize Castle
Rize, like most other Turkey Black Sea cities, is not on its own a major tourist attraction. If I'm honest, however, I was truly impressed by the view from atop Rize Castle, even if the service at the tea garden was shit, and the bees swarming around me were terrifying. If you can manage to get to the castle (the drive up is stressful, given the narrowness and windy-ness of the road), definitely spend 30 minutes to an hour here.
Cayeli Tea Fields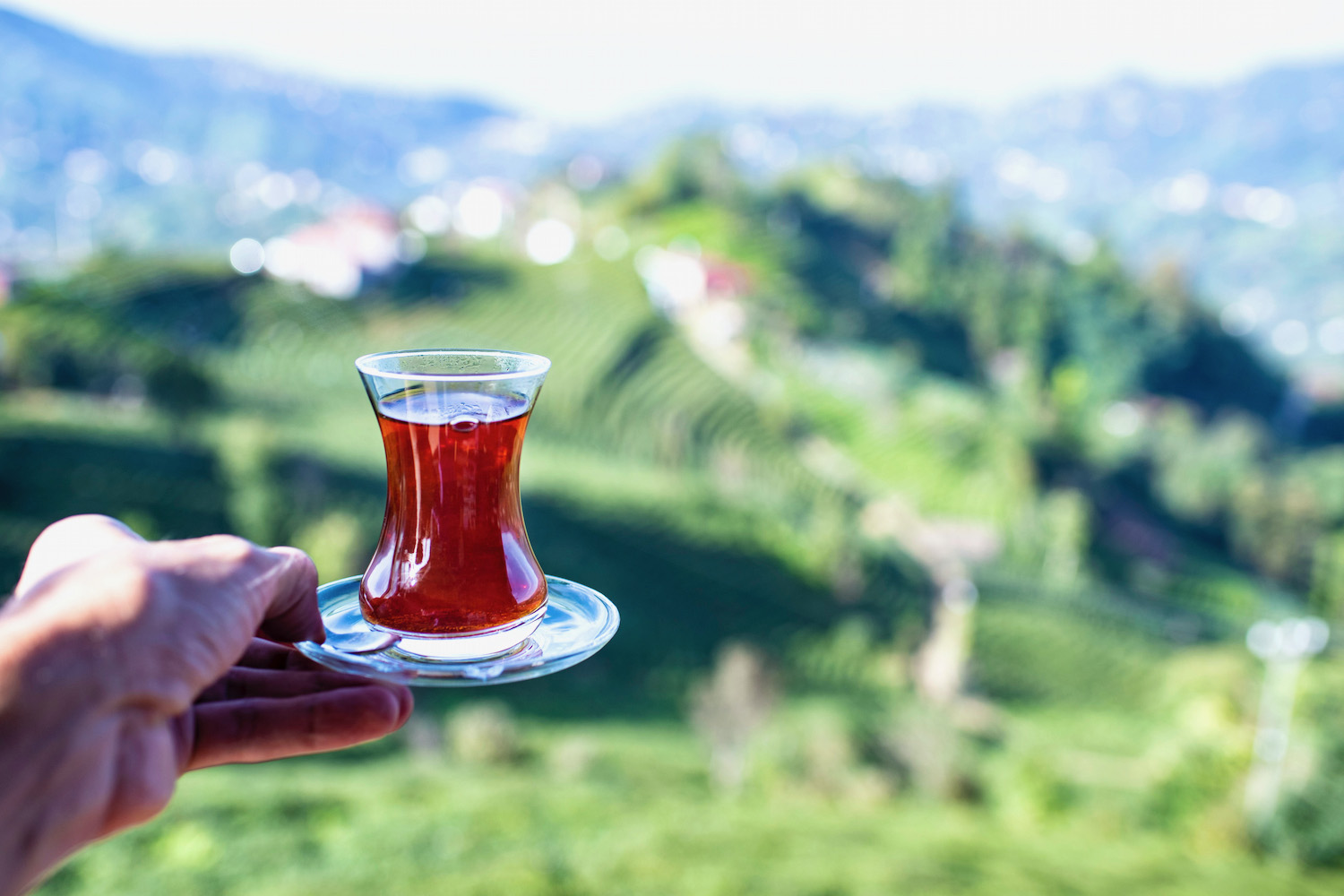 I've toured probably half a dozen of the world's most famous tea areas, from the Cameron Highlands in Malaysia, to Nuwara Eliya, Sri Lanka to Alishan in my former adopted home country of Taiwan. I mention this not to gloat, but to provide context for the claim I'm about to make: The tea plantations of Cayeli, located just south of Rize, are the most beautiful I've ever seen. This is largely because (on a clear day, anyway), you can see the Black Sea gleaming behind the verdant mountains the roll atop.
Sumela Monastery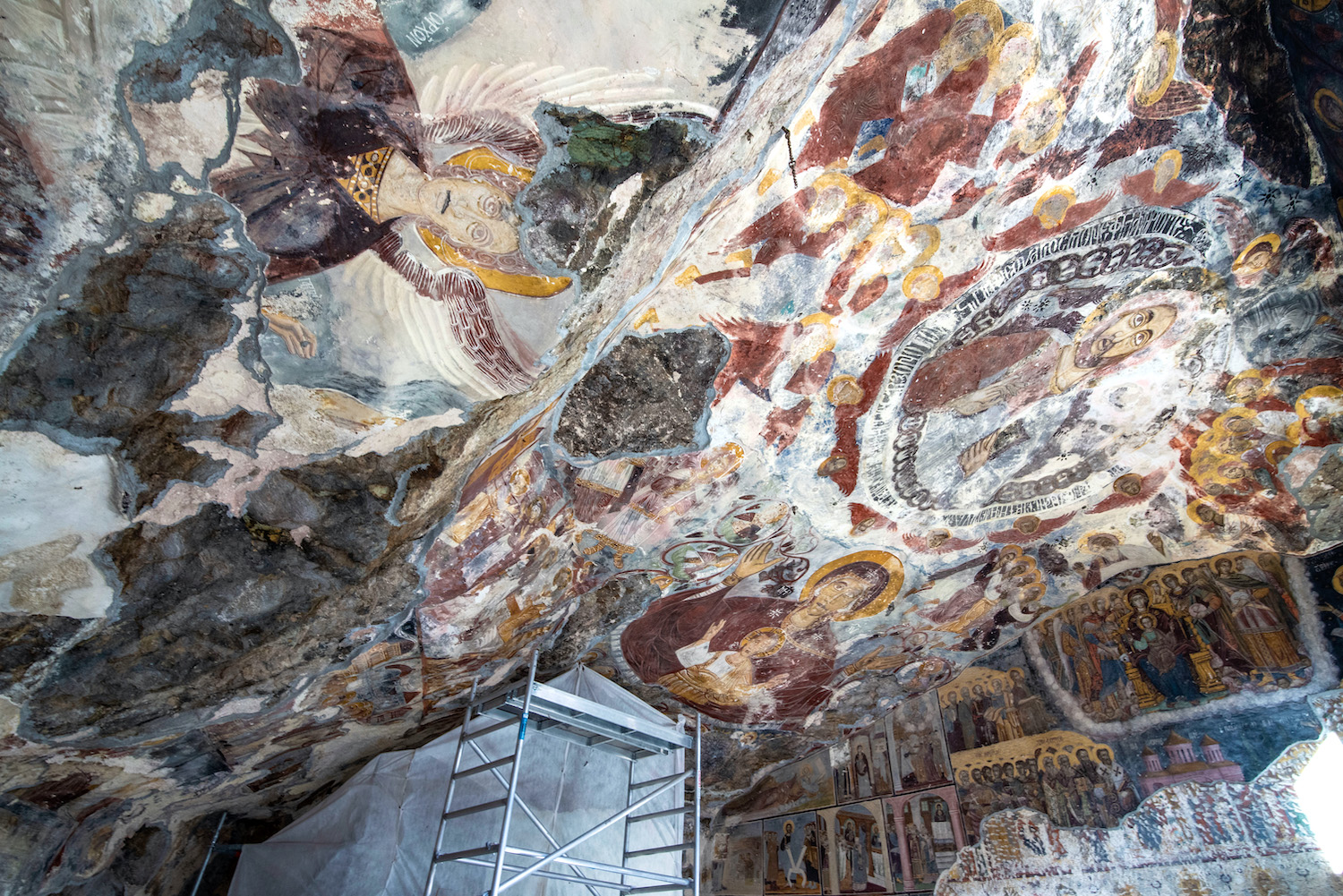 Sumela Monastery is probably the most famous attraction in the Turkey Black Sea region, though—and it brings me no pleasure to say this—I really don't know why. The monastery, to be fair, was undergoing extensive renovations when I visited; it might be more enjoyable in the future, when they're completed. Still, I urge you to savor the view of the place as you're approaching it from afar: The journey, in this case, is certain more important than the destination.
Hidirnebi Plateau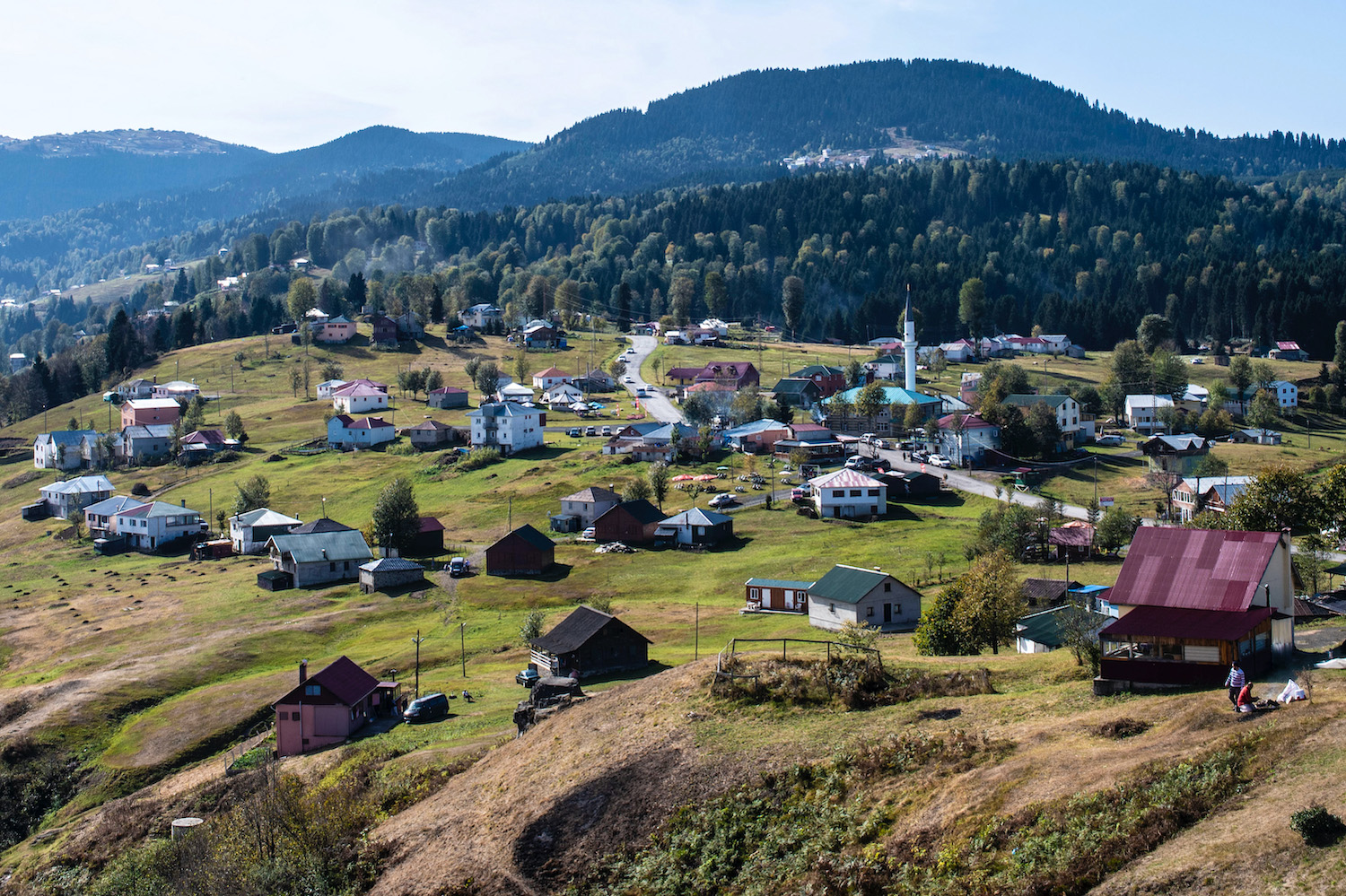 I made a brief stop at Trabzon's Atatürk Museum (which is more notable for the number of brides-to-be there than the architecture itself) on my way from the monastery to Hidirnebi Plateau, a beautiful but in the end superfluous day trip from Trabzon. As I looked down on the Black Sea Coast (and, in the far distance, Trabzon itself), it seemed strange to me that I had not so much as even visited a beach—I chalked this up to it being October and marked the matter, mentally, as being resolved.
Onward to Samsun (or Batumi)
Obviously, Turkey's Black Sea coastline is huge—although I extensively explored its most eastern reaches, they're only the beginning. One way to continue your adventure, assuming coronavirus travel restrictions are largely a thing of the past, is to continue heading east to the city of Batumi. In addition to being a lovely destination in and of itself, it's a perfect and relaxing gateway to the underrated country of Georgia.
Another way to make the most of your Turkey Black Sea adventure is to travel west to the city of Samsun. It's farther away than it looks on the map—unless you're very comfortable driving in Turkey, I'd recommend undertaking the six-hour journey by bus—but provides a unique experience, and has very nice beaches. If you aren't in a rush, you could travel along the Black Sea coast from Samsun back to Istanbul, visiting beach towns like Sile and Agva on the way.
FAQ About Explore Turkey's Black Sea Coast
Is the Black Sea worth visiting?
The Black Sea is absolutely worth visiting, at least in Turkey! On the other hand, I must say that I found Romania's Black Sea coast to be underwhelming, and maybe even a bit ugly.
How do I get to Trabzon?
You can fly nonstop from both of Istanbul's airports to Trabzon in less than 90 minutes. Alternatively, bus services operate from several cities in Turkey, although travel times tend to be long, given Trabzon's relatively remote location.
Do you need to book in advance to visit Sumela Monastery?
You don't need to book in advance to visit Sumela Monastery—you buy your ticket at the entrance booth. Driving all the way to the monastery on your own is forbidden, however. You'll need to park your car in a designated lot and travel the last few kilometers by shuttle bus.
The Bottom Line
Many Turks told me that the Turkey Black Sea would be like nothing else I experienced in the country—and I'm shocked about the extent to which they were right. From lush scenery and enchanting architecture, to juicy kebabs and strong, fresh picked Turkish tea, this verdant and cast-away region of Turkey will shatter any expectations you have about it, and quickly reveal itself to have been worth the long and maybe-complicated journey to reach it.