I was drawn to Zaragoza by a photo of a stunning cathedral rising over a river just after sunset; I wanted to take a version of that photo myself. (Spoiler alert: As it turns out, a singular focus can create room for manifold travel discoveries.)
The good news, of course, is that you needn't have a particular expectation for Zaragoza in order to enjoy a trip there. In fact, I'd almost say expecting nothing is better—that way, you're almost certain to love what you find.
Why I Decided to Visit Zaragoza
I knew Zaragoza was worth visiting from almost the moment I arrived in the city—but more on that in a second. I decided to visit based on two factors. Firstly, because of the image I mentioned having seen in the intro to this post and second, because the city was on my way from Bilbao to Barcelona anyway.
Would I have gone to Zaragoza is the stars had not aligned just right? Probably not. There are plenty of beautiful churches in Spain, many of them so close to water they reflect in it after night falls. On the other hand, the fact that Zaragoza is "on the way" between so many destinations (it also sits along the high-speed rail route from Madrid to Barcelona) makes it a common nexus of serendipity.
Things to Do in Zaragoza
Explore el Casco Antiguo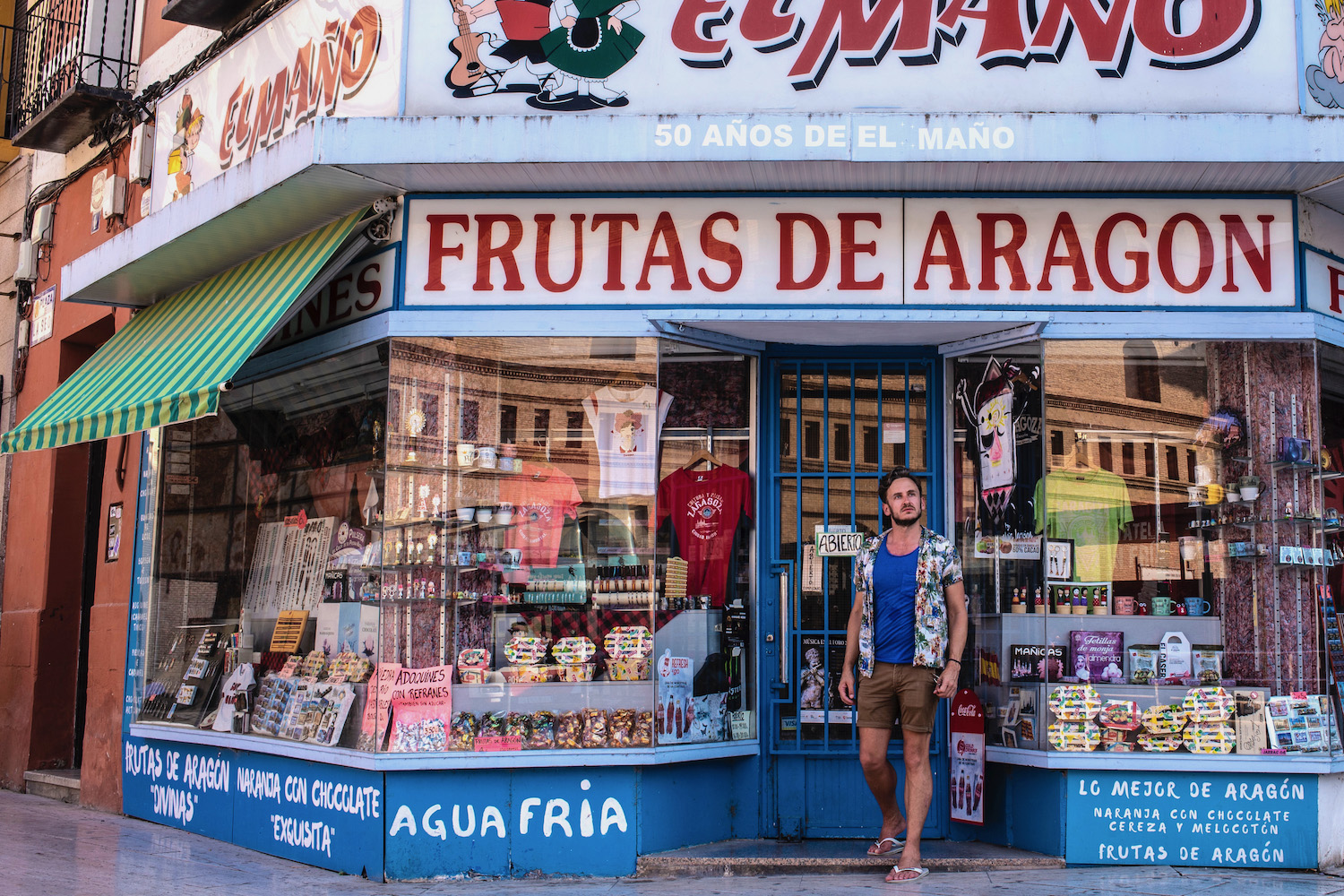 Zaragoza's Casco Antiguo (old town) is much smaller than many other such areas in Spain—and that's precisely why I love it. I popped in and out of here several times as I waited for the sun to set, so that I could snap my own version of the picture that inspired me to visit Zaragoza in the first place.
Eat Ternasco de Aragon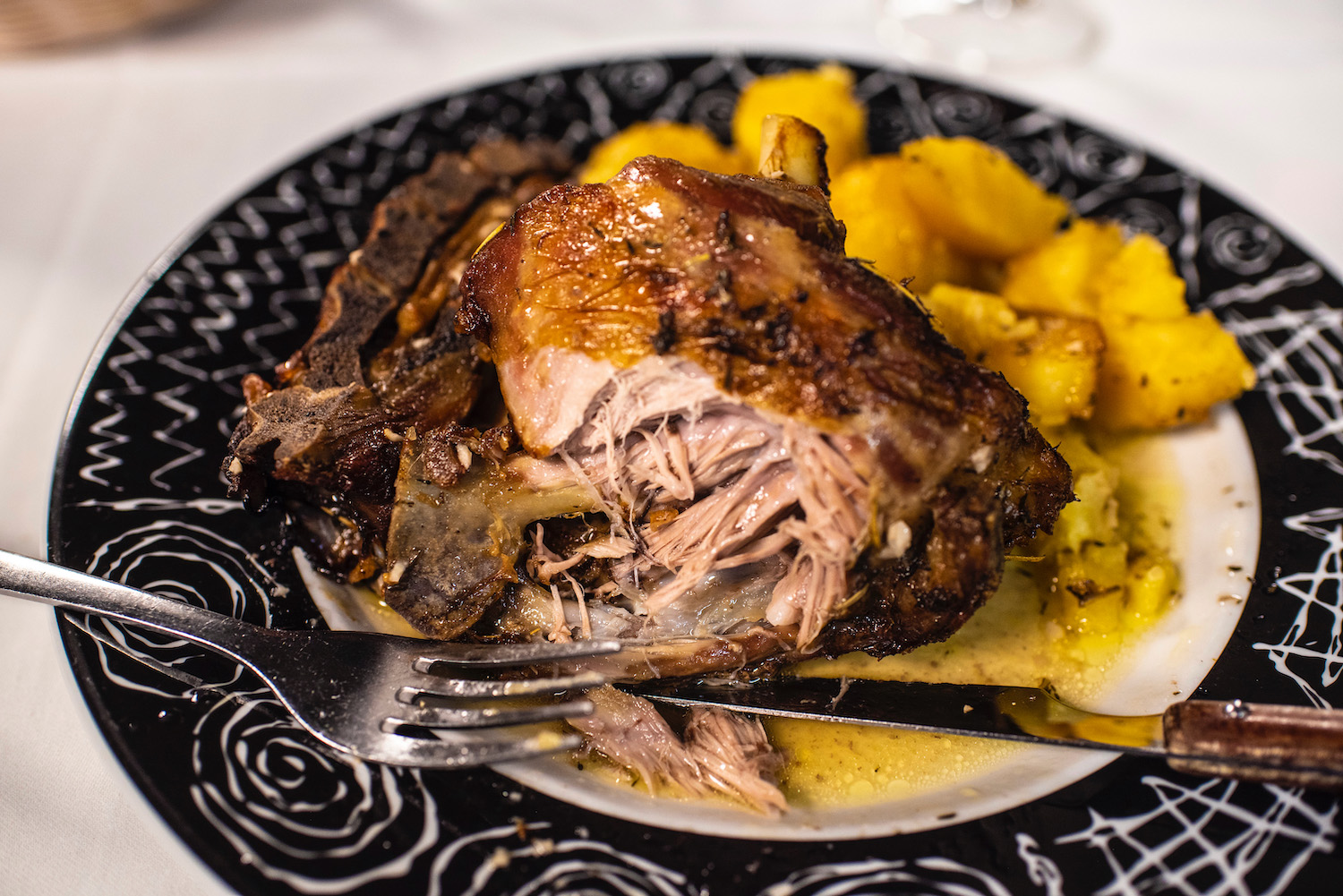 Food is one thing that makes Zaragoza worth visiting. While 
ternasco
 (fall-off-the-bone lamb) isn't the only game in town when it comes to eating your way through the city, it's definitely a delicious intro to 
cocina aragonese
, no matter which of the city's eateries you choose to eat it in.
Visit "the church" during the daytime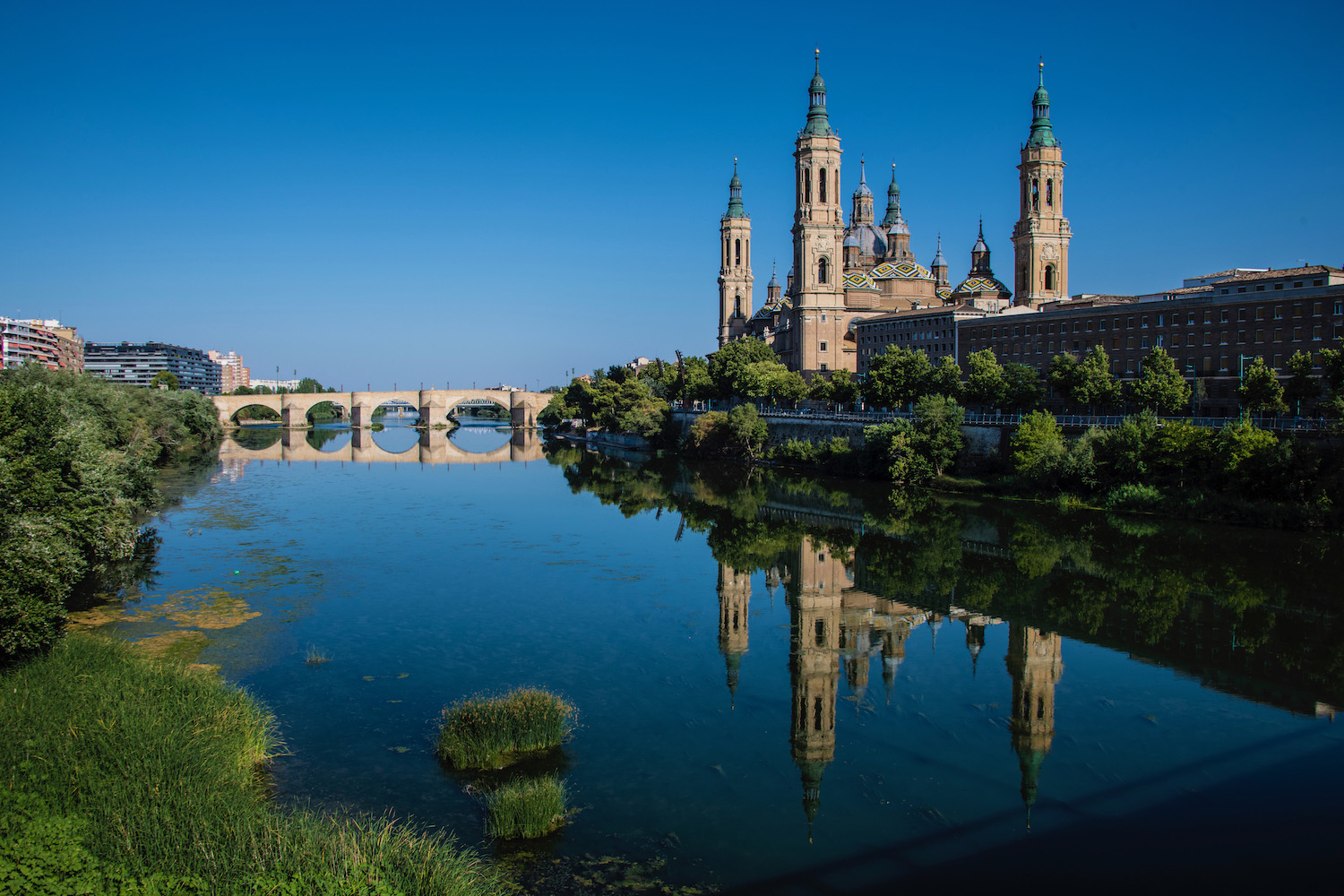 I'll be honest: While waiting on the riverbank for night to fall ended up being absolutely worth it, I did loveBasilica de Nuestra Señora de Pilarduring the daytime as well. In particularly, I found the way it seemed to "match" perfectly with the color of the sky and vegetation that surround it—just gorgeous.
Have a cocktail (or tapas)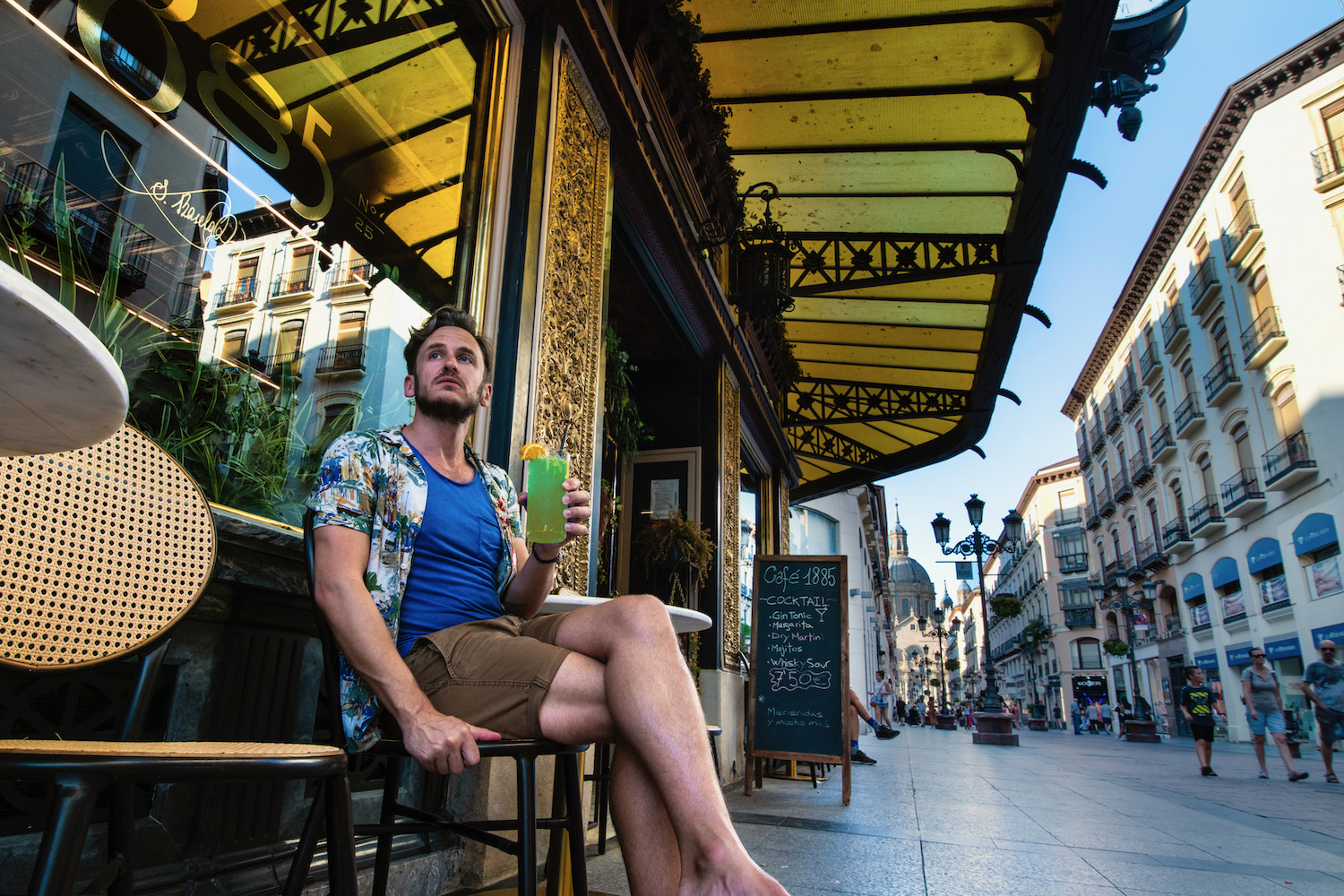 Staff at my hotel told me that local-style tapas were part of what made Zaragoza worth visiting, although I didn't have enough appetite to test this hypothesis. What I did do was sit down for a very well-mixed cocktail, right in the heart of the old town, specifically atCafe 1885.
Get the Zaragoza money shot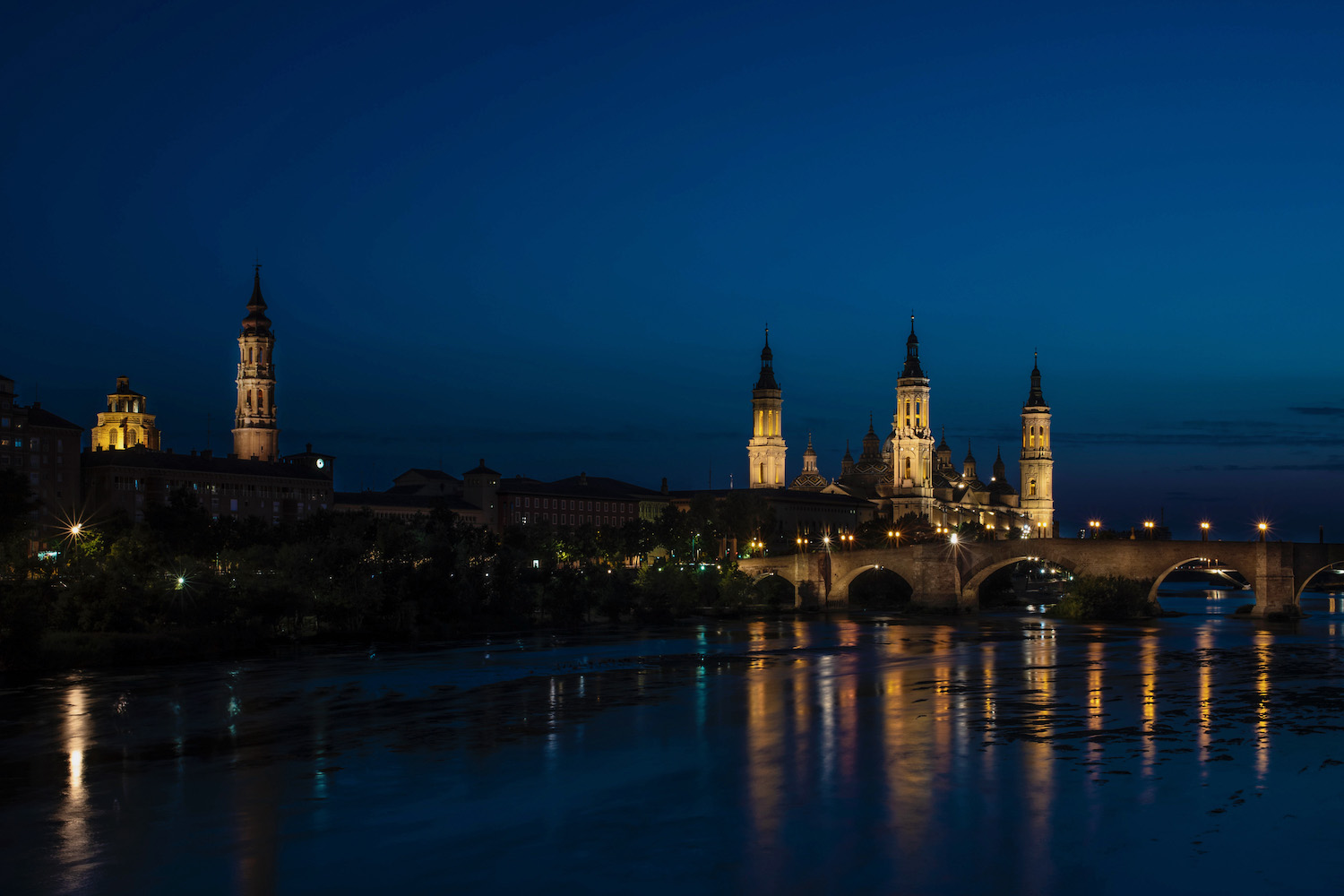 I don't think I'll ever forget the way the scorching heat of July faded into a breezy evening as I stood on Puente de Hierro waiting for night to fall. There was another photographer a few feet from me, and I could tell he was as pleased by what he saw when the sky went dark (and the church lit up) as I was.
How Many Days Should I Spend in Zaragoza?
For me, a full day and night in Zaragoza was perfect. Upon arriving to the city center, the friendly local staff at Hotel Avenida (which was very centrally located—I highly recommend!) helped me find the perfect lunch, after which point I wandered my way around town and ended up seeing what I needed to see, if that makes any sense. Although I'm sure I could've seen more if I'd had more time, there was something special about the way it went down.
I mean, I'd probably still agree that Zaragoza is worth visiting, even if I'd spent 2 or 3 nights there. But I probably wouldn't feel as gung ho about it, and I almost certainly wouldn't go back in the future. I mean, this is the thing: If given a chance, on my next trip to Spain, I'd 100% return to Zaragoza. That's not something I can say with 100% certainty about other places I went this time!
What is special about Zaragoza?
Zaragoza is special for being the capital of and gateway of Spain's Aragon region, and also the home of Ternasco, a tender leg of lamb that's now famous all around the country. The city's Nuestra Señora de Pilar cathedral is known as one of the most beautiful churches in all of Spain.
How do I get from Barcelona to Zaragoza?
Barcelona and Zaragoza are connected by high-speed AVE trains. You can depart from Barcelona at least once an hour, and the journey takes about 100 minutes. Do note that Zaragoza's Delicias station is about 15 minutes form the city center by bus.
The Bottom Line
Is Zaragoza worth visiting? In my opinion, if you were already pondering a trip to the city when you happened upon this post, chances are you'll enjoy it. For me, Zaragoza is not a place to spend a lot of time, but rather a stopping off point between Barcelona and the Basque Country, which allowed me to get a taste of Aragon (quite literally) without going too far off my itinerary. Speaking of itineraries, I know that planning a trip to Spain can sometimes seem more trouble than it's worth.