It might not be a fact that Iceland is one of the world's most beautiful destinations, but a lot of travelers to seem to hold this as truth. In 2016, foreign visitors to Iceland exceeded the country's population by several times—nearly 1.8 million, to be specific, according to the Icelandic Tourism Board.
I can conclude, therefore, that you want to visit Iceland. What I can't choose is when you decide to go—the country is magnificent 365 days per year, a fact that one of its greatest selling points. Here are the advantages and drawbacks of traveling to Iceland during each season, which should help you make the best choice.
Iceland in Winter: See the Northern Lights
Winter is not the most popular time to visit Iceland, but it should be. After all, it's only between December and March that you are practically guaranteed to enjoy successful northern lights hunting, in Iceland, at least if weather (and your ability to stay awake hours past a 3 p.m. sunset) cooperate.
This is for two main reasons: First because Northern Hemisphere aurora activity peaks during the winter months; and second, because you need an extremely dark sky (like Iceland enjoys/suffers through during the winter) in order to see the most vibrant incarnation of the Lights.
For many people, of course, this near-total darkness is a turn-off; Iceland is also extraordinarily cold during much of the winter, particularly at night during aurora-viewing time. Furthermore, driving in Iceland (which is by far the best and easiest way to see the country) is absolutely terrifying, since most roads outside of Reykjavik see almost no maintenance. See this guide to Iceland in the winter.
Summer: Bask in the Midnight Sun
Many people erroneously believe that you can enjoy the Northern Lights and the "Midnight Sun" (Iceland's second-most popular natural phenomenon) at the same time of year. Unfortunately, it is precisely the all-night brightness of Iceland's summer sun that makes seeing the aurora nearly impossible between June and August.
Which is not to say there aren't major advantages of visiting during the summer. Roads are clear and clean; temperatures are tolerable, if not warm or even mild, most days. Flights to Keflavik operate with maximum frequency and with the largest aircraft, and all guest houses and hotels around the country are up and running.
On the other hand, prices are high in during the summer, and this is when the country sees its highest number of tourists. This might not affect you personally, given how much of Iceland is uninhabited (largely because it's uninhabitable), but it's having a negative effective on Icelandic ecology—do you want to be a part of that?
Spring: Bundle Up!
While Icelandic spring officially lasts between March 21-June 22 (or thereabouts), your body might feel confused if you visit during this time. In addition to the fact that snowfall is common through the end of April and possible well into June, the country doesn't experience the flower blooms and animals births of other parts of Europe until it's nearly summer.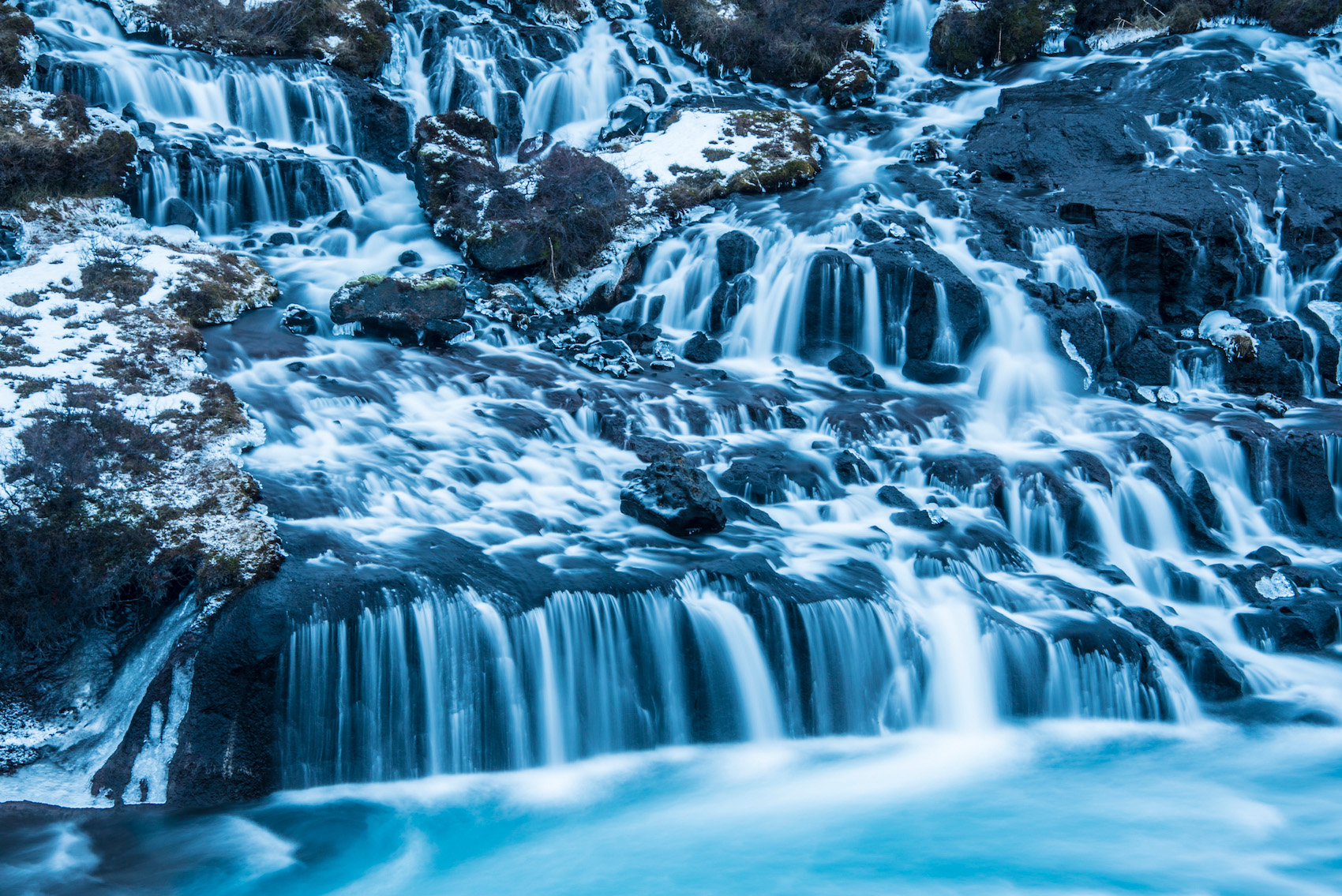 But what spring lacks in fanfare (and warmth!), it makes up for in other ways. For example, crowds are still relatively light in these shoulder months, which means prices are lower than they are in summer. It's not quite as cold as winter (though you will likely still need a coat!), so you don't have to stress with hazardous driving conditions. Well, except for rainy ones: Spring in Iceland is wet!
Autumn: Earlier Than You'd Expect
Just as the spring-like part of Iceland's spring comes later than you'd expect, the country's fall colors come out much earlier than most other places you've traveled. Well, what fall colors Iceland has—the country is not hugely forested, which means that vibrant oranges, red and yellows usually manifest themselves on underbrush and ground cover, rather than big leaves that come off huge tree branches.
If you can come to Iceland around the time when August and September kiss, however, you'll enjoy some advantages. It's unlikely to be freezing cold at this time, though it will still be rather light, particularly if you arrive before September 1. As is the case in spring, prices will be lower than in summer, and you'll have less chance of being photobombed as you take selfies at Jökulsárlón Glacier Lagoon, along the Diamond Beach and as you swim in the Blue Lagoon.
The Bottom Line
Iceland is a great destination any time of year, but when you visit will have a big impact on both your experience and your enjoyment of it. If you're not set on seeing the Northern Lights (which are generally only visible in winter) or summer's Midnight Sun, choose the shoulder seasons of spring and autumn, which boast lower prices and lighter crowds to counteract their lack of fanfare. When do you plan to take your trip to Iceland?