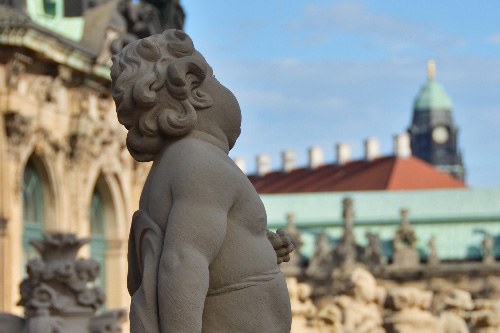 Europe is awash with cultural sights and beautifully preserved historical monuments, and it's often an absolutely exhausting exercise to try and wend your way around all of them.
It's far easier to concentrate on a specific region or city and then return later to savour further pleasures.
Malta
The best way to travel around this compact historic Mediterranean island is to investigate the transport options and potentially hire a car. Use Valetta as your base and explore the city's many museums and churches.
Art lovers should visit the Baroque St John's Cathedral to see Caravaggio's 'Beheading of St John' Many Palaeolithic sites are dotted around the island; well Malta has been inhabited for over 7,000 years, a trip to Ggantija on Gozo will reveal a site of worship for our prehistoric ancestors.
Later residents have all left their mark and there is a weekly historical parade in Vittorioso where you can watch the island's colourful history unfold.
Zurich
This beautiful lakeside city in Switzerland is easy to navigate and thankfully not monopolised by popular mass tourism. From the city's Old Town with its enchanting cobbled streets to the fairy tale Landesmuseum (National Museum) close to the main train station you'll get a real sense of the city's history and understand why it was visited by so many of the 20th century's most influential artists, writers and painters. James Joyce is buried here and some of the bars that he frequented are still in use. Take a glass of wine in the Kronenhalle on Ramistrasse and enjoy the Chagalls and Miros hanging on the walls.  Surprisingly for a city renowned for its wealth the backpacker on a budget will find Zurich very affordable.
Turin
Situated in the North West of Italy, the former home of the Dukes of Savoy is often neglected in favour of the renaissance splendours of Florence and Venice. This is a mistake. Turin is ideal for a short break as it combines a perfect mix of stately palaces, magnificent cathedrals and beautiful squares. Check out the Piazza Castello and take a cup of chocolate in one of the beautiful cafes that surround this square. Backpackers will relish the city's cheap eating options should they choose to try and cover Turin's 40 museums in one trip.
Bruges
The Belgian medieval city of Bruges is perfect for a short visit. The so-called 'Venice of the North' is a picture perfect city with little winding alleys and a cornucopia of architectural treasures. Art lovers must drop in at the 'Groeningemuseum' to see works by Van Eyck and Memling among others. Start your trip in the huge central 'Markt' or town square, grab some of the country's famous 'pommes frites' and be prepared to explore and enjoy.
Norwich
Famous for its Norman cathedral and mix of medieval and Georgian architecture, the East Anglian capital is ideal for a cultural trip. The curiously named 'Tombland' has many fine examples of medieval houses and shops and the city's castle dominates the skyline and is directly opposite a beautiful Art Nouveau arcade. The nearby University is home to the eclectic Sainsbury collection.
By Celina Bledowska,  traveler and writer