Whether planning a trip to France or a longer jaunt around Europe, the question of how many days in Paris is an essential one.
On one hand, the City of Lights is both iconic and attraction-filled enough to enjoy an outsized amount of time compared to other destinations throughout the country and across the continent. On the other hand—and I speak from experience here—it's easy to get stuck in this "Primate City" for a week or longer, and not see much of the rest of France at all on your trip.
The good news? I'm going to help you decide precisely how many days Paris should occupy the next time you land at Charles de Gaulle. The better news? You're going to love Paris so much that I promise this won't be your only trip there.
Where to Stay in Paris
I'll dig into the weeds of how many days in Paris you should spend in just a second. Regardless of which number you end up choosing, finding a chic, comfortable and centrally-located place to stay is key. Paris is one of the best Airbnb cities in the world; if you prefer to stay in a real "home" when you visit Paris, consider searching properties in convenient residential neighborhoods like Le Marais or Saint-Germain-des-Prés.
If you prefer to stay in hotels, meanwhile, I've got several recommendations for you on that front as well. As its name suggests, the stylish Jardins Eiffel is just a stone's throw from Paris' most famous monument, while Hotel au Coeur du Marais is right in the heart of the aforementioned Marais district. Famous Sacre Coeur cathedral, meanwhile, is only steps from Ateliers de Montmartre.
Paris Trip Ideas
Weekend in Paris
Two days in Paris is always a good place to begin. Start day one on the left bank of the Seine, making your way from the Latin Quarter through Saint-Germain-dés-Pres and to the Eiffel Tower before it lights up. Explore the north side on day two, starting at Sacre Couer and eventually making your way back to Montmartre by night; go all the way west to the Louvre and Champs-Elysées before boomeranging back through Le Marais.
3 days in Paris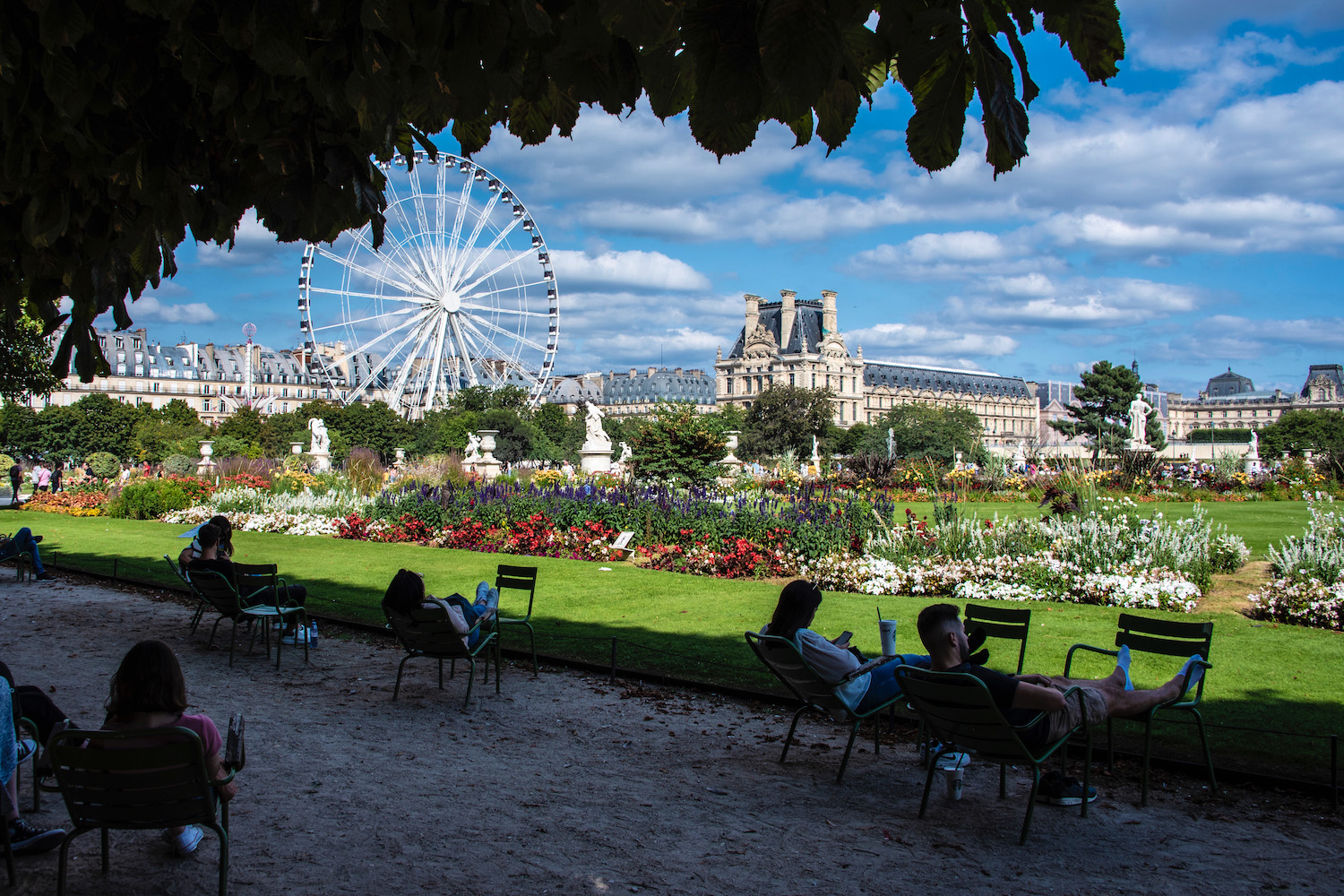 The most popular answer for how many days to spend in Paris is probably three. This allows you to follow the template I laid out above, but make some modifications. Some travelers will explore Paris more deeply, whether that's by wining and dining at cafés in Le Marais, or lounging in green spaces such as the Tuileries or Jardin de Luxembourg. Others will take day trips from Paris, most commonly to the Palace of Versailles.
5 days in Paris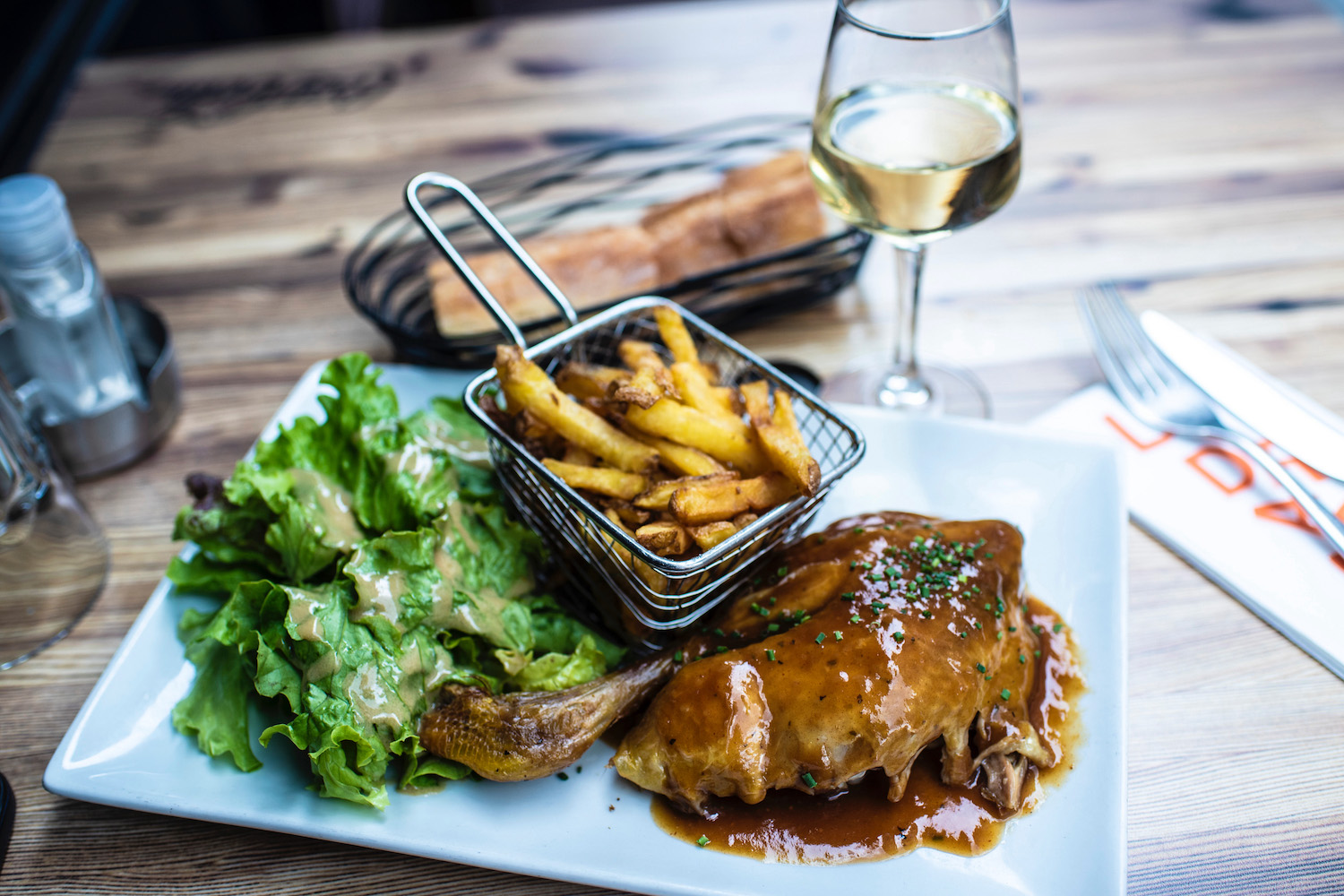 Expanding your Paris trip to five days gives you options. If you're an adventurous traveler, you could get far out of town, renting a car and driving to Mont Saint-Michel in Normandy, or riding the TGV to Dijon or Lyon. Alternatively, if you want to dig deeper into Paris, you could visit tertiary attractions such as the Centre Pompidou museum or Tour Montparnasse viewpoint, or even visit Paris' very un-Paris La Défense central business district.
A week in Paris
For purely touristic purposes, this is probably as many days in Paris as you should consider spending. Not because there isn't enough to explore—you could spend an entire day eking out the best Eiffel Tower views, or finding the best croissant or escargot Paris has to offer. It's the opposite problem—that there is simply too much to do in Paris—that's to blame: You risk burnout if you spend too long in Paris as a tourist.
Is Paris Overrated?
Japanese travelers have for years suffered from a condition (admittedly, a psychosomatic one) known as "Paris syndrome." They return to Japan feeling so disappointed by Paris, which can't possibly have lived up to their sky-high expectations, that they become physically ill. The first key here is that setting extremely high (and certainly, very specific) expectations of Paris is sure to lead to a bad result.
Which is not to say the city is perfect: The Seine is filthy; so are most Paris Metro stations. Parisians are rightly known as being some of the unfriendliest people on the planet. Still, if you spend an appropriate number of days in Paris for the attractions and experiences on your itinerary, and start each day with the intention of enjoying it to the fullest, it's difficult for me to imagine you won't depart Paris with a smile on your face.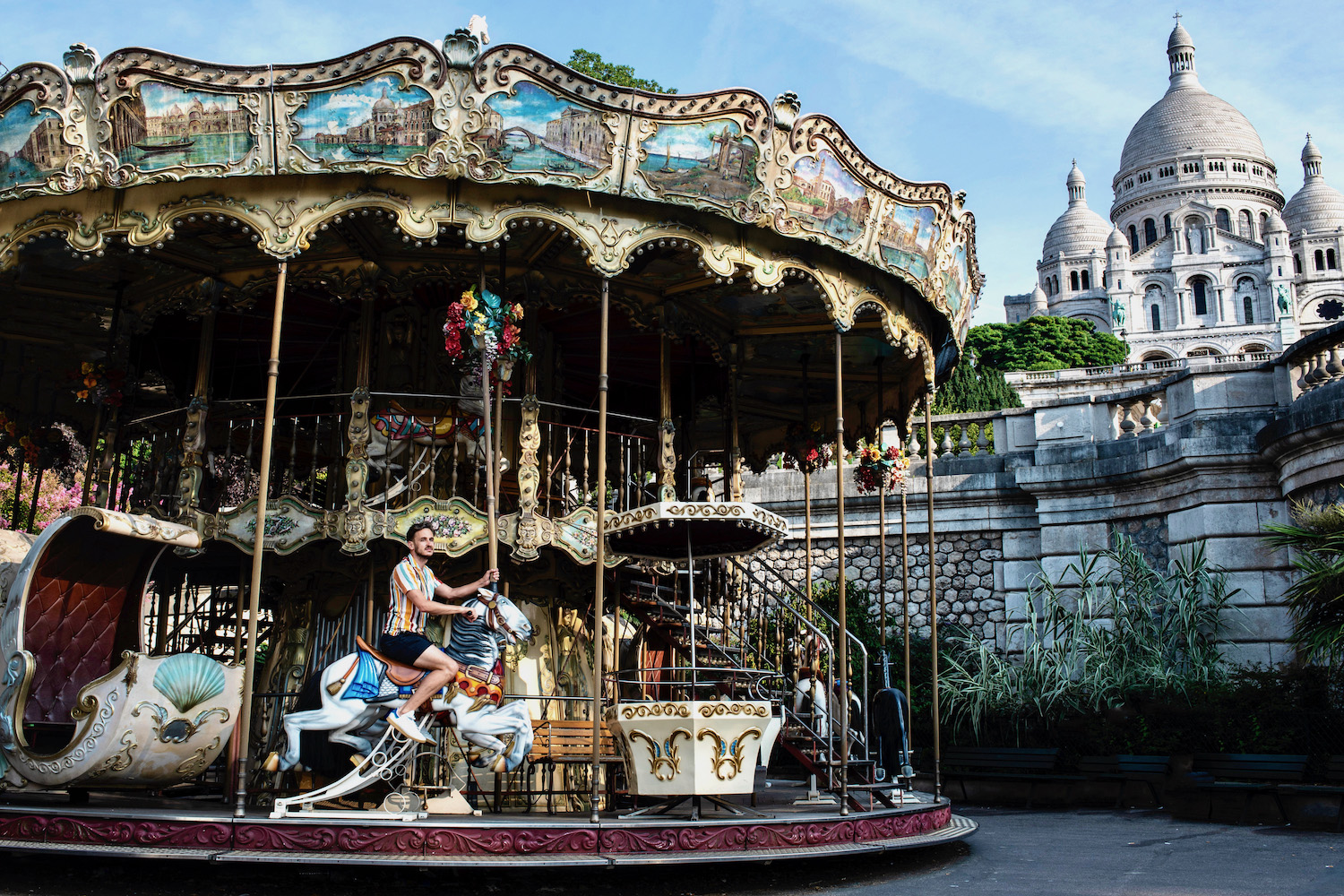 Other FAQ About Your Trip to Paris
Is 4 days enough for Paris?
Four days is enough for Paris, plus one day trip outside the city, most likely to the Palace of Versailles. However, you can easily spend four full days in Paris, particularly if you decide to dig deep into any of the city's unique, rich and spread-out neighborhoods, including Le Marais, Montmartre and Saint-Germain-des-Prés.
The Bottom Line
Regardless of how many days in Paris you end up spending, the City of Lights—the City of Love—is a timeless, priceless destination. Paris has a way of charming you in every moment you spend there, whether you're visiting famous attractions like the Eiffel Tour or Sacre Coeur, or simply strolling around neighborhoods such as Saint-Germain-des-Prés or Le Marais. It's essential, no matter what shape your trip to Paris takes, that you see at least some of the rest of France.