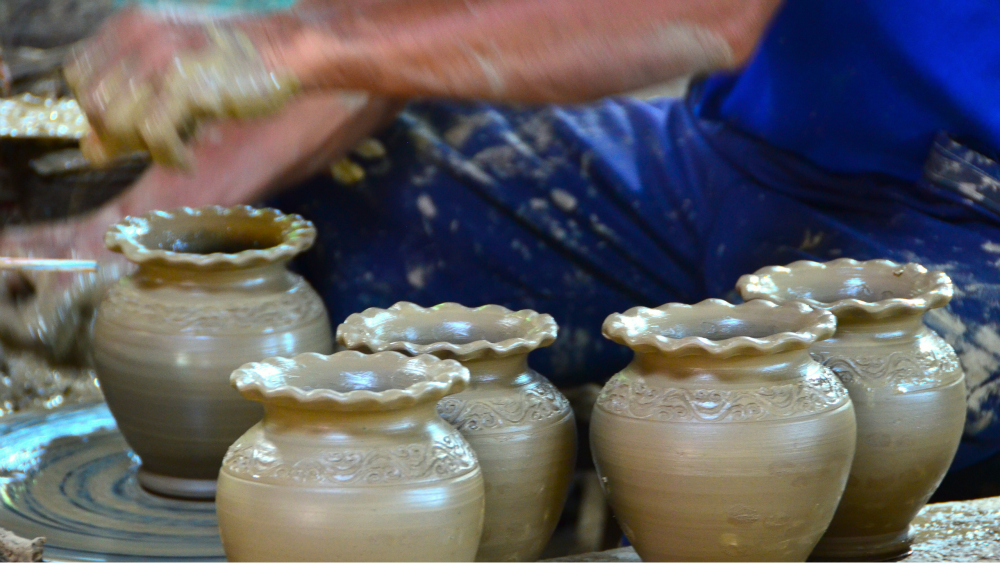 If you have traveled to Thailand even once, you're sure to know a few Thai words and phrases. Basic ones like sawasdee krab/ka (hello) and kob koon krab/ka (thank you) are essential for daily interactions, while others are simply useful to know. One example of the latter is the word koh which means "island," i.e. Koh Samui, Koh Mak and Koh Kradan, to name a few.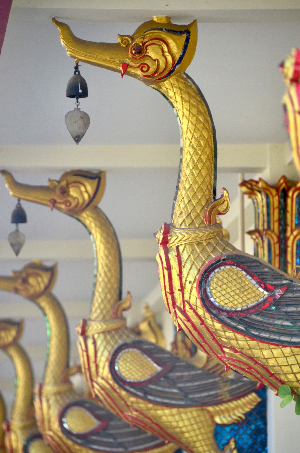 Although the majority of Thai koh are of the tropical, idyllic sort, the word is not used exclusively to describe island paradises. Indeed, when my Thai friend Pin told me we were going to visit an "island" called Koh Kret, in the far-from-beautiful Chao Phraya river in Bangkok, it was with a disclaimer. "This island," he explained, "is actually manmade."
What Koh Kret (which is also sometimes spelled "Kred") lacks in palm trees, bikinis and white sand beaches, it more than makes up for with its interesting local culture, which is influenced by its large population of Burmese immigrants, and minimal number of Western tourists.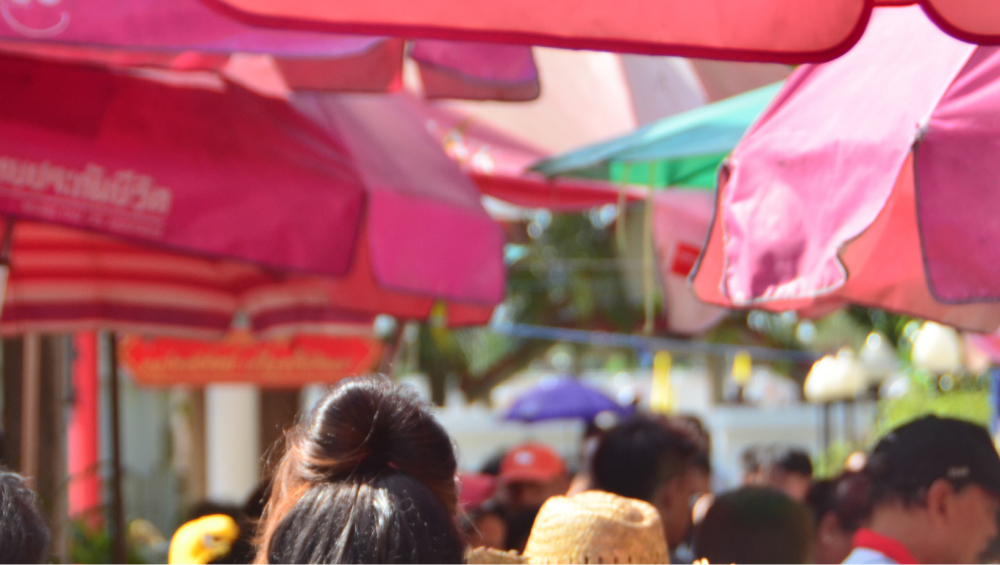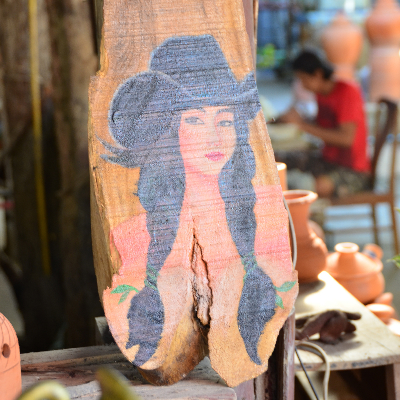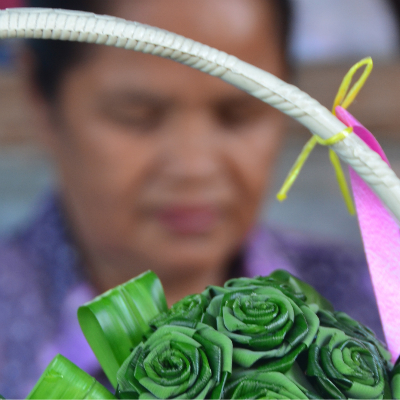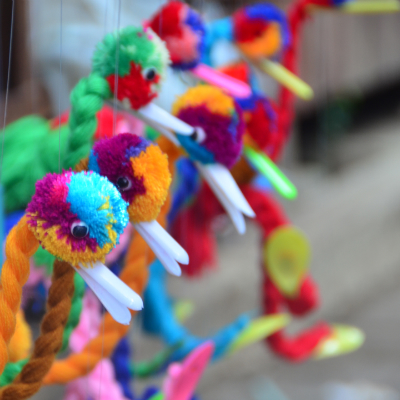 Notice I said minimal number of Western tourists – Koh Kret definitely has notoriety among Thais, to the point where Pin spotted a Thai celebrity there. While Pin was busy being chatting it up with Thailand's most famous forensic doctor, I took a seat by the water and looked out over it in awe. Although Koh Kret is less than an hour north of Bangkok, in Nonthaburi province, it feels an entire world away.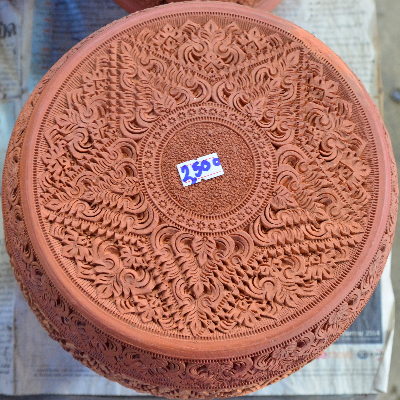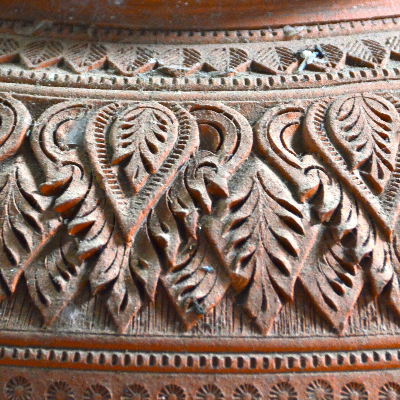 As I mentioned, the central attraction of Koh Kret is its Burmese immigrant culture, and the central product of these immigrant is their extremely intricate pottery. After you take the ferry over the Chao Phraya to Koh Kret, it's just a few minutes' walk down the main path – there is just one "main" path on Koh Kret – until you get to the area where pottery is both made and put on display for sale.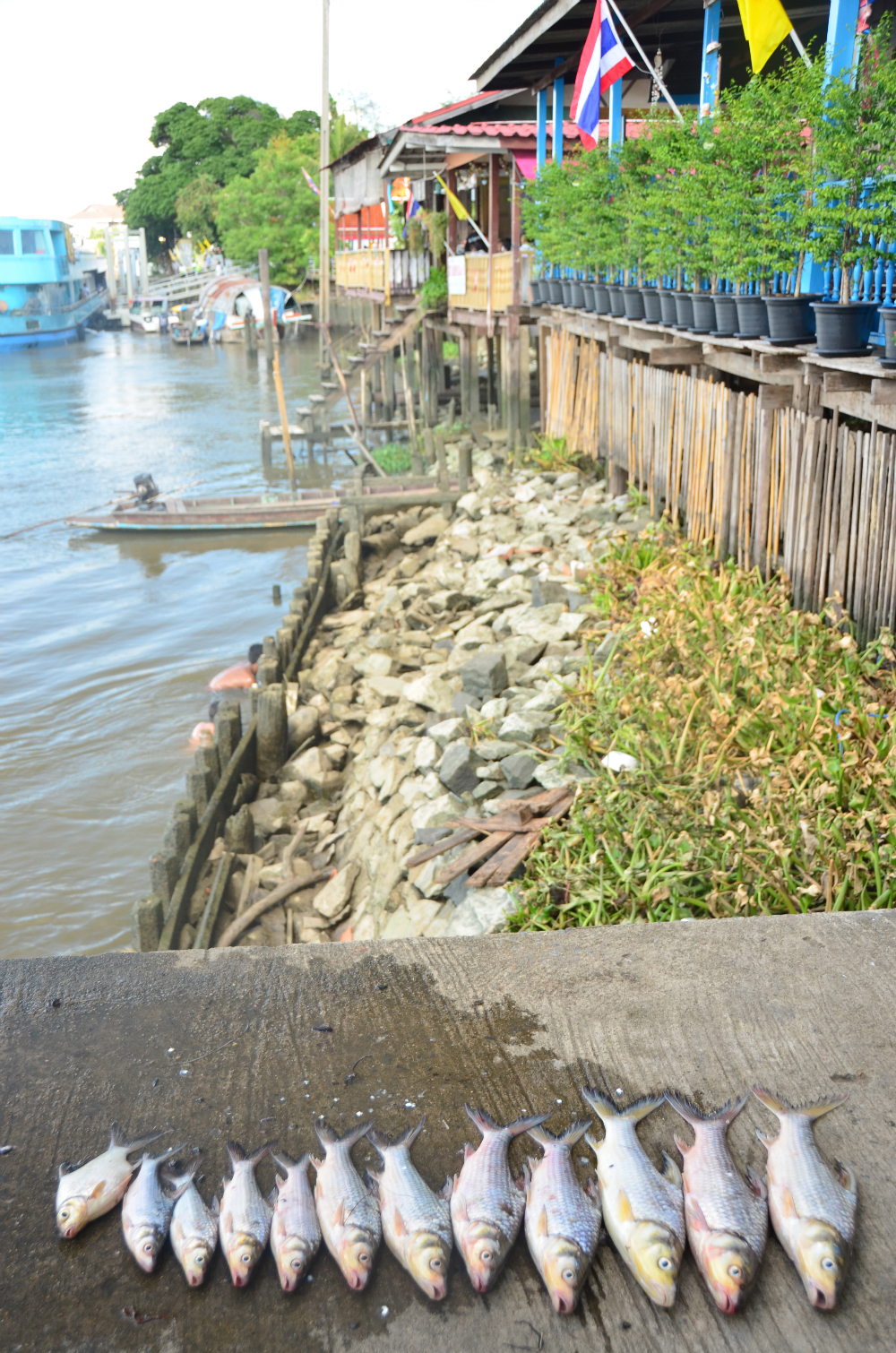 Koh Kret also offers a window into local Thais live. Again, Koh Kret is so close to Bangkok it's practically a suburb, and yet within a few minutes of arriving on the manmade island, I'd watched a fishermen reel in nearly a dozen fish. Below him, local boys were having the time of their lives swimming in the water below, and across the water from me a giant, golden Buddha loomed.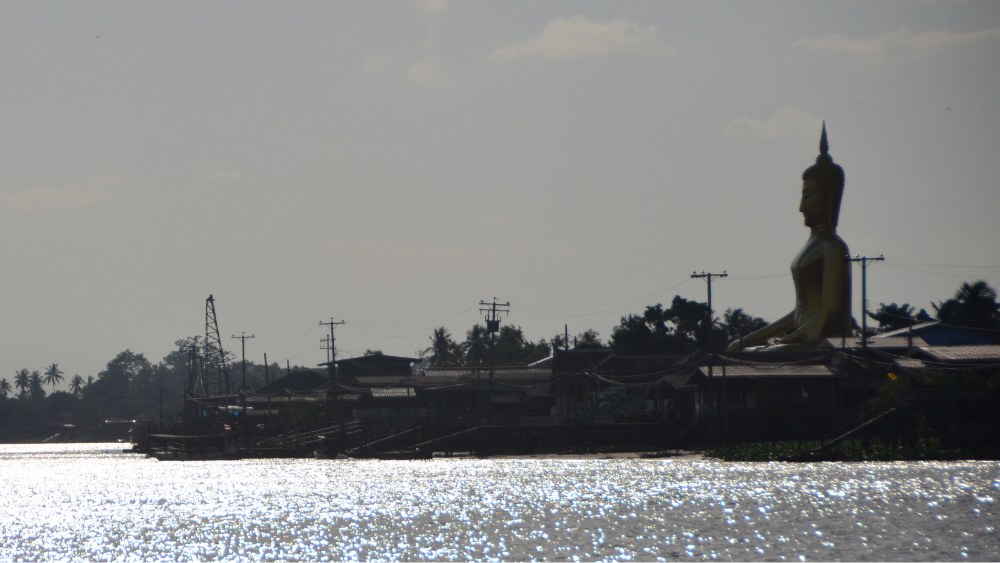 More than anything, Koh Kret further cemented Bangkok's status as my favorite city. Although I've now visited the Thai capital on five separate occasions, I find new treasures to explore each and every time – I don't think I could possibly see everything! (Although if you do have two or three days in Bangkok, you can accomplish quite a lot.)
How to Get to Koh Kret
I was lucky enough to have a great local friend who has a car, so getting to Koh Kret wasn't difficult. Unfortunately, options for independent travel to Koh Kret are limited, so if you want to visit, you'll need to be either flexible or patient.
The most effortless option is to visit on a Sunday at take the Chao Phraya Express boat from Taksin Pier at 9:00 a.m., returning at 3:30 p.m. If you're adventurous and don't mind taking local transport, on the other hand, you can travel by public bus (#166 from Victory Monument, #500 from CentralWorld), and then walk about half a mile past Wat Sanam Neua temple to the pier I mentioned earlier.
As a last resort, you can take the regular Chao Phraya Express boat to Nonthaburi, its final stop, then hire a river taxi to take you the rest of the way, although this can be troublesome because (A) you're probably going to get ripped off and (B) people up this way don't tend to speak very good English.