At first glance, having a Singapore itinerary might seem unnecessary. The country, after all, is smaller than many cities, to say nothing of how orderly and clean it is, and the fact that most everyone there speaks English. Singapore is an easy destination by global (and certainly, regional) standards.
However, in addition to the fact that Singapore sightseeing is more abundant (and indeed, more spread-out) than you might anticipate, chances are you've planned a relatively short visit to the wealthy nation-state. The fewer days you plan to spend in Singapore (I imagine this will be three or four for most of you reading), the less room there is for error.
To be sure, what I'm about to present to you is not so much a precise prescription of how to spend your time in Singapore, but the concise overview I wish I'd had before my first visit to the country. I'll also provide some personal recommendations about where to stay in Singapore, as well as how many days in Singapore I think your trip should last.
Is Singapore Worth a Visit?
Before I get to the building blocks of your Singapore itinerary, I wanted to address this question head on. As you've probably heard from at least one other traveler you know, there is a perception that Singapore is boring, to the extent that some people advocate not visiting there. On one level I can see where these people are coming from, if I'm honest—Singapore is definitely no Bangkok (or even Kuala Lumpur) when it comes to color, energy or spice.
However, as you'll see during my overview of the best places to visit in Singapore in 3 days (or however long you plan to visit), targeting specific Singapore neighborhoods and activities allows you to have a surprisingly eclectic trip. Indeed, Singapore's strength is in its diversity, which doesn't always come across if you arrive there blind.
Singapore's Ethnic Neighborhoods
Chinatown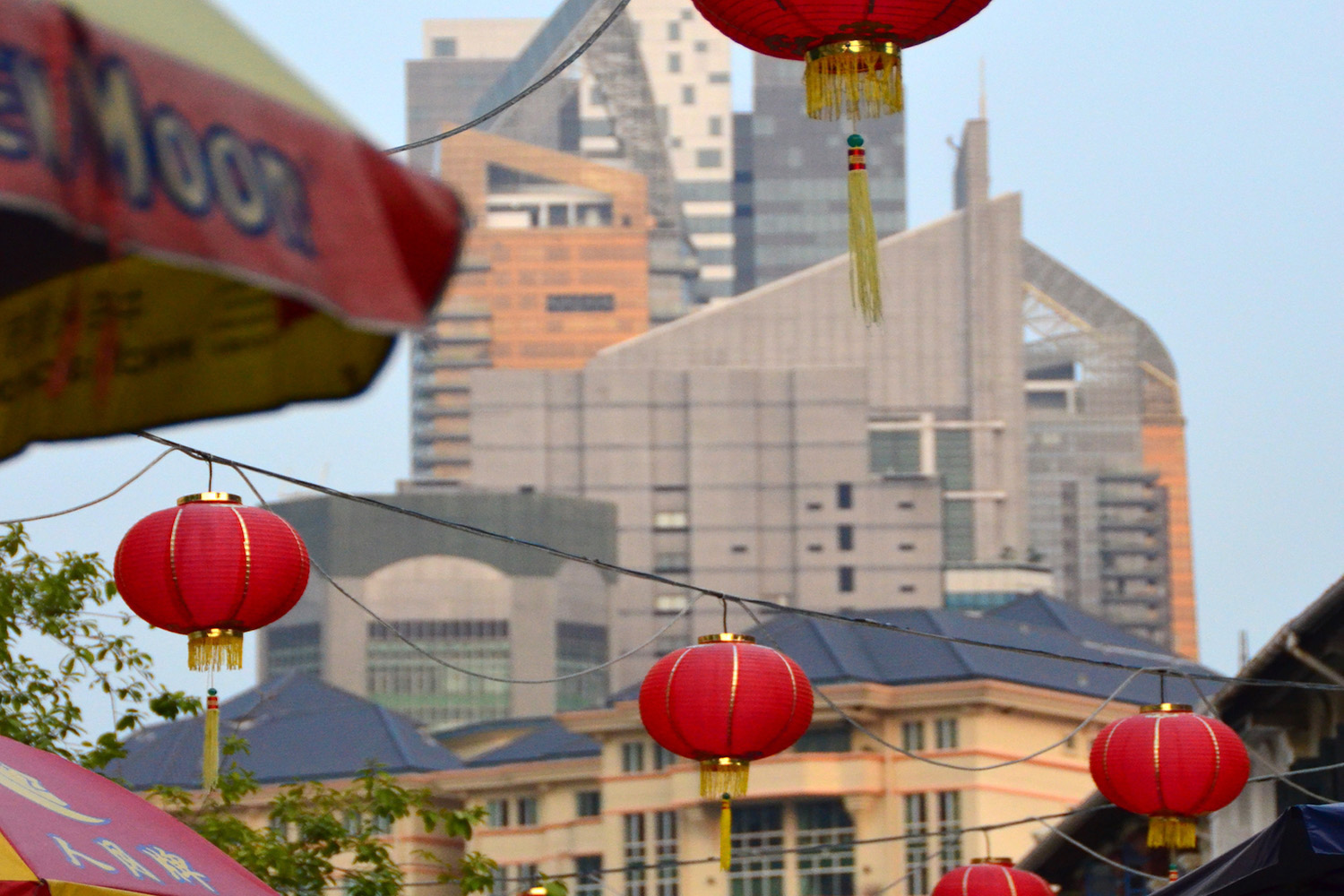 Whether you've hungry to sample cuisine from around the Chinese-speaking world at legendary Singapore Hawker centers, or want to visit the Chinatown Heritage Centre to learn more about the history of Singapore's Chinese community, Chinatown is one of the most worthwhile places to visit in Singapore. It's also one of the city's most centrally located areas, which makes it a great place to base yourself as you explore—more on that in a few paragraphs.
Little India
I don't consider Little India to be in the same league as Chinatown from a culinary tourism perspective (I wouldn't even say that the best Indian food Singapore has to offer is necessarily found here), but it's nonetheless a colorful and vibrant neighborhood to include in your trip. I particularly love the small details, be they convenience stores selling Indian snacks, local people grasping marigold garlands en route to Sri Mariamman Temple or the colorful, kitschy covers of Tamil music CDs and LPs.
Arab Street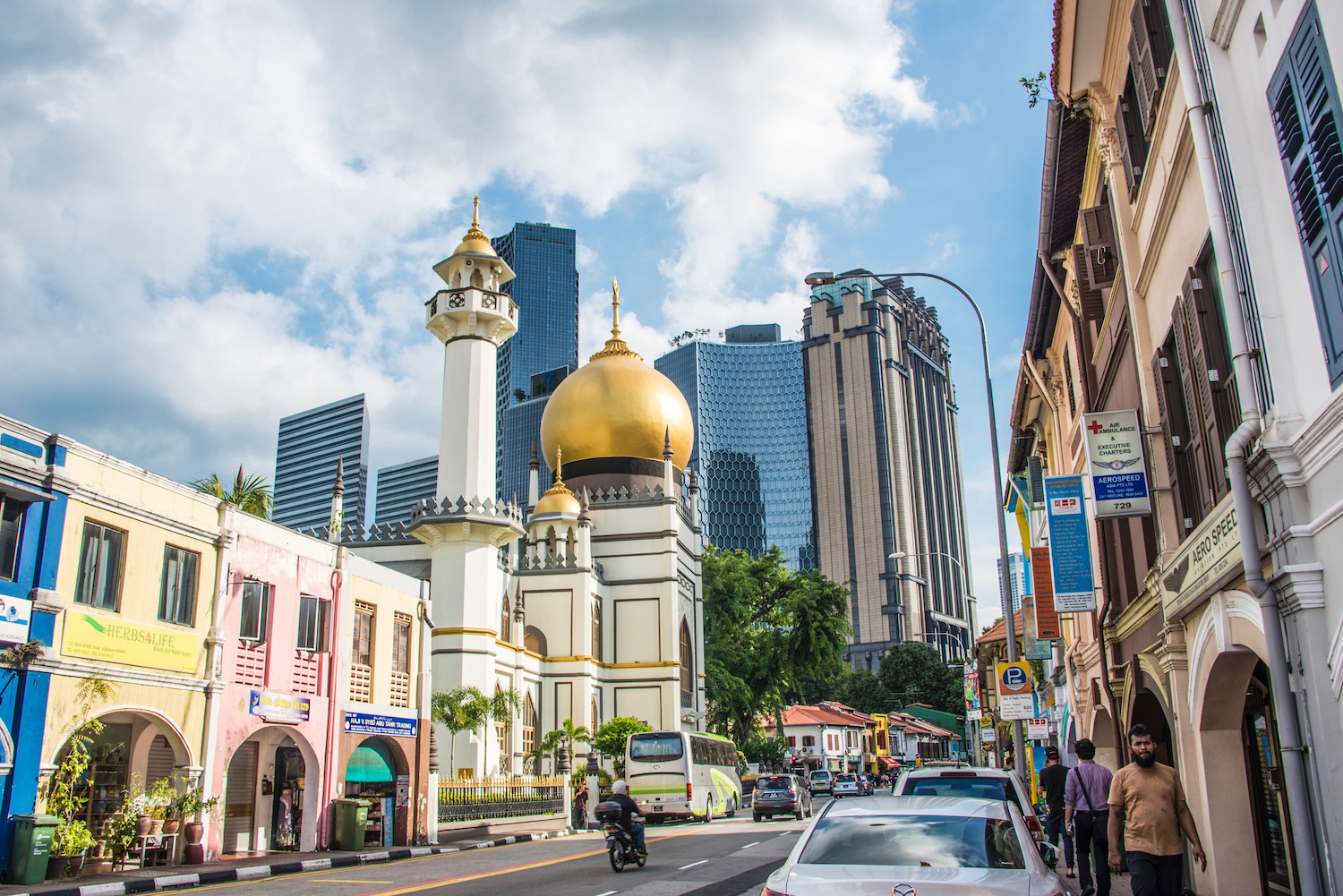 On the other hand, Singapore's Arab Street (near the Bugis MRT station) is indeed home to the some of the best food in Singapore. Specifically, you'll want to head to Singapore Zam-Zam and order murtabak, a meat-stuffed sheet of pastry that's all sorts of satisfying. I also love visiting the Arab Street area at night, if only to see the traditional Sultan Mosque lit up against the backdrop of Singapore's ultra-modern skyscrapers.
Kampong Glam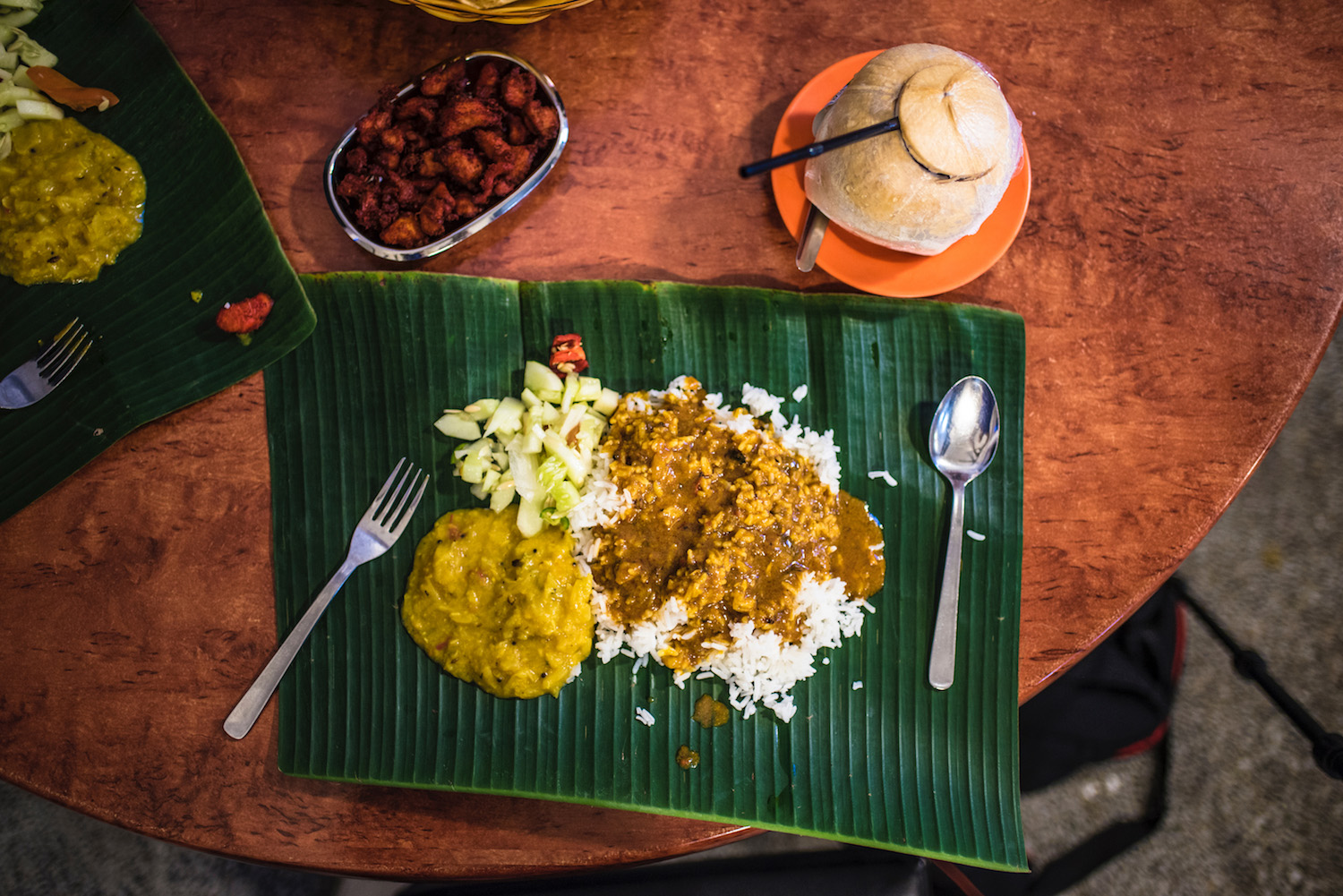 Of all Singapore's so-called "ethnic" neighborhoods, Kampong Glam is probably the least remarkable for me. The district's Malay flavor seems less well-defined than the identities for Chinatown, Little India and Arab Street, although that's perhaps due to the fact that modern Malay culture is such a pastiche. If you have to cut one of these four areas out of your Singapore itinerary, this would probably be my choice, as much as I hate to admit that (though the food, once again, is nice).
Other Things to Do in Singapore
Marina Bay Sands and Gardens by the Bay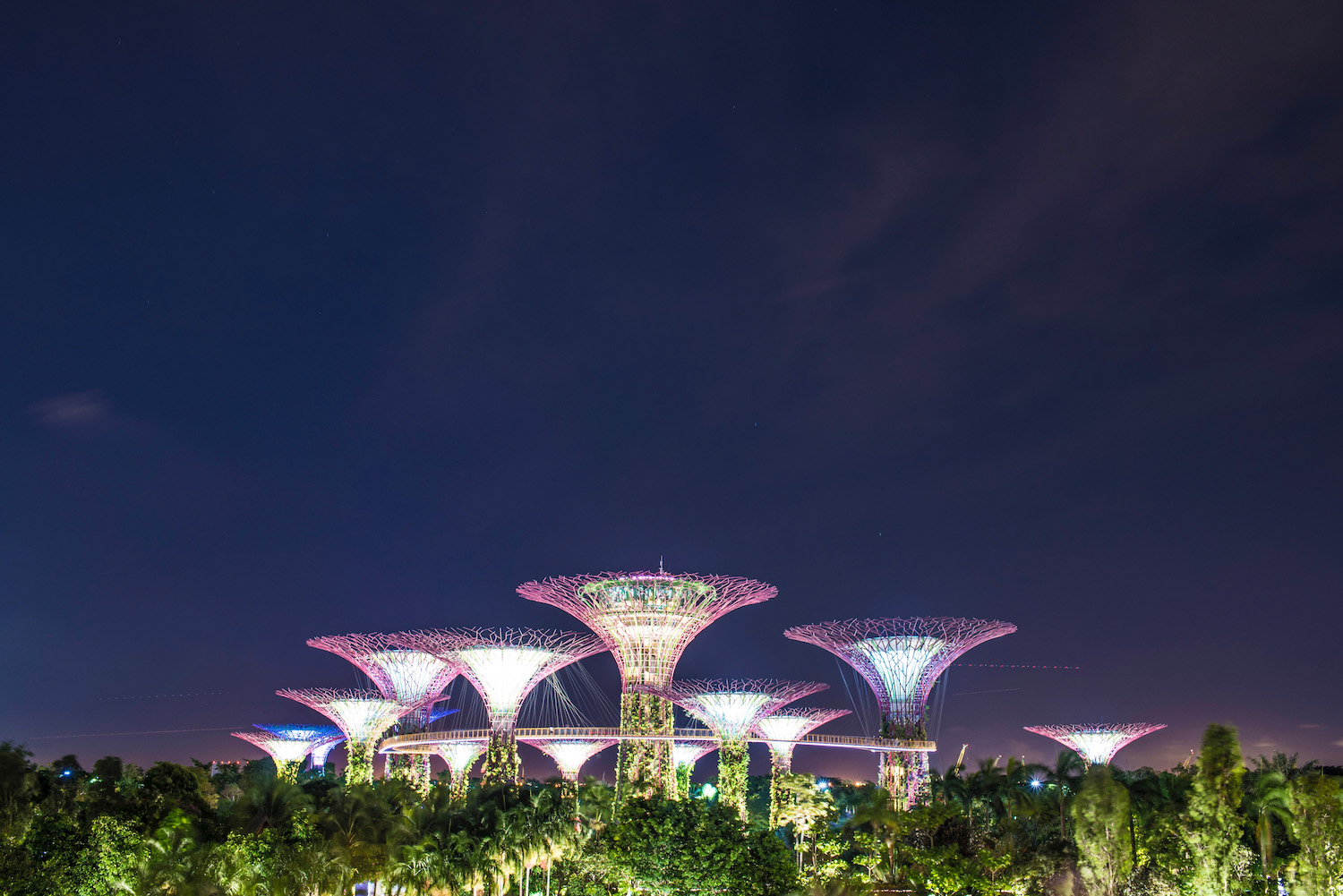 Of all the things to do in Singapore at night, my favorite is probably taking in a panorama of the city's skyline from the rooftop of Marina Bay Sands Hotel; a second would be walking amid the bizarre "Supertrees" of Garden by the Bay. These are also perfectly fine places to visit during the day, though in my opinion you don't really get the full effect unless come after night has fallen.
Sentosa: The Beach of Singapore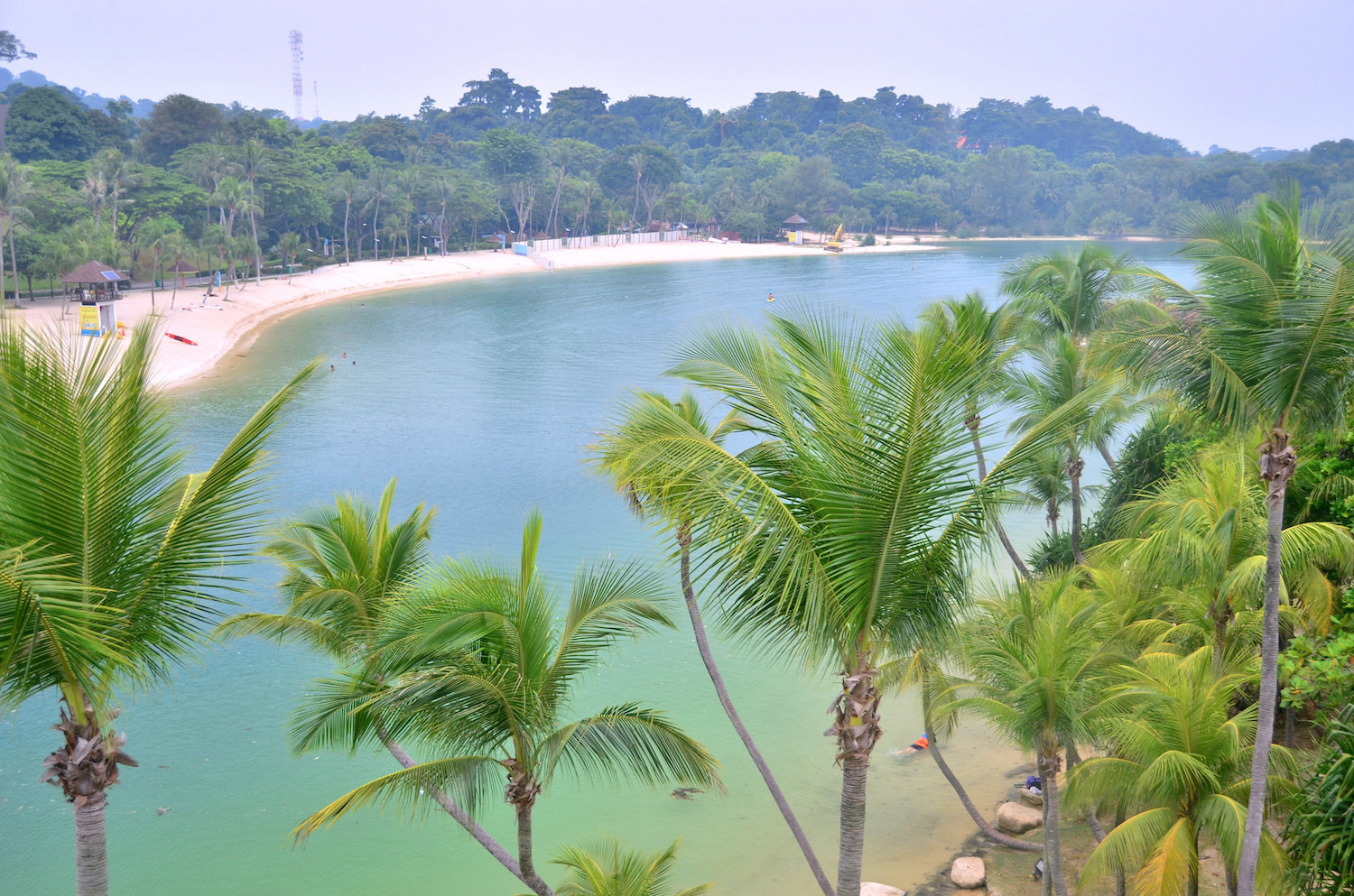 My article about beaches in Singapore, oddly, is one of the most popular on my entire site. I say this is odd, because the conclusion it reaches—that beaches in Singapore exist, but they're not all that—might be unsatisfying for some. Still, a trip to the resort area of Sentosa is a small price to pay for a day at the beach, even if you'll see oil tankers in the distance as you sunbathe.
Singapore Botanic Garden and Orchard Road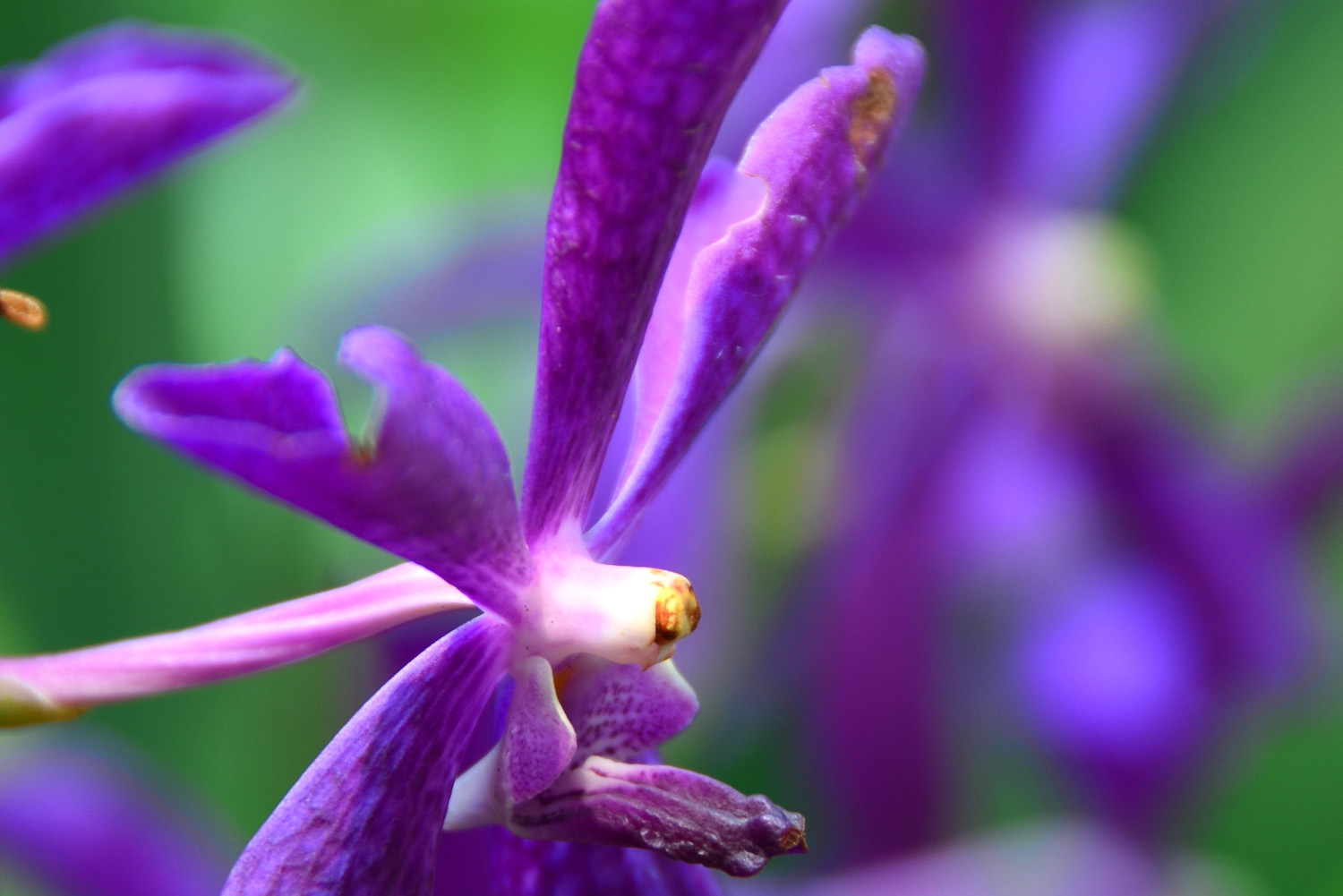 When it comes to beautiful places in Singapore, Singapore Botanic Garden is probably near the top, especially if you visit the separate National Orchid Garden within the main green space. The Botanic Garden is not far from Orchard Road, which isn't my favorite place in Singapore (just being honest), but is probably the most famous high-end shopping area in the country.
Merlion and The Original Singapore Sling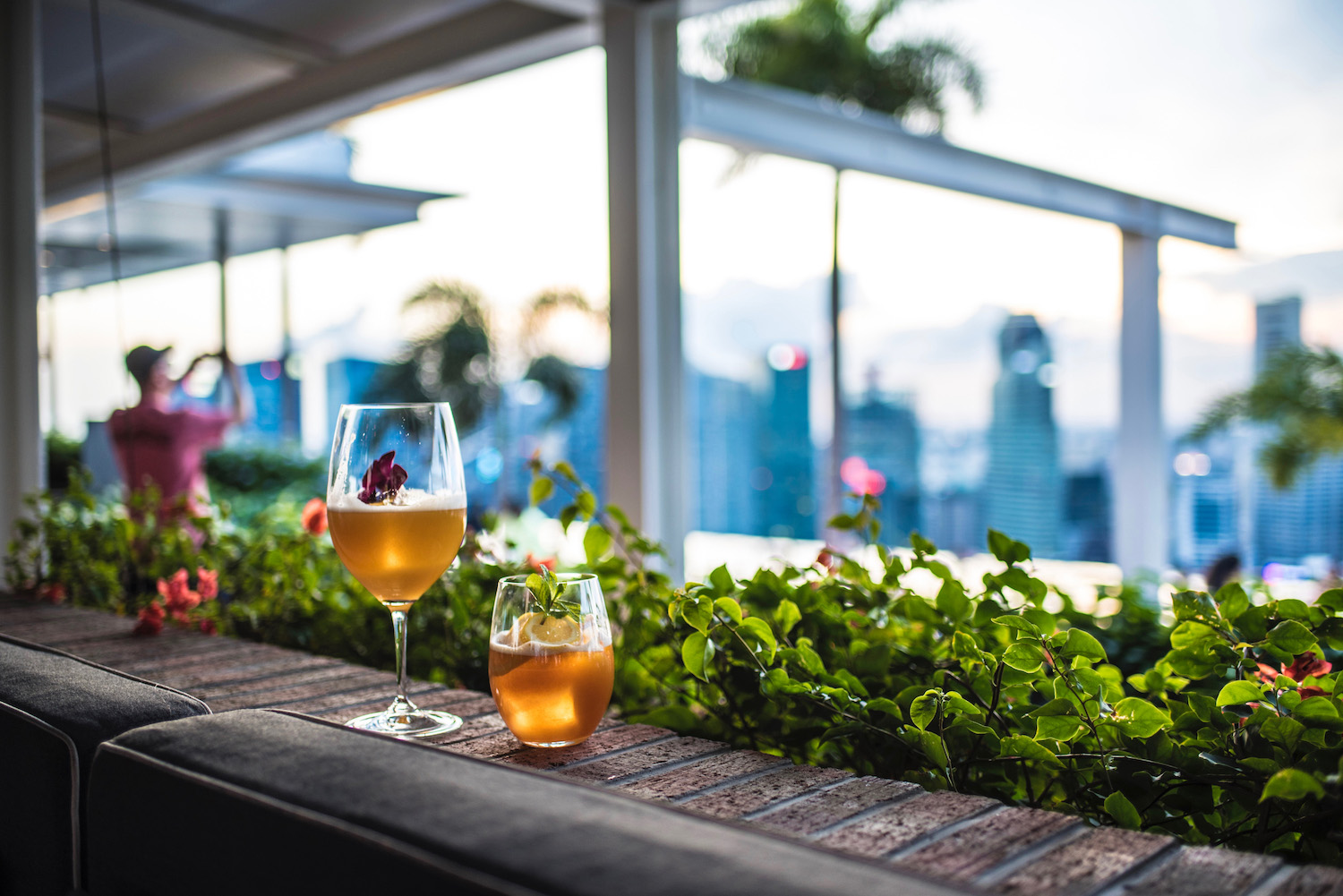 It's just not a complete Singapore itinerary without having the original Singapore Sling in its birthplace, the Long Bar of the historic Raffles Hotel (which closed in December 2017, but should re-open in the coming months). After you down a couple of them, walking toward Singapore's central business district, where you can get the requisite Singapore selfie in front of the Merlion statue.
How Many Days Should You Spend in Singapore?
The question of how many days in Singapore to spend is more contentious than you might think. While I love three-day trips to cities, there are arguments to be made that this is both too long and not long enough. Assuming you want to explore all the ethnic neighborhoods I've mentioned above, and partake in the other activities I've mentioned as well, I'd say between 2 and 4 days in Singapore is the right amount of time. Two days in Singapore if you're on the fence about Sentosa Island, and four days if you're hungry and want to spend a full day eating your way through Chinatown!
Is Singapore Expensive?
I won't be coy here: Whether you follow my rather modest Singapore itinerary, splurge on luxury or try to slum it, Singapore is expensive. By my calculations, the average couple will spend a minimum of $100 per person per day in Singapore, which means that a weekend in Singapore will cost around 600 USD, not including flights.
While some backpackers can skimp on accommodation and eat only street food (thereby reducing their costs to around 50 USD per person per day, maybe slightly less), it's much easier to go in the other direction. Which is to say that the vast majority of travelers will easily spend $1,000 on a weekend in Singapore (and that's before shopping on Orchard Road!).
Where to Stay in Singapore
There is not a single best place to stay in Singapore, but it's relatively easy to narrow down your options depending on your budget and the type of accommodation you want. If money is no option, for example, and you want to stay right in the center of town, book a room at the world-famous Marina Bay Sands (where I stayed out of sheer luck on my first trip to Singapore—a local friend's gambling-addicted mother won a free night) or the smaller (but arguably more opulent) The Fullerton Hotel Singapore.
The Cube Boutique Capsule Hotel in Kampong Glam is slightly less convenient but significantly more affordable, while Chinatown's Carlton City Hotel Singapore is something of a middle-road option (and the perfect base for a Hawker Center food trip!).
The Bottom Line
Rather than planning your trip out by the minute, this Singapore itinerary is a priceless cheat sheet, which allows you to play your visit more by ear than I've ever been able to. Whether you eat your way through Singapore's ethnic neighborhoods, spend a luxurious evening around Marina Bay or even hit the beach in Sentosa, Singapore offers way more to travelers than its tiny size would suggest. If you're traveling more in Southeast Asia, make sure to check out my guides to nearby countries like Thailand and Malaysia.