If you've thought about trekking to Everest Base Camp in 2021, you're not alone. Many readers have emailed me expressing interest, given the extend to which social distancing is built into Himalayan hikes by design.
Of course, as 2021 begins in earnest, vaccinations around the world are likely to slow the pandemic, to the extent that restrictions might not be necessary during the latter half of the year. Still, the wide-open environment of Nepal's Himalayan hiking trails adds an extra layer of protection, given how scared many will still be.
Regardless of why you're interested in a Base Camp hike (or, indeed, whether you plan to trek in 2021, 2022 or any other year), I think you'll want to continue reading.
Will Nepal Be Open to Travelers in 2021?
Whether you want to trek to Everest Base Camp in 2021, or prefer to travel elsewhere in Nepal, one prerequisite exists for all your travels in the country: Nepal's border will need to be open. The bad news? Nepal's border is still totally closed as of December 2020, in spite of many false starts over the past several months about plans to open it. The good news? Realistically, a country as dependent on tourism can't afford to stay closed much longer.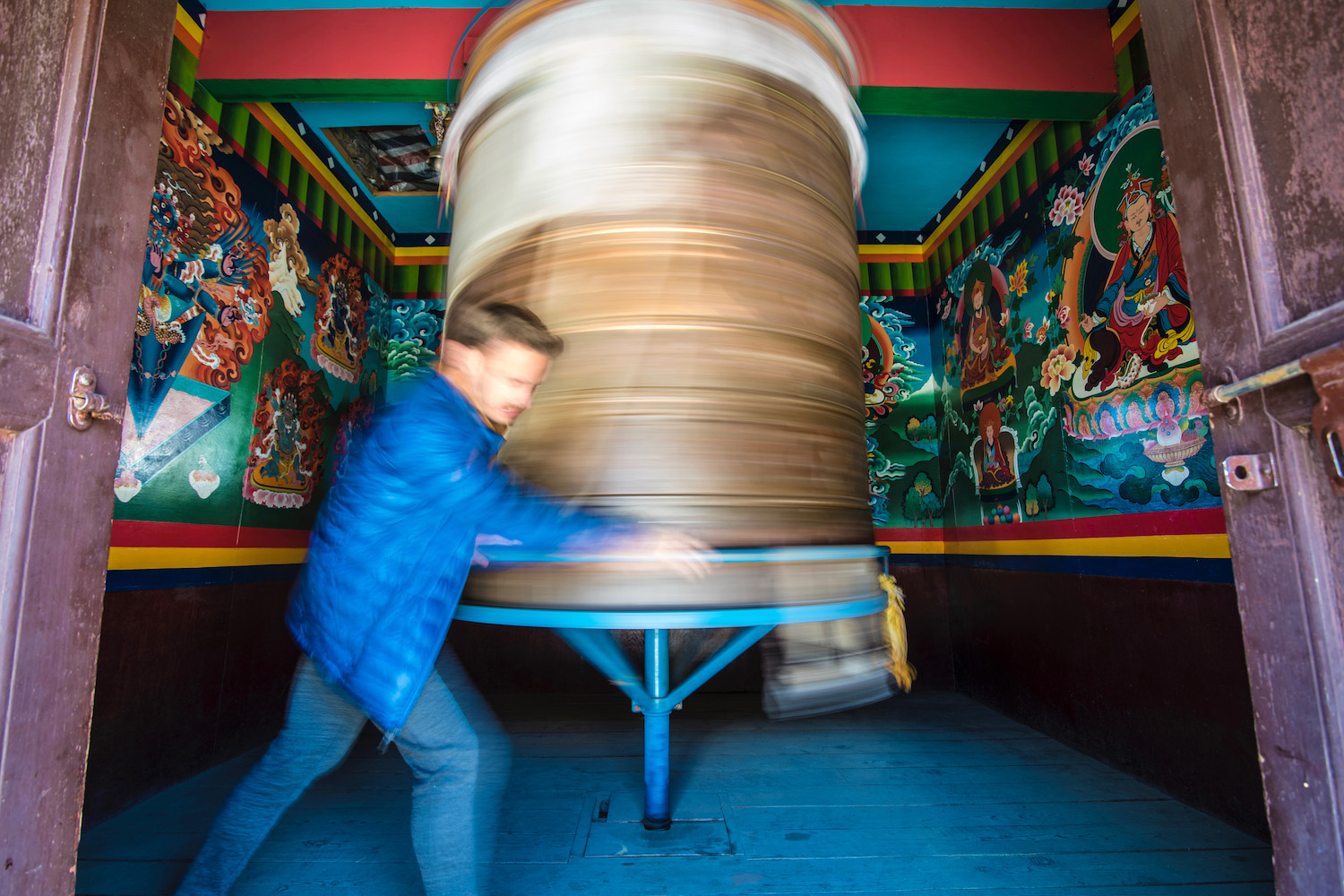 How to Reach Everest Base Camp (in 2021 or Any Year)
Buy your gear in Kathmandu
I'll lose a lot of street cred with the REI contingent for saying this, but I didn't really use much "gear" for hiking to Everest Base Camp. I wore normal clothing and shoes; I didn't carry a stick or take advantage of cargo-pants-that-zip-off-into-cargo-shorts (or cargo shorts at all). However, if you do imagine you'll need gear, buy it in Kathmandu. Prices upon arrival in the Himalaya are high, and the selection of goods can be quite pathetic indeed.
Take a (morning) flight to Lukla
Hiking to Everest Base Camp in 2021 (or any year) requires you to fly to the mountain town of Lukla, whose hillside airport is known as one of the most treacherous in the world. The trail begins literally right outside the exit; I recommend flying as early in the morning as possible so you can hit the road…er trail as soon as possible after landing. If you don't you'll have to spend a night there, which is relatively beautiful, but much less scenic than other outposts farther along the route.
Meet your guide—or find one
I don't generally recommend booking an Everest guide in advance, at least not through a large tourism company.
Get to Namche Bazaar as quickly as possible
Certain things about hiking to Everest Base Camp in 2021 while change as compared as to how they were in the past, but one thing is for certain: You'll have to stop in the village of Namche Bazaar to acclimate. While many places en route to Namche are worth stopping to explore (namely laid-back Phakding), the reality is that the most impressive places en route to EBC are past here. Get to Namche and acclimate as soon as you can, so you can see what truly makes this part of the Himalaya special.
Listen to your body (and your sherpa)
I never found myself over-exerted on the way to Everest Base Camp, though I encountered plenty of people who needed a break (and, in some cases, several of them). When in doubt, listen to your body; if you feel you can't trust your body, listen to your sherpa. Failing to attend to your health (particularly your breathing) can have treacherous and potentially deadly consequences this far about sea level.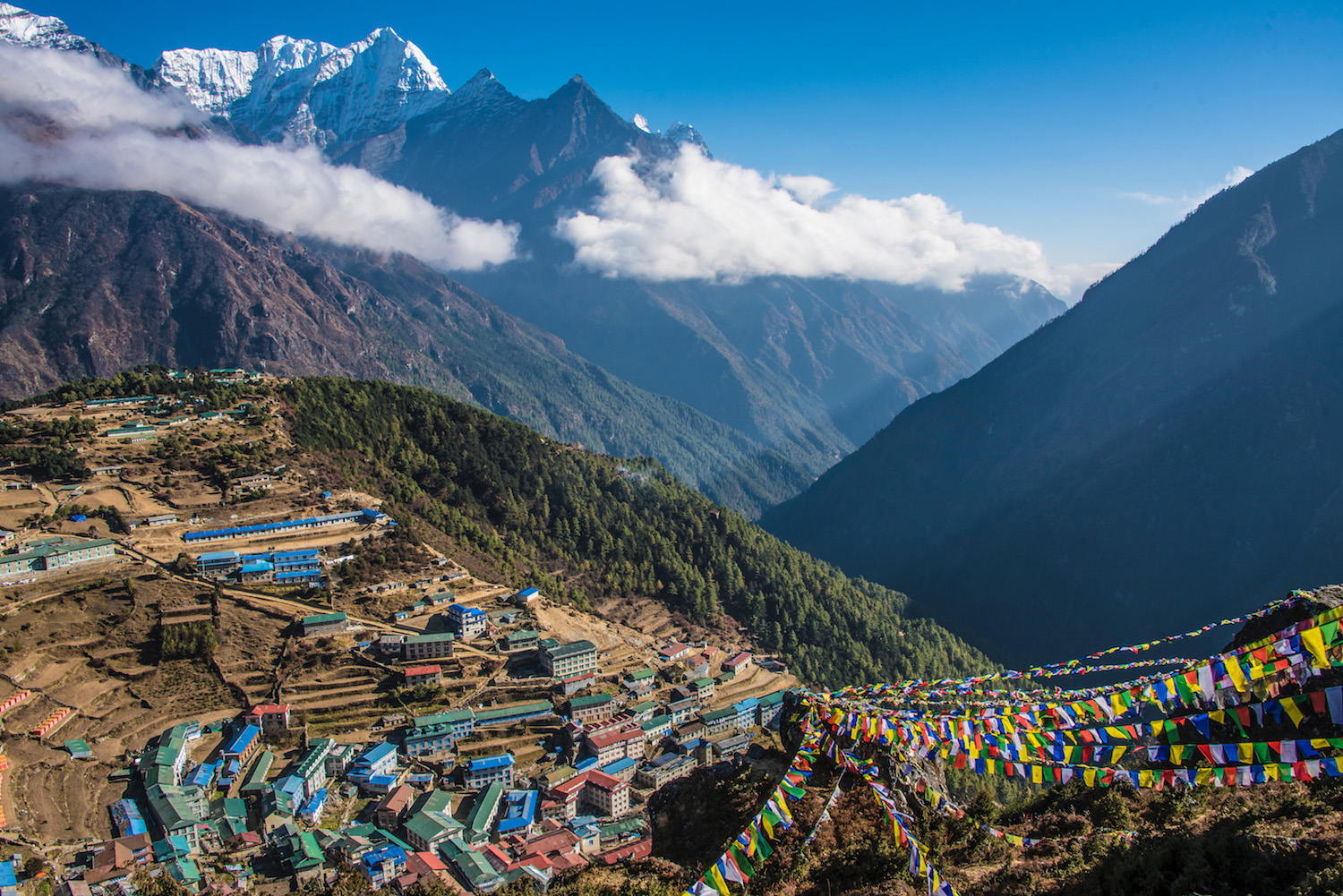 Where to Go in Nepal (After Everest Base Camp)
Nepal is a small country, but it packs a big travel punch. You can visit dozens of other places in Nepal, but these are my favorites:
Kathmandu: Nepal's underrated capital is a place you will likely visit before Everest Base Camp, not after.
Pokhara: Although Pokhara itself is somewhat overrated, it is the gateway to the Annapurna Range
Chitwan National Park: While seeing a tiger—the main objective of visiting this national park—is easier said than done, it's still worth visiting
Other FAQ About Trekking to Everest Base Camp
Is it hard to get to Everest Base Camp?
The trek to Everest Base Camp isn't difficult, at least as someone who hikes and treks often. It is a long journey, however, and requires both physical and mental endurance, to say nothing of how very cold temperatures at certain times of year can make the journey even less hospitable.
When is the best time to visit Everest Base Camp?
The best time to visit Everest Base Camp depends upon your objective. If you want to enjoy clear views of Everest, colder months like November and December are ideal. If, on the other hand, warm temperatures (even at high altitude) are your priority, then Nepal's rainy summer (June-August) is the best time to hike to Everest Base Camp.
Is Everest Base Camp trek worth it?
Trekking in the Himalaya is absolutely worth it, but you don't need to go all the way to Everest Base Camp to enjoy the mountain ambiance. Many travelers make shorter hikes, either to the "acclimation" town of Namche Bazaar, or to Tengboche Monastery, one of my favorite places in Nepal.
The Bottom Line
Want to trek to Everest Base Camp? 2021 might just be the best year for it. As Nepal begins to defrost from the tourism freeze of 2020, crowds will be light and prices will be low. At the same time, the pristine wilderness of the Himalaya are the world's best place to socially distance, even after you've been vaccinated against Covid-19. This is to say nothing of other experiences on offer in Nepal, be they natural ones in Chitwan National Park or in the Annapurna Range, or urban experiences in Kathmandu and Pokhara.