Let's face it — a lot of travelers dislike Vientiane because it's boring or ugly, but my reservations were of a more visceral sort: My first trip to the Lao capital, in 2010, saw me narrowly escape near-death food poisoning.
The only attraction I visited was Mahosot Hospital; the only notable experience I had was telling the nurse she absolutely wasn't going to insert the unwrapped needle she brought out into my arm.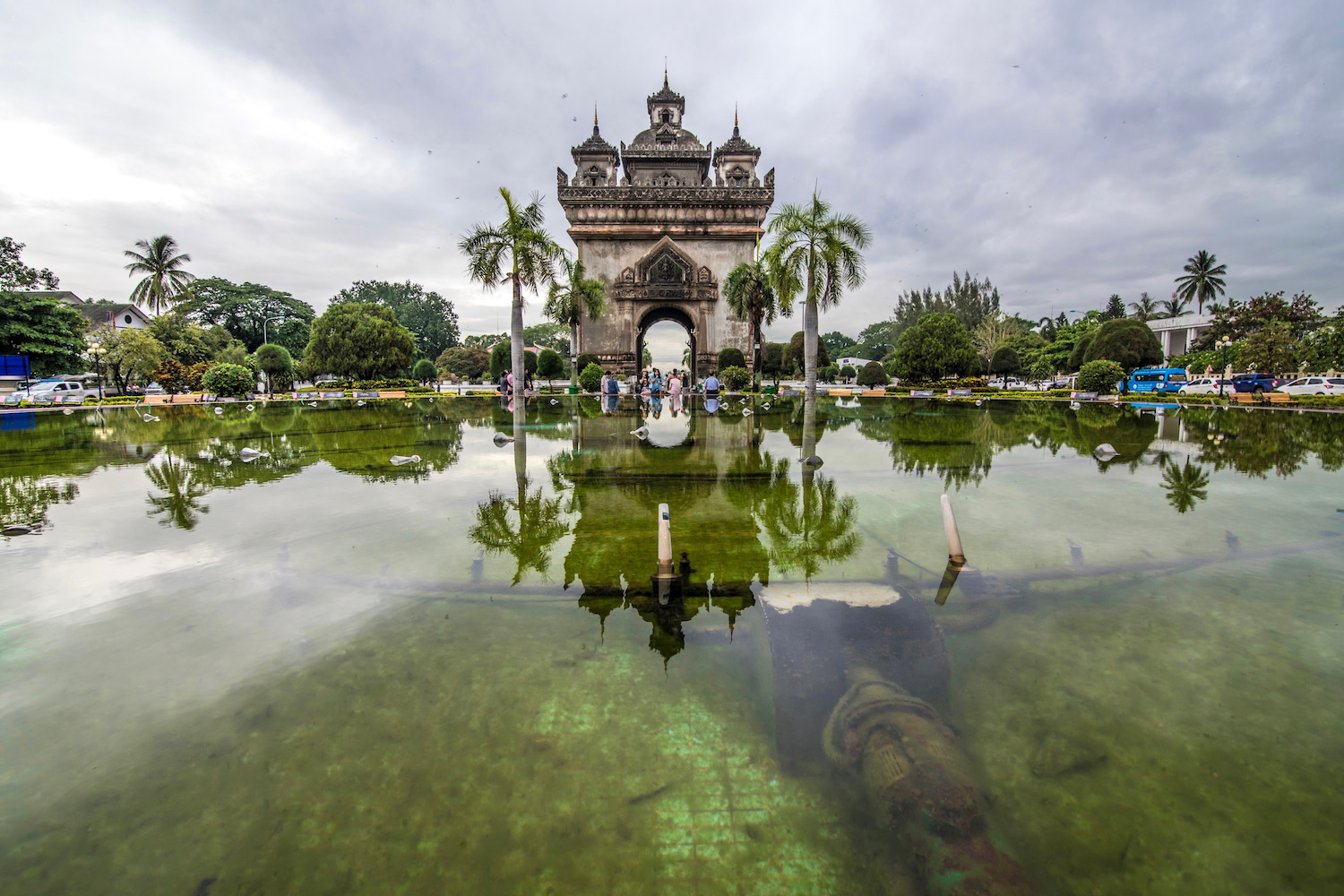 I recently had to cross back over the Mekong into Laos in order to get the education visa that's going to enable me to live in Thailand. I'm happy to report not only that I made significantly wiser dining choices this time around, but that Vientiane is not such a terrible place, at least not if you maintain realistic expectations.
As the capital of Laos, the city mixes French-colonial architecture with Buddhist temples such as the golden, 16th-century Pha That Luang, notable shrines including Wat Si Saket, which features thousands of Buddha images, and Wat Si Muang, built atop a Hindu shrine.
How to Do a Visa Run from Thailand
My journey back to Vientiane began with an overnight train from Bangkok to the border town of Nong Khai, Thailand, then a local train over the Mekong to Thanaleng, Laos, where I paid for my Lao visa on arrival before piling into a van bound for the Thai Consulate. There, I waited in line from about 8-10 a.m., at which point I received a chit I'd need to present the next afternoon to receive my passport, in time to cross the so-called "Friendship Bridge" by foot and take another overnight train back to Bangkok.
Where to Stay in Vientiane
You'll need to spend a minimum of one night in Vientiane in order to do a visa run from Thailand, but regardless of why you're spending a day in Vientiane, don't expect much from the accommodation here. The city's few luxury hotels are extraordinarily expensive (more on that in a second), while most of the so-called "boutique" properties are similar in quality to budget guest houses across the border in Thailand. I stayed at Khampiane Boutique Hotel, but I can't go so far as to recommend it.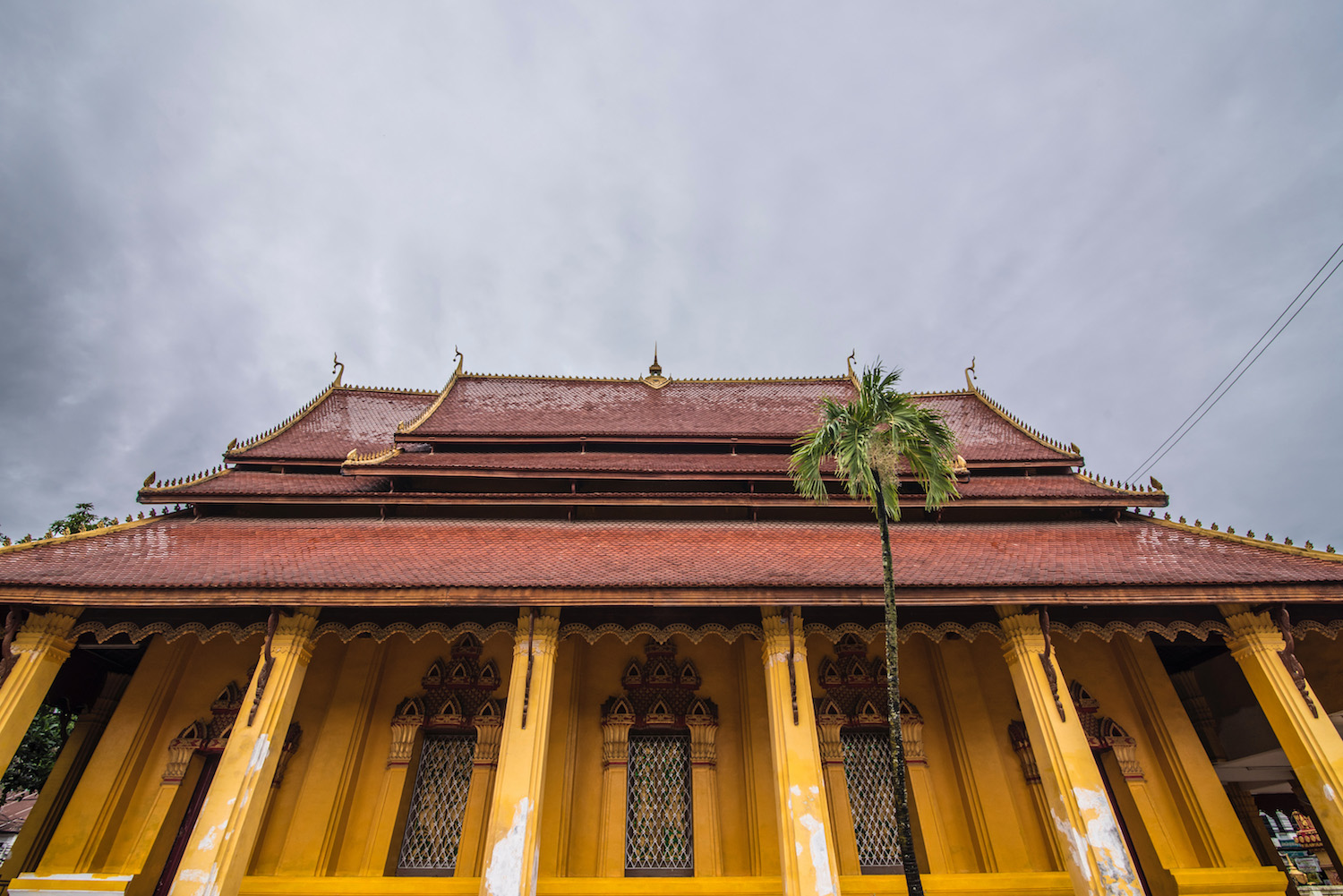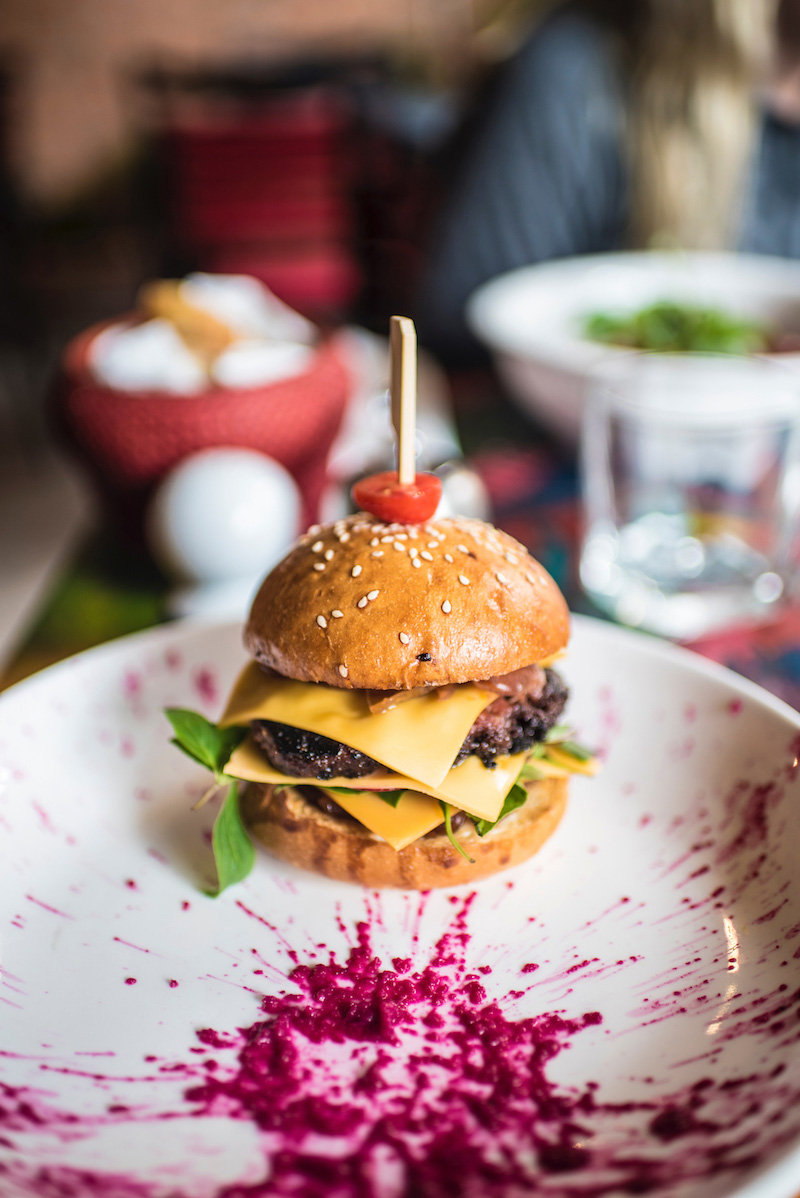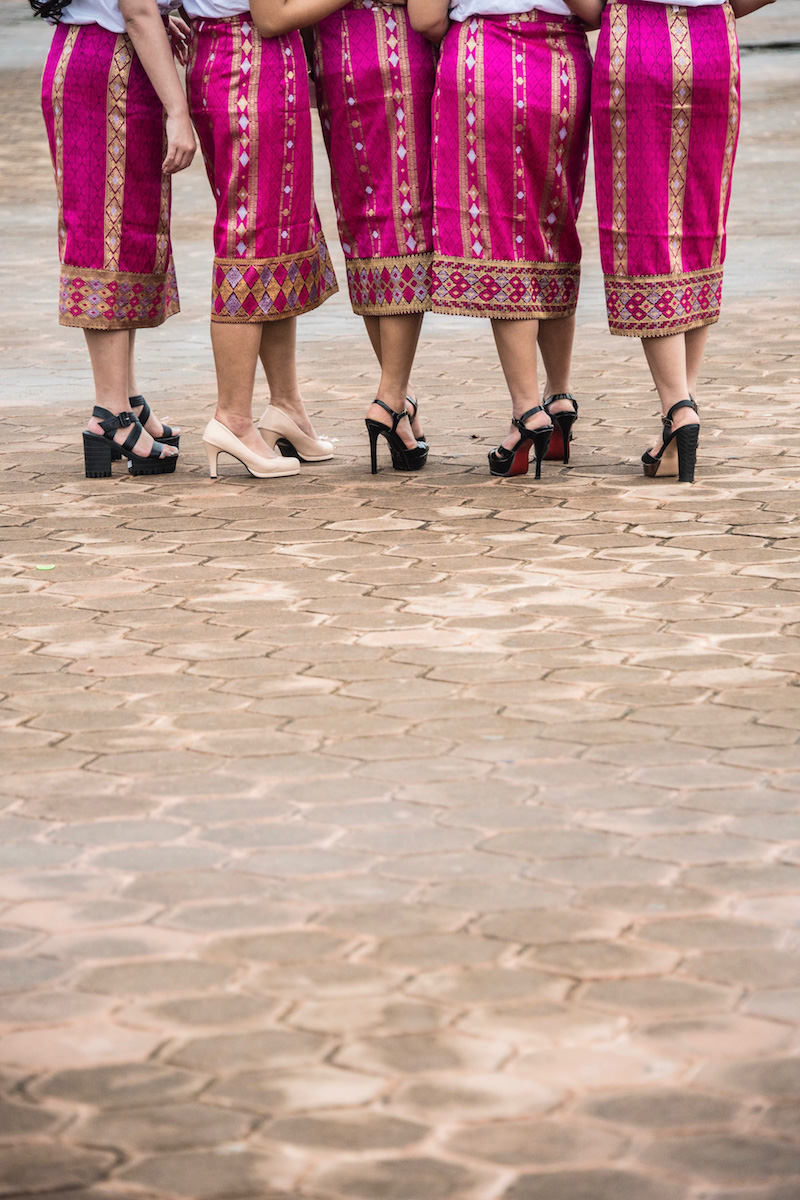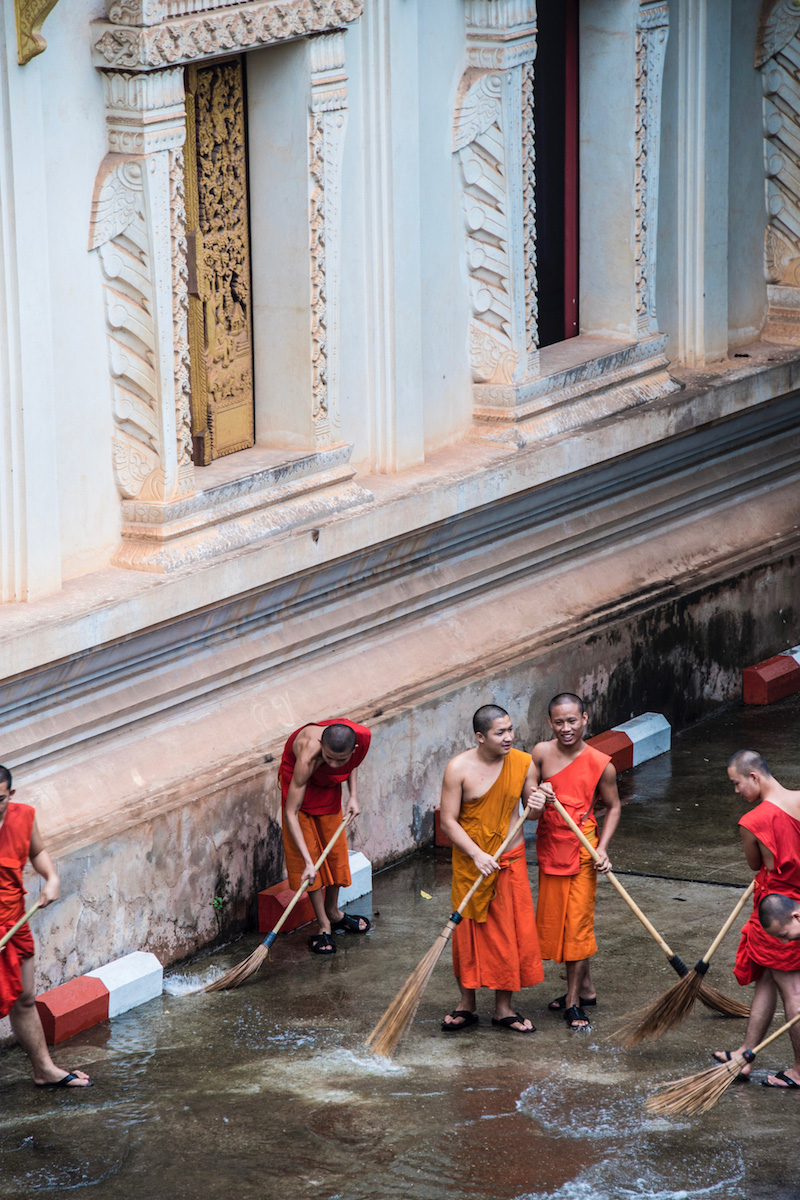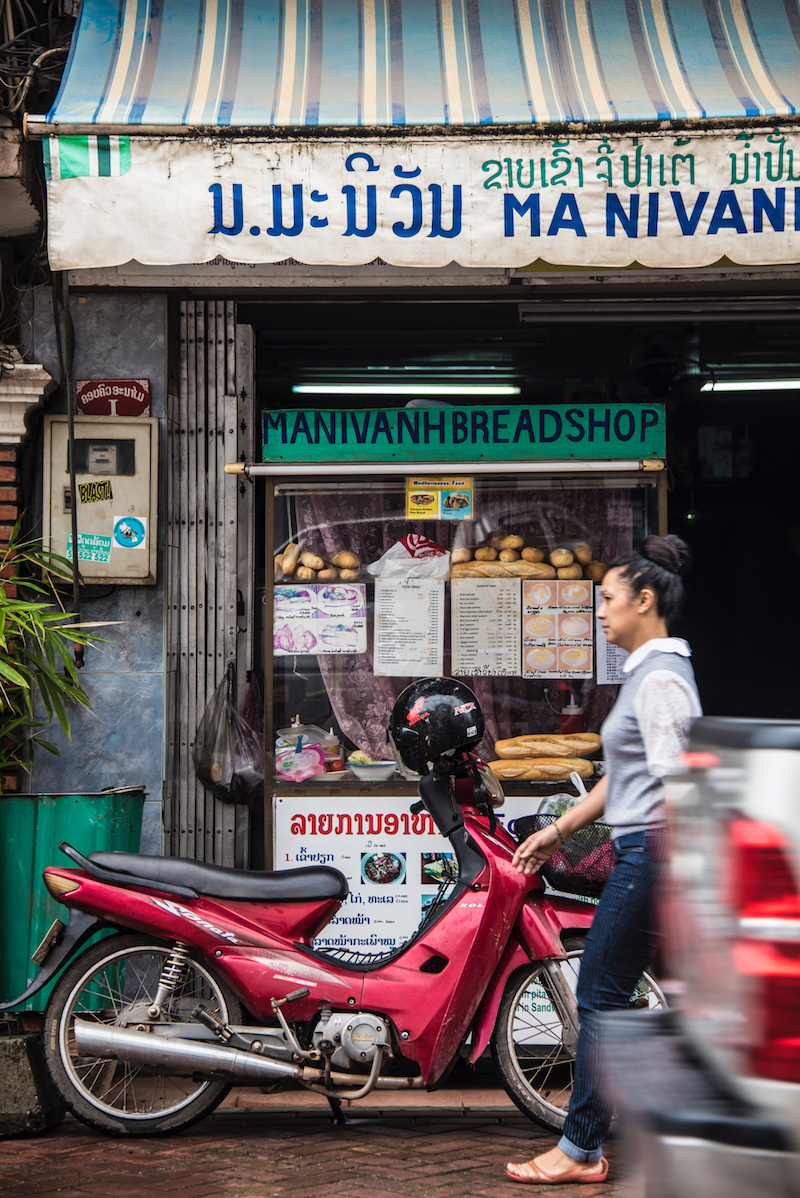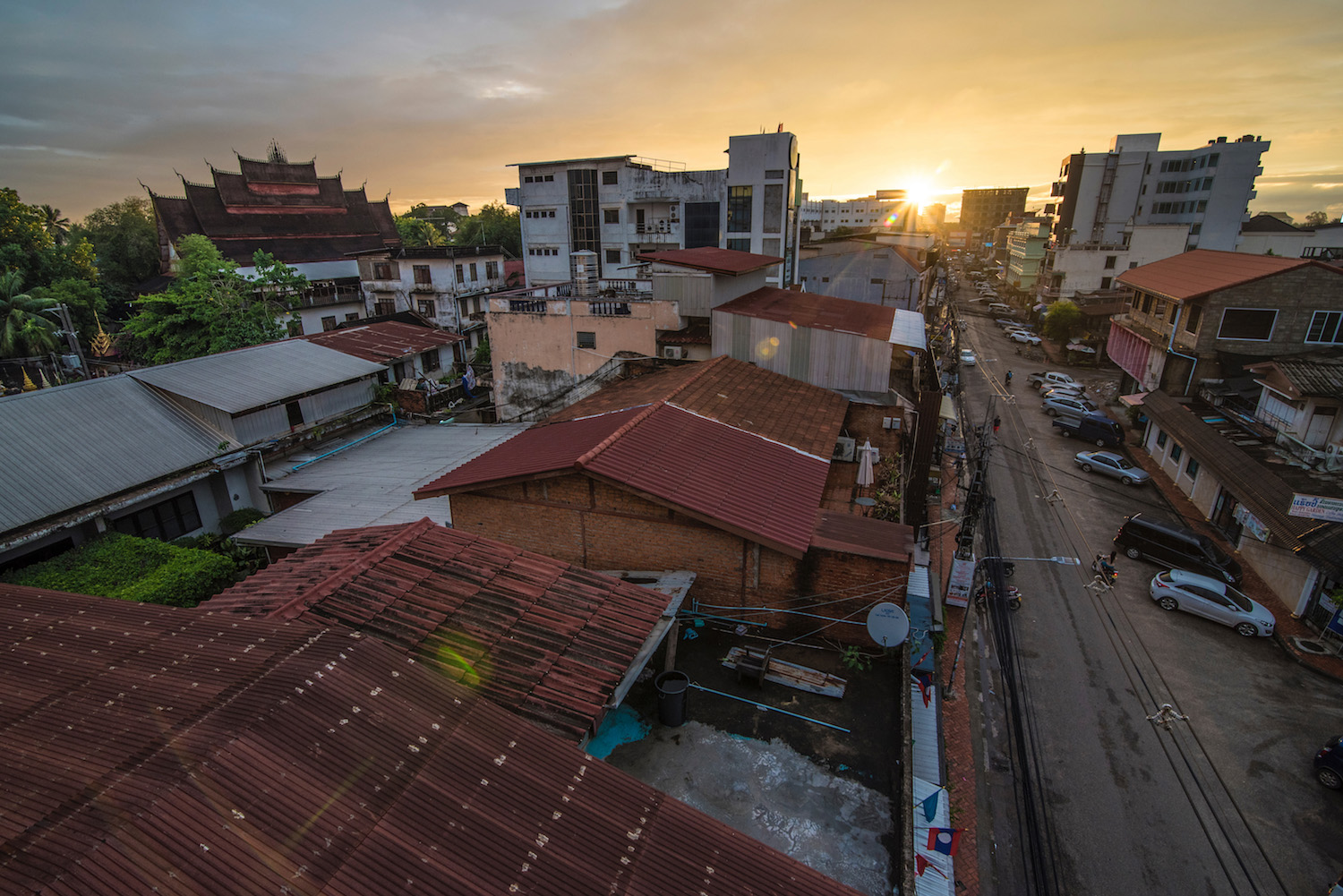 Things to Do in Vientiane
As I was exiting the Thai Consulate, I made the acquaintance of a young New Zealander who was also in Vientiane to do a visa run. We spent the rainy morning sharing stories (mine about the illness I'd endured the last time I was in Vientiane; hers the questionable experience she'd had with her school in Thailand), then decided to take in Vientiane's sights together once the sky cleared.
We spent the afternoon visiting the trio of temples that sat just to the south of our hotel: Wat Inpeng, Wat Ong Teu and Wat Haysoke. Then, we passed That Dam "black stupa" en route to the riverfront Chao Anouvong Park, before walking up Avenue Lane Xang to Patuxay, Laos' national monument, heading back to the hotel to get a bird's eye view of the sunset from its terrace.
The next morning, I headed alone to the strange (but not impressively so) Buddha Park, although I decided against adding a stop at the iconic Pha That Luang because it would've doubled the price of my already exorbitant taxi ride.
Why is Vientiane So Expensive?
Unfortunately, taxis and hotels aren't the only expensive things in Vientiane. I found that the meals and beverages of my day in Vientiane were generally 25-50% more expensive than Bangkok (yes, central Bangkok!) prices, and most tuk-tuks seemed to charge a minimum of 25,000 Laotian kip (about 100 Thai baht or 3 USD), with journeys further than a few blocks commanding a price double or even triple that amount.
And why is Vientiane so expensive? It's hard to say, being that I'm not an economist, although I would imagine it's a combination of Laos' weak currency, anemic industrial sector and declining year-over-year GDP growth. It's unfortunate, too, because I probably wouldn't have focused on how mediocre Vientiane was had I not been made to pay through the nose to spend a day there.
The Bottom Line
One day in Vientiane will neither bore you to tears nor delight you more than superficially. The city's spate of charming (but not extraordinary) attractions isn't commensurate with the relatively high cost of traveling there, and while Vientiane is enjoyable enough considered on it own, it really does pale in comparison to every other capital in Southeast Asia. The surest way to enjoy a day in Vientiane is to visit the city as a means to an end, be it in transit to or from Laos, or on a visa run from Thailand.