Technically speaking, I've had a Nara itinerary on my site for a while. Almost since I first visited the city, in fact, way back in 2014 during my first trip to Japan. However, those posts were rather anemic in their descriptions of things to do in Nara, and mostly presented advice on how to take day trips from Kyoto or Osaka to Japan's deer city.
With today's post, the third time is the charm. In addition to offering a more detailed run-down of sightseeing options (spoiler alert: deer are only the beginning!), I'm going to recommend hotels for the first time ever. I still believe that Nara is best appreciated as a day-trip destination, of course, but it's also a pleasant and calm city—if you have time in your Japan trip to stay a night, you should.
Things to Do in Nara
Make New Friends in Nara Deer Park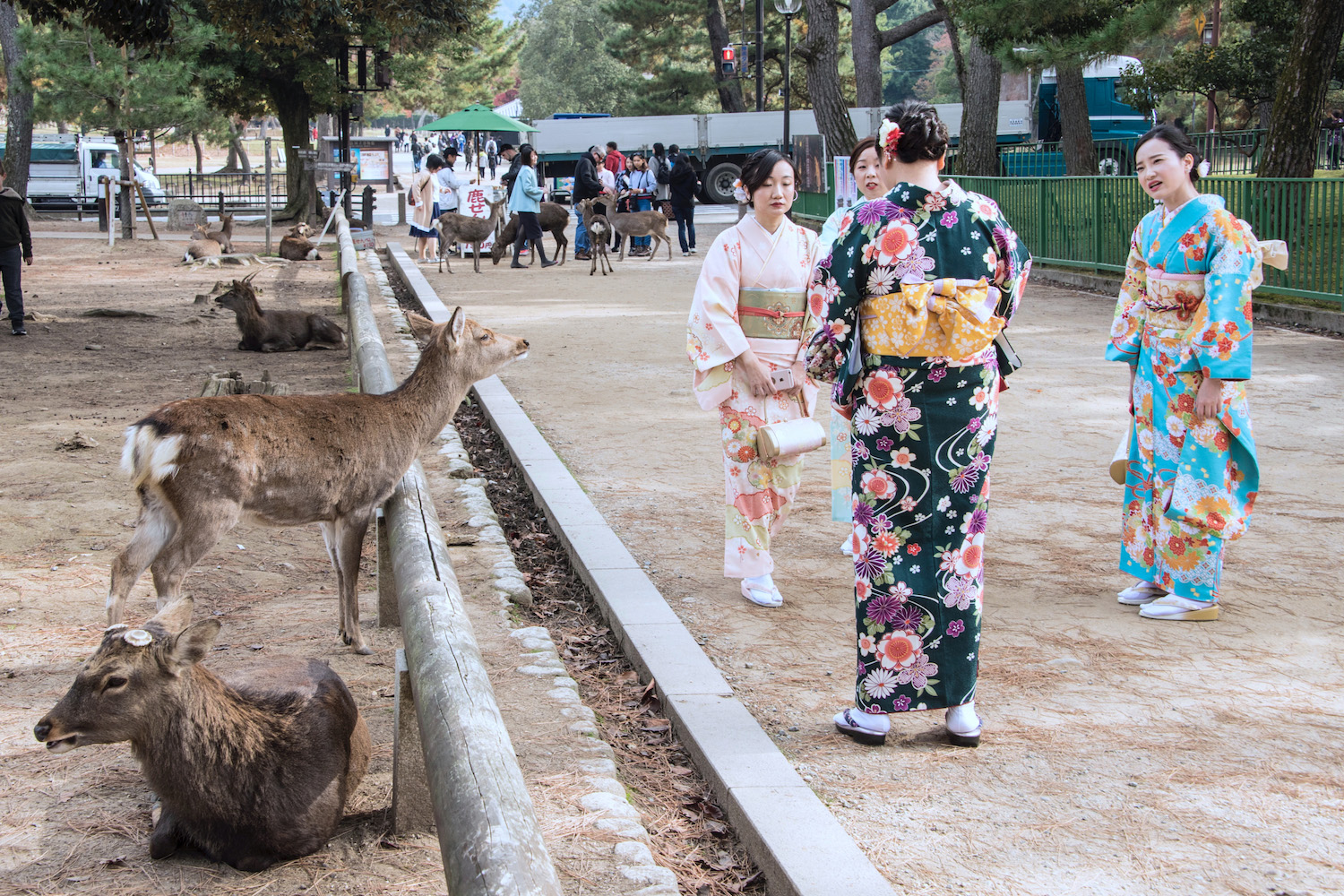 Basically every Nara itinerary in the world begins in Nara Deer Park, and mine won't be any different. What I will tell you is that many of the most scenic places to spot deer here, especially during the spring and autumn seasons, sit outside the technical bounds of the park. I like to get off the bus from Nara Station a couple stops before Nara Park in fact, and walk south by foot to five-tiered Kofuku-ji pagoda and then eastward into the park.
Admire the World's Oldest Wooden Structures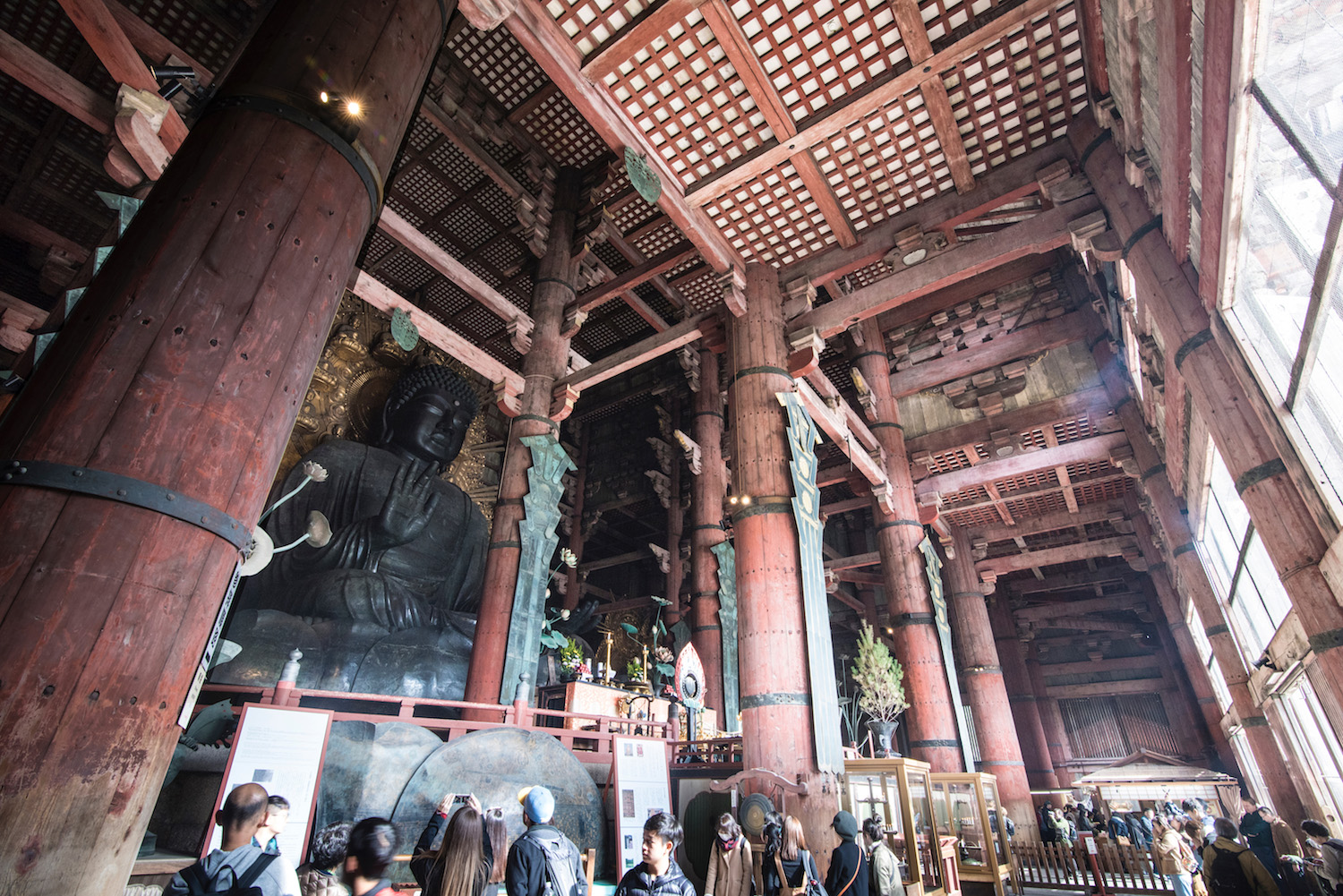 Kofuku-ji not only makes a backdrop for deer, but also foreshadows what's to come later on in your day. Most notably, about 20 minutes' walk, is the Nara Todai-ji temple. In addition to being one of the world's largest wooden structures (and the oldest—it dates back to the year 728), it houses the world's largest bronze Buddha statue, which is really something to behold. It might be one of my favorite Buddhas in Japan, even more than the great Buddha of Kamakura.
Go Green in Nara's Gardens and Parks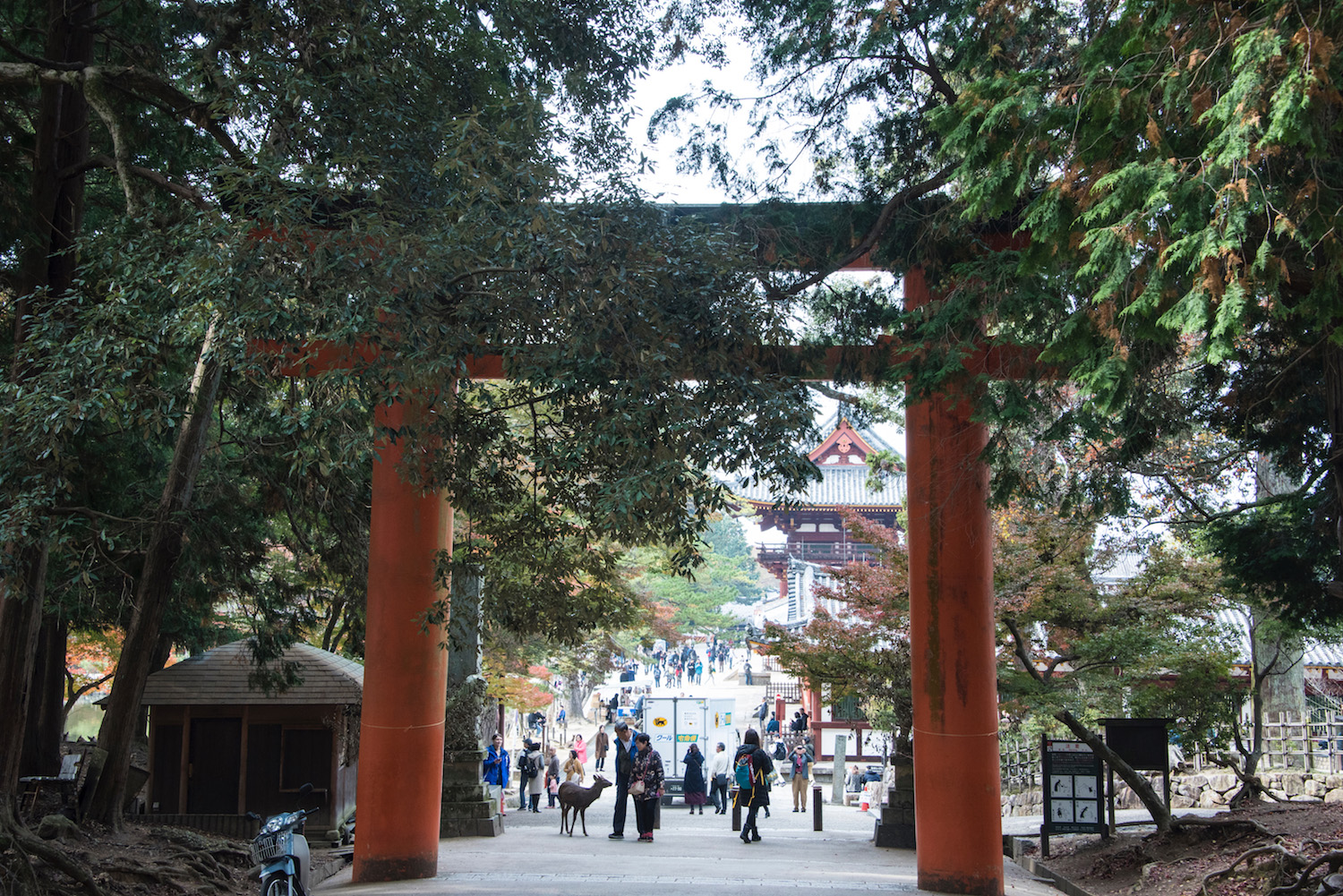 There are a number of other stunning structures near Todai-ji, including Nigatsu-do and Chisoku-in (to the north and east, respectively), but my itinerary now heads into greener territory. From the eastern exit of Todai-ji, walk under the large torii gate you see to your left, which will eventually lead you to Kasuga-taisha, an absolutely stunning shrine. I say eventually, because you should take your time on the walk here, which takes you through some of the town's lushest green space.
See Nara's Artistic Side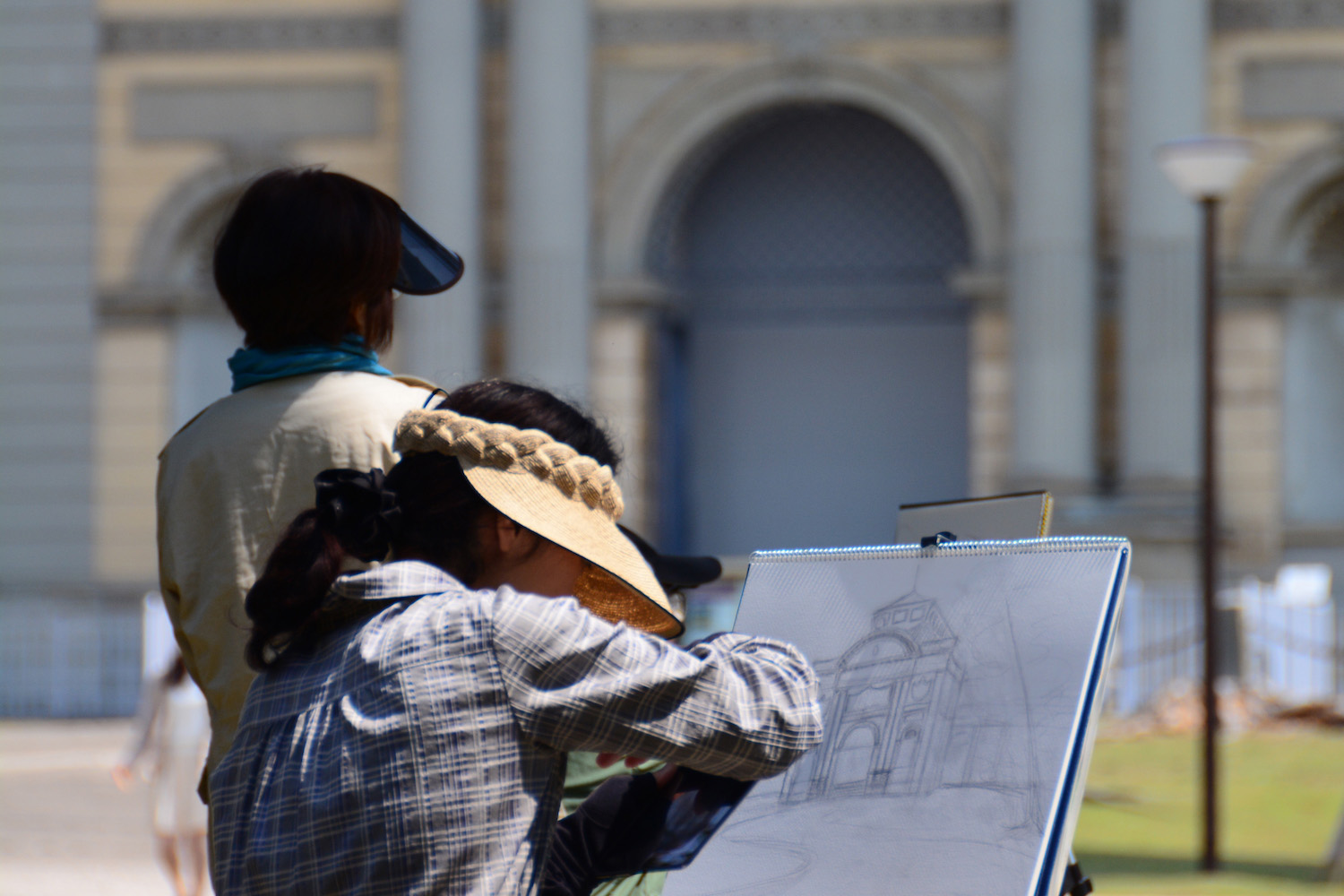 We all love Nara deer, but it's natural to crave something more, even beyond stunning spots like Todai-ji. One obvious place to head is Nara National Museum, whose unassuming façade humbly conceals a secret. This is actually one of the premier hubs of fine art, not only here or in the Kansai region, but in Japan as a whole!
Is a Nara Day Trip Enough?
I've tried to stake out a middle path with this itinerary, at least thus far. While I've recommended enough activities to last a full 24 hours (or even longer), I haven't gone so far as to list hotels (though that will come in a few paragraphs, to be fair). When it comes to my personal feelings, I do believe Nara shines best as a day trip destination, enough though there's more than enough to see to justify an overnight stay.

To be sure, the real question I want to answer with this post is not whether you should see Nara on a day trip from Osaka or Kyoto. It's to hammer home that the answer to "is Nara worth visiting?" is a resounding, irrefutable "yes"—Nara is one of Japan's most important destinations, full stop.
Where to Stay in Nara
Now, what you've all been waiting for—well, some of you. Those of who aren't come from Osaka or Kyoto to Nara for the day will need a place to stay. For about 80% of people reading this, simple but high-quality hotels like The Deer Park Inn, Mountain Home Lodge and Guesthouse Komachi are going to suffice. They situate you close to the best attractions at a fair price, and even with a little bit of flair.

The other 20% of you are seeking hotels that are either very cheap or very luxurious. On the low end, properties like Haruya Naramachi shouldn't break the bank. For you luxury travelers, it's all about expectations. The traditional ryokan Tsukihitei isn't on par with the big-city opulent options you find in Osaka and Tokyo, but it should suffice as your not-so-humble home during your stay.
The Bottom Line
This itinerary is perfect for any traveler, whether you visit Japan's infamous urban deer on a day trip from Osaka or Kyoto, or buck trends and stay the night. In it, I outline attractions that are just as important as its furry mascots (namely, some of the oldest and largest wooden structures in the world), and even recommend Nara hotels for the first time ever.