Use this Ishigaki Travel Guide to help with planning next time you head to Japan. Certainly, if you're in the process of researching a trip to Okinawa, you've almost certainly seen mentions of Ishigaki. While neither the most stunning place in the archipelago nor the most convenient to Naha city, Ishigaki manages to strike a balance most travelers find irresistible, given its immense beauty and the relative ease of accessing it.
Ishigaki Travel Guide
This assumption is what motivated me to go to Ishigaki, though it's not entirely reflective of what I experienced in the end. What follows is as much an Ishigaki travel guide as a cautionary tale: Just because a place looks like paradise doesn't mean it is.
Ishigaki Omen
As had been the case with my trip to Okinawa as a whole, I knew that Ishigaki island weather was going to be cold. It wasn't until my flight from Naha reached cruising altitude, however, that the extent of this truth came over me: A blanket of clouds extended out as far as the eye could see, in every direction, so thick it looked as if it was there permanently.
I wasn't surprised, then, when I could see my breath as I waited for the airport bus, or that I needed to take a break to bask in the heat of my Ishigaki island hotel before setting out for my adventure. But I did feel a disappointment as deep as the Okinawa Trough.
Winter Day at Kabira Bay
I'd gotten on a plane to get here, of course, so I wasn't going to let a little bit (OK, a lot) of cold, wind and rain prevent me from enjoying all the Ishigaki island things to do, most of which sit along the coast. So after a few minutes warming up and sipping free sake (one of the most attractive benefits of a stay at Hotel WBF), I headed back to the bus station and boarded one bound for Kabira Bay.
As I arrived at Kabira Ishigaki wasn't the only place the imagery suggested—the fluorescent blue water, lush greenery, happy hibiscus and glass-bottom boats seemed to embody everything there was to love about Okinawa in general.
On the other hand, the wind was so strong it nearly blew me off the viewing platform, the air so cold I had to pop into the nearest eatery after less than an hour of shooting, if I'd have any hope of being able to move my fingers again.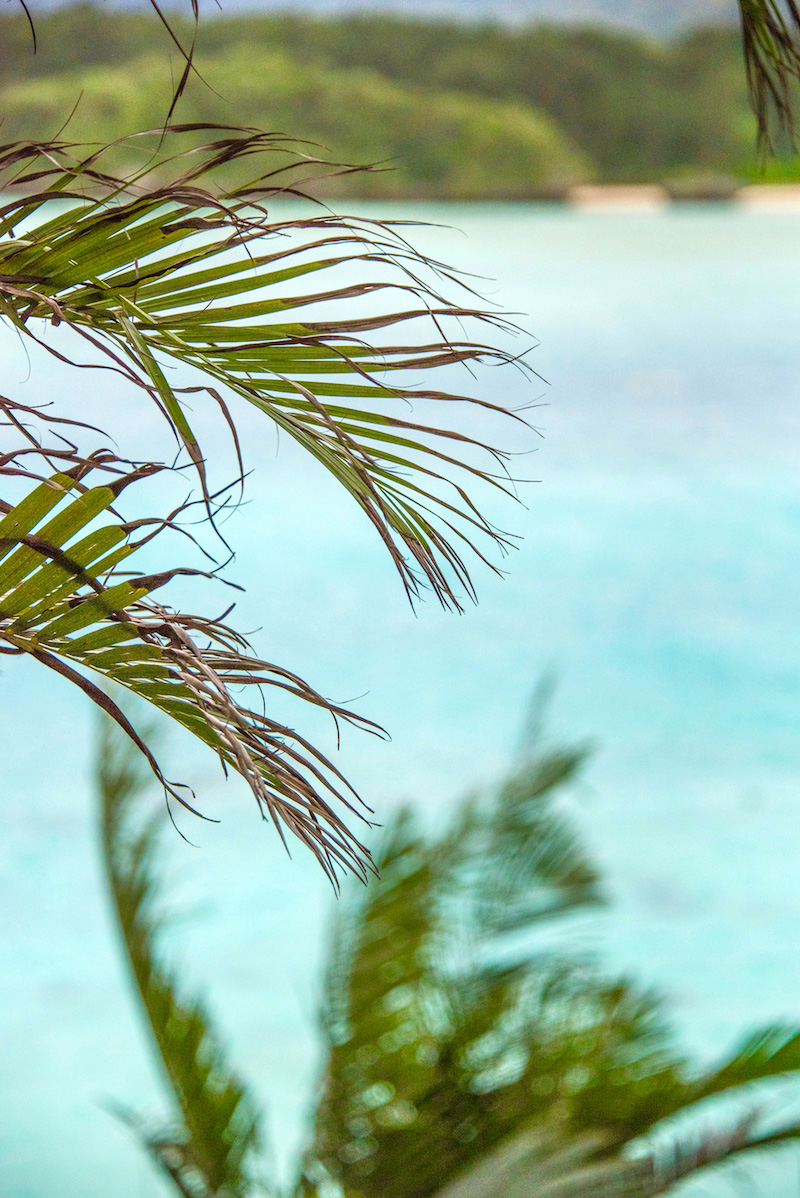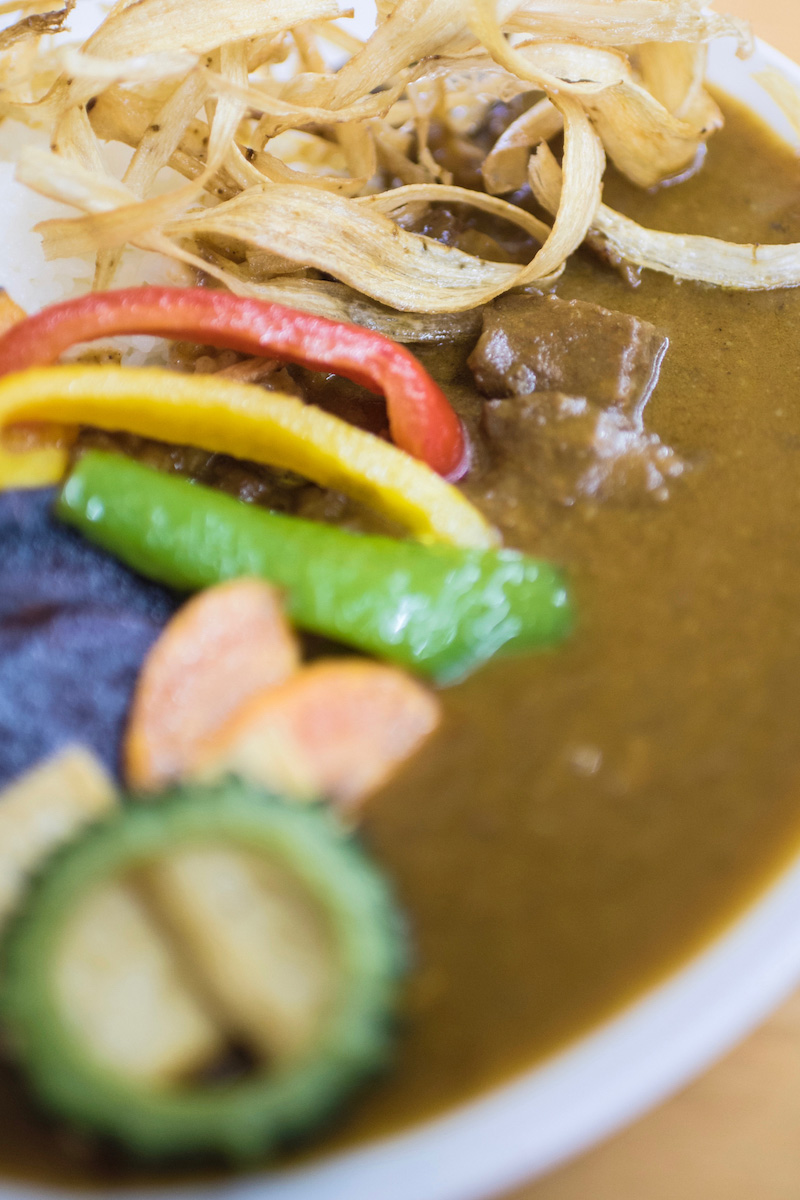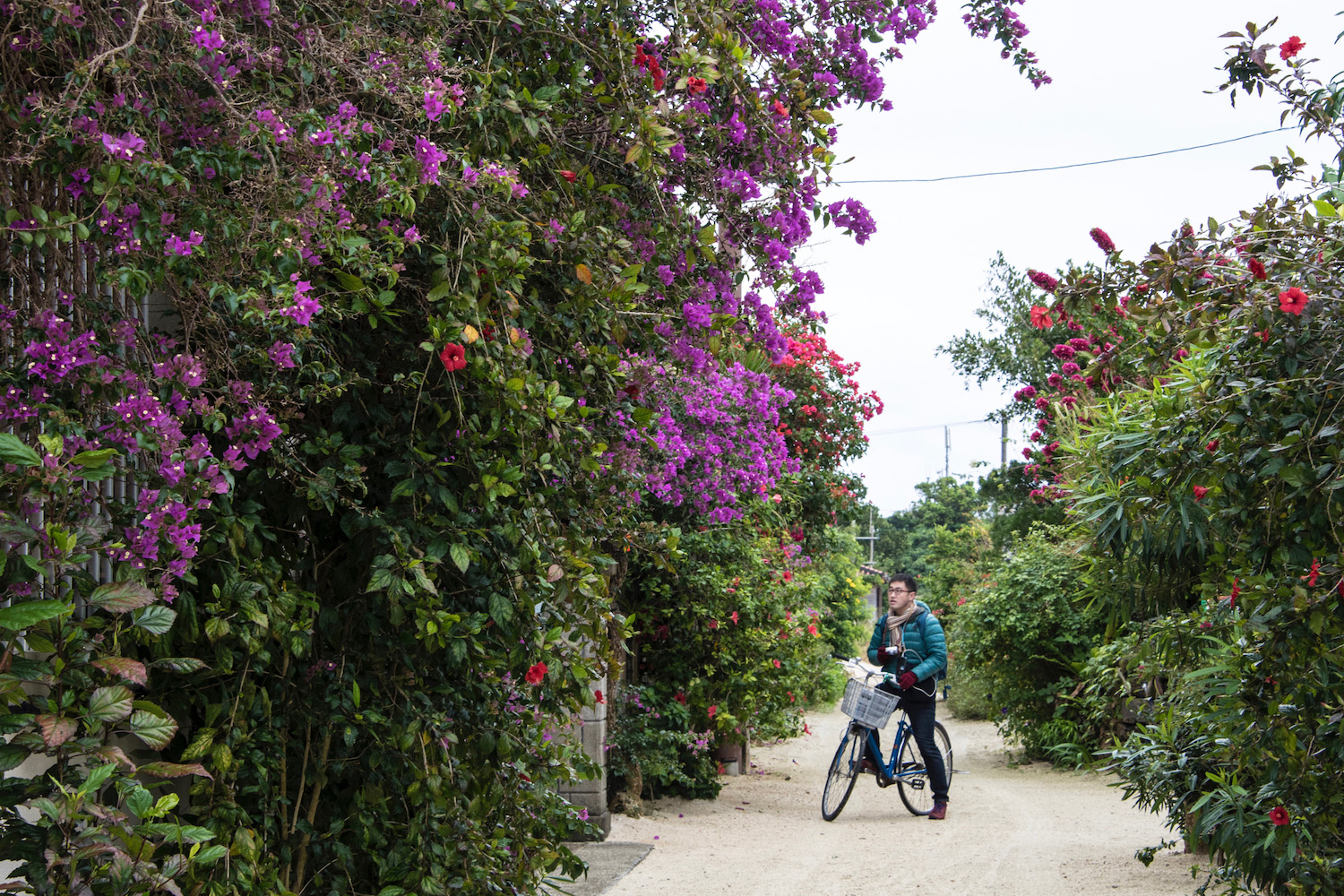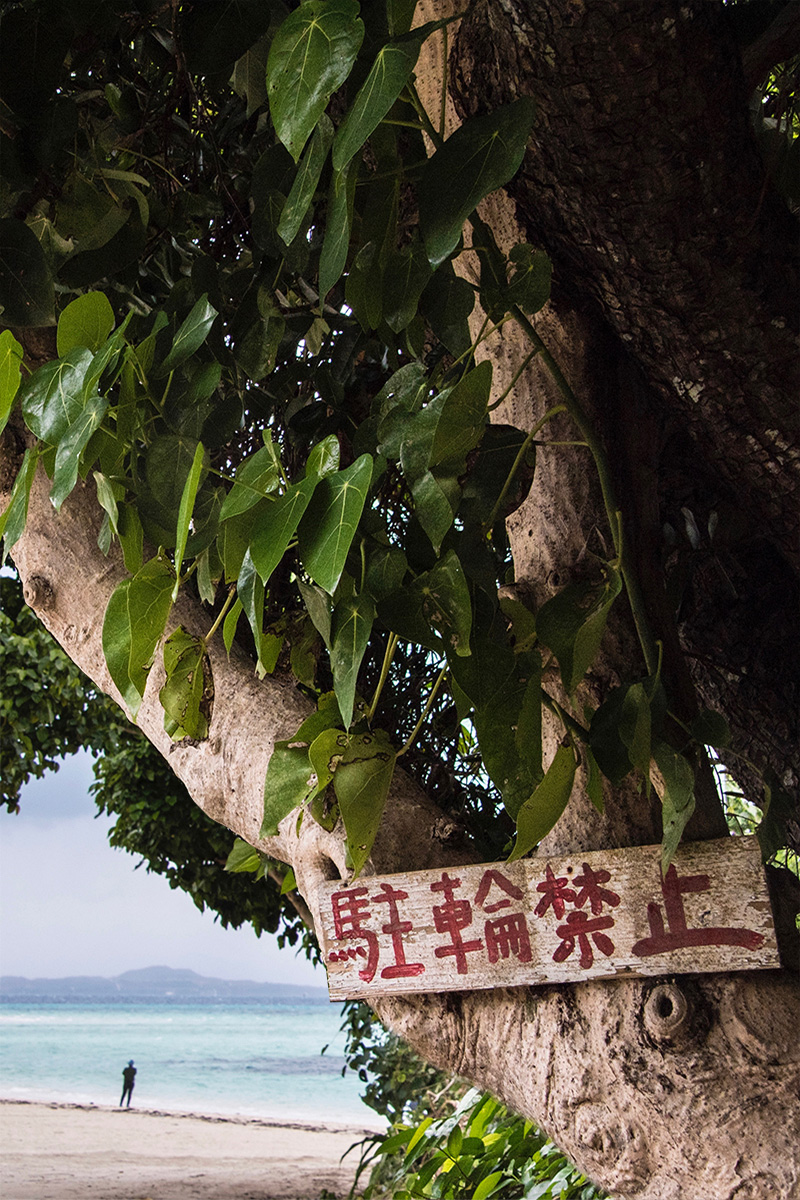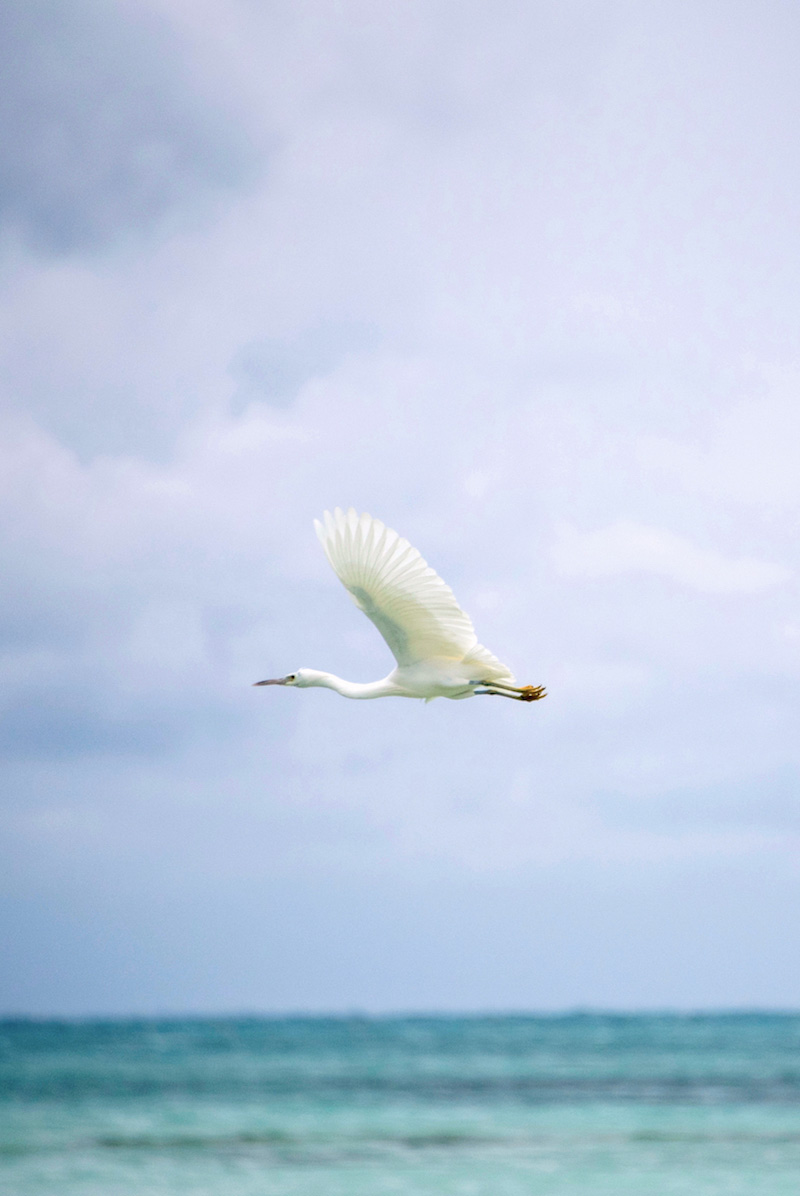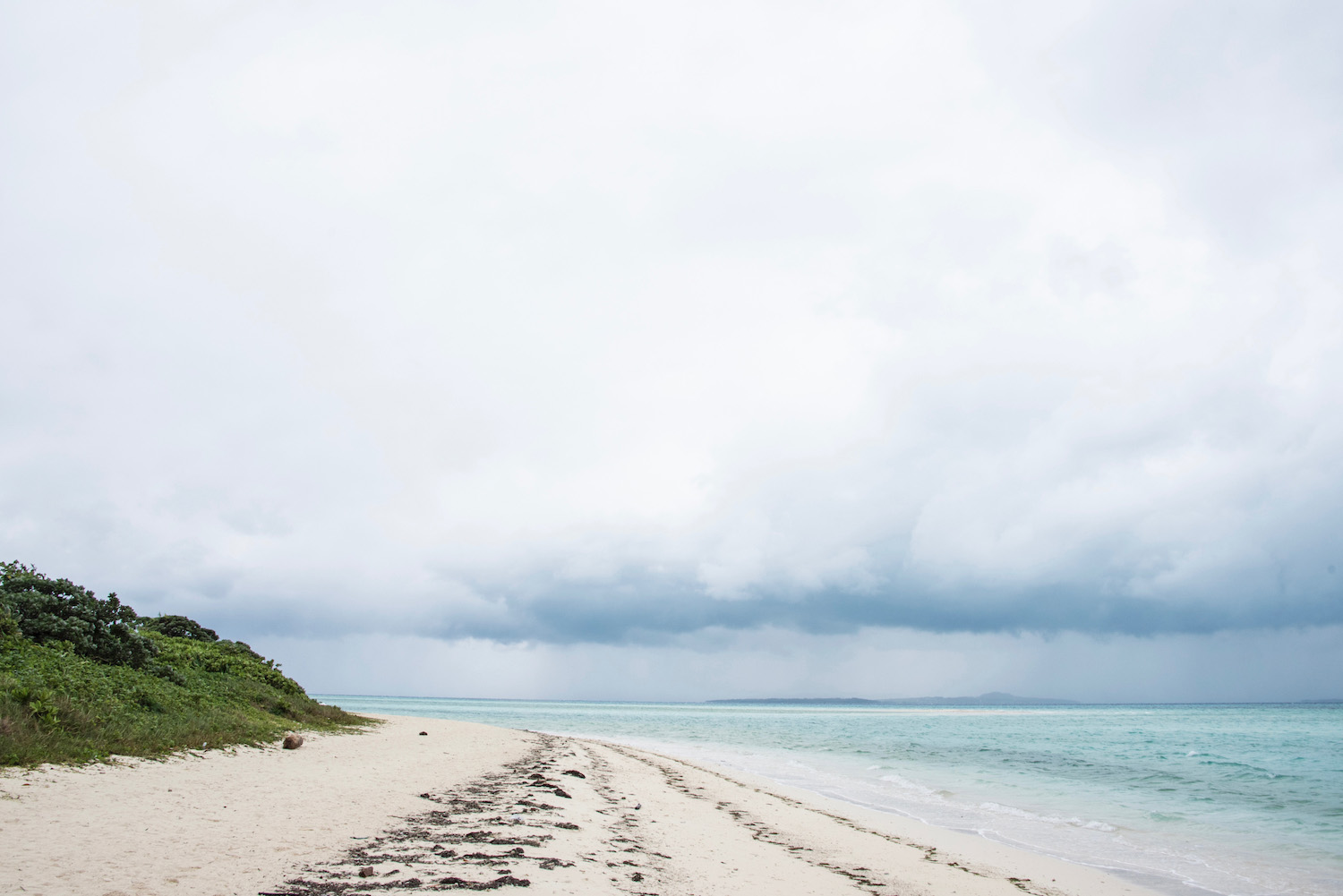 Frozen Taketomi
The Ishigaki beef curry was delicious, but I can't lie: I resented having to hide from the harsh elements before I made my way over to (far inferior) Sukuji Beach, whose wind seemed even less forgiving. In spite of all this I tried to remain hopeful as I laid down to sleep, and even after I woke to see that the sky was still 100% grey. As I boarded my Ishigaki Okinawa ferry to Taketomi island, the air felt slightly warmer and the wind seemed to have died down.
Unfortunately for me, the Ishigaki weather once again deteriorated the moment I set foot on Taketomi. Bucolic landscapes and water buffalo are usually the most noteworthy features here, but I spent most of my time once again evading frostbite. I'm not stupid—I knew coming to Okinawa in February to see cherry blossoms would have the trade-off of colder-than-usual weather—but nothing I saw or read could've prepared me for conditions more befitting of northern Scotland than southern Japan.
How to Get to Ishigaki
Several flights per day operate between Okinawa (OKA) and Ishigaki island airport (ISG), around one hour in duration and usually priced at about ¥12,000 per-person round-trip. (TIP: For an extra ¥1,000 each way, you can upgrade to Japan Airlines' "Class J," which offers priority boarding and the equivalent of a US first class seat.) Once on Ishigaki, public buses are best way to get around, although a taxi (if you have the money) or rental car (if you can navigate the bureaucracy) is certainly more convenient. Frequent ferries run from Ishigaki's ferry terminal to outlying islands, including Taketomi.
The Bottom Line
If you can either avoid bad Okinawa weather or make more peace with it than I did (certainly, this assessment is more sober than anything I read as I was planning my trip), Ishigaki has a lot of paradisiacal elements.
From stunning waters that glow supernaturally blue, even under cloudy skies, to small size and ease of access, visiting Ishigaki is a no-brainer if you have more than a few days in Okinawa and aren't on a total pauper's budget. On the other hand, since Ishigaki is often rainy and miserable even when temperatures are hot, you shouldn't expect paradise—just be happy if you happen to find it.
Hope you enjoyed this Ishigaki Travel Guide. Let us know if we've missed anything. And, be sure to visit our Japan page for more great articles.