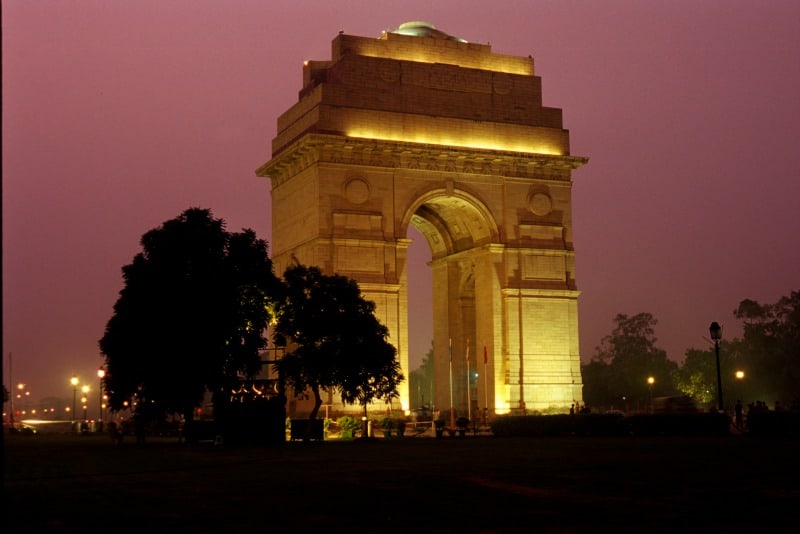 Most visitors to India land either in Delhi or Mumbai (Bombay). And it is from these cities that they glean their first impressions; and in these cities that they learn the ropes of travel in India. I was lucky, from my very first day in India, I stayed with an Indian family in South Delhi. True Delhi-wallahs, they helped me see the beauty and essential charm of the city and provided the keys to discover hidden treasures that most tourists miss. I grew to love the city and I hope you will give it a chance, too.
Like Rome, Delhi is an eternal city. Not only is it the capital of modern India, it has been the capital of at least seven previous civilizations, and each have left behind a trail of monuments. It's also a very green city, criss-crossed by wide, leafy boulevards; and it's the country's cultural heart and political centre. Plus, Delhi is known as a gastronome's pleasure garden and a shopper's paradise. In other words, there's lots to see and do in Delhi, and many reasons to love the city.
But most foreign tourists do not do Delhi well. And it's not their fault. Delhi is not easy to get to know, or navigate. Delhi is a vast, surging metropolis, and this is by no means a definitive guide, but my top tips should at least get you started on the right foot.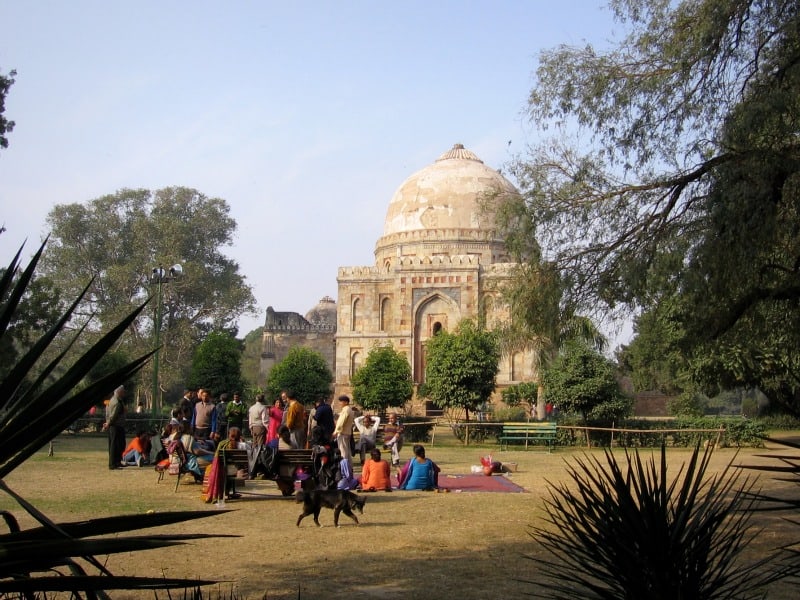 Delhi 1: Location is everything
Low-built Delhi sprawls, and encompasses many fascinating areas from Raj-era Connaught Place, the commercial centre, to the crammed markets of Old Delhi; and from funky enclave Hauz Khas to the elegant bungalows of New Delhi. There are many places to stay, and many neighbourhoods to explore, but somehow most tourists end up in Pahar Ganj (the seedy traveller's ghetto near the New Delhi Train Station), Karol Bagh or Connaught place (known locally as CP).
My top Delhi tip is to stay away from the hustle and bustle. Stay instead in the leafy, upscale neighbourhoods of central New Delhi, South Delhi, or Mehrauli, in a home stay, guest house or small boutique hotel. There are lots to choose from and more coming up every day.
Delhi 2: Getting around
The spanking-new metro makes it easy to get around the sprawling city in air-conditioned comfort, so you no longer have to stay in the centre of town. Don't be afraid to use it, especially during the day, even if you're a woman travelling alone. There's a Ladies Car at one end of every train, clearly marked with pink signage so you'll know where to stand. If you're not going far, you can always take an autorickshaw, also known as a tuk-tuk; and there are cabs aplenty, including the iconic white Ambassador taxis. Another smart choice is to hire a car-and-driver for the day, a surprisingly affordable way to see a lot of the city without expending too much energy.
Here are some useful places to research:
SoDelhi
Deepa's guide to Delhi's bazaars
Eat and Dust
Kunzum Travel Cafe
The Delhi-Walla
Little Black Book Delhi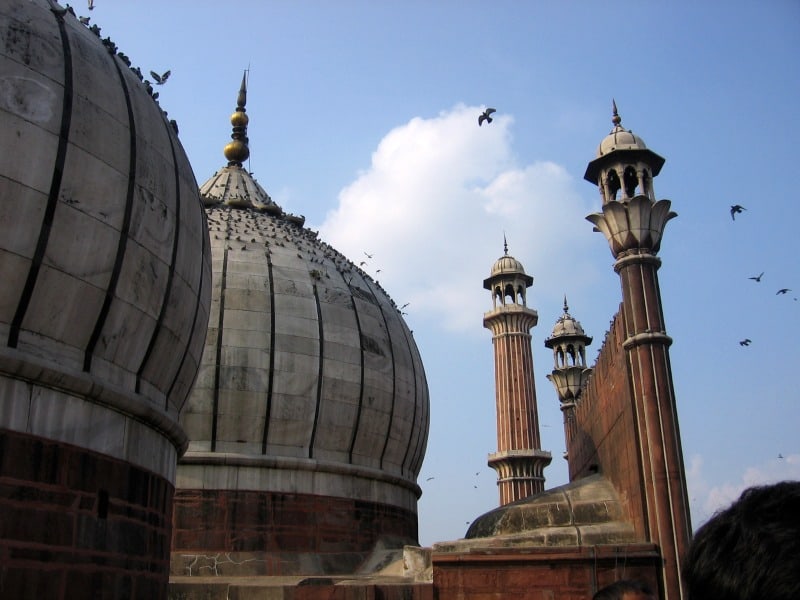 Delhi 3: The Seven Cities Tour
Exploring Delhi is like the Dance of the Seven Veils. The city is built up of layers and layers of history, and it can take an expert eye to reveal it. Luckily, Delhi is replete with walking tours and below are just a few of the options. I highly recommend a tour for getting to know the city, and also for helping you to acclimatize to the culture shock if Delhi is your first port of call.
Most newcomers need help to learn how to successfully navigate travel in India. This is very hard to do if you just land in Delhi, on your own, and start travelling without any orientation. It can be done — but you will use up a lot of time and energy feeling lost, overwhelmed and frustrated that could be used for better things. Like enjoying yourself. So give yourself a break and take a tour or two.
Delhi By Cycle

Salaam Balak Trust street walk

Urban Tours: Delhi

Indomania cultural tours

 

Delhi Food Tours
Delhi By Foot
Delhi Shopping Tour
Delhi 4: Divide and conquer
Delhi is way too big to tackle all at once. Each day, pick an area, such as Old, New or South Delhi, and go exploring. Delhi needs at least three full days, just to get a sense of the city. There is no end to the historical sites, markets, restaurants, parks and lively street scenes you will find. Here are a few of my favourites — this is my must-see list for Delhi.
Old Delhi
Red Fort

Markets of Chandni Chowk

Jama Masjid

Raj Ghat
New Delhi
India Gate

Humayun's Tomb

Connaught Place

Janpath market

Imperial Hotel

Khan Market

Gandhi Samadhi
South Delhi
Hauz Khas village

Lotus Temple

Qutab Minar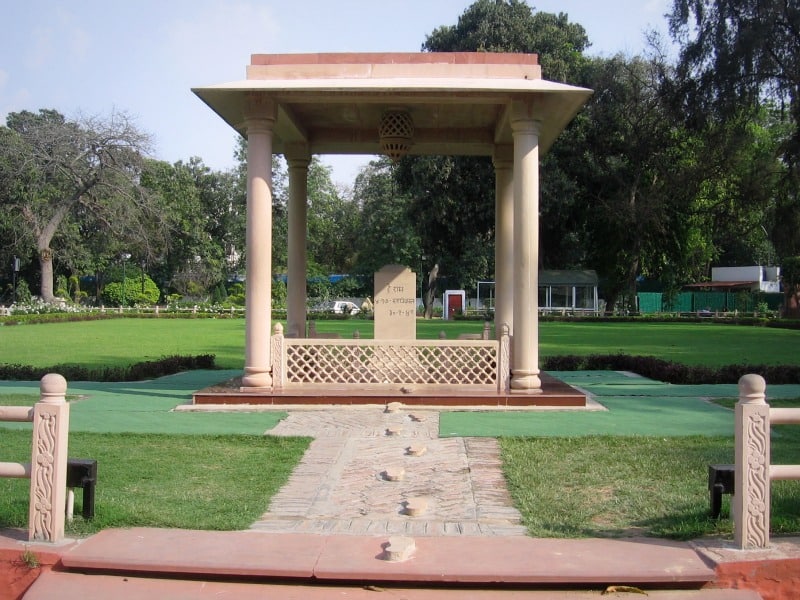 Delhi 5: Don't sweat the small stuff
Many tourists worry about getting ripped off in India — and it does happen. You will buy something and see it for half the price two stalls away. But most of the time you are being conned or scammed in India, it is over 10, 50, or 100 rupees — and the difference amounts to no more than 25 cents, $1 or $5. There's even a name for it: "foreigner tax." To a middle-class westerner, this is not a lot of money. To a working class person in India, it is significant. If you find yourself in the middle of a heated argument over a few rupees, ask yourself if it's worth it … or if it's just better to relax, pay the "foreigner tax" and think about how it might go towards much-needed school books or health care.
Delhi 6: Safety concerns
I have written several blog posts about safety in India, but here are a couple of specific issues.
Money: You can never be entirely safe from pick-pockets in any country, but there are some precautions you can take. Keep your money and credit cards in a secure pouch or money-belt, which you can hang around your neck and tuck under your shirt. At the same time, keep a small amount of cash in your wallet: if it gets pinched or lost, you won't lose very much.
Health: Delhi-belly is practically unavoidable. But you can reduce your chances of feeling unwell by drinking only bottled water, eating freshly cooked food, avoiding raw foods like salads (which may have been washed in unclean water), foregoing ice cubes and using hand sanitizer.
Delhi 7: Dress the part
For women it is important to cover up shoulders and legs as a sign of respect – especially if you visit a mosque or temple. It is not advisable to wear very short skirts or tight-fitting clothes. Wearing loose, cotton Indian-style clothing is a good idea because these outfits keep you cool, are suitably modest and can help you fit in better — thereby increasing respect and reducing stares.
This means kurta pajama (loose fitting long shirt and pajama bottoms) for men and salwar kameez (long tunic, pants and scarf) for women. Here are my fave spots for buying Indian clothes in Delhi:
Khadi Gramogyog (which sells clothes made and spun at village level according to Gandhian principles)

FabIndia

Anokhi
Delhi 8: Final words of wisdom
If you want a vacation, go to Belize. If you want to be transformed, go to India. You don't visit India — you experience it. And the best way to experience India is with the right attitude — an attitude of openness, trust, surrender. If you view everything that happens as a learning experience, as something meant to teach you about yourself and about life, you will fare much better than if you try and control your travel experience. Tattoo the words "go with the flow" on your brain and your arm if you have to!