I had been training for the All Japan Brazilian Jiu-Jitsu Masters Tournament on March 1st which was going to be my 1st tournament. I had completed all of my training and was resting for a few days prior to the tournament. I was training up to 14 times a day between my classes and supplemental workouts at the gym. I was going to be competing in the Master 4 82.3 KG and Master 4 Open Classes.
A few days before they ended up canceling the tournament due to the spread of COVID-19. A few weeks later Japan declared a state of emergency and my gym closed for a few months. I'm holding off on going back to training until there is a vaccine for COVID-19. I have asthma and Brazilian Jiu-Jitsu is the direct opposite of Social Distancing so it was not worth the risk for me.
I've been working from home since mid-March and I haven't ridden a train or subway since then either. For the most part, I've been living on Zoom 8-10 hours a day.  I had been traveling around 200,000 miles a year, typically several flights a month so it's been quite a change to be home all the time. It's great to be able to spend more time with my family. I find myself super productive during the day and appreciate the extra time for my hobbies and my family.
It's been a huge change from training in Jiu-Jitsu all the time to doing nothing each day.   Like most things I do, this hobby quickly escalates as you'll see.
Today's Configuration: iPhone 11 Pro
I started off by exploring the neighborhoods around me. I found this beautiful Lotus blooming just a few blocks from my house at a temple…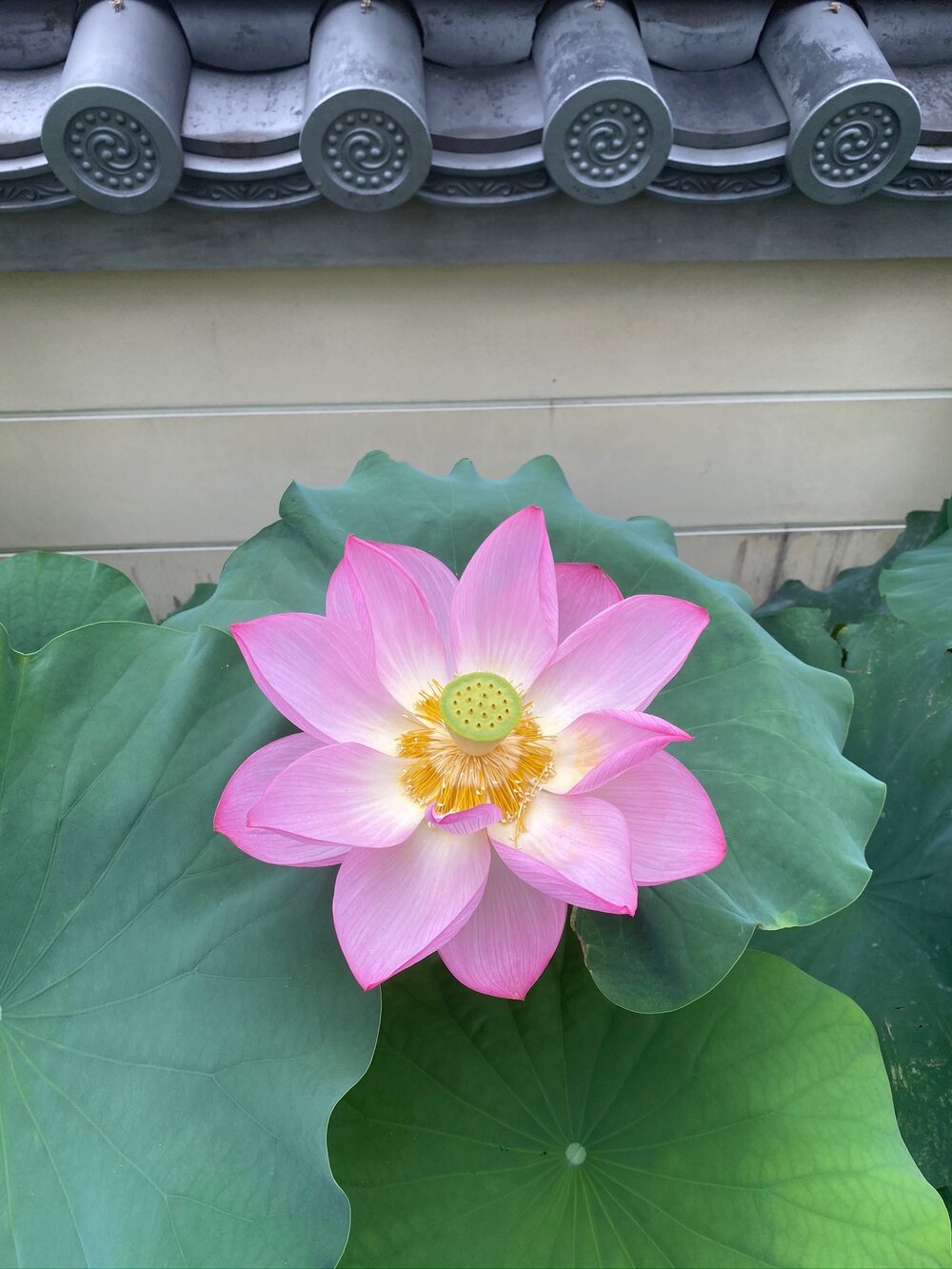 Just 4 short kilometers from my house is Tamagawa Bike Path. You can go for something like 80 kilometers. Beautiful scenery in every direction. Lots of flowers growing along the river. Nice little temples are hidden away. One day I even went through a second where what seemed like 100 black butterflies were born. They were flying everywhere and a few that were waiting for their wings to dry after being born were kind enough to pose for a photograph.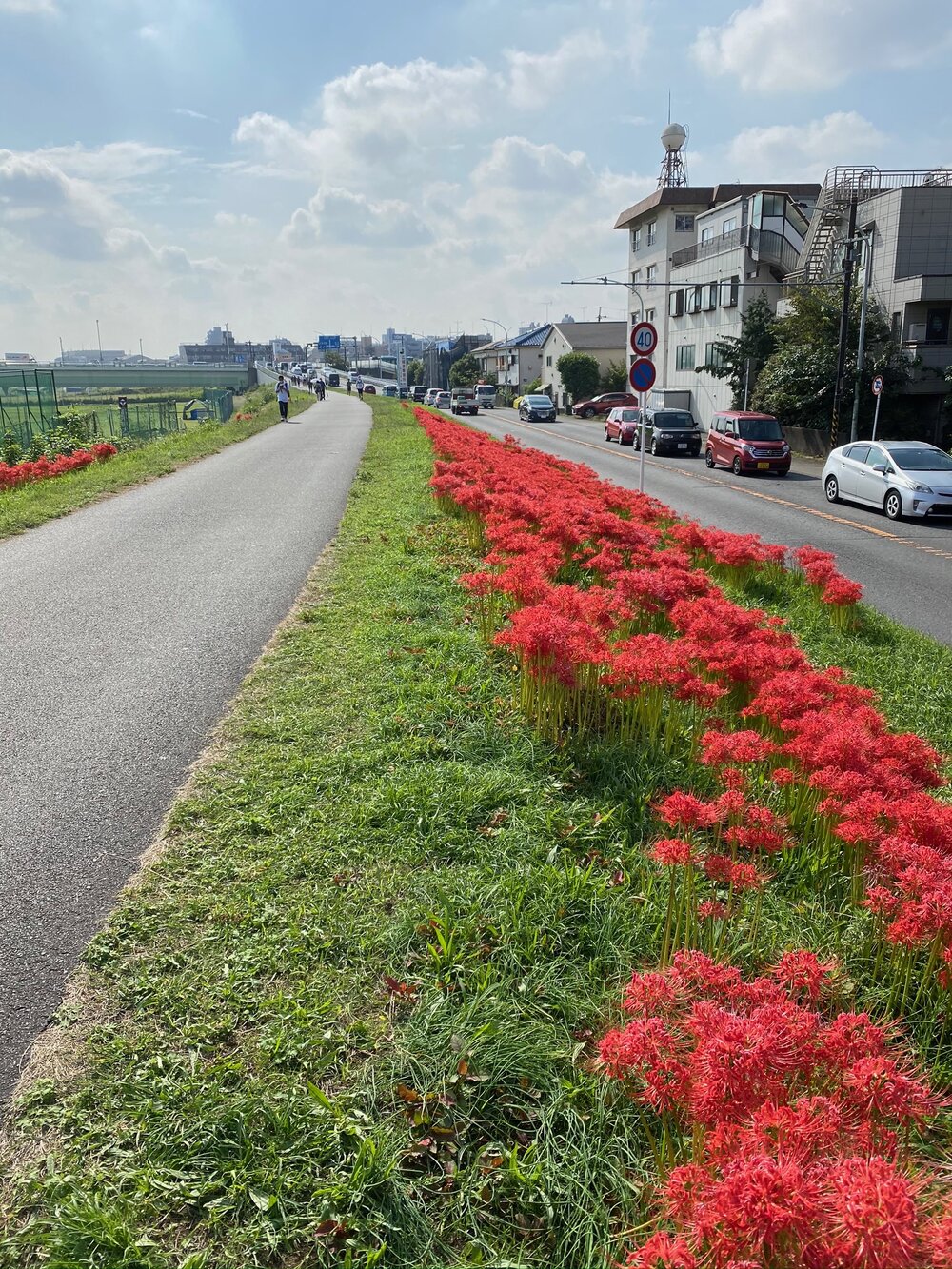 One of my first long rides I made it to Haneda Airport. Only the second time I've been to the airport this year. Did you know there were these huge Torii Gates there?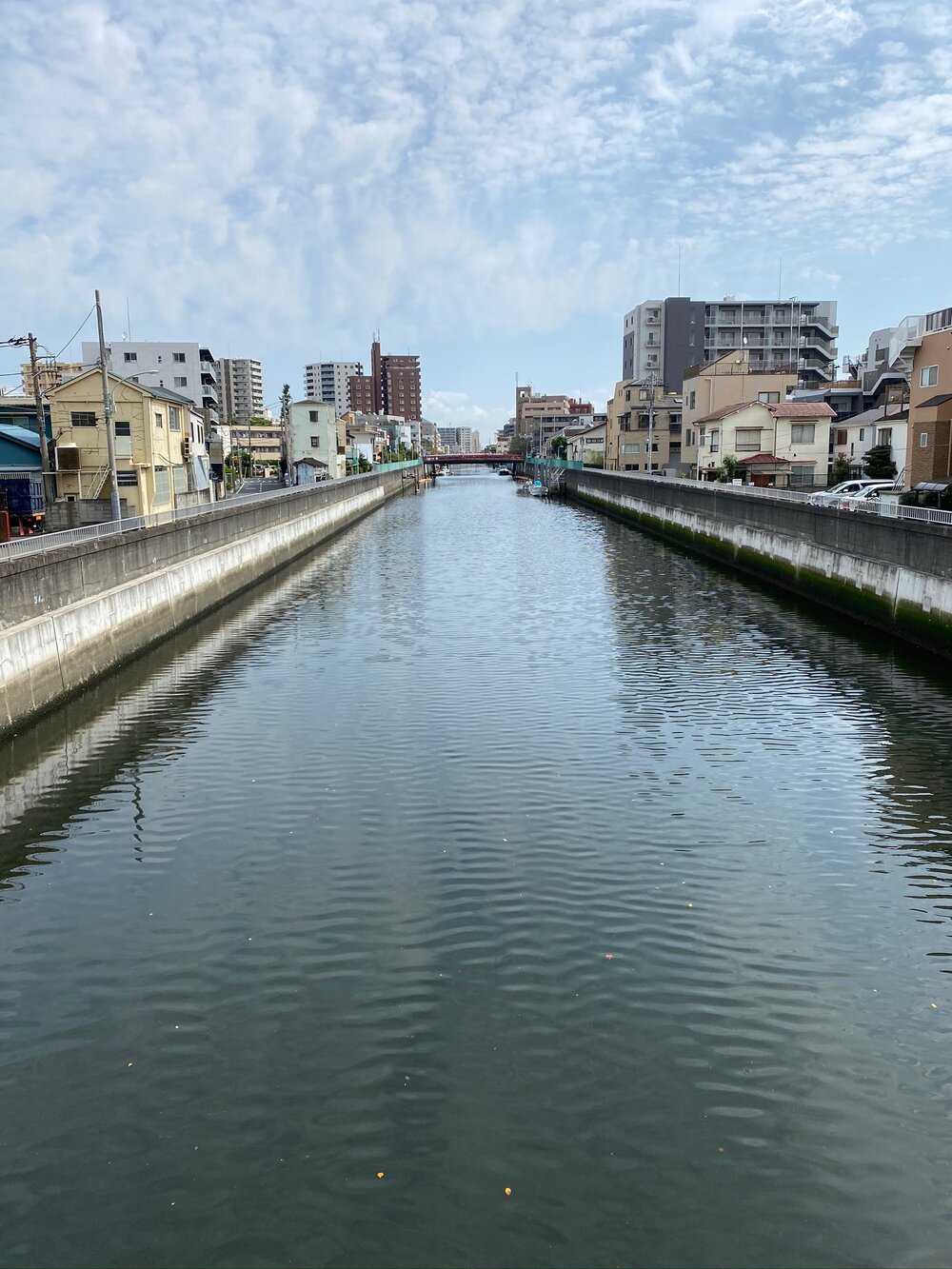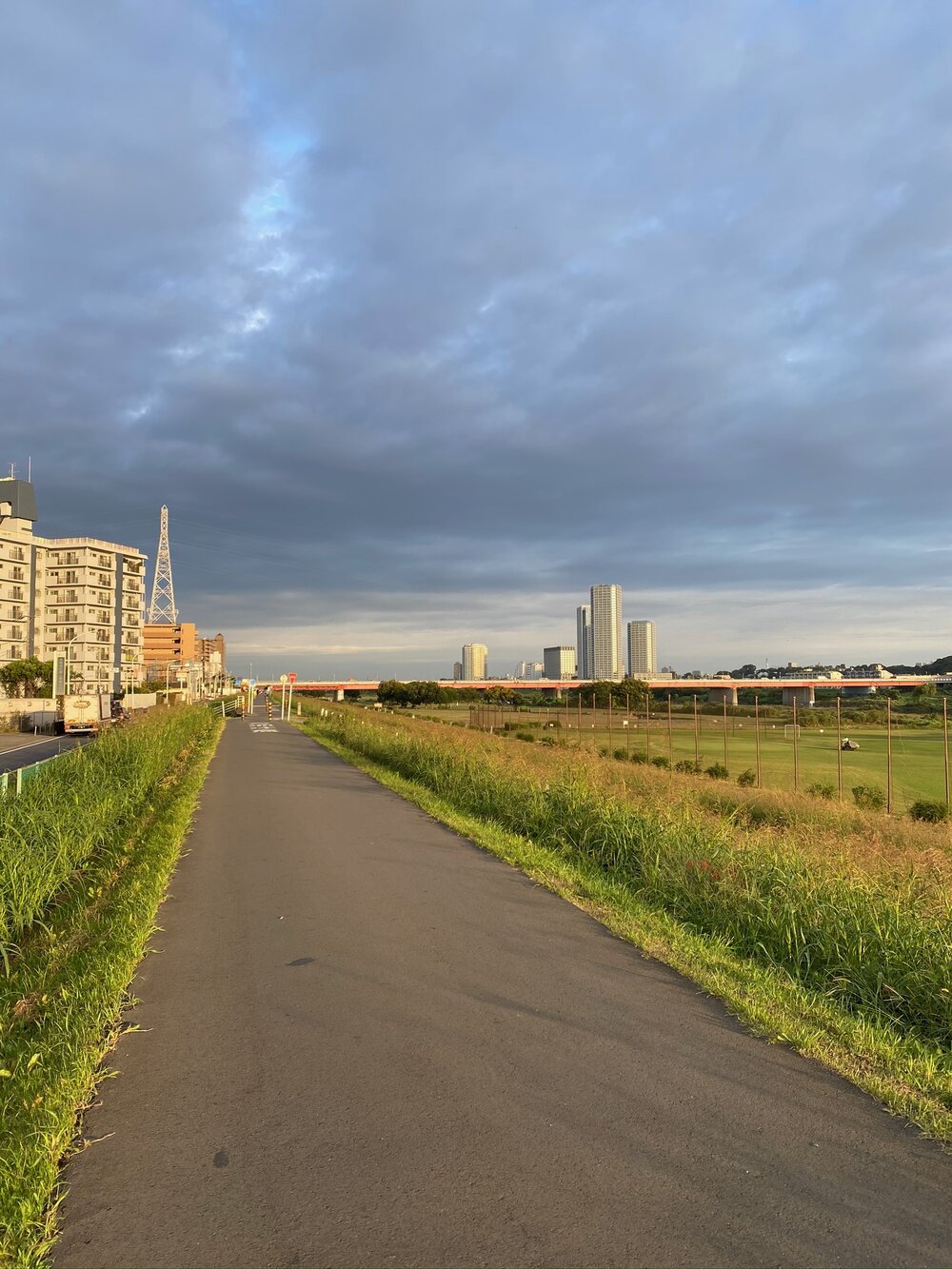 One day I saw this little guy in the middle of the bike path swatting at every bike that was passing him. He had little understanding that he was likely to get crushed. I stopped and helped moved him to the side.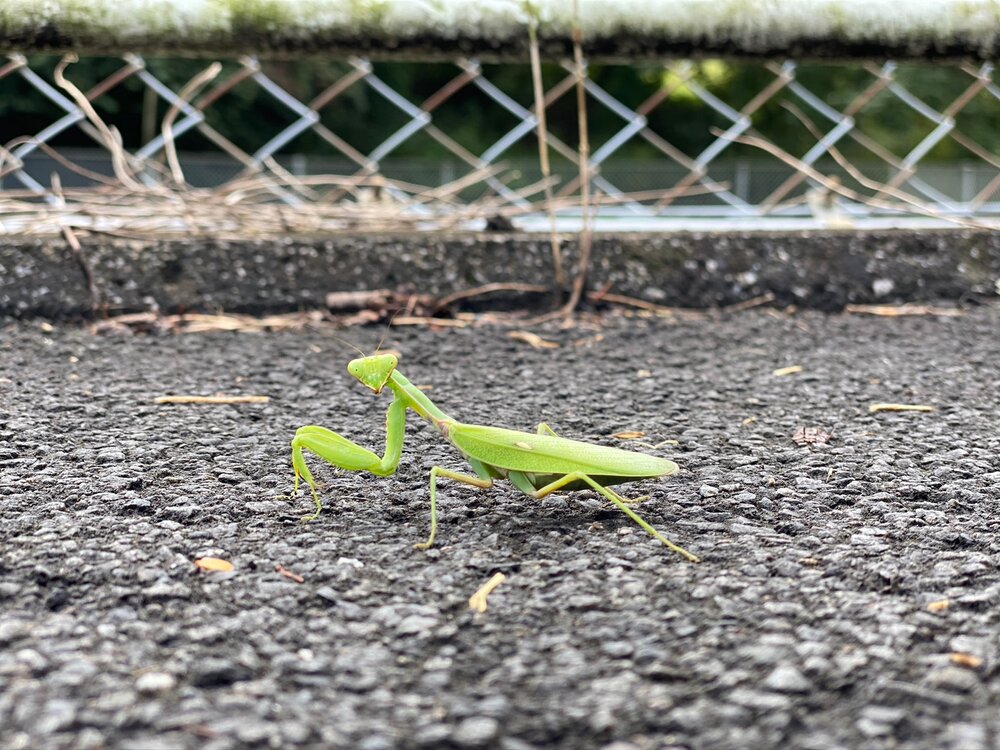 As this hobby began to escalate I decided I needed to start buying some proper cycling gear. I also started to consider a proper street bike after my rides became longer and longer. My good friend Aruna has been giving me so much great information on what I need, what type of bike would suit me, and endless questions I came up with. Aruna is a very interesting guy, he is the CEO of Japan Cloud a SaaS value add VC. We met through a mutual friend.
I've also gotten great advice from my friend Sean, an OG reader of ShootTokyo, and from Ben, aka, AussieInJapan. My friend Dave Runacres has also given me awesome tips as he was a professional cyclist earlier in his life.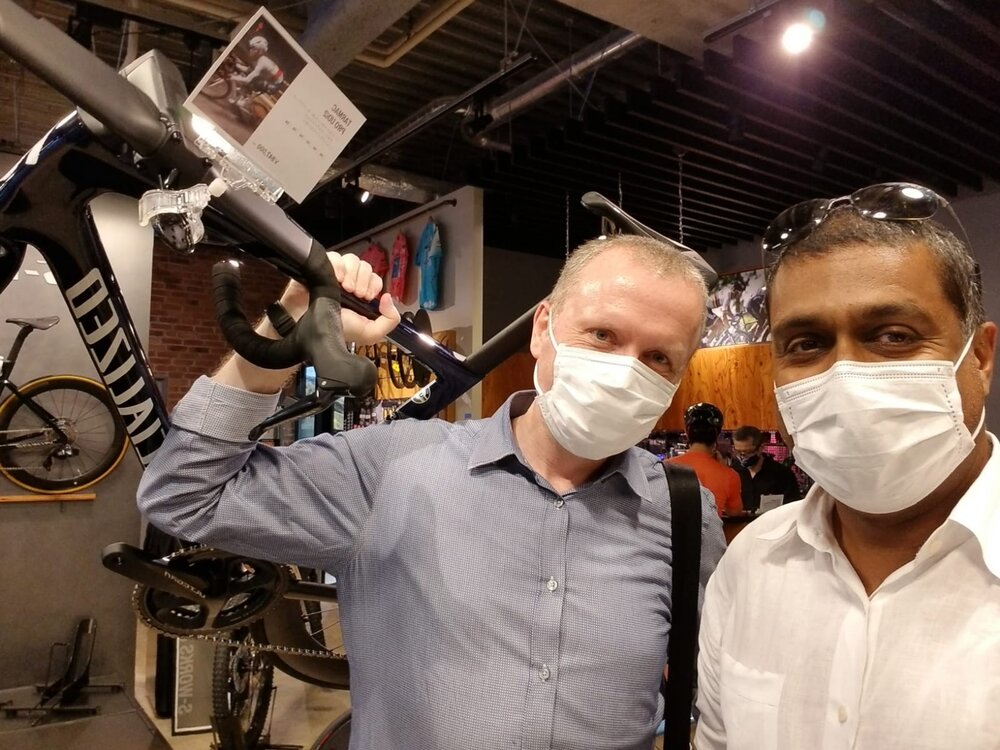 I learned from my good friend Steve that the brand for great cycling clothes is Rapha. As you'll see I quickly learn that many of my friends love the 3Cs; Coffee, Cameras, and Cycling.
You need to have very specific technical clothing for cycling that wicks away sweat, avoid any chaffing, and is layer-able. I can't believe the amount of cycling close I have bought. Base layers, Bib Shorts, Long Bib Shorts, Shirts, Winter Jacket, Wind Jacket, Vest, Arm covers for sun, Arm Warmers, Leg Warmers, Helmet, Sun Glasses, Shoes, and many more items.
Rapha has a Club House in Tokyo that is a store and a cafe but you can also be a Rapha Cycling Club member which entitles you to access to rides, discounts, free coffee at their cafe. I can also borrow bikes from them when I am traveling in other cities that have a Rapha Club House.
If you go to Rapha make to ask for Sho. He is fantastic and has given me such good advice on what to get and why to get certain products.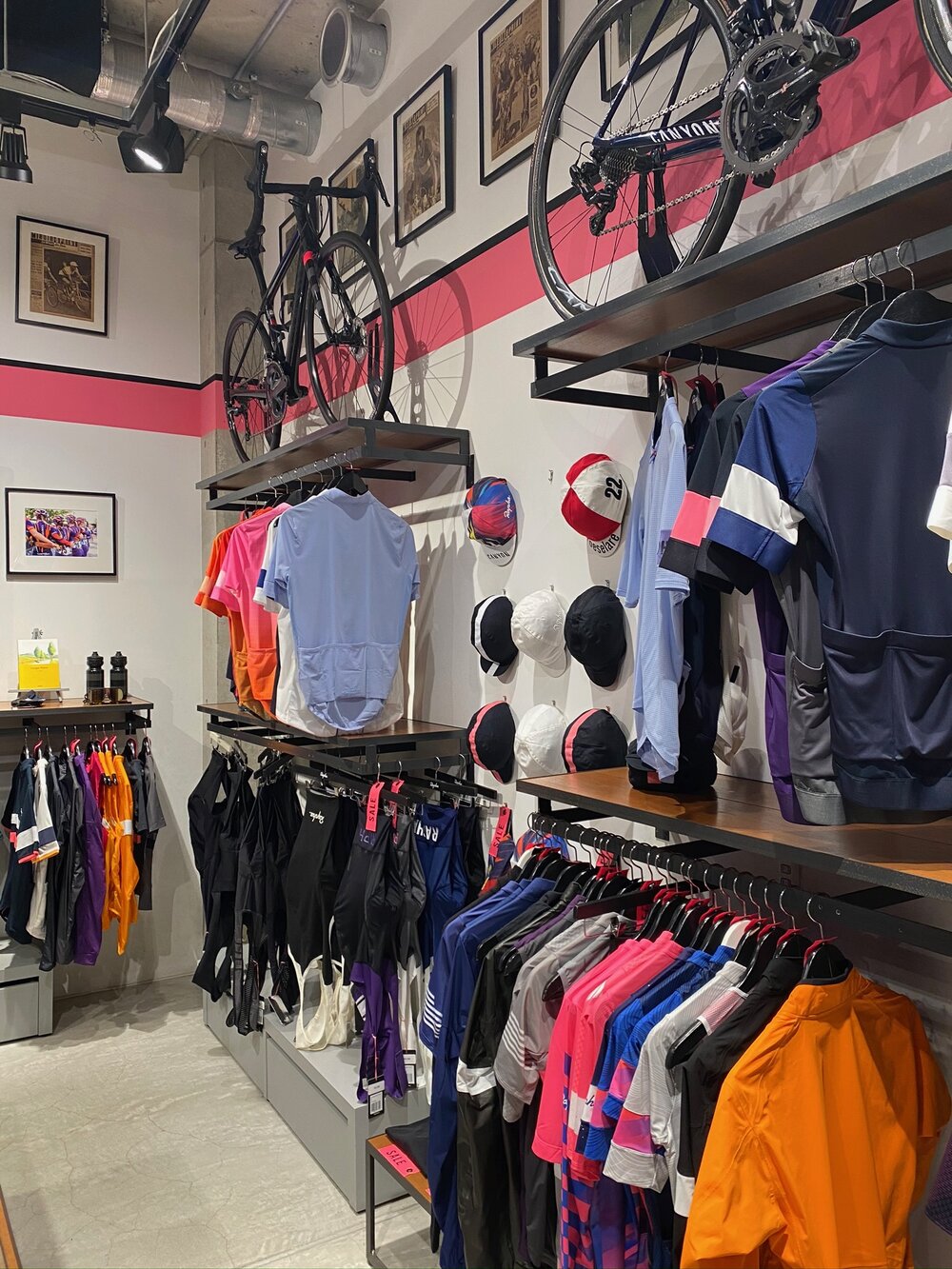 After researching every bike on the market I decided to get a Specialized Tarmac SL7 S-Works. I spoke to the Specialized Store in Shinjuku and they are all sold out of bikes in my size. They thought it would be months until they could get me a bike.
I started calling around to Shops in Tokyo but they were also sold out. I calls shops from Hiroshima to Hokkaido trying to find a bike but no luck. Finally one of the shops I called in Tochigi named Cycle Shop Fun which is about 3 hours out of Tokyo called me back. He said he was able to find one at this friend's shop and buy it and assemble it for me. I jumped at the chance of picking up this bike as it was just releases and there was limited supply in any size.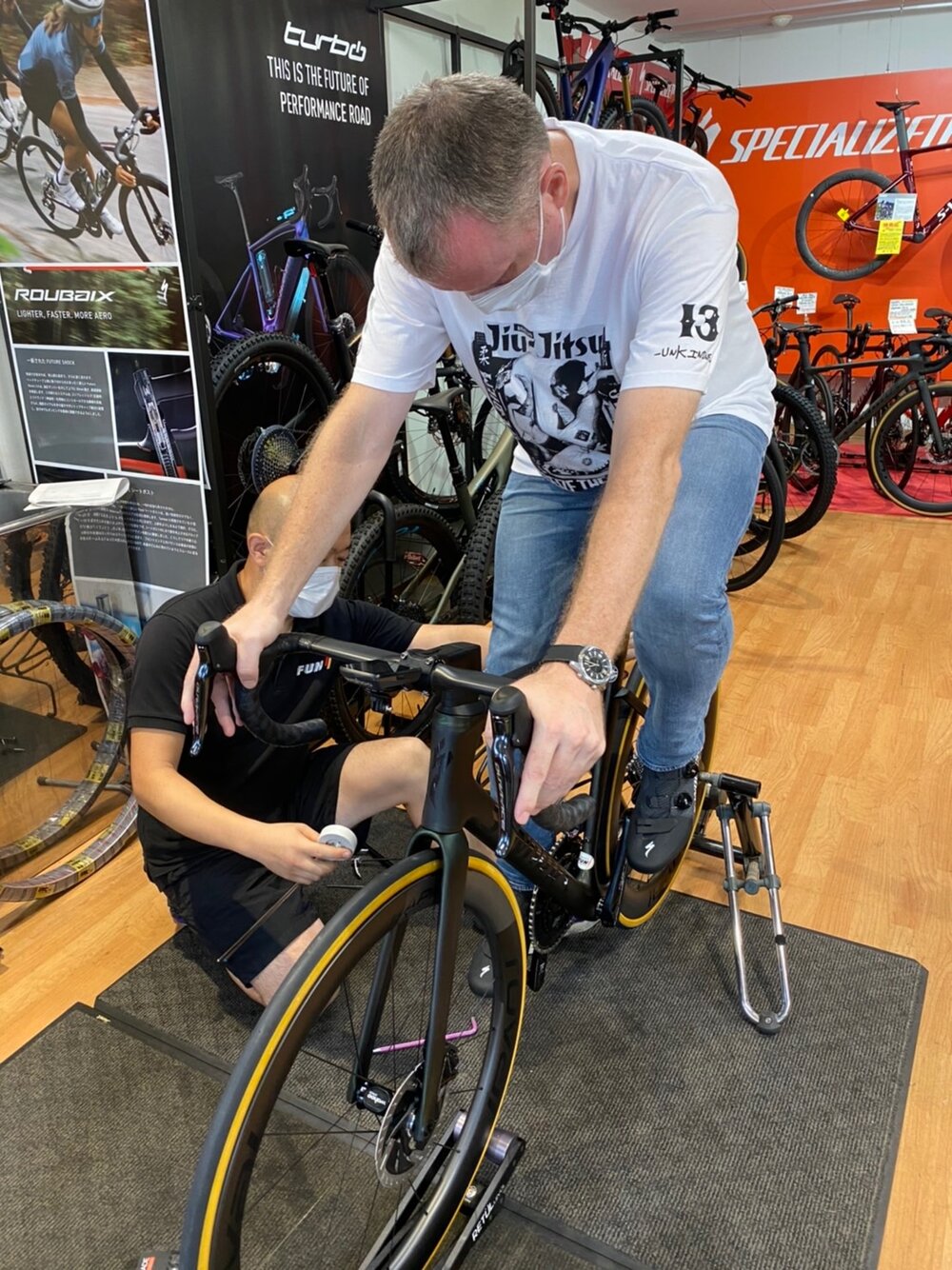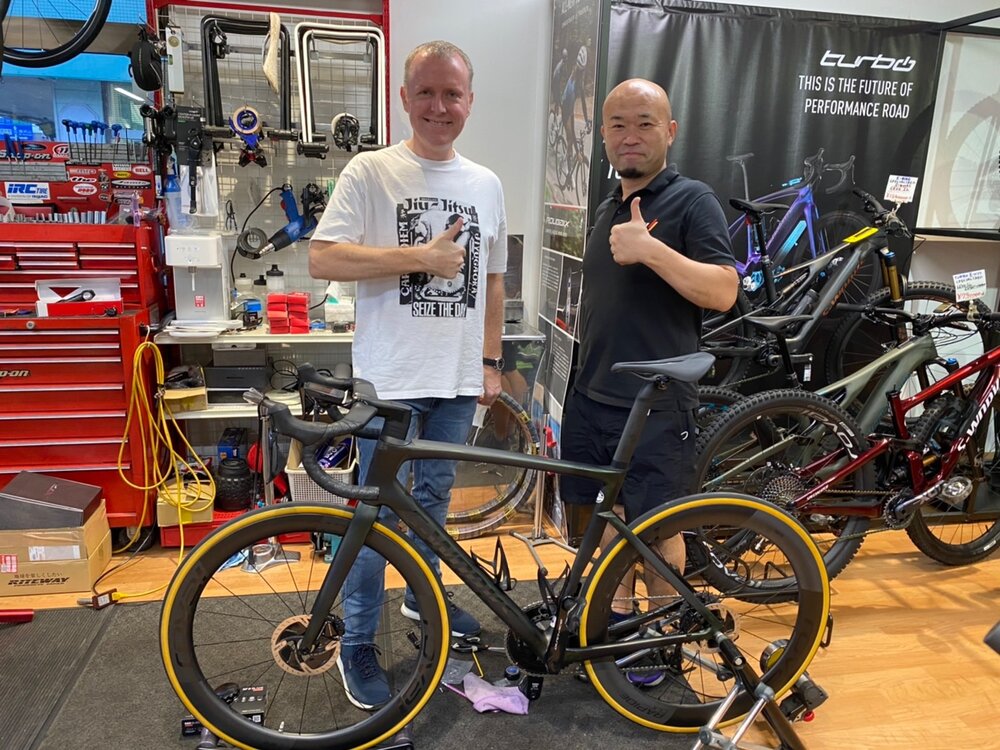 I wasn't thrilled with needing to bringing my bike all the way to Shinjuku whenever I need anything serviced. I was really excited to discover Rx Bike just 4 kilometers or so from my house. They focus on high-performance street bikes. The owner Akihiro Takaoka is an awesome guy. He is an x-equities trader at Golden Sachs who traded in his high flying finance life for running what turns out one of the hottest bike shops in Tokyo. I didn't realize what a legend he is. He is an extremely high ranked competitive cyclist. He recently set the Guinness World Record for the fastest time for riding Japan end to end. 2,600 kilometers (1,650 miles) in 6 days and 13 hours.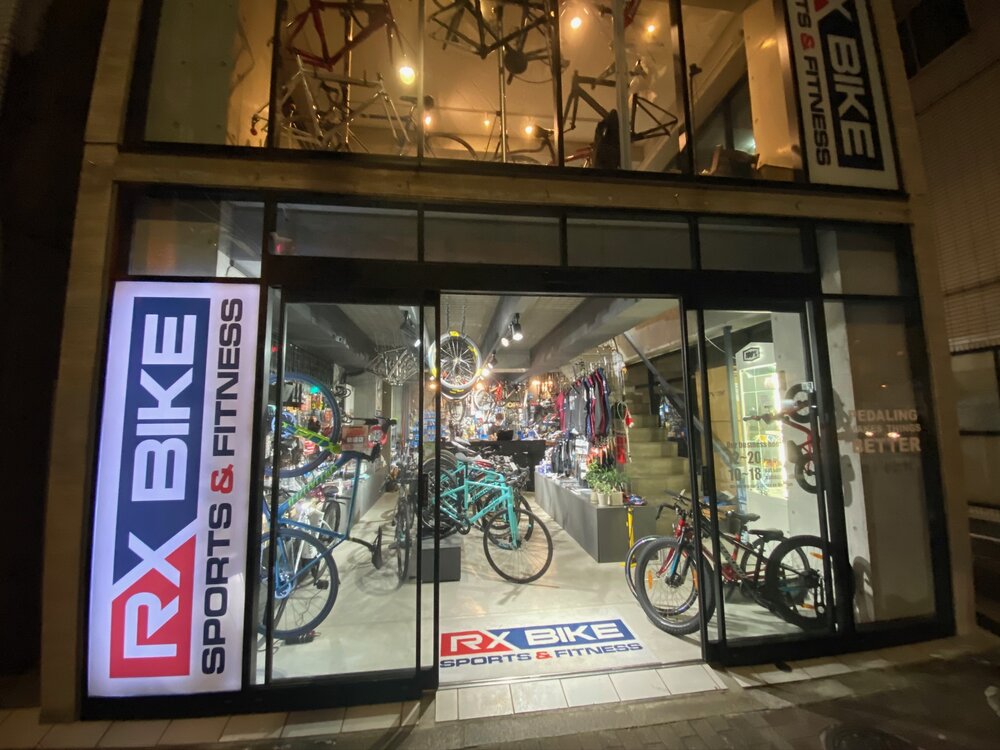 I've now gotten in a routine of waking up at 5AM three days a week and trying to ride 50-75 kilometers before I start work. It's such an amazing way to start the day. I spend 90% of my time down near Tamagawa River pushing further and further way from home. I also have Komazawa Olympic Park about 2 kilometers from my house so I can go there and practice my cadence.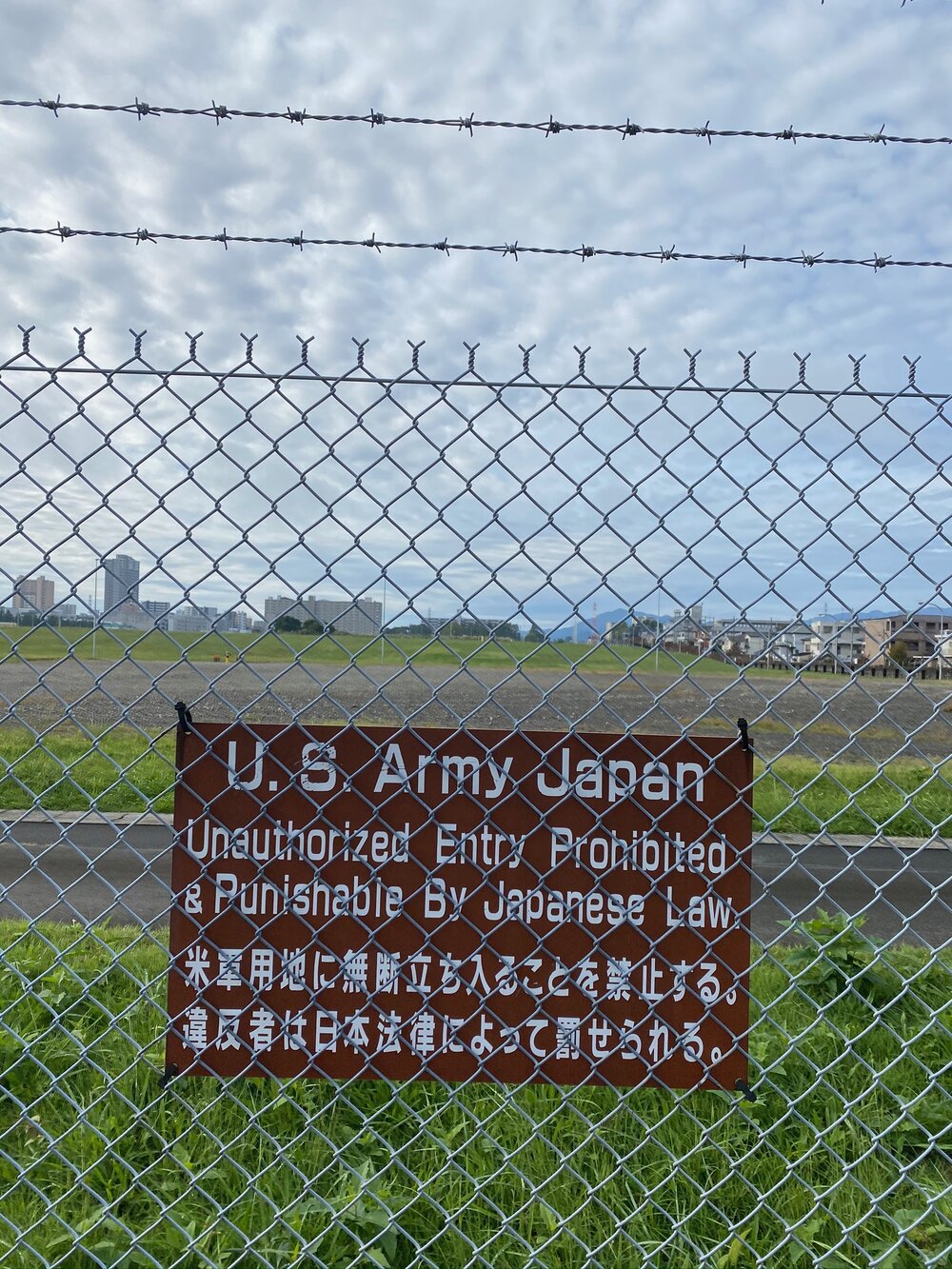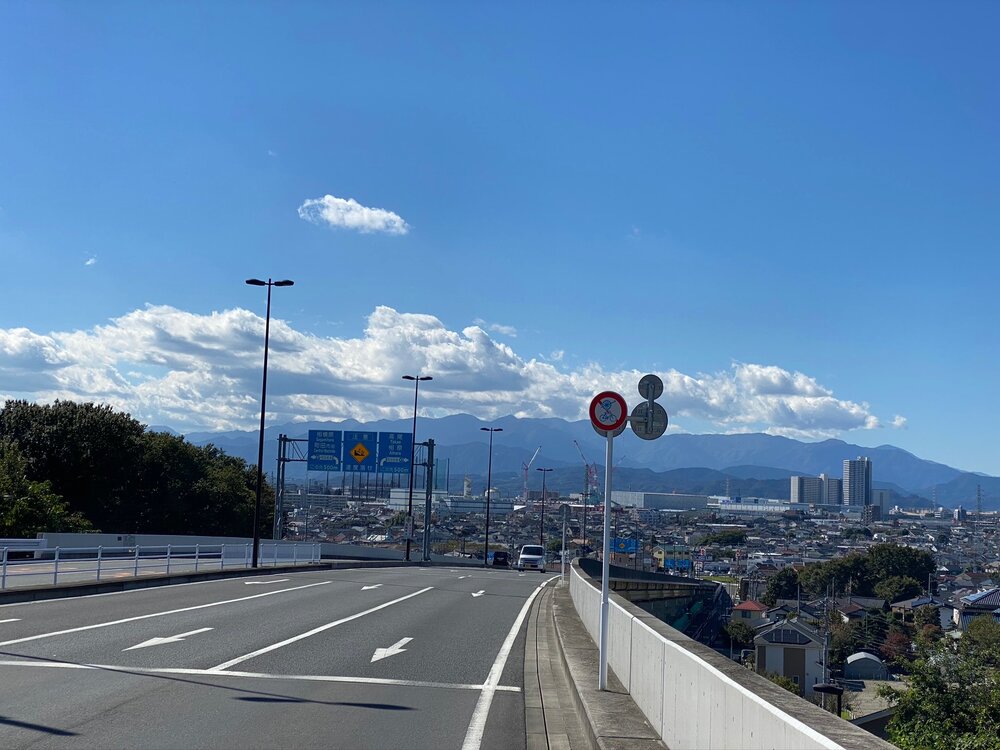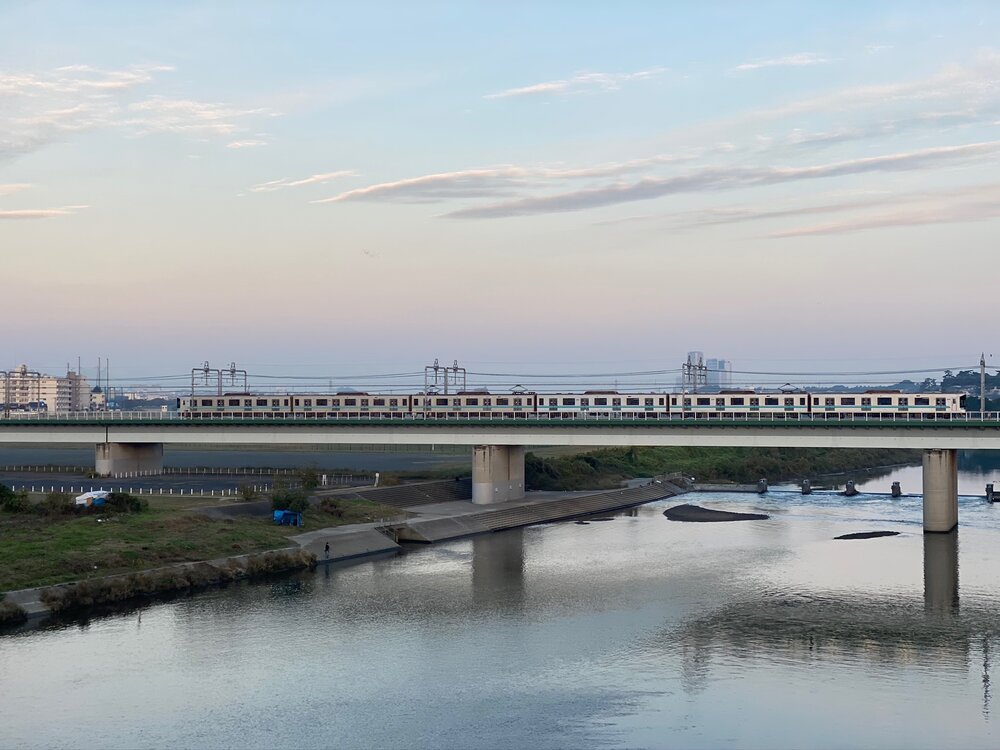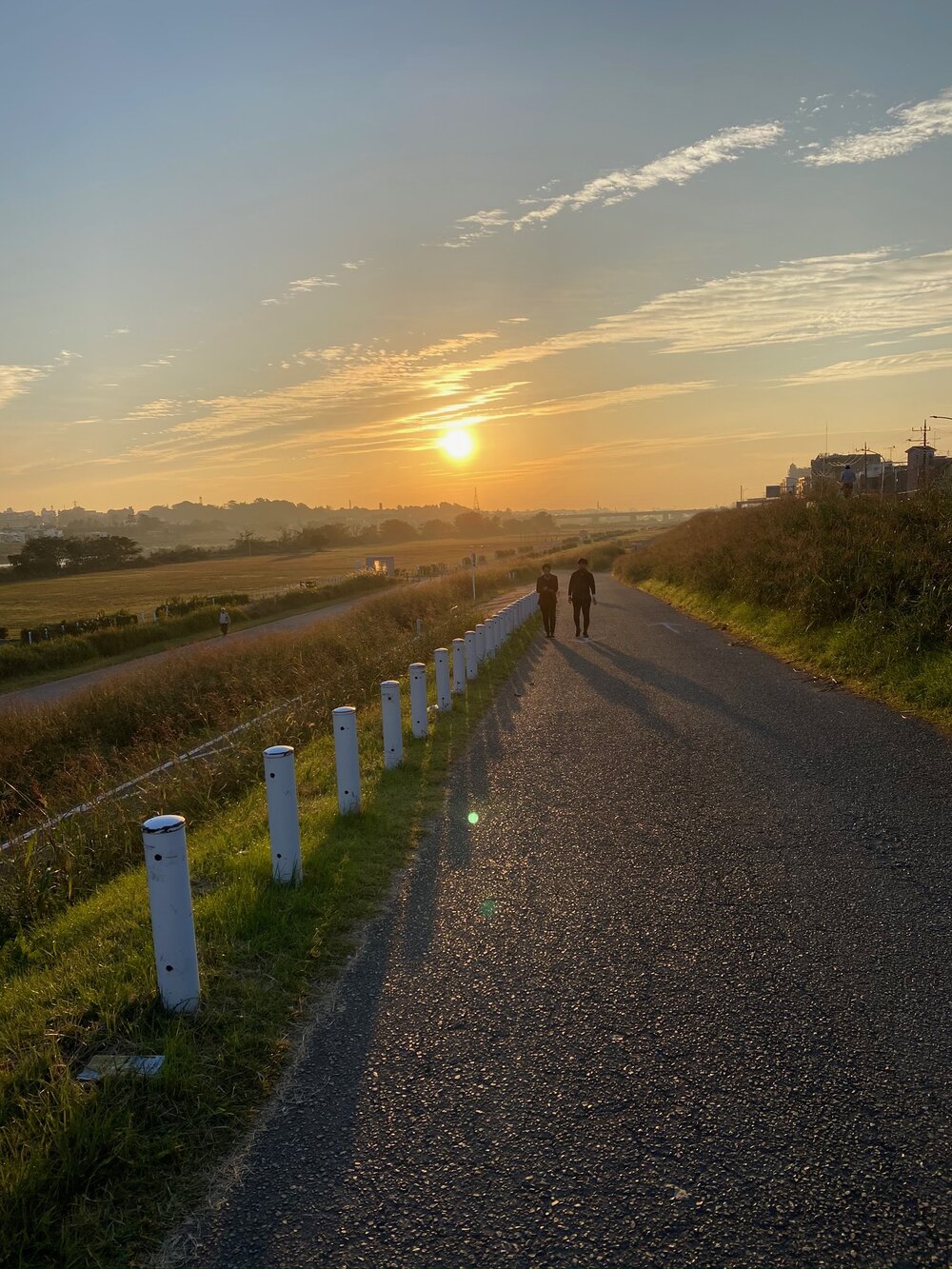 I am not a very mechanical person. Tinkering with things is just not something I'm good at. Cycling is getting me more into it now. The first time I changed a tire took much longer than it should have. It was much harder than I expected but now that I understand it I can change them very easy.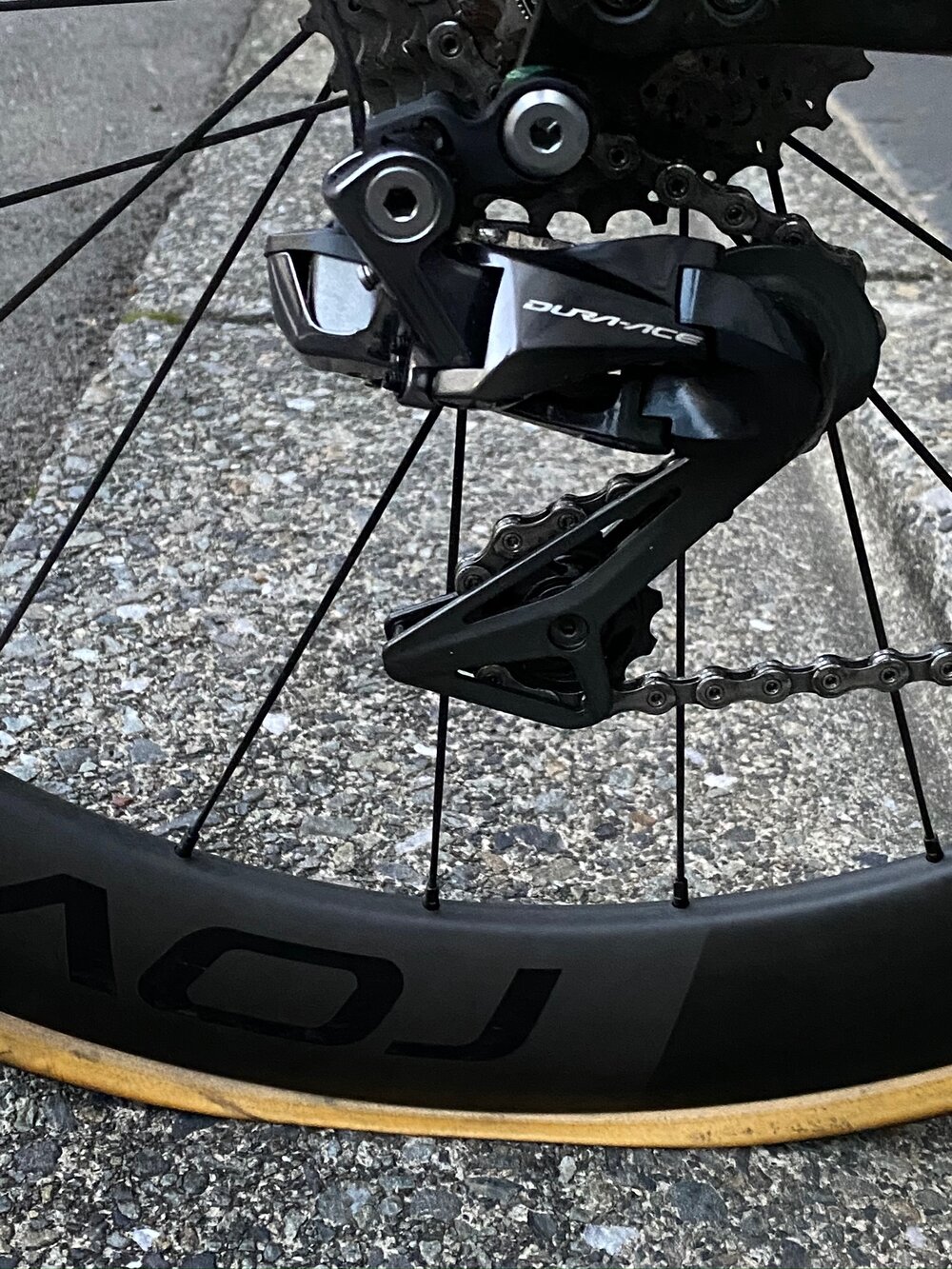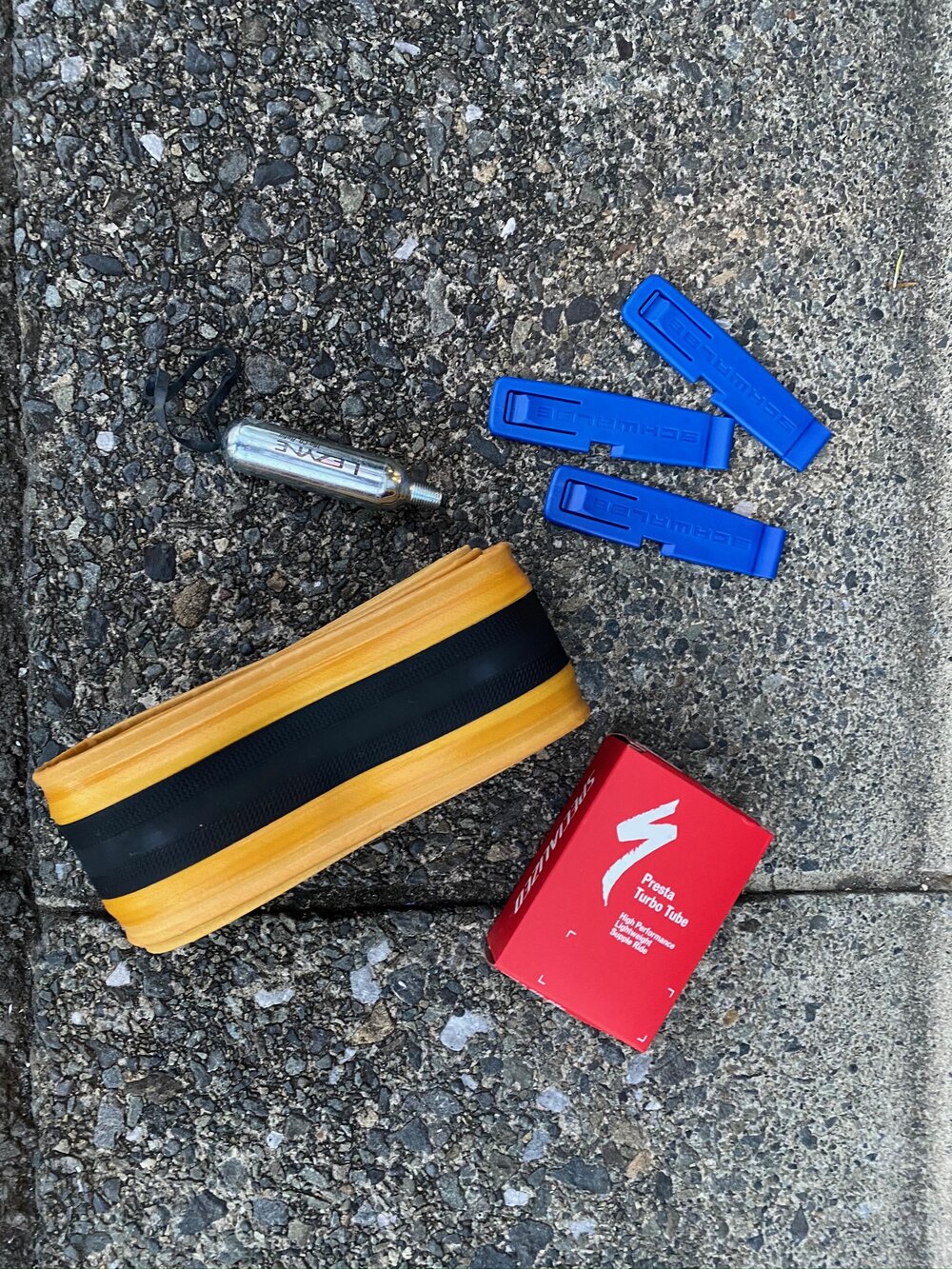 I've also started reading a lot more on cycling. This Work Book Series from Rapha is amazing.
After see glimpses of the mountains off in the distance I decided this morning I was going to reach them today. The screenshots below are from my Strava. Feel free to connect with me if you are into cycling. Today's ride was a killer. I ended up doing 162 kilometers (100 miles). The hills really scared me before I finally completed the ride.
Today was the best day of cycling I have had to date!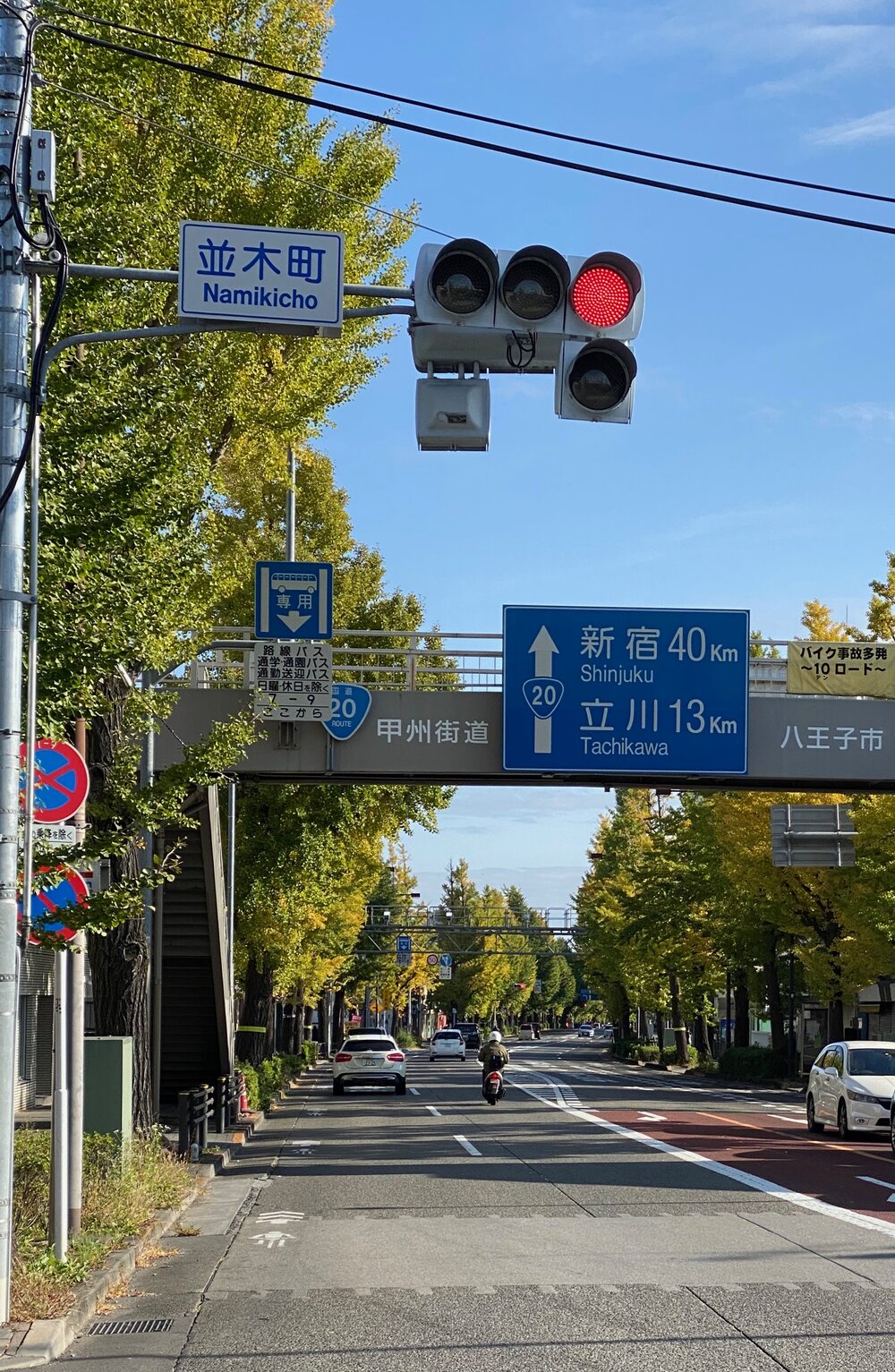 It was a perfect autumn day. Cool crisp air. It's beautiful to see the leaves changing colors.
Fuji-san!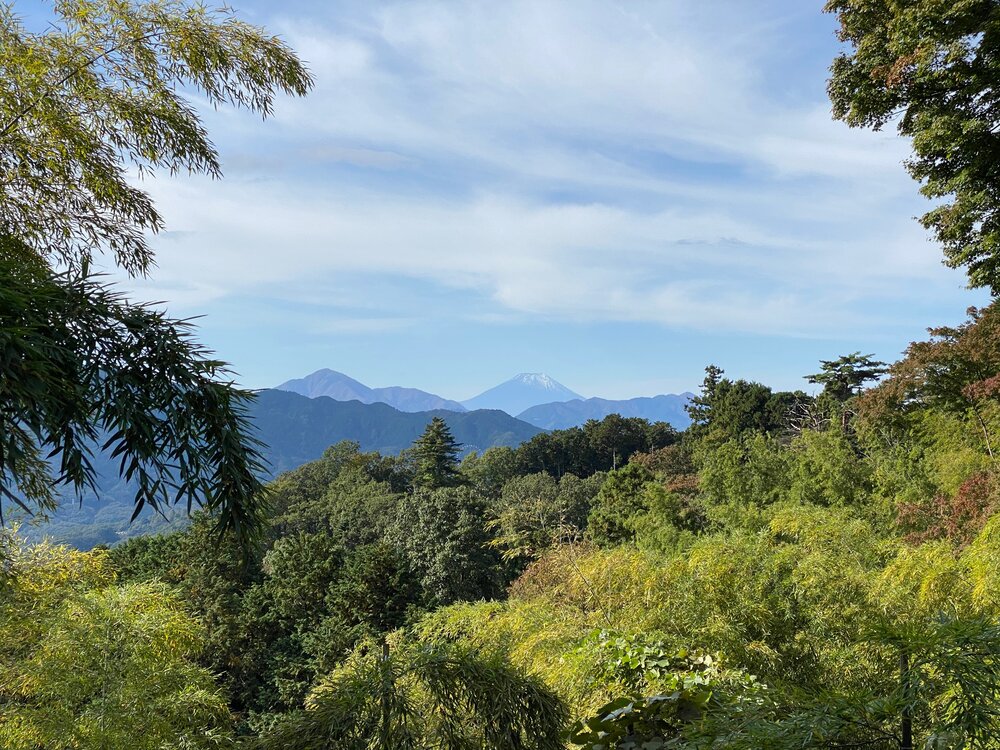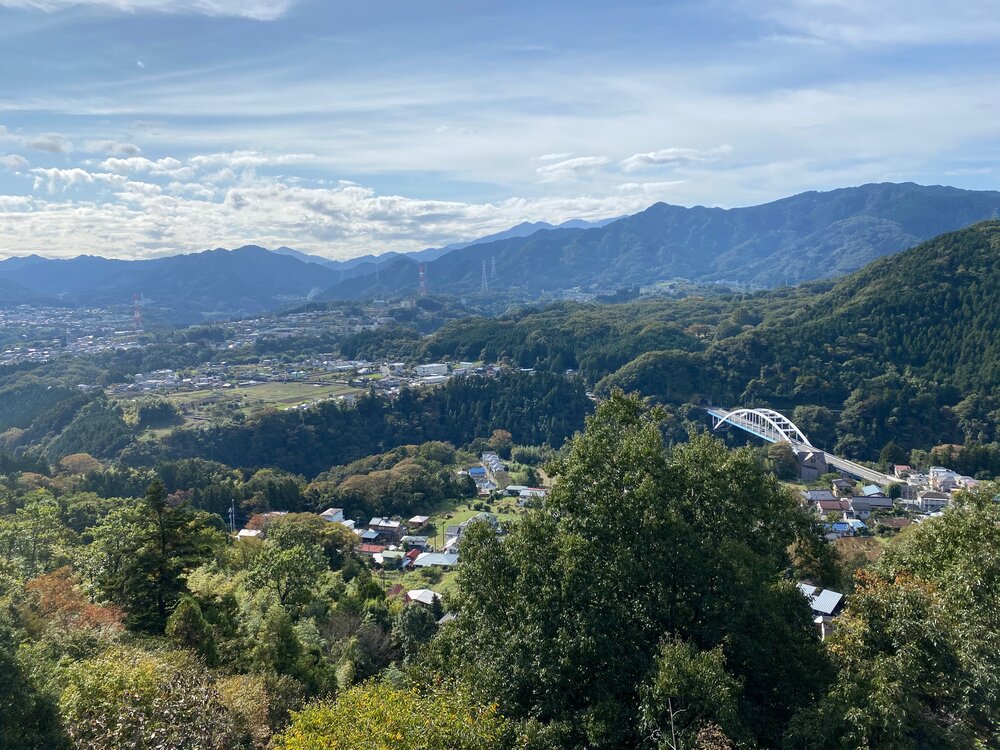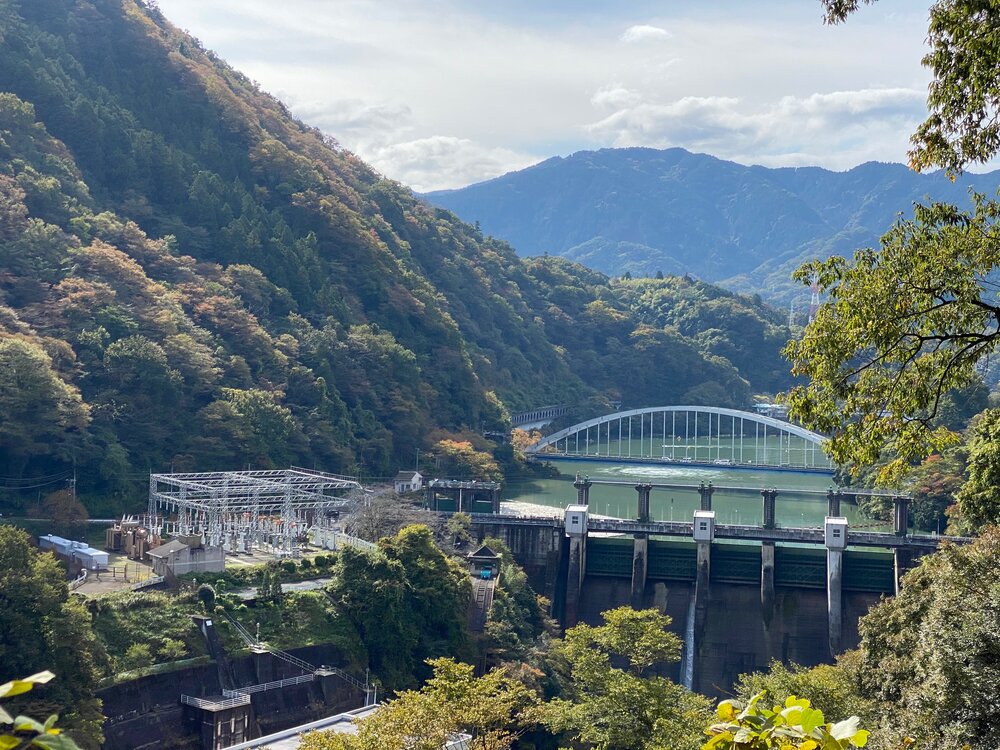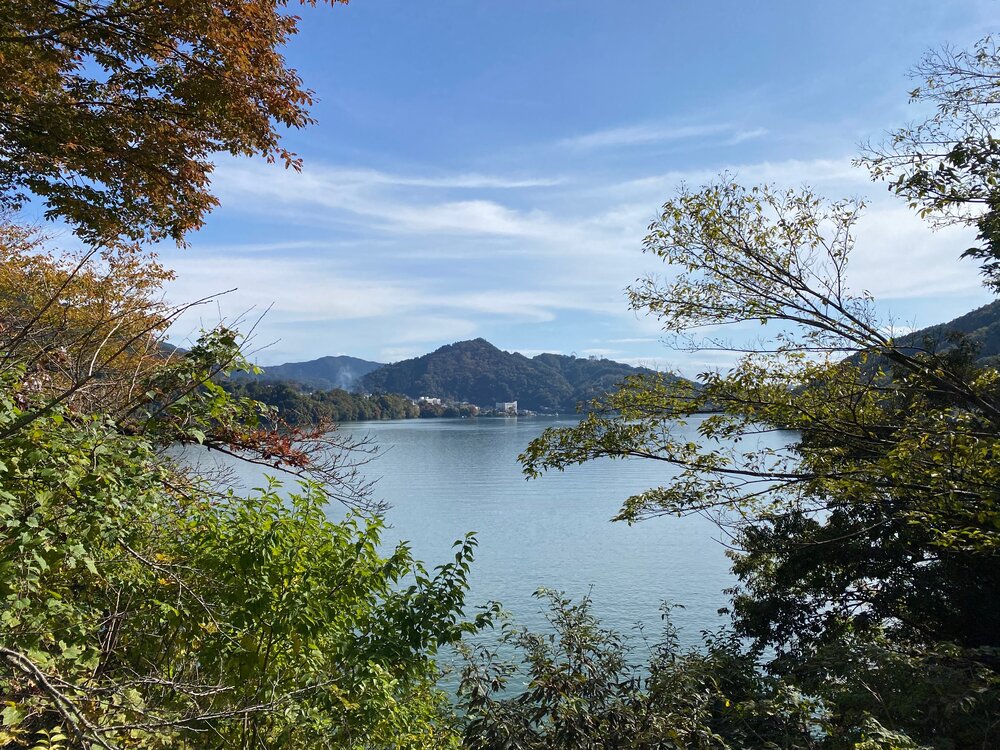 After a painful 13 kilometer climb and 5 kilometer decent I was pretty tired and cold. I was so happy to see this place. I went in for a coffee but was happy to see they had a fire place. I also ordered butter toast. I don't know if it was because I was so hungry but this was the best toast I have had in a long time. They make their own bread right now. It's about 70KM from my house but I want to drive back there and pick up some more bread for home.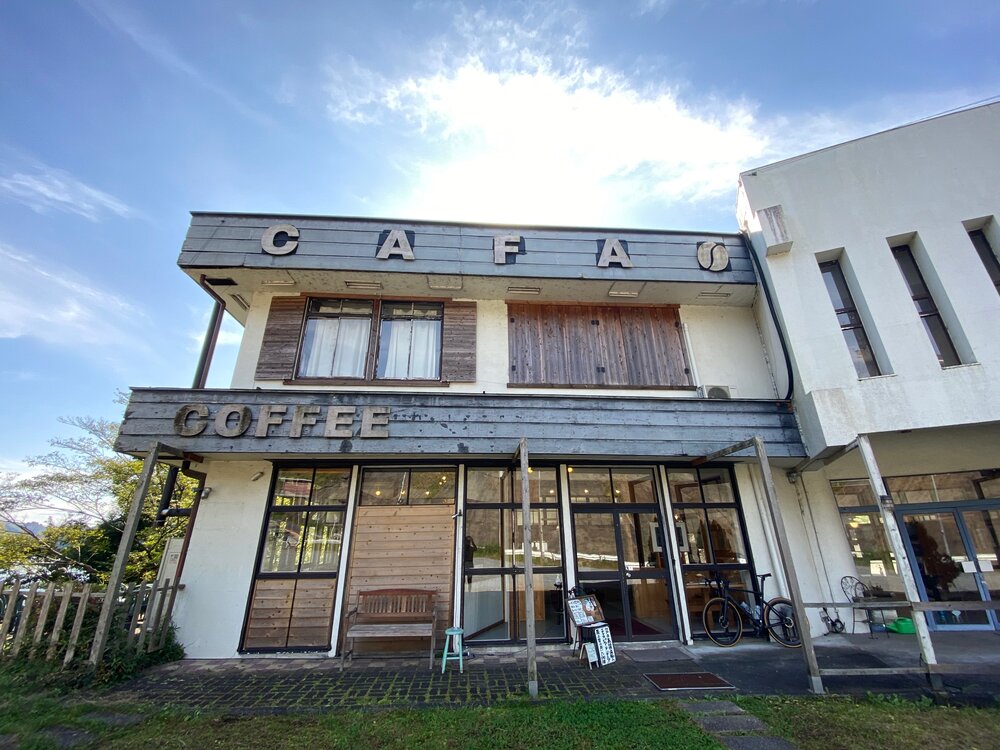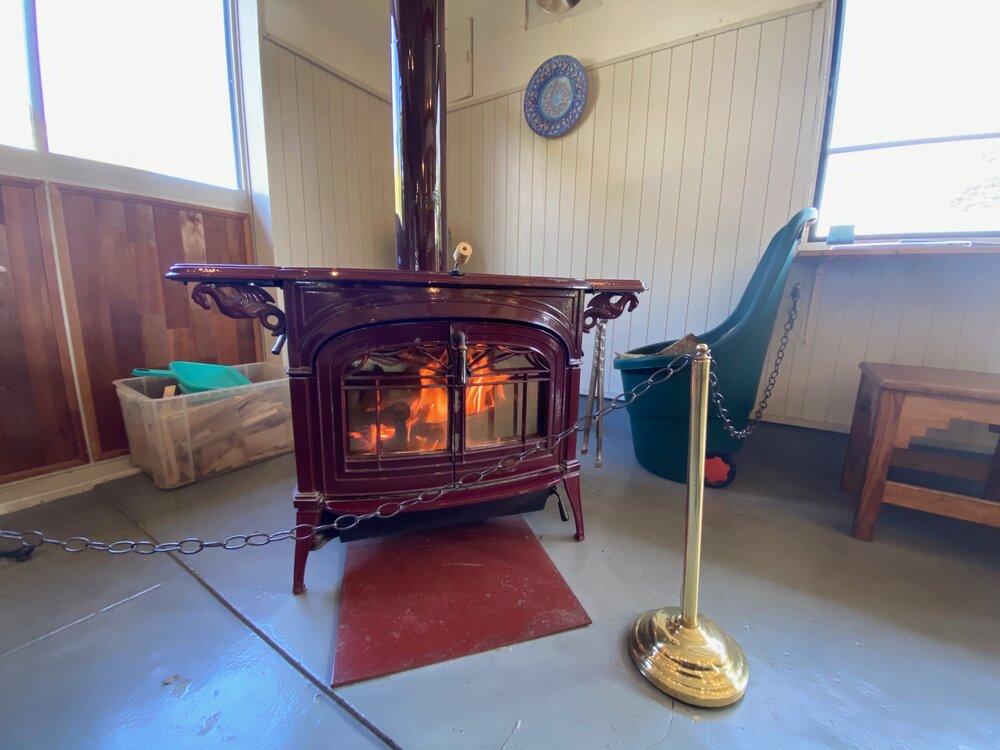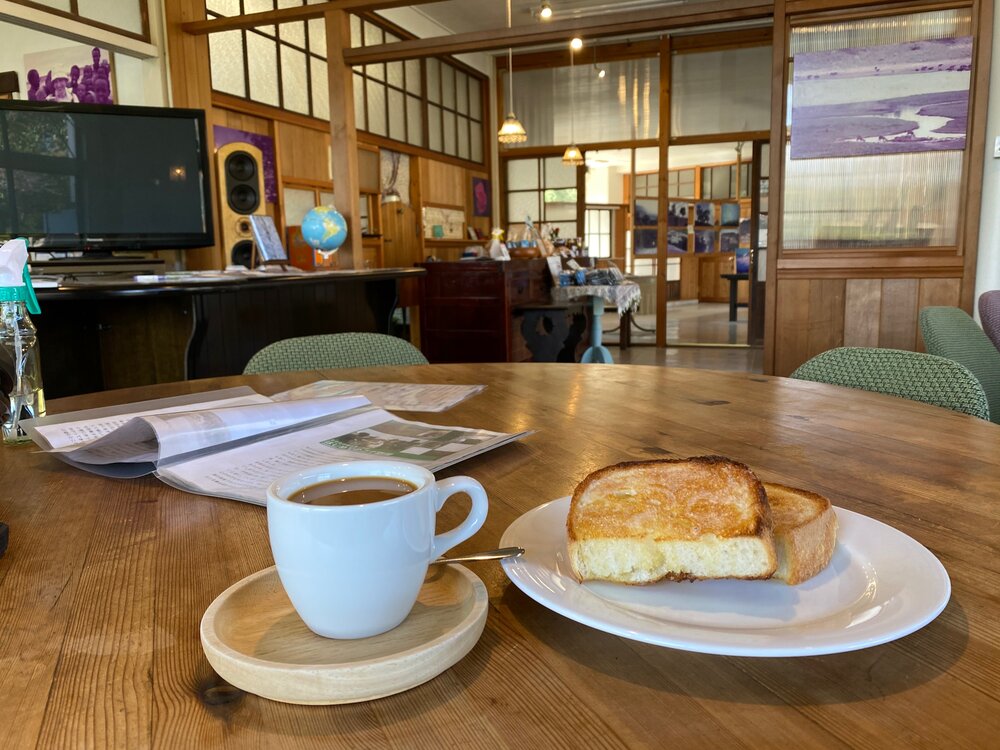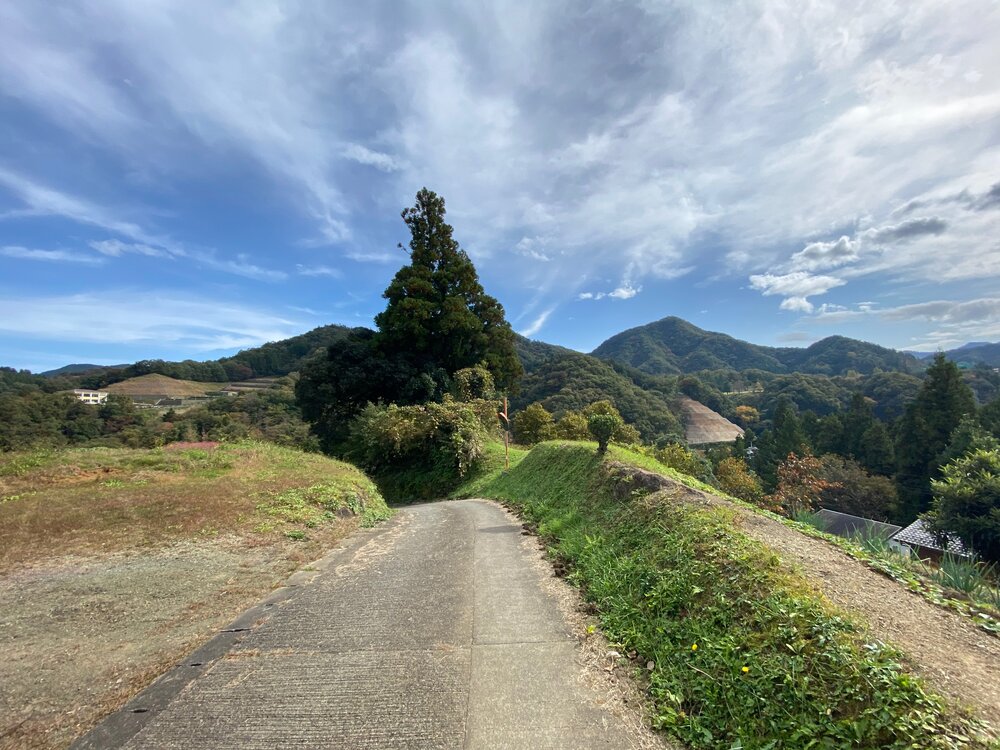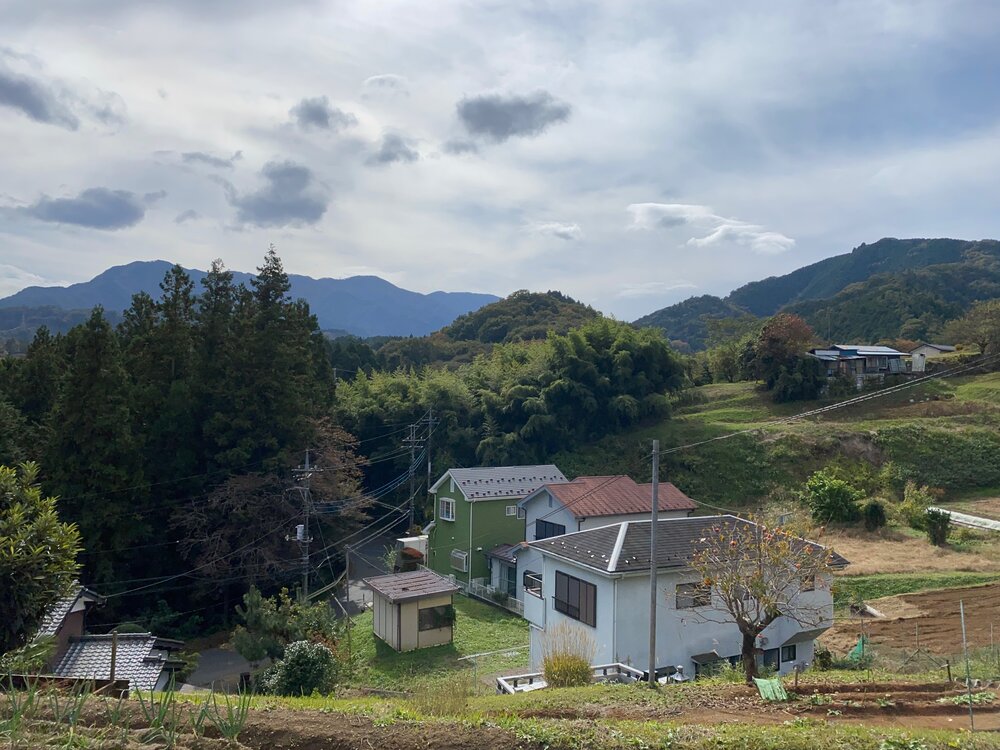 Don't make friends with the bears.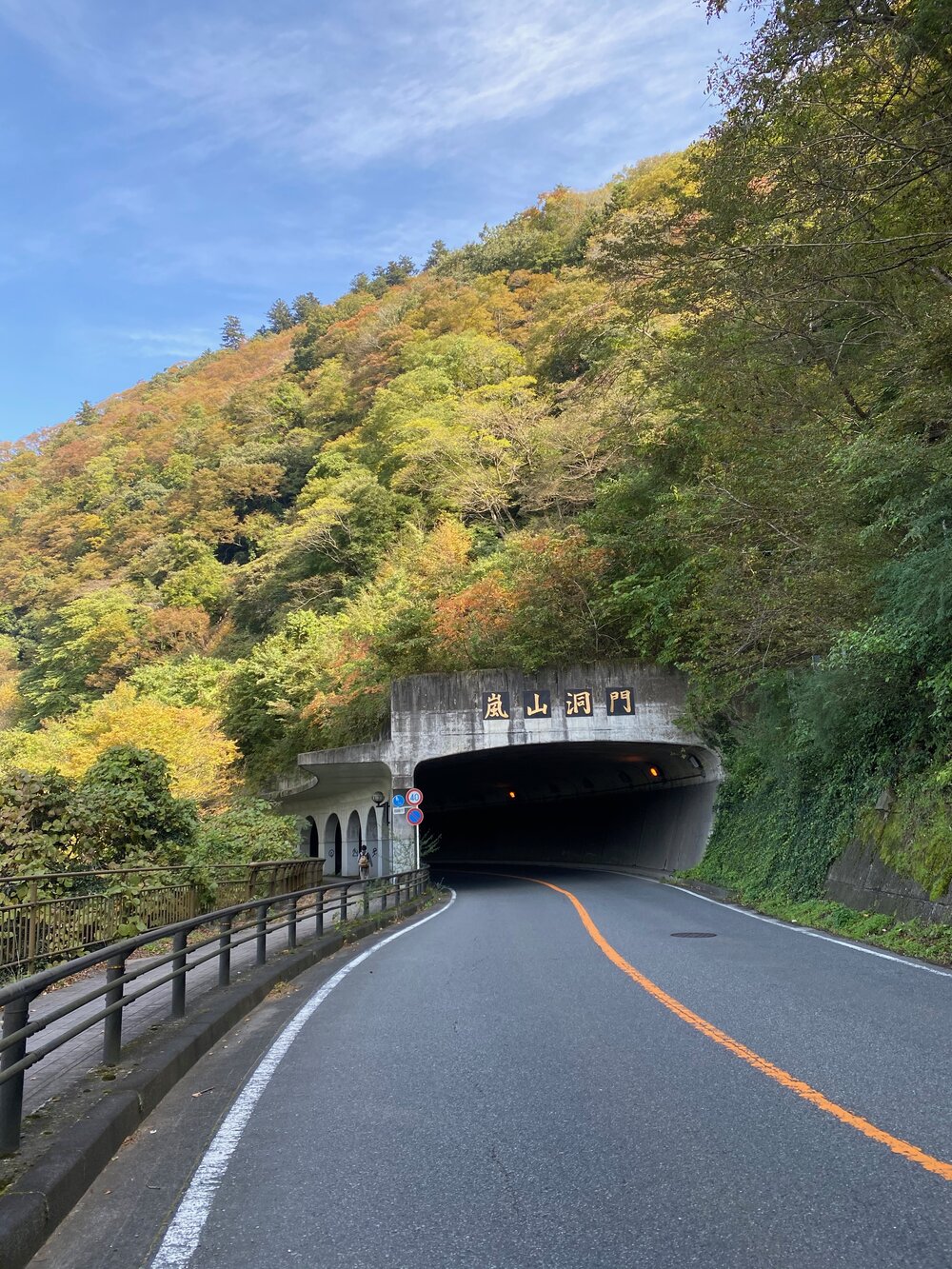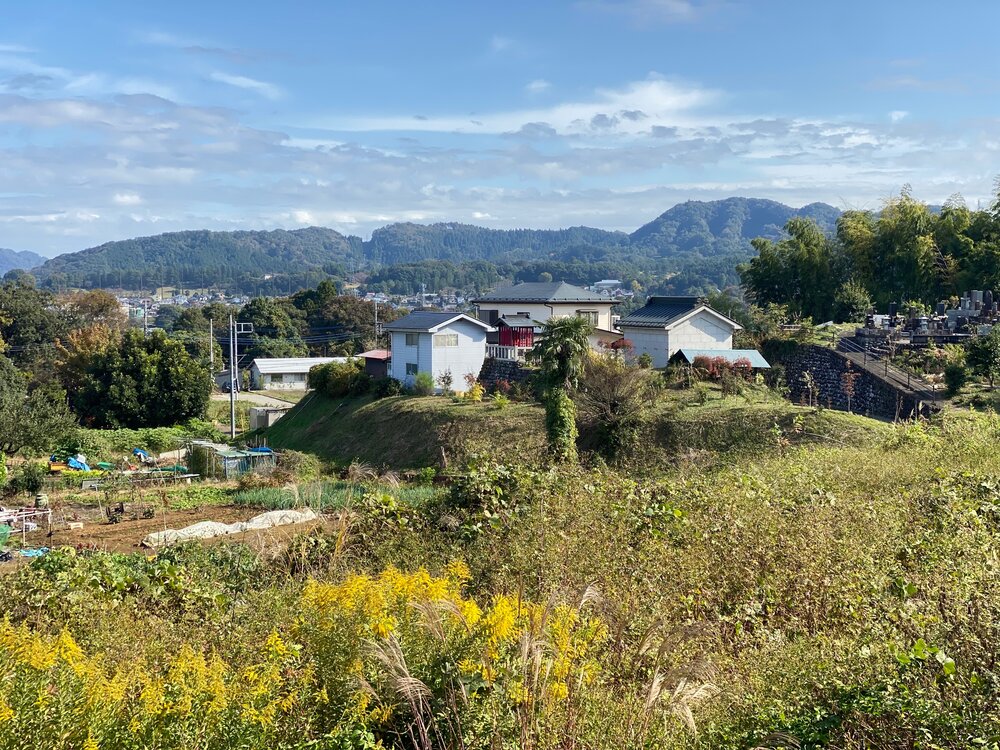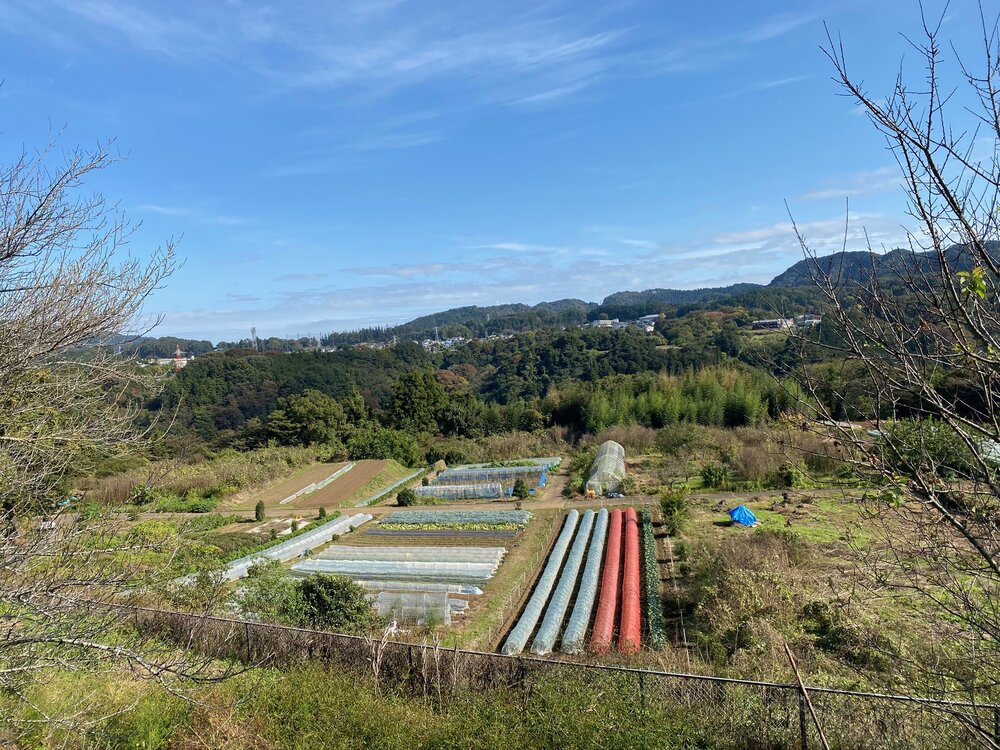 It seems this isn't only a Tokyo problem…
This was an amazing day of cycling. I started leaving my house in pitch black at 6AM and returned to the sun setting on Fuji-san.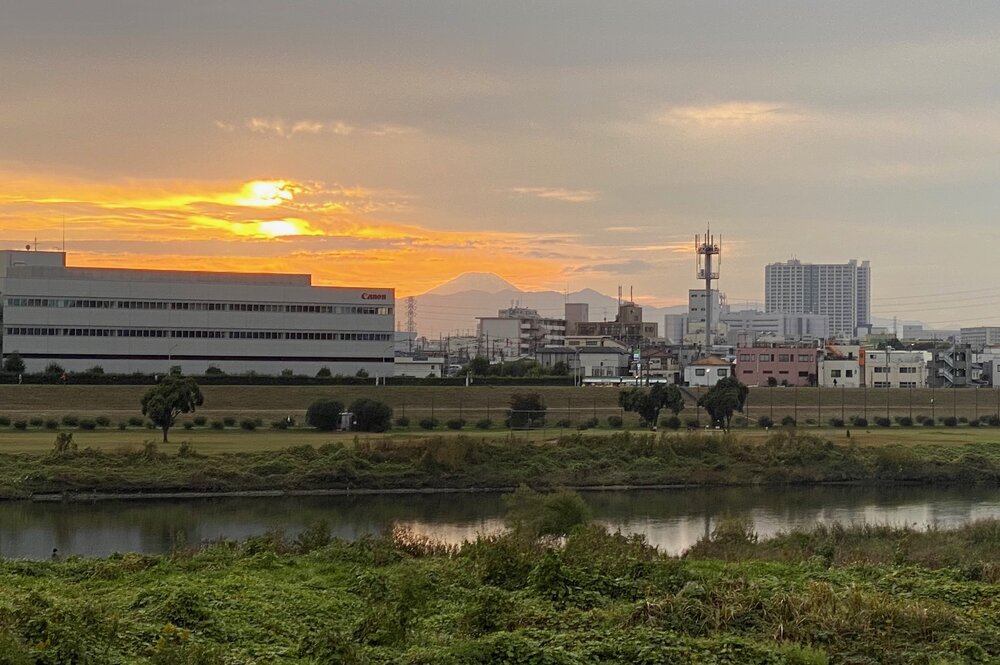 To my American Readers: Regardless of your political affiliation make sure you vote this year. If you overseas you can still vote. Many states allow you to get a ballot emailed to you and you can fax it back. Stand up and be heard this year.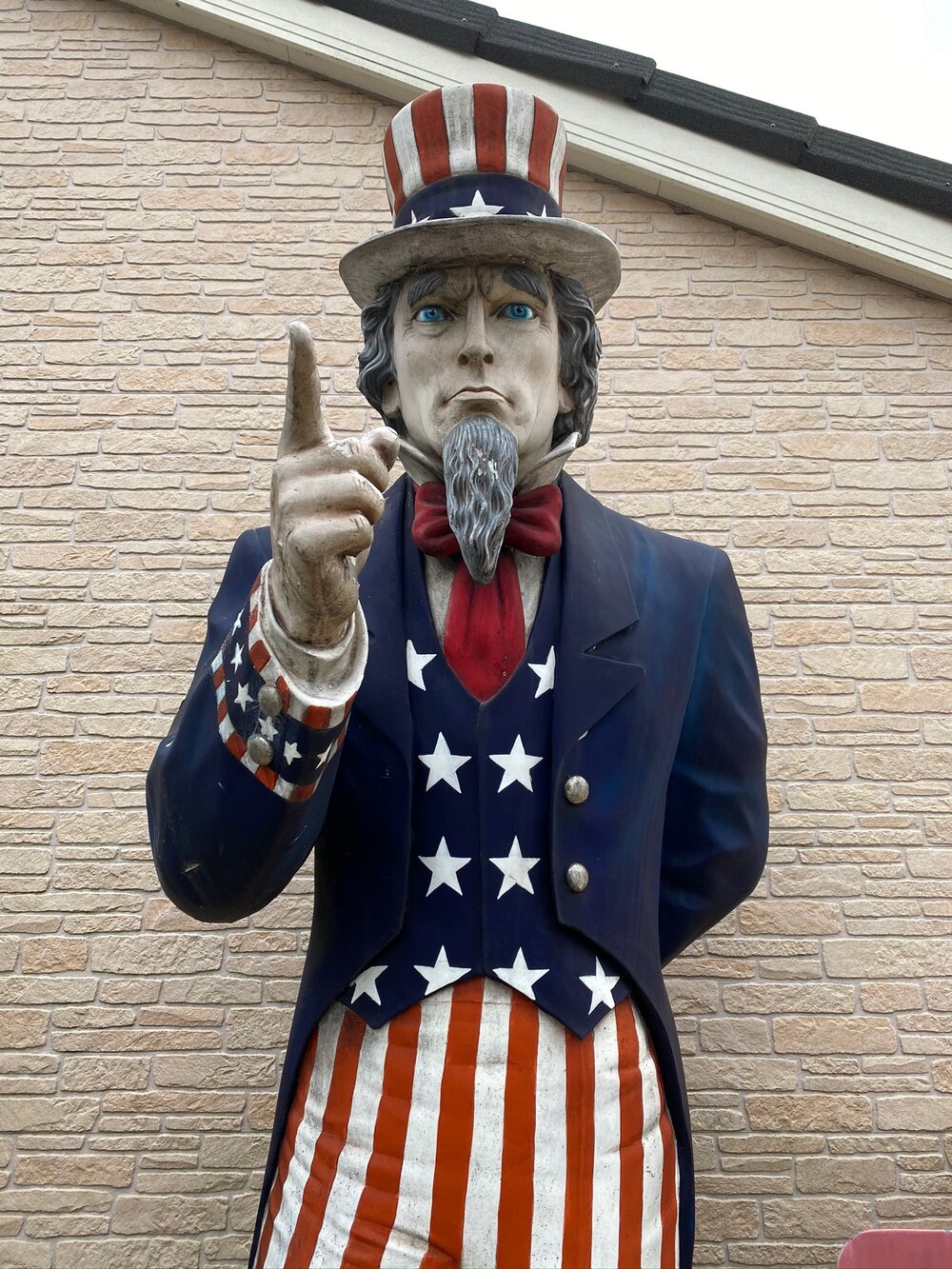 Thanks for stopping by today.