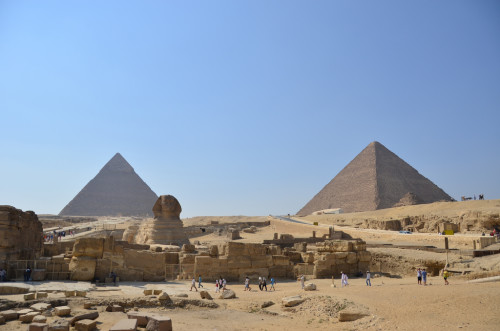 Las Vegas is a top destination for gamblers, but not the only thing to do in Vegas. From canyons to construction equipment, you don't need to roll dice to get lucky on the Las Vegas sands.
Likewise, you don't need to fly to Las Vegas to gamble. The world is full of gambling destinations.
Macau
I've talked about casinos in Cambodia before, but this article's Asian gambling recommendation takes us someplace different. Specifically to Macau, a small China territory adjacent to Hong Kong.
Like Cambodian border town Poipet, Macau boasts huge casinos with slot machine, poker tables and roulette wheels. But unlike third-world Cambodia, Macau gives gamblers the opportunity to win in a decidedly modern settings.
Why not, for example, finish off a night of blackjack with a seafood dinner in a five-star hotel? Or spend your winnings on a luxury shopping trip at one of Macau's many malls.
The Gulf Coast
Of course, you need not leave the United States for great gambling. From "big easy" New Orleans itself to the shores of Biloxi, Mississippi, the American Gulf Coast is a hotbed of award winning gambling.
Many Las Vegas hotels and casinos, in fact, operate branches along the Gulf Coast. And as is the case out west, you can get everything you need — lodging, dining, nightlife and entertainment — under the same roof as your casino.
The best part about gambling on the Gulf Coast is that your surroundings are green and lush, which is great if you avoid Vegas because of how rocky and sandy it is.
Egypt
But what if you love rocks and sand? Flying to Sharm el Skiekh, located in Egypt's Sinai peninsula, takes desert gaming to the next level.
Egypt and gambling might seem strange bedfellows, what with the land of the Pharaohs being Muslim and conservative. But just as the biblical deserts of the Sinai peninsula exist harmoniously with the deep blue Red Sea, Egypt and gambling go well together.
To be sure, gambling is popular not only among Western visitors to Sharm el Shiekh, but also among wealthy locals. While you're trying your luck at a slot machine, rub shoulders with an Egyptian and get a taste of culture, first-hand.