After my Bangkok to Siem Reap flight landed, I headed toward to town center with one thought in mind: Why, after nearly a decade and with hundreds of millions of dollars in tourism revenue gained, had the standard of living for locals changed so little since the last time I was here?
The man who picked me up at Siem Reap airport, as if to read my mind, asked my opinion as we turned onto a bumpy side street off the not-much-of-a-main road. "Is it very different from how you remember it?"
Where to Stay in Siem Reap
I'd wanted to come back to Cambodia's most-visited city since last November, when I took an illuminating return trip to Phnom Penh, also for the first time in many years. So, when Siem Reap hotel Tresor d'Angkor Suite invited me to review their property, I eagerly jumped at the opportunity. (The property was lovely, in case you're wondering, and certainly better than the last place I stayed in Siem Reap, though I'm not sure I can go so far as to recommend it, on account of its awkward location and some other minor issues.)
Siem Reap's Surprising Culinary Accolade
I'm neither a foodie nor a nightlife person, but I can appreciate Siem Reap's Pub Street and the area around it for what it is. While it's true that it's full of tourists, some of which are the very worst kind of people who visit Southeast Asia, it's also where you find Siem Reap restaurants that feature some of the best food I've eaten anywhere in this region.
Most specifically, Viva is home to the best Mexican food I've had in Asia, hands down—I literally felt like I was back in Texas as I devoured a plate of crispy flautas and washed it down with several different flavors of margarita. The Pub Street/Old Market area is also home to dozens of other types of cuisine, including (of course) Khmer food, and is probably my favorite thing about Siem Reap even though I don't usually enjoy places like this.
Local Tourism
Visiting Angkor Wat again was high on my list of priorities, in spite of the fact that I'd already done it, but I decided in advance of my trip that I'd devote day two to temple-related activities. As a result, when a Cambodian man I met just after lunch on day one offered to take me to a nearby lotus pond to watch the sunset with him, I didn't hesitate.
The somewhat bad news, if you want to follow in my footsteps, is that this pond seemingly doesn't have a name, and certainly isn't on any list of Siem Reap attractions. On the other hand, I do know that Siem Reap's branch of the Lub D Hostel franchise runs bike tours there, to say nothing of the adventures you can come upon if you also meet a local.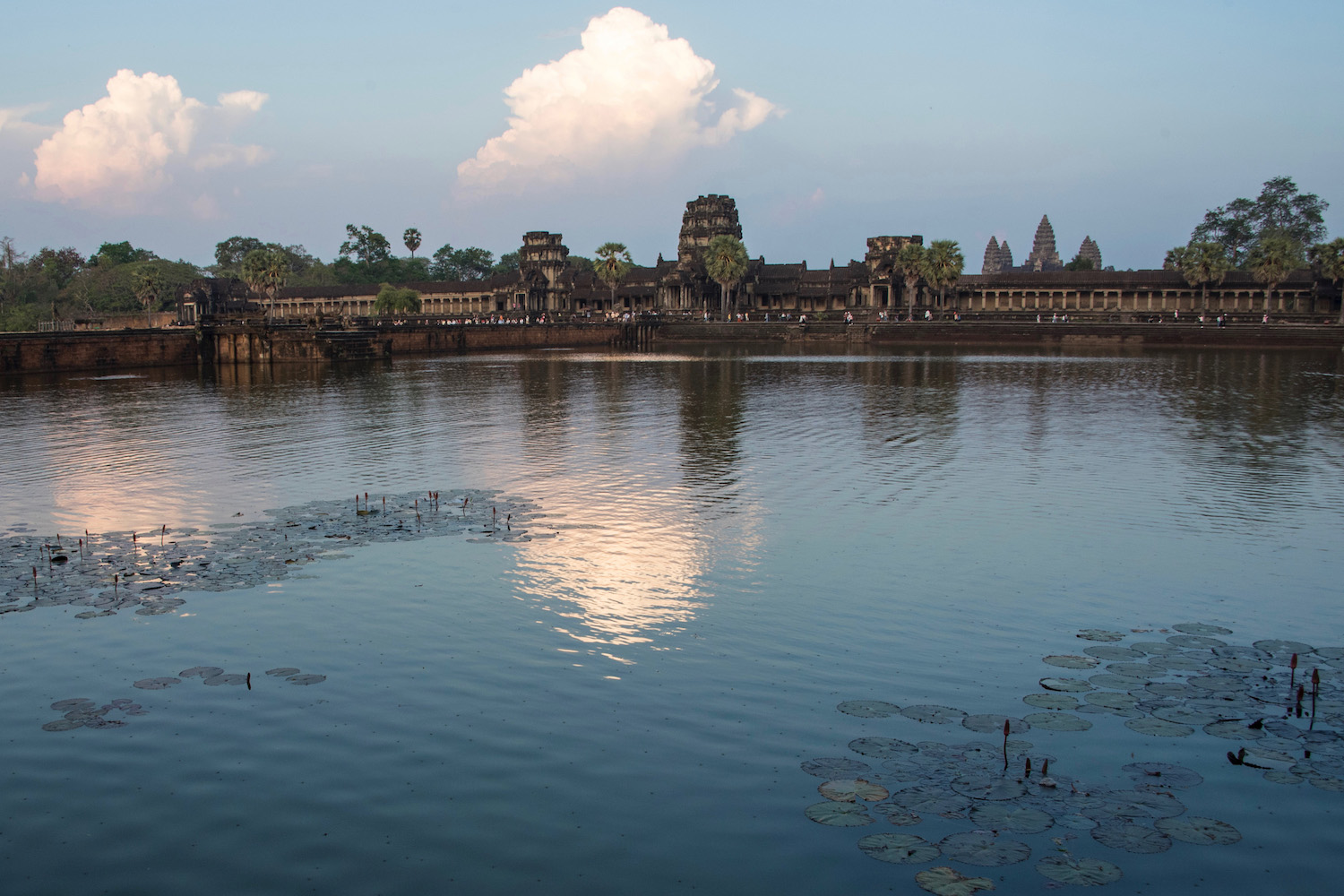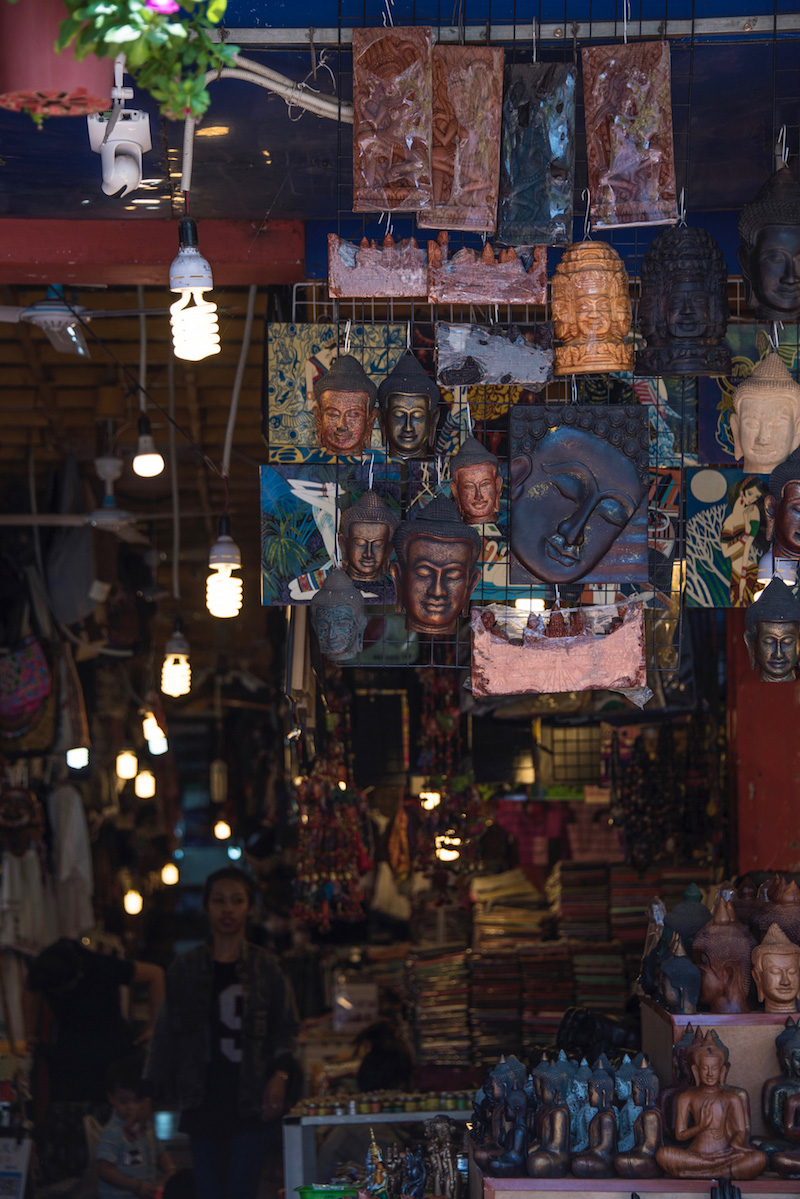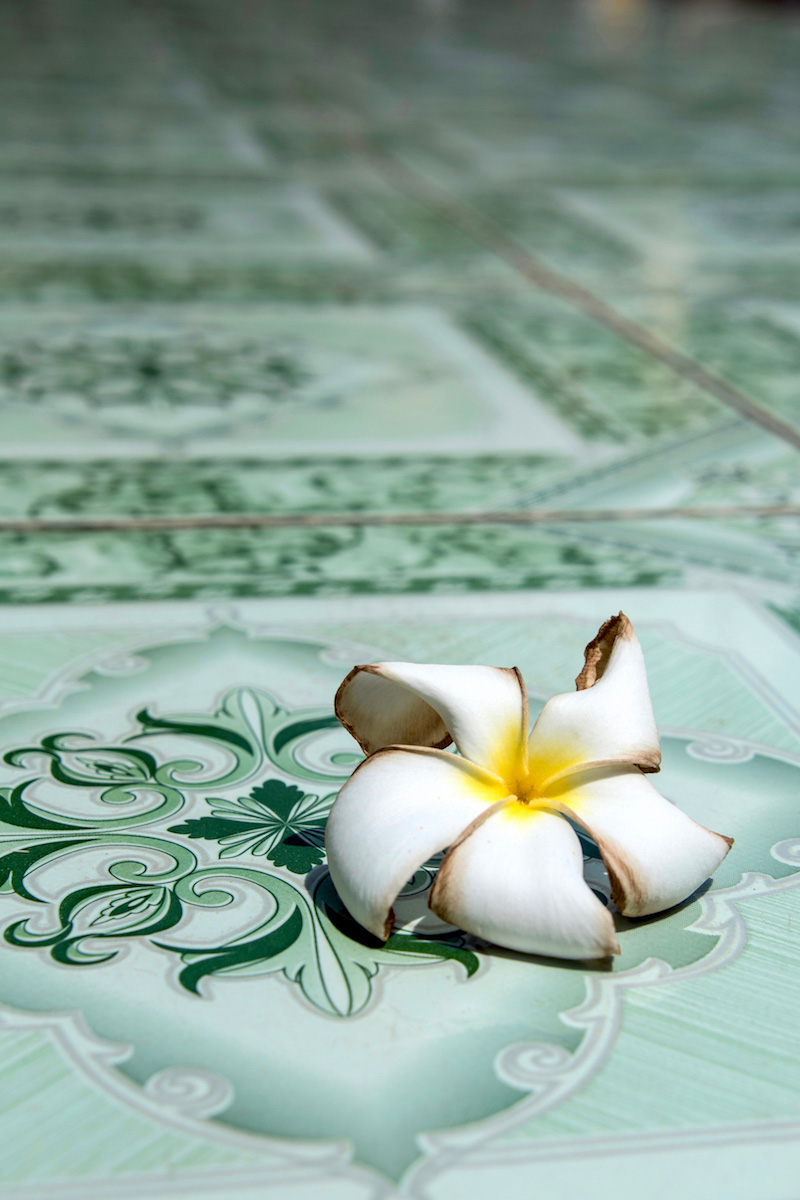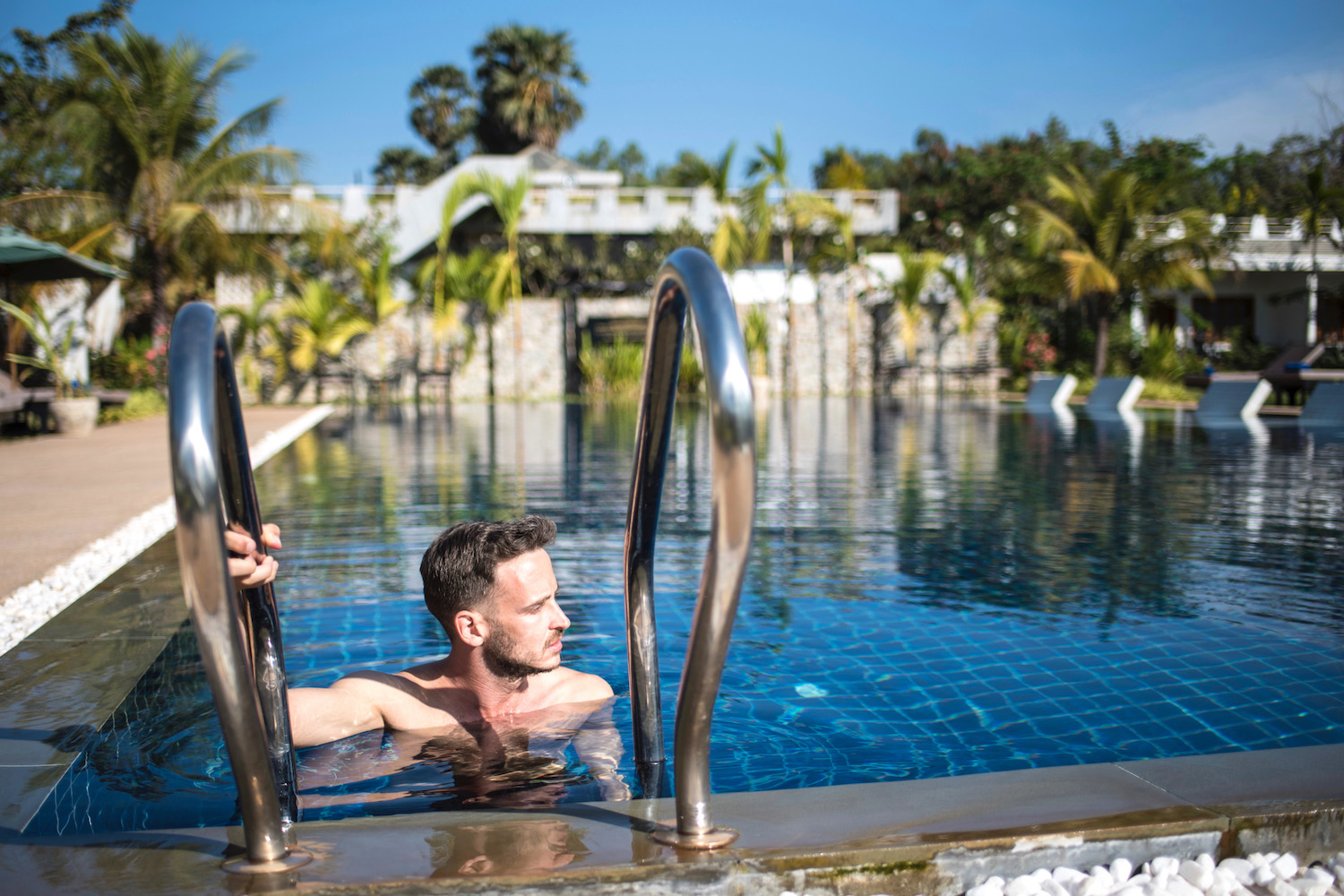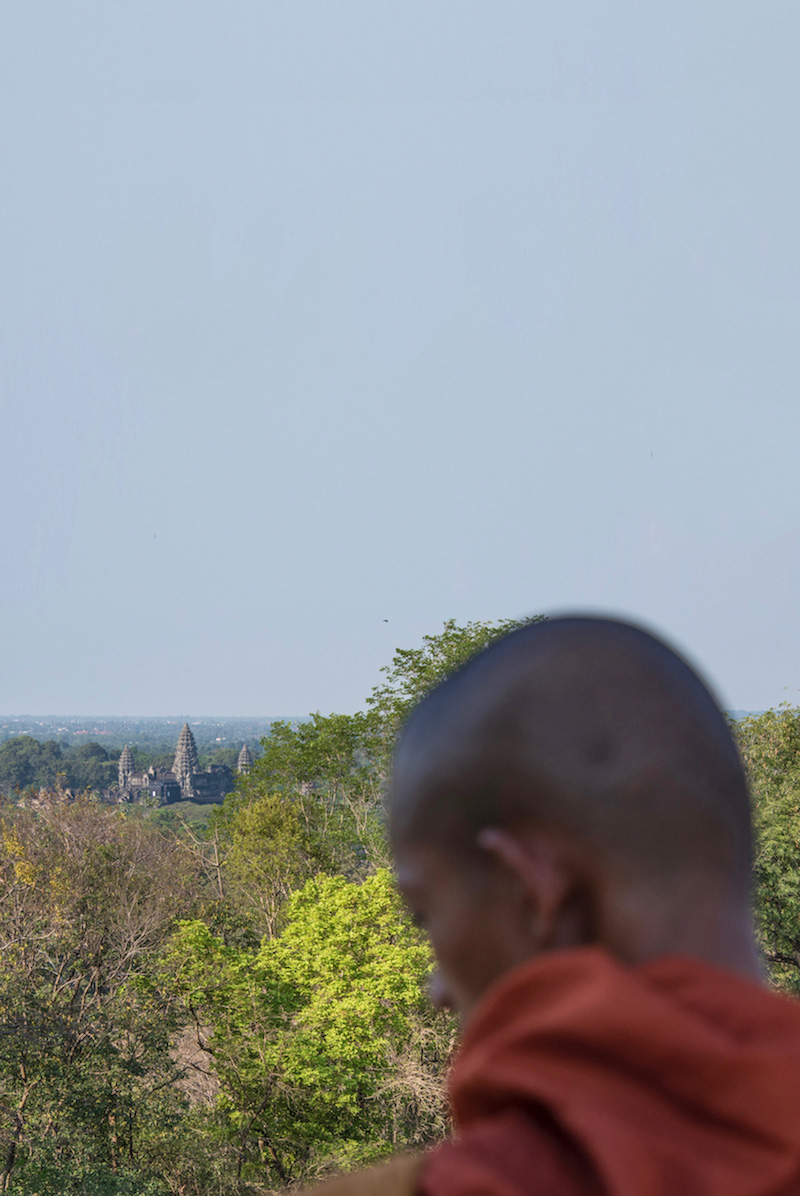 Sunrise Sorrows
Another piece of bad news is that my second Angkor Wat sunrise proved even more underwhelming than my first one way back in 2010, though that didn't surprise me. One of the most sobering conclusions I've come to, traveling around the world for the better part of a decade, is that most of the planet's sunrises and sunsets are grey and colorless. (Before you go accusing me of being cynical, keep in mind that I still watch both almost every day!)
To be sure, I didn't have much of an appetite to explore iconic Siem Reap temples (such as Ta Phrom, Bayon and Angkor Thom) after the disappointing result of my decision to wake up at 4:30, so I decided to wait until late afternoon to head out again. This proved to be the right choice, even if watching sunset from atop Phnom Bakheng didn't yield pictures as iconic a proper sunrise at the foot of Angkor Wat would've. I ended up finishing my second Siem Reap vacation by having dinner with my local friend one last time.
The Bottom Line
I still don't get fully "get" Siem Reap, and therefore haven't fully made up my mind about it, but I can say one thing definitively. If you come to Siem Reap solely to see Angkor Wat, you will almost certainly be disappointed. If you have an open mind and free spirit, however, the city quickly transcends tourist trap status.