I'm a bit of transportation nerd. I grew up fascinated by airplanes, being that my Dad was a business traveler. In the days before the TSA my Mom, siblings and I would see him off at the gate, with me usually pressed up against the glass admiring the jets and prop planes.
Although plane is definitely my preferred means of travel from a purely practical perspective, I find trains to be the most romantic means of travel. I recently came upon a new online tool from DFDF Seaways, a fun app-cum-game-cum-brochure, which alerted me to a surprising fact: Among travelers, ferry is actually the most comfortable way to travel, even if it isn't the quickest or most convenient.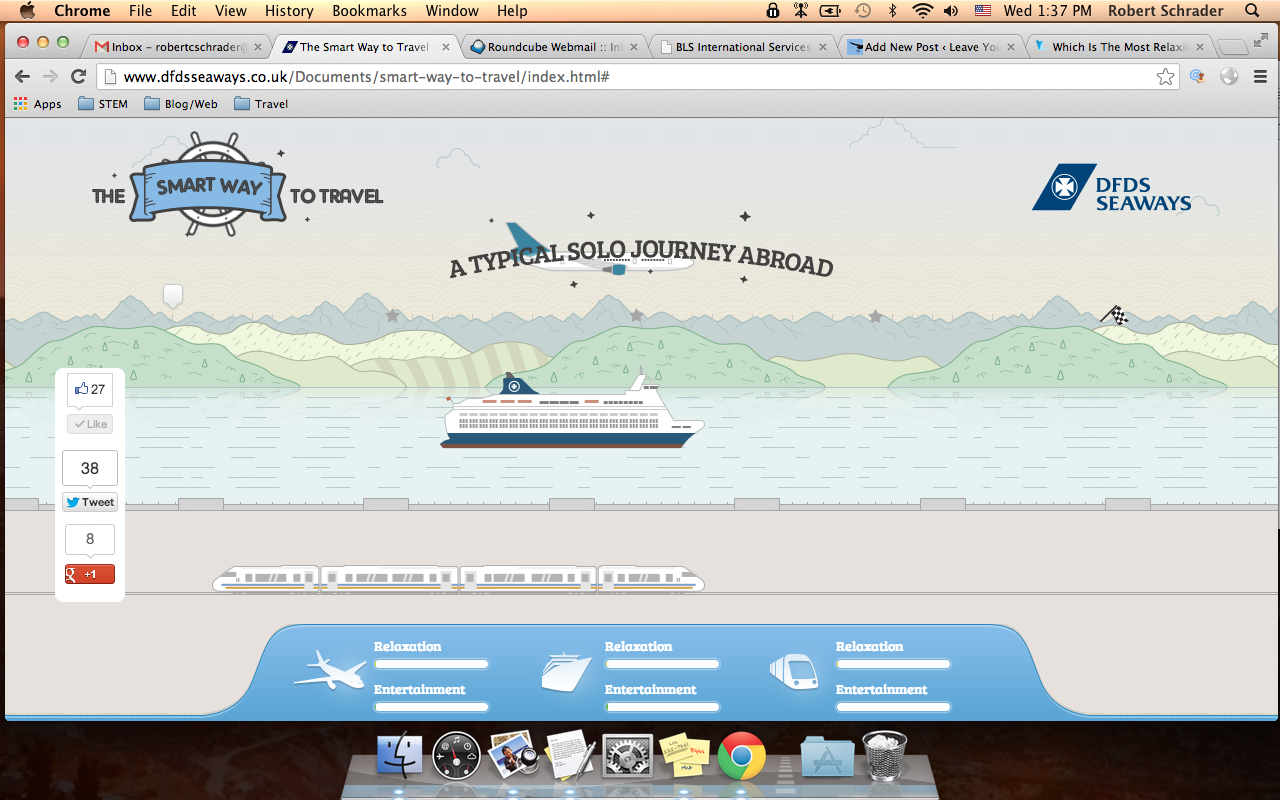 If you've got a moment, and are as interested in the various ways we move around the globe as I am, I recommend you check the app out. It's designed not so much to sell you on a particular journey, but rather to educate and inform you as to why ferry travel might be for you, even if you never thought it would be.
To start, the app tailors the experience to which type of traveler you are: Solo, couple, family or group. After getting that squared away, it takes you through a number of real-world, fact-based examples as to why ferry travel is advantageous and stress-free. For example, did you know that ferries are among the most liberal means of transport when it comes to baggage allowance?
My personal favorite thing about the app, vain traveler that I am, is however beautiful it is, both in form and function. Its animation is clean and well-done, not only from a drawing perspective, but also from a coding perspective, which just hammers home how reputable the information contained within it is.