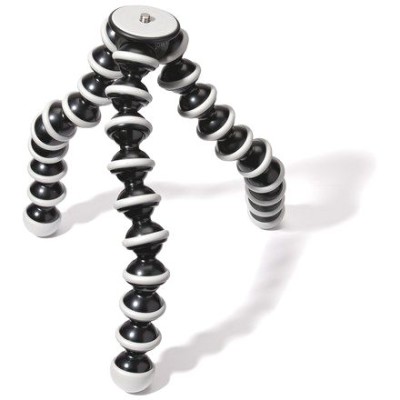 If you're an avid traveler, you know there are only so many things you can cram into your suitcase when packing for your next adventure. The Christmas season is a great time to get rid of the clutter of your at-home life, and make room for the gifts you really want for your next holiday.
If you have got your sights set on your next adventure, start dropping hints to loved ones that these items would make perfect Christmas gifts this year:
1) Advanced Digital Luggage Scale
This genius little invention can be attached to the handle of your luggage to weigh even the largest of suitcases. It's accurate up to 50 grams and can weigh bags up to 40kg. The device itself only weighs 175g, so it's light and easy to pack!
2) Travel Adapter Plugs, Multi-Coloured Pack by Conrad
This is another handy little device that will ensure you can use your electronic equipment on any continent in the world. The plugs are colour-coded by type, which means you won't have to memorise (or guess) which one belong to the country you're travelling to. Just attach the adapter insert for your country into the contact side of the travel plug and voila! you can use your electronics in peace.
3) Kindle Paperwhite
If you're a bookworm and don't already have a Kindle, what are you waiting for? These sleek devices take up almost no space in the suitcases, store hundreds of titles at once, and make it easy for you to download new books wherever you are in the world. The latest version features a white screen and better contrast so you feel like you're reading an actual book.
4) Veho 360 Rechargable Pop Up Speaker For All iPods and MP3 Players
Sometimes on your travels, you'll find yourself in situations where you want to share your music. Regular speakers are a nightmare to pack because of their size and weight, so why not take these handy "pop up" speakers from Veho instead? It has a built-in rechargeable battery capable of eight hours of continuous playback and is compatible with virtually any digital music player you own.
5) Joby Gorillapod – SLR
If you're serious about taking top-quality photos, you need more than just a traditional tripod. As well as being somewhat difficult to pack, traditional tripods don't always give you the best photo angles. Both problems are solved with the Joby Gorillapod, which features flexible joints that bend and rotate in every direction. The pod securely attaches to your camera to help stabilize it. (above photo)