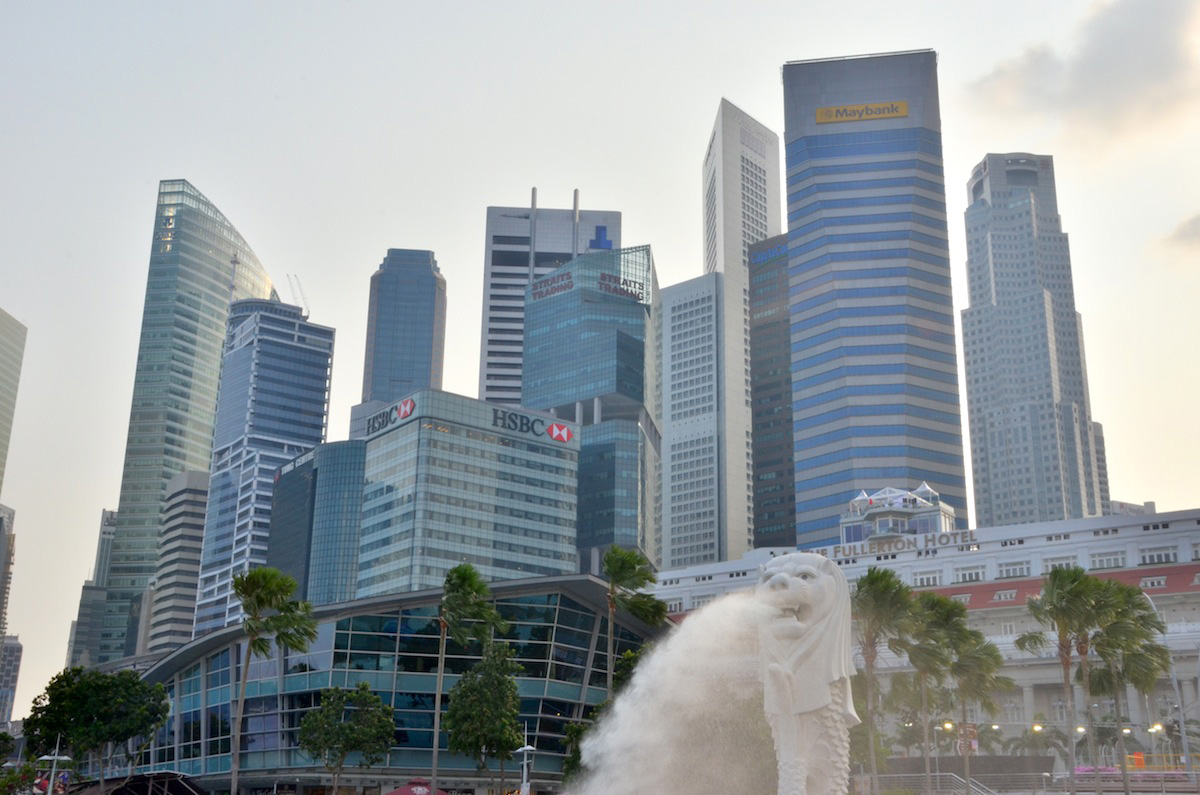 Singapore may be tiny, but it packs a big travel punch. A tiny speck of order in the middle of chaotic Southeast Asia, it's a city—and a state—of contrasts, constraints and constant stimulation, whether you explore its culture, natural splendor, history or architecture.
Here are 7 reasons you should consider paying a visit to Singapore in 2016. Can you think of any others?
1. The Original Singapore Sling
When you think of Singapore, one of the first phrases that probably comes to your mind is "Singapore Sling." What better way to enjoy both of these delights together than by ordering the cocktail at its birthplace, the Raffles Hotel bar?
2. Asia's Most Delicious Chinatown
Singapore's Chinatown is not only visually stunning, but also culinarily so, featuring a variety of Chinese foods from around Asia, whether you sample Taiwanese noodle hawkers or sit down for Singaporean chili crabs. Plus, Chinatown is the place to be during Singapore's Chinese New Year celebrations in February.
3. Singapore Art Week
Speaking of special events in Singapore, why not check out the city's artistic side? Singapore Art Week, which will be held between 16-24 January, celebrates Singapore's very best art and artists.
4. A Little Piece of India
Singapore is nothing if not a tapestry of cultures—Chinatown is only the beginning! Make a stop in Little India not only to sample delicious Indian cuisine, but indeed to step into India without setting foot on the subcontinent. On February 3, Little India comes alive with the colors of the Thaipusam Festival.
5. Gardens by the Bay & Not by the Bay
Forget the name: When you visit Singapore's Gardens by the Bay, Marina Bay will be the farthest thing from your mind. In fact, when you combine the Gardens' spacey sculptures with the futuristic skyscrapers of Singapore's skyline, you might feel like you're on a different planet. Of course, Singapore is also home to more traditional, terrestrial gardens, namely the Singapore Botanic Gardens. Make a special stop at the Orchid Garden, which showcases Singapore's national flower in dozens of vibrant colors.
6. Singapore Zam-Zam
Your Singapore culinary adventure continues on Arab Street. Here, you'll find the beautiful Sultan Mosque and also, one of Singapore's most underrated restaurants: Singapore Zam-Zam, whose savory "Murtabak" will have you speaking Arabic as you stroll away.
7. Merlion
Singapore is as timeless as it is modern, and nothing in the city-state reflects this more than Merlion, the national symbol. The Merlion fountain is a perfect place to Instagram, whether you capture yourself beneath it, or use its plume of water to frame the Singapore skyline.