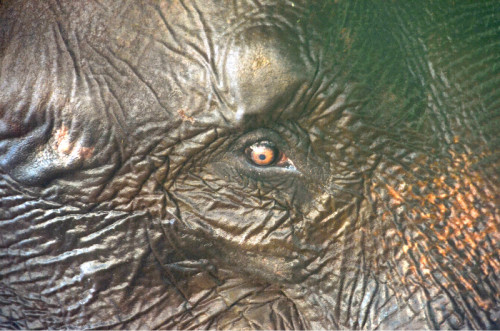 I'm not usually one to be swayed by the opinions of others, positive or negative, when it comes to making my travel plans. But the combination of The New York Times naming Sri Lanka its top destination of 2010, and Sri Lankan-born rapper M.I.A. rebuking them in the most profane way intrigued me – I had to visit Sri Lanka before it became the next big travel thing.
I realized immediately upon arriving in Colombo that there was something special about Sri Lanka, a truth that kept re-affirming itself the longer I traveled around the island.
You should be aware, however, that Sri Lanka is very much still in the process of establishing its identity as a world-class destination, and while there's definitely no place in the world like it, this is sometimes for slightly negative reasons, rather than positive ones.
At about 25,000 square miles in size, Sri Lanka is a small country, approximately the same land area as Lithuania, and slightly less than Ireland. Combining this with its low (by Asian standards) population of just over 20 million, one might assume that Sri Lanka is a relatively manageable place to travel.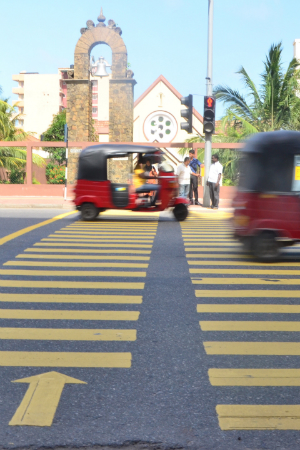 A self-proclaimed "Big-Little" country, however, Sri Lanka has two factors working against it in this regard: It is disproportionately packed with amazing things to do, regions to explore and cultural nuances to grasp; its poor transportation infrastructure (more on that later) makes it seem much larger than it is.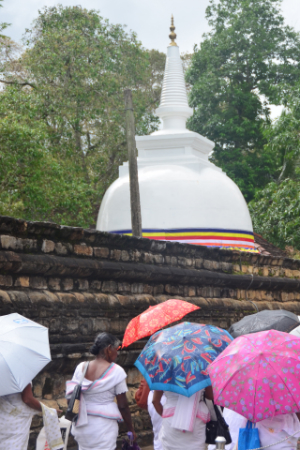 I booked two weeks in Sri Lanka, for example, thinking it would be adequate for a first trip to such a relatively small country. I saw the best of Colombia in just three weeks, for example, and Morocco in 10 days, so this seemed like a relatively safe bet to hedge.
Although I did cover a lot of ground during this time, from hectic Colombo, to historical Anuradhapura, to the mysterious tea country and all the way down to idyllic Arugam Bay, I spent an inordinate amount of time in transit, much of which was of the local (i.e. cramped and uncomfortable) sort.
Cost of Travel in Sri Lanka
Another assumption one might make about Sri Lanka is that it is cheap, given its low per-capita GDP and, well, location in Asia. In some ways, this is true. For example, taking local transport and eating local meals won't set you back a lot. Even if you get scammed by a Colombo tuk-tuk driver, for example, it will likely only be to the tune of a dollar or even less.
Where Sri Lanka gets expensive is in two areas: Lodging and entrance fees to official attractions. I'm not sure exactly why hotels and guest houses in Sri Lanka tend to be so expensive, but the reasons entrance fees to attractions like Sigiriya, Anuradhapura and the temples of Kandy are inflated are clear: Corruption and price gouging.
While locals pay just 100 rupees (less than one USD) to enter the sacred rock city of Sigiriya, foreigners pay 3,750 – more than 30 times more, not to mention twice as much as it costs to enter the Taj Mahal, which is more spectacular a sight by almost any measure.
Officials argue that the inflated fees go to "preservation," although almost no evidence of this exists. Likewise, while it makes sense that locals in such a poor country should pay less, the extent of the price discrepancy is confounding, to say the least.
Travel and the Sri Lankan Civil War
I like to give people – and places – the benefit of the doubt whenever possible. And since Sri Lanka ended its 30-year Civil War just a few years ago, it makes sense that the government would want to get some cash together to continue re-building and developing the island.
And to their credit, they're doing a fabulous job. Not only does Sri Lanka have a fabulous high-speed mobile network, good broadband (again, by local standards) and a commitment to environmental causes even the U.S. should envy, but a national highway network, of which a couple pieces are already open, will be in operation by 2017, which will make null and void my earlier criticism about the island's infrastructure.
One benefit (as much as I hate to characterize it as such) of Sri Lanka's continued recovery from Civil War is that many people are still totally afraid of visiting, which means that you're not likely to spot many other travelers, even at "popular" tourist attractions.
Visiting Sri Lanka – Now or Later?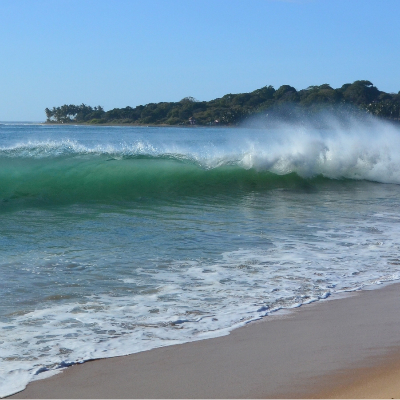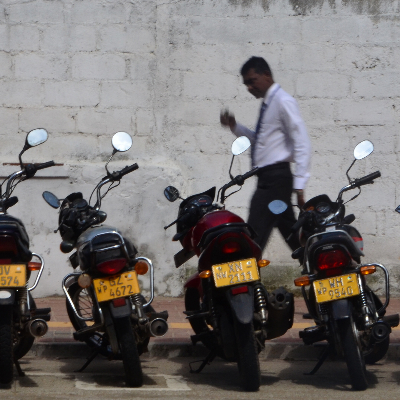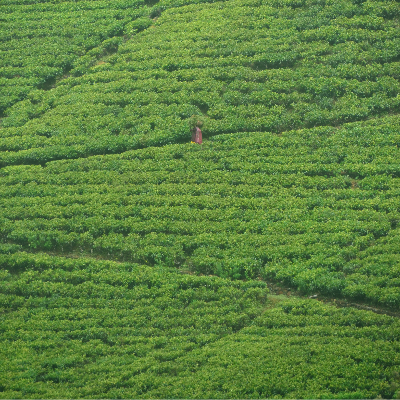 War aftermath or not, travel in Sri Lanka is often a frustrating experience, due to poor infrastructure and connectivity, costs that aren't always commensurate with the quality of goods and/or services you receive and an abundance of attractions that is almost overwhelming.
But that's just the thing: Sri Lanka's overwhelmingness is, in many ways, its secret weapon. I haven't been to anywhere else that offers the same range of experiences in such a small land area, even if said area is tedious to traverse, at the moment anyway.
And let's be honest: As Sri Lanka becomes more popular – and it will become more popular, even if most areas of the island are still completely devoid of tourists – prices will only go up. They've got to pay for their awesome, new infrastructure somehow.
So, my recommendation is that you go to Sri Lanka now. It will only get more packed in the coming years, and although I have no doubt Sri Lakna will one day be a world-class destinations, you will probably get caught in an even more awkward transition phase if you wait too much longer.