I started thinking about what I would write in my Malaysia Airlines business class review before I boarded the Beijing-bound plane in Kuala Lumpur a couple weeks ago, but that doesn't mean I wanted it to be a hit-job.
I hate writing negative things on this blog, in fact. I was hoping I'd be able to tell a "phoenix from the ashes" story, to have an outstanding experience in Malaysia Airlines A330 business class and illustrate it would beautiful images that would make you, too, want to give the perpetually down-on-its luck carrier a chance.
Unfortunately, that's not how my flights in J-class on MH went down.
Malaysia Airlines Business Class Seats and Cabin
I had high hopes for the Malaysia Airlines business class A330 cabin, especially since I had booked a so-called "throne" seat on each of my flight—1K on the outbound and 4K coming back. Unfortunately, while this seat was indeed private and spacious, the cabin felt generally cramped, probably because of how tightly packed apart from seats like mine. Additionally, partitions between seats were rather low.
Beyond the seats in Malaysia Airlines business class and their arrangement, I also found the cabin to be rather weather, with scuffs and scum all over my seat and others, worn and weather carpeting and other upholstery and entertainment accessories that were unresponsive, to say the least. On the inbound flight, my flight attendant call button didn't even work—or at least I thought it didn't.
Food & Service in Malaysia Airlines Business Class
The woman said something to her colleague in Bahasa Malaysia, but nothing to me. Still, I could understand the gist of what she meant.
Sure, the call button on his remote doesn't work, but why can't he stand up and press the one on the ceiling? Our passengers sure are lazy.
I'm taking a few liberties with this characterization, but my larger point is valid. I often felt belittled by Malaysia Airlines cabin crew, as if I was an annoyance to them and that they had better things to do.
I experienced similar condescension on the outbound flight, when I asked for a glass of MH's famous guava juice as a welcome drink instead of the orange juice that was brought out. On the way back in, I asked a flight attendant for a mimosa after I woke up, and rather than being honest with me about the fact that he didn't know what it was, he simply ignored my request, though I later overhead him gossiping with his colleagues in the galley ("What on earth is a mimosa?" he said, in English, and laughed), apparently apathetic to the fact that I was standing right there.
The food in Malaysia airlines business class was actually rather good, both the rack of lamb I had on the way to Beijing and the dim sum I had coming back, though here too a service lapse occurred. The flight attendant (the same one from the call button debacle) insisted that I didn't "Book the Cook" and implored me, quite forcefully, to order something from the in-flight menu.
Not wanting to starve I obliged, only to find a half-hour later that I would in fact be eating dim sum. She apologized, to her credit, albeit under her breath about without much sincerity.
When it comes to beverages on Malaysia Airlines, I found the alcohol selection (minus the lack of knowledge about the world's most famous brunch cocktail) fine, and was delighted to be able to order Malaysian teh tarik at 35,000 feet.
However, the lack of booze on my regional flight from Bangkok ("no alcohol on flights under three hours," the male flight attendant had said quite smugly) was unacceptable, as was the fact that all four of my Malaysia flights featured horrid instant coffee—this is simply third-world in a "business" class cabin.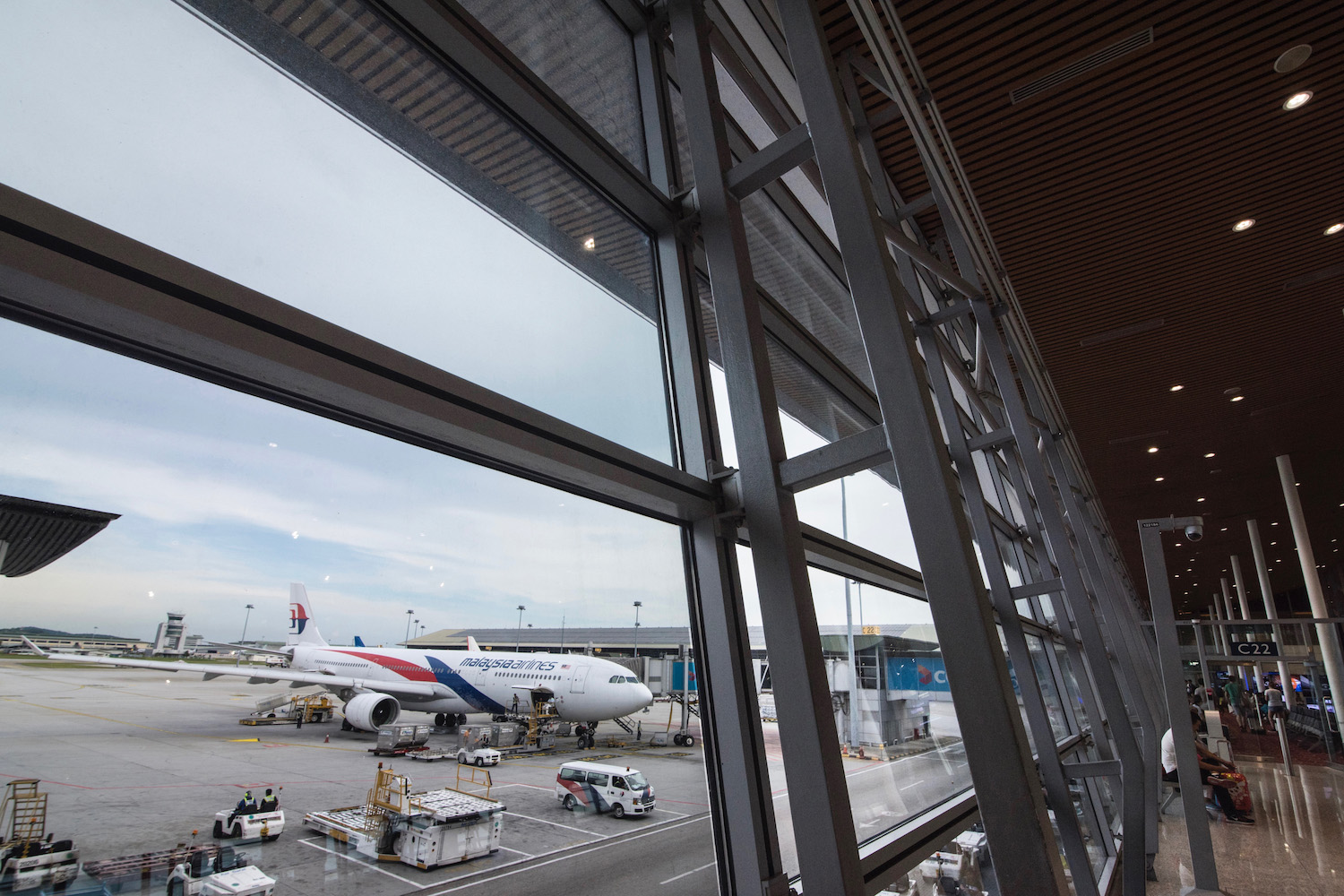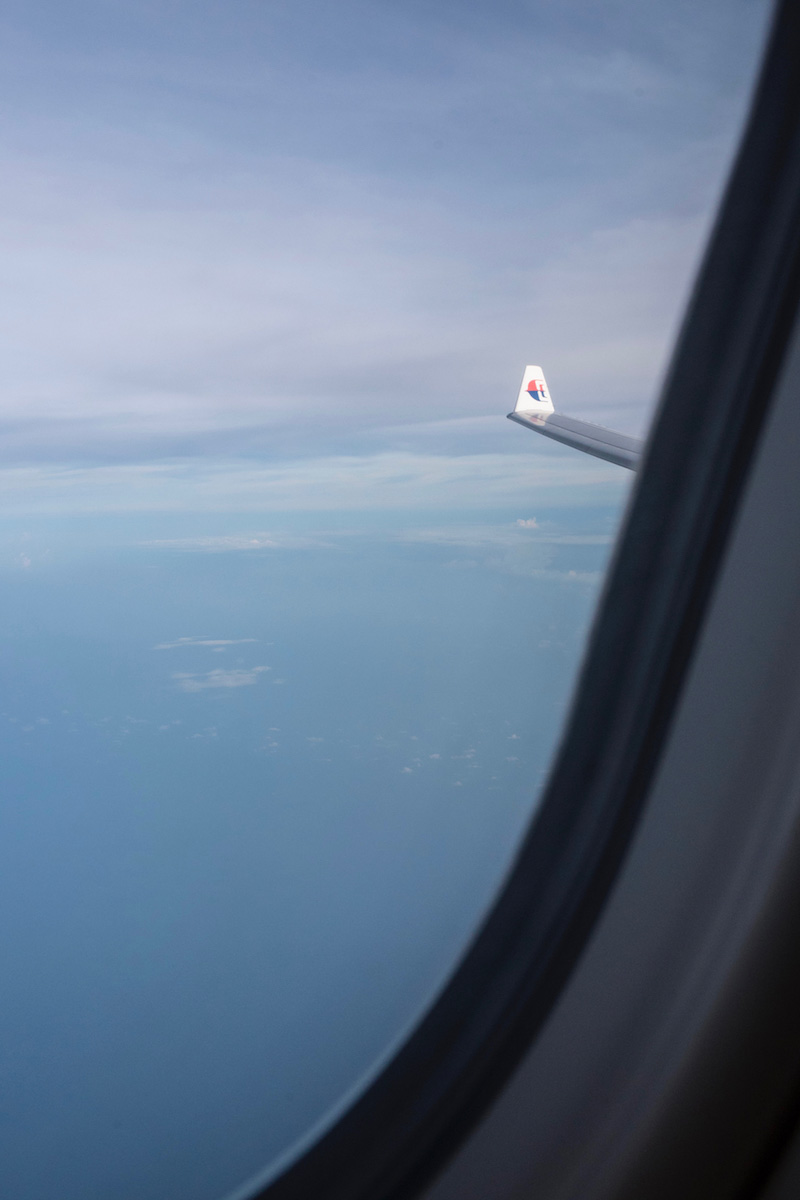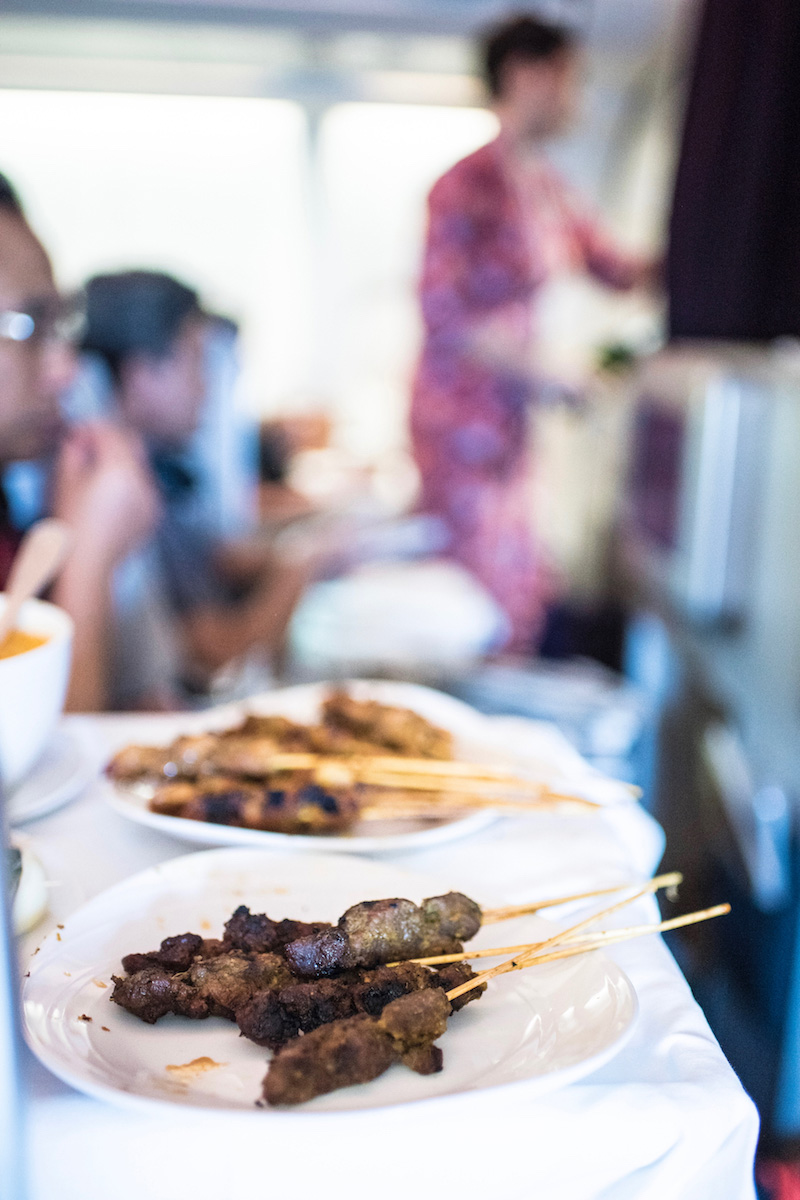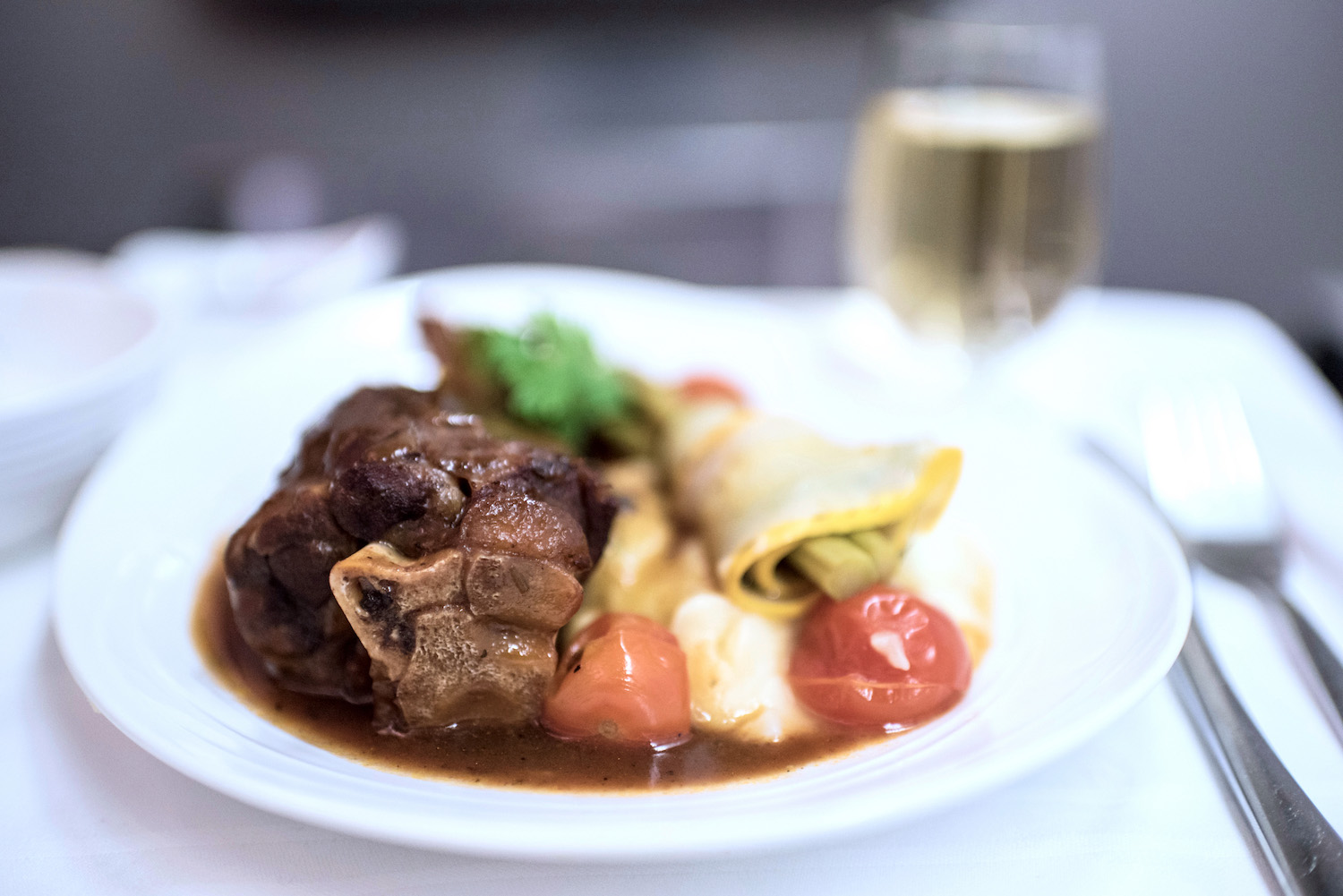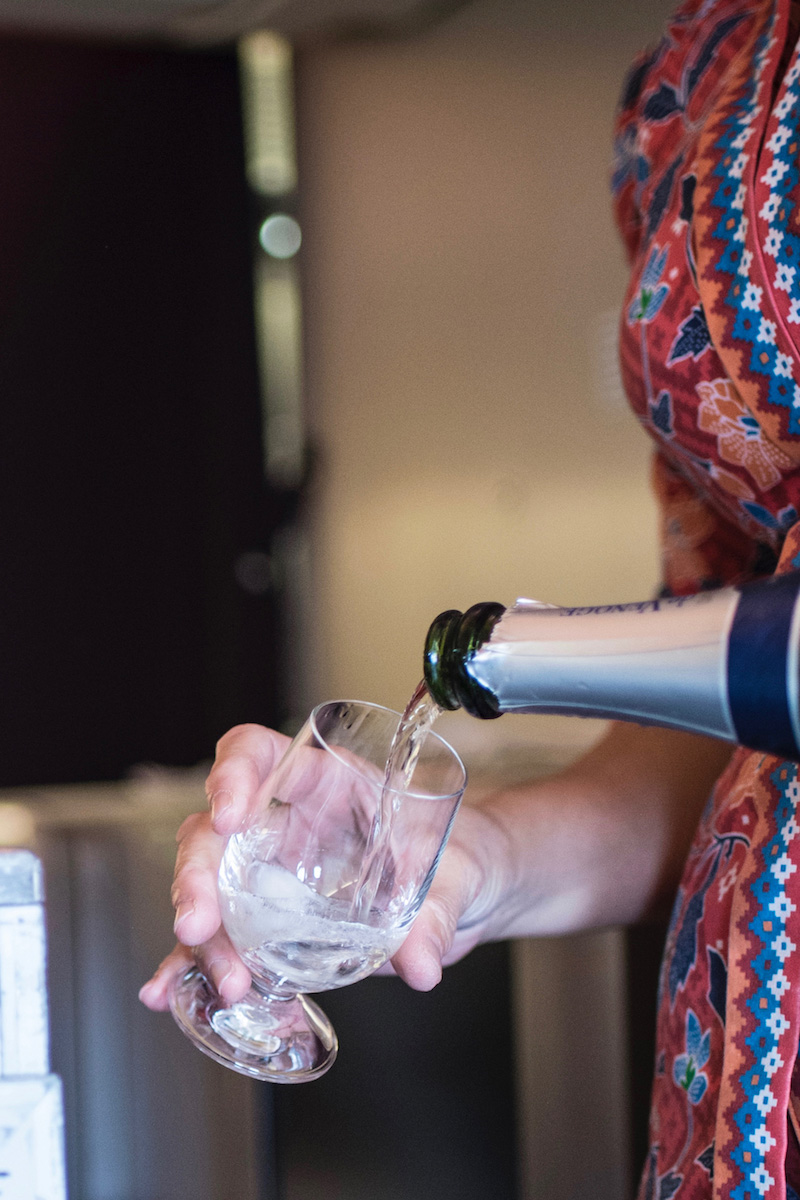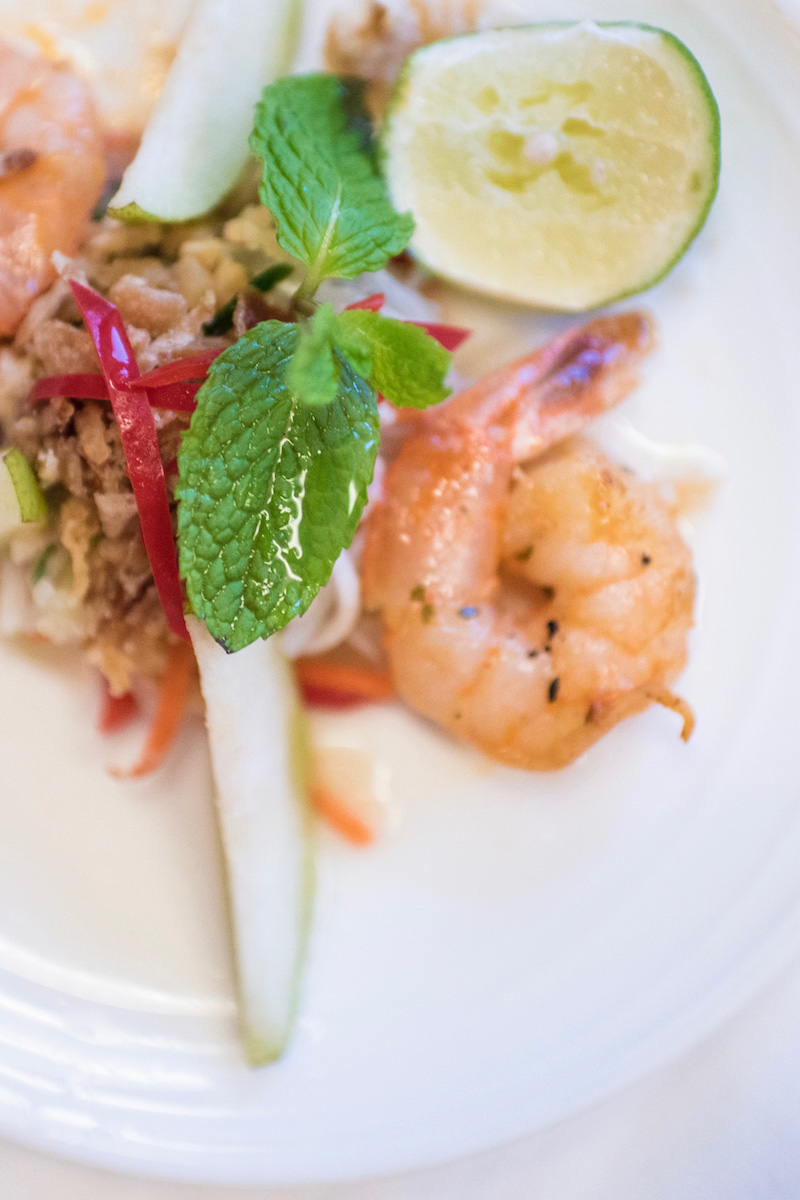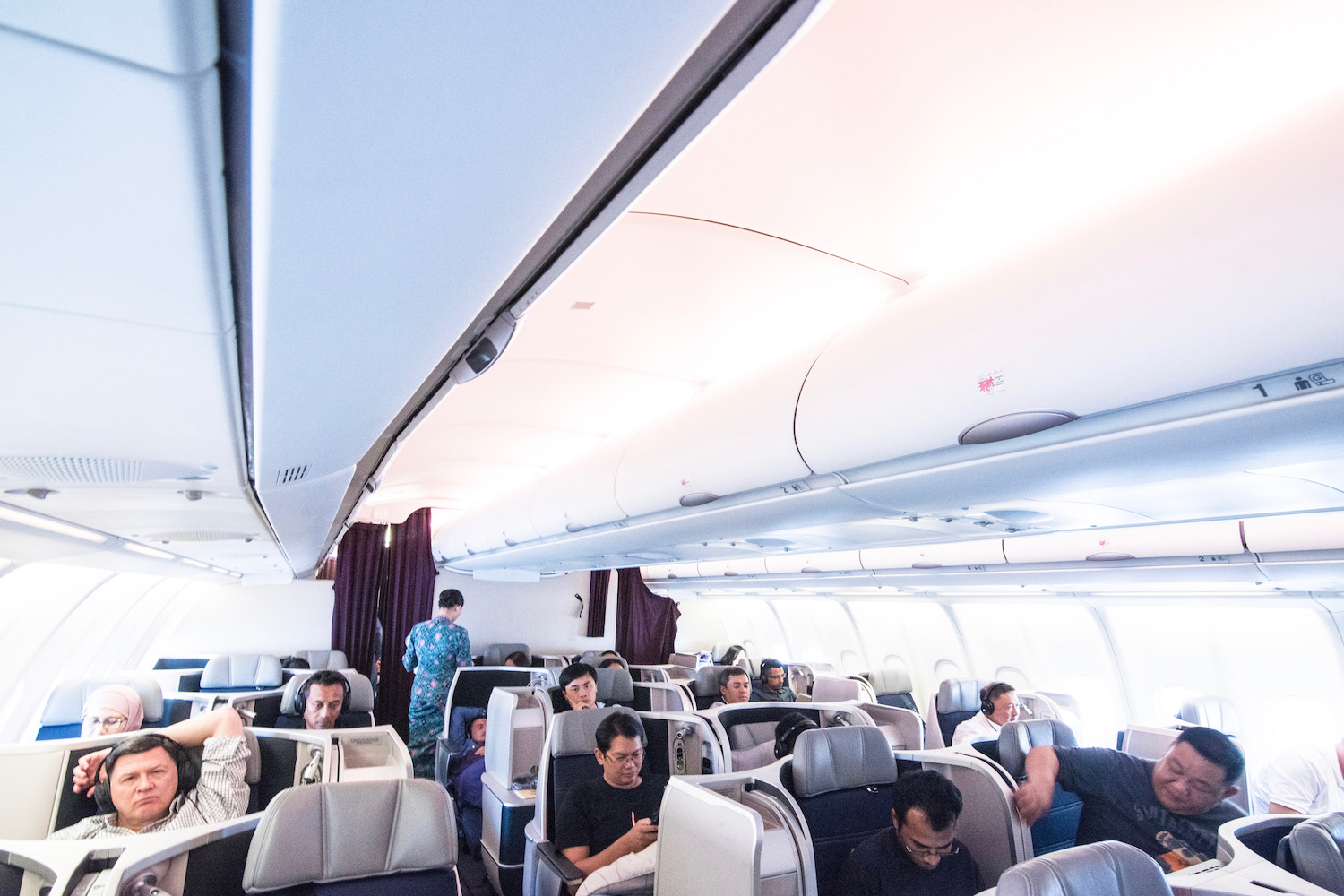 Malaysia Airlines Business Class on the Ground
Many of my criticisms of the flag carrier of Malaysia would be fine on their own, particularly given what the carrier has been through in recent years.
Notwithstanding mis-management and corruption (which, as my fellow expats in the region will empathize, is simply part of doing business in Southeast Asia), Malaysia Airlines seems to be a relatively well-intentioned airline; its persistence after the crashes of 2014 in particular is admirable. Whose heart didn't go out to the company that year?
With this being said, the sum of the flaws of Malaysia Airlines business class is too much to accept, and came to head when my Beijing-KL segment (which departed Capital Airport two hours later, due as much to PEK's chronic congestion as because of the late arrival of the inbound flight) arrived at KL just as my KUL-BKK flight was pushing back (just two gates down, ironically).
I mean, I understood that the gate agent's hands were tied, but her attitude (not to mention that she made me walk all the way to customer service to be placed on the next flight, rather than doing it her) was really ratchet, to use a term I feel really describes my overall experience in Malaysia business class.
On the plus side, I've always found the international Malaysia Airlines business class lounge to be wonderful, with a decent selection of wine and spirits, delicious Malaysian and other regional food, clean and plentiful shower space and an airy, open design. While patrons of the Malaysia Airlines Golden Lounge are frequently discourteous, I don't blame MH for this.
How to Book Malaysia Airlines Business Class
From Bangkok, the Malaysia Airlines business class price is uniformly low, with a seemingly endless cycle of sales throughout the year, at least for flights within Asia. I only paid around $500 to fly BKK-KUL-PEK-KUL-BKK; my upcoming flights from Bangkok to Japan via Malaysia were about $800 out the door, less than half of what I would've paid on ANA or JAL.
Now, I realize someone of you are probably wagging your fingers, reminding me that one gets what one pays for. This is fair! However, I think it would be an even bigger waste to book Malaysia Airlines business class with miles and points, since redemption rates on popular OneWorld partners like American Airlines and British Airways are the same as what you'd play to fly better airlines within the alliance; I would only choose Malaysia Airlines business class in the future for a rock-bottom cash price or if no other option is available when traveling on an award ticket.
The Bottom Line
I wanted my Malaysia Airlines business class review to be glowing, but the carrier didn't give me much to be positive about. From the poor condition and cramped condition of the aircraft cabin, to unprofessional and even cold service, to crappy on-time performance, flying Malaysia Airlines is a third-world experience, in spite of Malaysia's having neared developed-country status in recent years. I'll be taking Malaysia's A350 to Osaka in November and hope I'll have a better time then, but apart from the "Book the Cook Service" Malaysia Airlines offers, almost nothing sets its business class apart in a positive way.