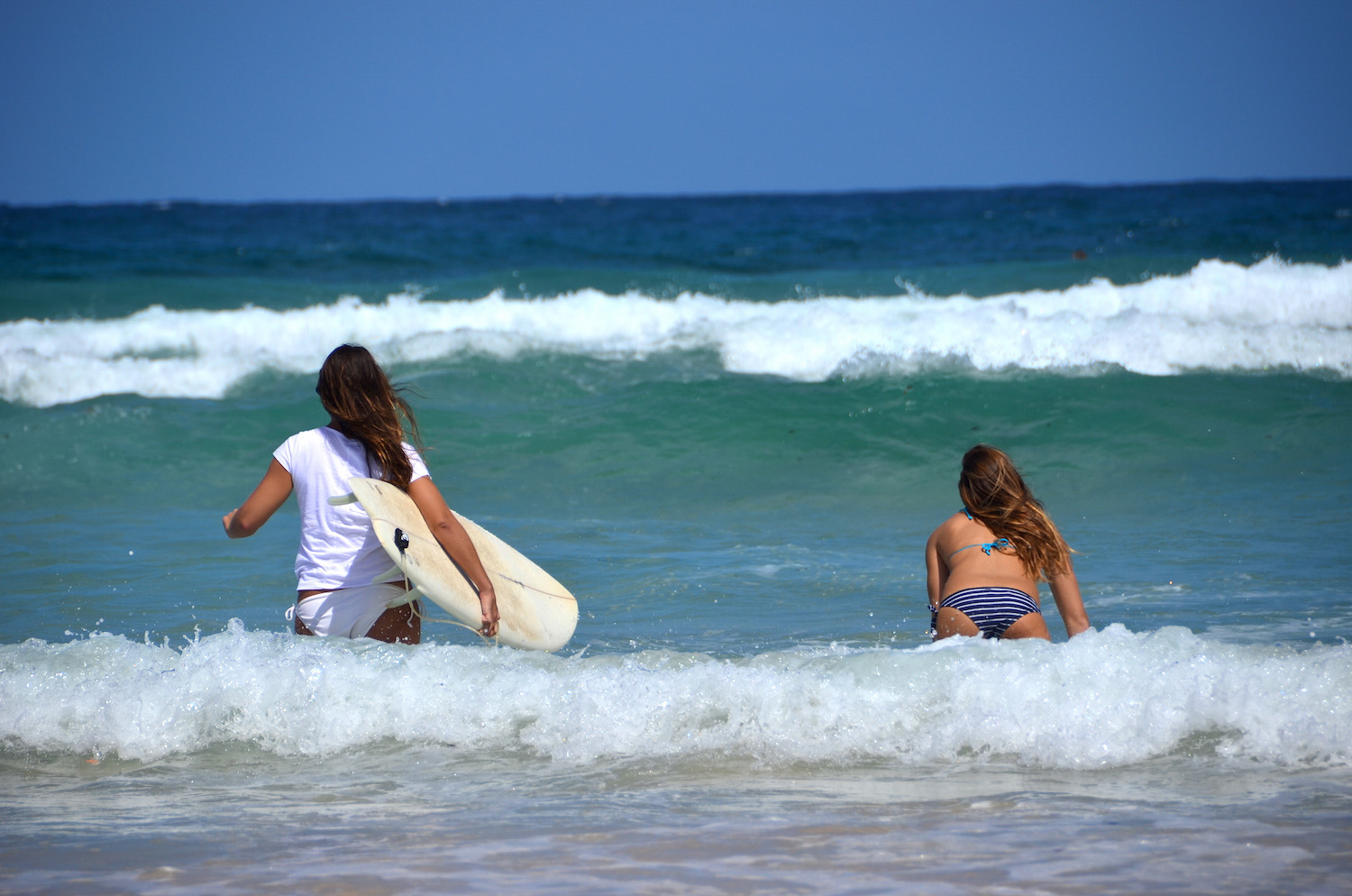 If you aren't a surfer, the thought of visiting Surfers Paradise, Australia might not have ever crossed your mind. The city's name, after all, doesn't leave a lot of room to the imagination, to say nothing of the massive waves lapping at its sandy shores. Surfers Paradise is much more than just, well, a paradise for surfers, no matter what brings you to Australia's Gold Coast in the first place.
Bars and Nightlife in Surfers Paradise
It's no secret that surfers love to party, but even if you've never managed to ride a wave all the way to the shore, you can still take advantage of the incredible nightlife in Surfers Paradise. From techno dance bars, to risqué Las Vegas style bars, there's a little bit of everything for everyone in Surfers Paradise, no matter which type of nightlife you usually prefer.
If you want to go out but don't necessarily want to party, hit up a late-night establishment that serves food or coffee, from award-winning coffee shop, Black Coffee Lyrics, to Beer Garden, which in spite of its German name is most famous for its Brazilian churrascaria offerings. Likewise, you'll enjoy the standard pub fare at Waxy's Irish Pub just as much as you do its Irish beer selections, which of course feature Guinness.
A Shopper's Paradise
There's no better way to show off your sunkissed skin than with new clothes – and Surfers Paradise gives you plenty of options on the shopping front. You'll find more than 100 stores in The Paradise Centre, for example, which boasts everything from big international labels, to local Australian brands, to high-end luxury. Another mall to do your Surfers Paradise shopping is Centro Surfers Paradise, which sits right in the heart of the city off Cavill Avenue.
You don't have to go to a mall to do your shopping in Surfers Paradise, but you should keep in mind that many of the low-priced "designer" goods you see for sale at street markets in Surfers Paradise are actually fake, which means that you might actually be overpaying, rather than getting a bargain. Beyond being a huge ripoff, it can actually be illegal to import fake goods into certain countries, so make sure you don't willfully buy them to avoid breaking the law.
Where Life is Always a Beach
With some of Australia's most pristine coastline, Surfers Paradise is an amazing place to enjoy a beach vacation, even if you don't get in the water, let alone surf. Find a Surfers Paradise hotel or take advantage of the apartment rentals and timeshares in the highrise towers that line the beach, such as the sparkling Q1 Tower, whose height of more than 1,000 feet makes it Australia's tallest building.
No matter where you make your home in Surfers Paradise, use your time on Australia's Gold Coast to kick back, relax and enjoy the views – of the paradise that sits in front of you, or of the city's namesake surfers themselves.