I first met Andrew New Year's Eve, 2013. We got along famously, but for reasons I never cared enough to question, we only ended up seeing each other one other time: Nearly two years later, just before he moved to San Francisco.
"Although I'm moving to the city," he explained,  "it's really the coast I'm in love with." He described his transcendental experience at some spiritual wellness institute just south of Big Sur, but what really intrigued me was a beach he claimed to have discovered.
"Amethyst?" I asked, shocked.
He nodded. "It's made of amethyst crystals – a purple beach."
I haven't seen Andrew since, and even if my just-completed trip to California had taken me into San Francisco, I don't know if I would've made the effort – he's married now. But the mysterious purple beach just south of Big Sur? Well, that's another story.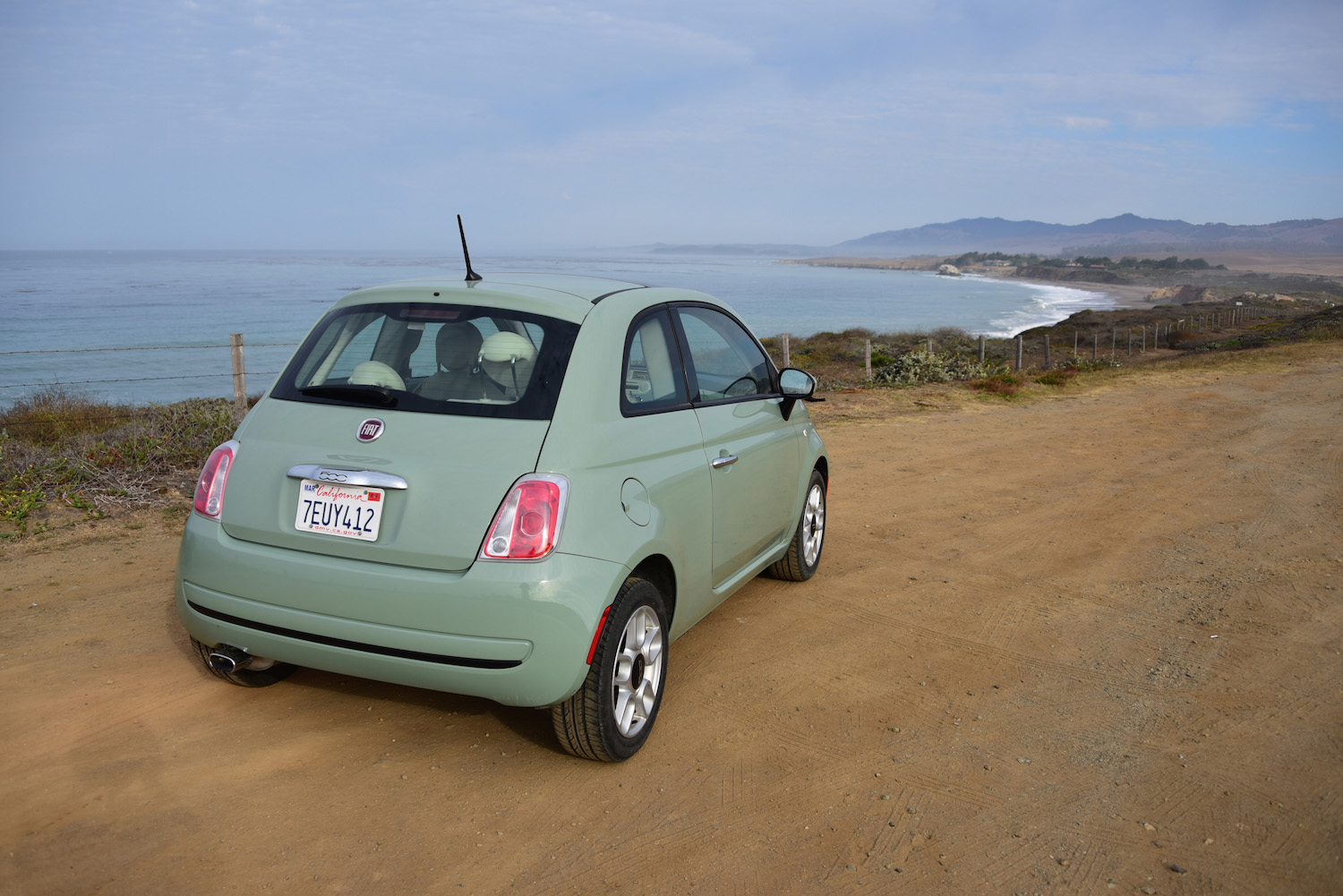 After catching what was undoubtedly among the most beautiful sunrises of my life, I started heading north along Route 1 in my seafoam-colored Fiat. I wanted to make my way directly to the purple beach, eager hummingbird that I am, especially when I saw how short the distance was. Big Sur – 103, the sign read.
The purple beach is south of Big Sur, I thought. This will take me no time.
There were two problems with my hypothesis. Well, one problem was with the hypothesis – the other was with the logic behind it: I was flown out here to drive the Highway 1 Discovery Route, which covers destinations like Avila Beach, Cayucos, Cambria, San Simeon and Ragged Point, and ends a fair bit south of Big Sur and the purple beach.
Indeed, 100 miles passes very slowly when it's lined with scenery like this.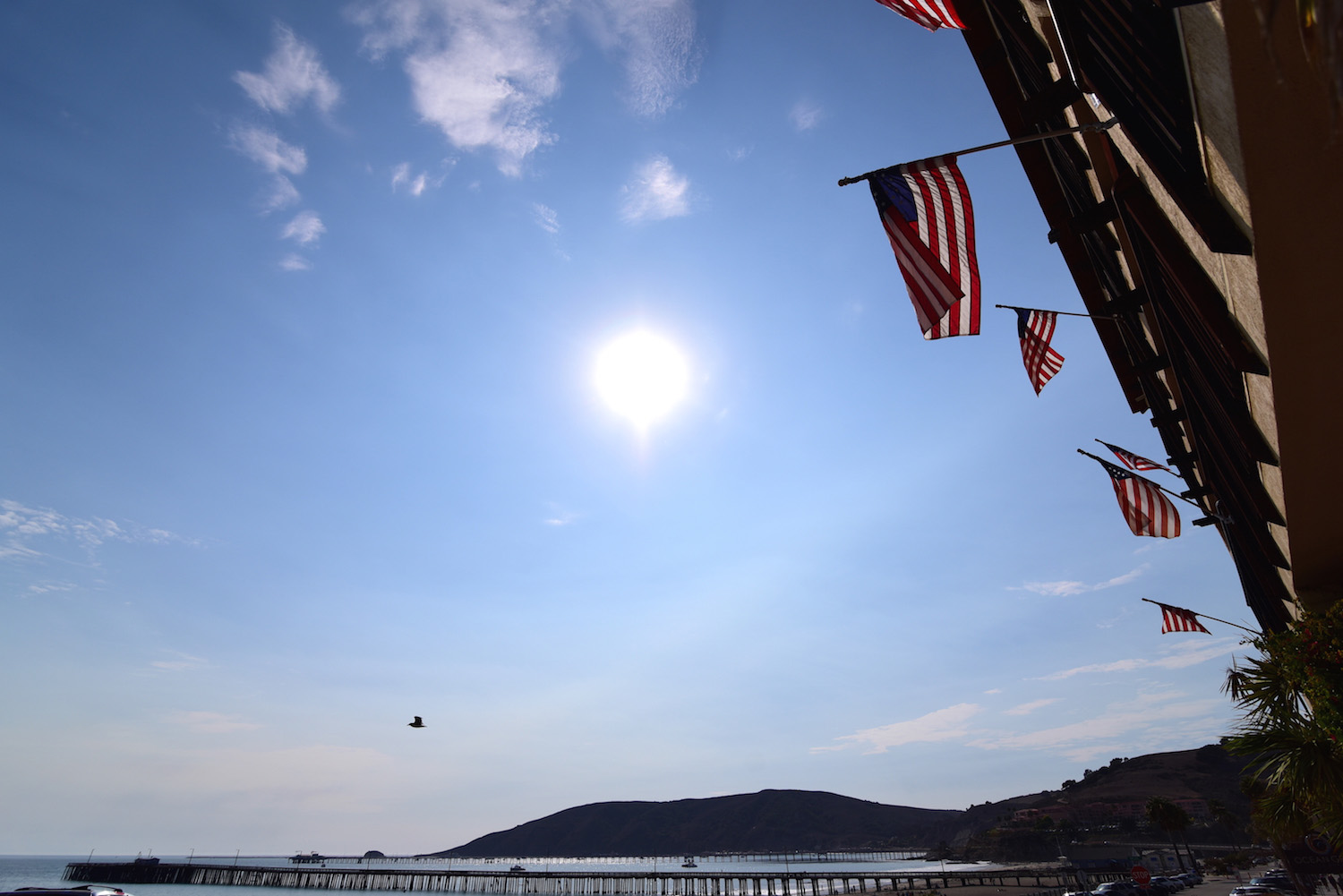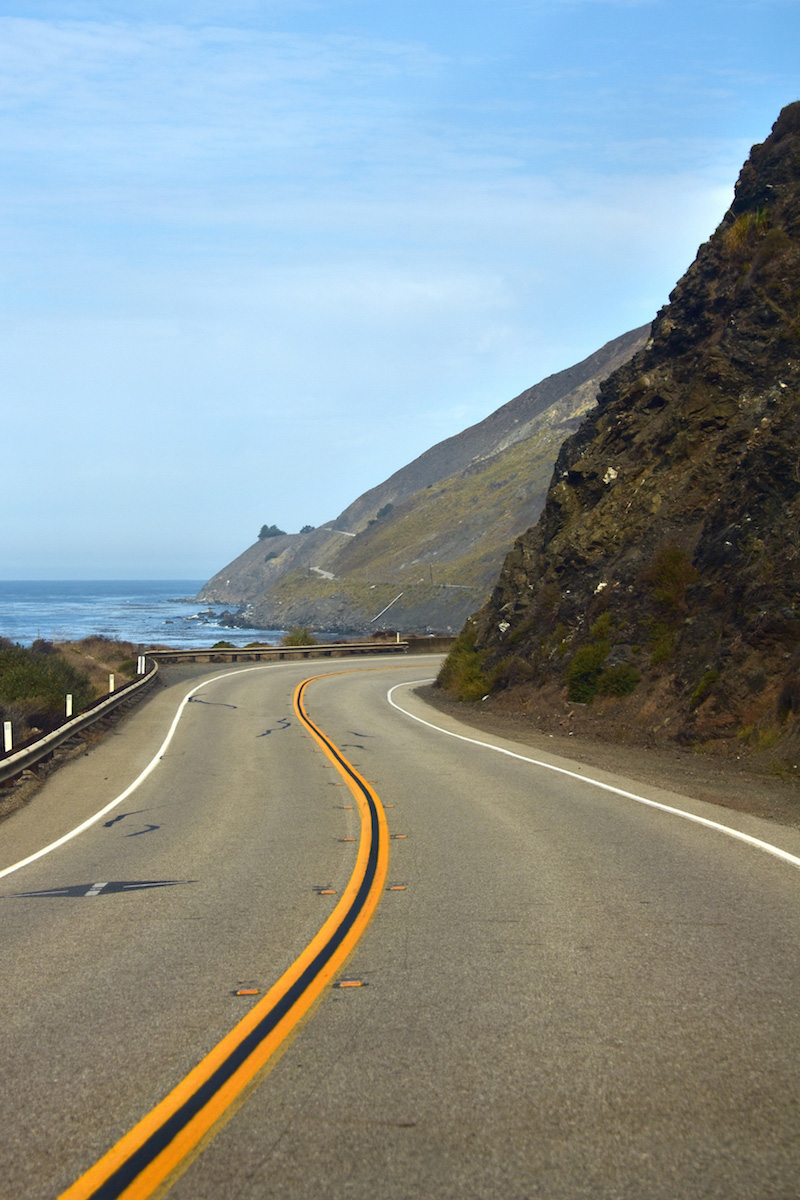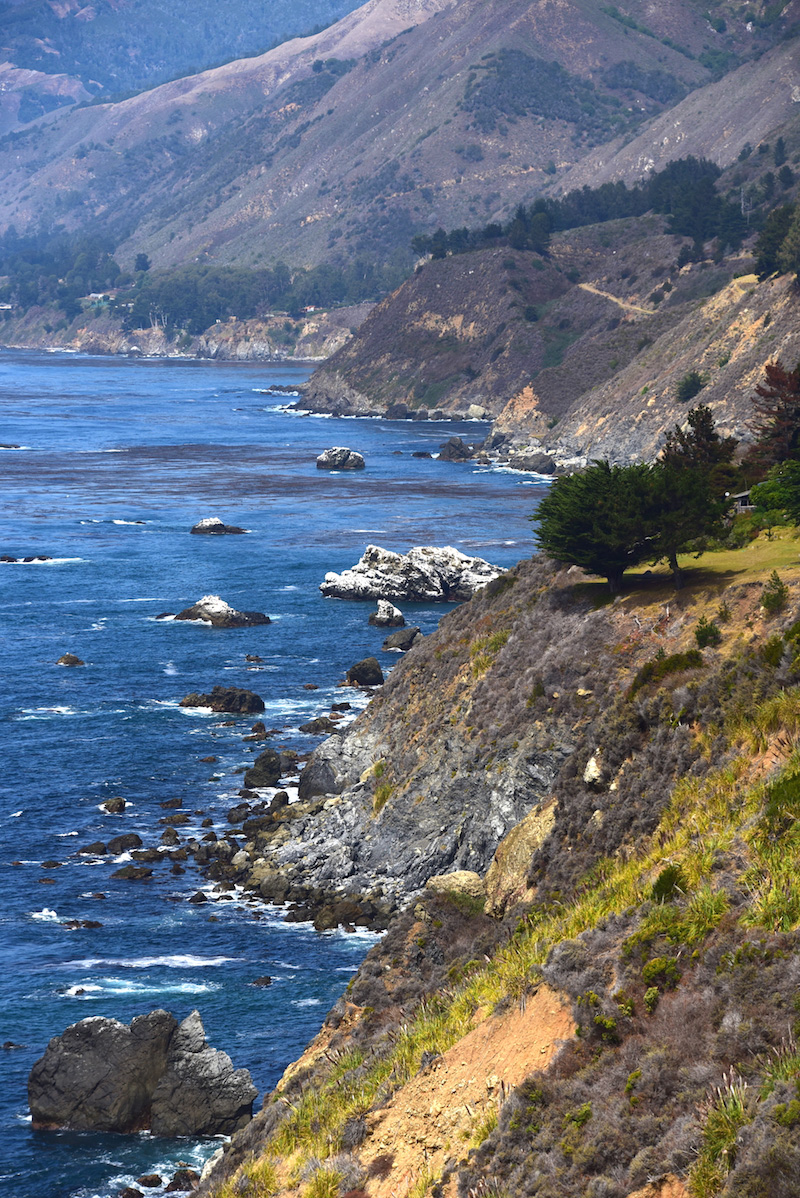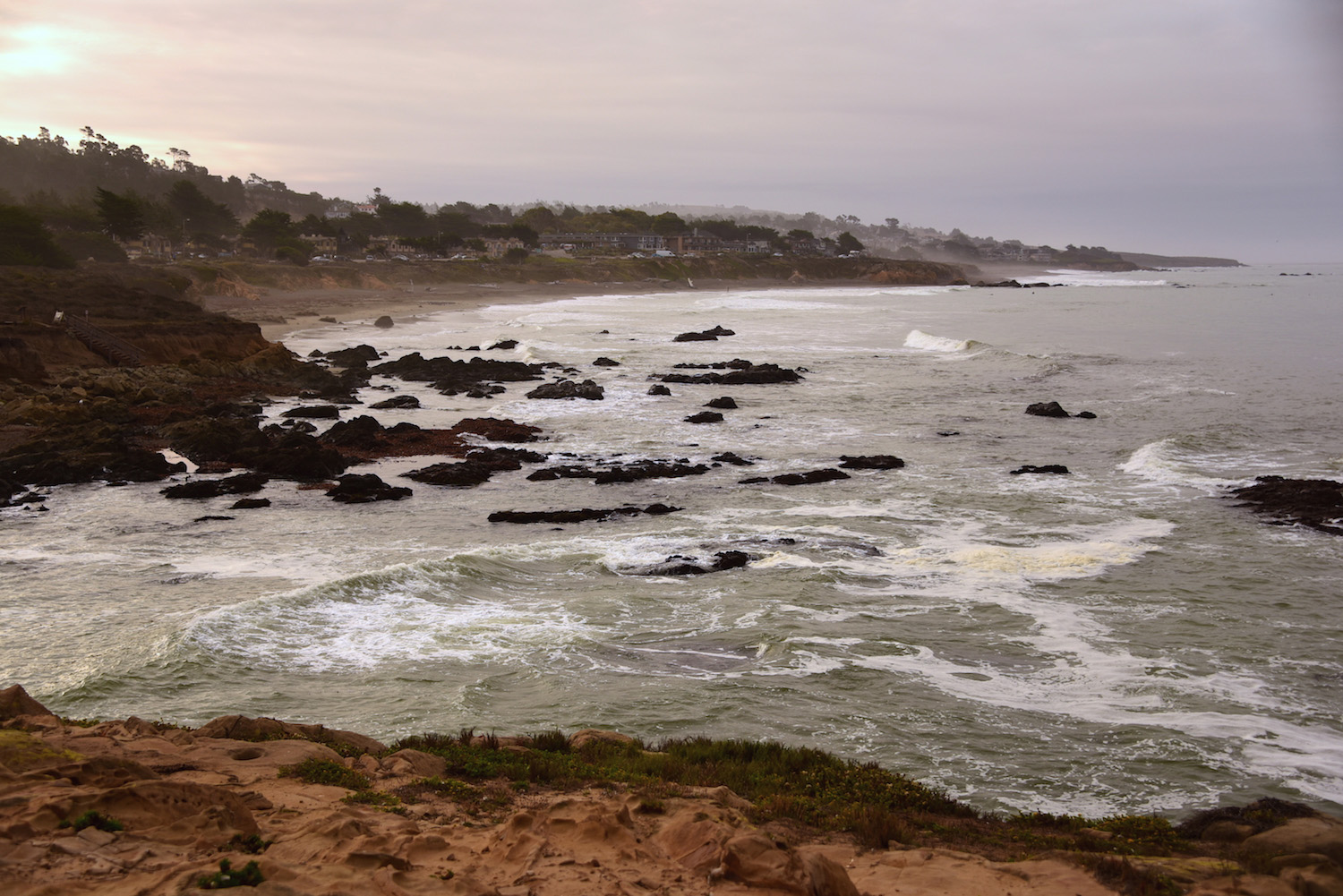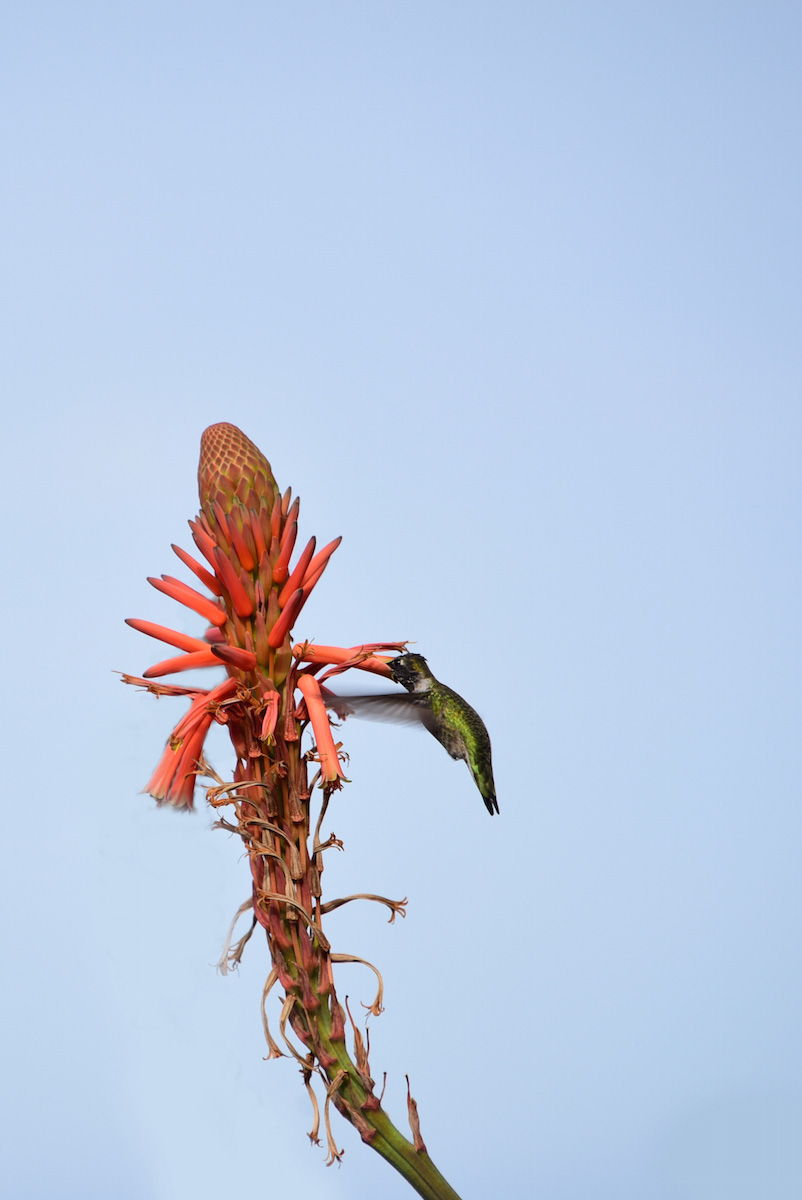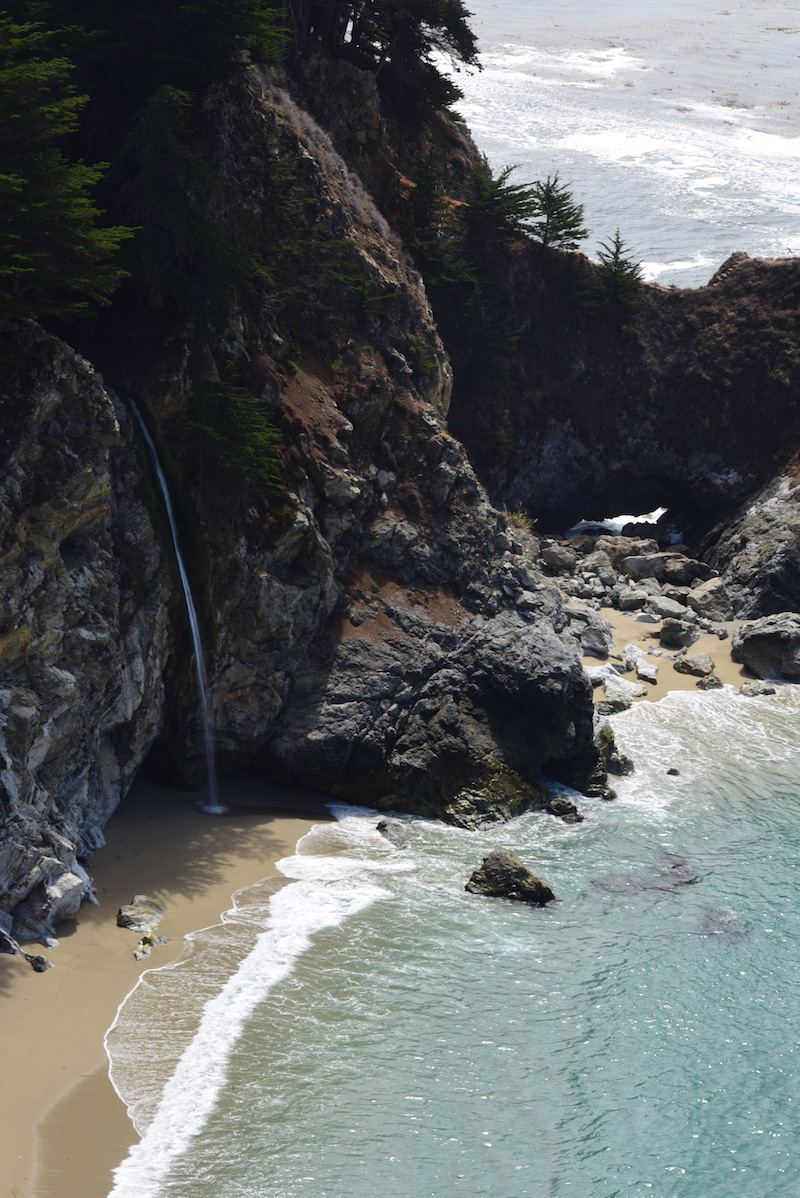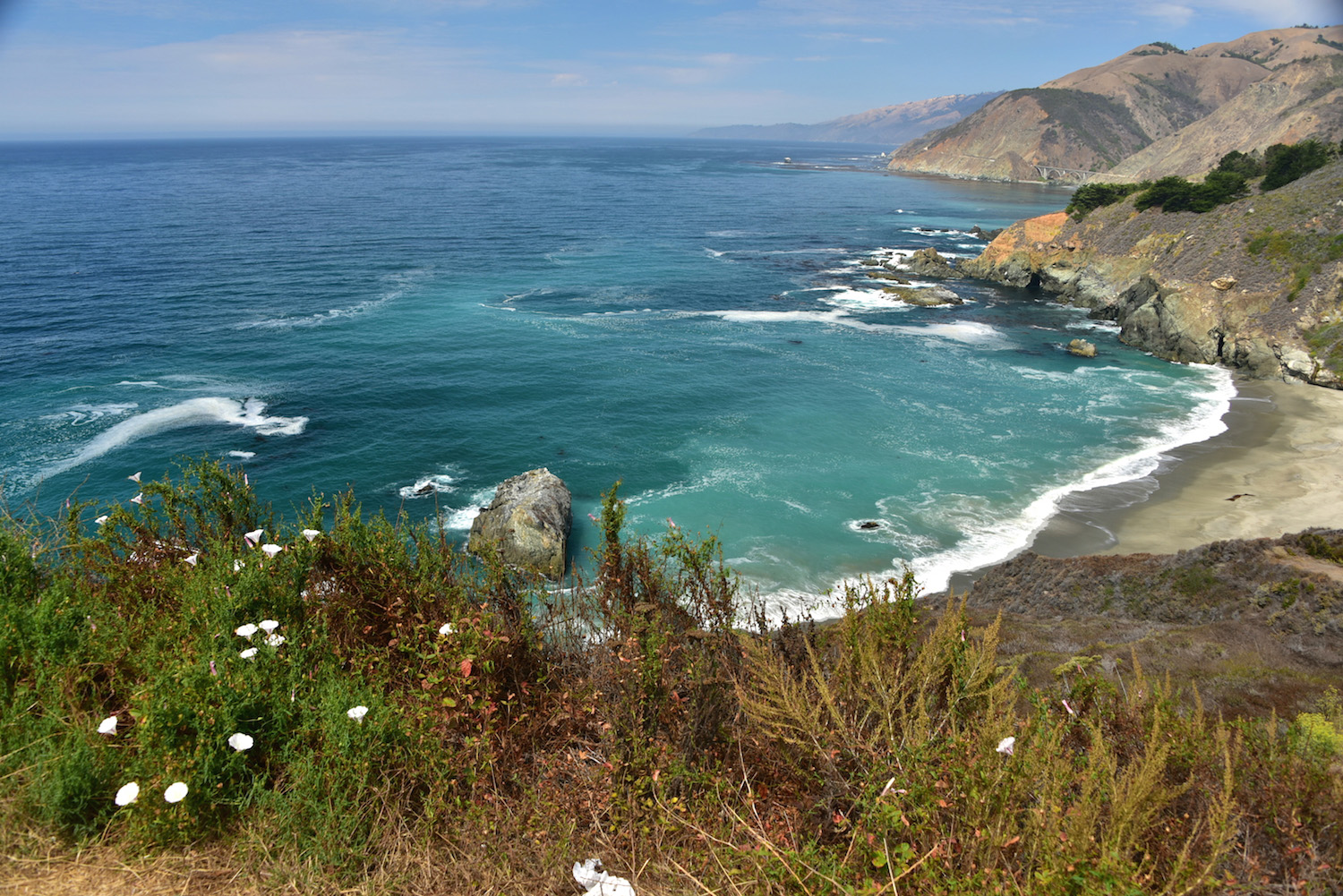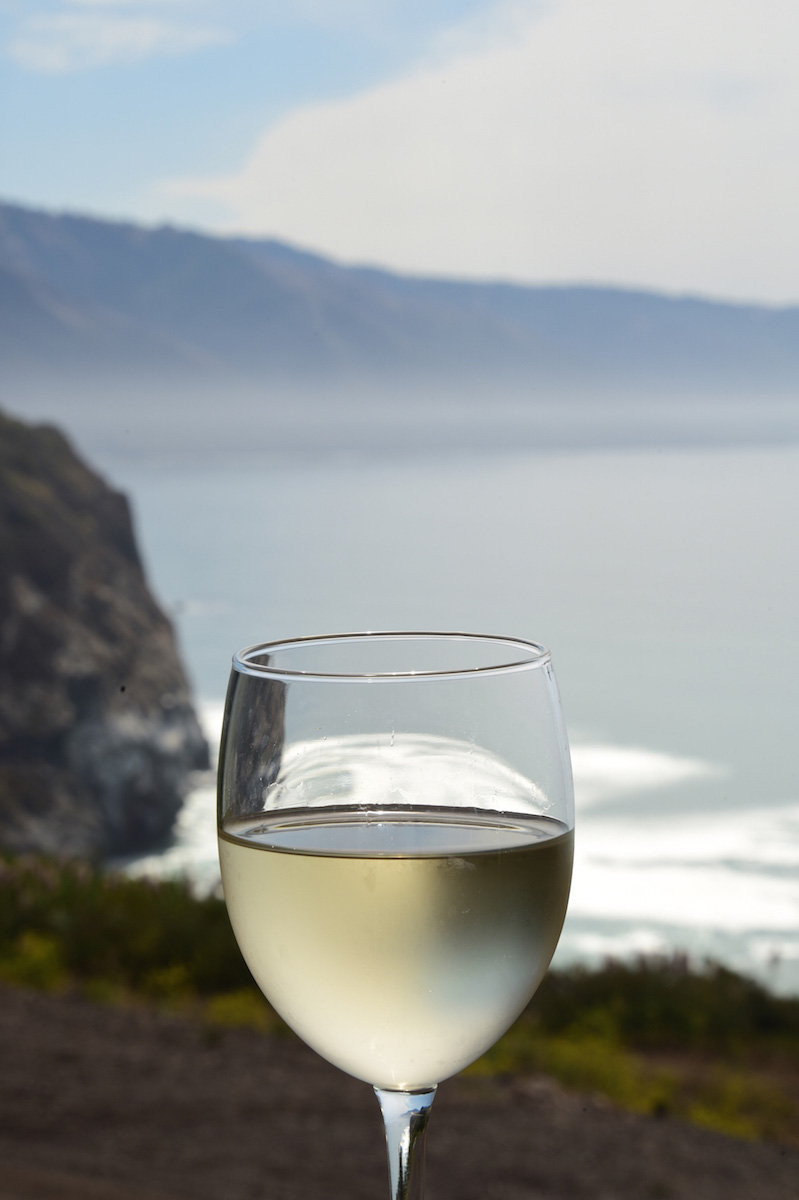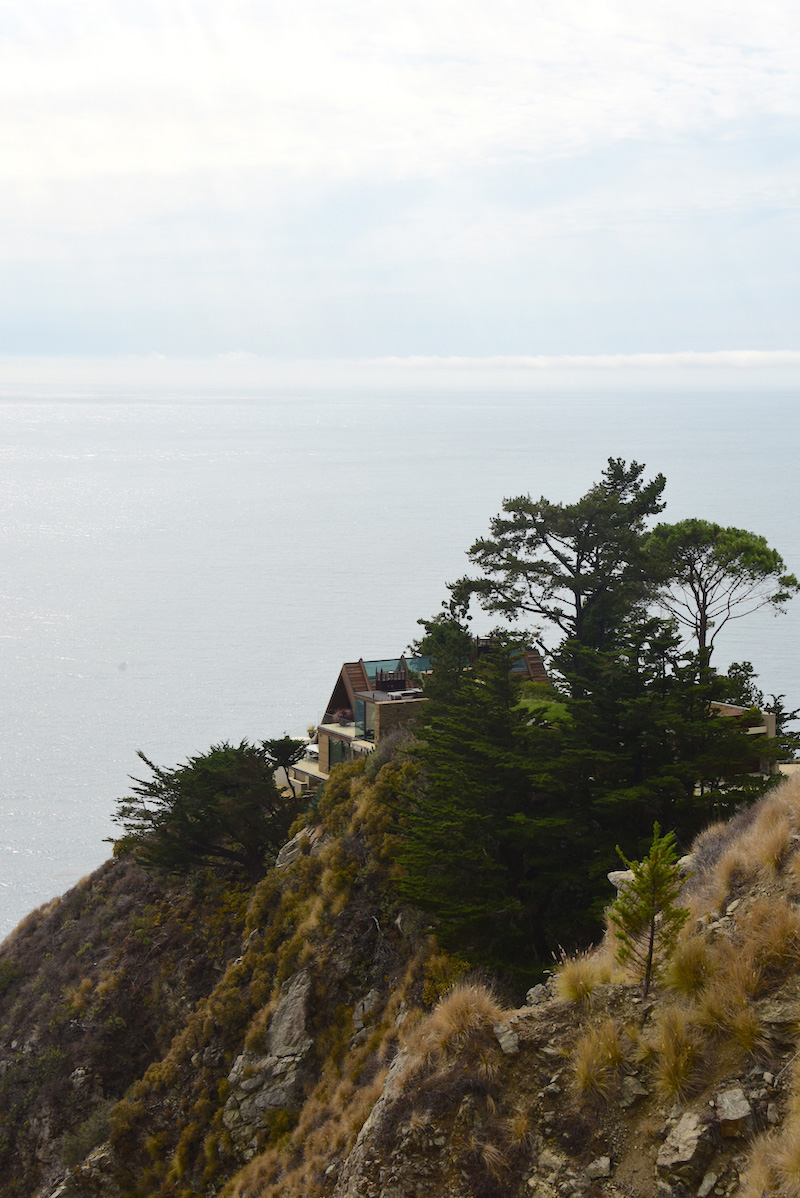 To be sure, it would take almost five hours, a hearty meal and a glass of local pinot grigio before I turned off Route 1 at mile marker MON 45.64, just past the Big Sur Post Office, toward where my Internet research had told me the purple beach was located. Pfeiffer State Beach, not to be confused with Julia Pfeiffer Burns State Park (the beach-waterfall pictured above) or any of the other sites in this area named for the Pfeiffer family.
But it wasn't going to be quite that easy.
"It's $10, cash only," the young man, who'd just before scared me into thinking there were no parking spots left at all, explained.
I gasped. "Do you know what year it is?"
"Do you want a parking spot or not?"
Had it not taken me the better part of the day to get here, I would've just parked my car up along the highway and walked my happy ass the two miles down to the beach. Unfortunately, the sun was closer to setting at this point than it was to rising, so after begging the attendant to hold the spot for me while I went back to the Post Office to use the ATM, I paid cash for something in a first-world country in the year 2015.
This had better be worth it, I thought.
The good news is that the beach had purple sand on it – I spotted this within moments of walking onto it. The bad news is that the purple color was almost indiscernible unless you were looking at it up close; only a small percentage of the beach's overall sand was purple; it was mostly back from the water, rather than right on it.
The general scenery of Pfeiffer Beach was spectacular, no doubt, but as far as I'm concerned, California does not have a purple beach.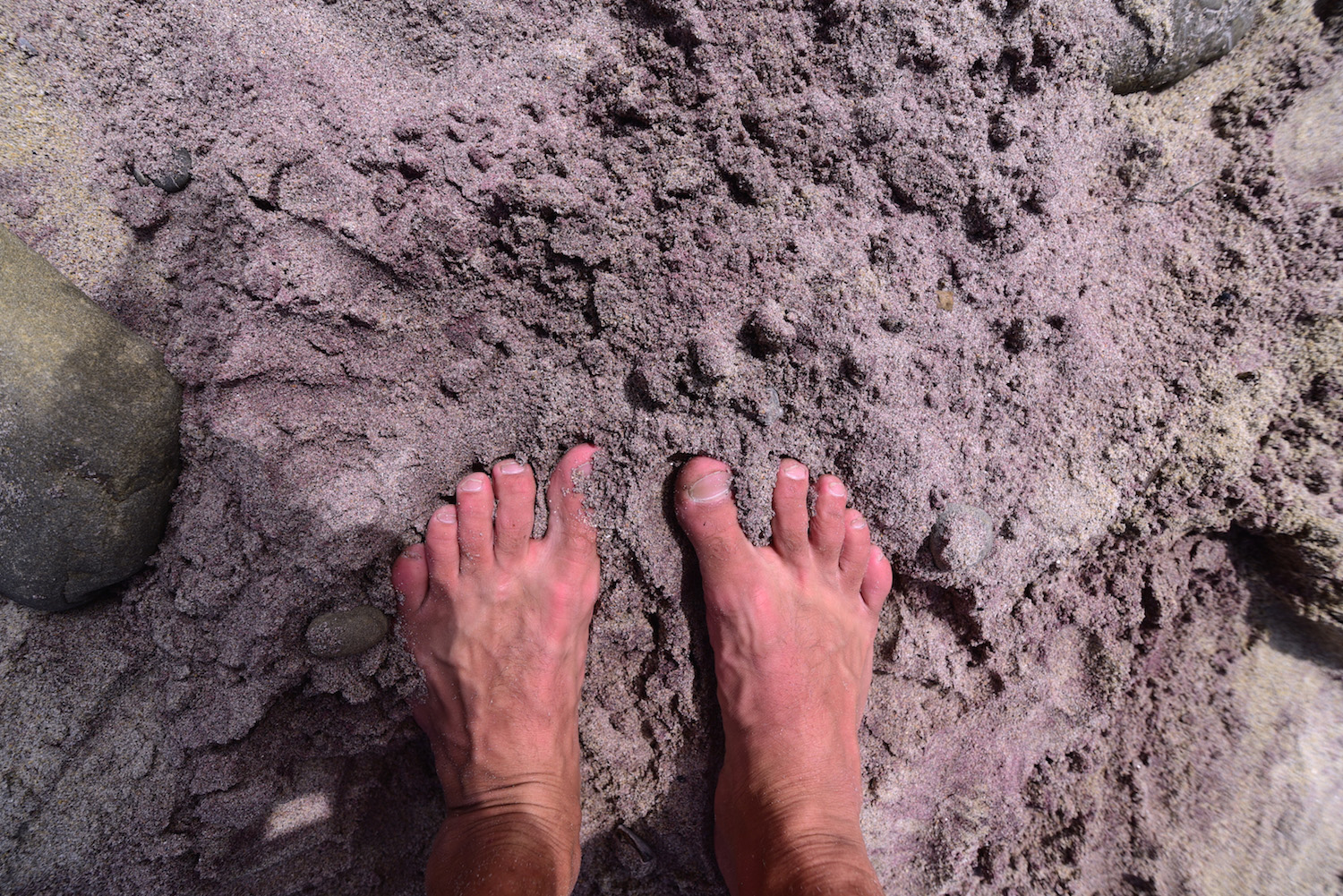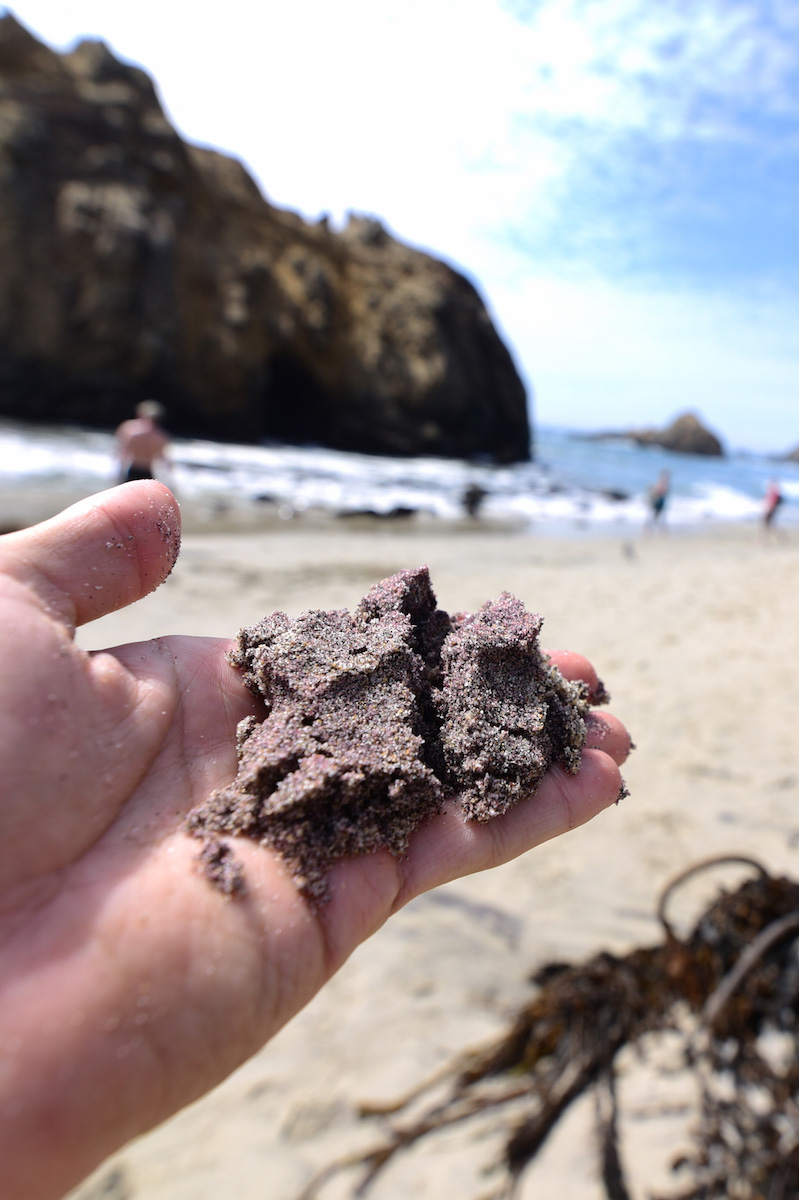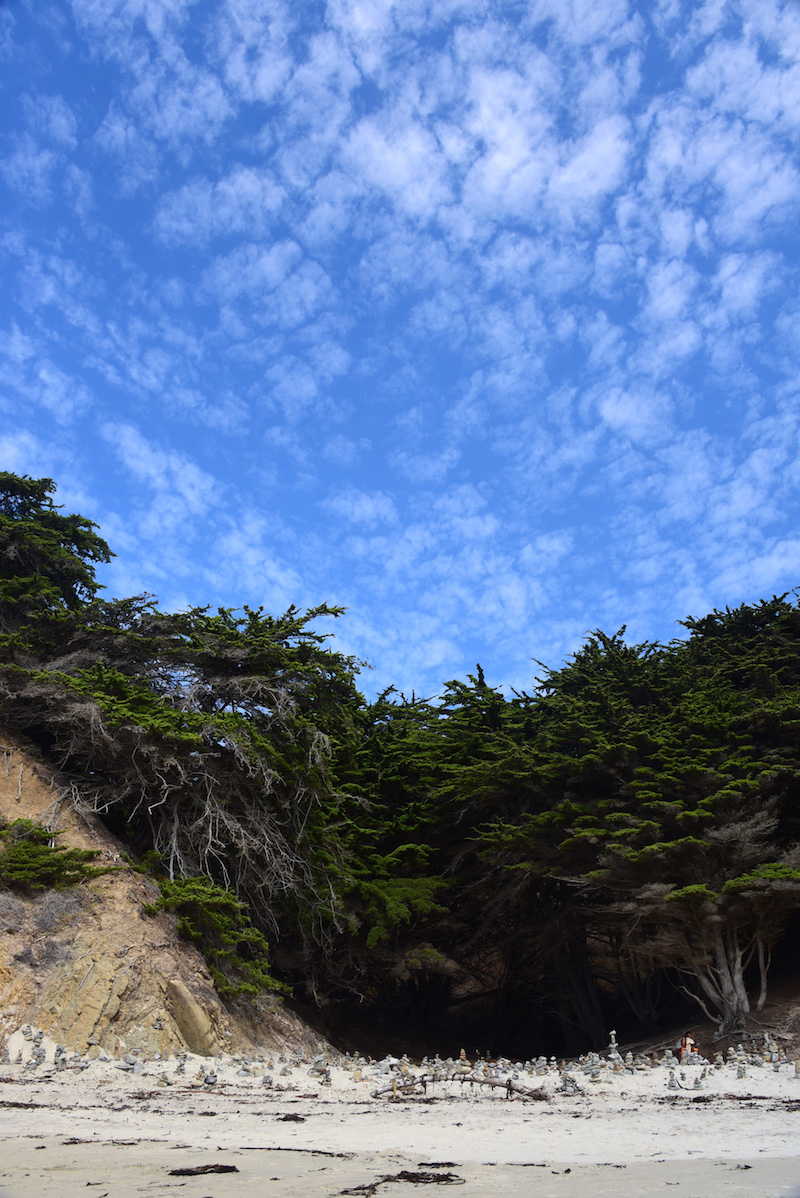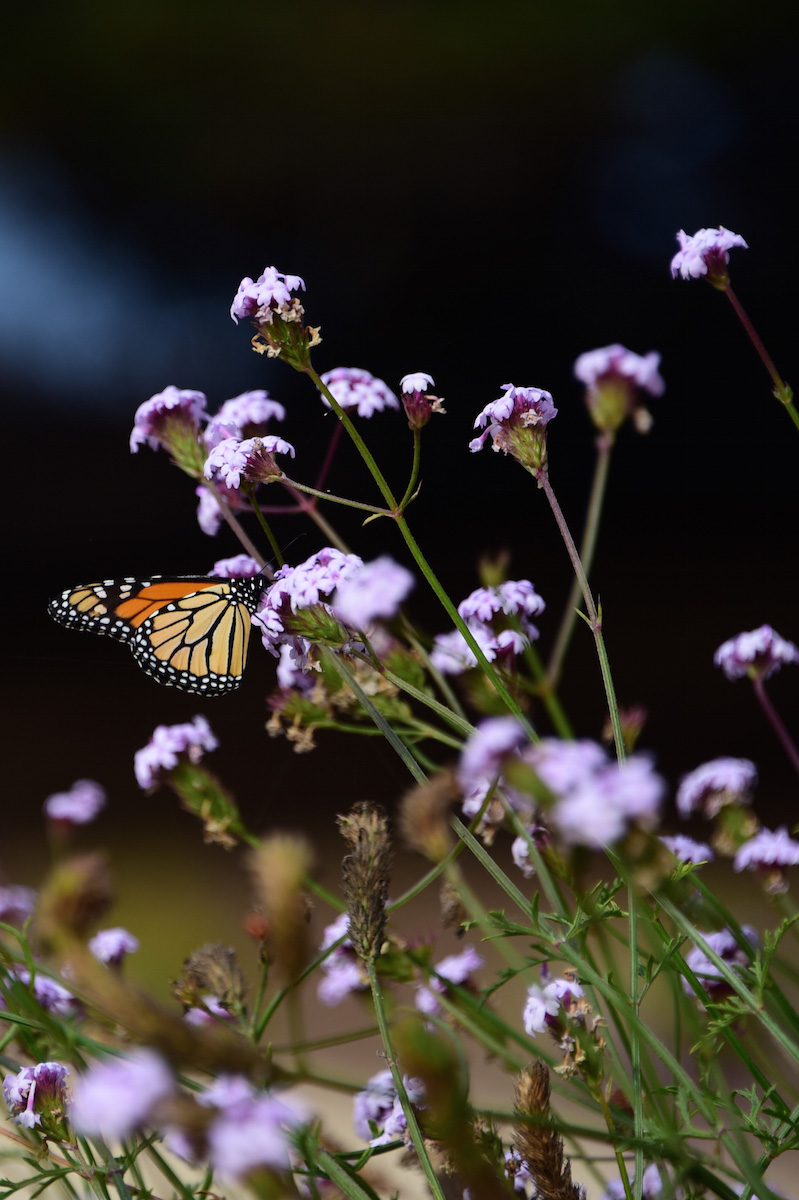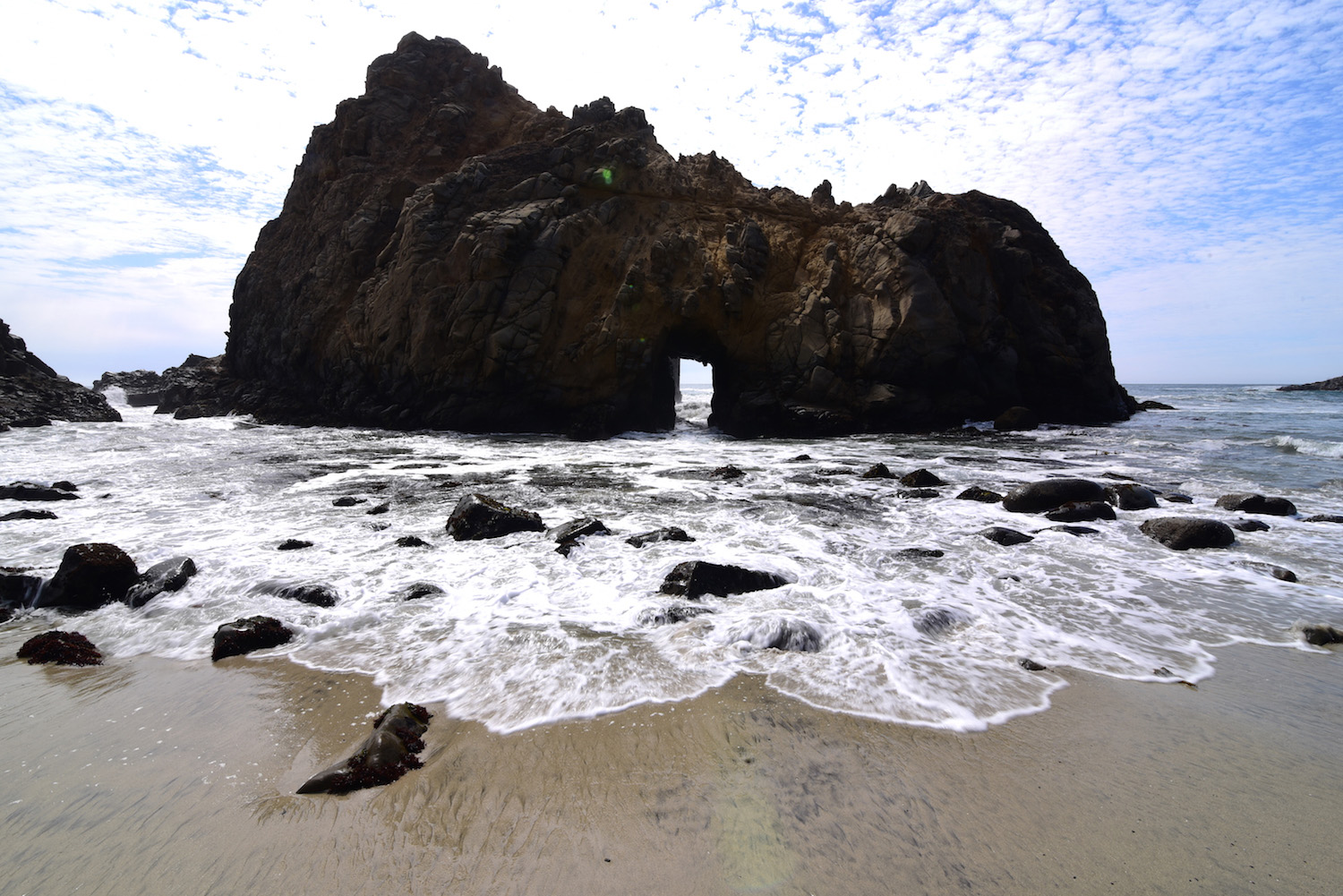 Discovery, according to Webster's Dictionary this is, means "the act of finding or learning something for the first time." This is an apt descriptor of my experience driving California's Discovery Route.
My paid commission notwithstanding, the aim of my trip had never been to determine the location or existence of California's purple beach or indeed, to drive as far north as Big Sur at all. It had been to explore the destinations along the coast of San Luis Obispo County – a portion of the state I frankly had no familiarity with.
"I feel like most people aren't familiar with this part of California," I explained to Michael, chef at the incredible Gardens of Avila restaurant where I enjoyed my best dinner along the Discovery Route. "Maybe they don't even know it exists."
He laughed. "I think a lot of people who live here would like to keep it that way, at least to an extent."
It was important for me, if only to to tie off the loose end of whatever it was I had (or didn't have) with Andrew, to see the purple (or not-so-purple) beach for myself. But what was more important, in the end, was getting to know a part of the world I might never have seen, had it not been for a kind invitation sent my way, and in turn, to send one your way.
What will you discover along the coast of central California?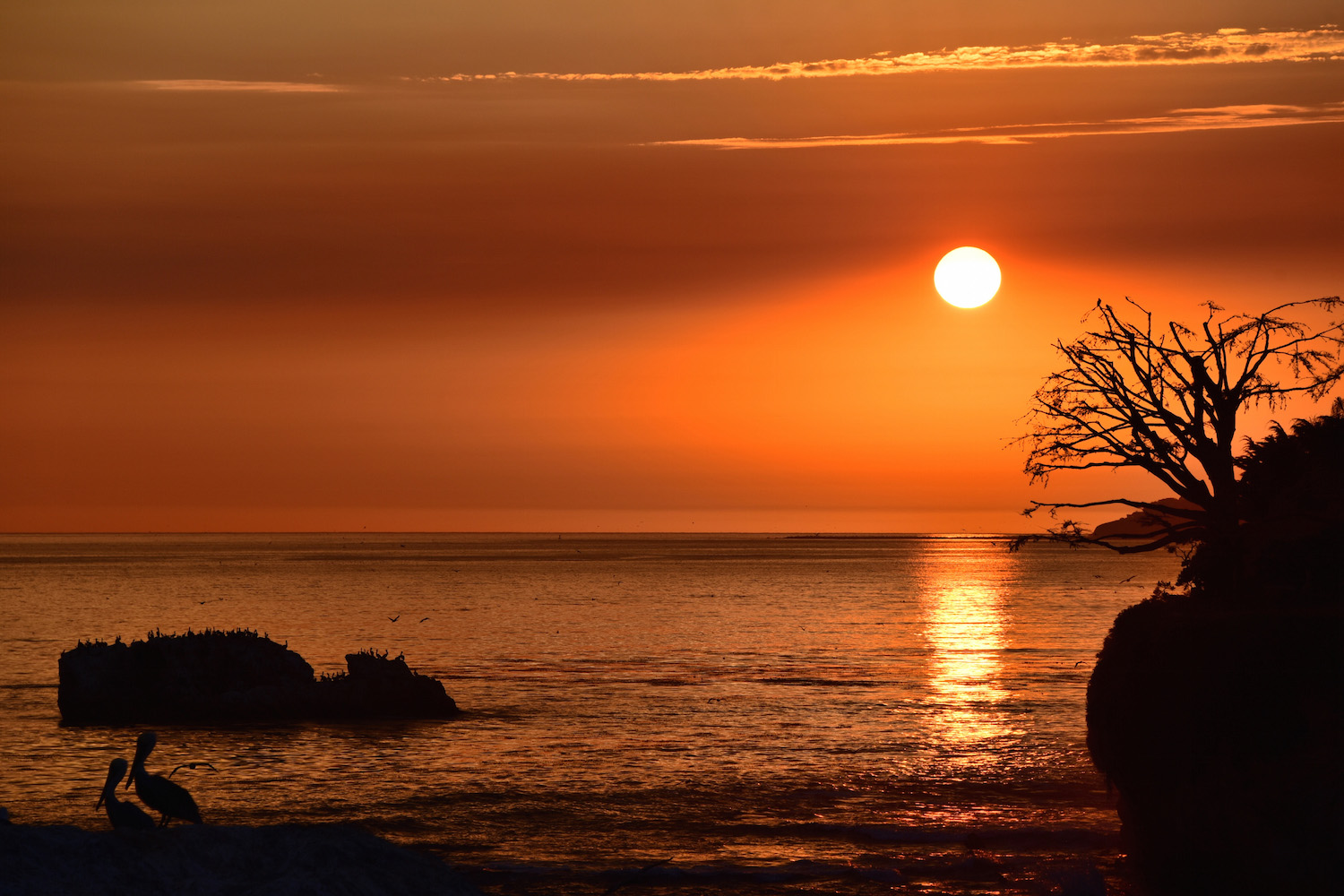 A massive thanks to Maryann and Susan at Mental Marketing, for inviting me to California and facilitating my trip.