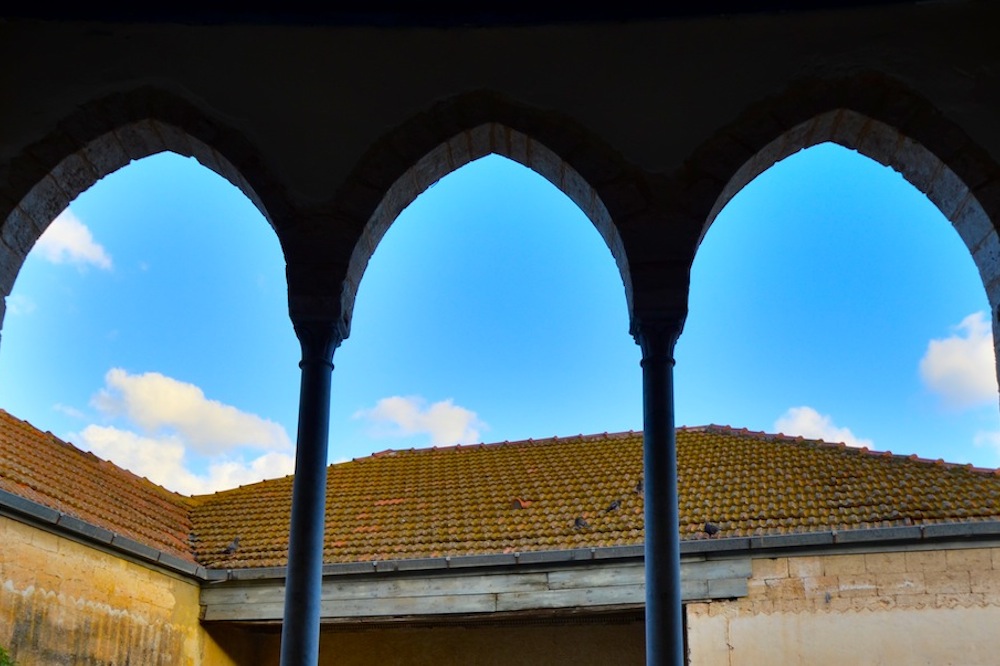 Prior to this Tuesday, if I'd been asked to make a list of the top destinations in the Middle East, only one city in Israel – Tel Aviv – would have made it. Even if the scope of the list had been narrowed to Israel, the city of Nazareth never would have crossed my mind.
Yet after only a few days here, Nazareth has become one of my favorite places in the world, and not just because of how much I enjoyed myself. The city represents the future of Middle Eastern tourism, which says nothing of the example it's setting for peace in the region.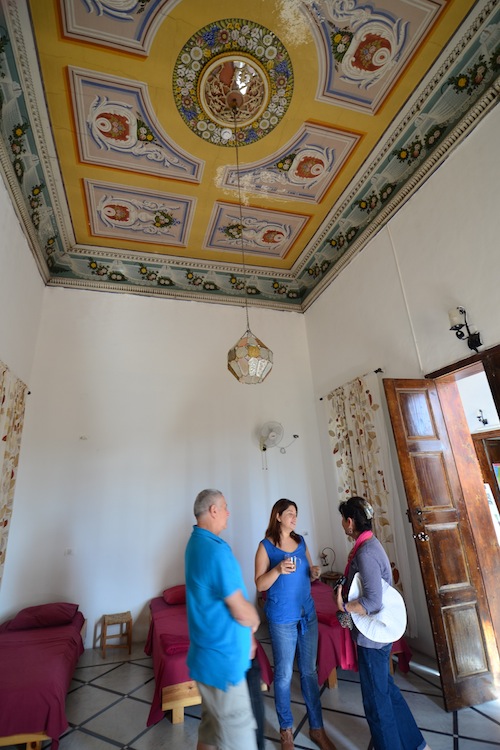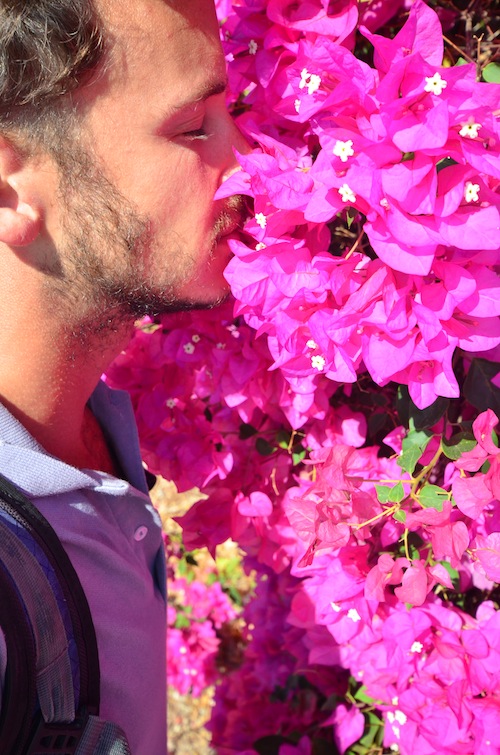 My Nazareth experience begins in the heart of the old city. Although I arrived at just past six in the evening, it was already dead quiet, the labyrinth of covered streets criss-crossing the city empty except for the occasional stray cat.
It wouldn't have been that way just a few years ago.
Nazareth, Odette Shomar tells me, quite literally disappeared from the map in the wake of the 1948 Arab-Israeli war. Although the Israelis confiscated much of her family's property, Shomar's grandfather Fauzi Azar refused to part with his home in Old Nazareth, to the point where he sacrificed his own life to save it during a fire in 1980.
The problem, Shomar explains, was less the home, and more the decaying city around it. "Almost everyone left, so there was literally no economic activity for many decades, and Nazareth became very poor and unsafe during that time. I would walk into our house, the house where I grew up, and find drug dealers and homeless people – it was very sad."
Shomar herself left Nazareth in the 1990s, to study hospitality management in Austria, but when she returned to the city more than a decade later, she found herself unable to apply her degree in her hometown. The city's still-poor living conditions also left her unable to do anything with her family home.
A young man named Maoz Inon seemed to be the solution to both of these problems. He saw huge potential for tourism in Nazareth, and wanted to pave the way for it by opening a hostel in the old city – he just needed a building. When he learned of the Fauzi Azar house, he was immediately interested and requested to speak with Shomar. There was just one problem.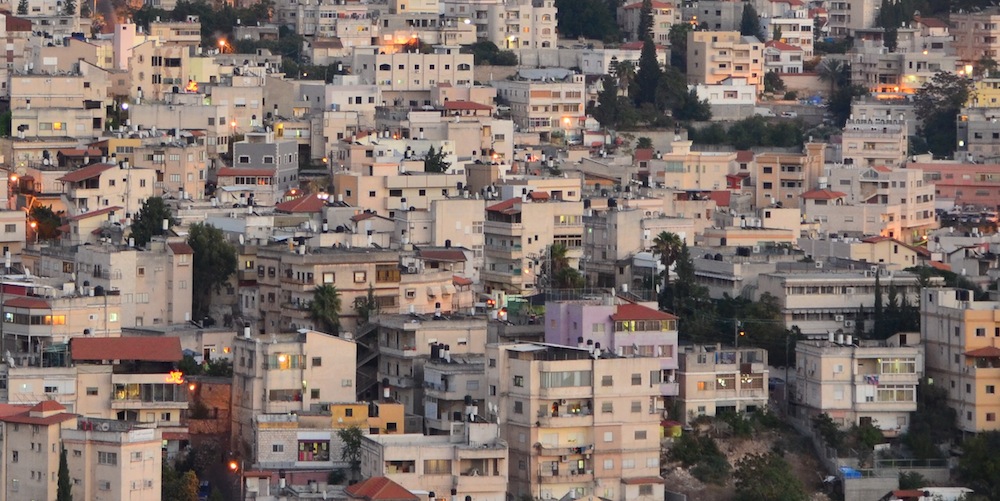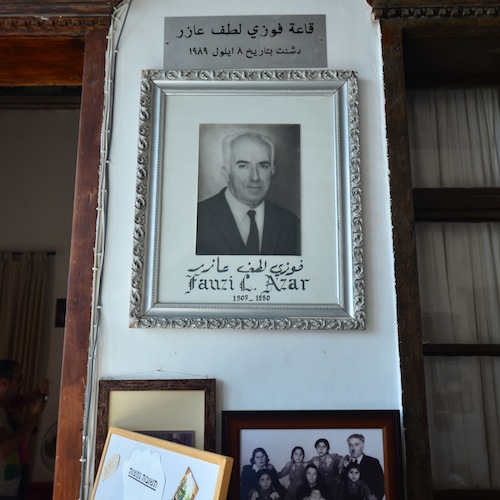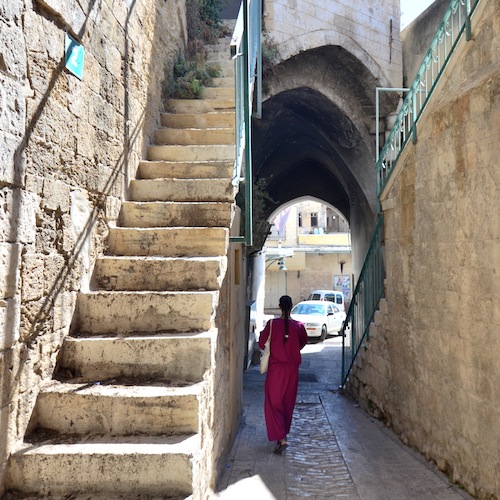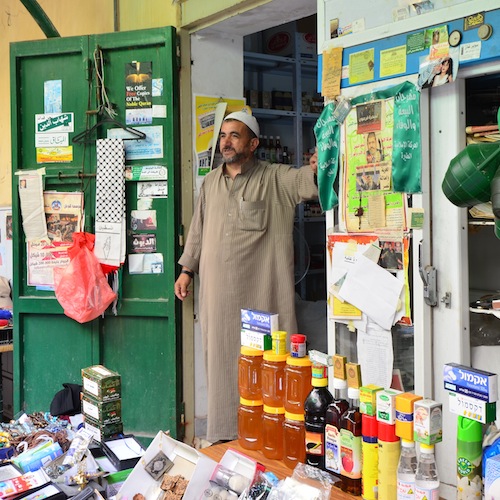 "He was a Jew," she explains. "And not only is the old city of Nazareth an Arab-only city, but my grandfather would never have approved me giving our house to one of the people who stole it from us in the first place."
But Inon wouldn't give up. After relentless convincing – and countless cups of Arabic coffee – Shomar saw how allowing Inon to use the house would be mutually beneficial. "It was structurally unsound," she recalls, "and Maoz was adamant that he didn't want to buy or own the house, or change its identity – he simply wanted to fix it up, and use it to welcome travelers into the city."
With Shomar's blessing, Inon set immediately to work on the house. When he got it to the point where he could begin accommodating guests, he invited her for another cup of coffee. She personally objected to it, afraid seeing others occupying her former home would anger or sadden her, but eventually accepted his invitation at the advisement of her husband.
She indeed found herself in tears upon stepping back into her former home, which Inon named Fauzi Azar Inn in honor of the family patriarch, but for all the right reasons. She even warmed to the idea of becoming a part of the business herself, which allowed her to put her education in the hotel industry to work while she helped continue the legacy of her grandfather.
Five years later, the Fauzi Azar Inn is an award winning guest house and the starting point of the Jesus Trail. That's the good news. The better news is that the success of the inn has fundamentally transformed old Nazareth from a pit of despair into a bustling hub for independent travelers – and, more importantly, a city that is once again safe and pleasant to live in.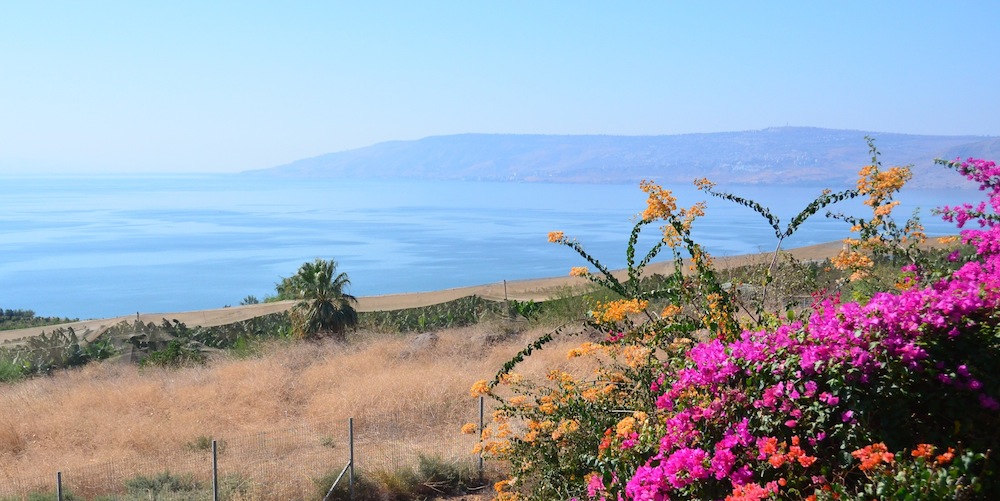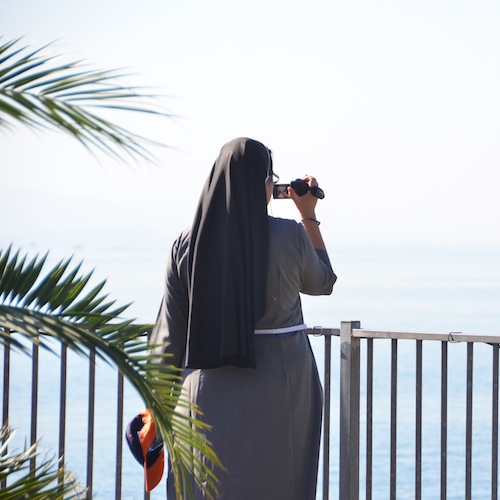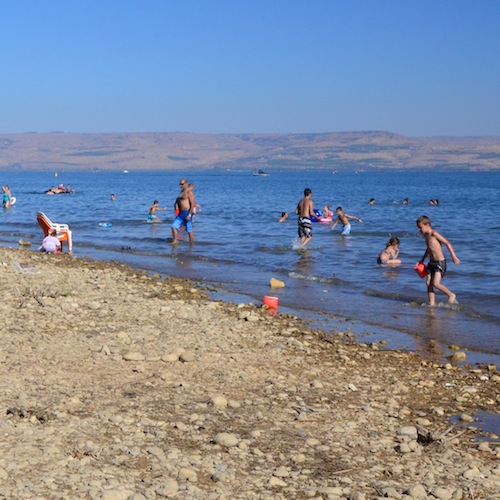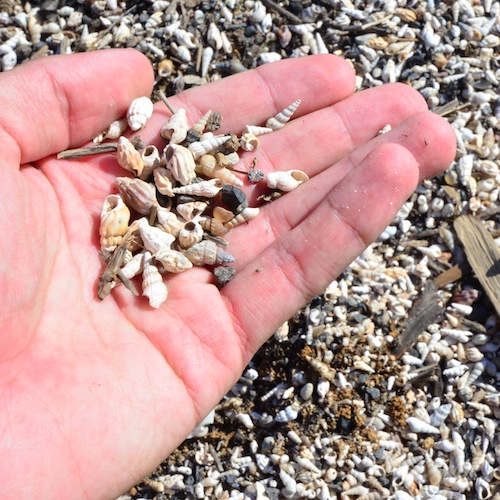 Support of the community is central to Fauzi Azar Inn's mission, to the point where it constructs its daily free walking tours around it. In fact, our guide informed us that the tour specifically leaves off churches, mosques and other historical sites, in favor of treasures you literally can't find on your own.
While religious retirees following priests with flags and microphones hurried through the city as fast as they possibly could, myself and a group of independent travelers from the Inn became intimately old Nazareth, meeting local legends, immersing ourselves in hidden history and sampling delicious food and beverages.
There's a larger implication to the development of an independent travel scene in Nazareth, too. Israeli Jews are flocking to the city in numbers never seen before, which has led to peaceful Arab-Jew intermingling on a scale much greater than Inon or Shomar could ever have imagined.
Ideally, Inon explains, other cities in the Middle East will eventually emulate his model, but for now, he's incentivizing guests to visit additional countries in the region. Those who have traveled to neighboring countries receive a free night's stay – quite the opposite of how Israeli authorities react to Arab passport stamps!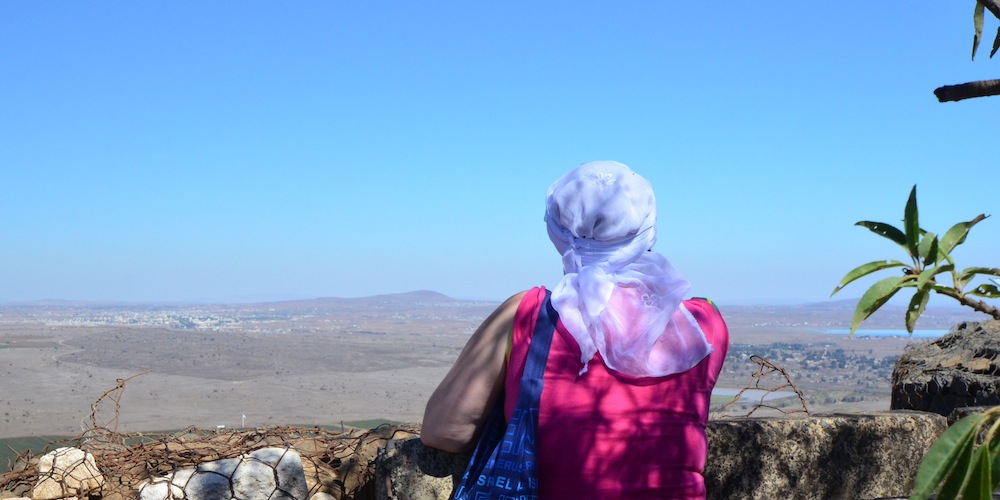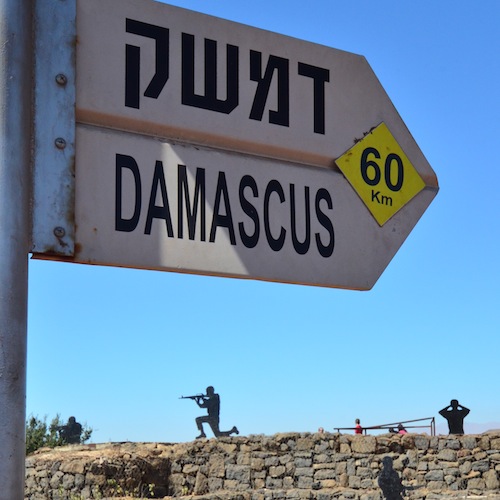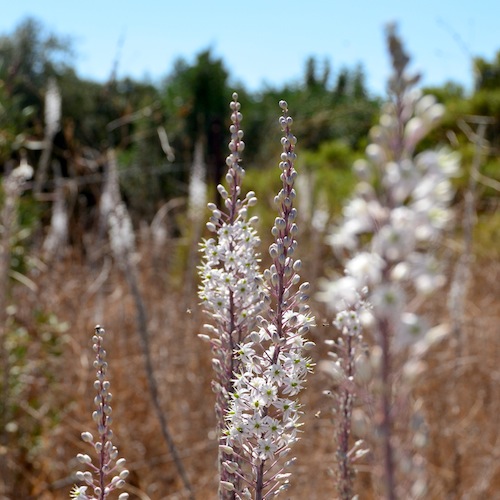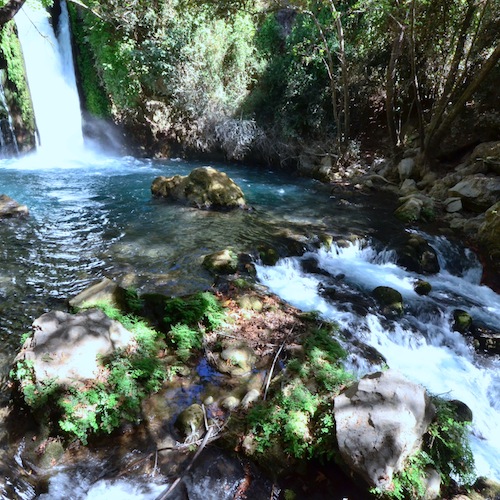 I'm currently relaxing in my room at the Fauzi Azar Inn, the only sounds outside my window a gentle trickle of water and the evening call to prayer. It's my last night here, and I'm reveling in fond memories of my day, which took me to the nearby Sea of Galilee (where Jesus was said to have walked on water) and the Golan Heights, occupied territory from which you can literally see into Syria.
I feel humbled by the hospitality the staff here have shown me, and not just because they kindly sponsored my stay. I've gotten to know the city much more intimately than an "outsider" usually would, and I've gained a deep appreciation for the specialness of the building I've called home the past three nights.
The fact that it's here at all – and indeed, that I'm here – is a testament to the power of forgiveness, and a reminder that the sum of the things that unite us is always greater than the difference of what divides us. Not only is the house Fauzi Azar gave his life for the nucleus for independent travelers in Nazareth, it has become a catalyst for the transformation of the city his family called home for so many generations.
And it's planted the seed, I hope, of a fundamental shift in the dynamic of the Middle Eastern conflict, whereby people on both sides can let go of the pain that has led to so much misery and bloodshed, and work together to forge a future that's bright for everyone. Because if my time in Nazareth has taught me one thing, it's that we all smile, laugh and love in the same language – we need only remember how.