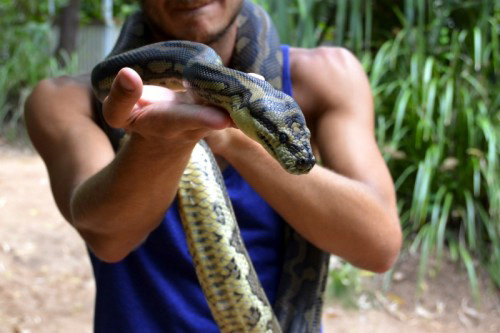 I've never been particularly afraid of snakes, so when I learned late last year that Sri Lanka was home to nearly three dozen species of venomous snakes, more than half of which are deadly, I was relatively unfazed. (Disclaimer: One of my best friends is a hobby herpetologist, and has been performing anti-snake-fear hypnosis on me for the better part of a decade.)
Unfortunately, my then-boyfriend and travel companion was less confident in the known fact that snakes are generally much more afraid of humans than we are of them. "I'm not going to Sri Lanka," he insisted, just days before we were to depart.
As luck (from his perspective) would have it, AirAsia cancelled the Bangkok-Colombo route just days before we were to fly, which gave him an easy out and me few options, other than to appease his wishes to take a trip to Bali instead.
Well, a year later I'm back in Thailand and, since I've booked my ticket on Sri Lanka's national airline, nothing is going to prevent me from visiting Sri Lanka, a country that's been at the top of my bucket list for a very long time. Let's just hope none of these feisty critters contribute to me kicking the bucket while I'm there!
(Note: The images in this article are not mine, but I am using them legally via Creative Commons licenses from Flickr. Click any image to be taken to the Flick homepage of the person who owns rights to it.) 
Cobra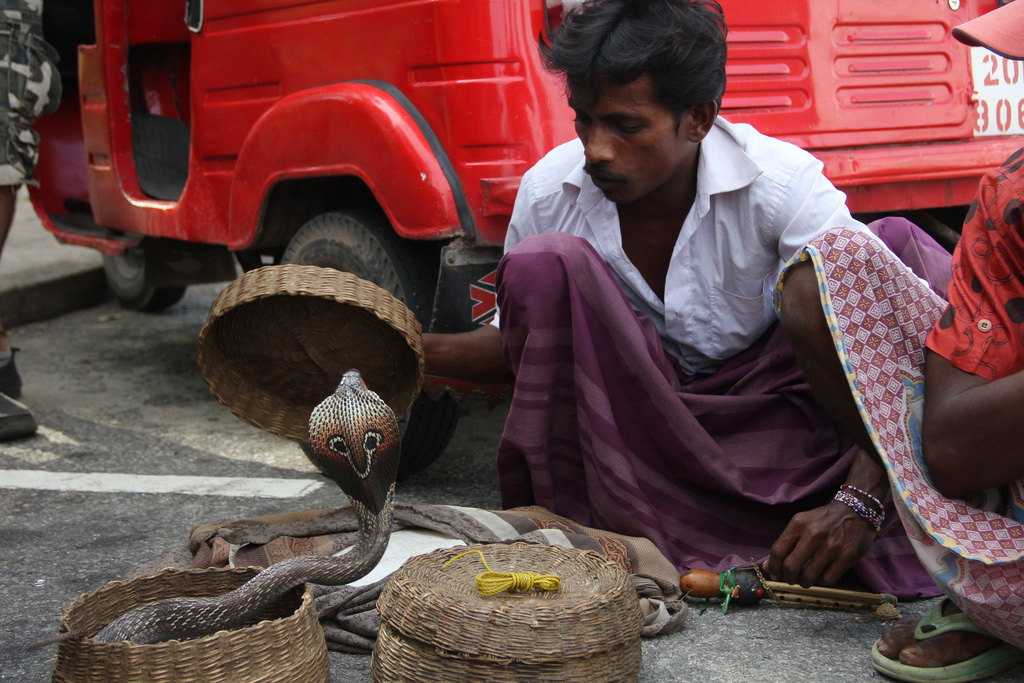 The first of the three main classes of venomous Sri Lanka snakes is the cobra. Cobras are not only extremely venomous and potentially deadly snakes, but also one of the most common snakes you'll find in Sri Lanka. Tip: Stay away from these critters, unless you see one being charmed on the streets of Colombo.
Krait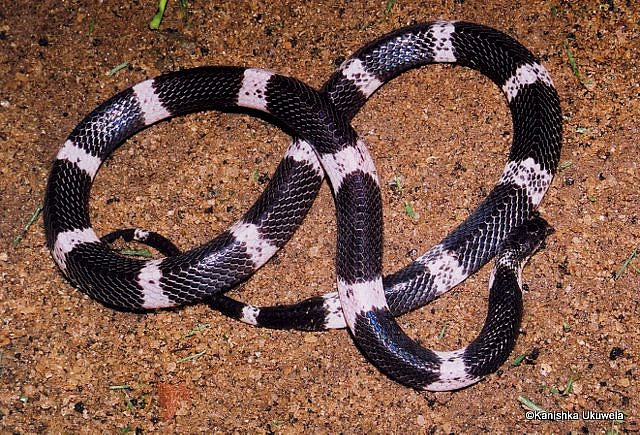 The good news about the Sri Lankan krait is that they typically only come out at night, which means you aren't likely to encounter them if you go to sleep at a normal hour. The bad news, for me, is that krait like to hide inside human dwellings at night during the rainy season which, if I'm not mistaken, is right now!
Viper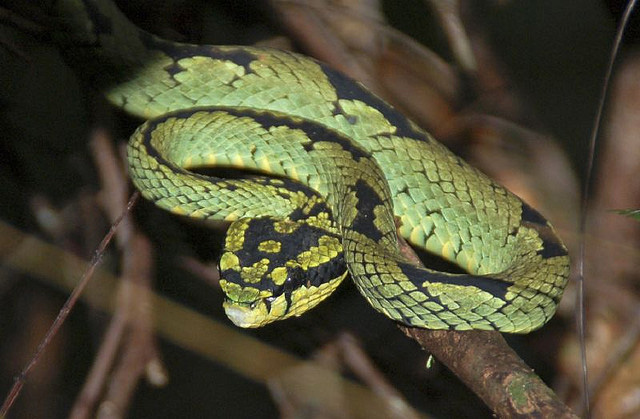 Several species of Sri Lankan viper are venomous, including the Saw Scale viper, the Hump nose viper and the Green pit viper. Although many Sri Lankan vipers are confined to extremely rural areas, some – namely, Russel's Viper – live and hunt in urban areas, i.e. places where I am likely to be. Eek!
I'm not gonna lie: Processing and typing out all this information has me a tiny bit scared about snakes in Sri Lanka, even if years of Catholic serpent-hating speak didn't make me detest the slithery creatures.
I've heard through the grapevine, however, that if I am unlucky enough to be bitten by a snake, hospitals in Sri Lanka are good at dealing with snake bites. Let's just hope I can get to one in time if need be!