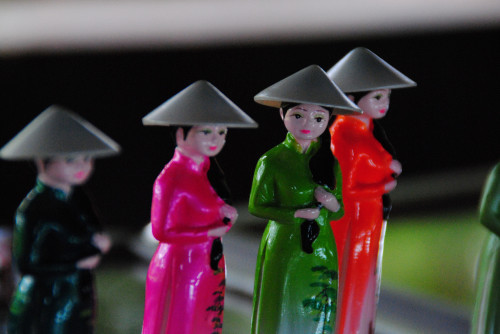 Whether you're contemplating breaking free from whatever chains are currently holding you back, or simply want to take a break in a diverse, interesting and affordable country, Vietnam is the ideal place to do it. In fact, you can enjoy a huge range of quintessential Vietnam travel experiences in just three weeks.
The first and last time I heard or saw the phrase "Ho Chi Minh City" was when I was booking my flight to Vietnam — everyone here calls it "Saigon."
The tendency of people in Saigon to use the shorter, older version of its name represents a surprising, yet widespread truth about Vietnam's largest city: In spite of all the motorbikes, power lines and noise you find everywhere, it's actually kind of laid back.
Since Saigon was where I started my trip to Vietnam, I devoted much of my energy during the first day I spent there getting acclimated to the lifestyle and vibrational energy of Vietnam, rather than doing a whole lot of sightseeing. I capped off my first full day in the city with a visit to the Vietnam War Museum, which presents a history of Vietnam in a bare bones way.
The stark photos of the devastation and the simple language used to describe it made me feel like a genuine piece of shit, as an American traveler in Vietnam, so I was surprised by how friendly the majority of Vietnamese people were to me, even after they found out I was American.
Indeed, it was Canadian and ultra-liberal American tourists who still seemed to hold the biggest grudge against a war that was waged and finished before I was even born, a truth that cemented itself even further when I traveled a few hours south of Saigon to the Cu Chu Tunnels, after spending a total of two full days in Saigon.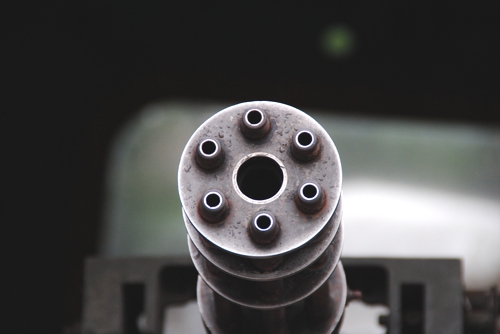 The Cu Chi Tunnels, a network of subterranean transportation and communication arteries, allowed the Viet Cong (and, in particular, the town of Cu Chi) to resist and survive amid relentless assault from American forces by air.
After taking a tour of the Cu Chi Tunnels, you can climb inside them, which provides an interesting, if fleeting, glimpse into just how miserable conditions were here during the war.
It is also in Saigon where I visited the Sinh Café, a tour company that offers "hop on, hop off" bus passes that allow you to travel the entire coast of Vietnam for under 50 U.S. dollars. Stop by the Sinh Cafe office in Saigon's district 3 to learn more about open bus passes.
Mui Ne
My first stop along the coast of Vietnam was the town of Mui Ne, located near the largest city of Phan Thiet, approximately five hours from Saigon. Mui Ne is beautiful, to be sure, but there's a catch: Its beach, which has been wrecked by erosion, is paved.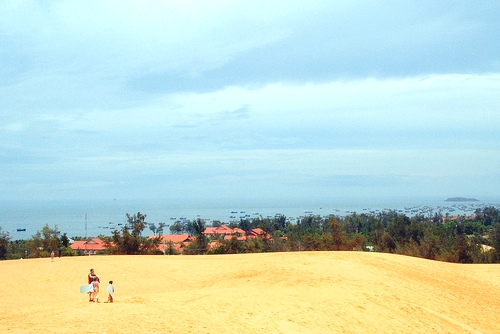 This is especially ironic since massive red and white sand dunes sit just a few kilometers north of Mui Ne's paved beach. Renting a bike from your hotel in Mui Ne allows you to explore the sand dunes, and also Mui Ne's interesting local fishing community, at your own pace. I spent a total of two full days in Mui Ne.
Nha Trang
After Mui Ne I hit up Nha Trang, another backpacker hot spot along the coast of Vietnam. Although Nha Trang's beaches are more sand-covered than Mui Ne's, they're also more tourist-filled. Likewise, while Mui Ne is better for slowing it down and experiencing the "real" Vietnam, Nha Trang is more suited to partying.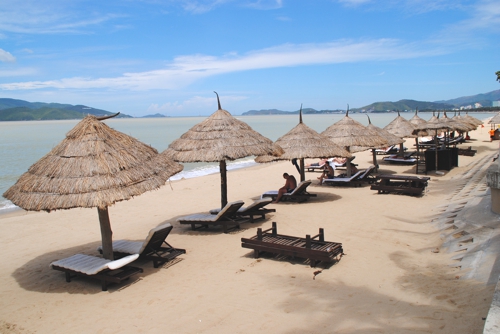 This is not to say you need to be a night owl in order to enjoy Nha Trang. Indeed, Nha Trang is an ideal spot to unleash your inner foodie: I had the best pho beef noodle soup of my entire trip in Nha Trang.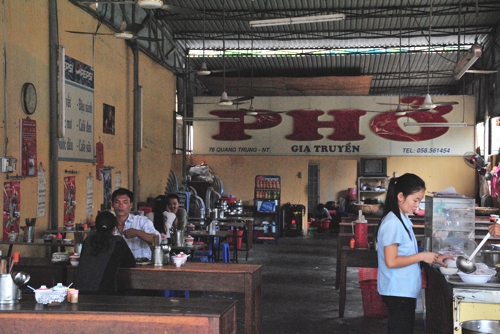 Nha Trang is also a great place to enjoy a fresh cup of Vietnamese coffee. In particular, I love ca phe sua da, which is Vietnamese iced coffee, made extra delectable by the addition of sweetened, condensed milk.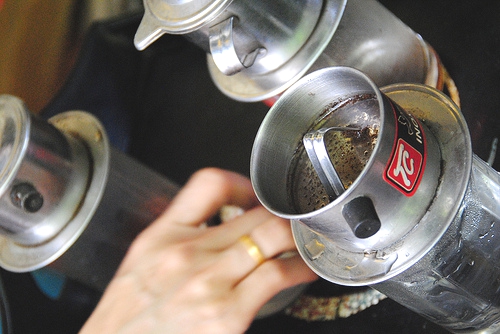 Hoi An
My next stop along the coast of Vietnam was the town of Hoi An, a former French-colonial settlement located near the large city of Da Nang. Like Mui Me, Hoi An is a great place to slow down your pace and really take in a more authentic side of Vietnam.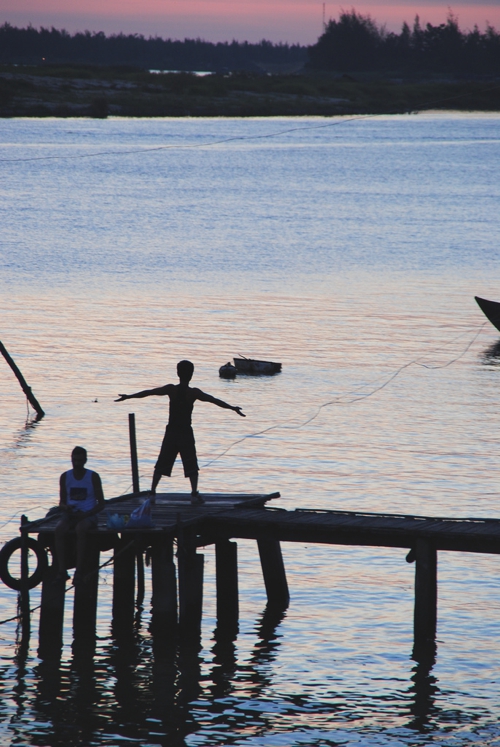 In particular, I recommend waking up before sunrise and walking up to the Thu Bon River, where you can greet the day alongside local residents, and watch them begin their daily activities, which not surprisingly center around fishing and other water-based commerce.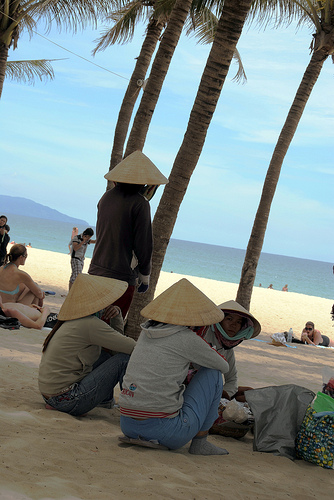 After the sun has been up for a few hours, rent a bike and head east to Hoi An's beach, which is refreshingly free of tourists. Head back to town before dinner time so that you can not only enjoy local food specialities, but night time delights such as the Hoi An paper lantern market.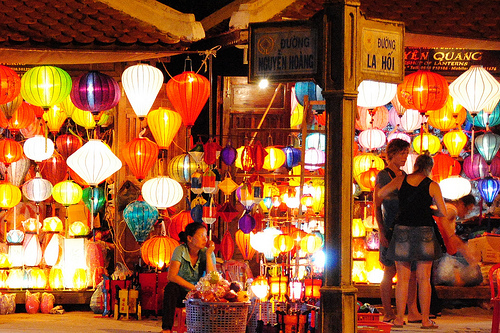 The one downfall of the Sinh Café bus pass is that although it does offer hop-on, hop-off flexibility, you are still subject to the bus schedules, which aren't always daily.
In my case, this meant that I had a skip one of the places I wanted to travel most: The city of Hue, home to an ancient citadel, and in close proximity to the de-militarized zone (D.M.Z.) that once existed between the former North and South Vietnam.
Hanoi
Indeed, I had only a brief layover to explore Hue before continuing north to Hanoi, Vietnam's capital.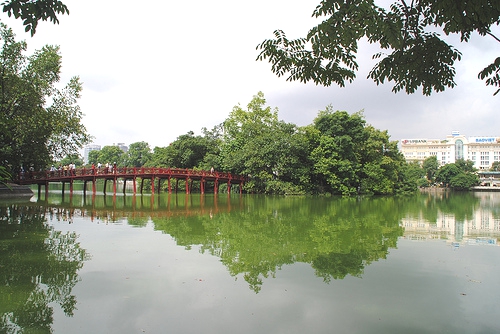 Hanoi just celebrated its 1,000th birthday – and to be sure, it presents an interesting juxtaposition of modern Vietnam, taking its position on the world stage, and a culture that has continuously existed here since before the first European settlers arrived.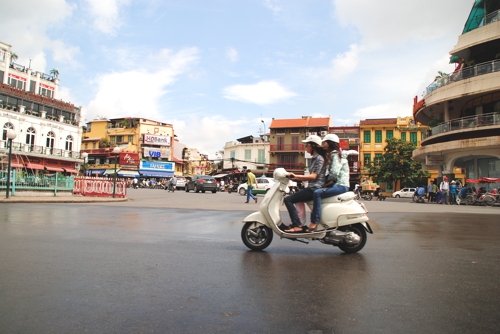 Hanoi illustrates perhaps better than any other Vietnamese city the strength of Chinese influence in Vietnam, which belies the country's geographical location in Southeast Asia.
Ha Long Bay
Hanoi is not only an awesome city to explore, but is also the de-facto gateway to Ha Long Bay, a UNESCO World Heritage site that is perhaps Vietnam's most ubiquitous tourist destination.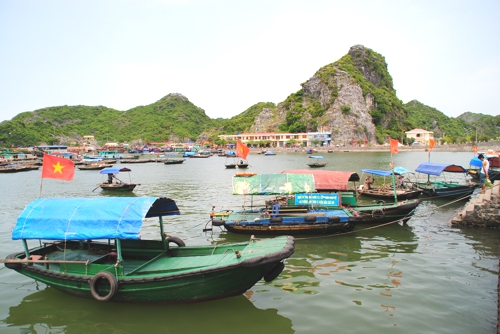 The good news is that Ha Long Bay, with its towering limestone karsts, lives up to any and all hype built up around it. The bad news? Ha Long City is a complete shit hole. As a result, I recommend visiting Ha Long Bay using quieter, more local Cat Ba island as a base.
In total, I spent three days exploring the limestone karsts of Ha Long Bay.
Other Vietnam Destinations
Have more than three weeks to see Vietnam? Great! You could build in a visit to bucolic Da Lat, a rice farming community near Saigon, on your way up the coast. Or, you could delay your trip north and start by heading south from Saigon to Phu Quoc, an idyllic island that's quickly gaining a reputation as the "next Phuket."
Plan to travel to Laos after Vietnam? Follow my instructions on how to travel overland from Hanoi to Luang Prabang, but stop at the hill station of Sapa, home to the indigenous Hmong hill tribes.
Vietnam Visa
Vietnam requires a visa from travelers of most nationalities, so make sure and read my post about Vietnam visas on arrival before you get on the plane!