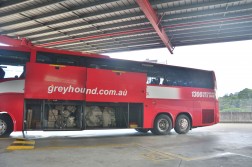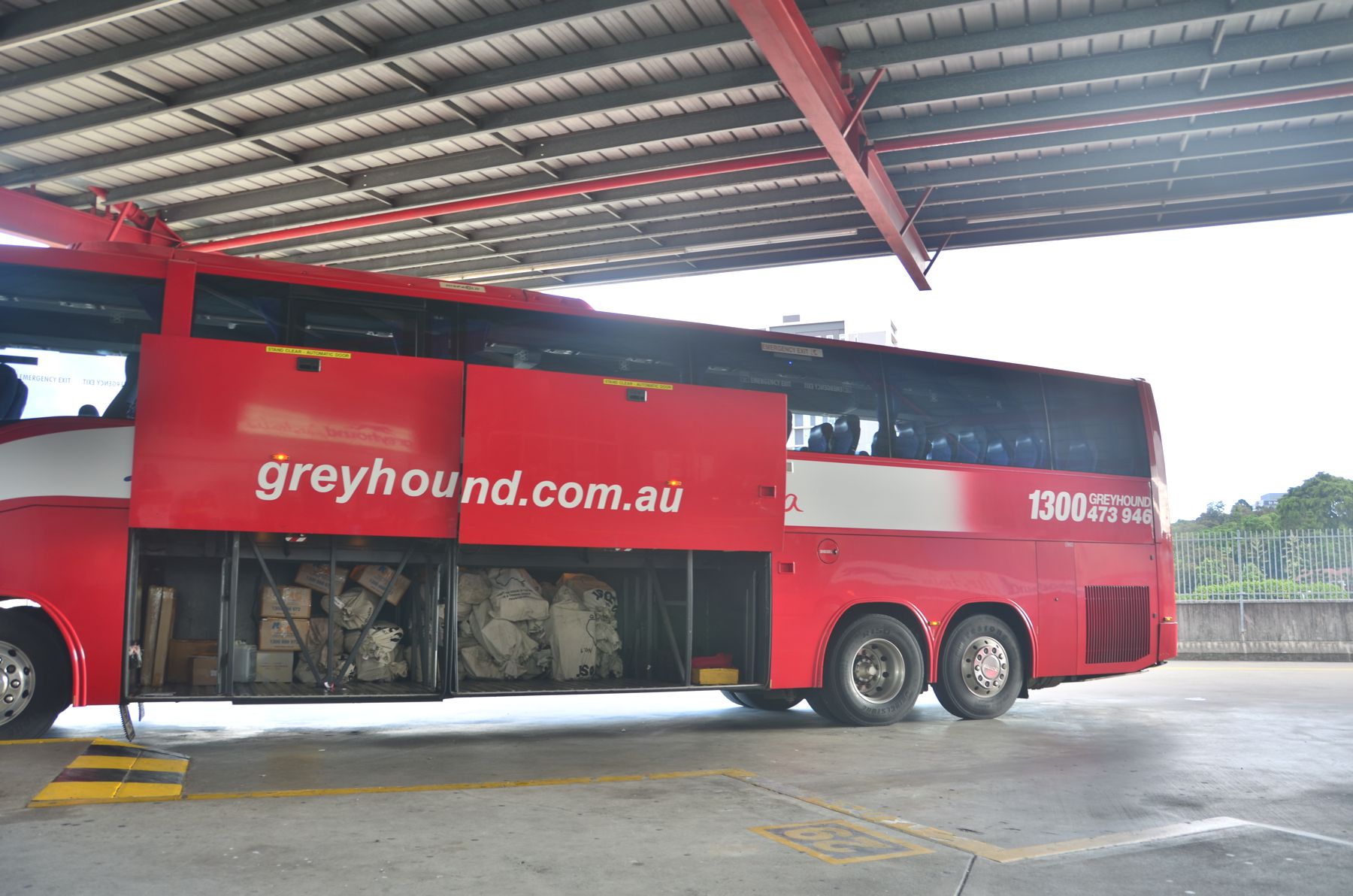 It may be generally expensive to travel in Australia, but that doesn't mean you can't get around the country for (relatively) inexpensively. For example if you want to do it on a shoestring, you can in fact, take a bus. Greyhound buses in the country criss-cross the continent. Australia Greyhound buses are similar to their American and Canadian counterparts, if a bit "nicer"
Greyhound buses are a particularly great way to travel around Australia if you're headed in one direction and spreading your trip out over several weeks or months. Whether you purchase a flexible, multi-ride pass, or buy one-way tickets as needed, there is no cheaper way to see Australia than via Greyhound bus.
Greyhound Australia Network and Schedules
The Greyhound Australia network covers nearly all of Australia, with routes traveling north along the coast from Sydney and Melbourne up to Brisbane and even Cairns, as well as from Adelaide, through Australia's red centre and up to Darwin. Australian Greyhound buses also travel up and down the country's west coast, and east-west services between Melbourne and Perth are available.
The quality and availability of public transport in Australia sits somewhere between Europe and the United States. Accordingly, Greyhound Australia schedules tend to be ideal for most backpackers, even if they are a bit lacking by international standards.
Still, several buses per day operate each route — and overnight buses (which save you from having to pay for an expensive, probably crappy Australian hostel) are also common. Click here to see the Greyhound Australia route map and plan journeys.
Flexible Greyhound Australia Passes
Although Greyhound Australia's one-way tickets are relatively cheap when compared to the prices of other traveler necessities in the land down under, the best value is had when you purchase a flexible "Hop On, Hop Off" pass. When I went, I purchased a Sydney-Cairn pass that was good for 90 days for just $386, or a price that ends up being just over 4 Australian dollars per day when you break it down.
Naturally, preconditions do exist. No matter which routing you select — other options include Darwin-Adelaide and Melbourne-Brisbane — you must travel in only one direction; no backtracking is allowed.
It's further recommended that you book each leg of your journey at least 24 hours in advance to ensure yourself a seat, although I ignored this policy more than once and never got stranded. You can book legs of your journey online by typing in your pass number and a pin you select, then proceeding as if you were buying a new ticket.
Greyhound Australia Tours and Excursions
Another benefit of having a Greyhound pass is that doing so permits you discounts and exclusive deals throughout Australia. If you choose to stay at YHA member properties, for example, your Greyhound pass earns you deep discounts on extended stays. Headed to the Australia Zoo? Purchase your ticket from Greyhound for a discount.
Greyhound also sells backpacker sightseeing packages that bundle together bus travel, hostel stays, and organized tours of famous attractions like The Great Ocean Road, Fraser Island and the Whitsunday Islands. While this is arguably a sterile, skill-less means of traveling in Australia, it's an ideal option if you're on a tight budget or schedule and want to make sure you see everything.
Tips for Riding Greyhound Australia
Greyhound Australia is a cheap, comfortable, safe way to travel around Australia, but you shouldn't anticipate a particularly luxurious journey. It's true Greyhound Australia's coaches are cleaner than the ones you'll find in the U.S. or Canada and are even equipped with audiovisual entertainment systems. Still, there is no food or beverage service and no possiblity for a bigger seat/bed, like you'd have traveling South America by bus.
Australia Greyhound buses generally leave on schedule, so make sure you're at the station at least 30 minutes early, perhaps even earlier if you have to buy a ticket, which sometimes requires waiting in a long line. Greyhound Australia is strict about the overage penalties it assess for luggage that's too bulky or heavy, so make sure and consult Greyhound Australia's latest luggage policies to avoid being charged.
Greyhound Australia requires that its drivers take a 15-minute break at least once every four hours, so you'll have plenty of time on even the longest journeys to stretch, use the bathroom and maybe even have a lunch or coffee. If you can't find anything to do while on a break, have a conversation with your driver. All the Greyhound Australia drivers I had were friendly, funny and had plenty of stories to tell.