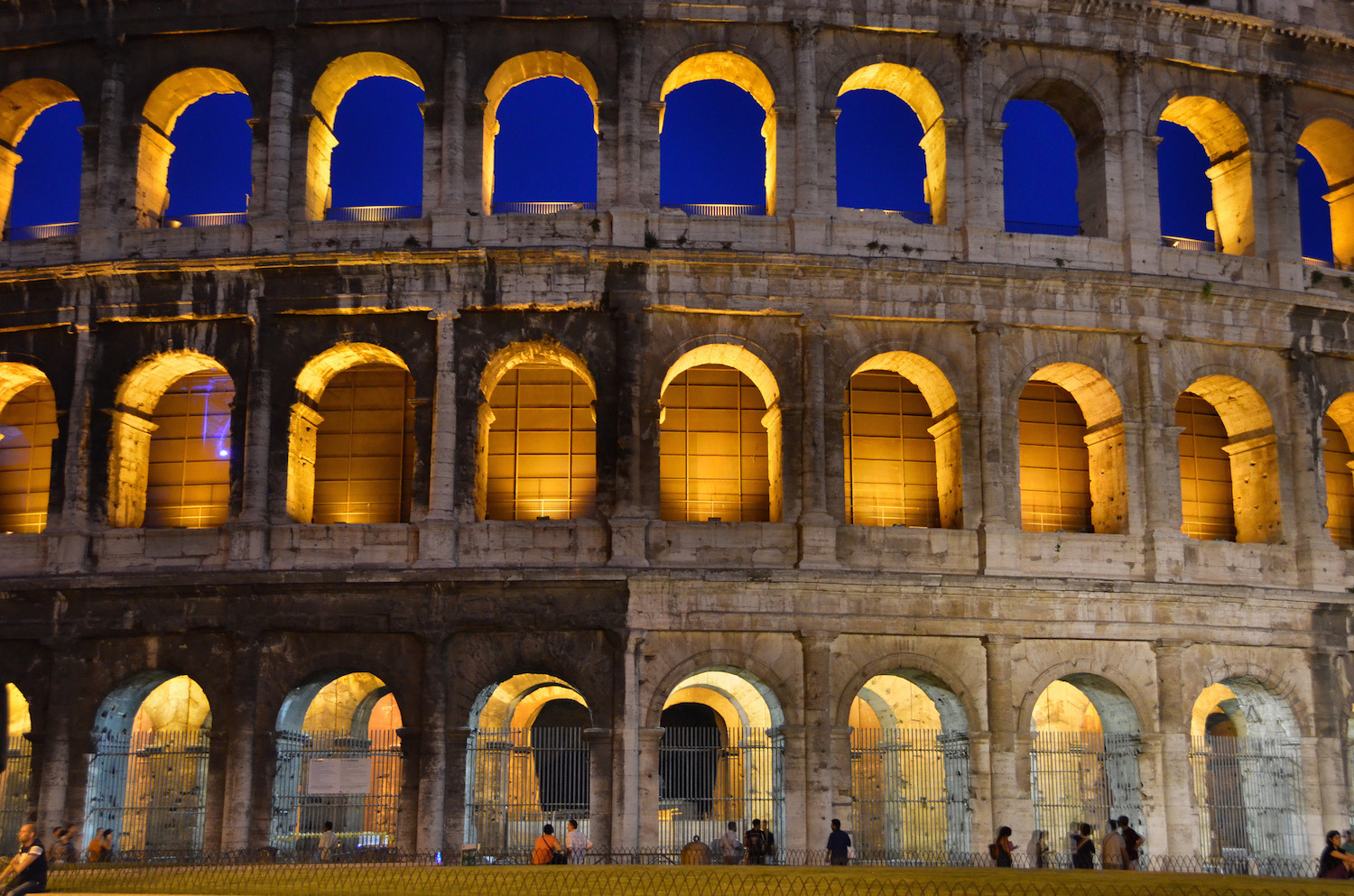 Ah, Rome. Known as the Eternal City, it's a city of infinite possibilities for travelers. While you could happily spend eternity within the city's imperfectly demarcated borders, the Italian capital also sits in close proximity to a number of day trip destinations. An exciting excursion is never more than a train trip away from Rome, whether you seek history, relaxation, or even a sparkling beach.
Tivoli
Image via Flickr by dalbera
Want to feel what it was like to be an aristocrat during the Renaissance? A day trip to the exquisite Villa d'Este, located in the city of Tivoli, gives you a delectable glimpse. Here, you can also see Villa Adriana, a UNESCO World Heritage Site and pet project of Roman emperor Hadrian, which is about 1,400 years older than Villa d'Este. Tivoli sits just to the east of Rome, with a one-way train journey from Tiburtina station taking about 45 minutes.
Sabina Hills
Although the Sabina Hills sit just over an hour from the center of Rome, this area feels like a different world entirely. The fortress-topped hills of this region will have you feeling like you've gone back to medieval times, which is especially true due to the lack of fellow tourists. There won't be any selfie sticks or smartphones to bring you back to the present day. To reach the Sabina Hills, take a train from Rome's Tiburtina station to Passo Corese, then catch one of the many daily buses onward to Fara in Sabina.
Ostia Lido
The beach is probably the last thing you think of when you imagine the crowded, hot streets of Rome, but many are surprisingly close to the city. Ostia Lido offers crystalline Mediterranean waters, golden sand, and plenty of options to indulge in great Italian wine or Peroni beer. Although its proximity to Rome makes it unlikely to be particularly quiet, the locals love it. Ostia Lido station is just 30 minutes from Rome via direct train from Porta San Paolo station.
Ostia Antica
If it's heritage rather than hedonism you're after, get off the Ostia Lido-bound train a few stops earlier at Ostia Antica. The ancient port of Rome, Ostia Antica bears architectectural similarities to the ruins of Pompeii, located far to the south in Naples, but it's guaranteed not to have the same sorts of crowds. Visit outside of the peak summer season for an even more tranquil trip back in time.
Orvieto
Orvieto is due north of Rome in Umbria province, and the journey here takes around an hour and 15 minutes via direct train from Termini station. The old town and its stunning Duomo cathedral will transport you to somewhere in history between the Middle Ages and the Renaissance, although you'll need to utilize a rather modern technology to get there. A charming funicular railway takes you up the hill from the main station to where you want to be.
The best part? These ideas are just the beginning of the amazing day trips you can take from Rome. If you've taken an amazing Rome day trip I haven't mentioned, tell me about it in the comments section below!