I haven't owned a car in over six years, which makes many people think I hate driving, or even that I'm incapable of it. Not so: I love driving and, in my own humble opinion, I'm quite a good driver. I'm just not a huge fan of the financial and legal woes that accompany vehicle ownership.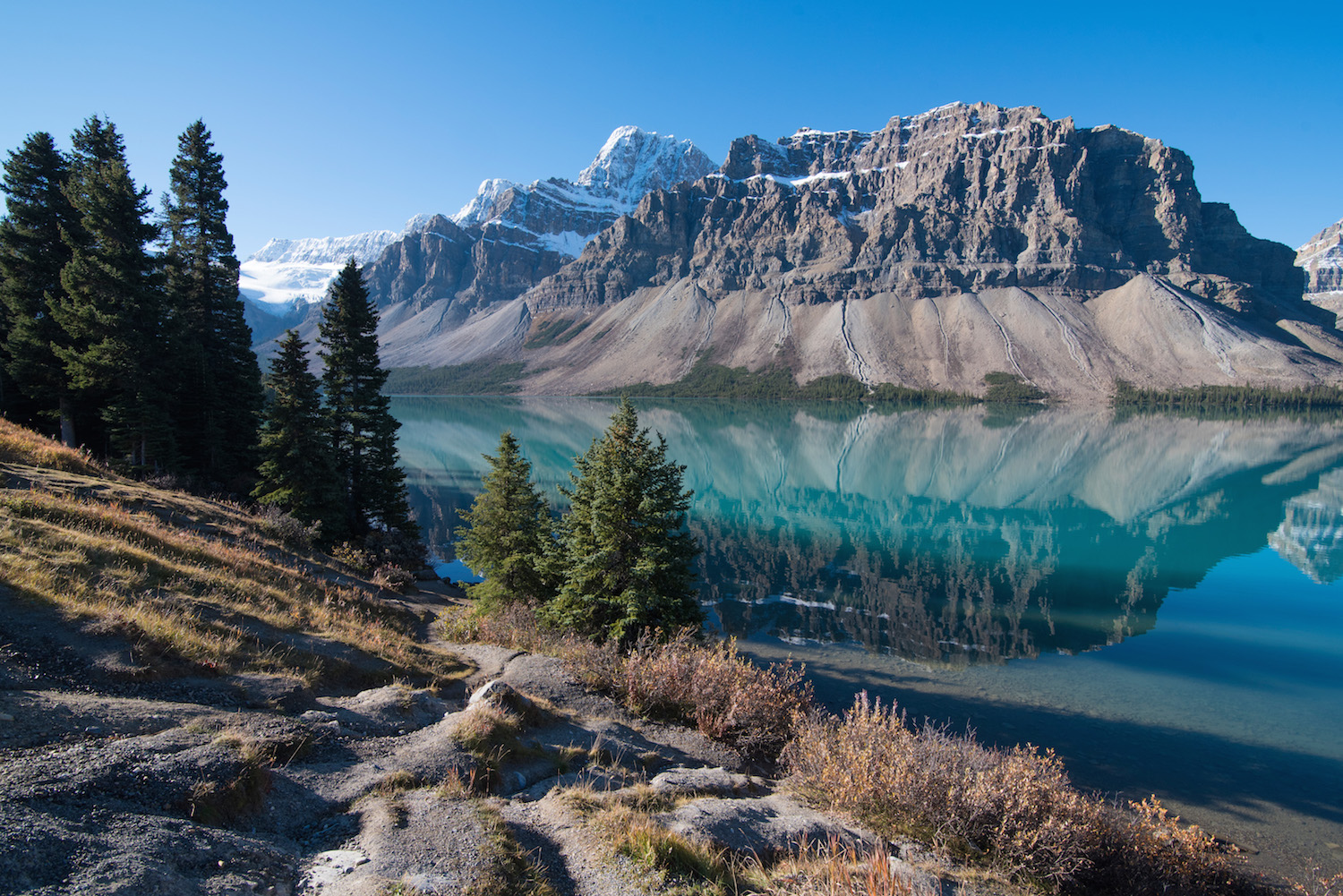 I especially love road trips, so I was ecstatic when Travel Alberta rented a car for me to use for my last trip. Alberta, in spite of its imposing size, proved to be ideal road trip territory, with a variety of landscapes, cultures and activities—and, frankly, far less barren farm land than I expected.
START YOUR TRIP IN CALGARY
Your flight to Alberta will almost certainly land in Calgary, but convenience is far from the only reason you'll want to spend some time in Canada's proverbial "Cowtown." From lively neighborhoods, to world-class monuments and museums, to a food and beverage scene that belies its provincial reputation, Calgary is a cosmopolitan, dynamic city delightfully in the middle of nowhere.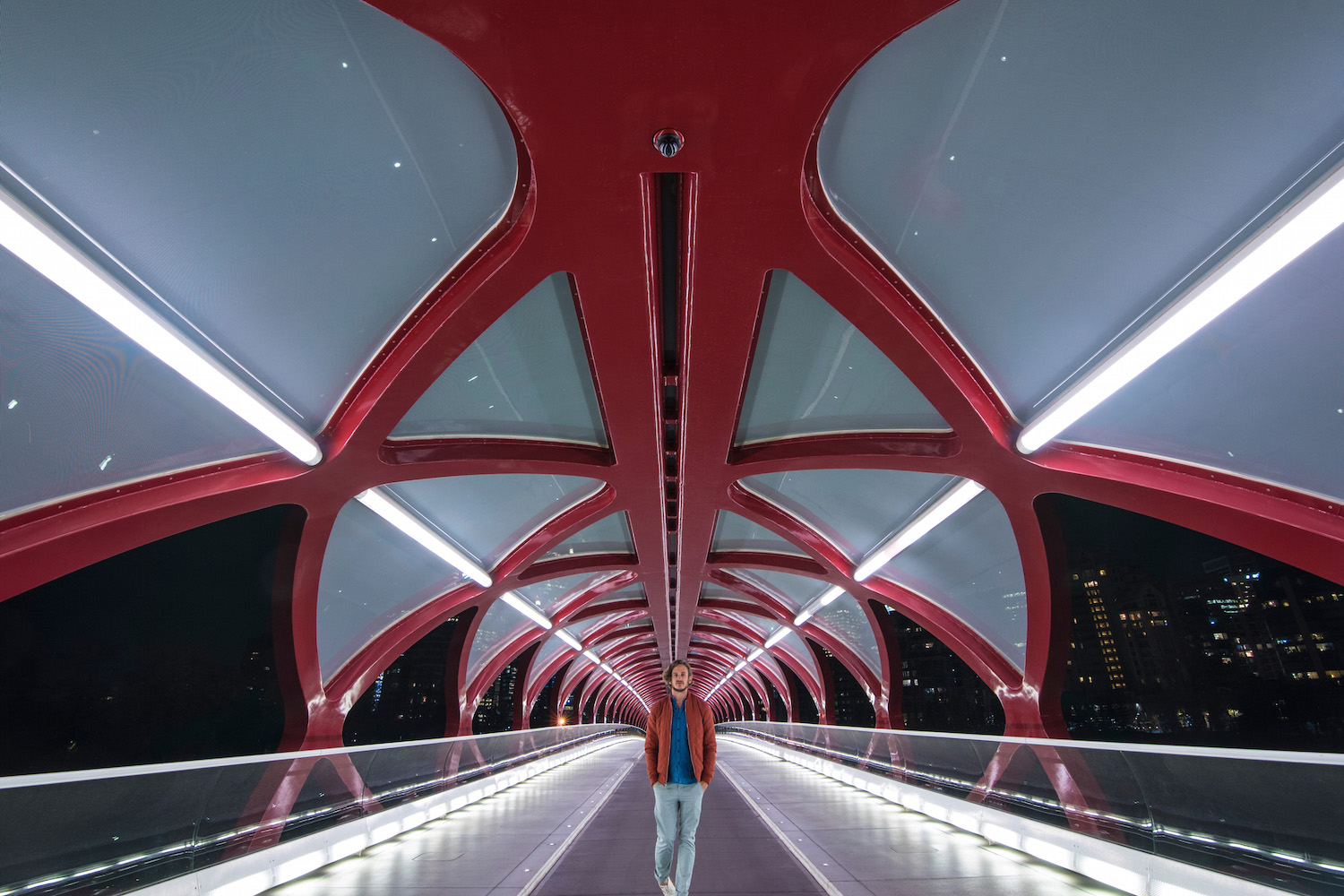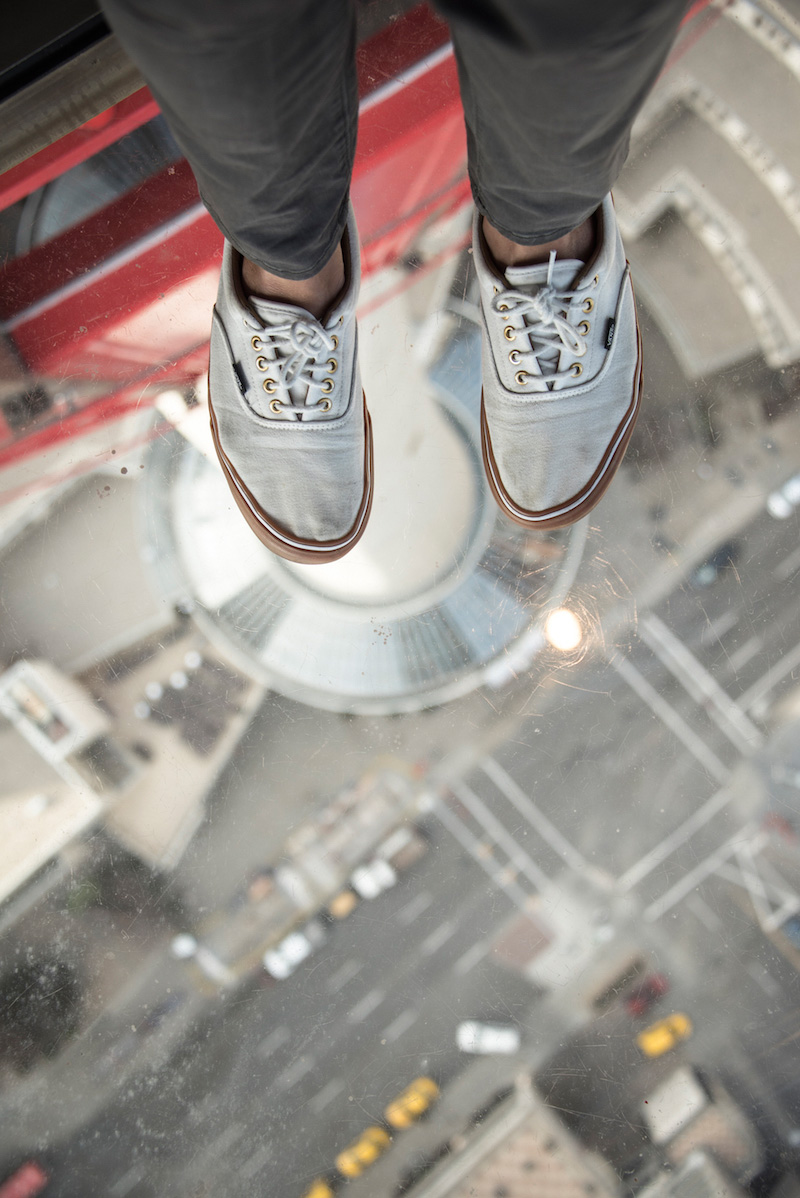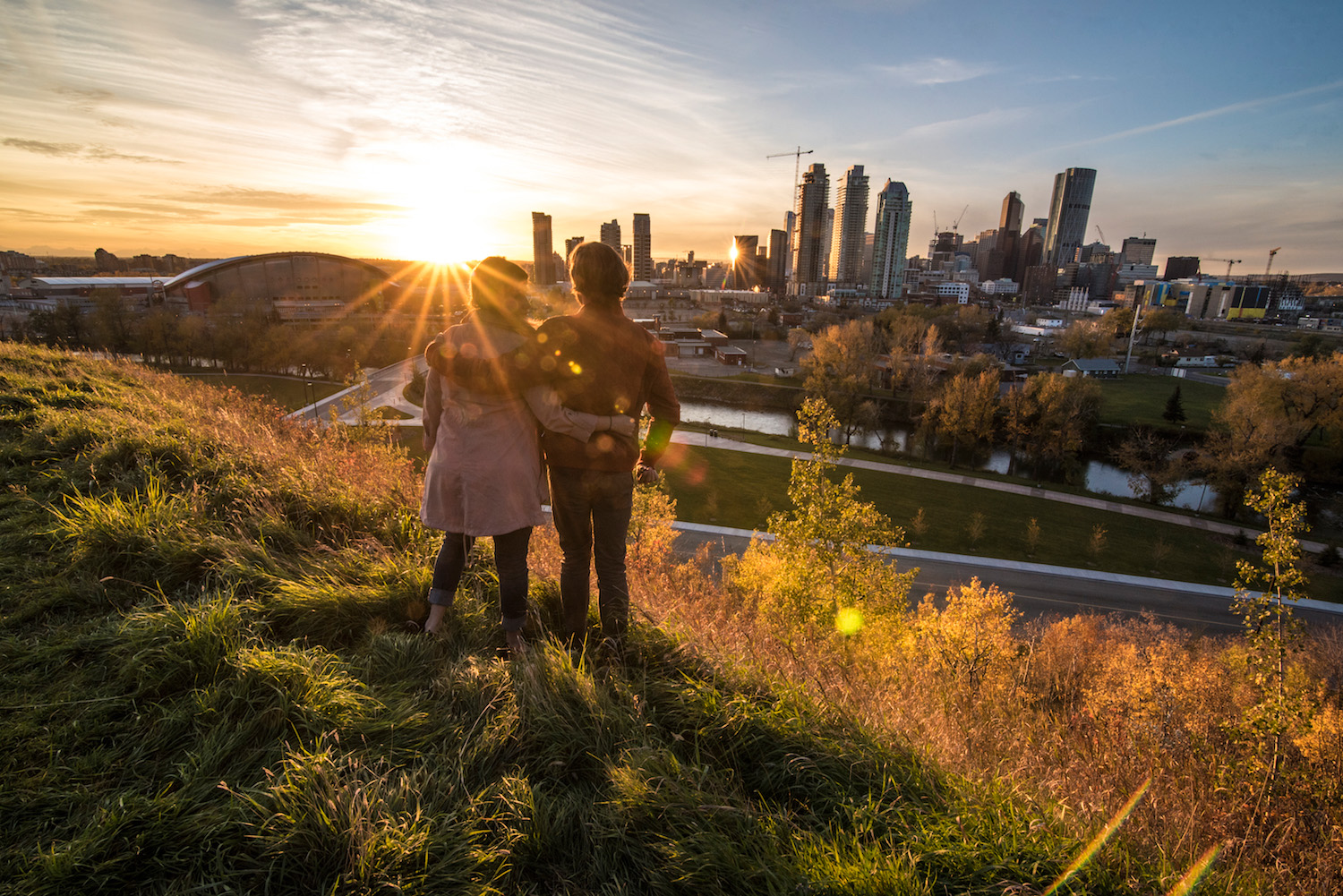 MAKE A RUN FOR THE BORDER
After you finish up in Calgary, head south on Alberta Highway 2, making a stop at UNESCO World Heritage Site Head-Smashed-In Buffalo Jump en route. If you're not in a particular rush, you could also stop at Eau Claire Distillery, in Turner Valley, or drive along Alberta Highway 22 (i.e. the Cowboy Trail), but your ultimate destination is Waterton Lakes National Park, an "international peace park" twinned with Montana's Glacier National Park, which sits just across the U.S.-Canada border from it.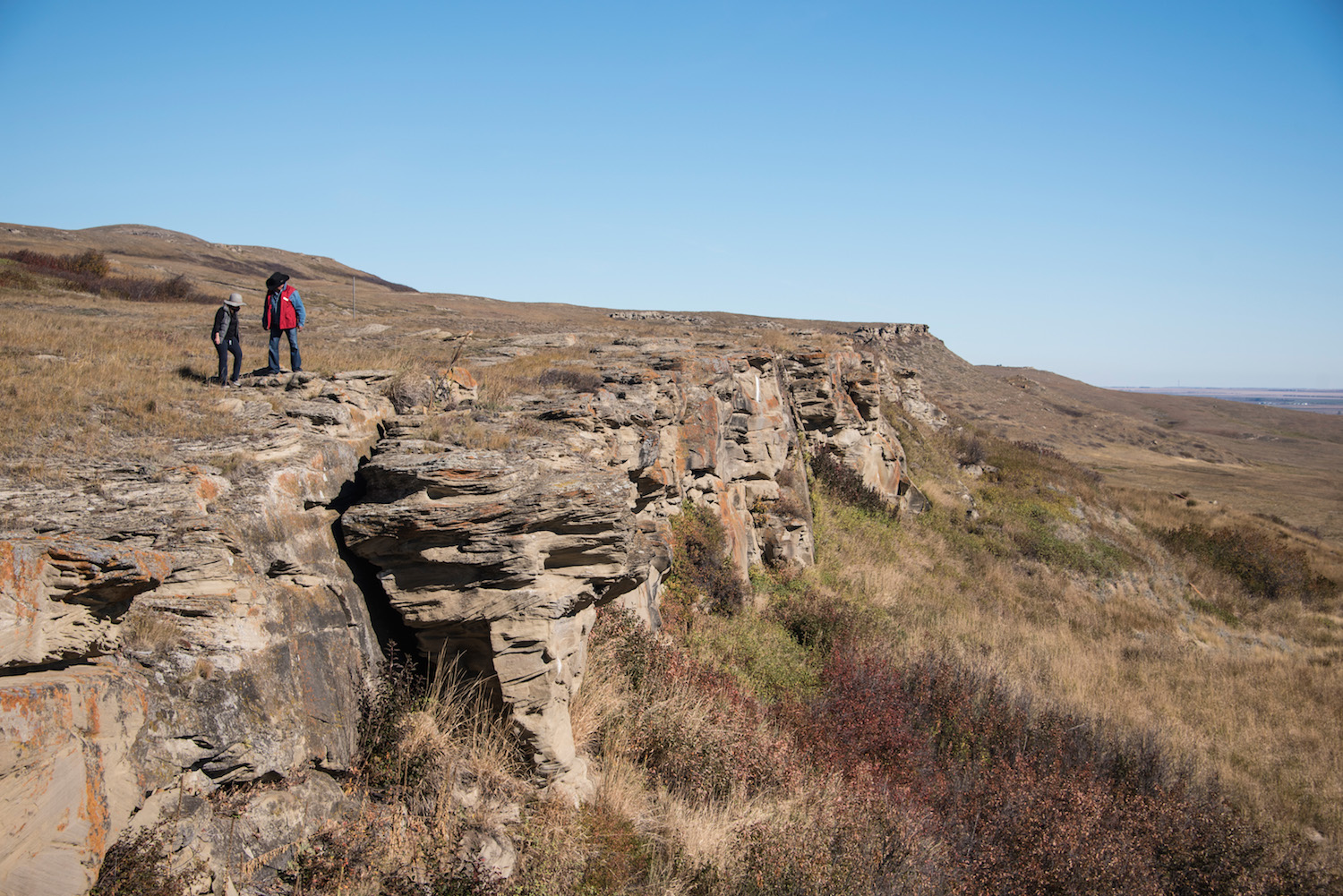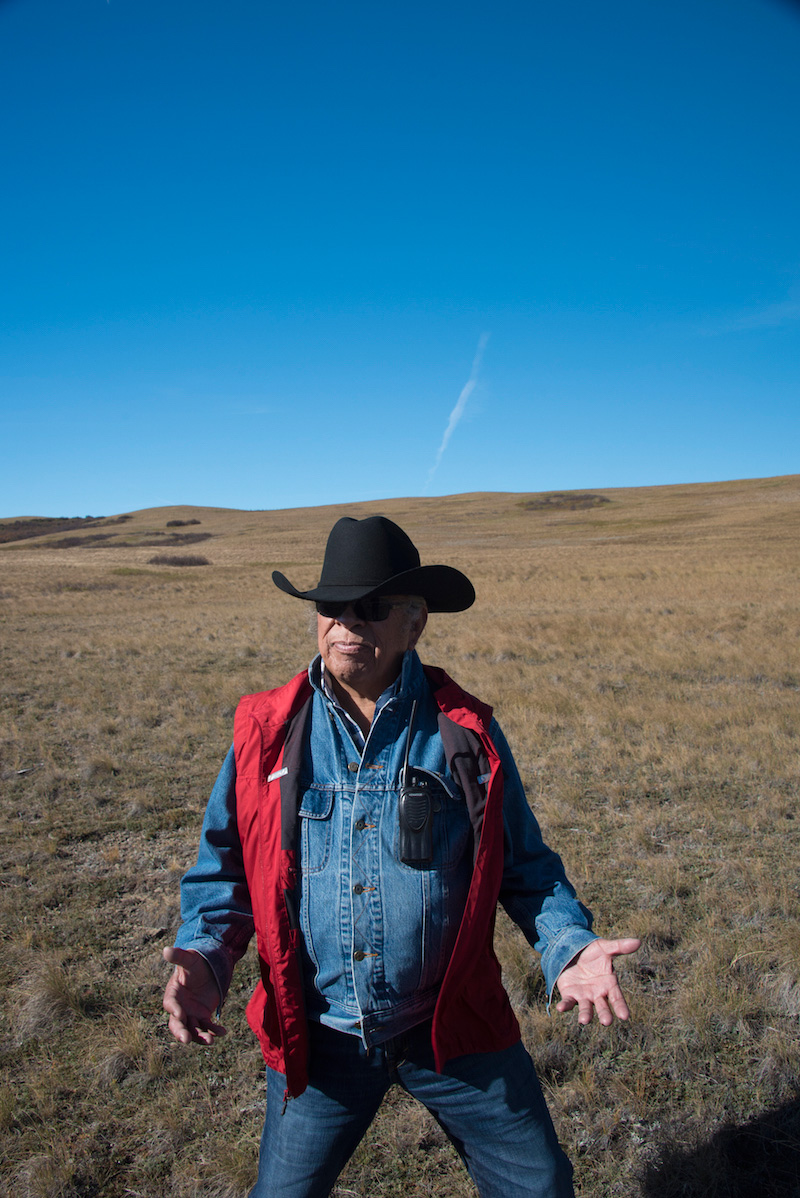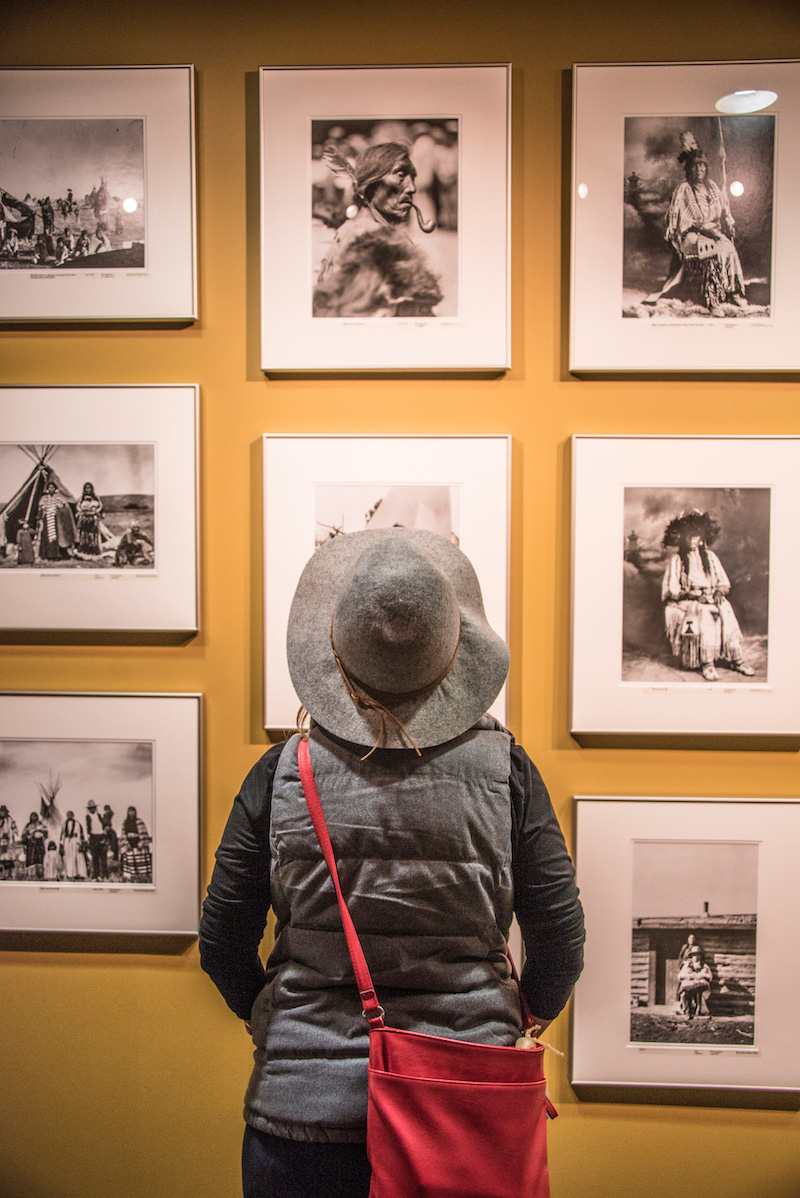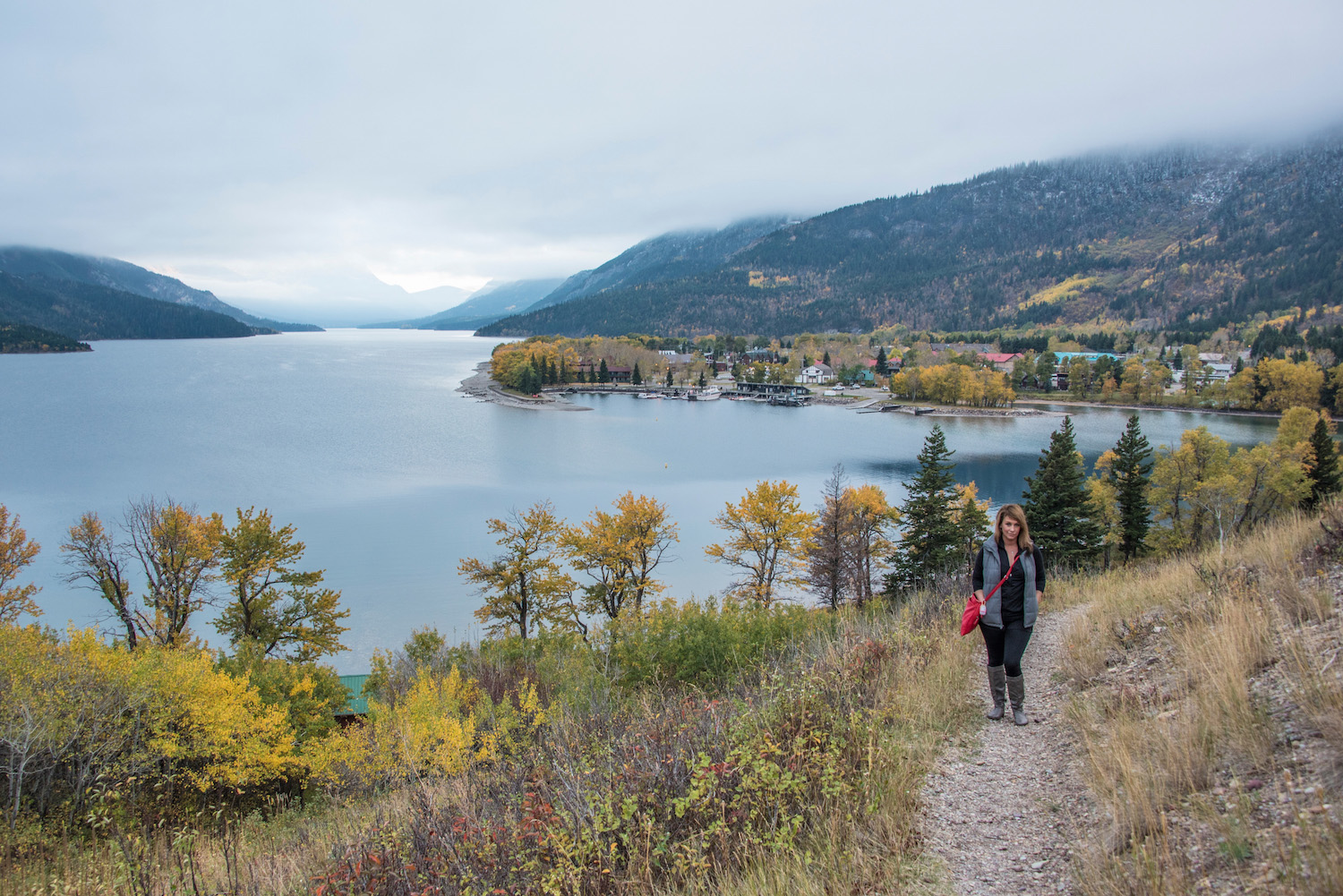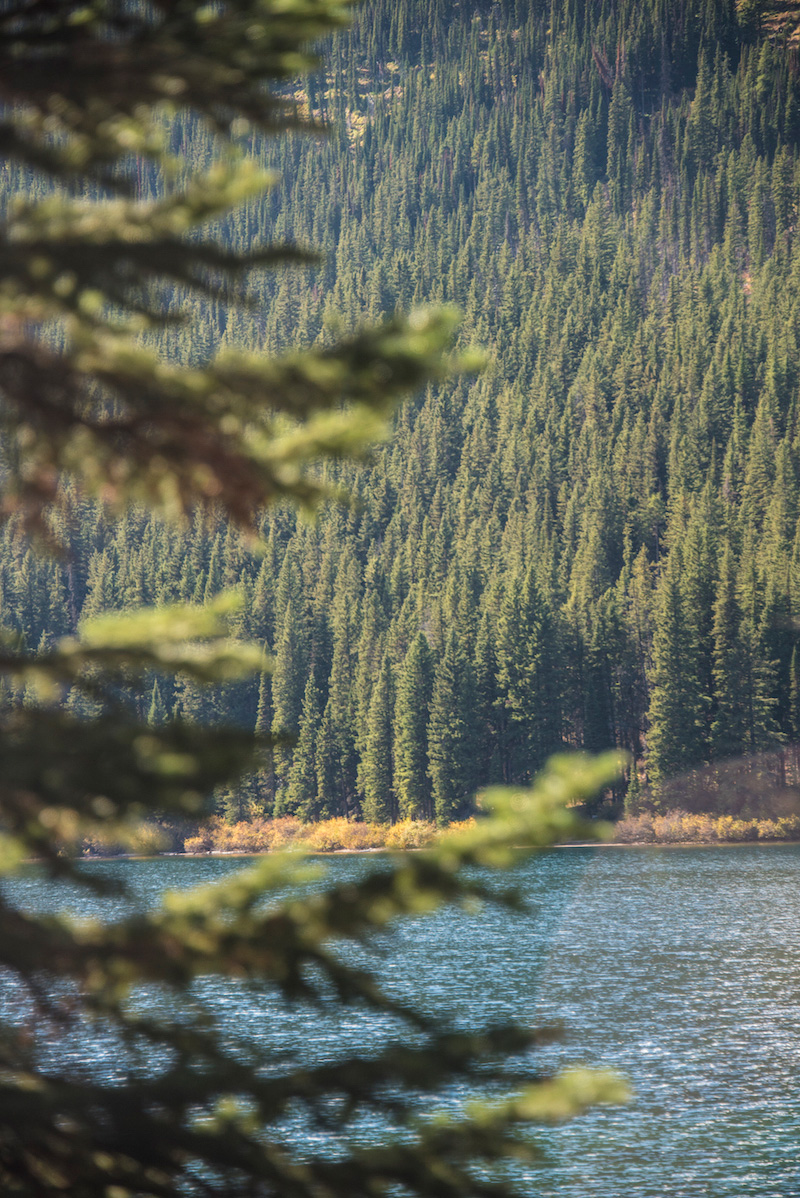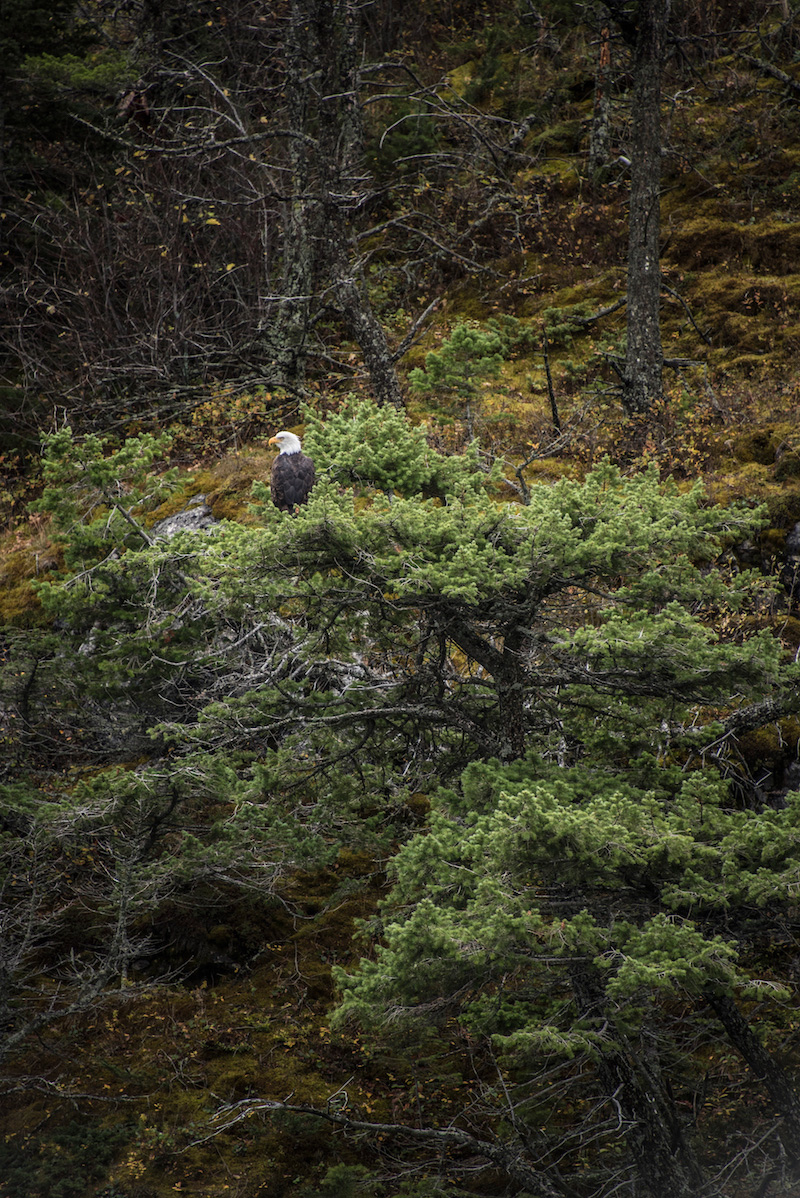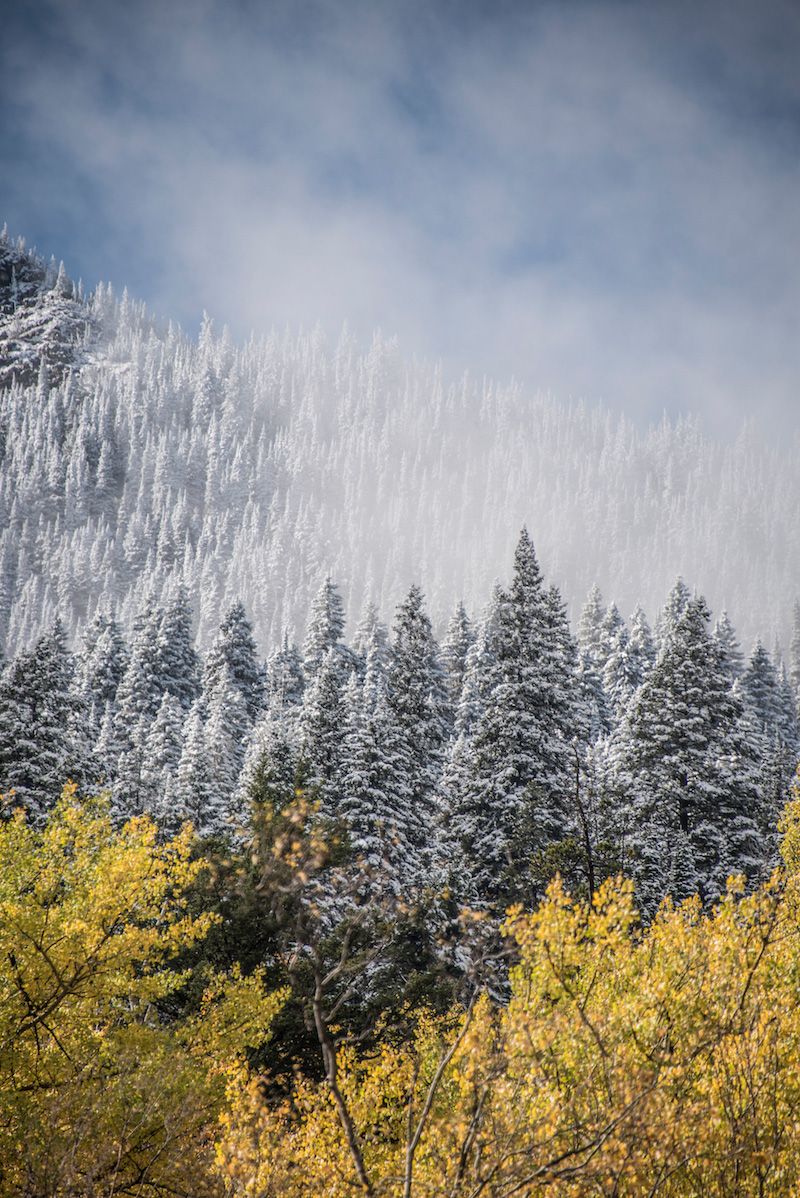 Waterton is classic Alberta: Mountains, lakes and skies that seem to go on for light-years. If the weather's nice, enjoy world-class hiking (National Geographical recently named Crypt Lake Trail, the world's best day hike) or, if it's cold or you simply feel lazy, stay in your car and enjoy the scenic Red Rocks Drive.
Spend 2-3 days driving through Waterton Lakes National Park.
GET DUSTY IN THE CANADIAN BADLANDS
Remember how I said I saw hardly any barren farm land during my Alberta road trip? Well, most of this such land sits between Waterton and Dinosaur Provincial Park which, as its name suggests, is home to an inordinate number of dinosaur fossils. It also, thankfully, sits in the dramatic Canadian Badlands, so try not to let the rolling fields you see en-route keep you down.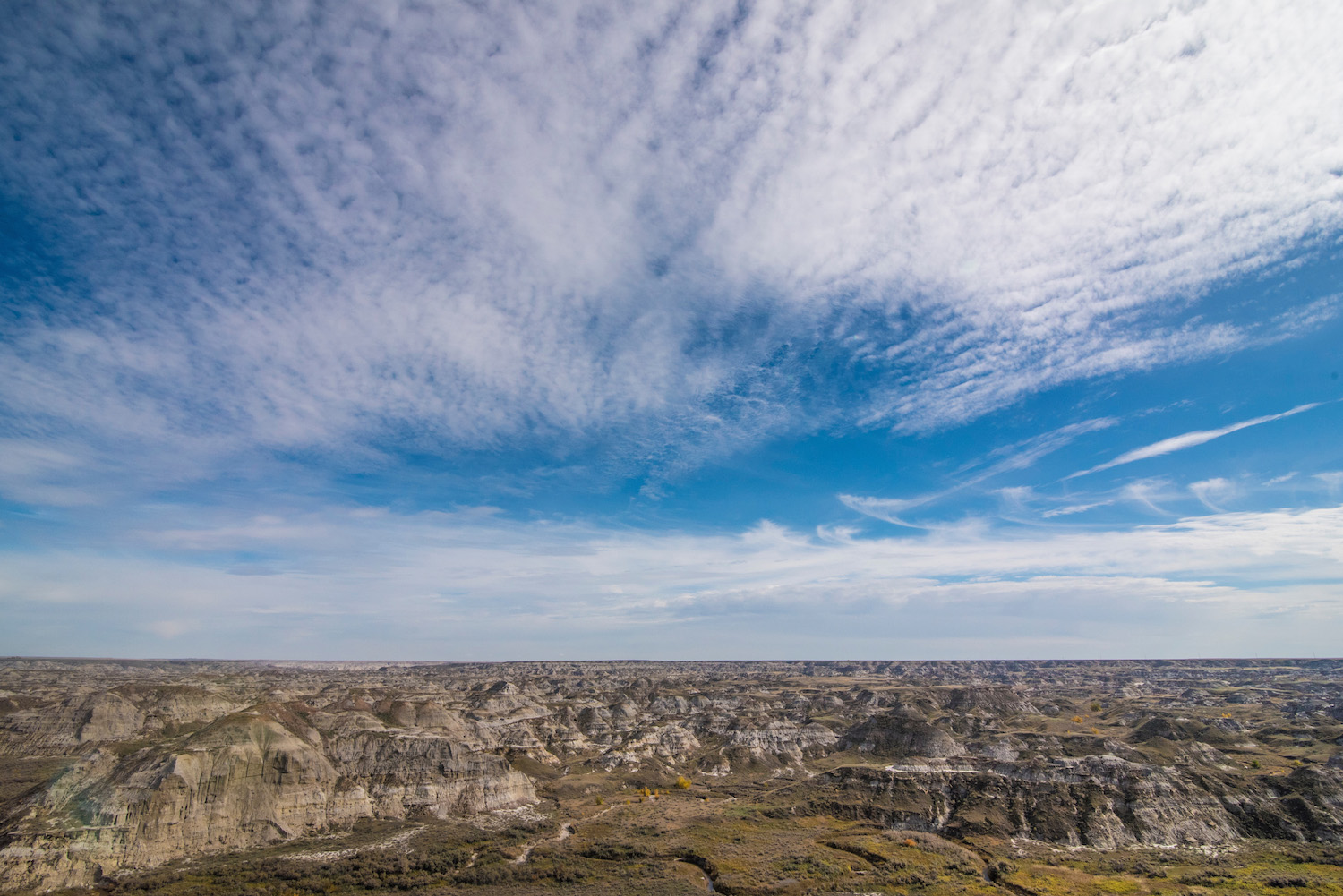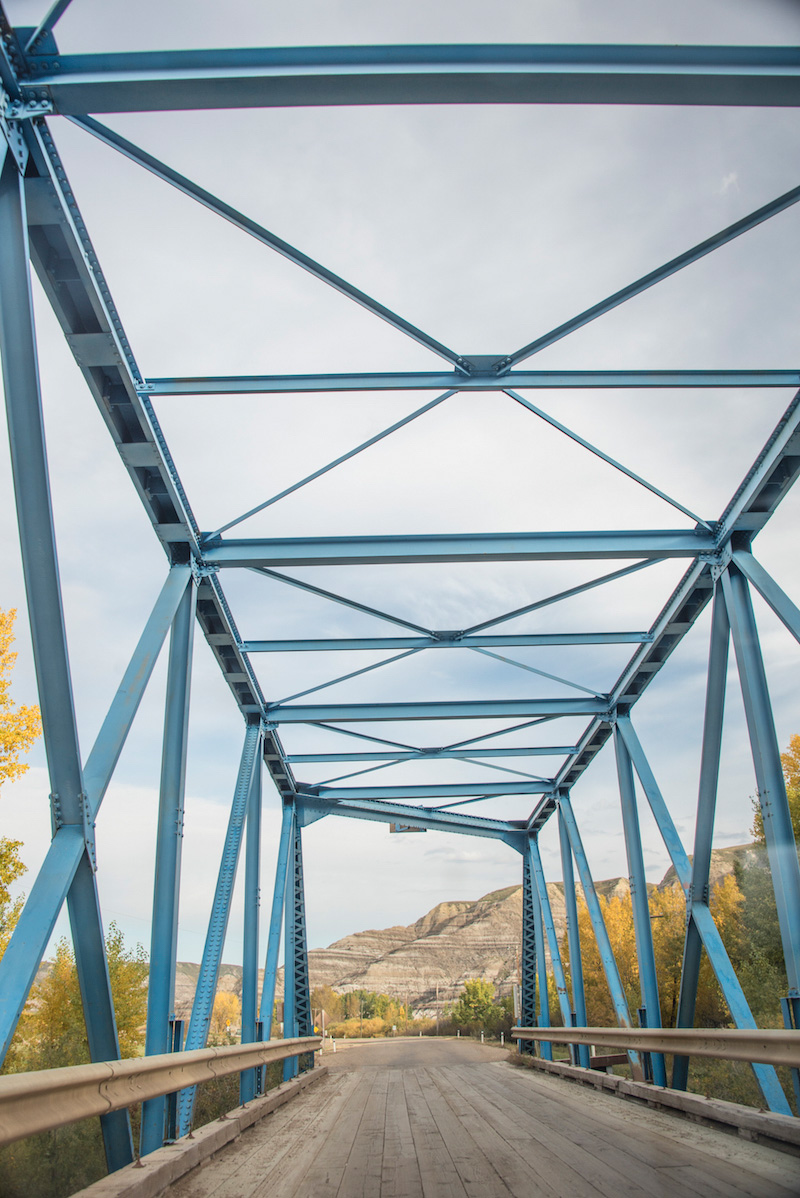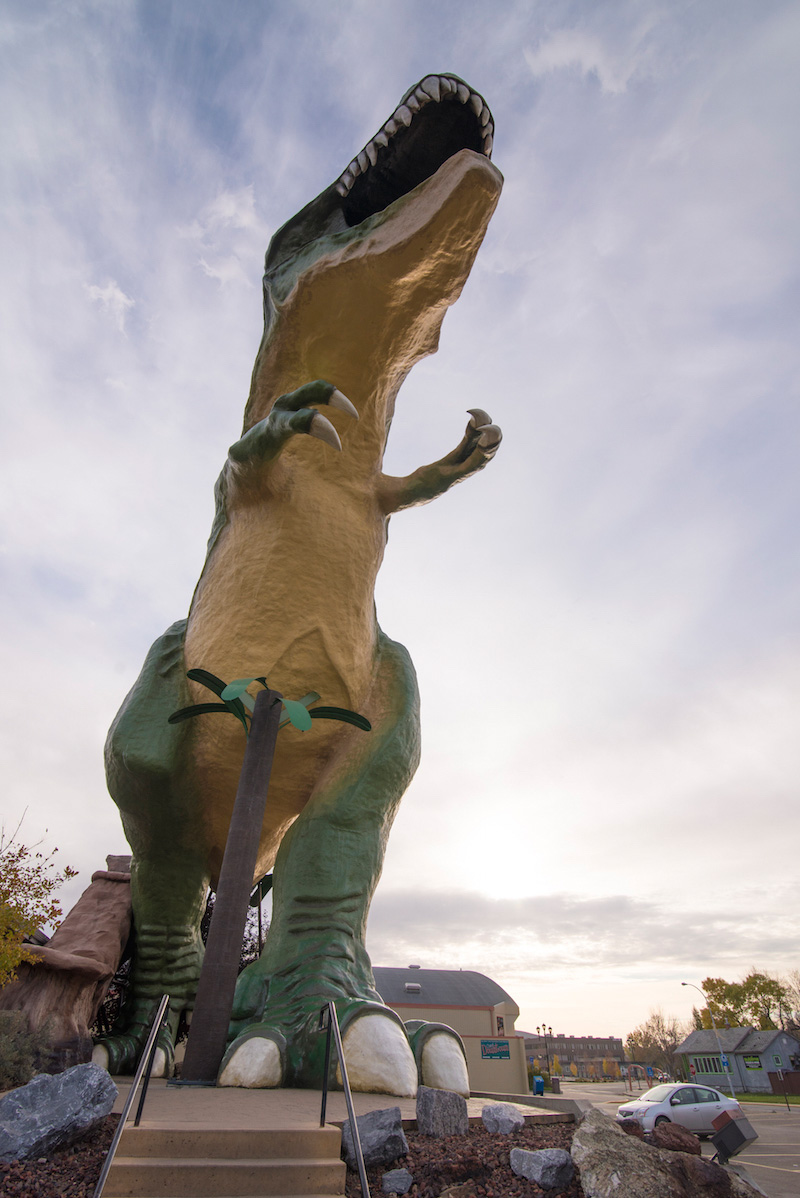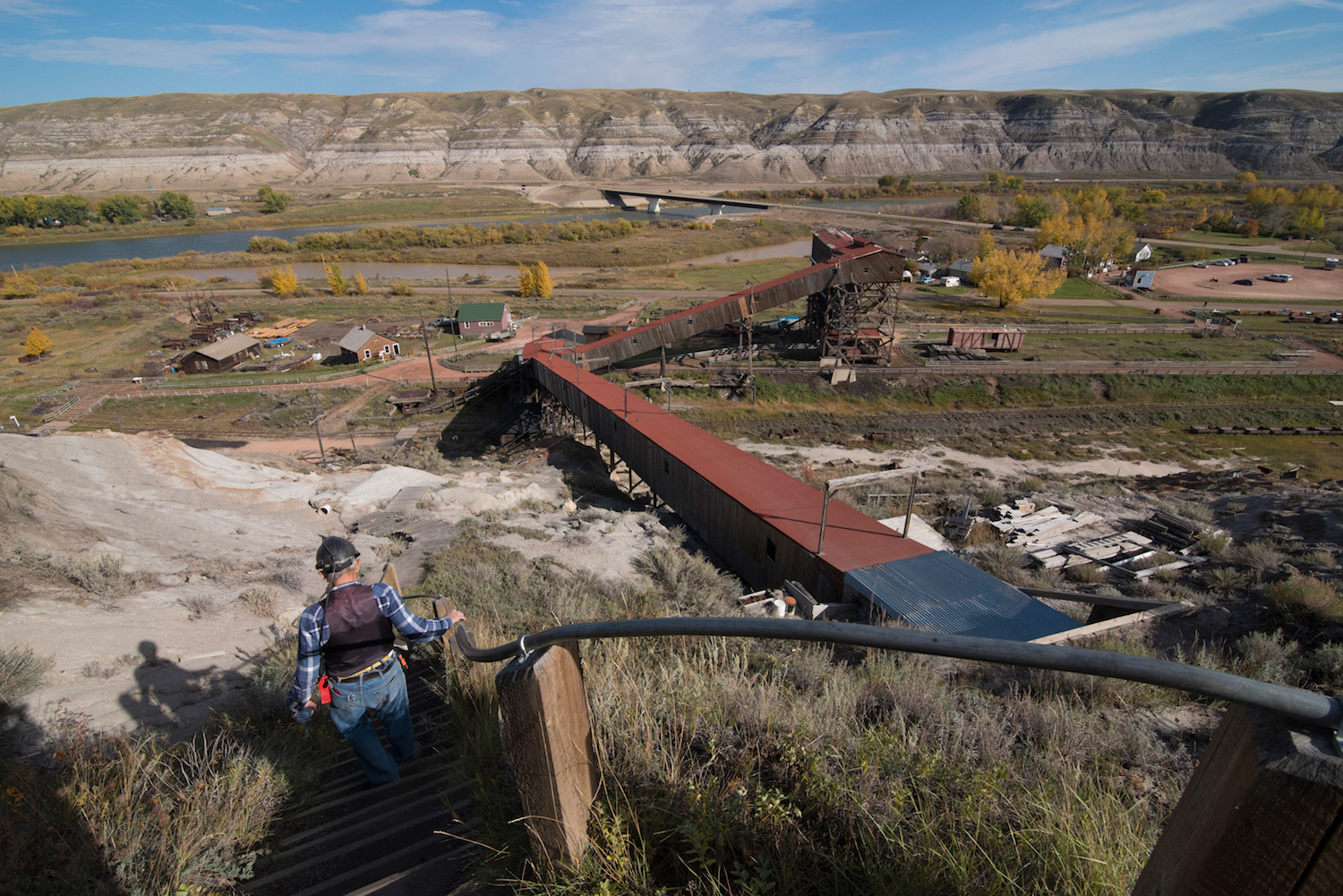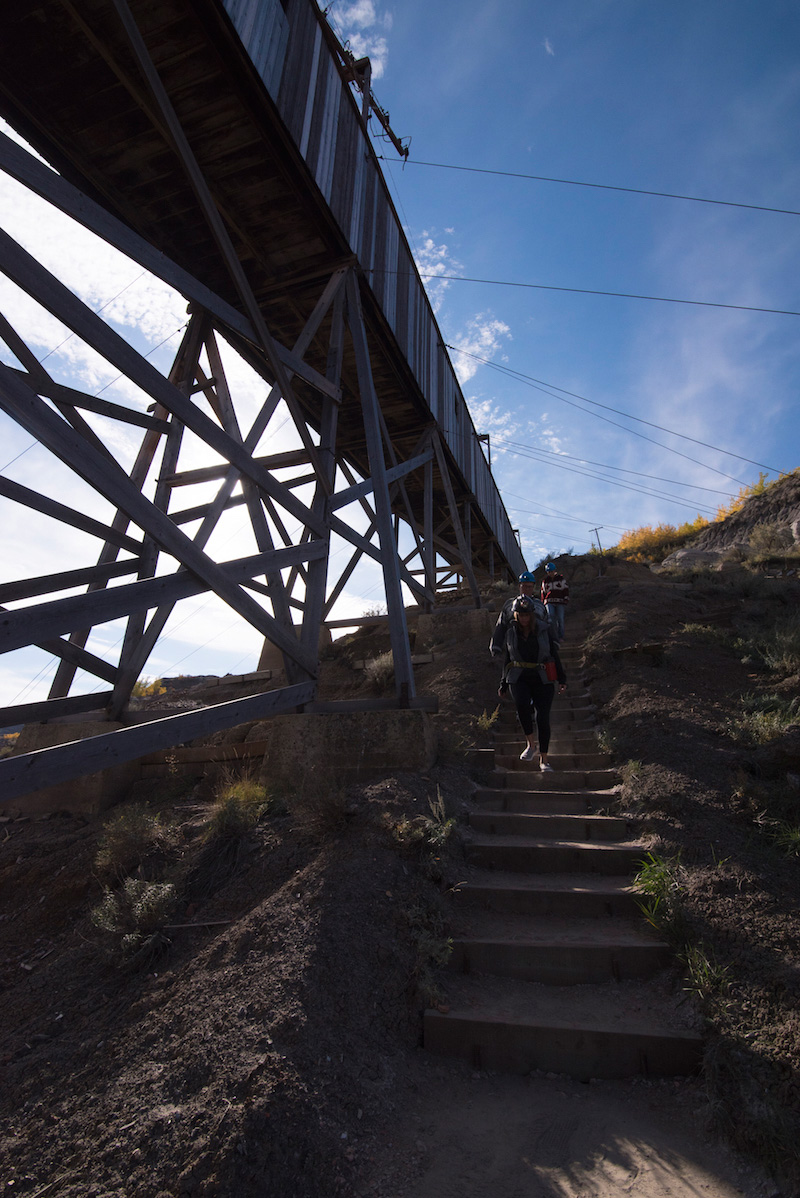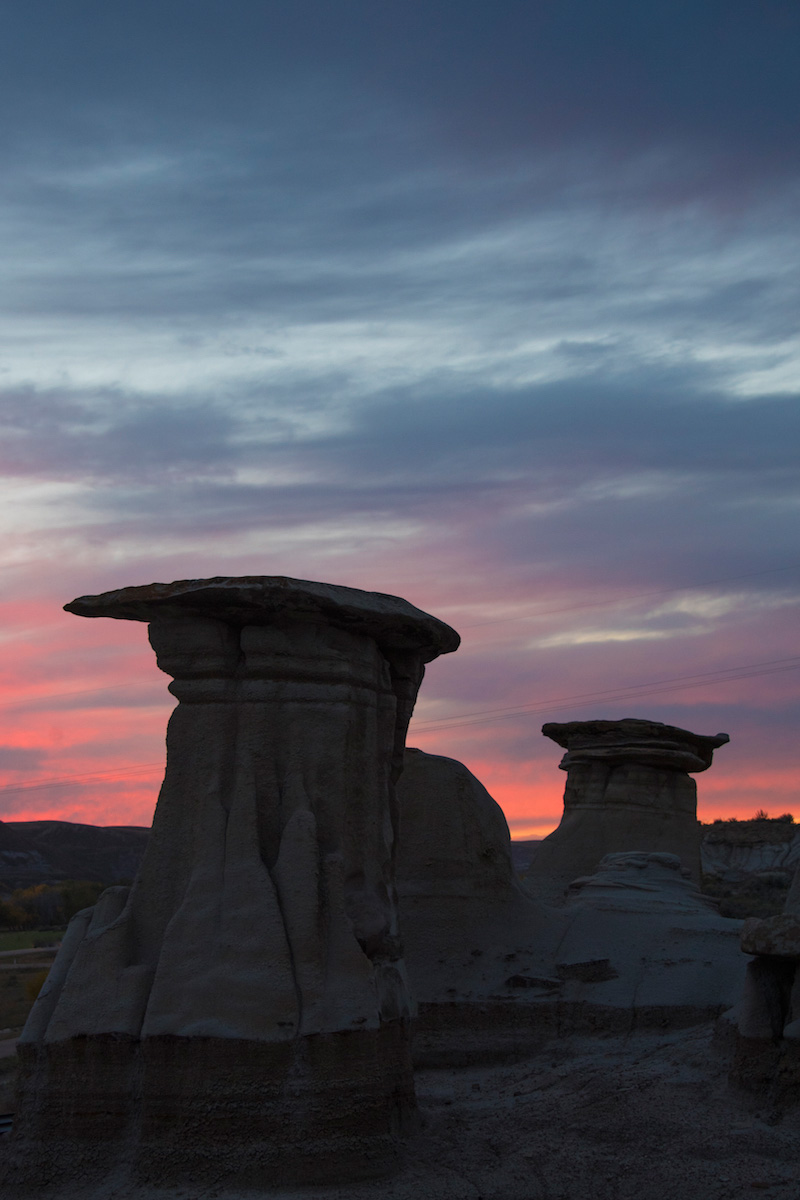 After you finish up at Dinosaur (may I recommend a night of glamping?), head northwest toward the town of Drumheller, stopping off at Atlas Coal Mine and to see iconic Hoo Doo rock formations along the way. After you arrive in town, snap a selfie in front of the World's Largest Dinosaur before getting a more scientific sort of dino fix at Royal Tyrrell Museum.
Spend 2-3 days driving through the Canadian Badlands, with at least one night each in Dinosaur Provincial Park and Drumheller.
SAVE THE BEST FOR LAST
The funny thing about this itinerary? I'm actually dictating it to you in reverse-order of how I took my Alberta road trip. I recommend you hit up Banff and Jasper National Parks, which I visited first, as the last place on your Alberta road trip. Doing otherwise is simply anticlimactic, as you'll realize the moment the mountains start peaking over the horizon at you, driving westward on the Trans-Canada Highway.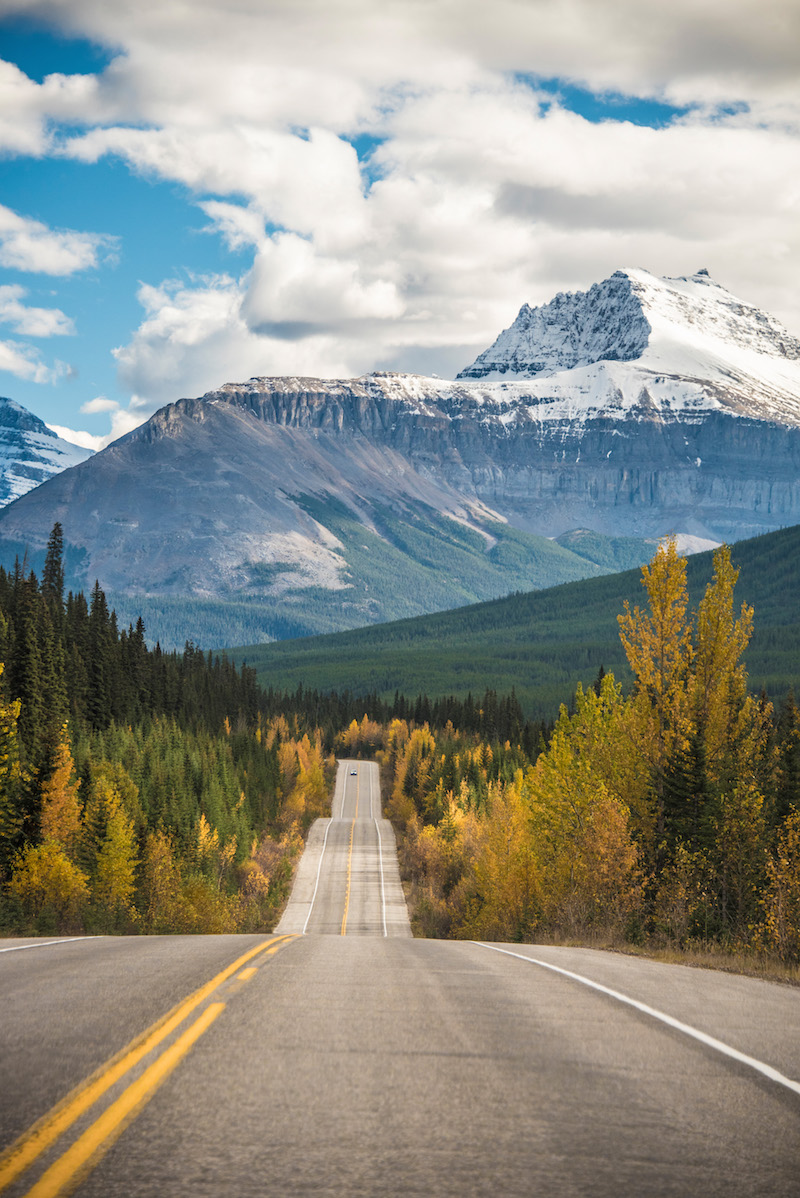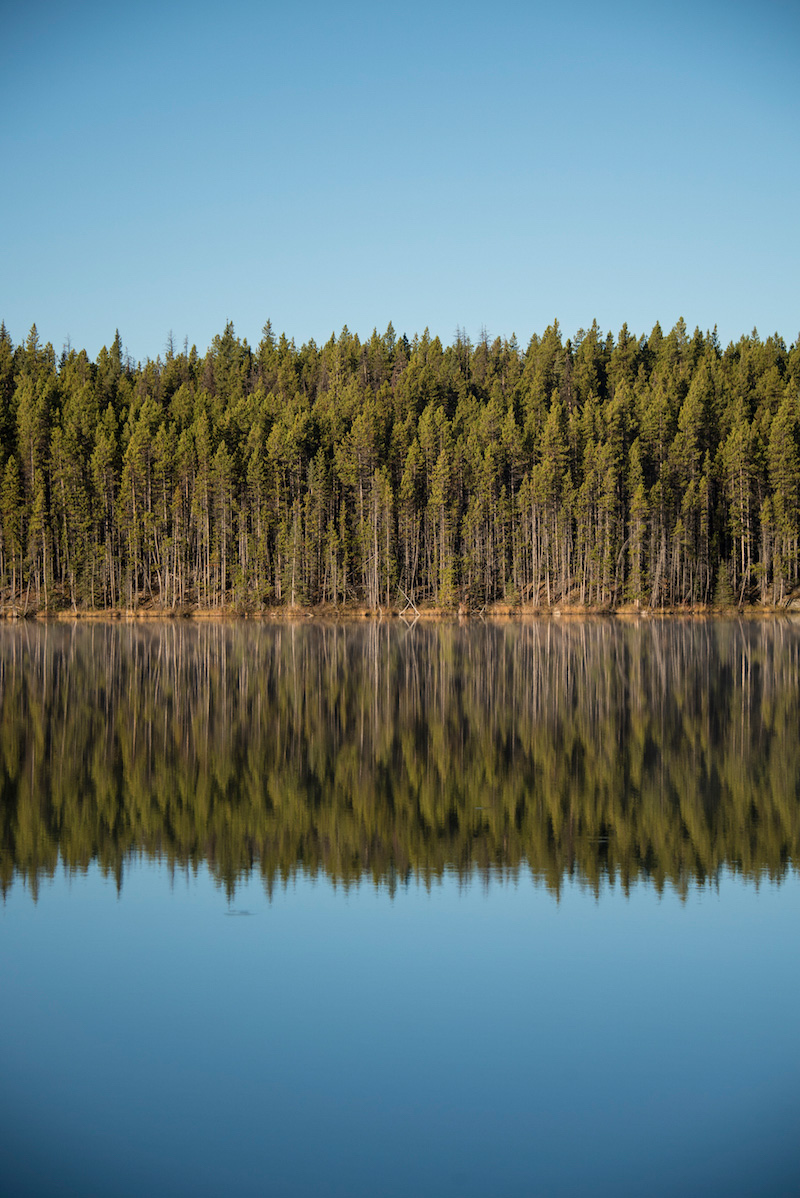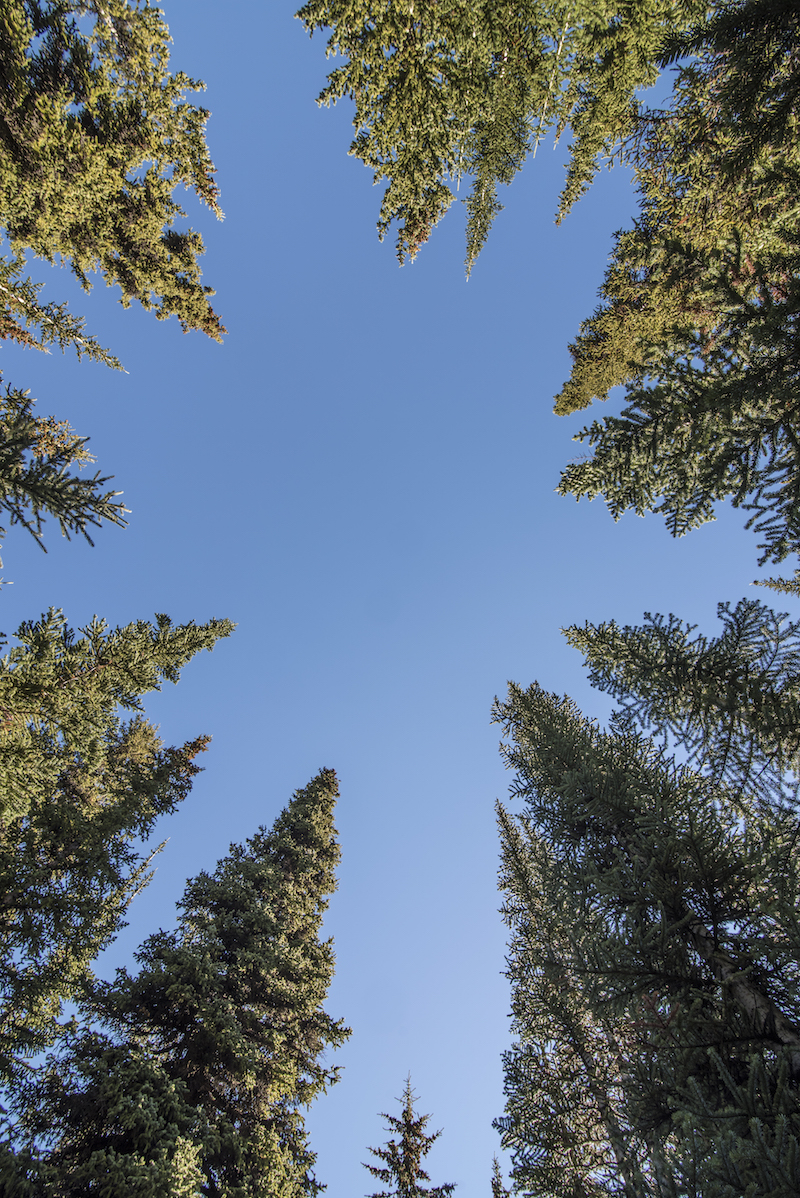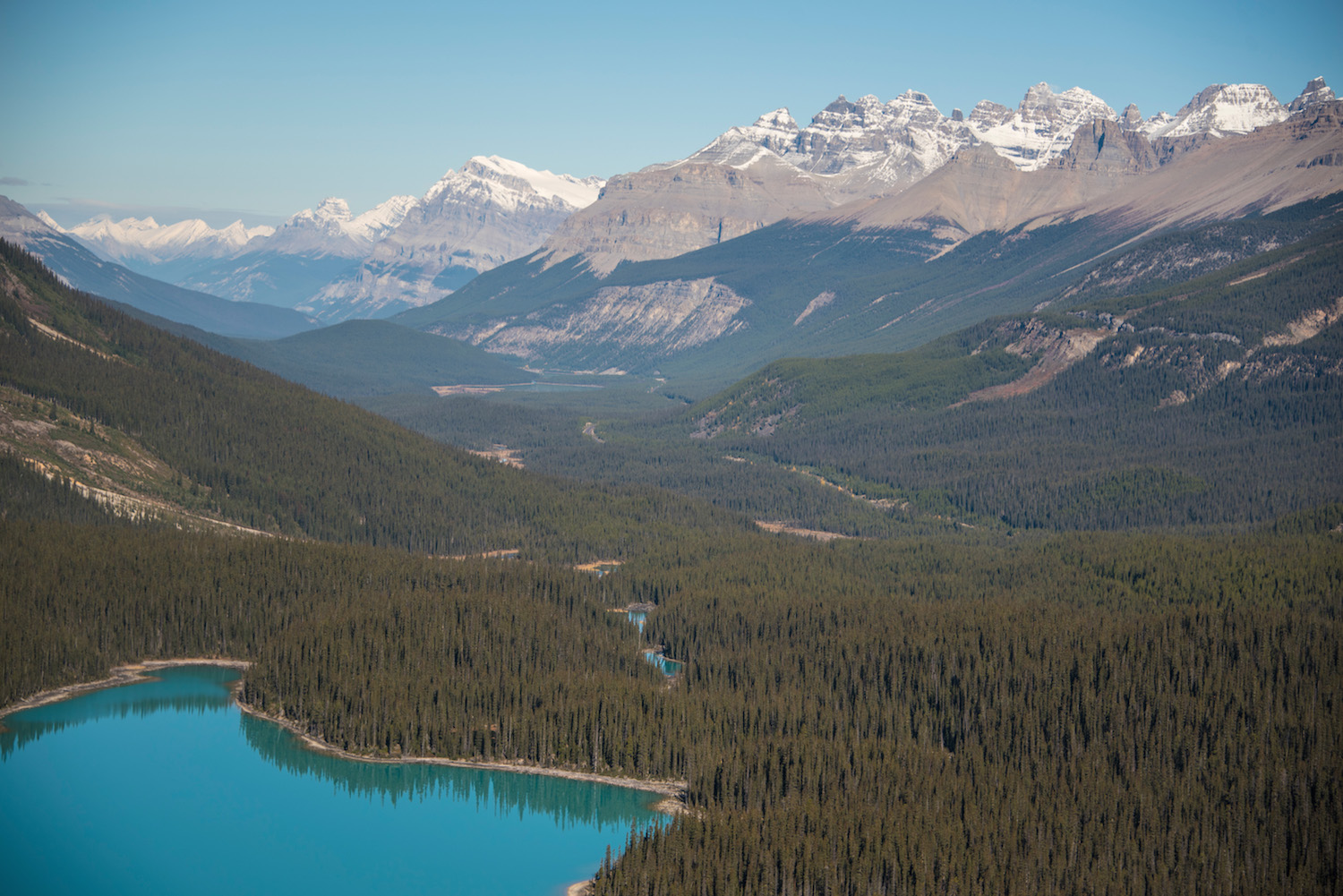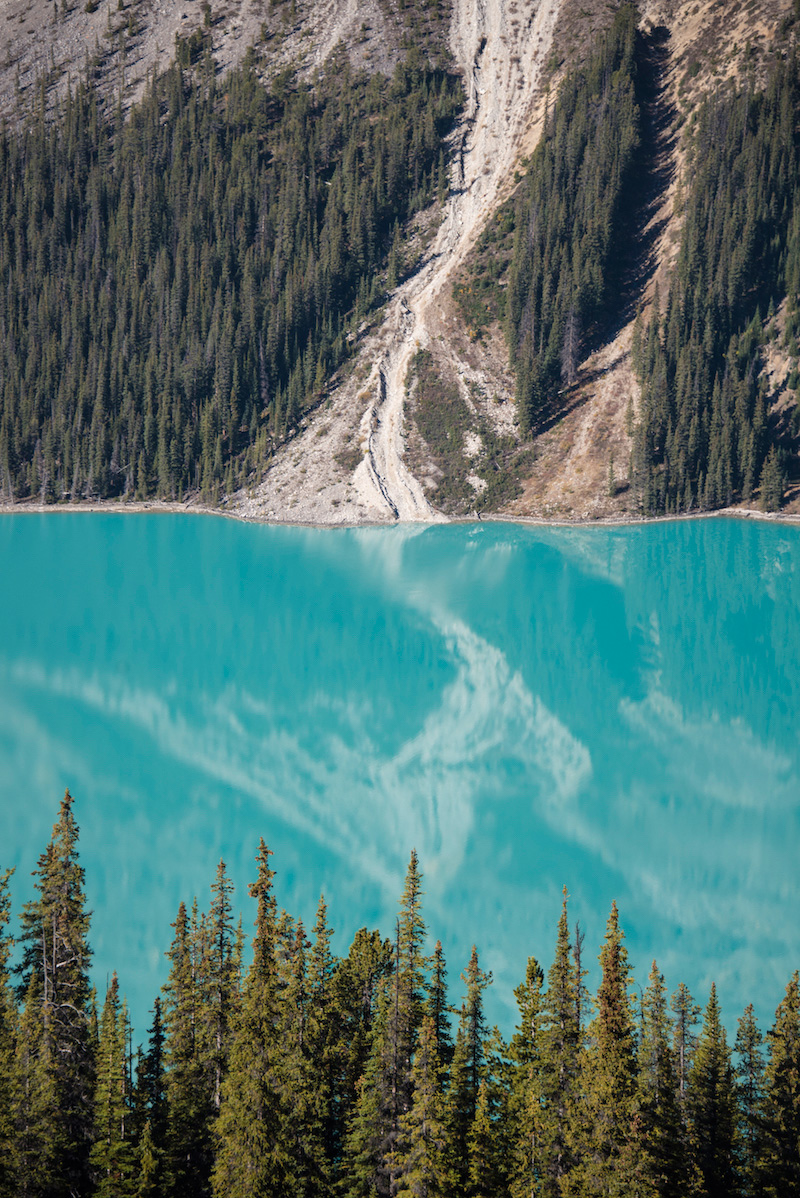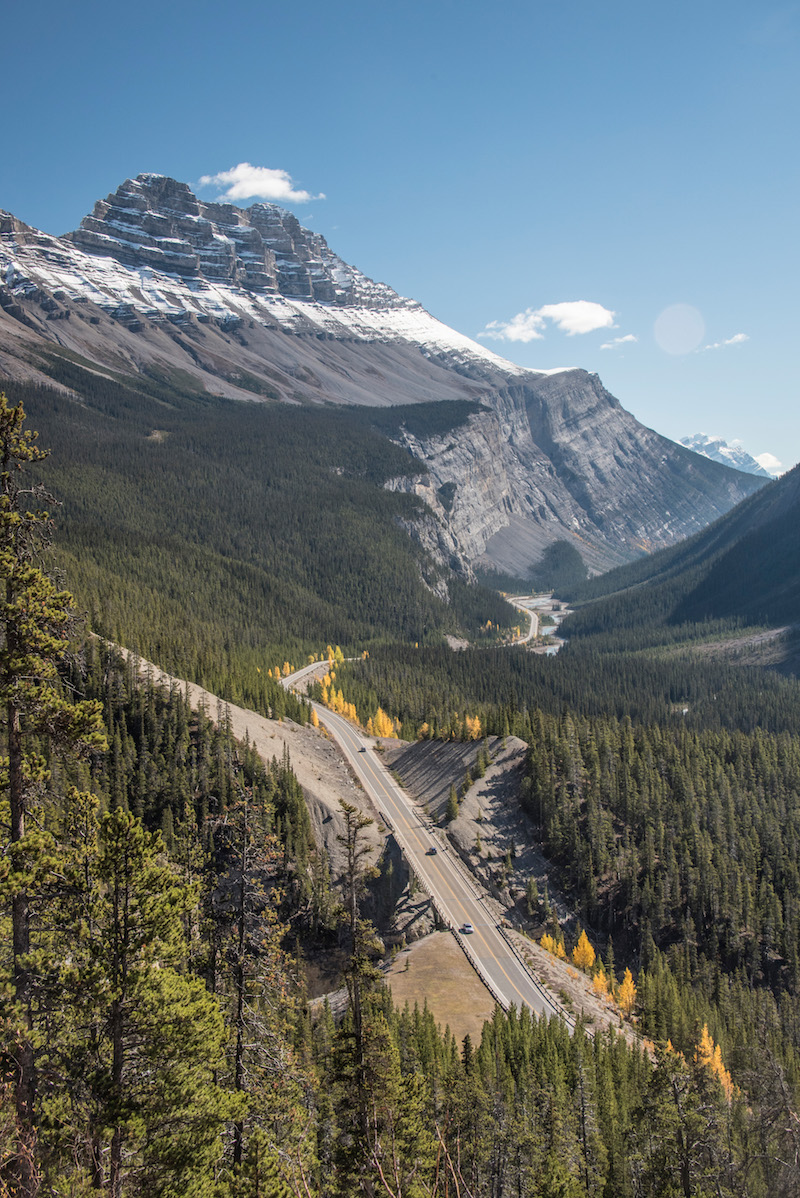 It's easiest to base yourself in either the town of Banff (or nearby, cozier Canmore), then take day trips from there. Personally, I recommend starting your first full day with sunset at Moraine Lake (the quieter and, in my opinion, more picturesque sister lake to famous Lake Louise), before heading northward along the Icefields Parkway toward Jasper.
If you're flexible on time, you could head all the way into Jasper and even spend a night there, but if not, return to Banff before sunset to get a good night's sleep before your journey back to Calgary and then, back home.