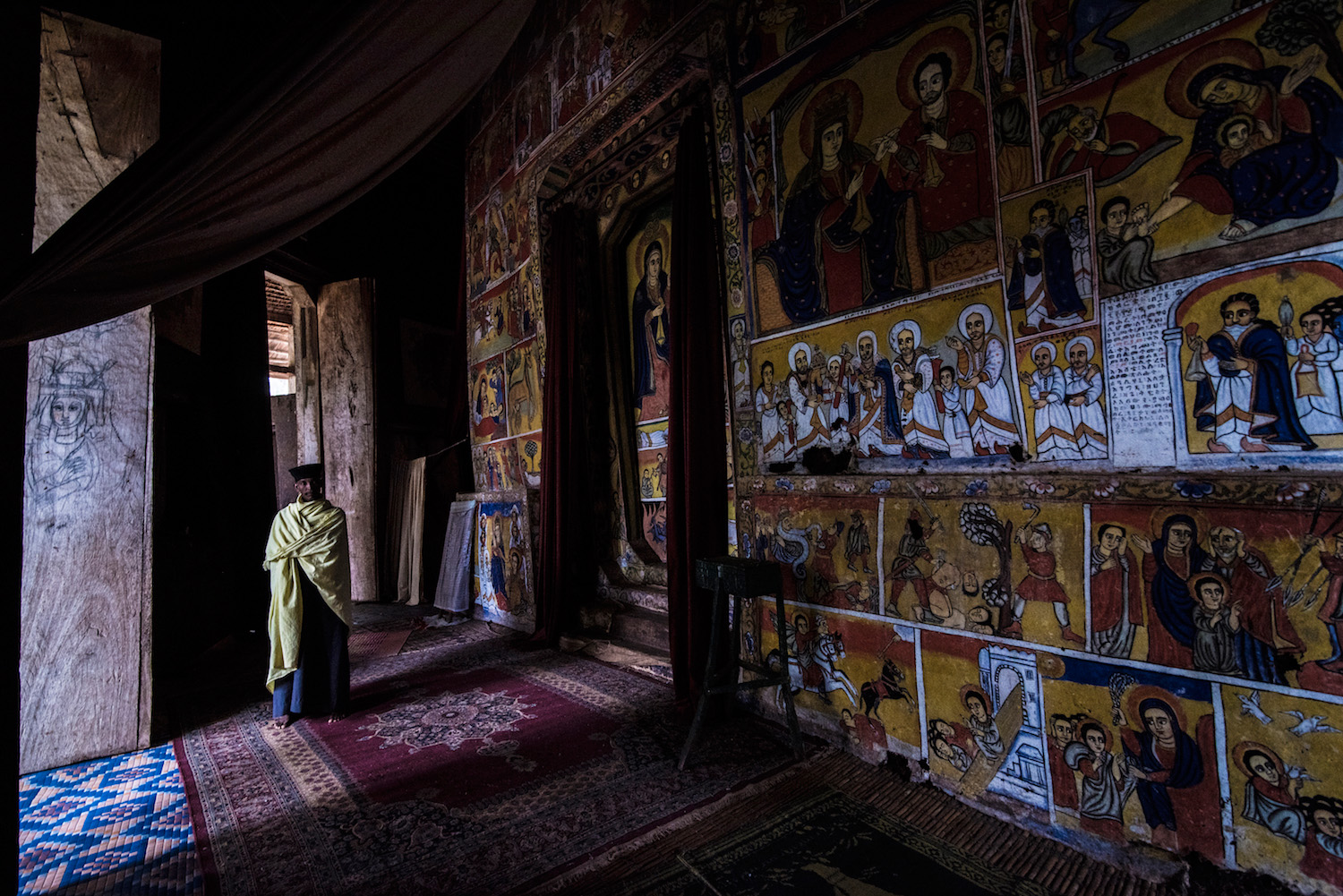 I was excited to arrive in the Ethiopian city of Bahir Dar—and not just because, after a rainy two days in Addis Ababa, the sun was shining and the sky was blue. Flying over famous Lake Tana, which was way bigger than I imagined it would be, I could see many island monasteries, i.e. the main reason tourists like me come to Bahir Dar in the first place. Plus, nearby Blue Nile Falls had been on my travel bucket list for a long time, to say nothing of how surprisingly nice my cheap hotel near Bahir Dar's rowdy city center ended up being.
Looking back, visiting Bahir Dar was a fulfilling, if not always fun experience. At the time, however, it was actually kind of miserable. If you're not sure whether you should visit Bahir Dar on your trip to Ethiopia, continue reading for my perspective.
Bahir Dar's Dustiness—and the (Often) Dry Falls
"Are you a rasta?" The man asked, as the van headed down the cracked, dirt road. I'm sure he meant his comment to be funny, but the bumpiness of the road had long since sent my sense of humor flying out my ear.
"An accidental one," I smiled, in spite of how annoyed I was. "I didn't wash my hair today and, since it's both humid and dusty here, it's become dreadlocked." (Side note: It was this moment when I decided it would be a good idea to cut my hair in advance of the coming summer.)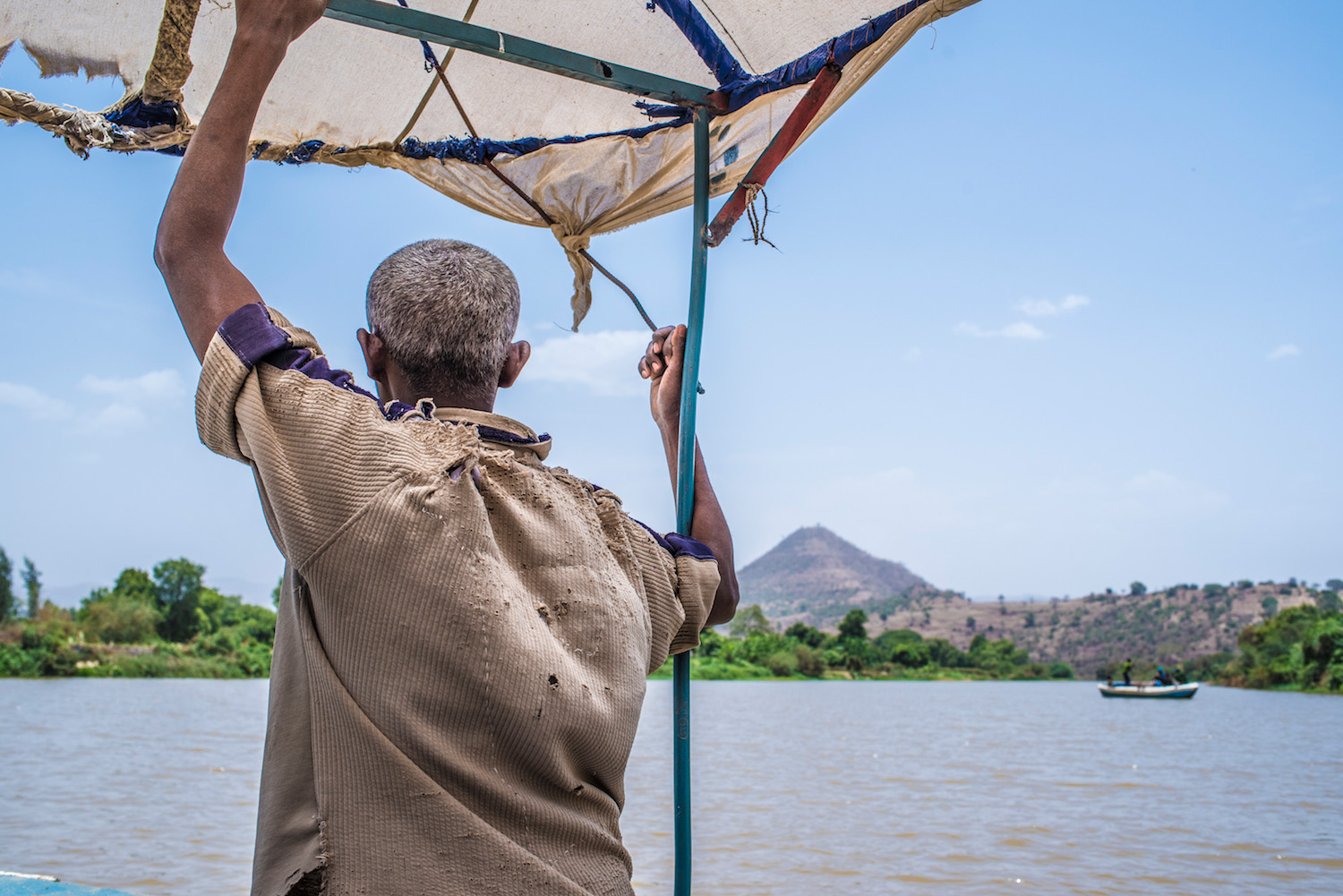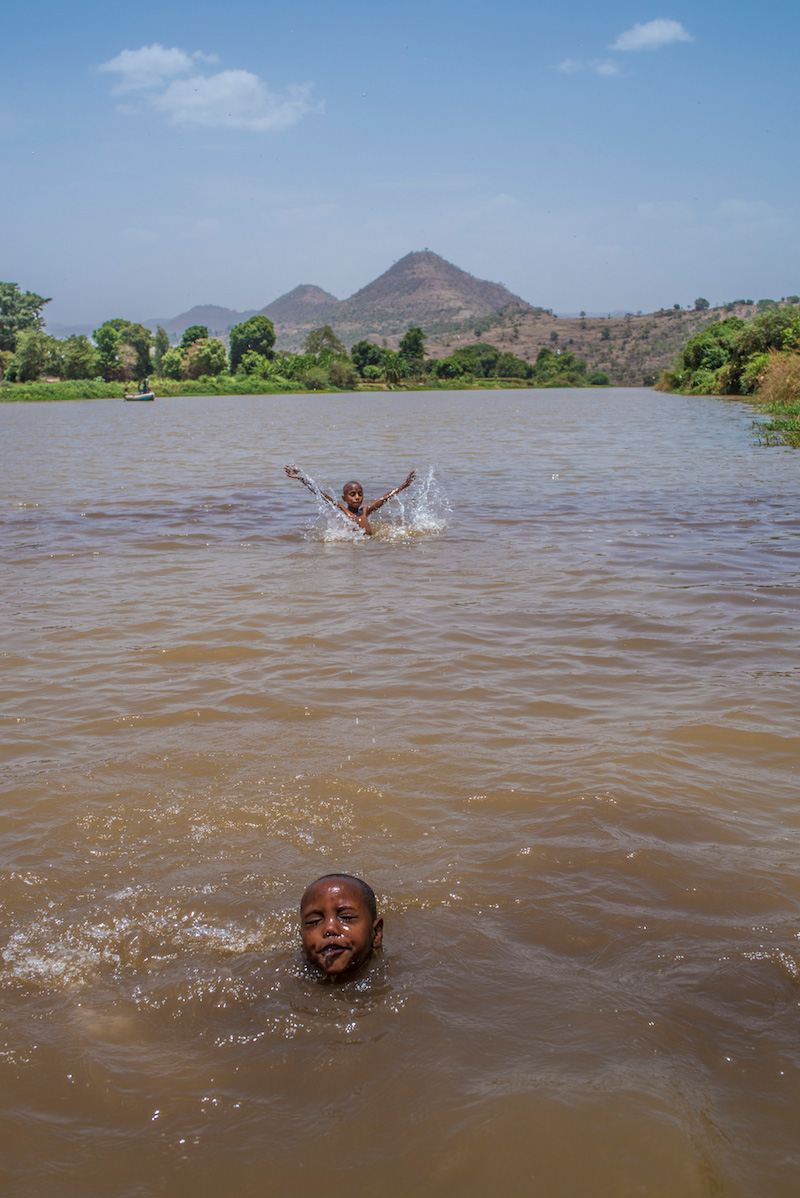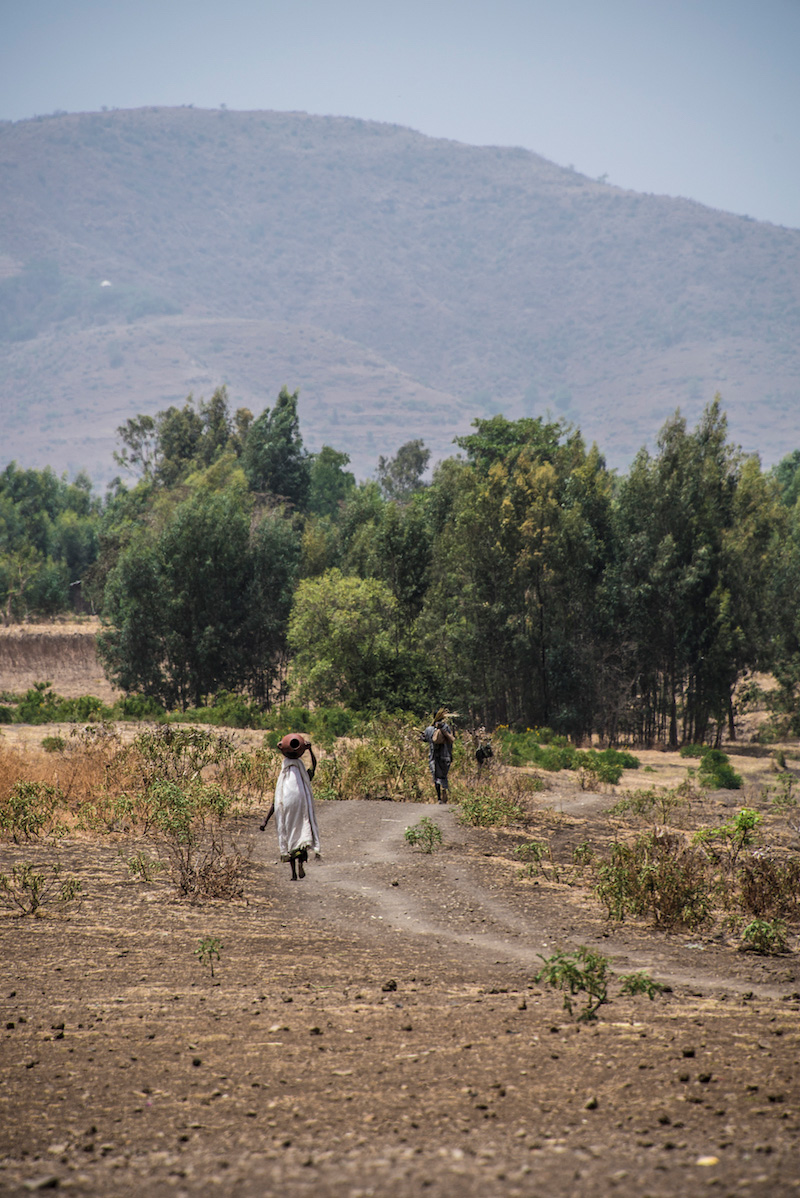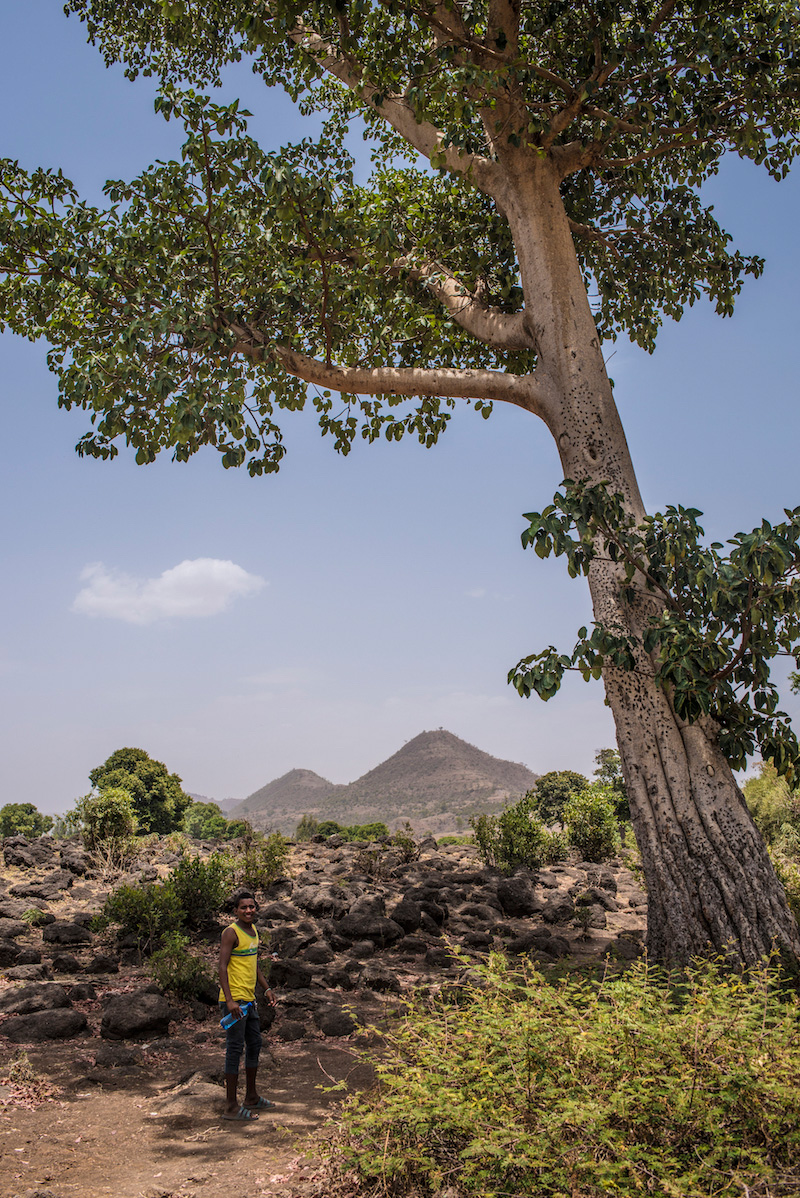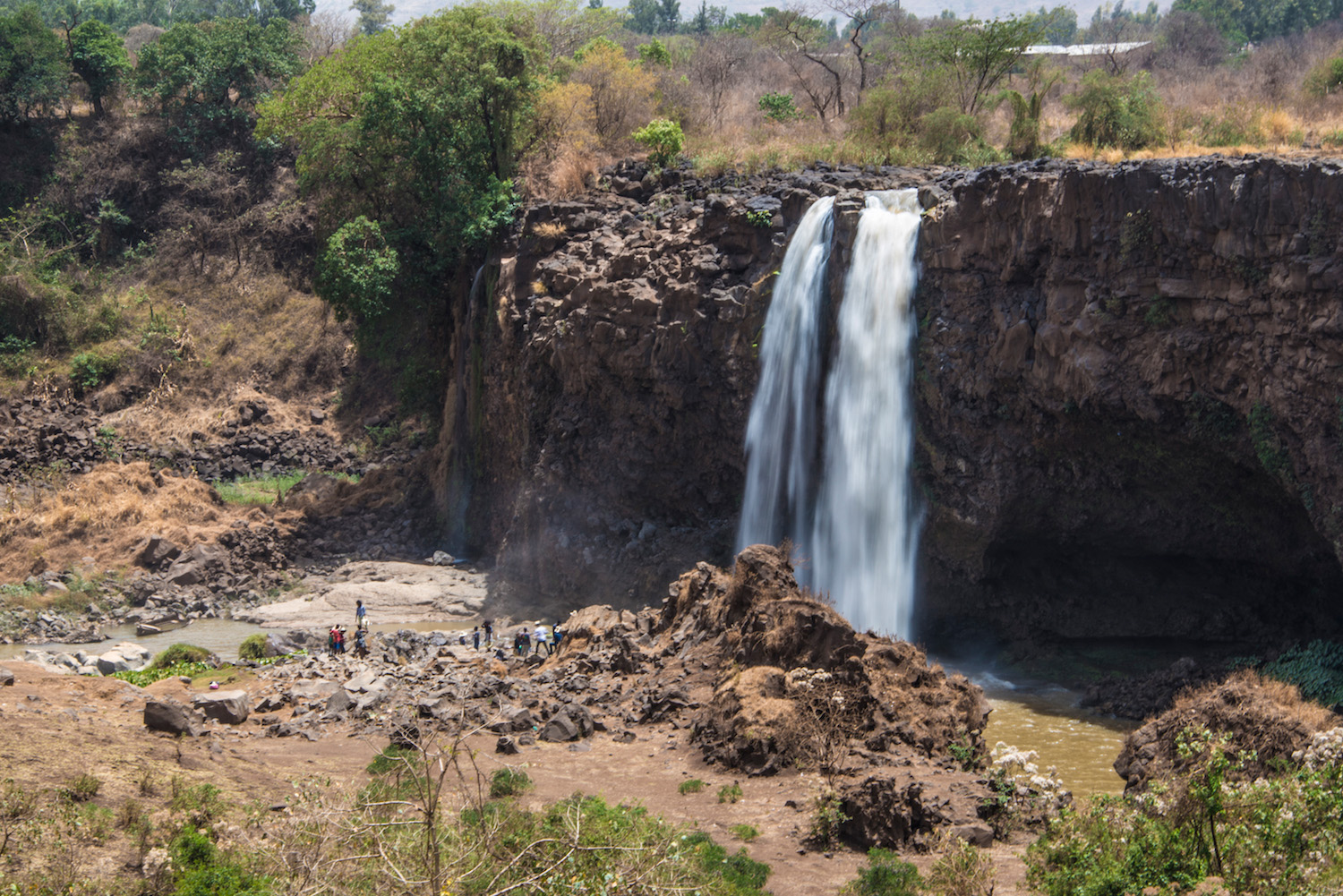 Bumpy road or not, hideous hair or not, we would soon arrive at the aforementioned Blue Nile Falls, with a couple caveats. First of all, we wouldn't be there "soon," thanks to the condition of the road. Secondly—and this, for as terrible as the ride was, is more important—it was the dry season in Ethiopia, which meant the Blue Nile "Falls" was more of a trickle.
"The hike and boat ride were nice," I remarked to the driver upon returning to the car. "Now, go as fast as you can so these hustlers leave me alone!"
Pros and Cons of the Lake Monasteries
Now, if you followed my Ethiopia trip live, you realize that my time in this country was defined by hustlers. Unfortunately, this wasn't just in the centers of large cities, but literally everywhere in the country. Including approaching and leaving the trail to Blue Nile Falls—and, yes, on each of the monastery-bearing islands in Lake Tana.
I remember one in particular (although not its name—I was too distracted by trying to fend off advances from hustlers to remember anything my "guide," who was also something of a hustler, told me), I got off the boat and a man told me I needed to pay a "preservation fee" in addition to whatever the price of entering the monastery was.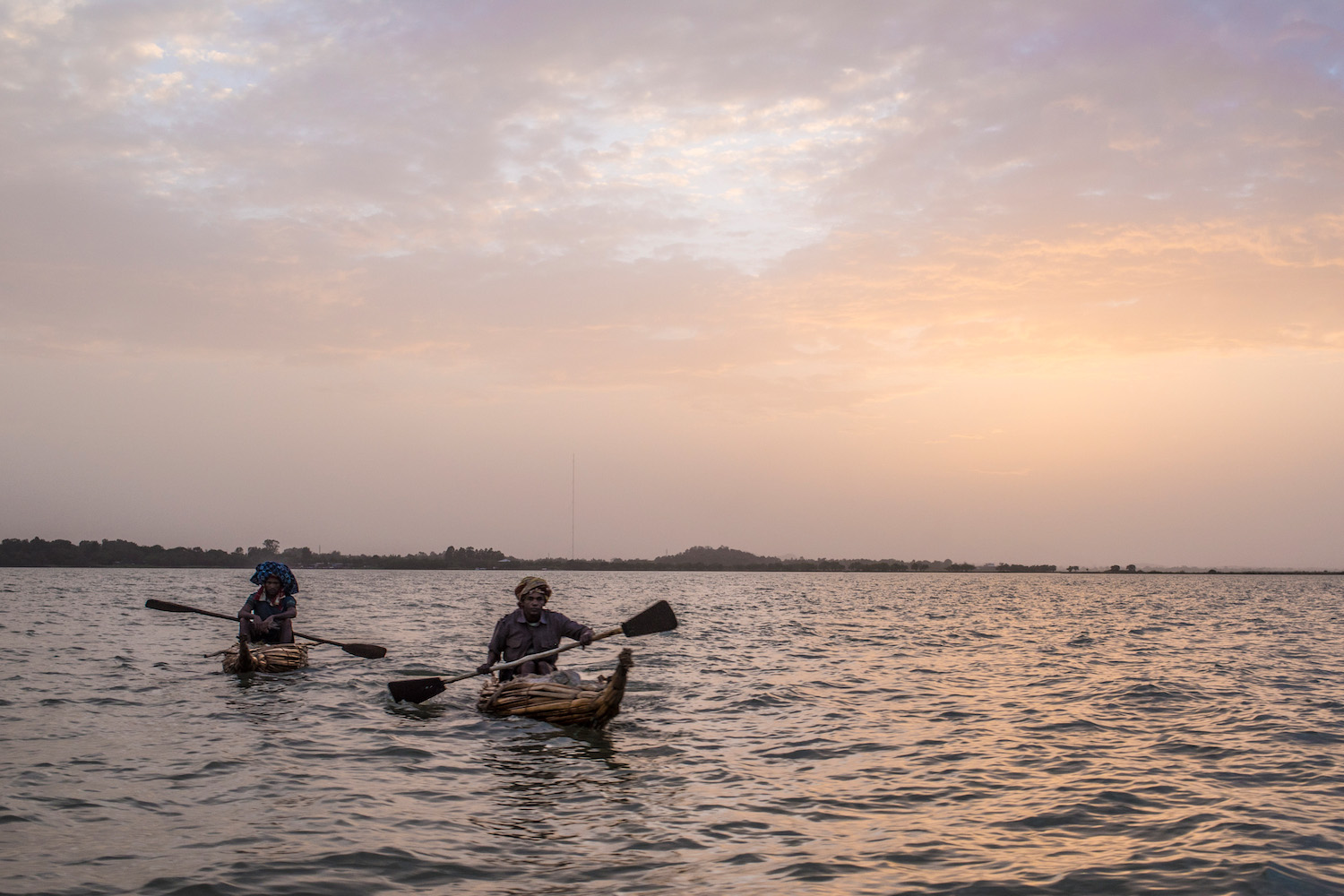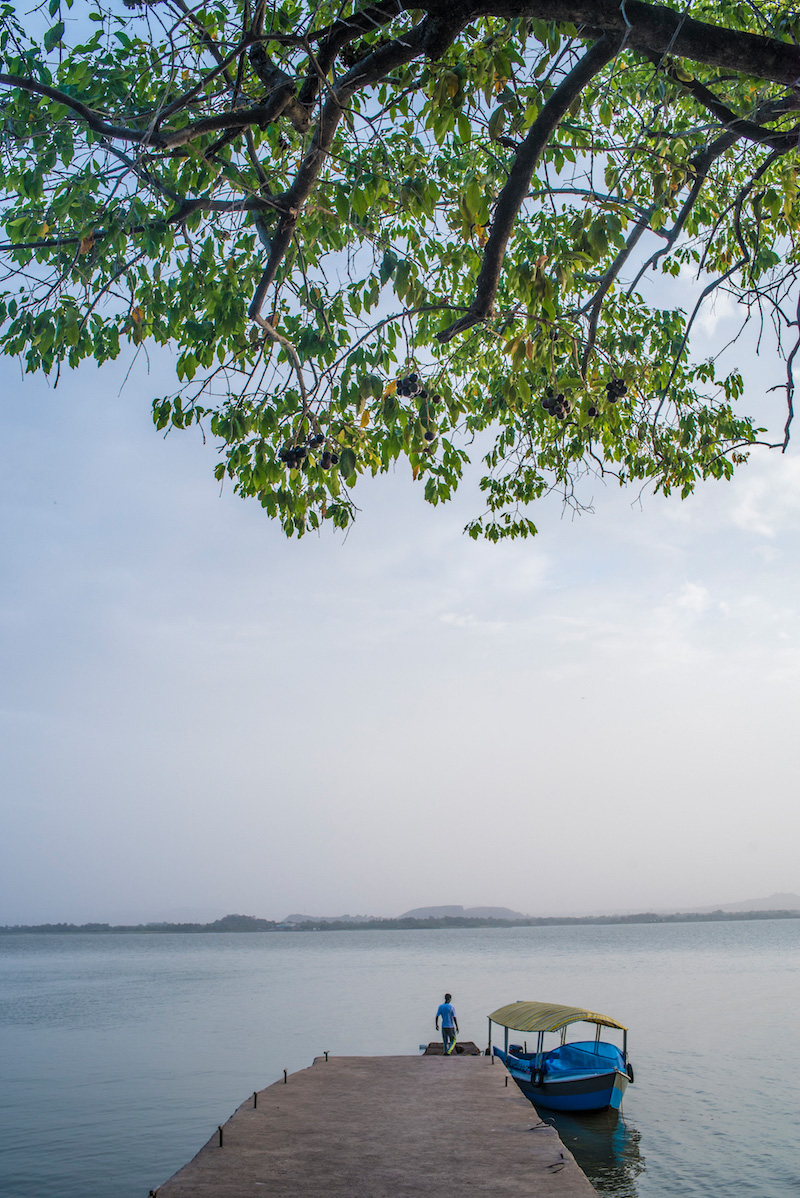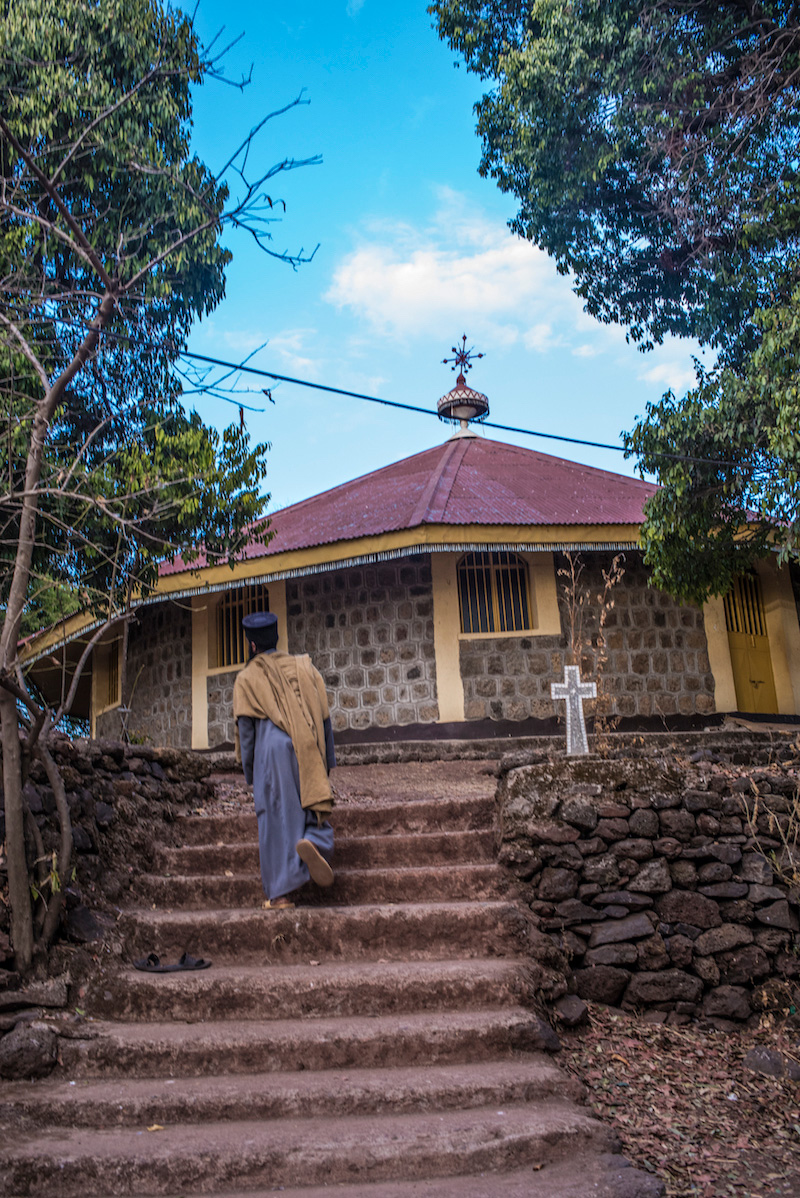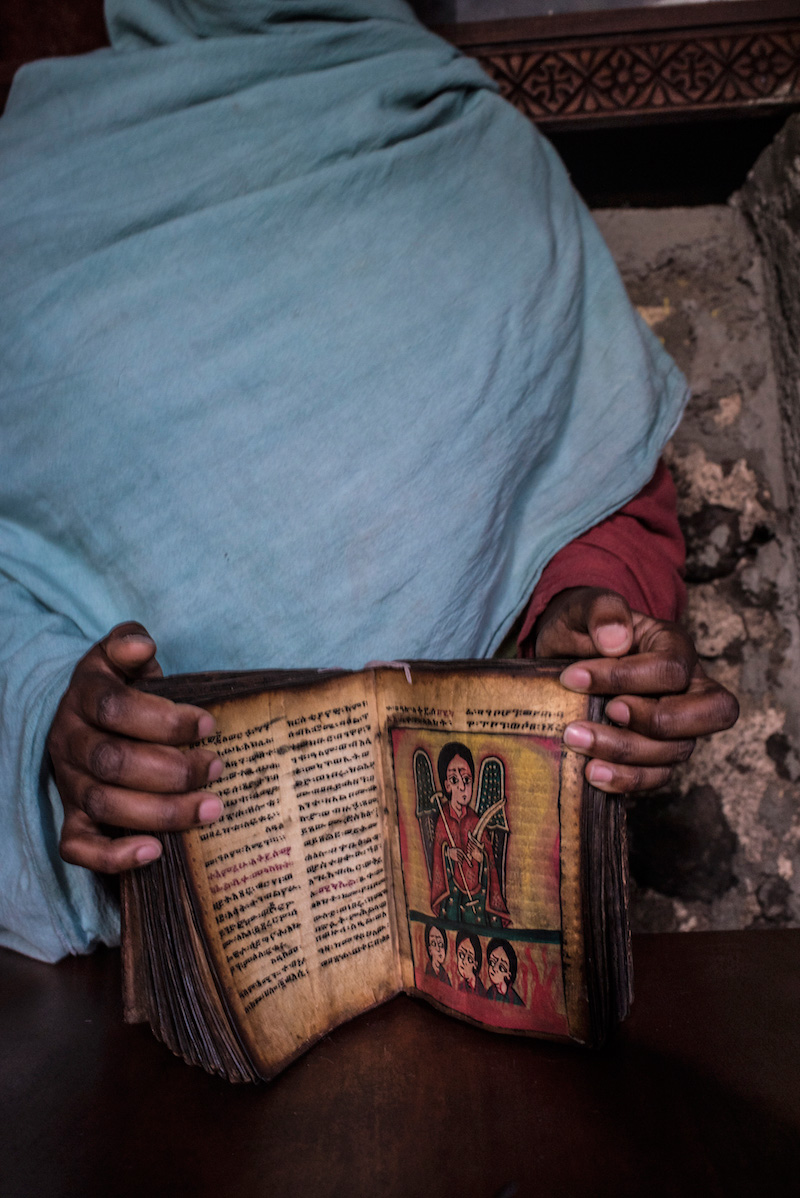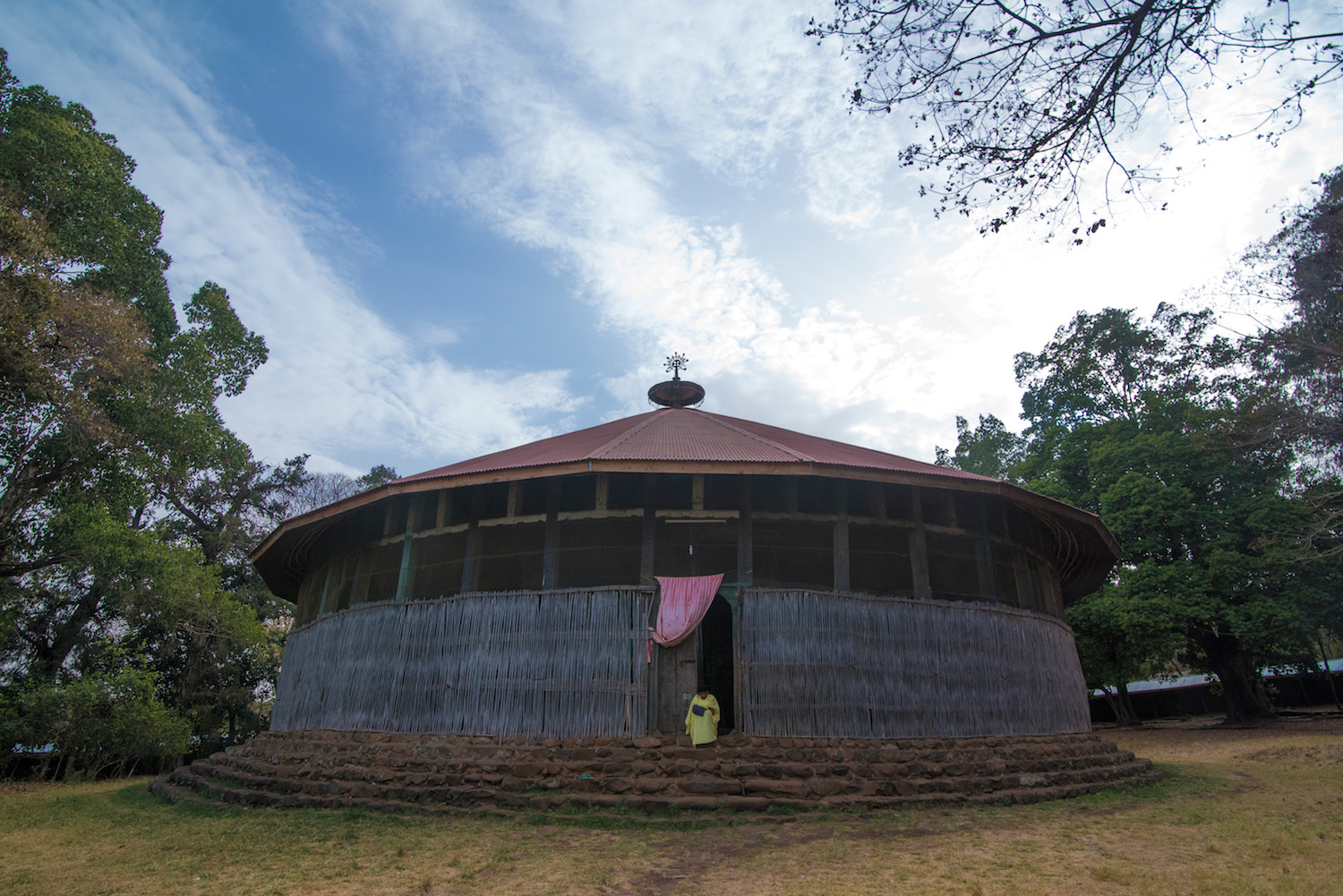 Now, on the boat ride, my guide had told me to ignore anyone who asked for more money on a given island. Unfortunately, faced with this reality, he sided with the hustler. "There's not really anything we can do about it," he said, and helped me make sense of the Ethiopian birr whose denominations I was still figuring out.
Now, make no mistake: The monasteries (and, in particular, this one) were outstanding. Also note, however, that women are not allowed inside them, so if you are a solo woman traveler or a group of women, a Lake Tana trip might not be worth the cost.
Prices in Bahir Dar
Bahir Dar itself isn't expensive. For $36, I got a deluxe room in a brand-new hotel with free breakfast and coffee and delicious, affordable Ethiopian food available via room service. The cost of tuk-tuks and taxis in the city center was negligible and, had I not gotten hustled en route to the bus to Blue Nile Falls, I could've gotten it for about 50 birr.
Unfortunately, as I've alluded to throughout this article, hustlers are everywhere in Bahir Dar, including inside my cheap hotel. In exchange for the sanity of being inside a vehicle (but not an air conditioned one, I should mentioned), I was willing to pay 1,300 birr (about $60) for a full-day tour that included both Blue Nile Falls and the Lake Tana monasteries. Not super expensive for East Africa, of course, but also not cheap.
Alternatives to Bahir Dar
As far as similarly-sized, nearby Ethiopian cities are concerned, I vastly preferred Gondar to Bahir Dar. In addition to the fact that the town itself was more pleasant, Gondar's main attraction (Gondar Castle, known colloquially as the "Ethiopian Camelot") was easy to explore independently, and not totally filled with hustlers. Furthermore, I found the Semien Mountains near Gondar more beautiful, nature-wise, than either Lake Tana or especially Blue Nile Falls had been.
But here's the thing: With two full weeks in Ethiopia, I wasn't necessarily pressed for time—and I'm glad I visited Bahir Dar, if only to provide you this perspective. If you have two or more weeks in Ethiopia, definitely go to Bahir Dar. Otherwise, substitute it with Gondar or, if you're feeling really adventurous, a trip into the Danakil Depression.