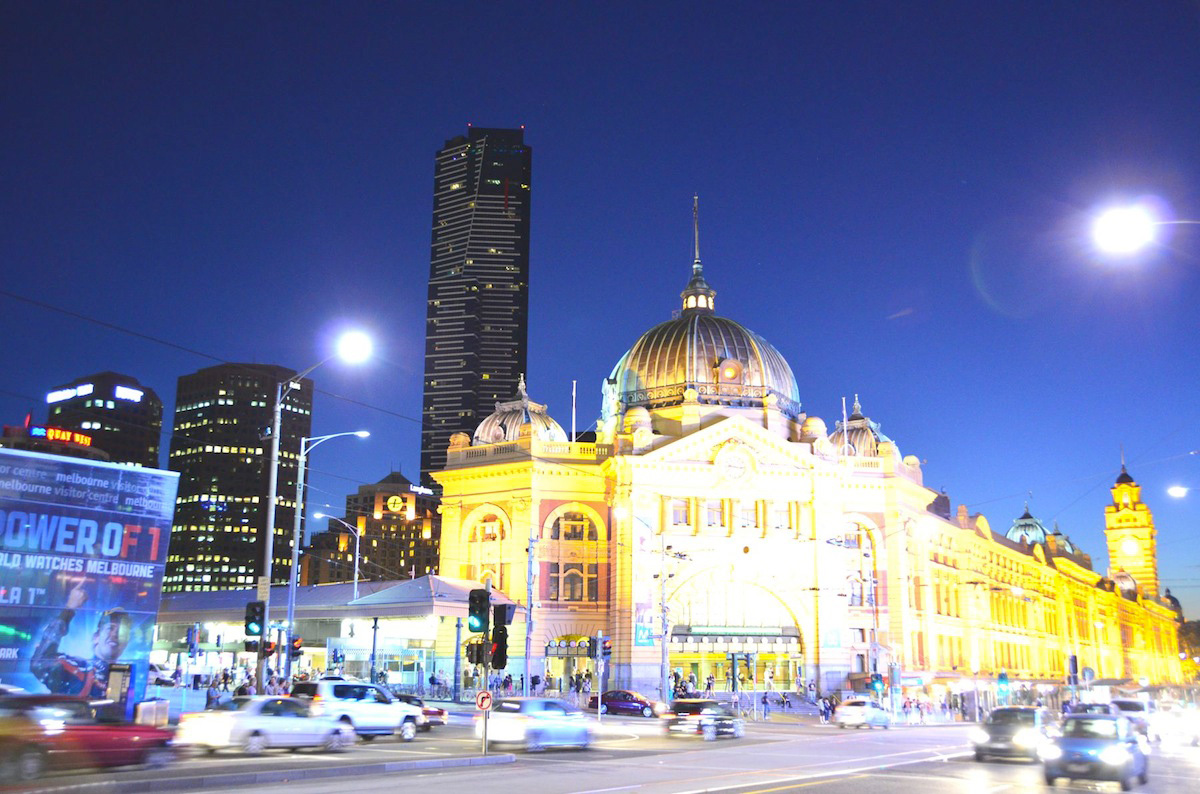 Melbourne is the home of Aussie rules football, the film and TV industries, and a major center for literature and street art. Those interested in exploring something unique to Melbourne, and not seen in many other cities, should consider spending a day exploring the various laneways of the city, also known as "arcadeways."
In the early days of the city, the laneways, which date mostly to the Victorian era, consisted of pathways for horses and carts, behind buildings, with roofs later added to protect from the weather. For decades, the untapped potential of these lanes remained dormant, until about 30 years ago when a change in Victoria's liquor laws spurred a laneway renaissance.
Architect and urban designer Craig Allchin noted in an interview about Melbourne's unique laneways that the then-newly created "small bar" licenses, originally set up to spur the development of a local casino, alow allowed enterprising Melburnians to set up small bars all over the city. Before the change in law, establishments were required to serve food to serve alcohol, with the operational cost of kitchens making most undertakings difficult.
Additionally, Melbourne's mid-1980s city center was mostly empty, with suburban malls poaching much of the retail out of the city. Allchin commented that, "State government strategists reasoned that specialist, one-off stores servicing the whole metropolitan population were important for the life of the city," and noting that a savvy state government created rent policies which encouraged small businesses to try their hand in the city center.
With an eye toward maintaining the historical character of the laneways, state policies also forced businesses to get creative in the existing small spaces. Today, the laneways, which vary in size from very narrow to comfortably accommodating outdoor seating and music, have been transformed into "hole in the wall" delights, with the various arcades, each with their own distinct personality, boasting acclaimed bars, al-fresco dining, unique shops, and urban art.
For music fans, AC/DC Lane located off Flinders Lane, is a must-see. Named for the legendary band, which filmed a video for their 1976 classic "It's a Long Way to the Top (If You Wanna Rock 'n' Roll" while riding a truck down Melbourne's streets), this laneway boasts the popular live music venue Cherry, host to many a rock band.
Walk 5 minutes away from AC/DC Lane, back down Flinders Lane, and turn onto Hosier Lane. The center of Melbourne's street art scene, this sprawling alley way features every kind of street art – colorful murals, stencil work, and classic graffiti "tagging." References to both popular culture and Australian politics makes a jaunt down Hosier both educational and entertaining.
In search of food? A 15 minute walk away from Hosier, down Collins Street and Elizabeth Street, will bring you to Hardware Lane, a foodie's delight with unmatched ambiance – outdoor seating beneath the facades of 1900s-era warehouses. At night, live music complements the food and drink. Try Amigos for tequila and tapas, Il Nostro Posto for pasta, and Aloi Na for Thai.
Finding a drink isn't difficult in Melbourne, but for a special experience, after dinner in Hardware Lane, walk 15 minutes down Little Bourke Street and into Meyers Place. There are several bars to hole up in, from modern cocktail bars to old-school style speakeasies, but make a point to stop by the city's oldest laneway bar, Meyers Place, which often has great happy hours deals.
These are just a smattering of the laneways of Melbourne – part of the fun is going on a walking tour of the city and discovering the hidden delights! There are group tours available, or, download your own map and see where the laneways lead you!