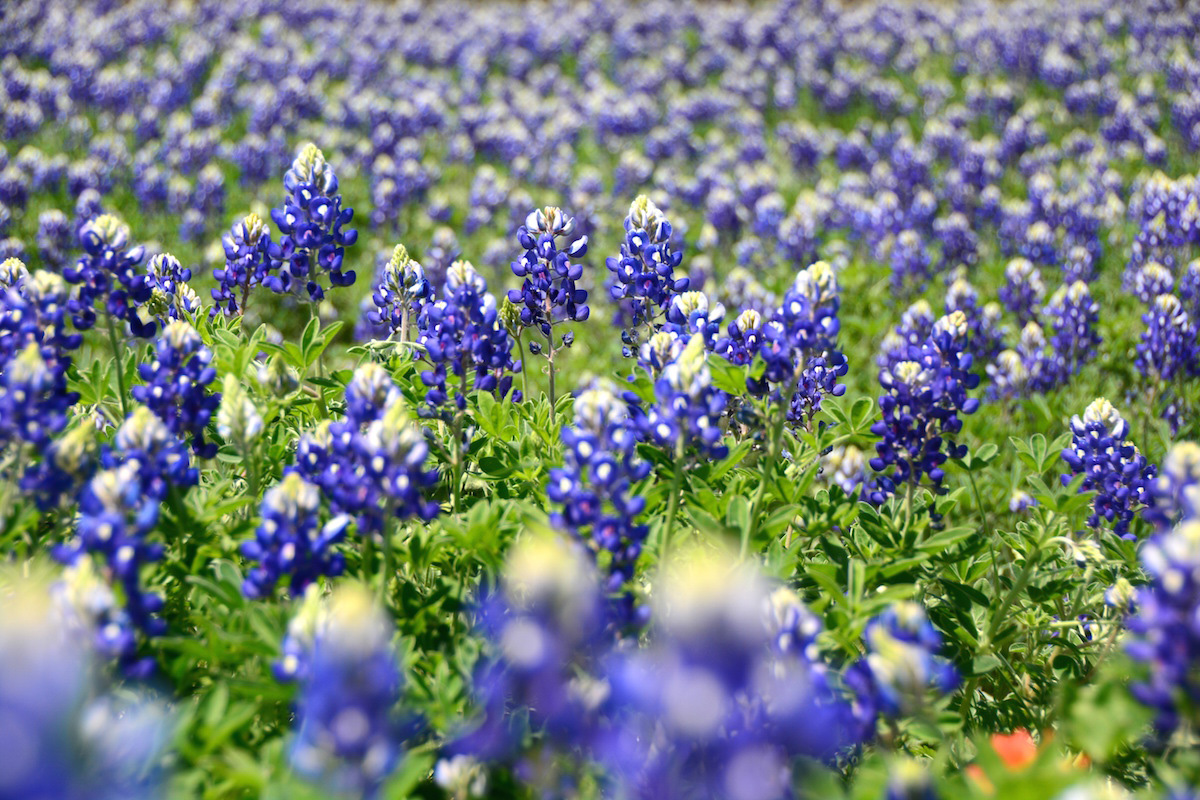 The bad news? Everything is not, in fact, bigger in Texas—I say that as a native Texan and passionate lover of my state. The good news? Texas' geography is definitely larger than life (and France!), a fact that makes travel here an absolutely massive pleasure.
This is particularly true when it comes to road trips through Texas: We've got nearly 700,000 miles of roadway, nearly twice as many as any other state in the Union. This list of amazing Texas road trips is, by default, far from comprehensive. But it does give you a good starting point for exploring the Lone Star State in the second-most Texan way possible.
(The first, of course, being by horse, like a real cowboy!)
The Texas Triangle
If you look at a map of Texas, you'll notice our three largest cities—Dallas, Houston and San Antonio—form a triangle in the central-eastern part of the state. Three highways—I-35, I-45 and I-10—connect the vertices of this triangle (plus state capital and my home Austin, which sits in-between Dallas and San Antonio on I-35), and you know what that means? Road trip!
The best part about this Texas road trip? Well, it only requires three turns on your part (it's a triangle), which means that all you need is your vehicle, decent car insurance (it's Texas after all—you don't want to break down in the middle of nowhere) and a clear sense of how to get back to whatever highway you're on after you've exited.
Hill Country Adventures
When you think of Texas, you probably think of cowboys. Although you might see some cowboys (or, at least, cows) on these road trips, one thing you probably don't anticipate about Texas is subtle yet dramatic beauty. Case in point? The Texas Hill Country.
Located about an hour west of I-35 approximately halfway between Austin and San Antonio, the Texas Hill Country is defined by otherworldly watering holes like Hamilton Pool and Jacob's Well, hilly landscapes that are at once arid and lush and, if you happen to visit during March and early April, seemingly endless carpets of bluebonnets, the Texas state flower.
Halfway to Los Angeles
A lot of Texas folklore, such as the bit I mentioned during the intro to this piece, is…well, folklore. One oft-cited fact that's actually true, however, is that El Paso, the western-most city in Texas, is halfway to Los Angeles if you're driving from Houston.
This Texas road trip is epic, and not just due to the distance (745 miles) and time (11 hours, even with Texas' generous highway speed limits) it requires. To be sure, even though most of the highlights once you pass through San Antonio are of the natural sort (mountains, desert and, yes, the possibilities of cowboys), the journey is impressive enough to best the destination, even if you divert from El Paso to magnificent Big Bend National Park.
Bonus: Historic Route 66
Speaking of places that are halfway between one place and Los Angeles, the panhandle city of Amarillo is the midpoint of historical Route 66, which ran between Chicago and—you guessed it—Los Angeles in the not-so-distant past. Although only a small portion of the now-defunct highway ever sat in Texas, you could drive the stretches that still exist and, having passed through Texas, claim your journey as a sort of Texas road trip.
Can you think of any epic Texas road trips I've missed? Leave them in the "Comments" section below or via social media where you found this post.