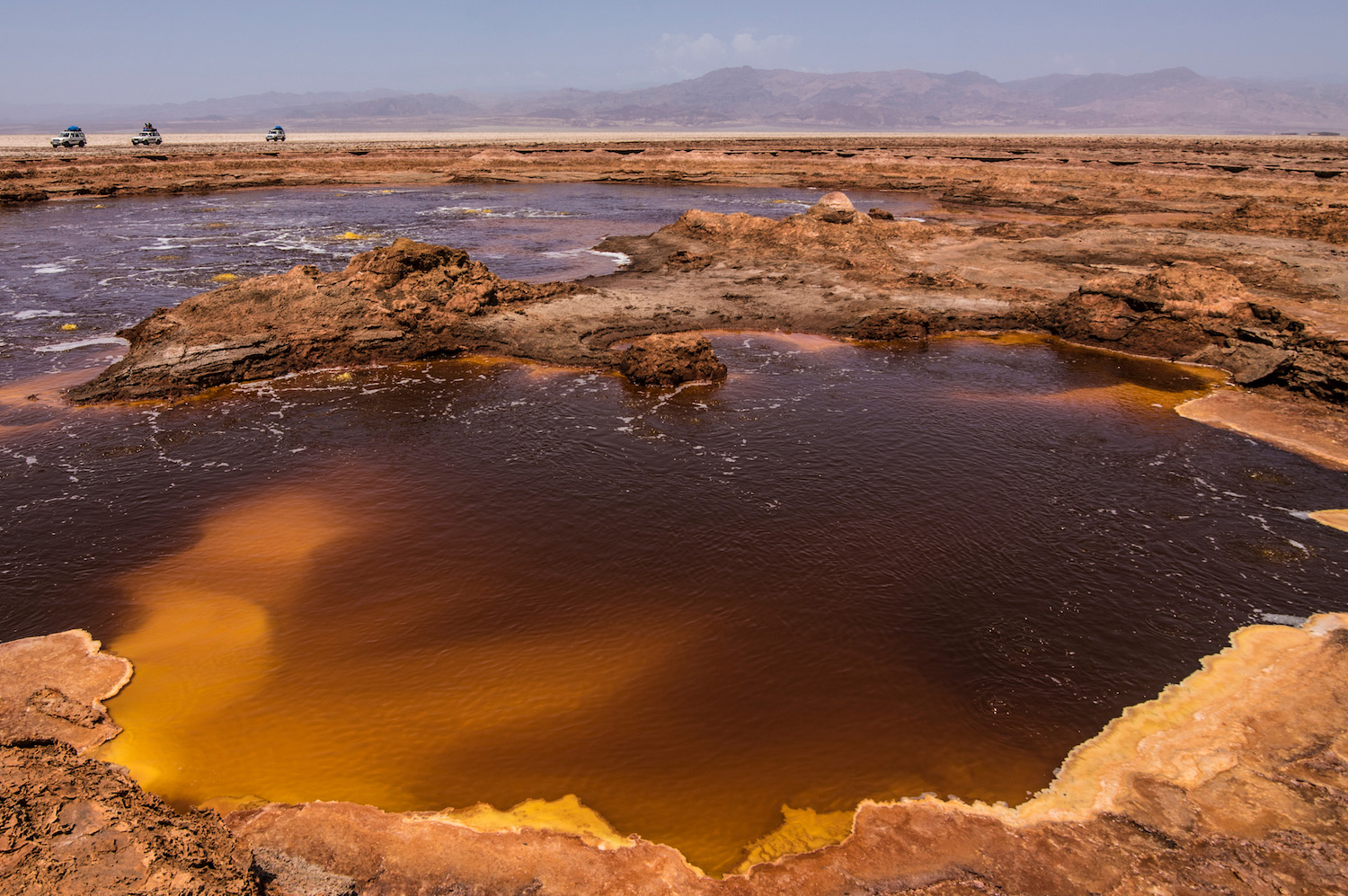 On the map, Ethiopia doesn't seem like a massive country, with a land area approximately equal in size to the U.S. state of Alaska. But traveling around the country, particularly by land, makes you feel as if you're in a much more sprawling piece of territory.
The good news is that Ethiopia has decidedly modern elements to its infrastructure (namely, a robust domestic air network), and is working hard to modernize its roads and rails. The better news? My Ethiopia transport guide helps you navigate the good, the bad and the ugly of traveling through the birthplace of humanity.
Buses and Train—Yes, There's Just One—In Ethiopia
Actually, that's a lie. In addition to the Ethiopia-Djibouti train line that runs from Addis Ababa to the city of Djibouti, Addis Ababa is also in the process of building a metro system, parts of which have already been opened. In general, however, rail is not a practical form of travel in Ethiopia.
Indeed, the only realistic way to travel by land in Ethiopia is by bus—and, more often than that, the minibuses that travel both long and short distances throughout the country. Buses regularly run from Addis Ababa to destinations like Bahir Dar and Dire Dawa and even as far away as Lalibela, although I recommend a different sort of transport for traveling there.
Ethiopian Airlines
I'm a bit of an #AvGeek, so I knew prior to visiting Ethiopia that Ethiopian Airlines is one of Africa's largest, most modern airlines. What I didn't realize until reading their inflight magazine was how long they've been flying intercontinental (since the dawn of the jet age) and how intertwined their history is with that of the country as a whole.
In any case, I bring the airline up not to recommend its long haul services, but its short haul ones. The airline efficiently and (if you purchase the tickets inside Ethiopia, not outside) affordably connects all major destinations in Ethiopia, easing the pain traveling by land more often than not incurs.
Other Transportation in Ethiopia
Some people choose to travel by private car in Ethiopia. Car and drive, I should say. I didn't encounter any foreigners in Ethiopia who rented a car, nor do I know if it's even practical or possible. Traveling by private car, like most "luxury" in East Africa, is rather expensive. I remember paying about $75 for a transfer from Axum to Mekele—not the entire tour of the rock-hewn Tigray Churches; just the ride!
As far as other alternative transportation is concerned, I suppose you could hitchhike, although I think it would be tacky at the very best to bum rides in a poor, black country as a visitor from a rich, white one.
Two Weeks in Ethiopia: A Sample Itinerary
I've talked a lot in this post about how to travel in Ethiopia, as well as some of the destinations I enjoyed visiting in Ethiopia. If you're curious about the entirety of my trip to Ethiopia, and how you can take a similar one, click here to view my itinerary for two weeks in Ethiopia.