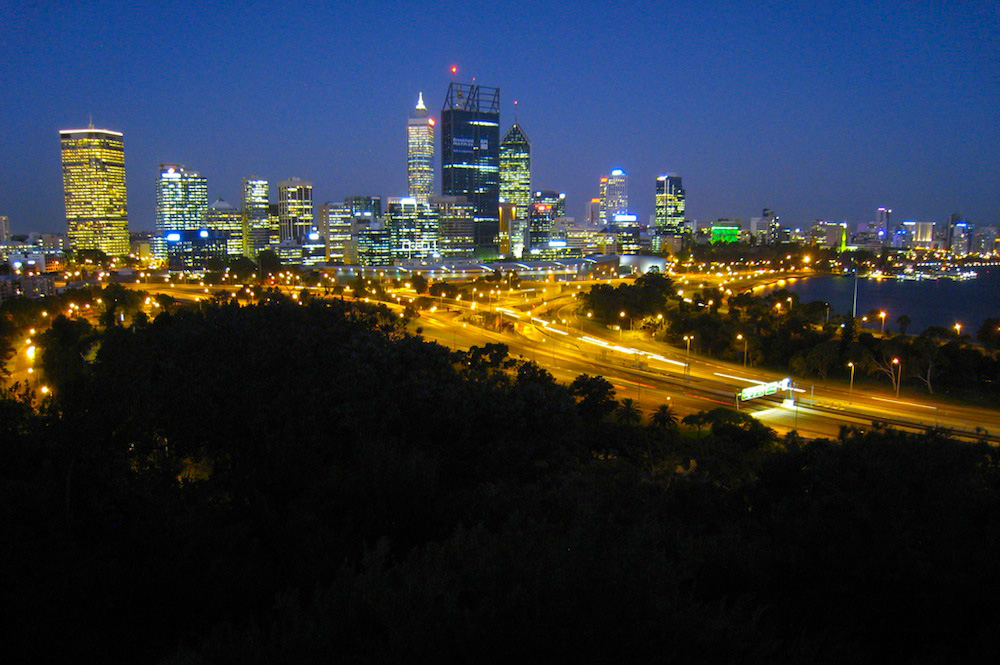 Perth is far.  Not just far from other countries.  It's far from everything – in fact, it's the most isolated city in the world. Since Perth has also seen a lot of money pumped into it over the last few decades, mainly because of mining, Perth has become unique in spite of its isolation.
Like most coastal Australian cities, Perth has beaches, the most famous of which is Cottesloe Beach.  No matter which of the city's dozens of beaches you choose, however, Perth's hot (30 degrees+) year-round weather means there's no bad time to soak up some sun.
On that note, however, a word of warning: The sun in Australia is strong, and coupled with 40 degree weather in summer, it can be very easy to get burned badly. Make sure you pack some sunscreen with you, and get some shade – it's hot.
The lure of mining money has brought many businesses to Perth, where the food scene has flourished.  Top-rated restaurants like 1907 on Queen st, Shiro Izakaya or Nobu show the finer side of Perth, but you have to pay a premium. For a simpler palate, and to get a better feel for Australian culture, grab some fresh fish and chips, and just bake on the beach.
The nightlife in Perth is thriving, too. Perth lights up at night, with Crown Perth (formerly Burswood) the hotspot, with bars and nightclubs aplenty (they also have the pick of Perth hotels, which make it convenient after a big night out – no long commute).
Depending on how late your night goes, you can head back up to Cottesloe for some late night grub, and watch the sunrise over the waves.  Perth is something different – able to be so quiet and peaceful, but still grab you with the lights of the city, and then dump you back on the beach.  But in the end, Perth is what you make of it.  Beach vacation in the sun, party destination, foodie's paradise, or a combination of the three.  Like nowhere else.