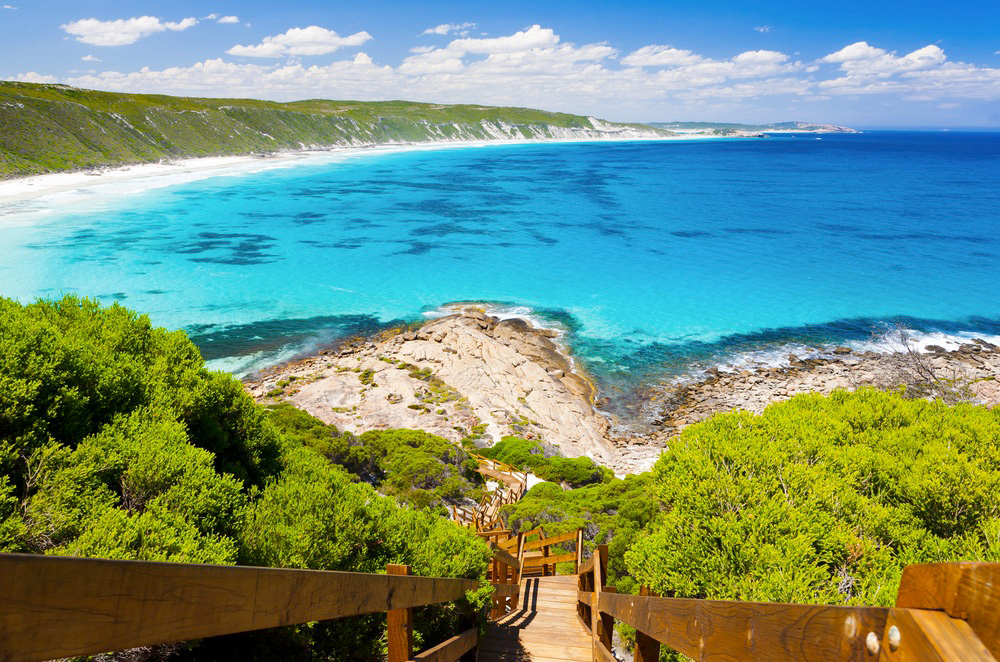 The New York Times recently published a list of "52 Places to go in 2014" (for those of us who are able to travel to a new country every week, I guess?), and number 9 on that list was Perth, Australia. Perth is definitely an underrated travel destination, often overshadowed by Australia's easy coast cities as tourist destinations. A road trip me and some friends recently took around Western Australia proved to me that those who overlook Perth are missing out on some amazing experiences.
We hired a campervan in Perth and opted to take a trip that took us from Perth to Sharkbay, Monkey Mia, Kalbarri and back to Perth.
It feels strange doing tourist activities in your own country, even if it is a different state, but that's exactly what we did. The first day we drove from Perth to Geraldton and enjoyed some rock lobster, a food the region is well known for. The next day we went further north to Shark Bay, which is home to the Monkey Mia dolphins, who are exactly as awesome as they sound. Make sure you experience the Monkey Mia dolphins! They come to shore three times a day to get fed and are very friendly. If you go this way I'd also recommend taking a look at Shell Beach – the shell sands are cool, but the crystal water has a true ethereal quality to it that's hard to find.
From there we went to the Coastal town of Kalbarri where there's a lot to do. Here's some of what was on offer:
A gorge walk by the coast, which we were lucky enough to do and is one of the very few experiences in my life that I'd describe as "magical"

Kalbarri Natural Park, which can be hiked, quad biked, abseiled or canoed through

If you haven't enjoyed enough beaches, there's Chinaman's Beach to explore

There are fishing charters that can be joined by those of you who are hoping to snag a big catch.

You can watch a movie under the stars at Kalbarri's outdoor cinema, which is a good way to relax after many of the taxing activities outlined above.