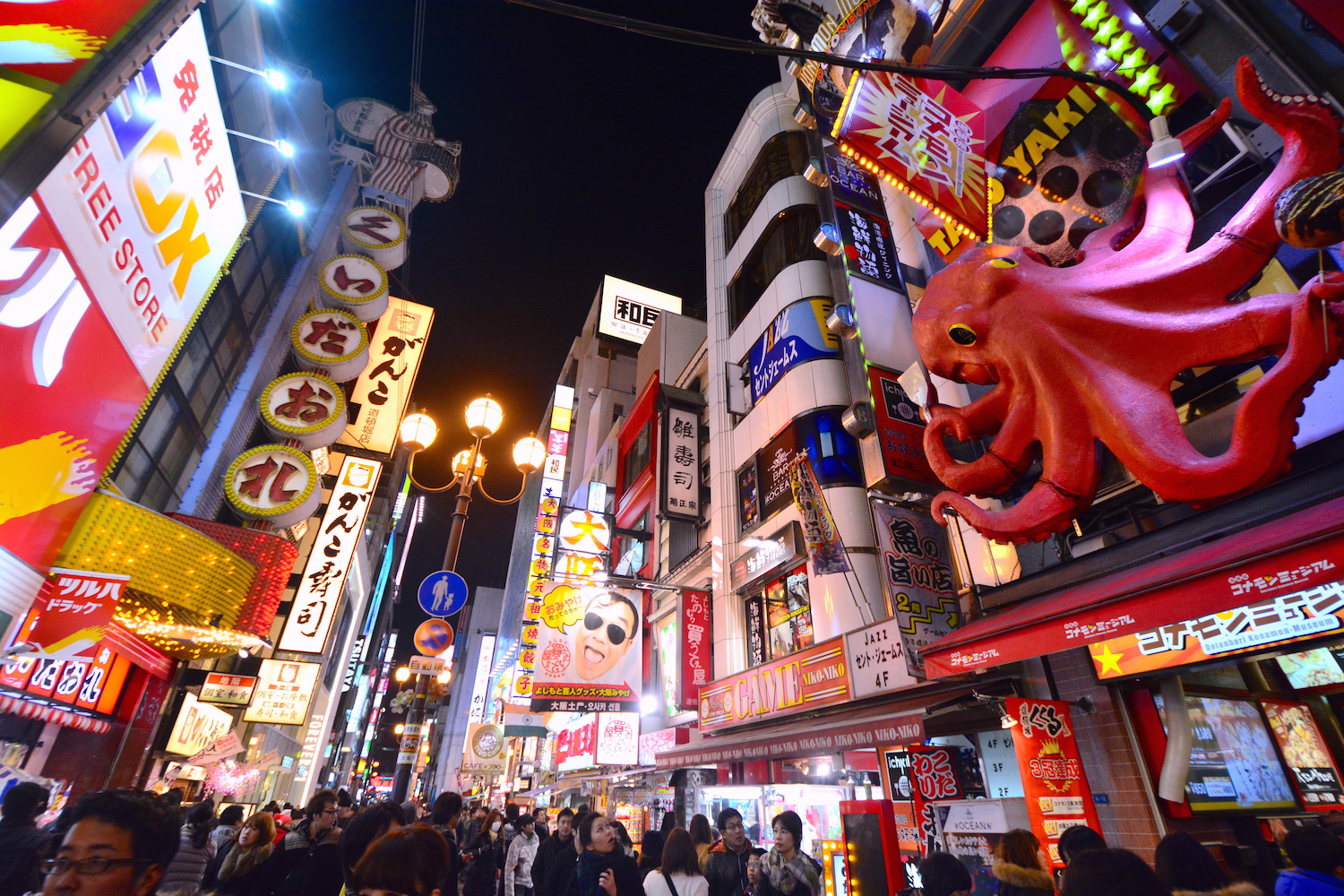 I covered a lot of ground during the three weeks I spent in Japan last April, but one place I missed was Osaka. I tried to rationalize my decision to skip Japan's third-largest city by scouring Google for evidence that it was somehow boring or not worth visiting, and although I found plenty, I knew in my heart that I would eventually need to visit Osaka.
"Eventually" came last week – and I must say, I really do regret my decision not to have visited Osaka sooner.
Only about 24 hours passed between my arrival in the city on a train from Kyoto and my departure from Kansai Airport back to the United States, but my day in Osaka was one of the most delightful, transformational days of my life – I say this without the slightest hint of exaggeration.
As I snacked on some of the best food I've ever had and traipsed through ancient temples, my affection for Osaka and its people swelling the whole while, I felt as I'd lived through all of "Eat, Pray, Love" within one city's limits and the span of two sunsets.
Why the hell, I thought to myself as I snacked on takoyaki octopus fritters in the shadows of a 1,700-year old shrine, didn't Elizabeth Gilbert just come here?
The World's Best Food City
The one thing people told me about Osaka, even the Tokyoites who talked mad shit about their smaller neighbor to the southwest, is that the food was amazing. Knowing I would have only one day in Osaka, at least this time around, made me fear I wouldn't be able to experience the city's culinary scene.
What if I can't find any good spots? I worried, as I stepped out of the railway station.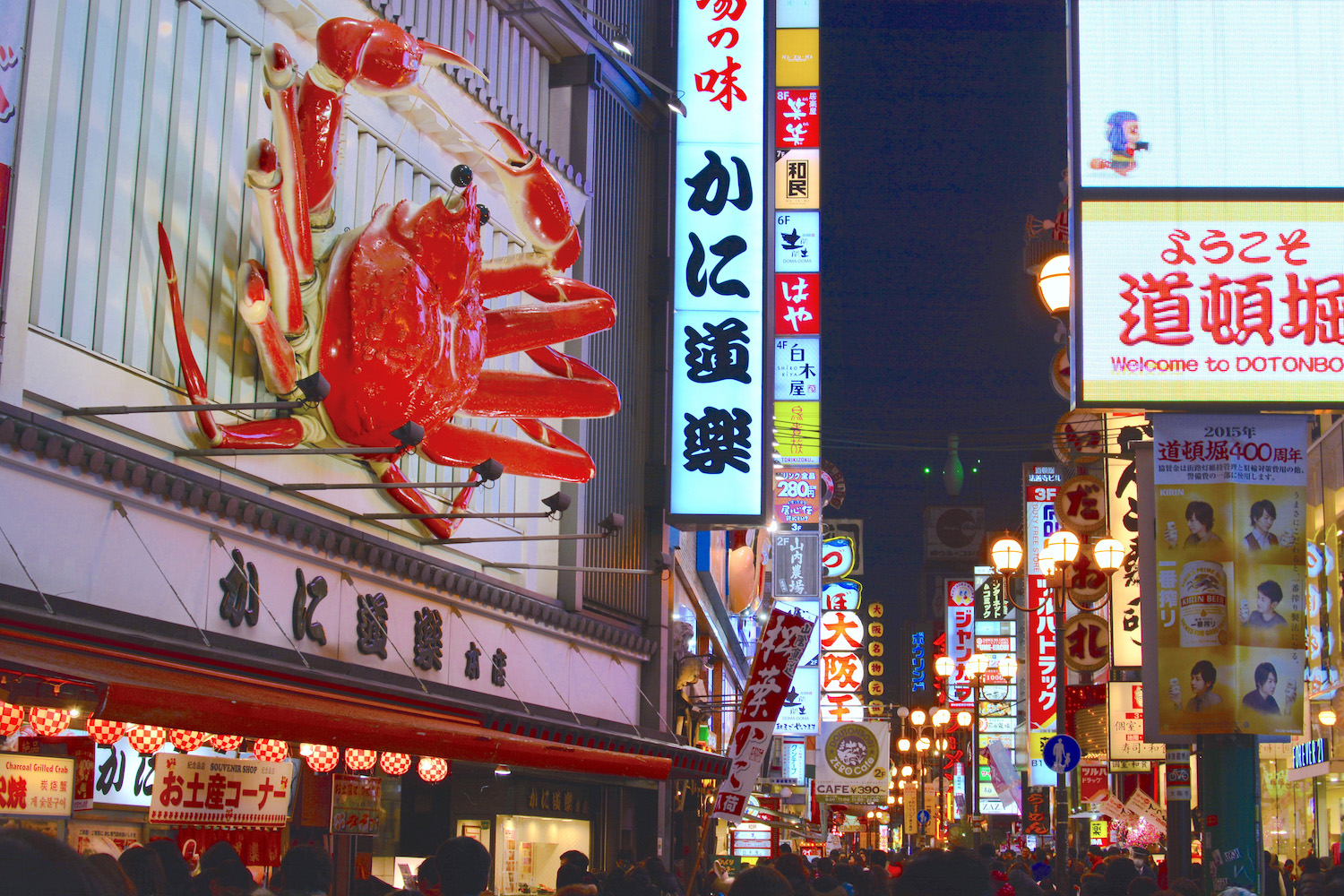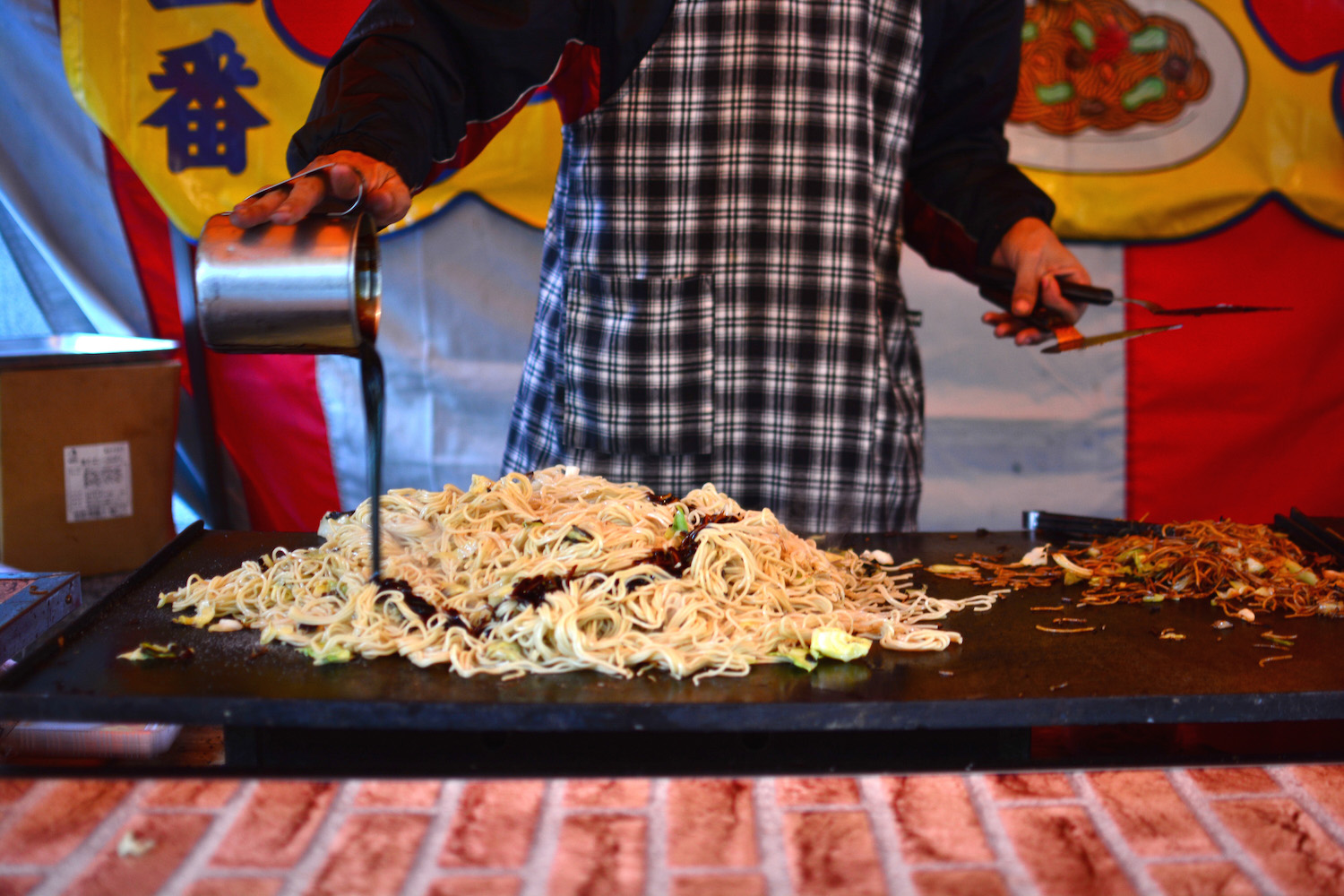 Looking back, of course, this seems ridiculous: Delicious food is literally everywhere in Osaka, from the Dotonbori pedestrian area, whose restaurants use massive 3D signage to direct you to Osaka classics like takoyaki (octopus fritters), gyoza (fried dumplings) and kani (crab); to food trailer parks in the shadows of 16th-century Osaka Castle; to random eateries in subway stations, alleys and other places you wouldn't necessarily think to eat.
Trust me: You'll find a amazing meal in Osaka, even if you aren't looking for one.
Spiritual Eating
Osaka is conspicuously modern, which is why my highest priority, after eating of course, was seeking out ancient spiritual sites. My first stop was Tennoji Temple, which is the first and oldest Buddhist temple in all of Japan. Centered around a five-story pagoda, the structure itself reminded me of what I'd seen in Nikko last April, while the juxtaposition of the ancient temple with the modern city made me think of Sensoji Temple in Tokyo.
It was a pleasant experience, although not as transcendental as I'd hoped. As I made my way back toward Tennoji station, past some bizarre love hotels and onto Osaka's last surviving streetcar line, I had a feeling my experience at Sumiyoshi Taisha, a 3rd-century Shinto shrine that is currently the most important one in all of Japan, would be much more impactful.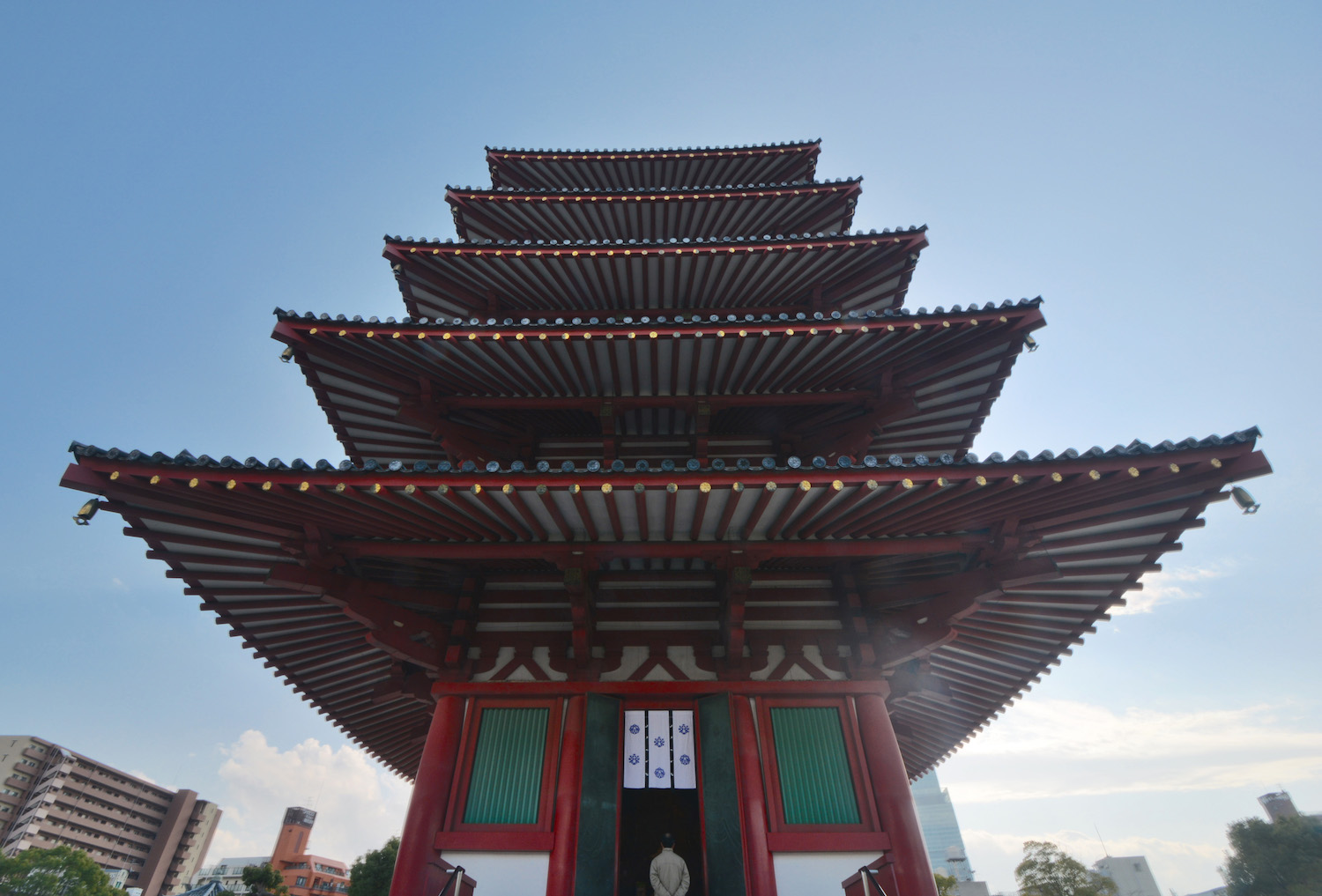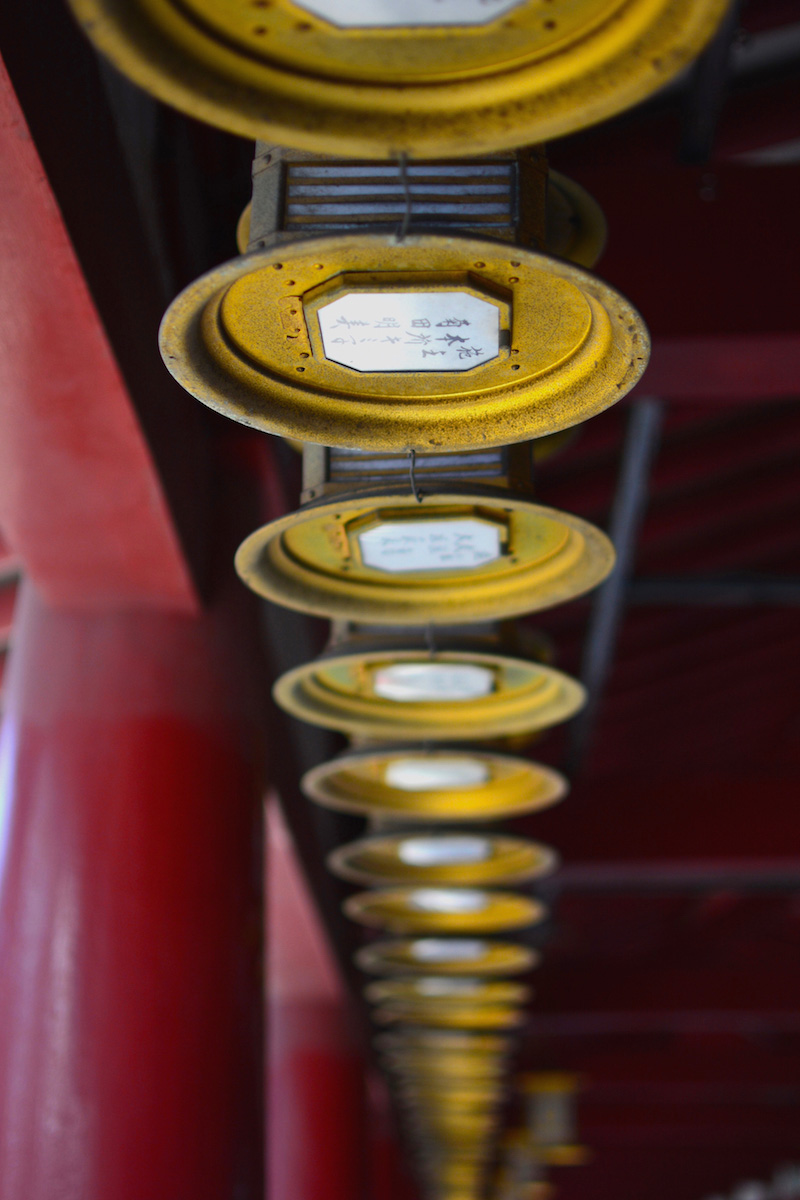 The first thing I noticed as I got off the streetcar, however, was not the massive stone torii signaling my arrival at the shrine's entrance, nor the glorious, orange bridge the led to the shrine itself. It was the makeshift food market that had been set up there, which literally held me up for more than an hour as I sampled in all of its delights.
I'll eventually get in there, I promised myself as I looked in the general direction of the shrine, a tray of soba buckwheat noodles in one hand and an okonomiyaki pancake in the other. But I've already had my spiritual experience for the day.
Love in Japanese
OK, so I suppose you probably feel deceived now. I mean, my "eat" experience in Osaka was arguably as rich as the one Elizabeth Gilbert had in Rome, but I didn't "pray" the way she did in India. Frankly, I was praying that the 57 meals I ate in Osaka wouldn't make me as big as the city by the time my flight left the following evening.
Indeed, the "love" I experienced in Osaka didn't take the form of a hunky Brazilian biking through rice paddies, but an all-encompassing sense of peace and satisfaction that culminated with me looking out onto the sparkling skyline from the top of the Umeda Sky Building. I was in love with the city. I was in love with myself. Hell, I was in love with the whole world! I felt so damn happy.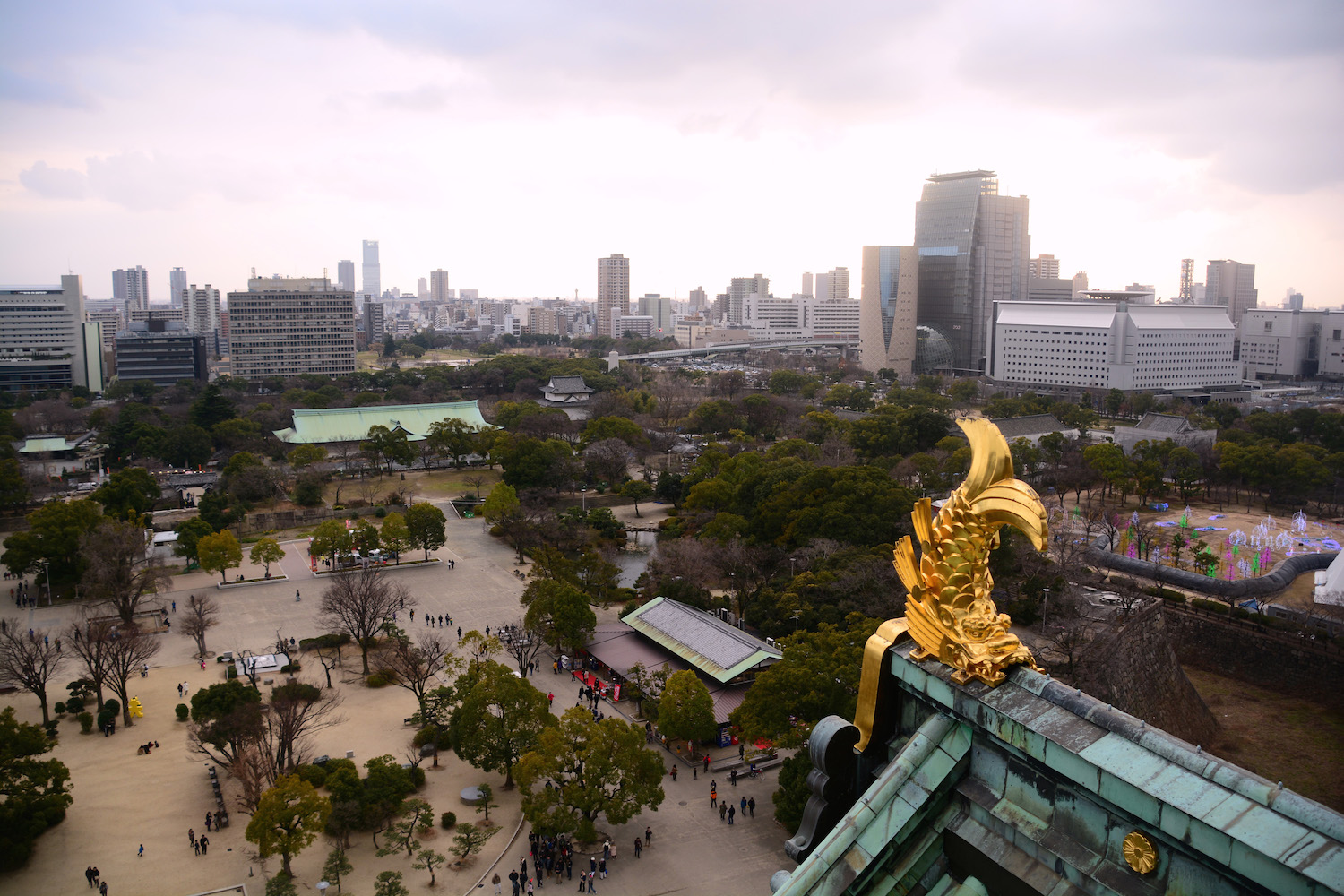 So, regardless of how long you plan to spend in Japan or your reasons for going there, here's my advice: Get off the train in Osaka when it stops there, whether you're on a shinkansen between Tokyo and Hiroshima, or a local express from Kyoto or Nara. Spend the whole day there, even if you can't afford a hotel or just don't want to get one, and go out into the city without much of a plan, like I did.
You'll be a few pounds heavier when you leave, but you'll run so fast to get back to Osaka in the future it will all melt away.