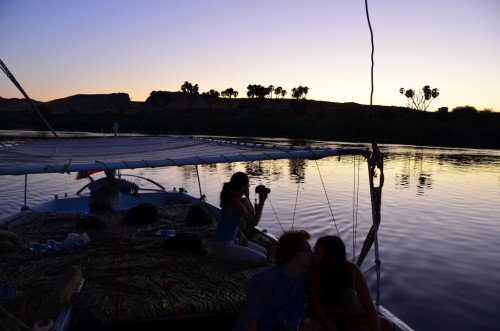 One of the primary objectives of my trip to Egypt was to sail the Nile on a traditional boat known as a felucca, an activity that had been recommended to me by a friend. And sailing on a felucca did not, as you're about to see, disappoint.
If you're also in Egypt (or will be there soon) and want to take a felucca trip, you have two options for doing so: Booking a trip in advance, in Cairo or Aswan; or simply turning up at the docks in Aswan, and speaking to a felucca captain to see if he's got room. (The latter option can be tricky though, especially if you don't know what a felucca looks like!)
For now, no matter your past, present or future felucca plans, enjoy these photos of my journey up the Nile via felucca.