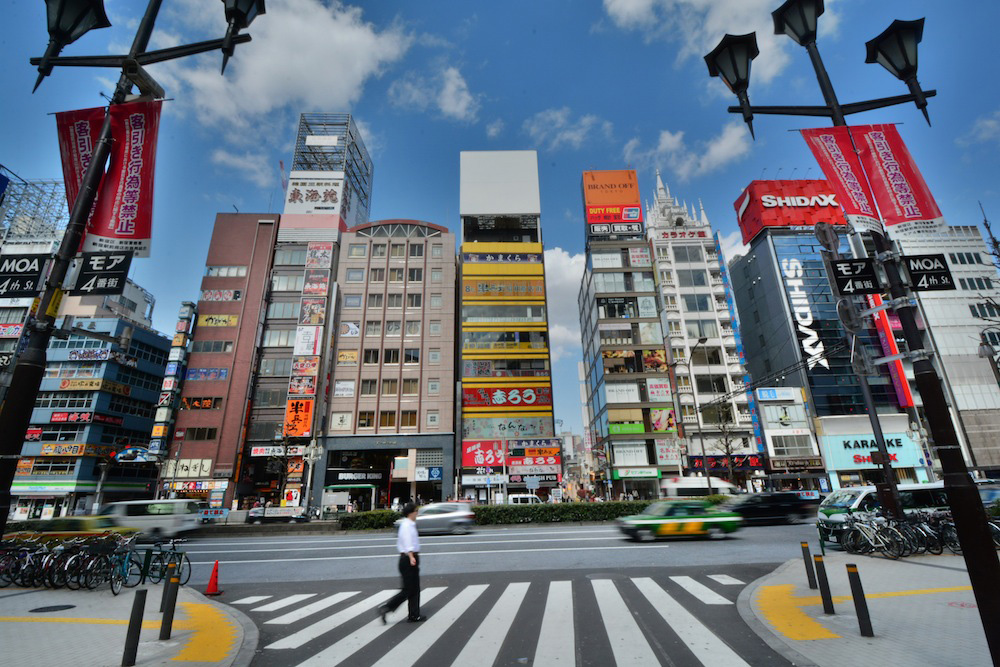 I was overjoyed when I landed in Tokyo this month and was greeted with a city carpeted in stunningly beautiful cherry blossoms, but I was also concerned. You see, I'd been telling myself that I had a week in Tokyo, which made the task of seeing and doing all the things I wanted to see and do in a massive megacity seem slightly less daunting. As I sped toward central Tokyo, however, it occurred to me that this was not exactly true.
At that moment, the sun was just moments from setting – my "first" day in Tokyo would last only a few hours, perhaps not even that long, depending on the extent of my jet lag. Ditto for my final day in Tokyo, which I would actually be spending mostly in my second Japanese destination, Kyoto. In point of fact, I would have only four full days in Tokyo, but as my train arrived at Tokyo Station, I vowed not to dwell on how short my stay in the world's largest metropolis would be.
If you're interested to learn how I spent my time in Tokyo, or you're simply trying to decide how many days to spend in Tokyo during your own trip to Japan, today's post will assuage your curiosity – in brilliant technicolor, of course.
Day One: Shinjuku, Shibuya and Sabrina
A couple days before I arrived, Sabrina of Just One Way Ticket contacted me to let me know she and her boyfriend would be in Tokyo at the same time as me. I'd known Sabrina virtually for a long time, and was eager to meet her in-person. There was just one catch.
"We're going to Kyoto the night you arrive," she explained. "So, can you meet us at 7:30 at Shinjuku Station?"
This would be extremely ambitious – my plane was scheduled to land at 3:30, which meant that even with a fast immigration line I wouldn't make it into to my hotel until at least 6, let alone Shinjuku. Plus, Shinjuku is the world's busiest railway station, with more than 200 exit gates, so I feared that even if I was on time, I wouldn't find Sabrina.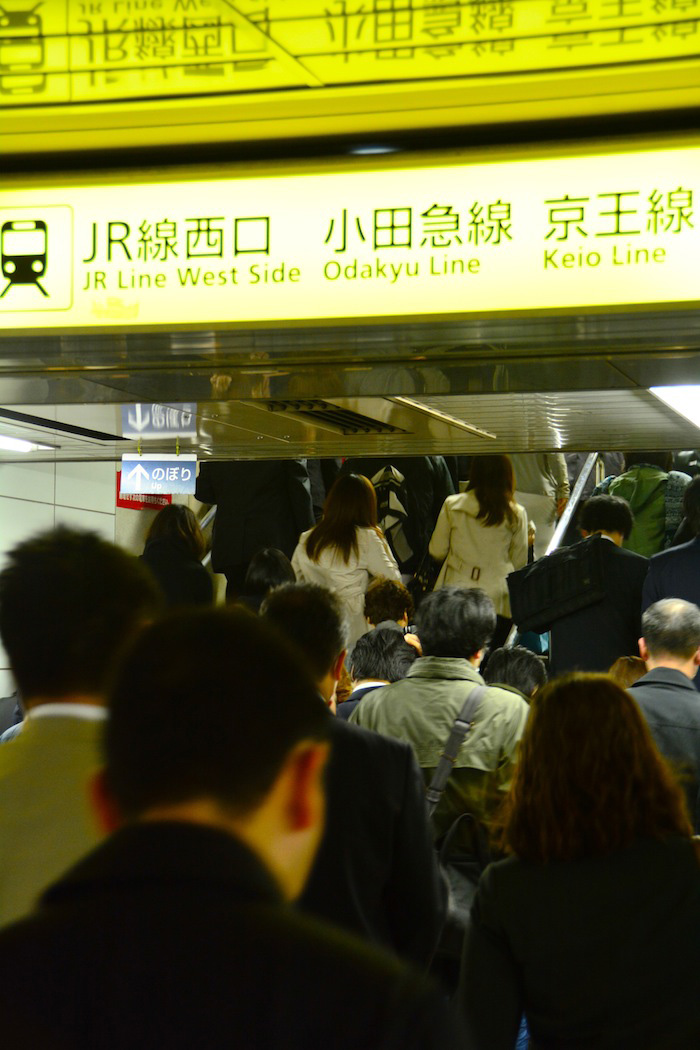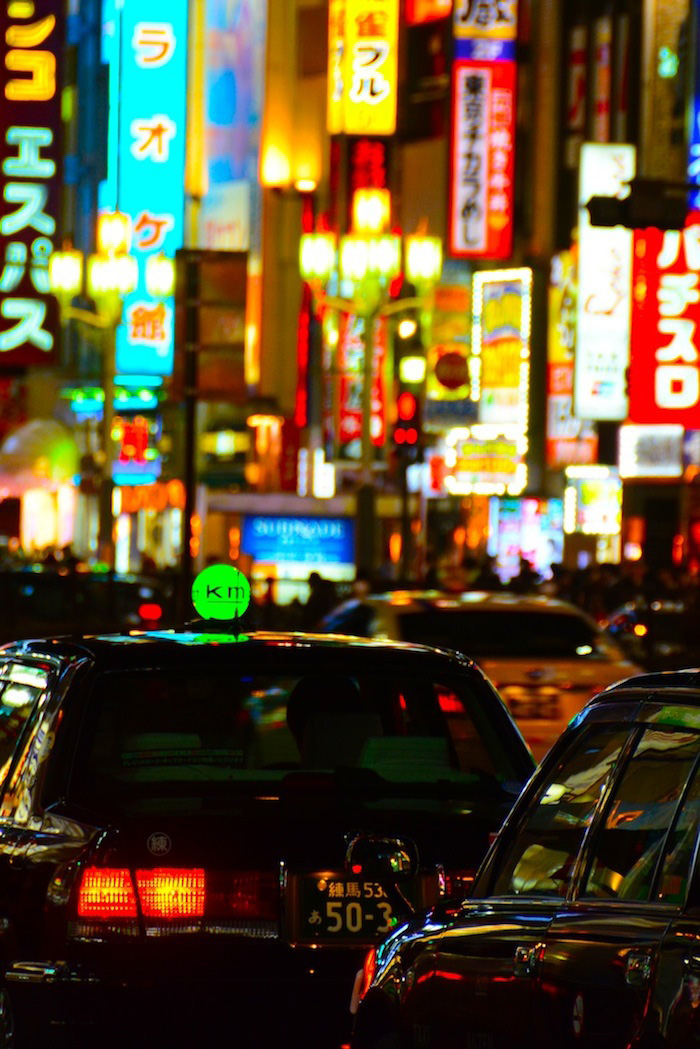 The good news is that my fears were unfounded, so at 7:30 on the dot, the three of us set out into Tokyo's famous nightlife, entertainment and shopping district for a snack. After a couple hours in Shinjuku (FYI, this is all you need to get the picture), I sent them off with a kiss and headed on my own to Shibuya, home to Tokyo's craziest intersection. Like Shinjuku, Shibuya is a place it doesn't take long to get to know. An hour or so is all you need!
Day Two: Cherry Blossoms, Cats and Conveyor Belt Sushi
I purposely planned my trip to Japan to be during the cherry blossom season – and Japan during cherry blossom season did not disappoint! As you saw if you read my latest post, Tokyo was an absolute revelation painted in the pinks and whites of the legendary sakura along the stately canals of Chidorifaguchi, one of the best spots in Tokyo for hanami, cherry blossom viewing.
I could've spent the whole day photographing this exquisite beauty (and to be sure, I did spend at least half the day doing so) but I had other items on my Tokyo to-do list as well. After all, at this point, I had just three days in Tokyo left to go!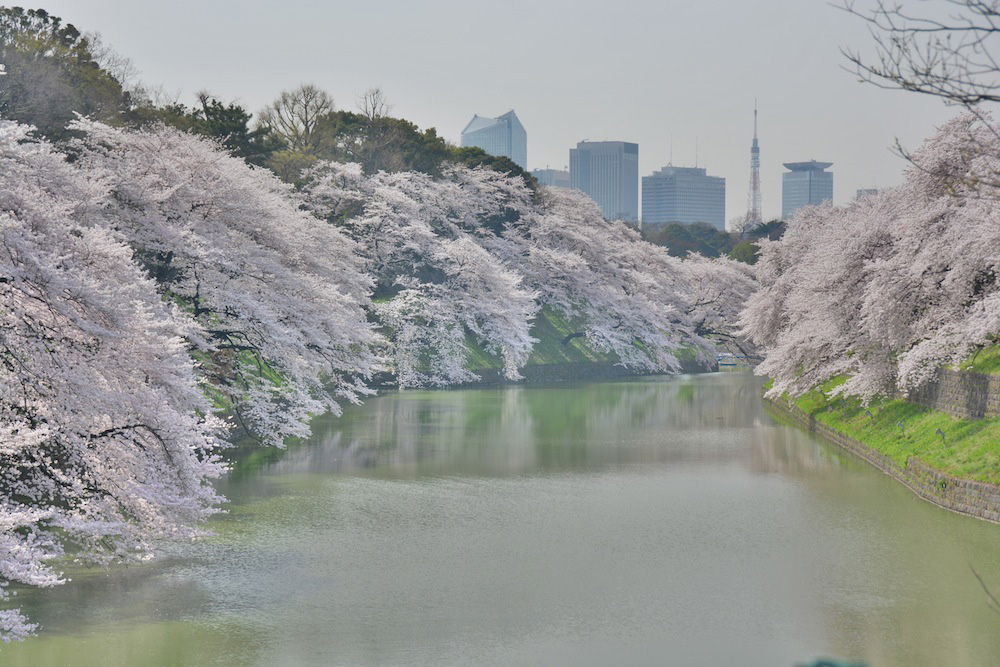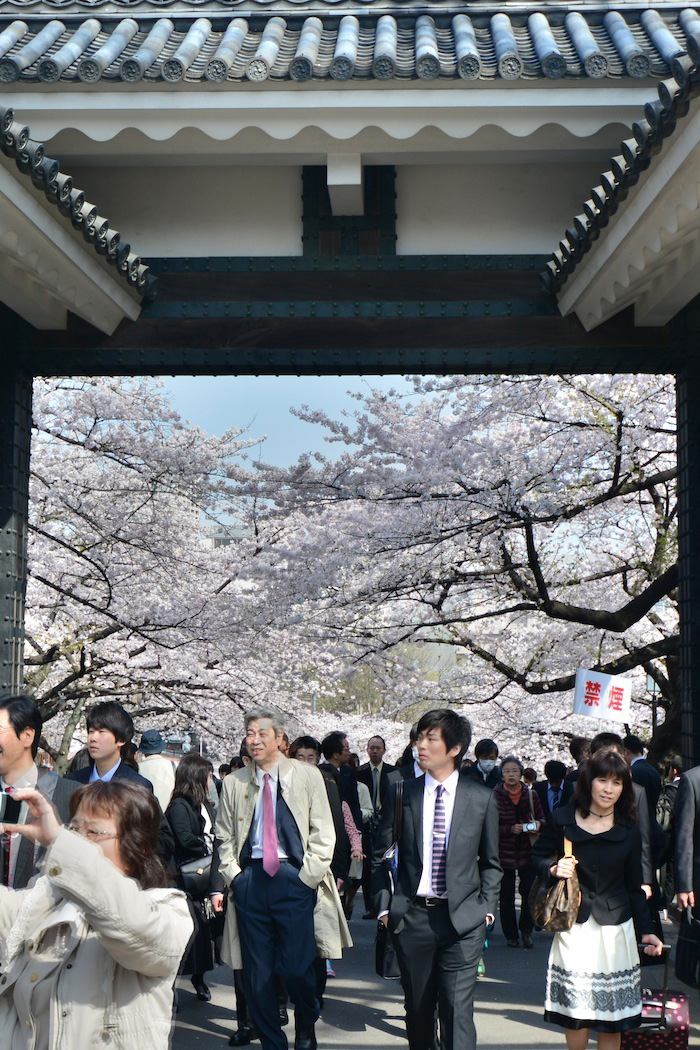 After traipsing through the East Gardens of the Imperial Palace back to Tokyo Station, I took the metro to Ikebukuro, a district of Tokyo famous for prostitution and "love hotels." I got lucky, but not in the ways you might expect.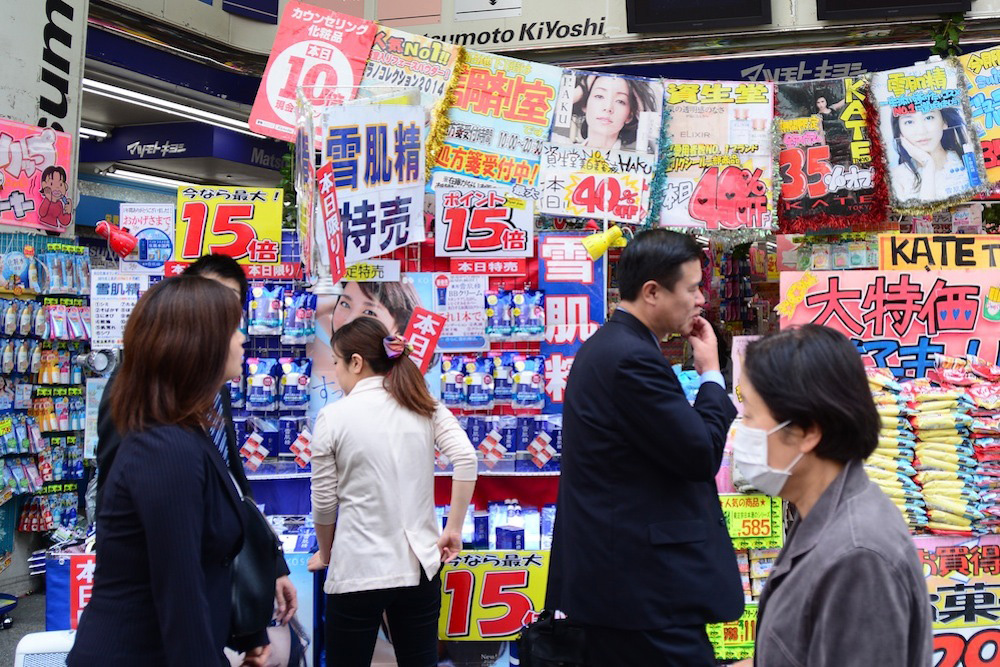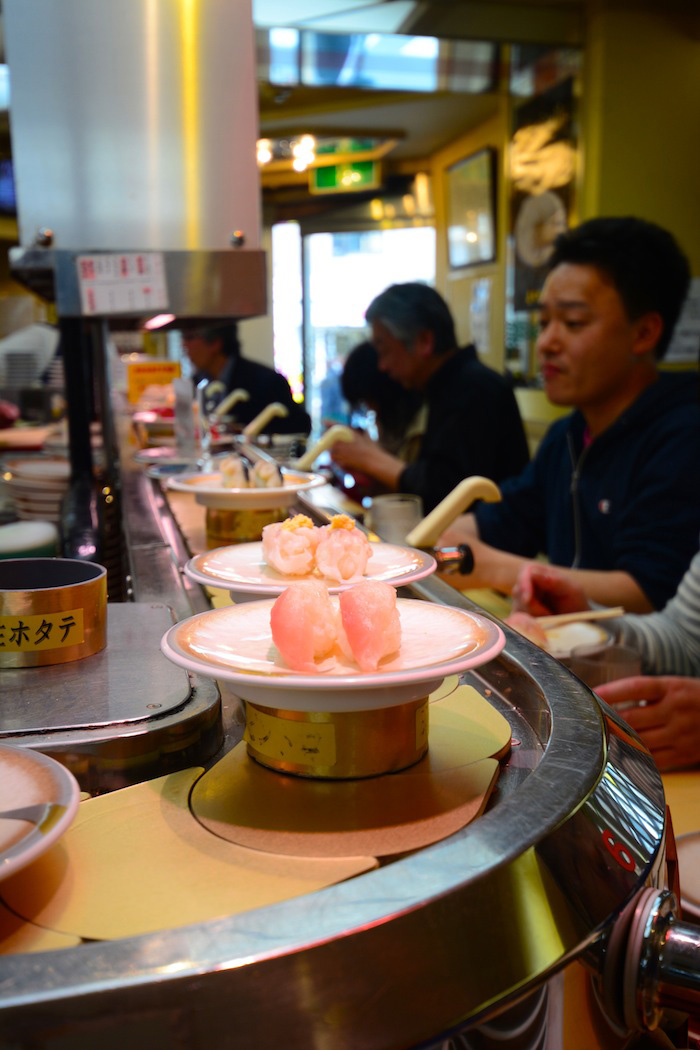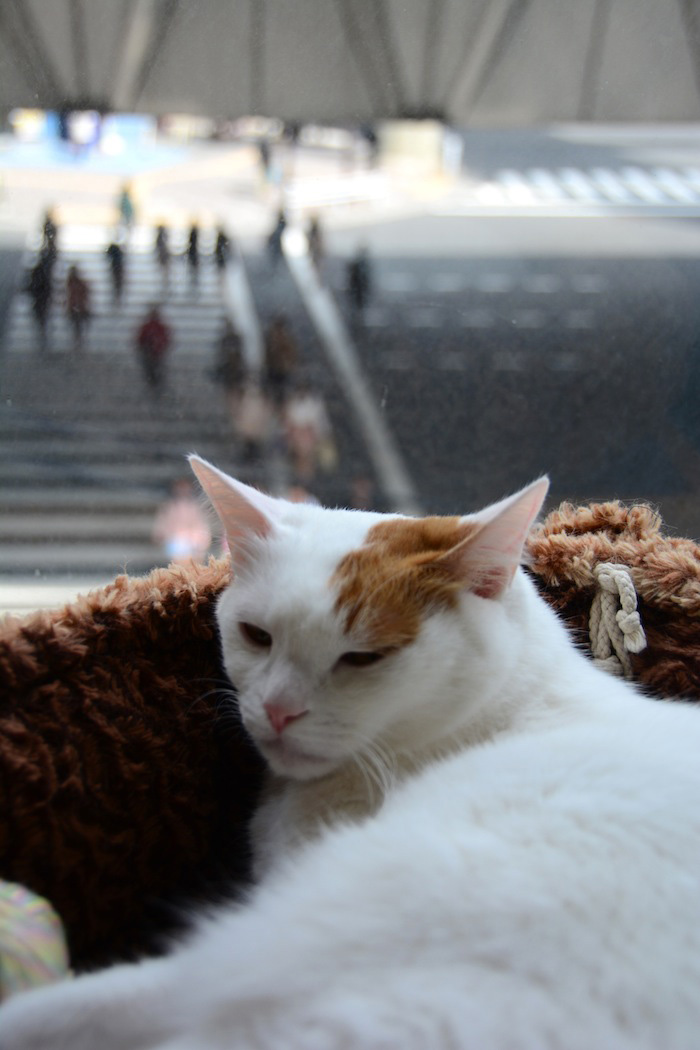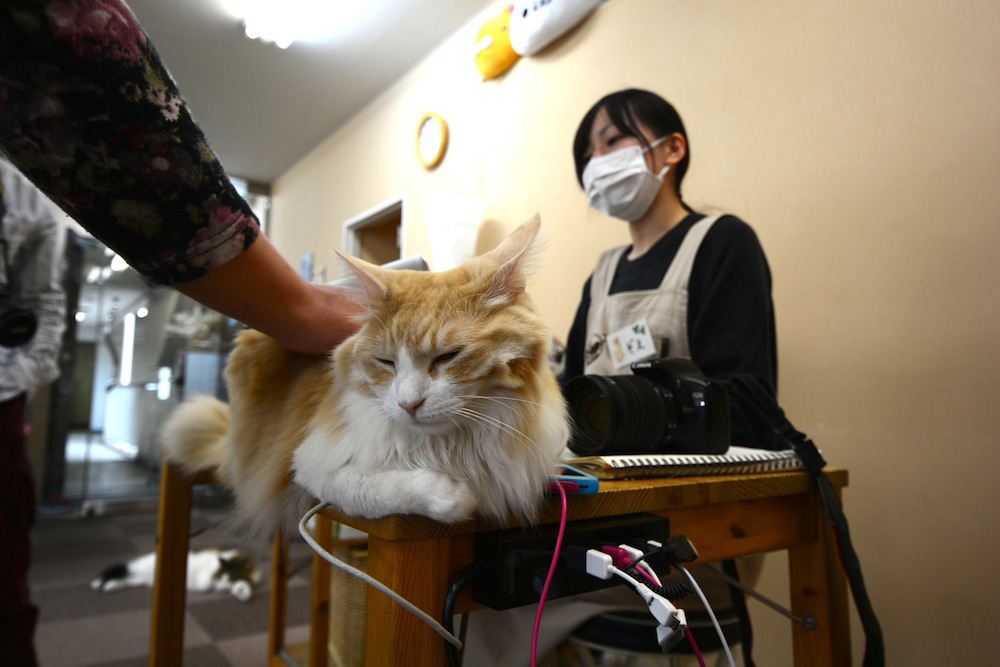 My first stop was Tenka Sushi, one of Tokyo's famous conveyor-belt sushi restaurants. This is an awesome way to eat sushi not only because you can choose whatever you want off the conveyor belt, but because it's cheap. Each piece is just ¥170, or less than $2. The real object of my visit to Ikebukuro, however, lied elsewhere.
My mother, as you may or may not know, is a self-proclaimed crazy cat lady, so I felt it was my familial duty to enjoy a cup of joe in the company of several dozen felines. I personally visited Nekorobi Cat Café, although many others exist through Tokyo.
Day Three: Rain, Rain, Go Away
I'd planned to ascend Mori Tower, in Tokyo's posh Roppongi Hills district, upon finishing up with the cats, but it wasn't meant to be: The sky opened up the moment I exited the Tokyo Metro at the base of the tower and didn't close until nearly 36 hours lately. I thus spent the entire next day, my third in Tokyo, sleeping (which was fine – I was still exhausted from the flight!).
Day Four: Sunrise, Sunset and Sushi for Breakfast
It was fitting that I spent my third day in Tokyo unconscious, because the morning of my fourth, I had to wake up at 3 a.m. Why, you ask? Although the famous tuna auction at Tsukiji Fish Market, one of the largest fish markets in the world, does not begin until 5:25 a.m., only 120 people per day are admitted, which means that you need to arrive by 4 a.m. if you want a chance to see it for yourself. I arrived at 3:20 and barely did!
The auction itself was cool, if a bit short, lasting just 30 minutes. The real treat of coming down to Tsukiji Market early in the morning, however, is getting to enjoy delicious sushi for breakfast, which is a great consolation prize if you aren't among the 120 admitted.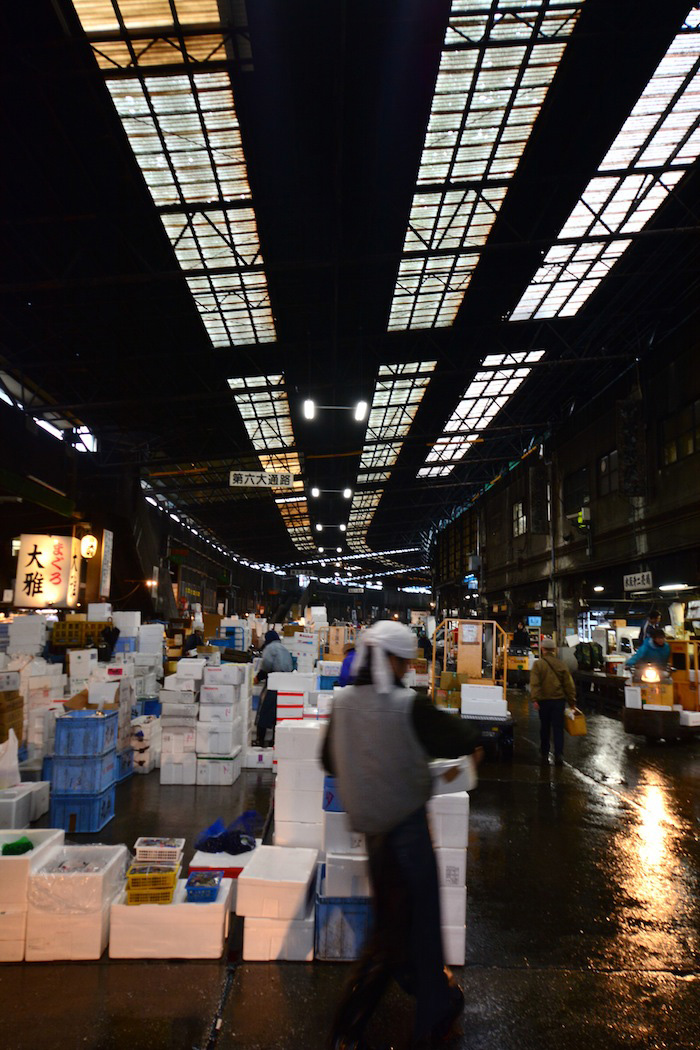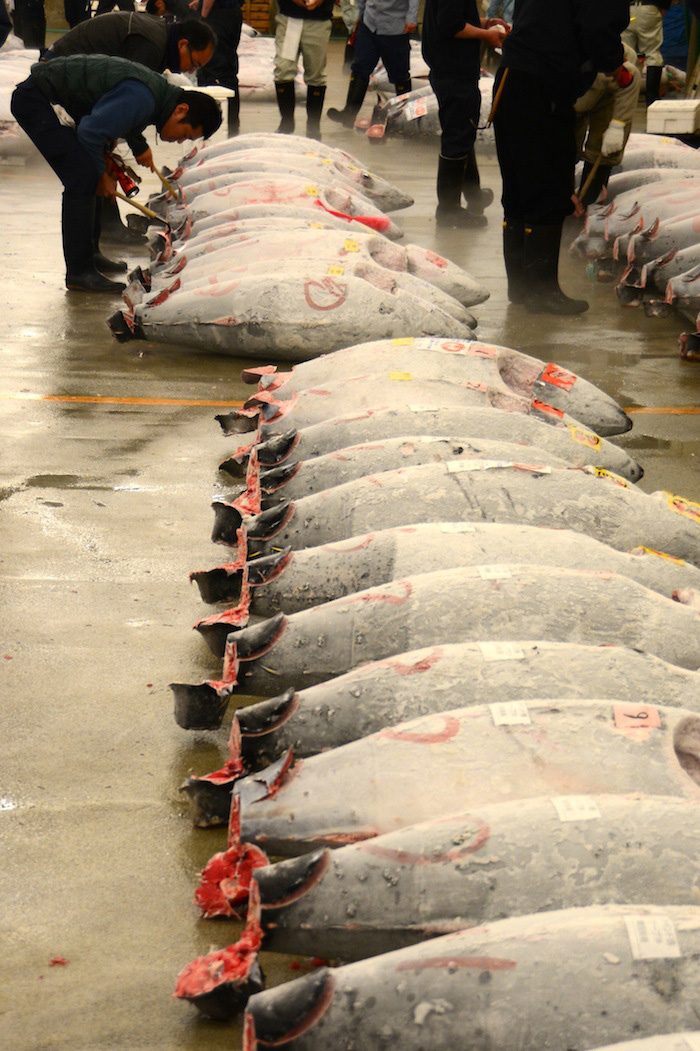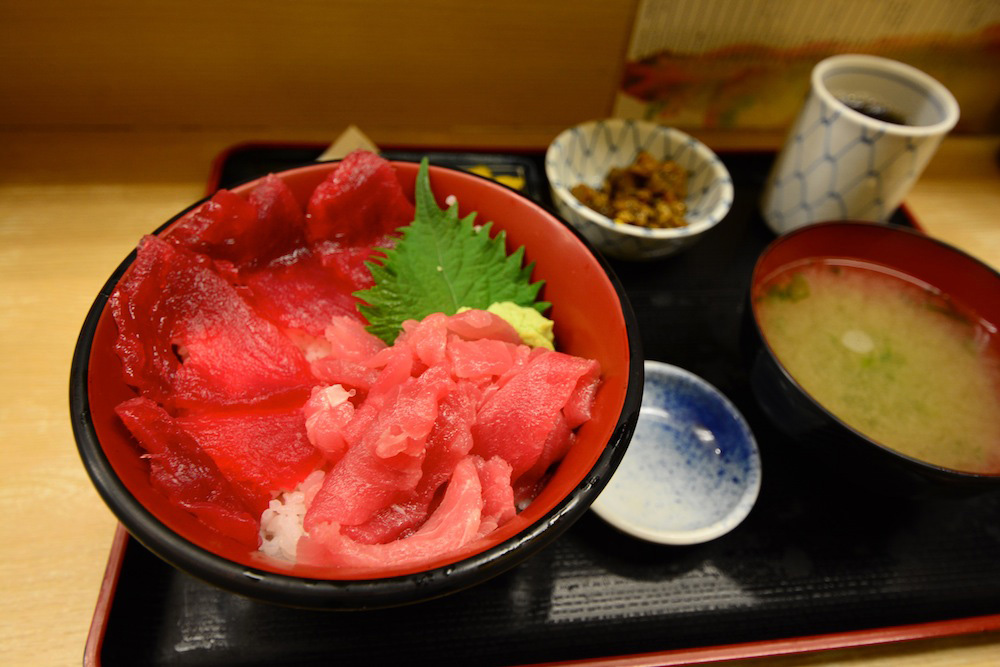 I headed back to my hotel after my fishy first meal of the day. I was originally intent on resting until later in the afternoon, which would see me connect with a trio of friends old and new, but decided to bite the bullet and visit Asakusa. Although the shrine, which is one Tokyo's most famous attractions, was beautiful, it was also kind of a clusterfuck as you can see below.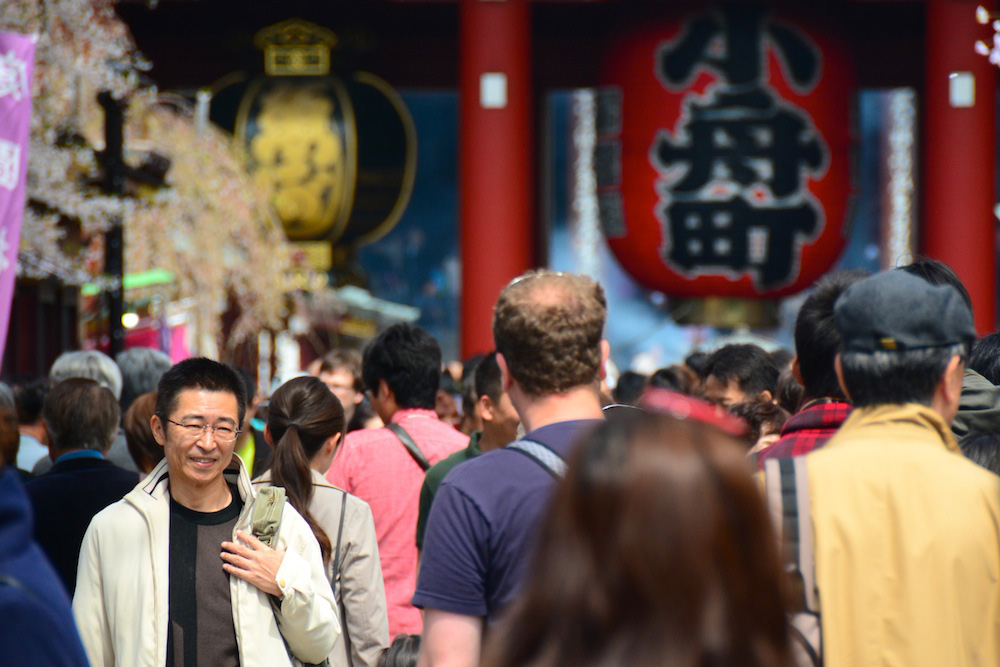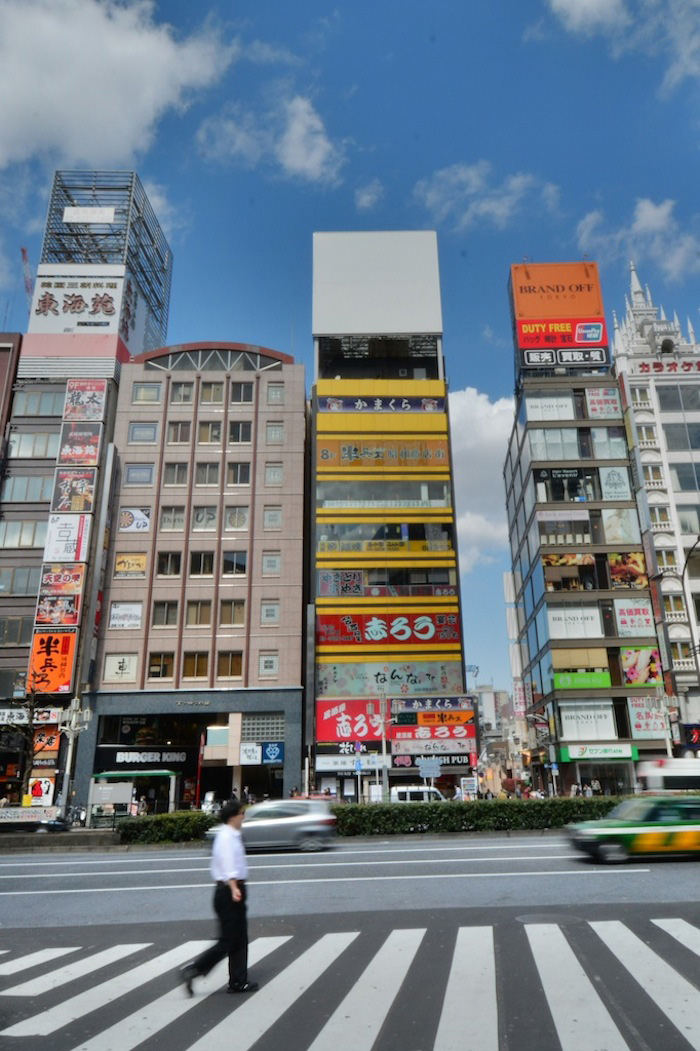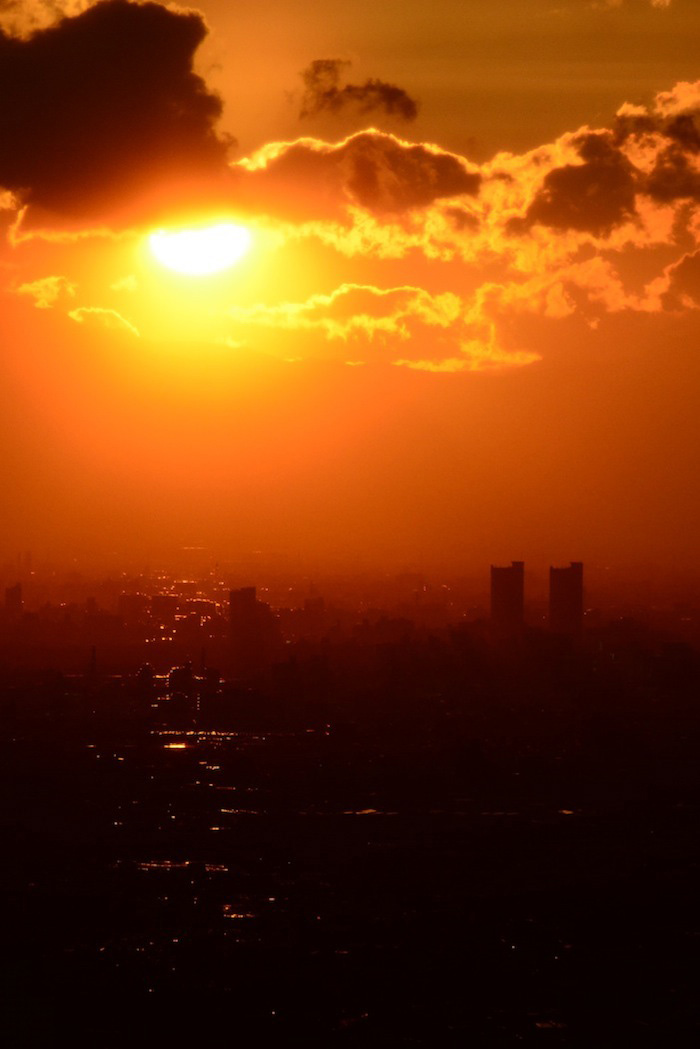 I then met Andika from Indonesia, for lunch at his favorite ramen place in town. He handed me off to Yuta, a Japanese friend I'd met a whopping seven years ago in Paris, who took me to the top of Mori Tower to watch night fall over Tokyo. After enjoying a simple, delicious dinner with Yuta, I met up with my third friend of the day, Nela, who is also from Indonesia. 
Day Five: Nikko
Initially, I was very excited about my day trip to Nikko, a UNESCO World Heritage site located about 150 km north of Tokyo in the foothills of the Japanese Alps, what with the message of the marketing propaganda – "Nikko is Nippon," Nippon being another word for Japan – plastered all over the inside of the train that took me there. As the train slowly filled with retiree tour groups, however, I became decidedly less excited.
I'm happy to report that my un-excitement was un-founded and disappeared the moment I got off that God-forsaken train. The majestic scenery around Nikko sold me immediately, which says nothing of how enchanting it is to see the dozens of shrines, temples and gates built right into its majestic cedar forests.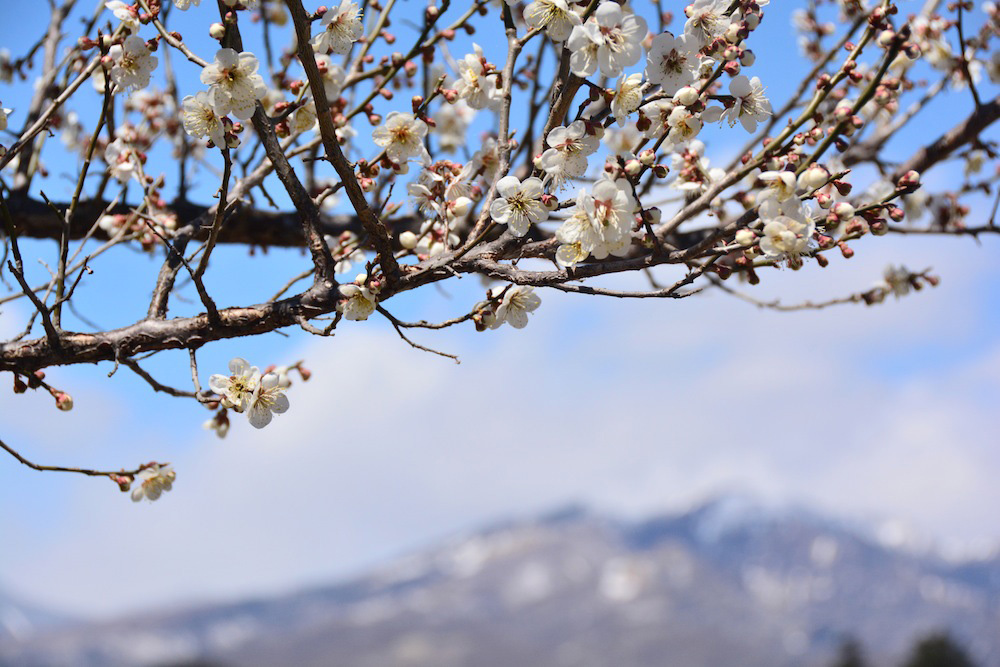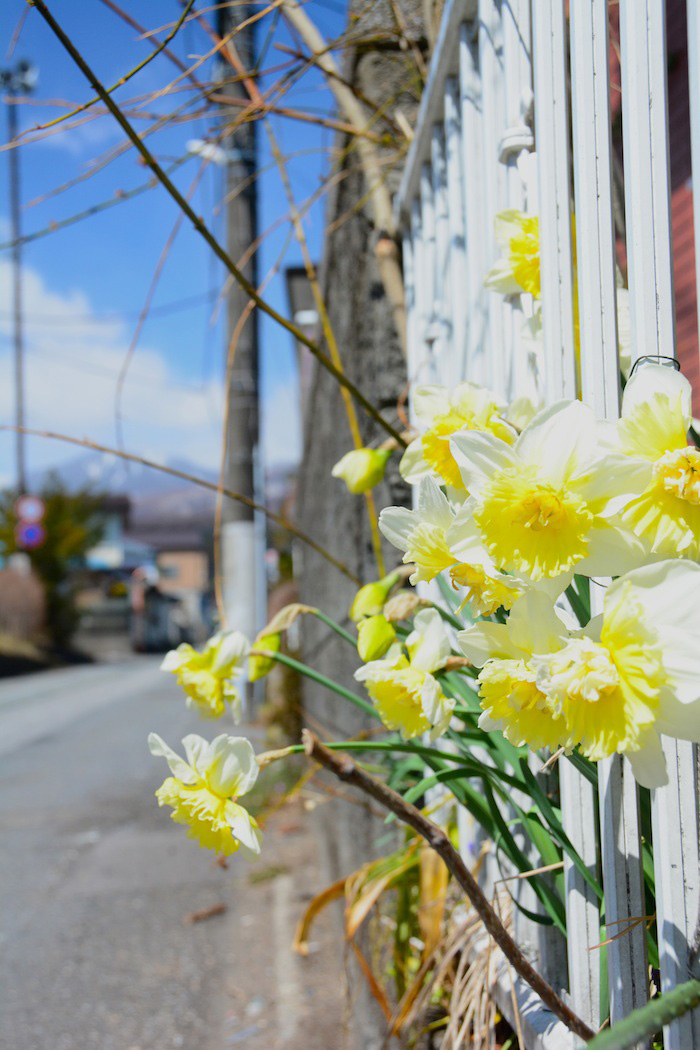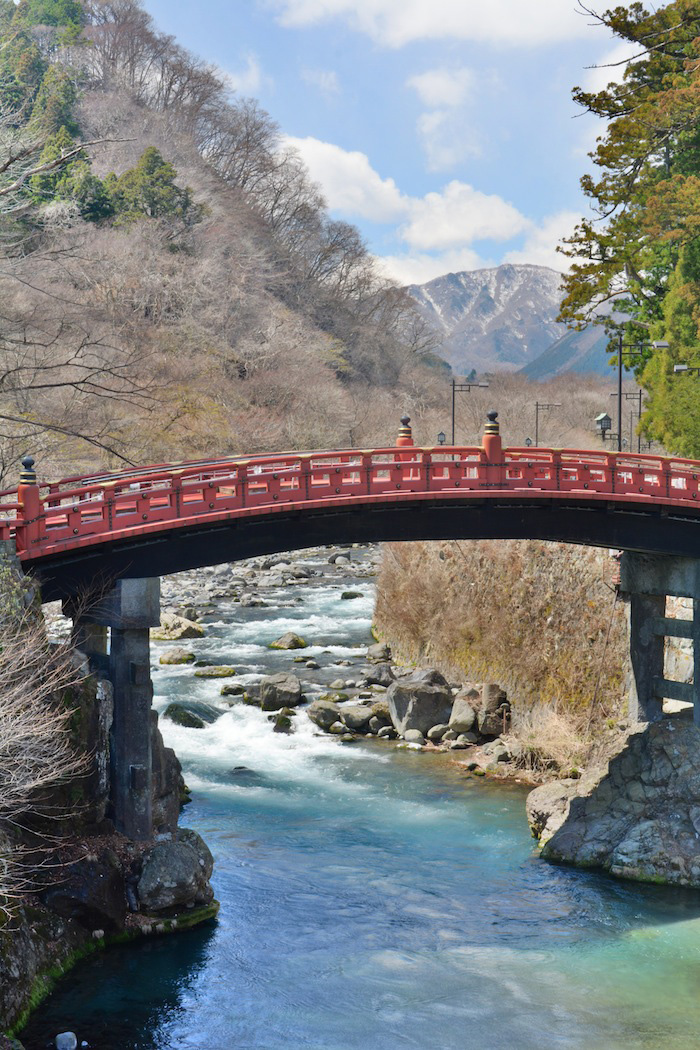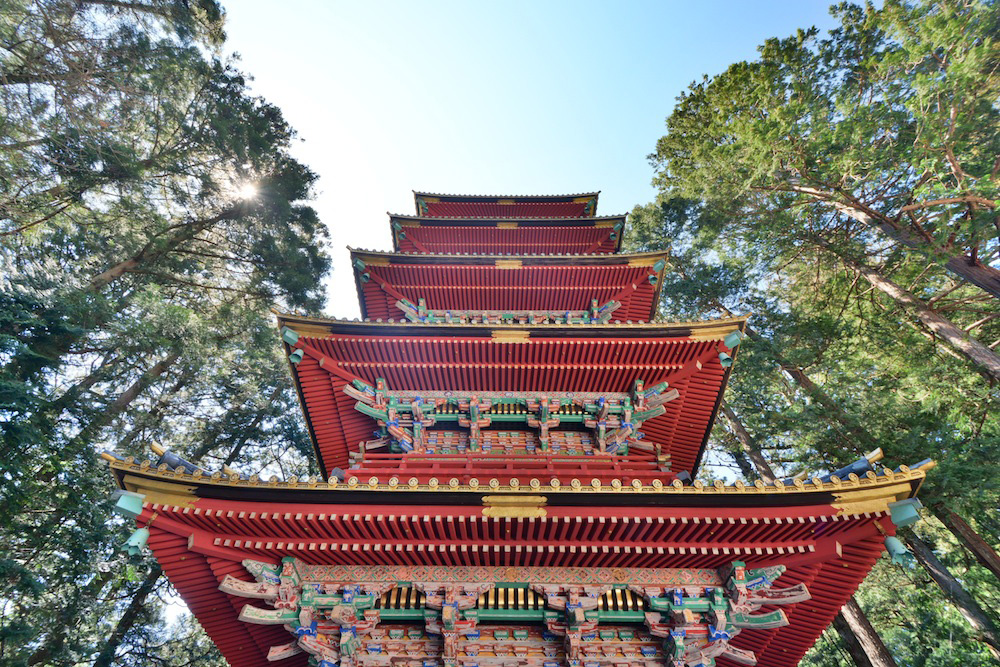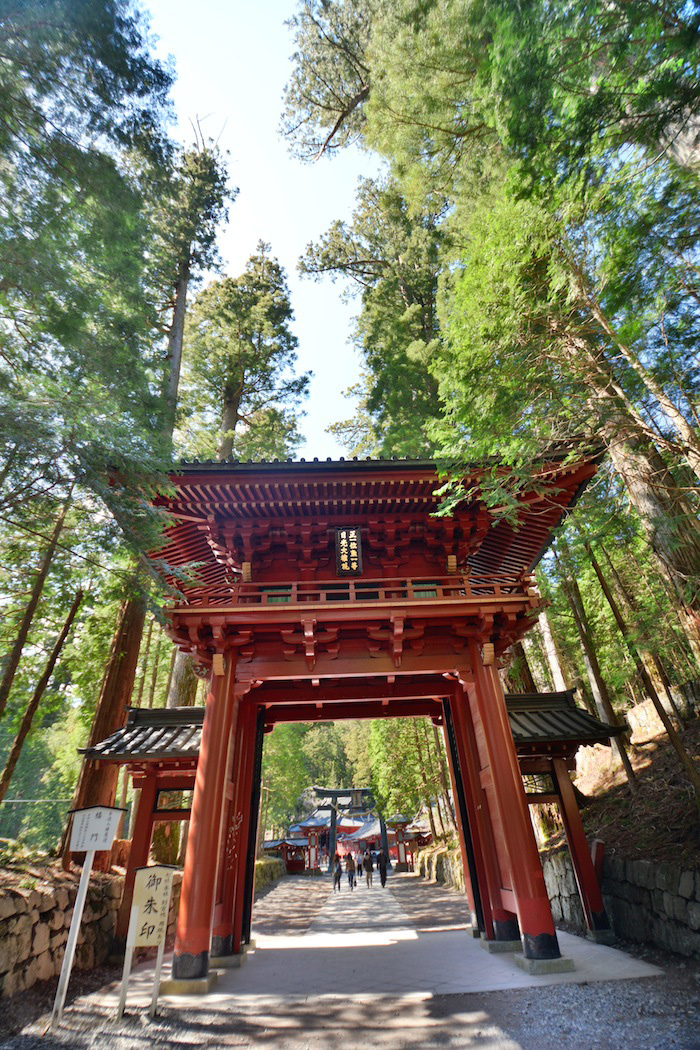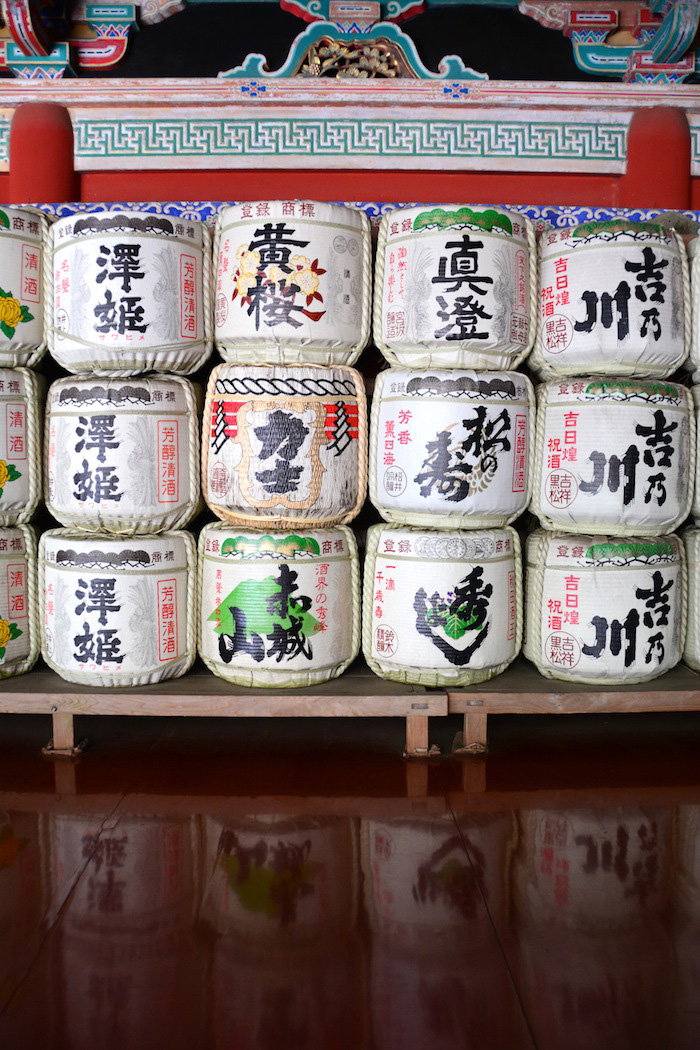 I was literally speechless as my train pulled away from Nikko and can't recommend highly enough that you take your own day trip there during your time in Tokyo, whether you spend three days in Tokyo, four days in Tokyo or more.
Day Six: Harajuku Girls, You Got Some Wicked Camouflage
It's hard to believe, but it's been almost a decade since Gwen Stefani was culturally relevant. Incidentally, approximately the same amount of time has passed since she debuted the "Harajuku Girls," a quartet of Japanese fashionistas whose subservient behavior earned her accusations of racism. Stefani's bigotry (and her deceased career) notwithstanding, I embarked in search of said girls on my last day in Tokyo.
My research told me that Sunday was the best day to spot Harajuku fashion and that nearby Yoyogi Park, rather than Harajuku itself, was the best place to spot them. Imagine my surprise upon arriving in park to find it literally occupied by families and young people dressed in ordinary clothing, the only thing bizarre about them their penchant for picnicking on blue tarps.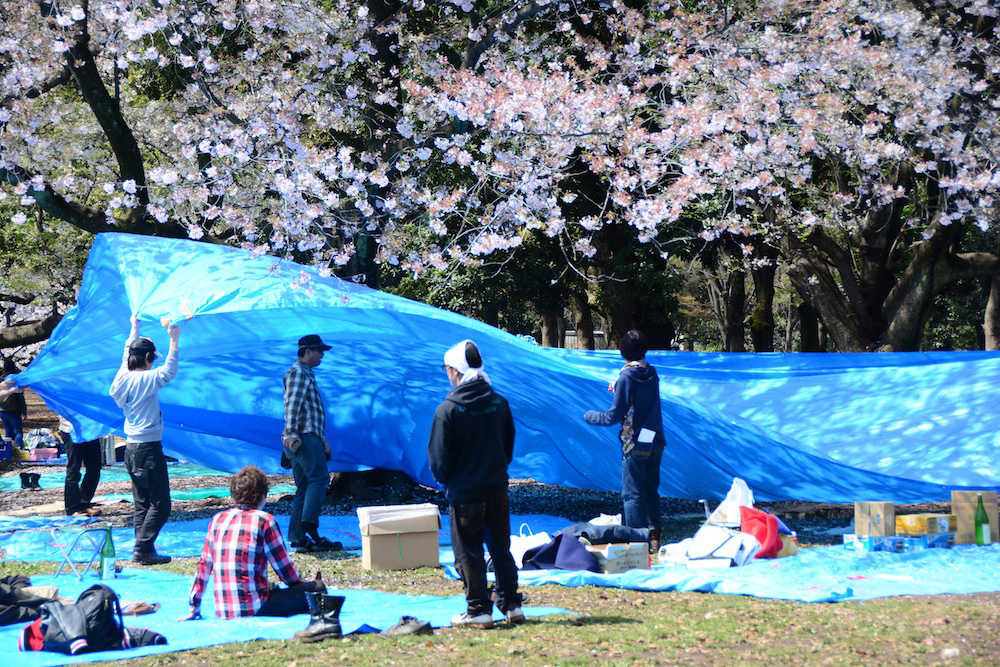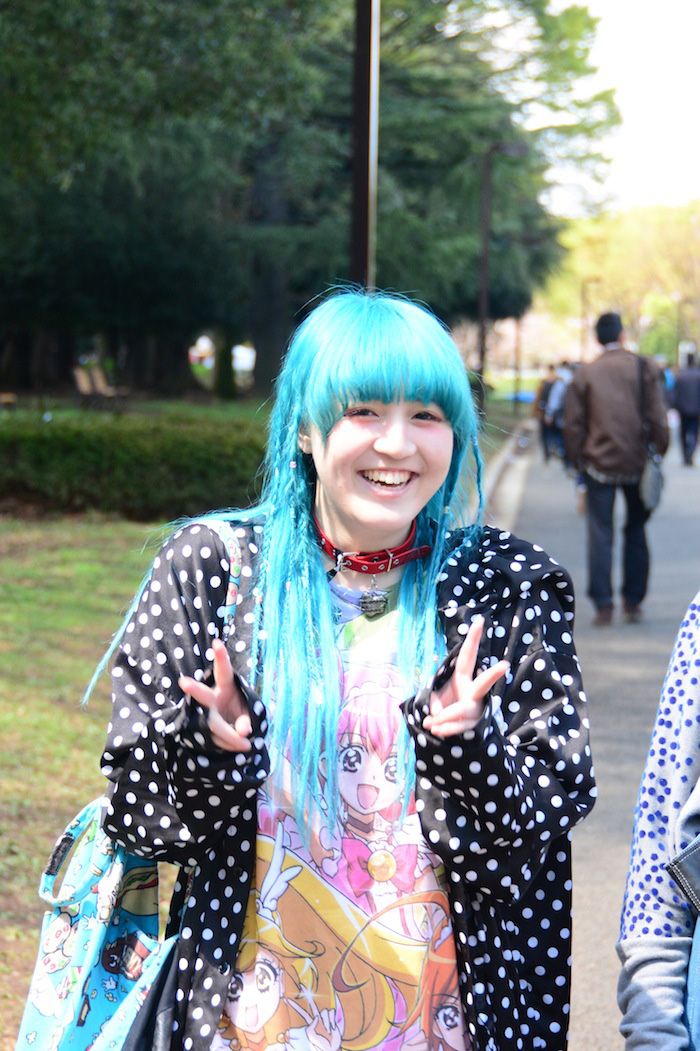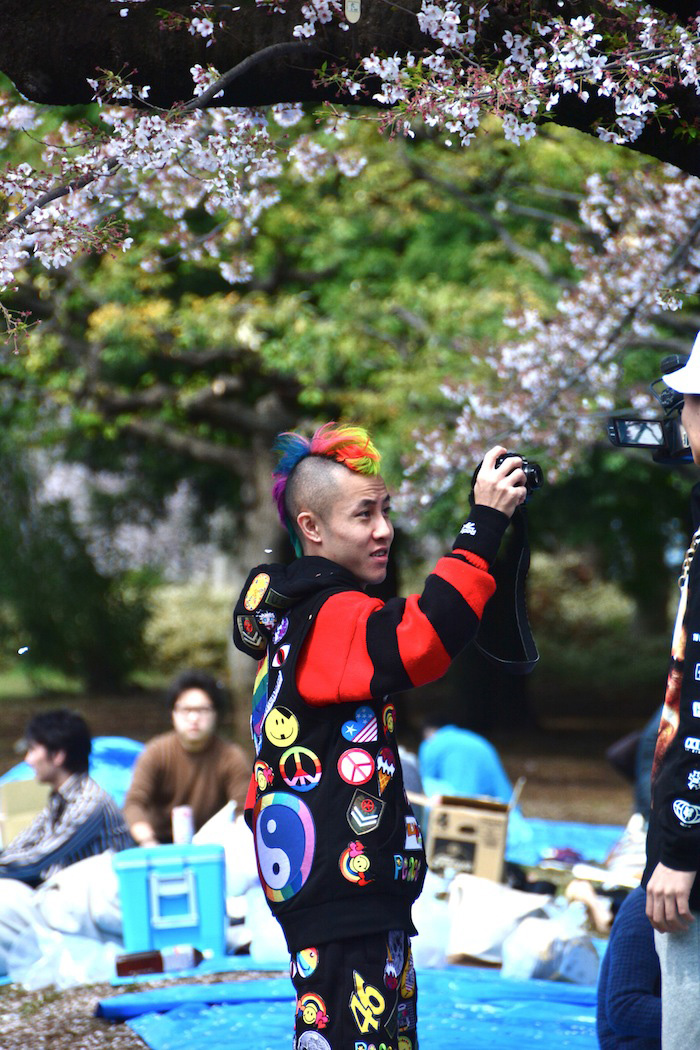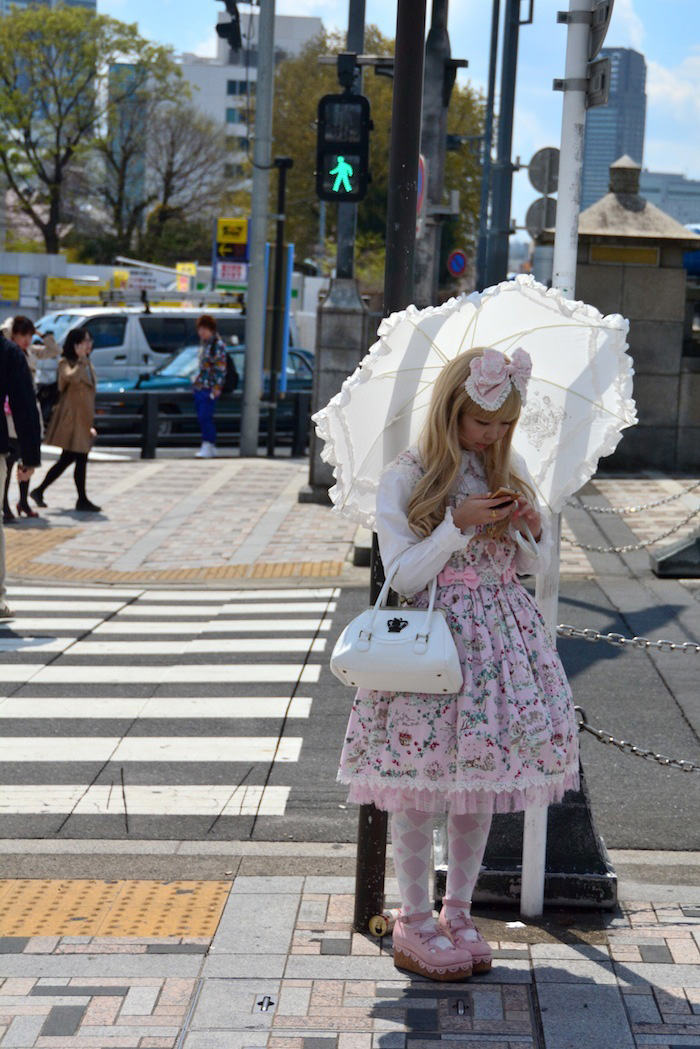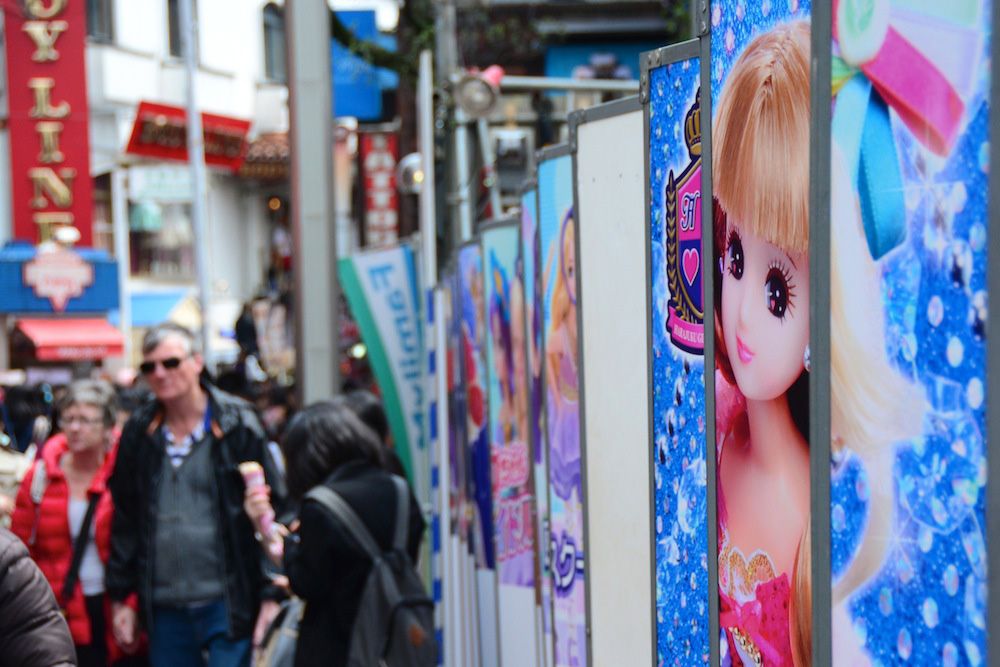 While it's true that I did eventually come upon some "wicked style," I left Harajuku feeling disappointed. I'd had to look extremely hard for Harajuku Girls on what was supposed to be the day they like coming out most. Moreover, the ones I did spot were shy and mostly reticent to pose for pictures, which is strange. I mean, why would you dress like Little Bo Peep if you didn't want attention?
So, How Many Days in Tokyo?
I don't feel like I missed out on anything during my four (full) days in Tokyo, but many locals, expats and know-it-all visitors would argue otherwise. The fact is that Tokyo is a massive city, so even if you spend a lifetime here you're going to overlook something. My advice is to make a list of must-sees, as well as attractions you'd like to experience but that aren't make or break (hint: this article provides a good starting point), then check items off it according to their importance to you.
For lodging: although traditional Japanese ryokan are more characteristic of rural areas, Homeikan provides you with this charming, rustic experience right in the heart of the city, just four stops north of Tokyo Station near the university.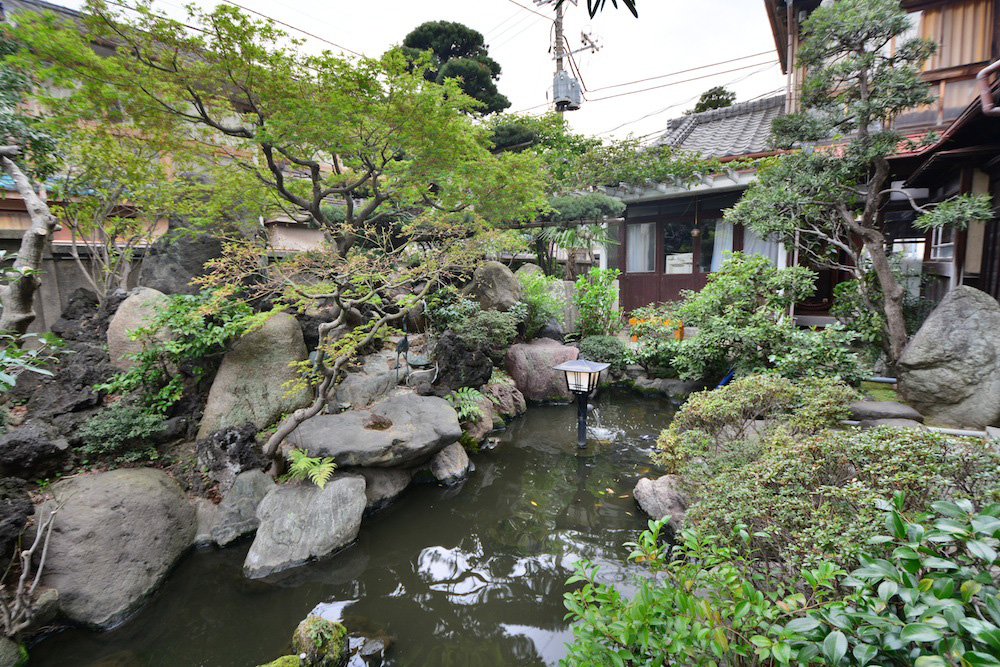 Homeikan is not only picturesque but also houses its own tranquil garden and even an onsen hot spring, albeit an artificial one. Additionally, while its location makes it easy accessible, it's far enough away from the chaos enough that you're able to relax at night, which is really important in a crazy city like Tokyo.
Getting Around in Tokyo
I bought a Japan Rail Pass to take me from place to place while I'm here, but that unfortunately doesn't cover Tokyo's 13 metro lines. Unfortunately, there's no Tokyo Metro discount card for tourists, but it is possible to transport yourself in Tokyo conveniently, using one of two transport cards: Suica or PASMO. You can buy your card, which is good not only in Tokyo but in most major cities in Japan, at any Tokyo Metro ticket machine.