Paris is known as the "City of Lights," but there are so many ways to occupy your day in the French capital that it's easy to exhaust yourself before night rolls around.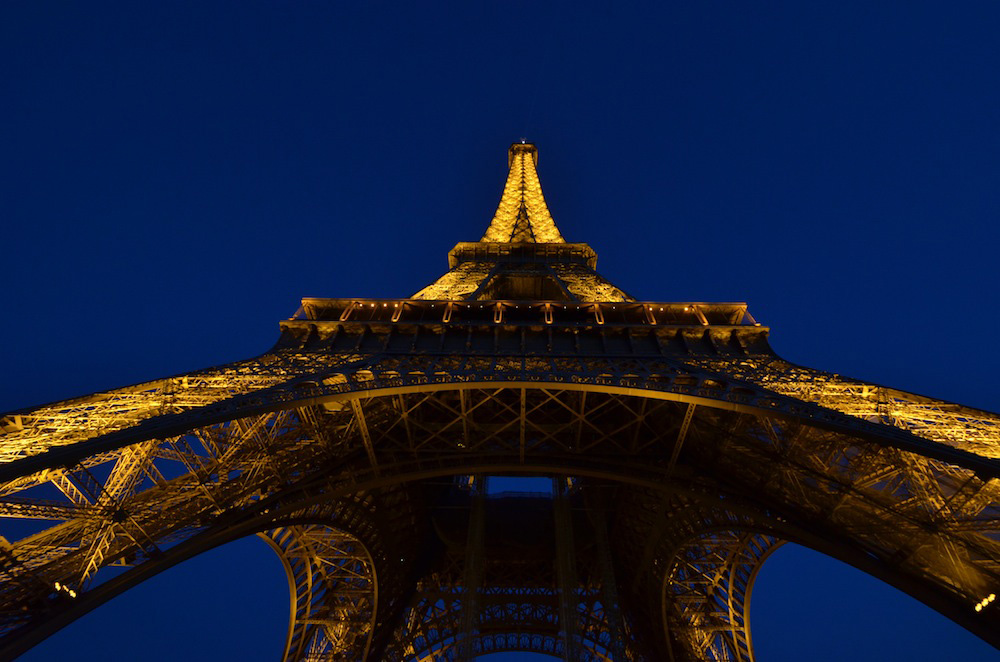 Regular visitors know about the renowned attractions like the Eiffel Tower and Louvre Museum, relaxing in city parks like the Tuileries and Jardin de Luxembourg or exploring enticing neighborhoods like Montmartre and Le Quartier Latin. Here's a few other fun options.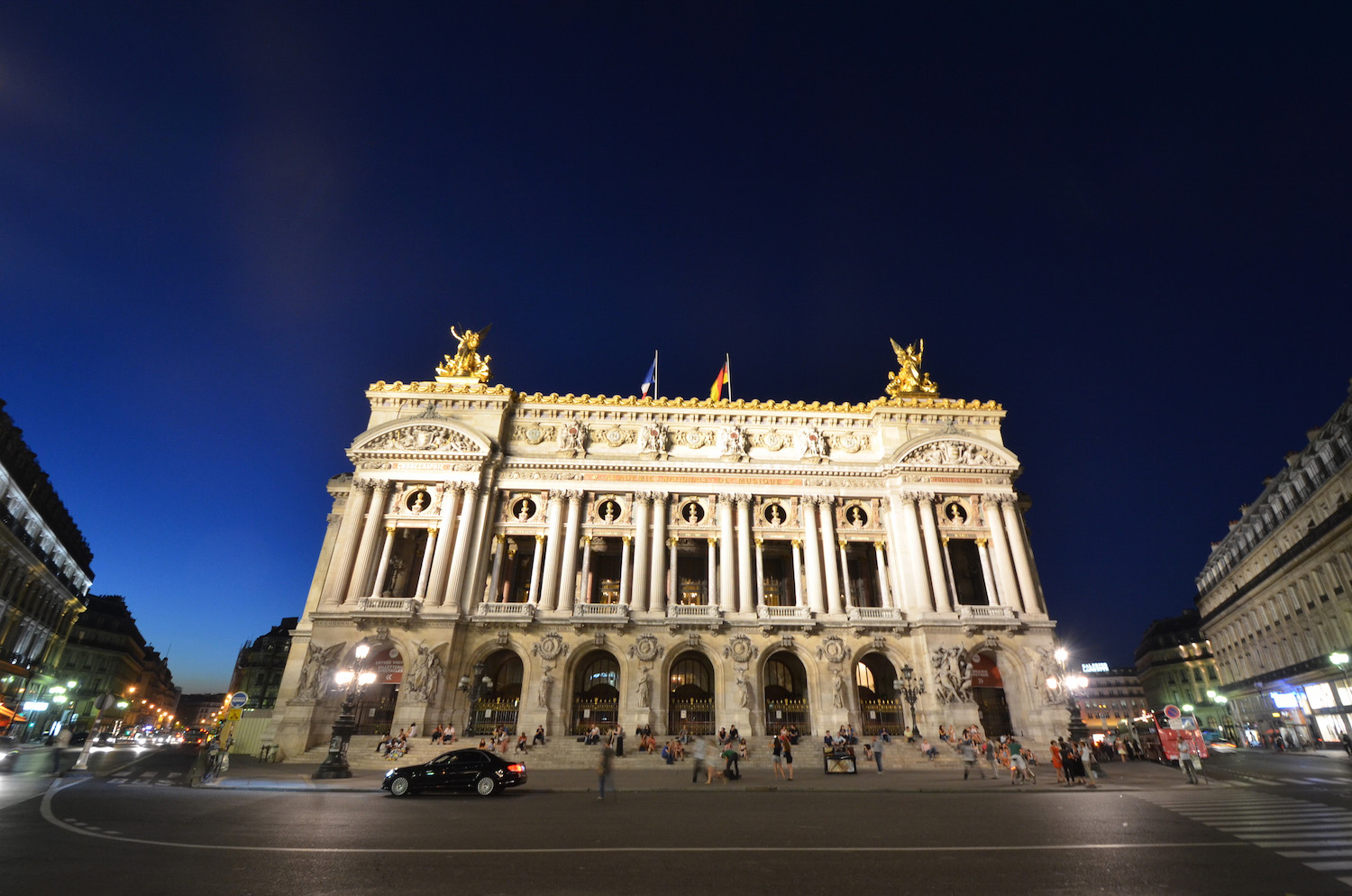 Yet I implore you to save some energy for an evening out in Paris, even if you can only manage just one during your next trip. Whether you book on HallSt or find your fun organically, many of the most unforgettable things to do in Paris only illuminate after night falls on the city.
Watch Sunset from Sacre Coeur
The Basilica of the Sacred Heart (more commonly known as Sacre Coeur) is one of Paris' most famous landmarks, but two facts about it always surprise me. First and foremost that it is relatively young, having opened just over 100 years ago in 1914; and secondly that it is the highest place in Paris, perched at an elevation of 83 meters above sea level.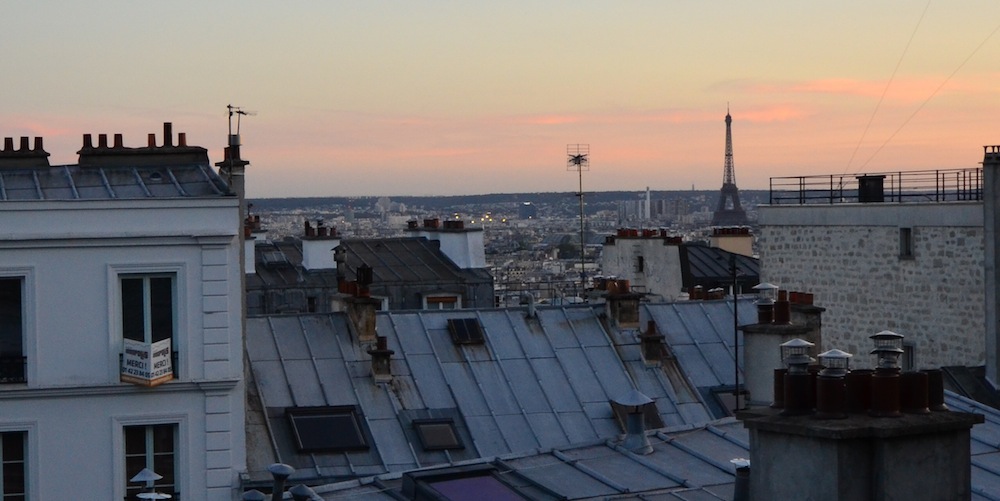 The first of these facts is relatively useless on its own, but the second is good to know, particularly if you plan to wet your whistle in Montmartre, where the church is located. Walk up to Sacre Coeur just before the sun disappears beneath the horizon for one of the best sunsets in Paris.
Drink and Dine Like a Parisian
Going out in Montmartre is a fun experience, but it is ultimately rather touristy. The good news is that you don't need to travel far to have a more authentically Parisian dining and drinking experience. In fact, your first stop is right around the corner from one of Paris' most ubiquitous attractions.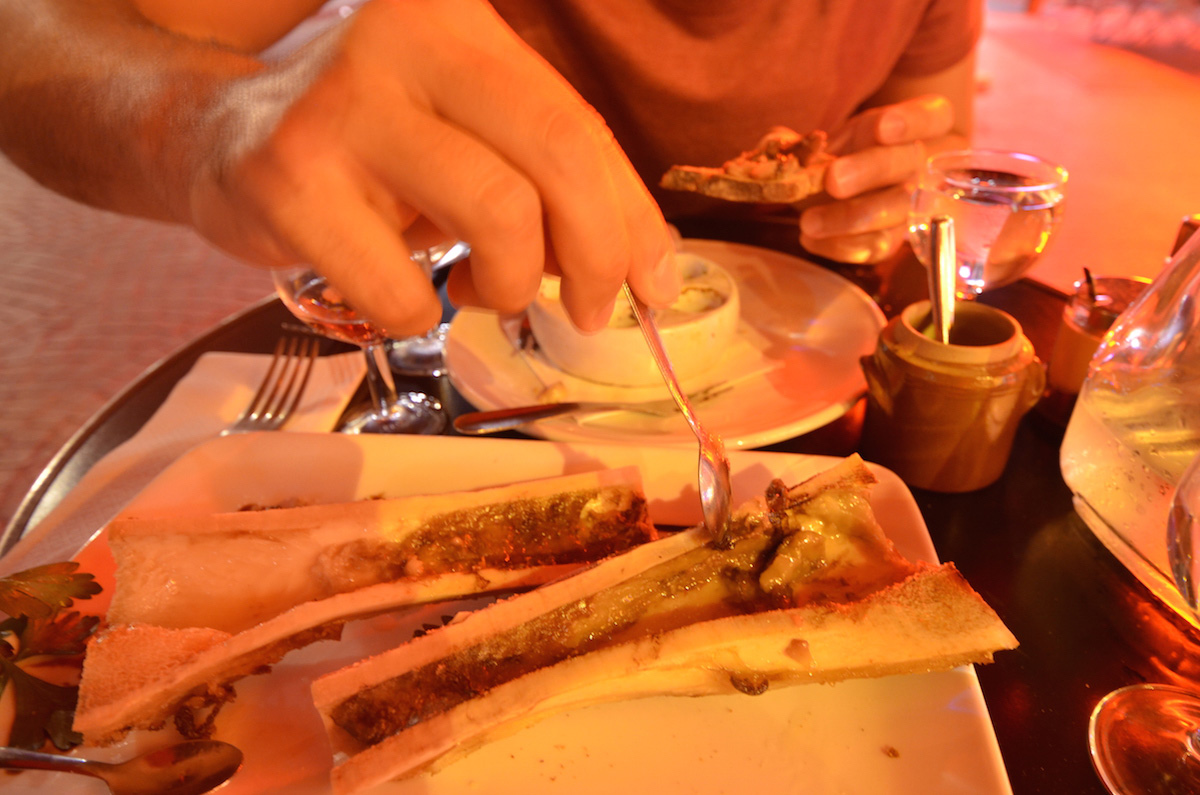 When you disembark the Paris Métro at Etienne Marcel station, you might be able to see the pyramid of the Louvre in the distance, but it's doubtful you'll find any tourists inside Café Etienne Marcel, my favorite place in Paris for a glass of unforgettable champagne. Le Tambour is just a short walk away (which feels even shorter if you're tipsy from the bubbles), but authentic French fare like entrecôte, escargot and os à moelle (bone marrow) take you to another planet, culinarily speaking.
Ascend the Eiffel Tower
For me, seeing the best Paris has to offer involves alternating between typical experiences and surprising ones – "typical" experiences are often more surprising when placed in context of more non-traditional ones. Case in point: Ascending the Eiffel Tower by night with a belly full of French food and champagne.
I was lucky enough to have romantic company in tow the last time I looked out over Paris by night, but if you're doing things right, the most important love story in your heart when you get to the top of the tower is with Paris itself.
A Royal Way to End Your Night
The best way to end your evening in Paris – if you can manage to find the energy, this is, after the exhilarating sunset, sumptuous food and beverage and breathtaking night view from atop La Tour Eiffel – is with dancing at Queen, a discothèque right on the Champs-Elysées.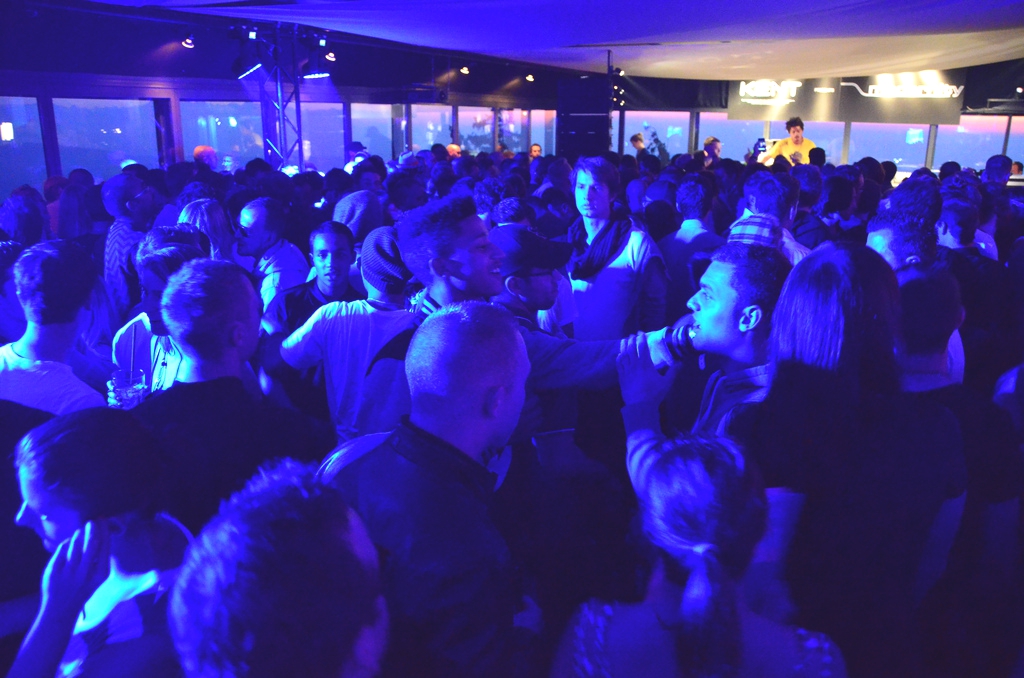 Partying like royalty in Paris doesn't come free (it's €10 for a beer here), but feeling like a king or queen after a regal night in the City of Lights is priceless, if you ask me.