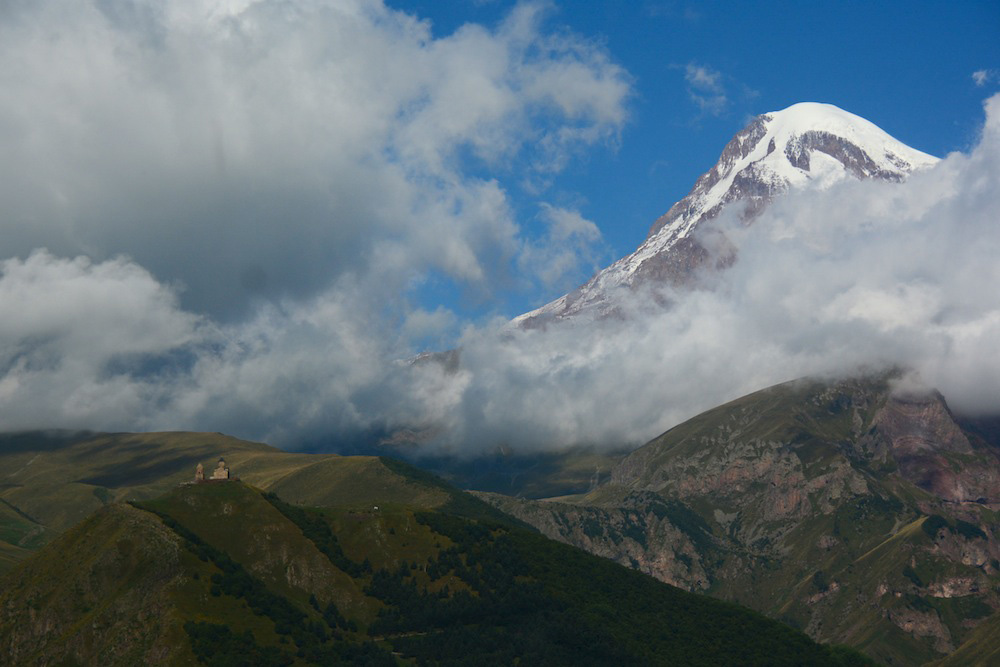 I was of two minds when my plane landed in Tbilisi, Georgia at the end of last month. On one hand, I was terrified. The turbulent history of the Caucasus saw half a dozen empires spill the blood of hundreds of thousands of people. While I know that today's Caucasus (at least the part I planned to visit) is not actively at war, I couldn't help but wonder if some volatility would linger.
I was also oddly confident – maybe even cocky. The relatively small geographical footprint of the region seemed easily conquerable (for lack of a better word), especially when compared to my previous destination (the massive, sprawling Brazil), to say nothing of how incredibly simple travel in Georgia proved during my first few days there.
And yet I knew from my experience as a traveler that it was my duty to mercilessly second-guess my first impressions, so you might say I spent my two weeks in the Caucasus waiting for the proverbial "other shoe" to drop – it eventually did.
Georgia
But let's save the doom and gloom for later. As I mentioned, Georgia was an incredibly easy, enjoyable destination, starting with the two days I spent exploring the charming capital city of Tbilisi. A conspicuously European city spread across either bank of a river that runs mostly dry, Tbilisi will definitely be the hub for travelers in the Caucasus whenever the regional tourism industry finally blows up – I imagine that will be soon.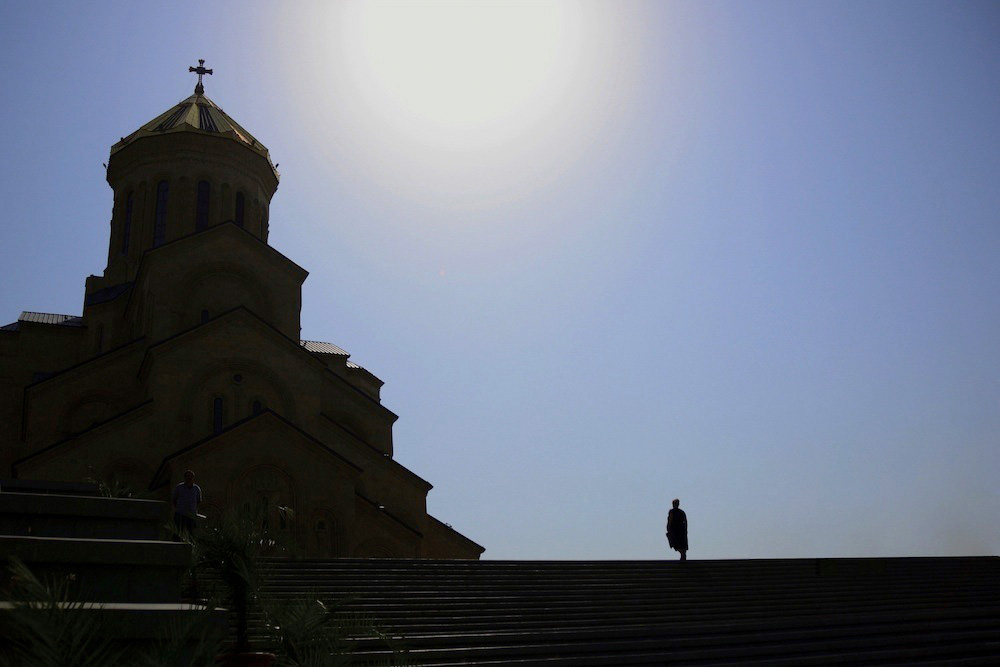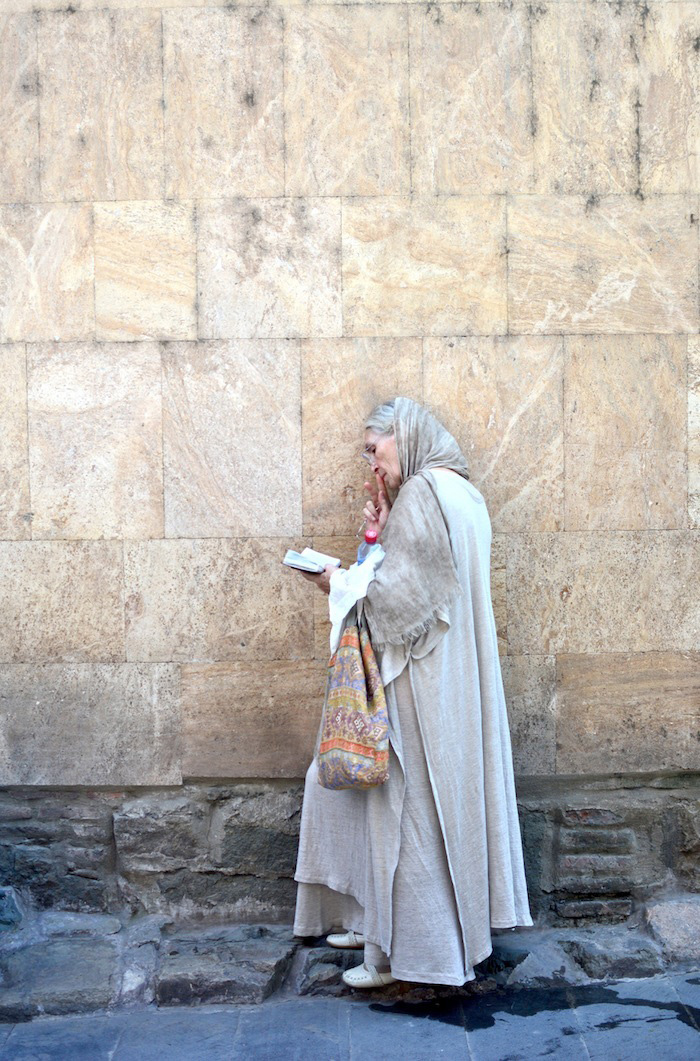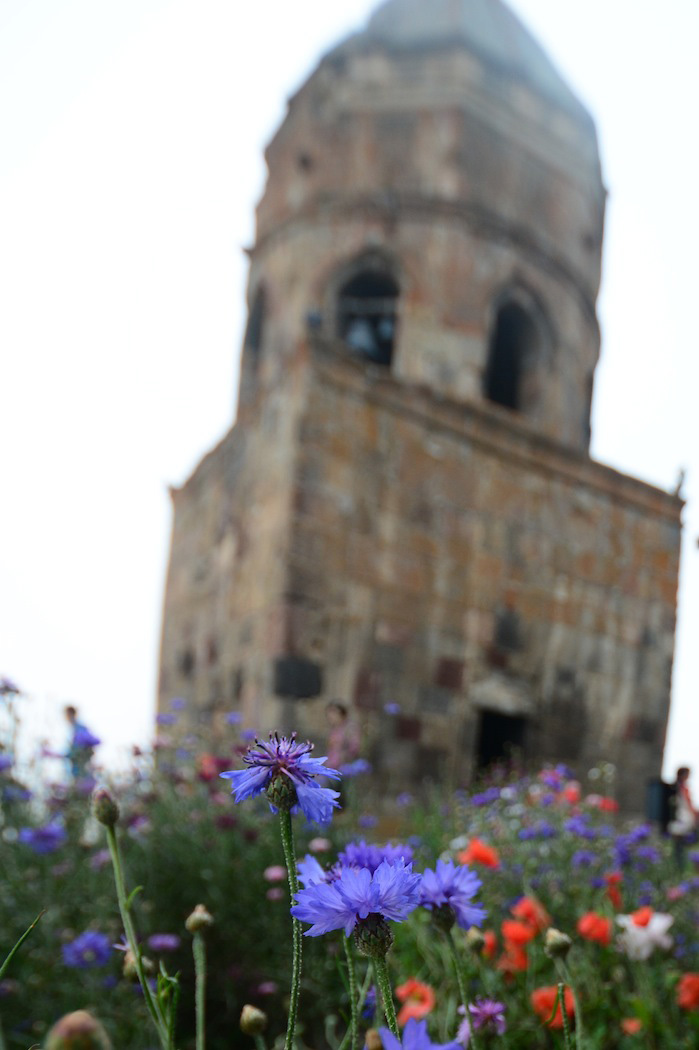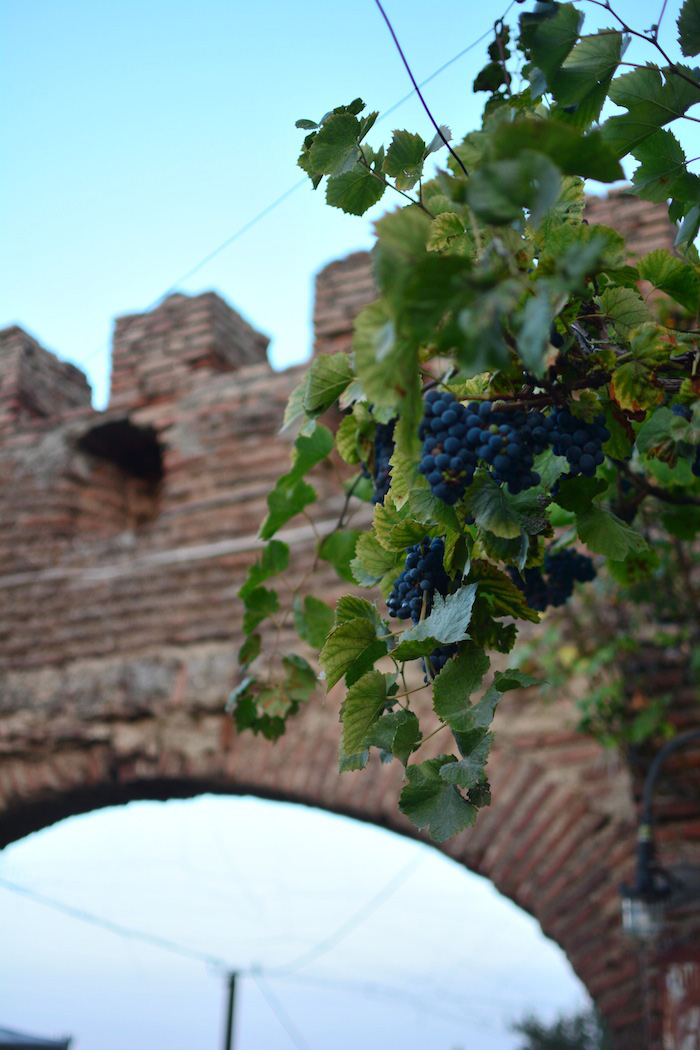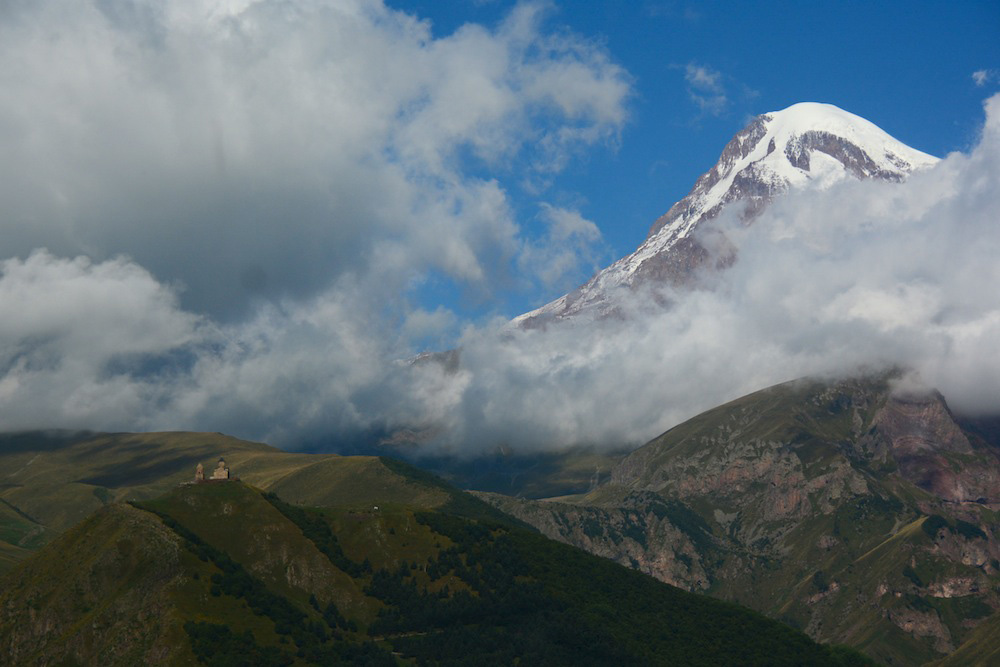 Tbilisi's location is convenient not only within the larger Caucasus, but within Georgia itself. You can see most of Georgia's major destinations, from the picturesque foothills of towering Mt. Kazbeg, to the cliff-hewn monastery at David Gareja, to the charming, fortified town of Sighnaghi, on a day-trip from Tbilisi, although I chose to stay a couple nights each in Sighnaghi and Stepantsminda, the principal town in the Kazbegi region. Overall, I recommend spending between 4-7 days of your two weeks in the Caucasus in Georgia (not including necessary stopovers between Azerbaijan and Armenia, which I will detail in subsequent paragraphs).
Azerbaijan
And by "subsequent paragraphs," I mean right now. You see, Armenia and Azerbaijan are at war over a small pocket of land called Nagorno-Karabakh, which is officially part of Azerbaijan, but claimed by Armenia, and has actually expressed its desire to be an independent republic altogether. Confusing, right?
The point is that Armenians and Azerbaijanis sort of hate each other (the latter much more than the former), which means that you have to be strategic about how you travel between them. I highly, highly recommend visiting Azerbaijan first. It's also important to note that while you can obtain an online visa to Armenia (which I will detail in a few more paragraphs), the Azerbaijan visa process is more exhaustive and complicated. I recommend contacting these people, who will sort you out, albeit at a very, very steep price.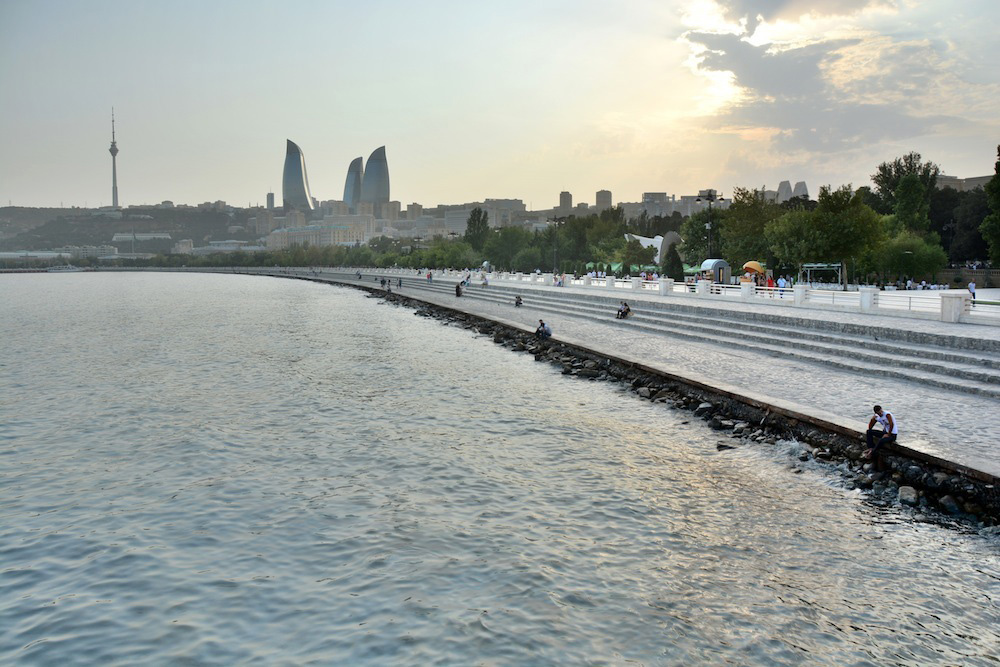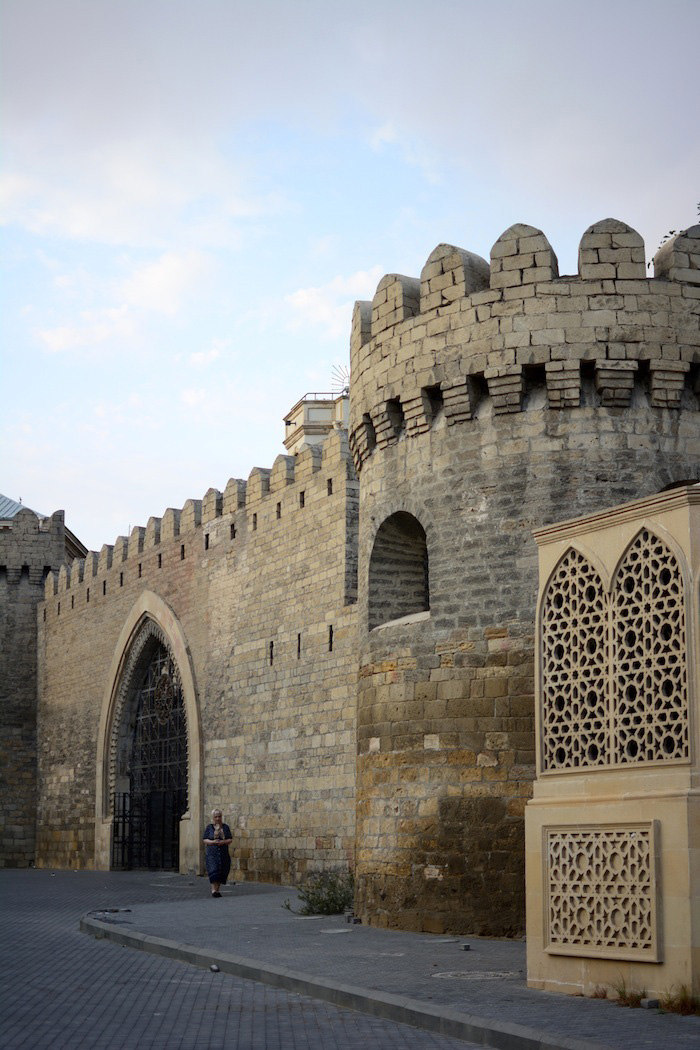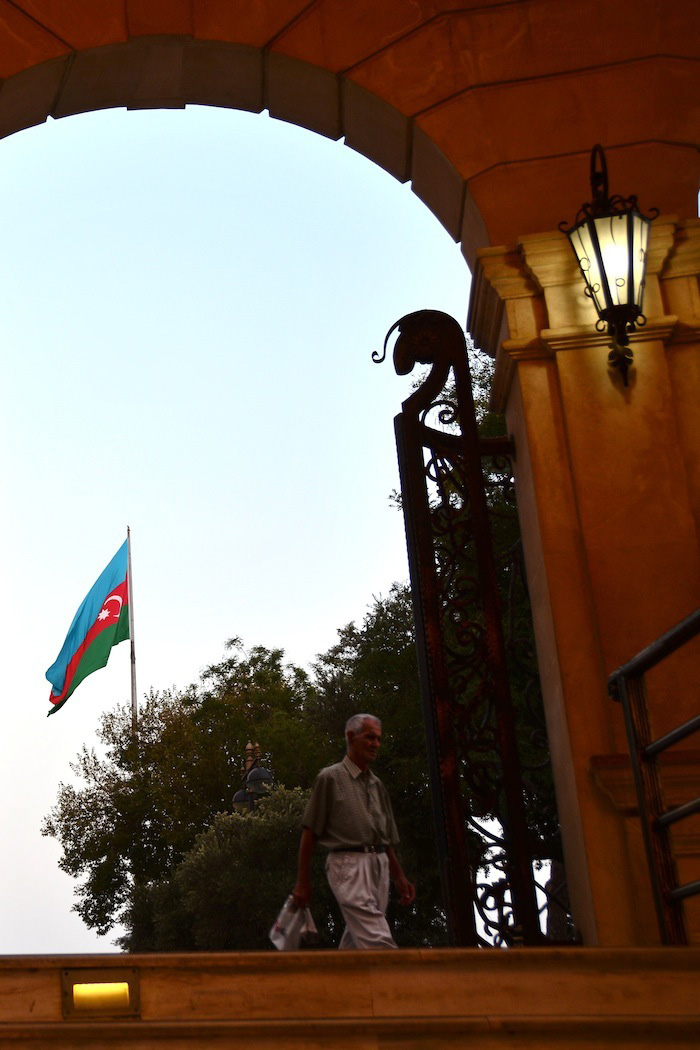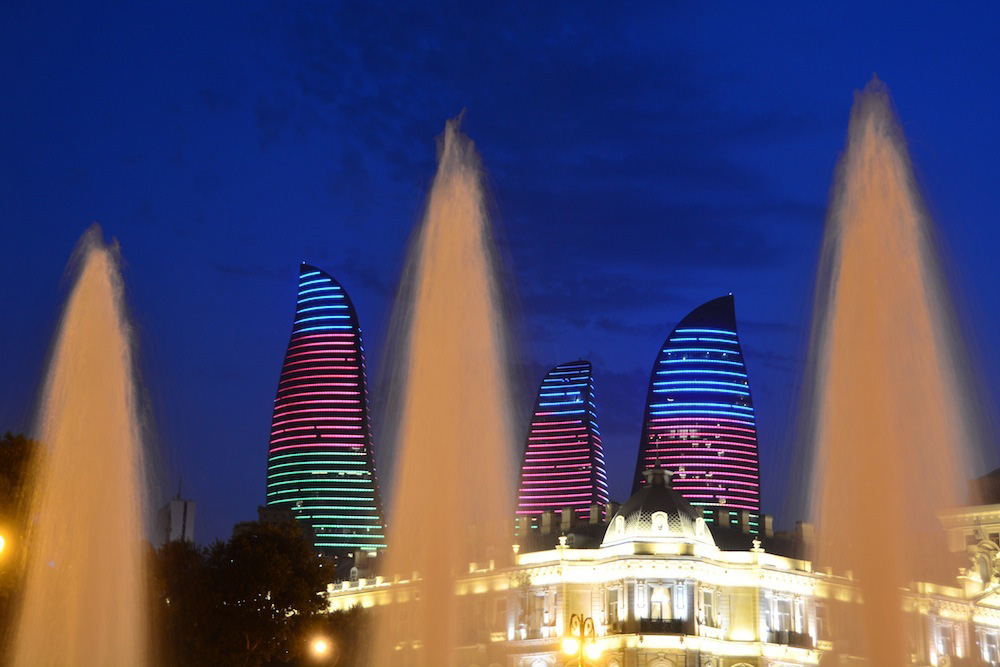 What immediately separated Azerbaijan from Georgia for me was the extremely high cost of everything. In fact, had it not been for the fact that run-down hotels in the sleepy mountain towns of Qax and Sheki were going to run me as much as my fancy four-star in the country's oddly Parisian capital city, I would've actually stopped there. Instead, my entire trip to Azerbaijan consisted of two days in Baku, plus the overnight train inbound from Tbilisi.
In spite of its short duration, I found my trip to Azerbaijan totally satisfying. Baku is an absolutely captivating city, like a smaller, less-fake version of Dubai. With this being said, I do think I would've gotten bored with even one more day in Baku, so keep in mind that while I recommend spending 2-4 days of your two weeks in the Caucasus in Azerbaijan, you should remain on the low end of this range unless you're able to better organize your journey into the small towns I mentioned above than I was.
Armenia
The good news about Armenia, as I mentioned above, is that obtaining a visa is simple. Armenia is home to some of the most stunning attractions in all of the Caucasus, from the breathtaking Lake Sevan (which, for my money, is more beautiful than both the Caspian and the Black Seas), to Geghard monastery, to the Roman Temple of Garni, three places I saw in one day on an incredible tour with the folks from Envoy Hostel. I also really wanted to visit the legendary Tatev monastery, but unfortunately wasn't able to this past trip.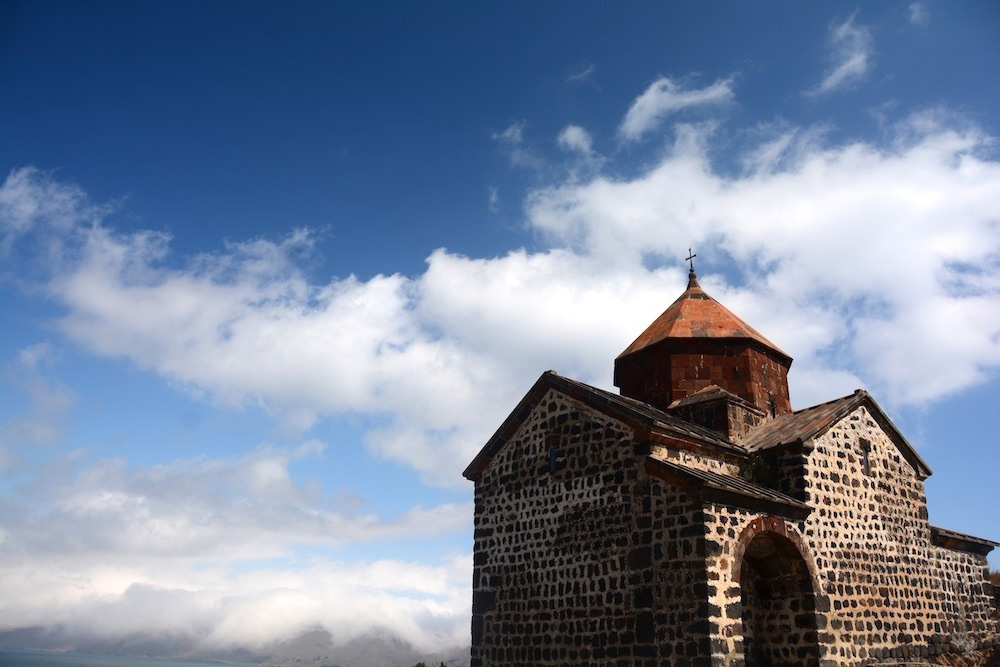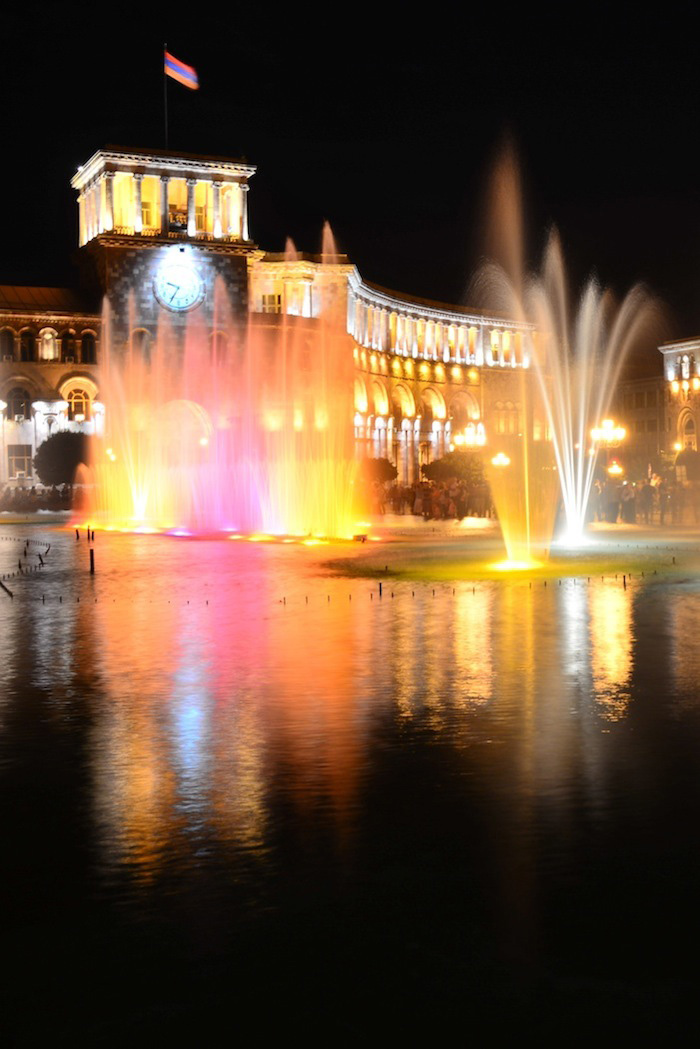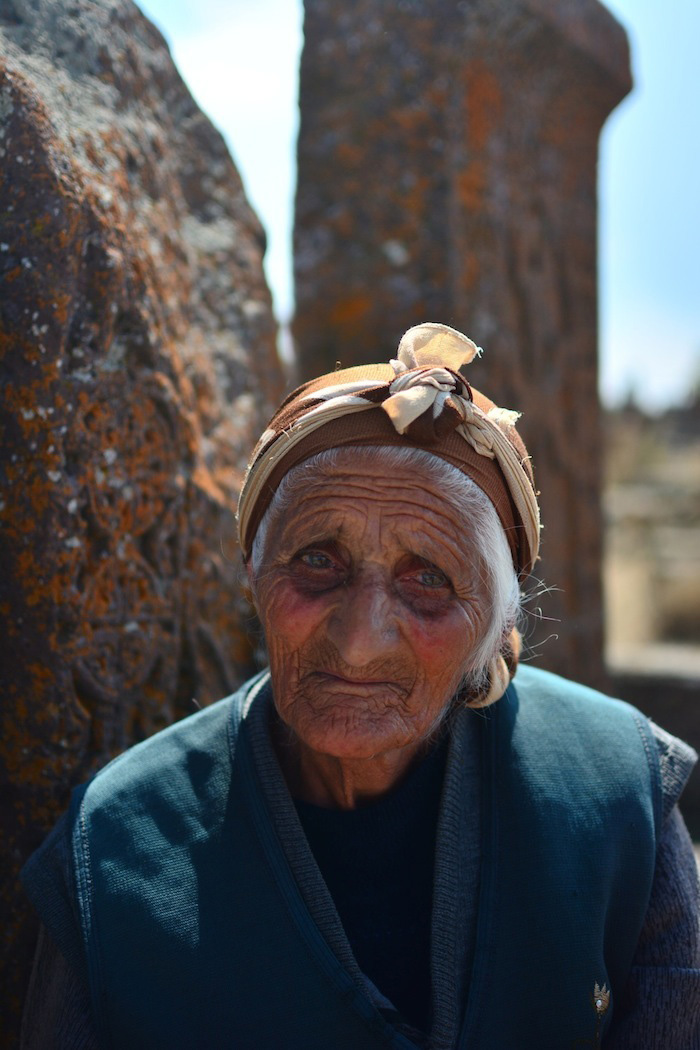 The highlight of my short time in Armenia was undoubtedly my stay at the Tufenkian Heritage Hotel in Yerevan, Armenia's capital. The hotel itself was wonderful, located right in the center of Yerevan, constructed using only locally-available materials, and staff by some of the kindest and most hospitable people I've ever met. But there's something more about Tufenkian, which I have only experienced at a select few other hotels throughout my long career as a traveler.
For one, the Tufenkian brand has an interesting backstory, having been founded by the man credited with resurrecting Armenia's carpet-making industry following the Soviet period, and an equally interesting philosophy: They aim not only to promote themselves internationally, but also the country of Armenia as a whole. Tufenkian has several hotels throughout Armenia and I highly, highly recommend staying in at least one of them during your time in Armenia – between 3-5 days of your two weeks in the Caucasus.
The Short Version
I spent my two weeks in the Caucasus as follows (transport is overland unless otherwise noted):
Days 1-2 (Arrive from US) Tbilisi
Day 3 David Gareja
Days 4-5 Kazbegi
Day 6 Sighnaghi
Days 7-8 Baku
Day 9 Baku -> Tbilisi (flight)
Day 10 Tbilisi -> Yerevan
Day 11 Lake Sevan, Garni, Geghard
Day 12 Yerevan
Day 13 Yerevan ->Tbilisi
Day 14 Tbilisi (fly back to US)
If I could re-write my itinerary, however, it would probably look something like this:
Days 1-2 (Arrive from US) Tbilisi
Day 3 David Gareja
Days 4-5 Kazbegi
Day 6 Qax
Day 7 Sheki
Days 8-9 Baku
Day 10 Baku -> Tbilisi (flight)
Day 11 Tbilisi -> Yerevan
Day 12 Lake Sevan, Garni, Geghard
Day 13 Tatev
Day 14 Yerevan (fly back to US)
Either way, this two-week Caucasus itinerary is a great starting point for any trip to the Caucasus.