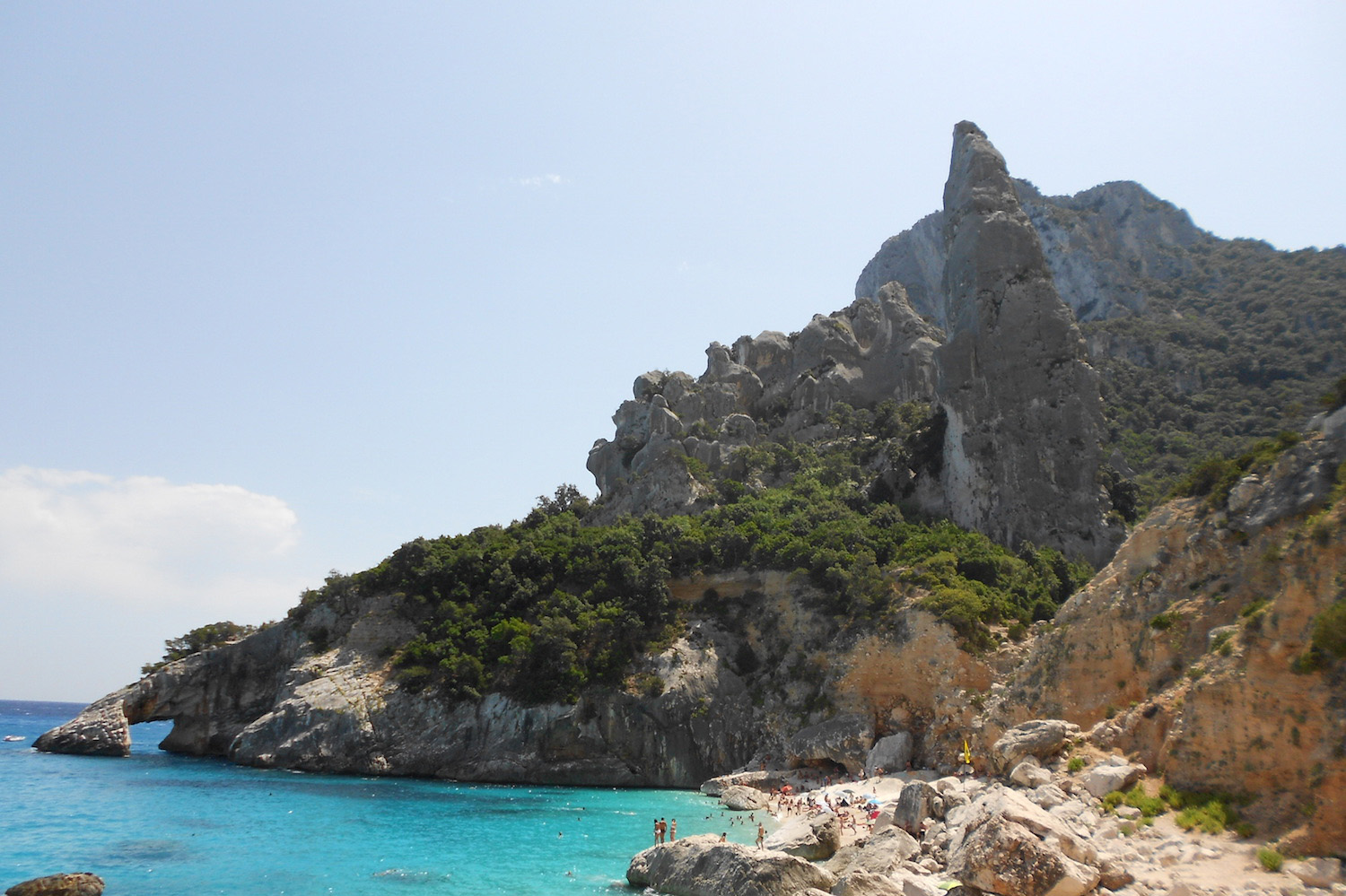 Summertime is approaching in the Northern hemisphere, and many of us wanderlusters are busy deciding where to travel so that we can be completely lazy in the sun, swim in beautiful waters and perhaps even practice some water sports. This is when I can brag and say that I am staying home this summer – as any other summer of my life. In fact, I am from Sardinia, and this is where I always return to after my travels across the world.
Yes, this beautiful Italian island – with a strikingly different culture and a different language – at the heart of the Mediterranean has some of the most amazing beaches in the world, so beautiful that they have nothing to envy (it may well be the opposite, indeed!) to those of tropical paradises such as Cuba or Thailand. And I am lucky enough to be able to spend my summer here and pick an amazing beach to go to every day. There are so many beaches in Sardinia that I have yet to see all of them. But I surely have my favourite places, the ones that I keep returning to.
So, here are my top five beaches in Sardinia.
Costa Rei (Muravera)
On the south-east coast of the island and not too far from Cagliari, this is my childhood beach. My parents own a property here, and I consider it my spiritual place. It is where I go to enjoy a great day at the beach in the summer, and to relax in the winter. Costa Rei is a long, white sandy beach, with azure waters, that is considered one on the best beaches in Sardinia. The famous "Scoglio di Peppino" (Peppino's Rock) is one of its trademarks.
Serpentara island, an unhinabited island that is now a protected marine area, can be seen from Costa Rei. It is a perfect spot for water sports, from swimming to water skiing, wind surfing, kite surfing, snorkelling and even diving (best at Sant'Elmo). The best view of the Costa Rei is from the "Casa della Contessa", an abandoned house – the oldest of the area – on top of an easily reached steep hill.
La Pelosa (Stintino)
At the top West side of Sardinia, La Pelosa is rightly defined by Lonely Planet as a "heavenly vision of beach perfection".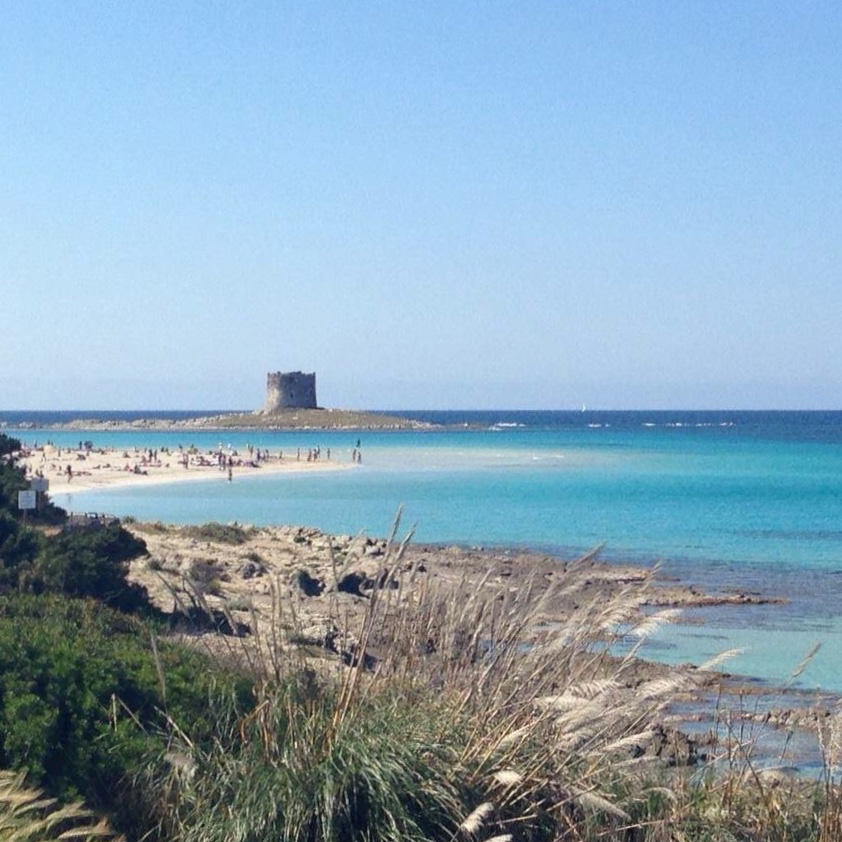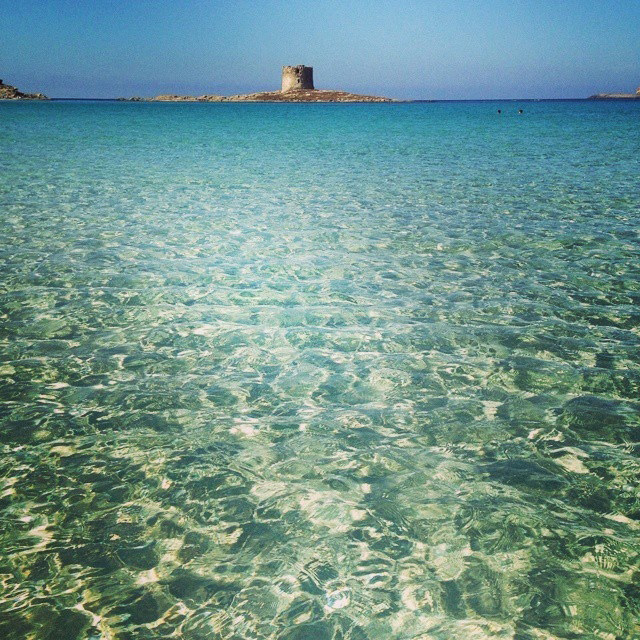 This is one of the most beautiful beaches in Sardinia, and for some very good reasons. Imagine a white sandy beach, electric blue waters, a Spanish tower on the left side and an island (Asinara National Park) right in the front. It simply is gorgeous. I best enjoy La Pelosa in late September, when it is not so crowded with tourists. Yes, it may be hard to find a spot to lay down my towel, but when I do, it is completely worth it.
 Cala Goloritzè (Baunei)
Not only among the best beaches in Sardinia, but most likely one of the best beaches in the world. Cala Goloritzè is, quite simply, a paradise. The only way to get to this secluded, UNESCO protected beach is via a hike starting at the Altipiano del Golgo, near Baunei (which is, in and of itself, a great natural attraction and a paradise for hiking lovers) that goes though the thick Mediterranean vegetation, completely downhill on the way there, and a steep uphill on the way back.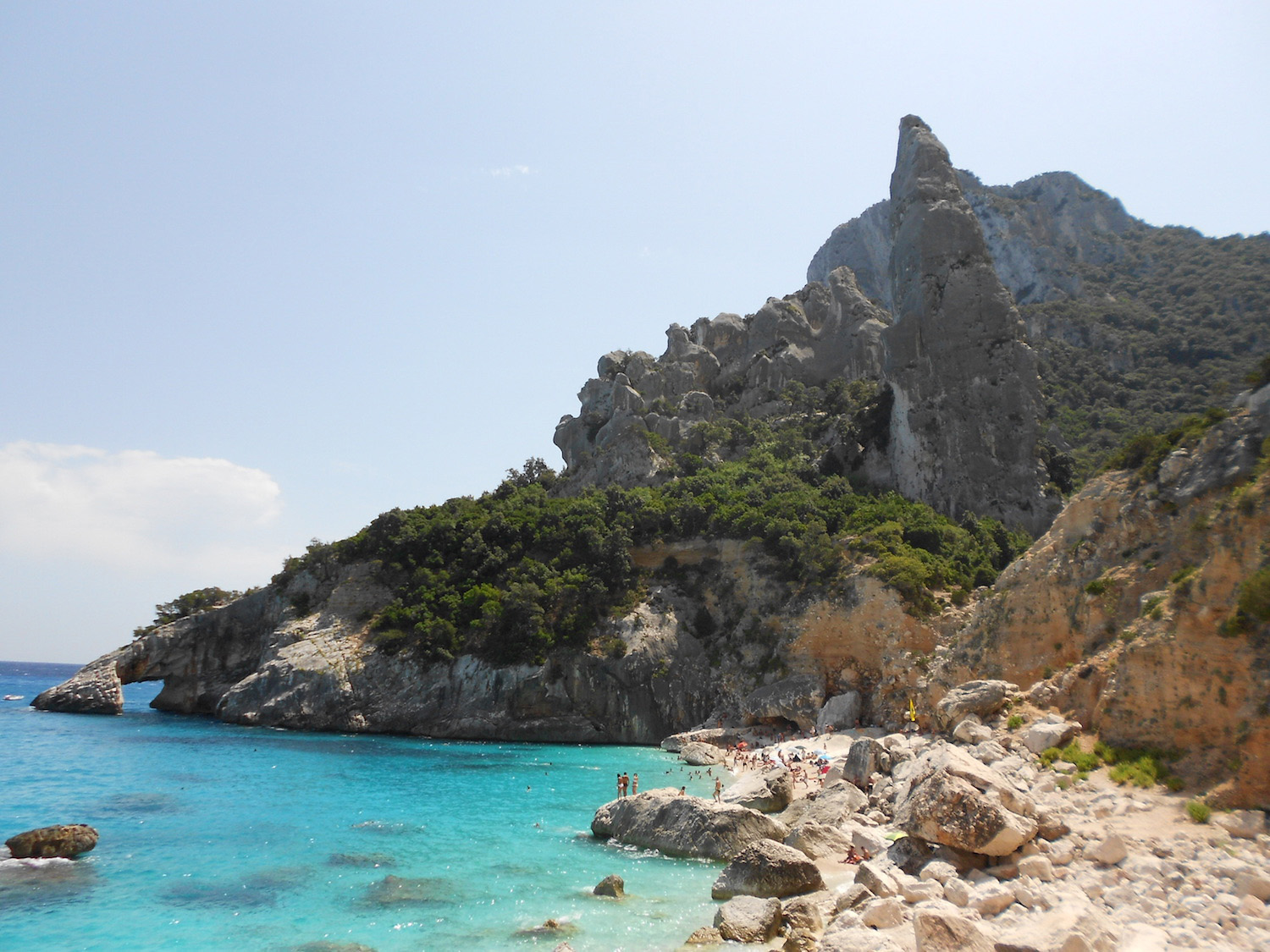 The forest covers the view of the sea for most of the hike, but once it opens up, the colours will leave anybody breathless with amazement. The beach is tiny, and it does get crowded. I never mind, because I spend my time swimming in the lovely transparent waters. The freshwater springs that drop in the sea from the mountains make the water particularly cold here. There is a 10 metre high arch at the far right side, which can be climbed if one – like me – likes risk. I jumped from it, and it was like jumping into the blue. Bonus point: the pinnacle of Cala Goloritzè is great for rock climbing.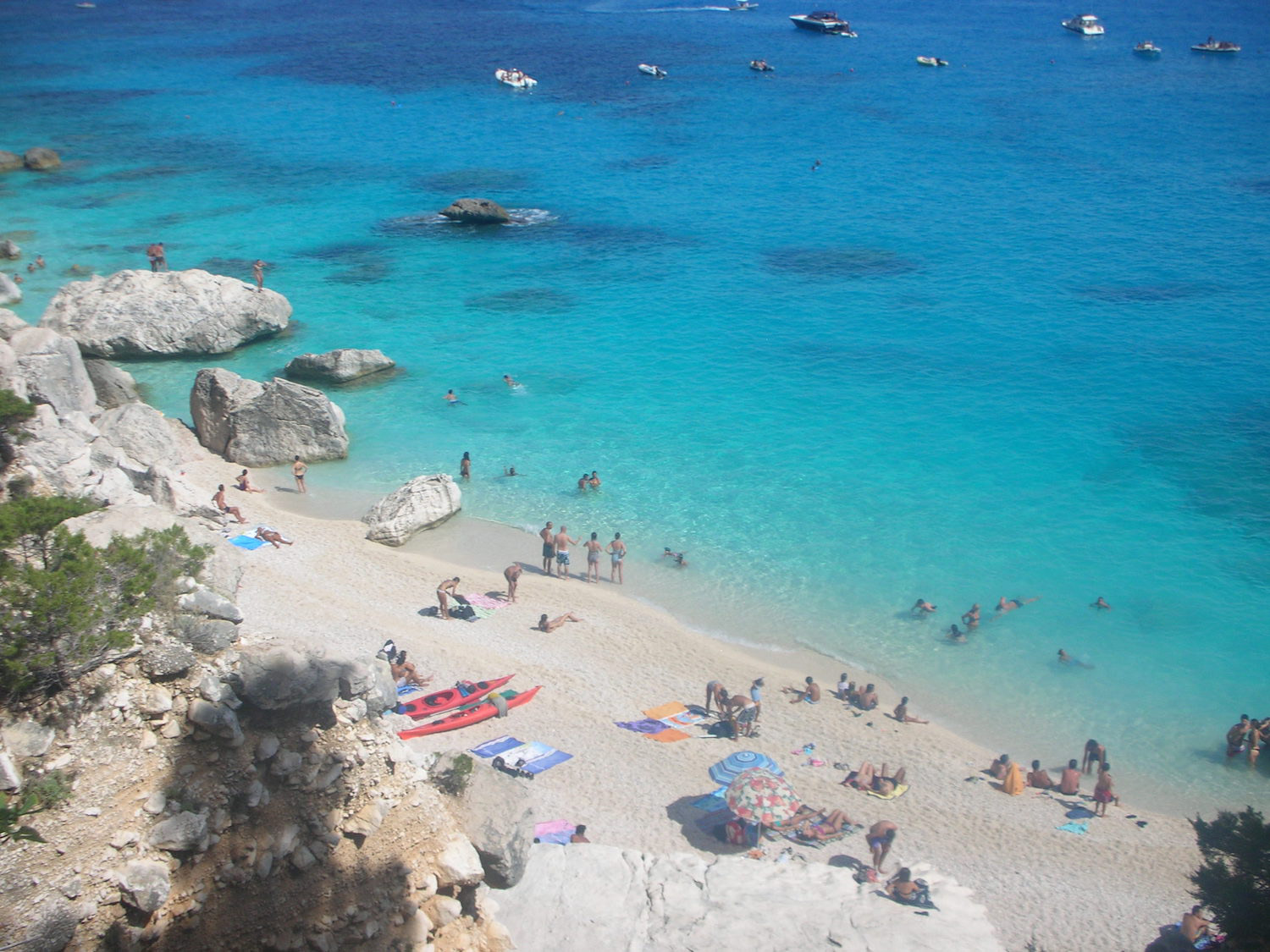 Is Arutas (Cabras)
I simply have to put Is Arutas on my list of my favourite beaches in Sardinia, because the first time I went there I simply could not stop giggling at how lucky I was to be there. The long, sandy beach is made up of tiny round quartz grains, whose colour goes from pink to light green to white.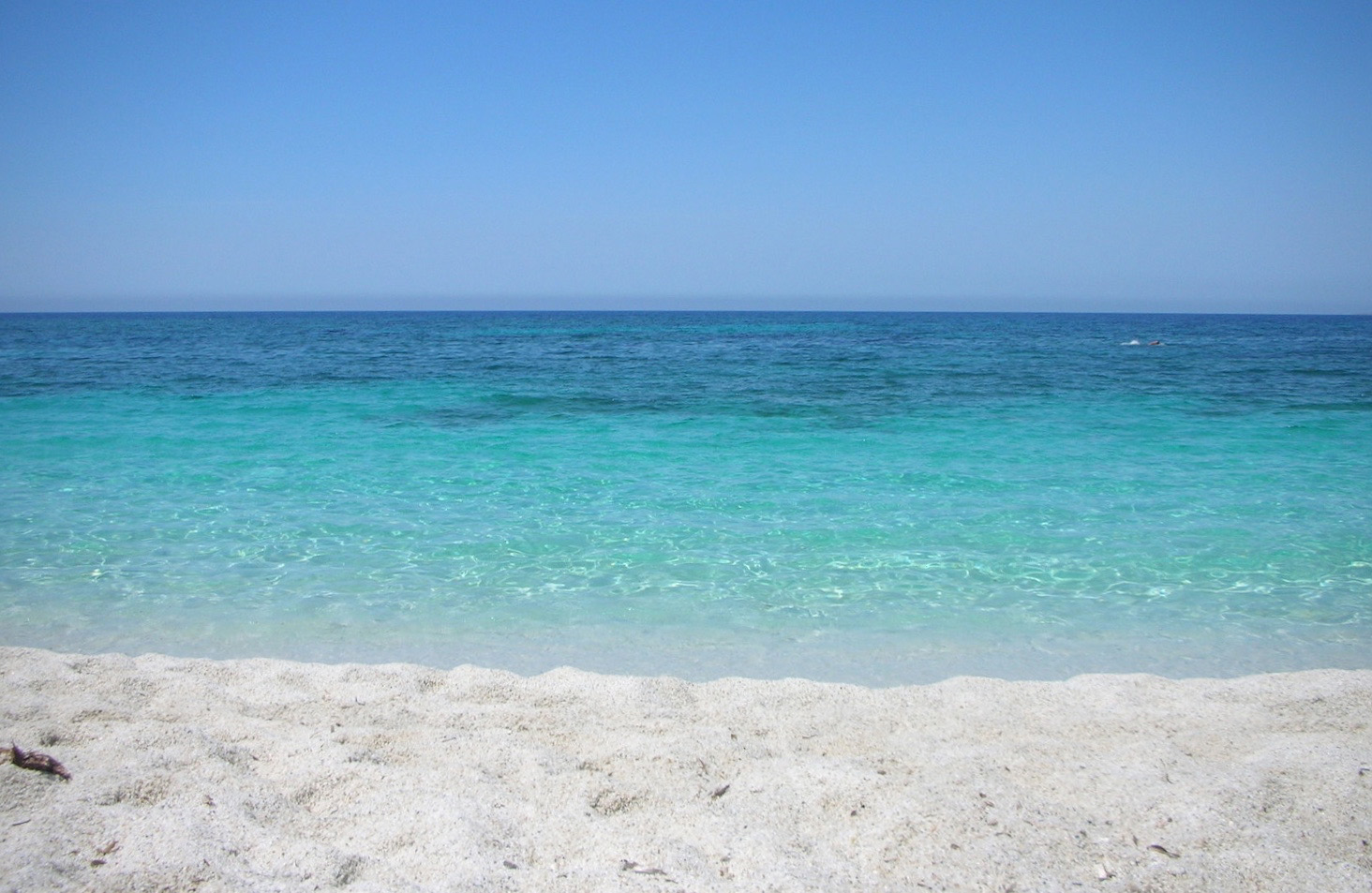 They are so unique that people actually try to steal them, and the police watches out for that! Waters here are almost immediately deep, and the colours very intense. The visibility is great, meaning that this is a perfect place to go snorkelling.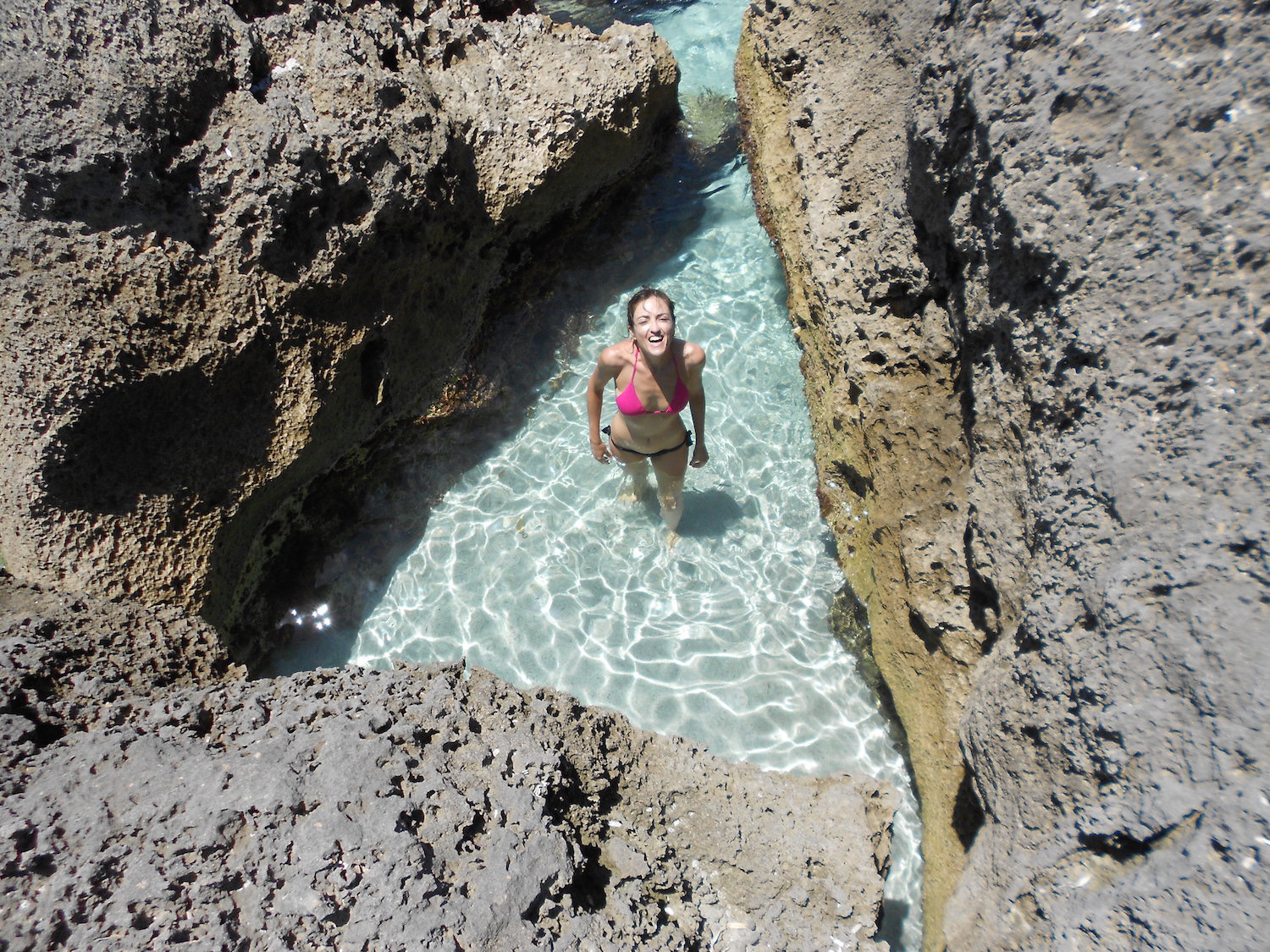 Chia (Domus de Maria)
Another childhood favourite of mine, Chia well deserves a place among the Sardinia best beaches. White sand dunes, thick mediterranean vegetation behind, crystal clear waters and a small island at the front – which can be reached by just getting in the water and where snorkelling is great – make this beach amazing and a great place to relax and enjoy summer.
Have you ever been to Sardinia? What are your favourite beaches?
CONTRIBUTED BY Claudia Tavani from Cagliari, Sardinia who is obsessed with traveling.