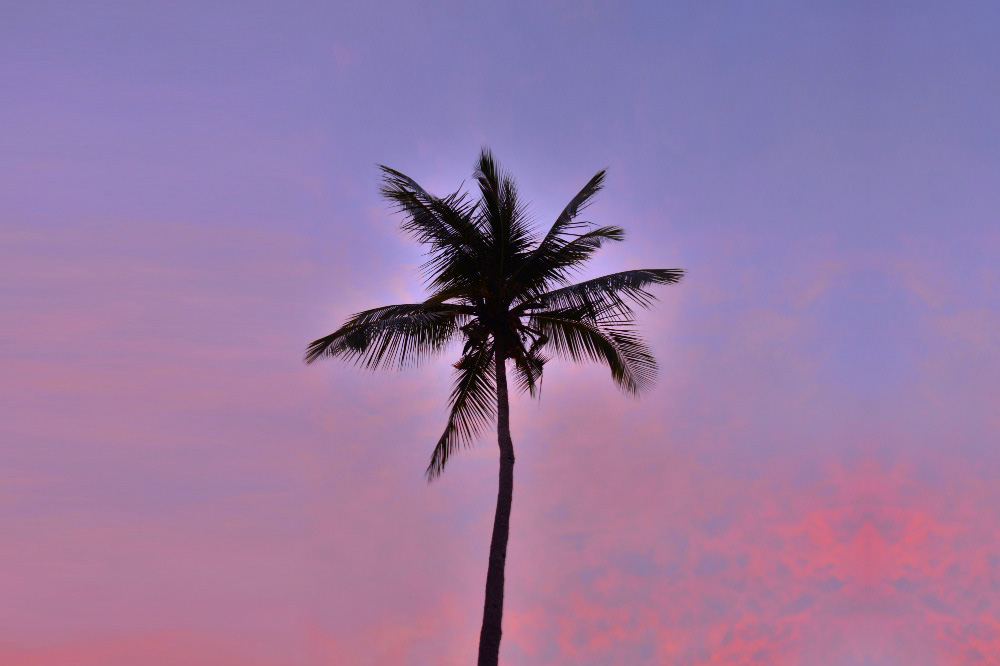 Indonesia's Raja Ampat islands are far, even if you start your journey toward them from within the country. From Jakarta or Bali, for example, you must fly to the central Indonesian city of Makassar (or, in rare cases, Ambon) on the evening of your first day of travel to catch a connecting flight to Sorong, in West Papua province, departing at 3 or 4 o'clock the next morning.
You'll arrive in Sorong at around seven or eight, which gives you a minimum of six hours to kill until your ferry's scheduled departure time – it will probably be late. Approximately 2-3 hours after you depart Sorong you'll arrive in Waisai, where a boat from one of Raja Ampat's many homestays will be waiting for you.
An hour – or, more likely, two – later, you'll be wherever in Raja Ampat you happen to be sleeping. (In case you haven't been keeping count, you're now nearly 24 hours after you started your journey – and again, this is only if you're already in Indonesia.)
I mention these facts and figures not only to discourage you from visiting Raja Ampat, if you're thinking of traveling there yourself, but to emphasize the isolation of the islands, whose Indonesian name translates to "Four Kings." In many ways, Raja Ampat is the world's loneliest paradise.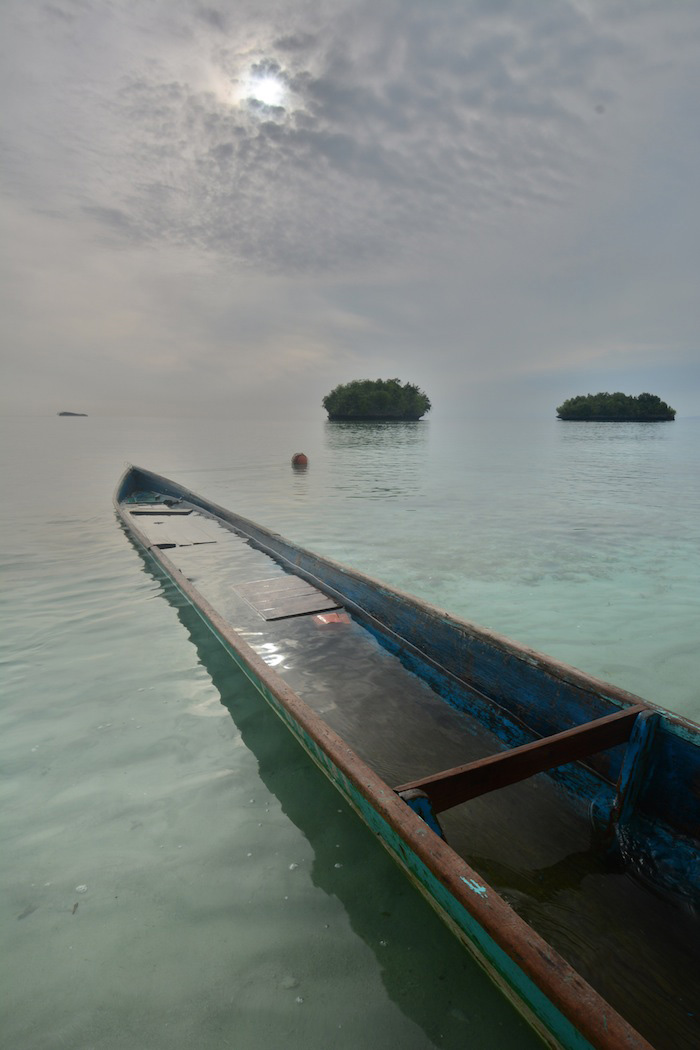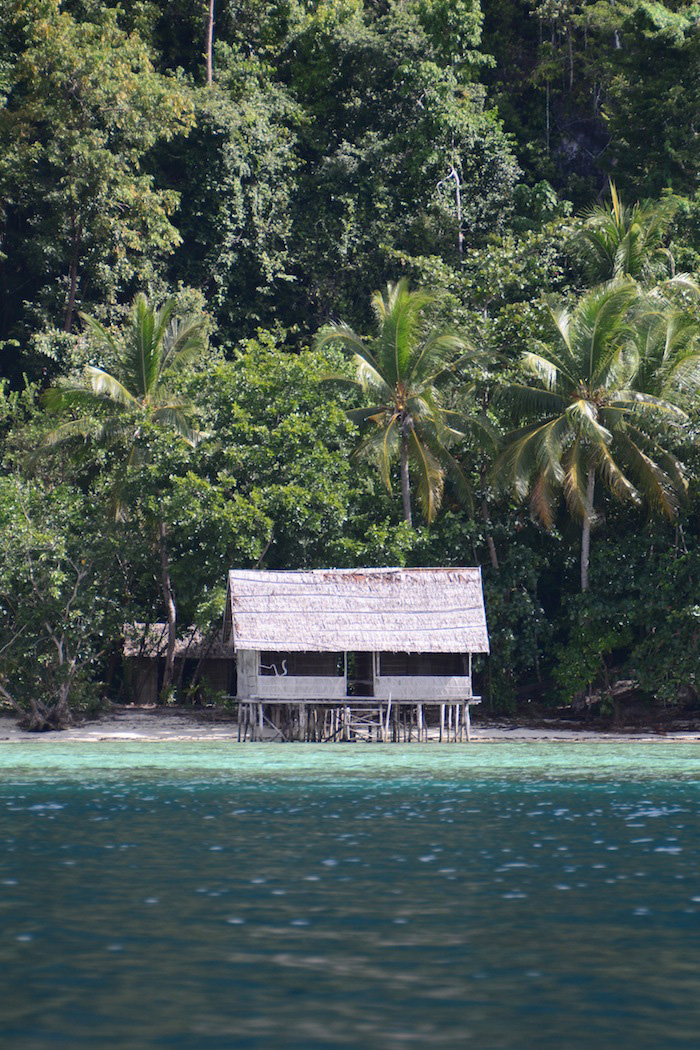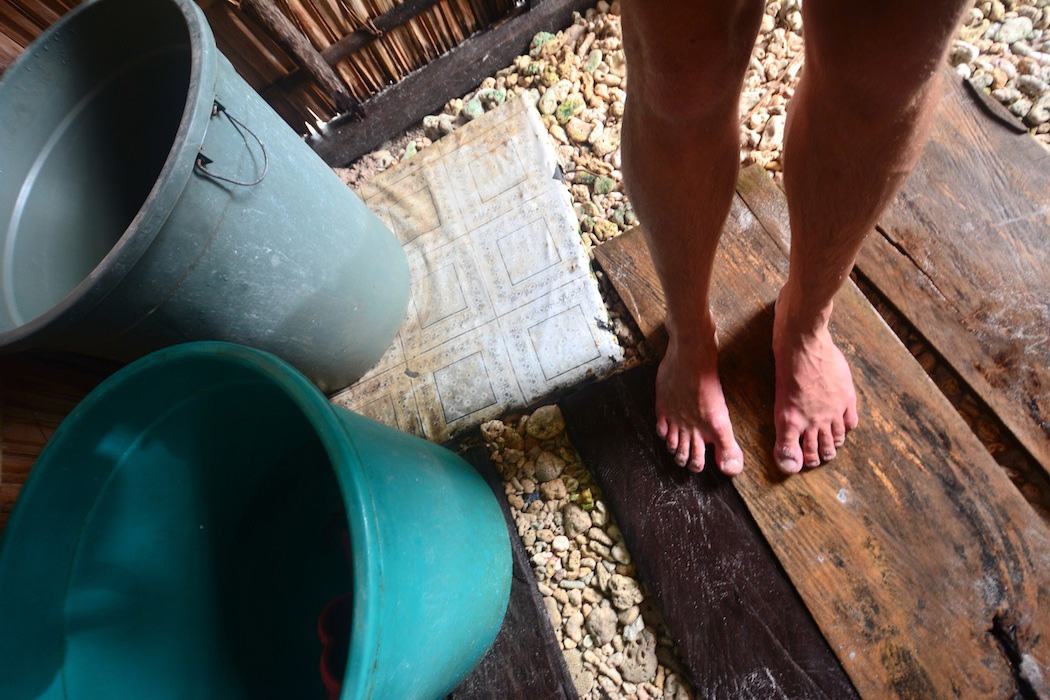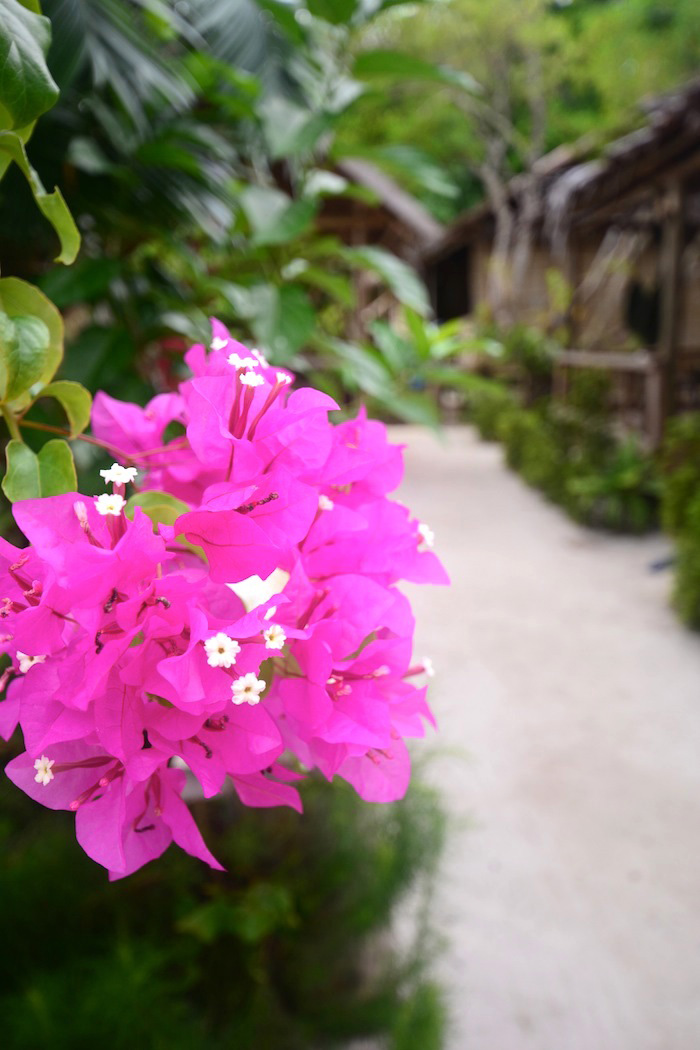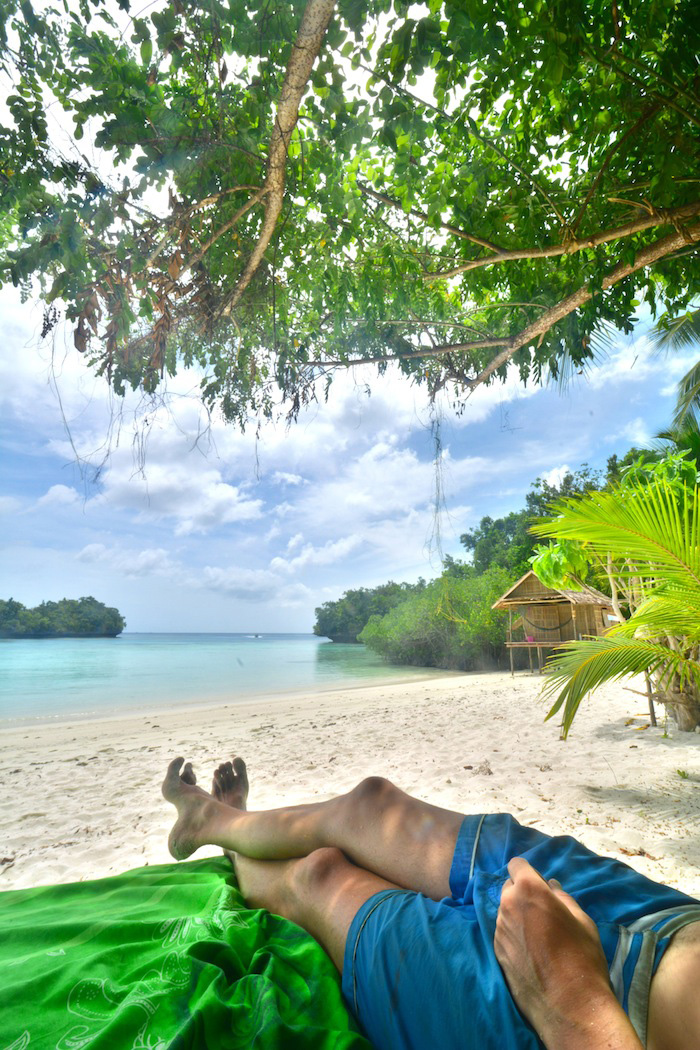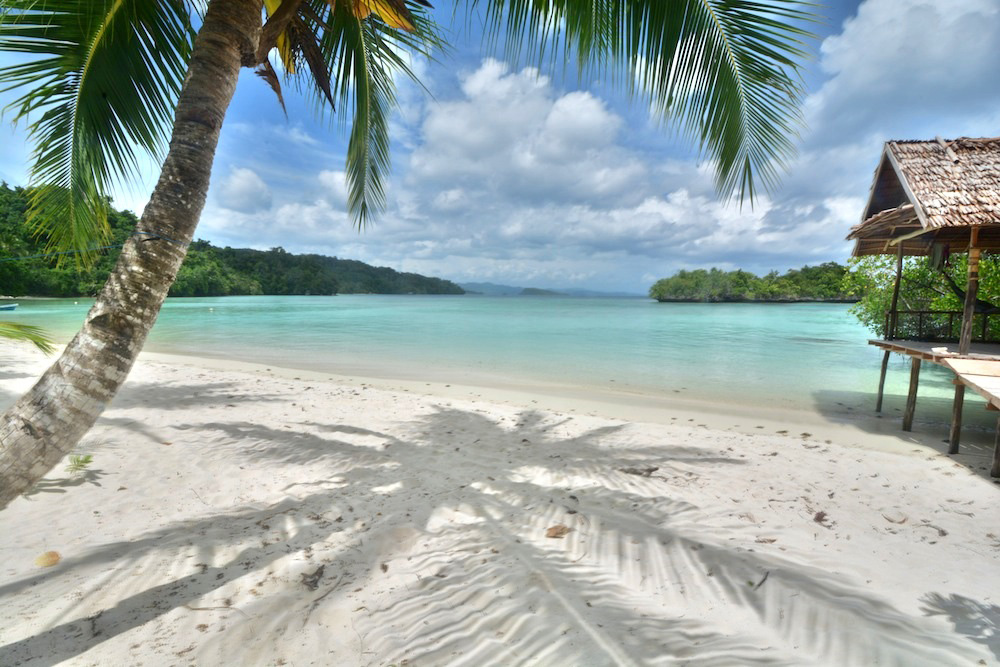 If you know that Raja Ampat exists, you've probably seen pictures like this one, which depict several of the islands from above, emphasizing how pristine and untouched they are. Snapping a photo of my own in this vein was one of my primary goals of traveling to Raja Ampat, but it was unfortunately not to be.
Raja Ampat, you see, is a lonely paradise not only in terms of its distance from most anywhere in Indonesia, but also due to vast expanses of sea between its individual islands, which number far greater than four.
To provide you some perspective, traveling from Gam Island (where I stayed) to the Fam Islands, where many iconic Raja Ampat photos were taken, takes more than three hours by speedboat on a good day, although the two locations appear rather adjacent on the map.
This is good for many reasons. First and foremost, the difficulty of reaching Raja Ampat and of moving about once you get there (to say nothing of the expense) will always limit the number of people who travel here and thus, the development.
Secondly, low tourist numbers and open, clear seas around you on all sides means that when you're not snorkeling or scuba diving, the ocean is essentially your personal swimming pool. And the water of Raja Ampat is without a doubt the clearest non-chlorinated water I've ever swum in.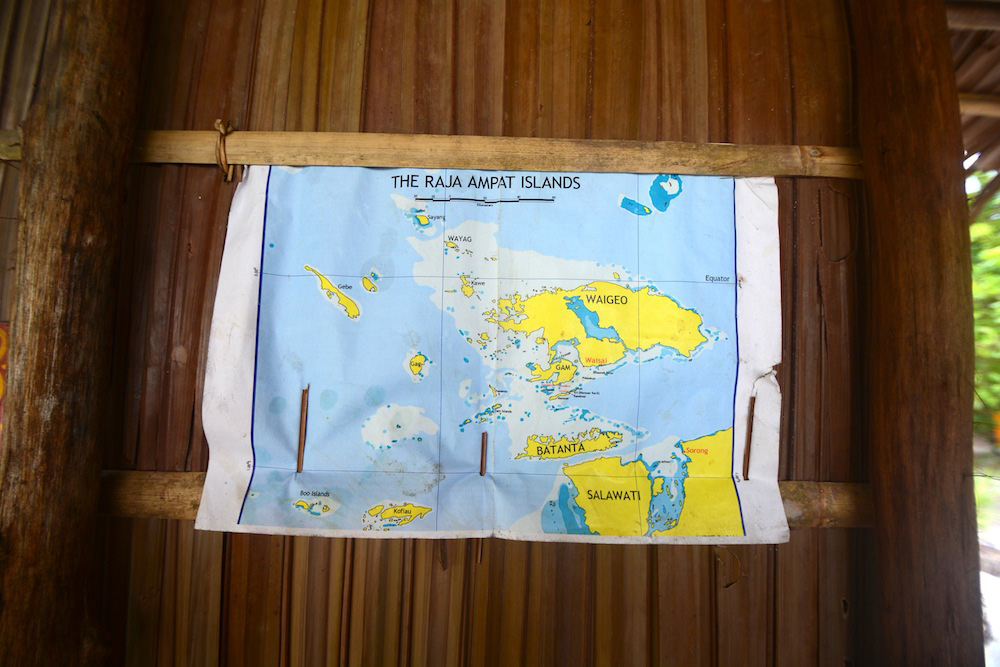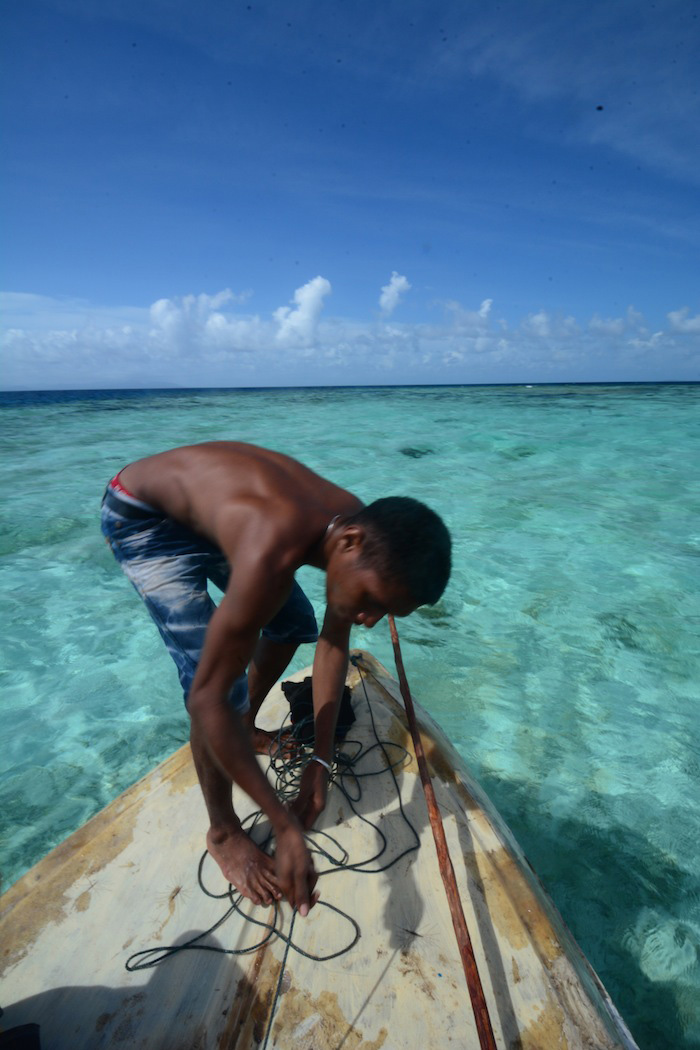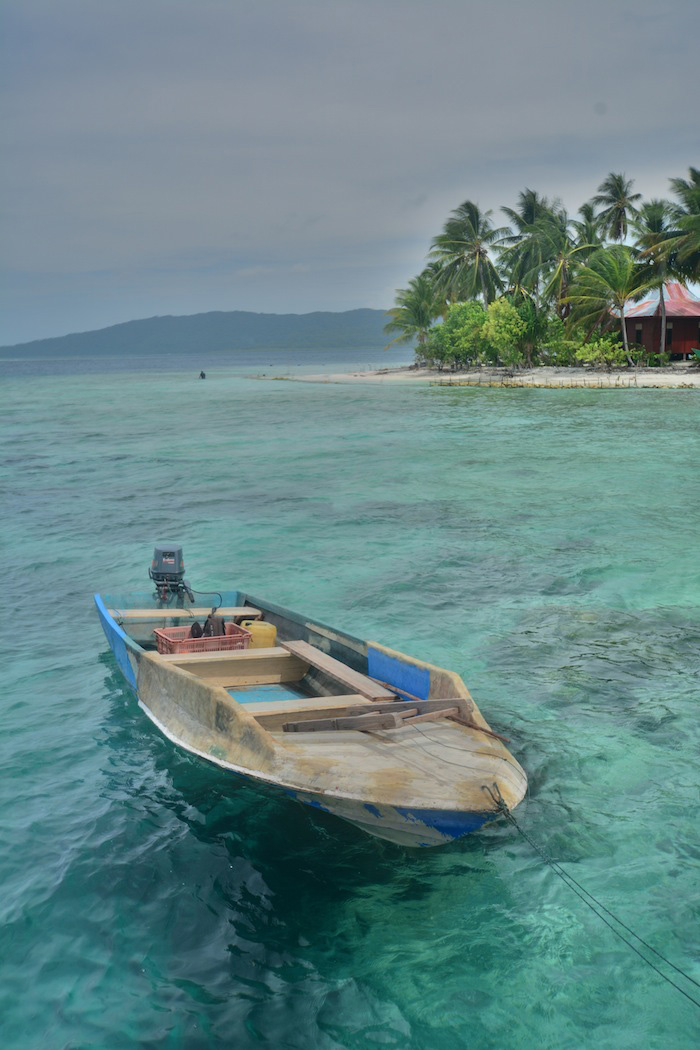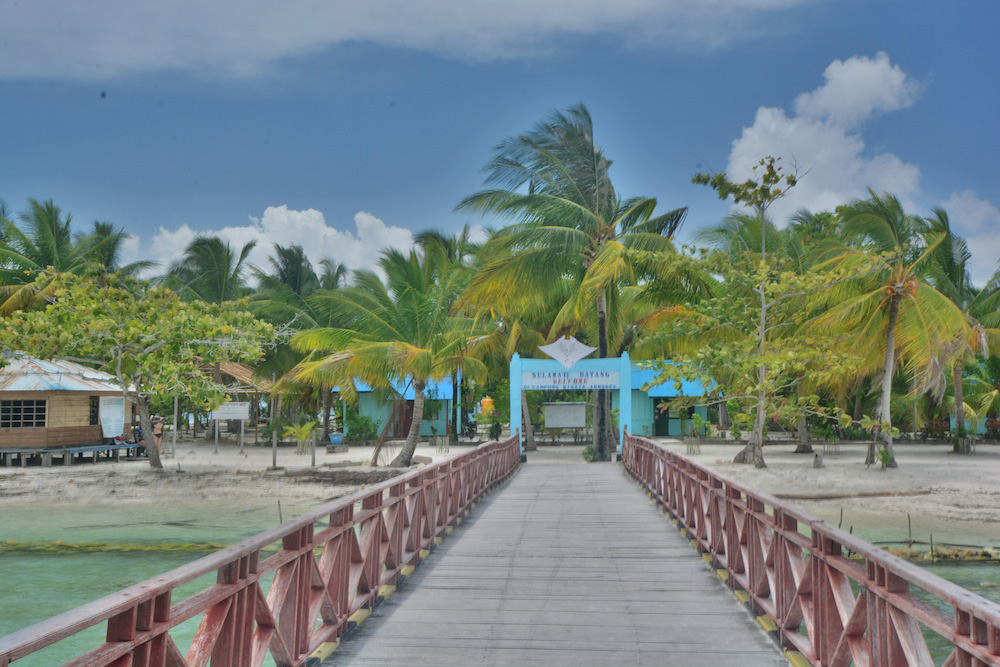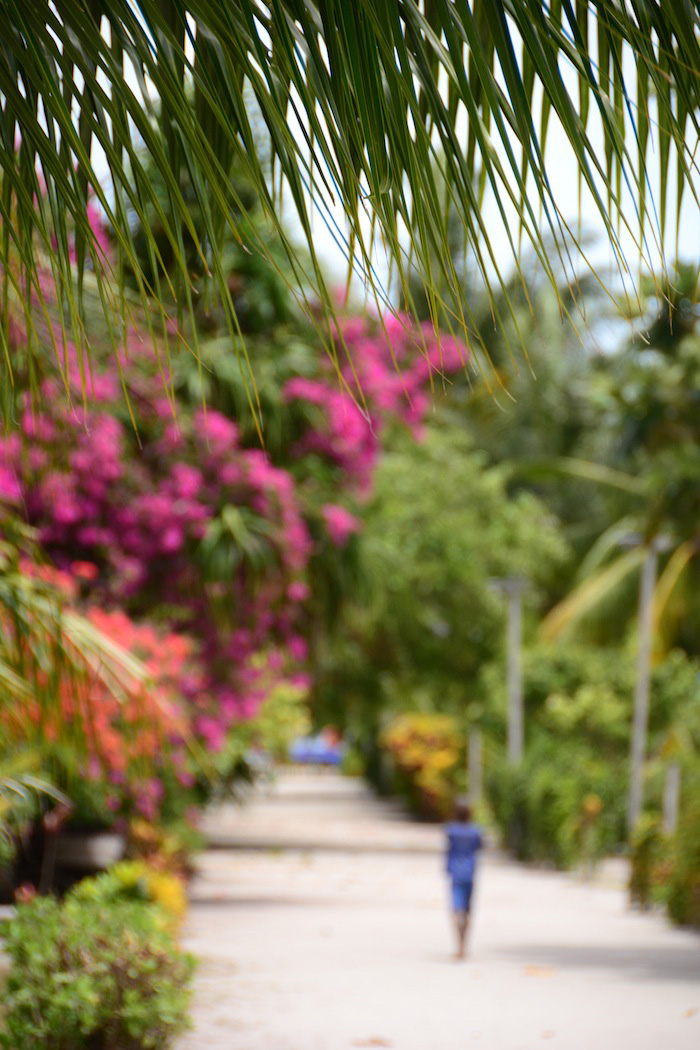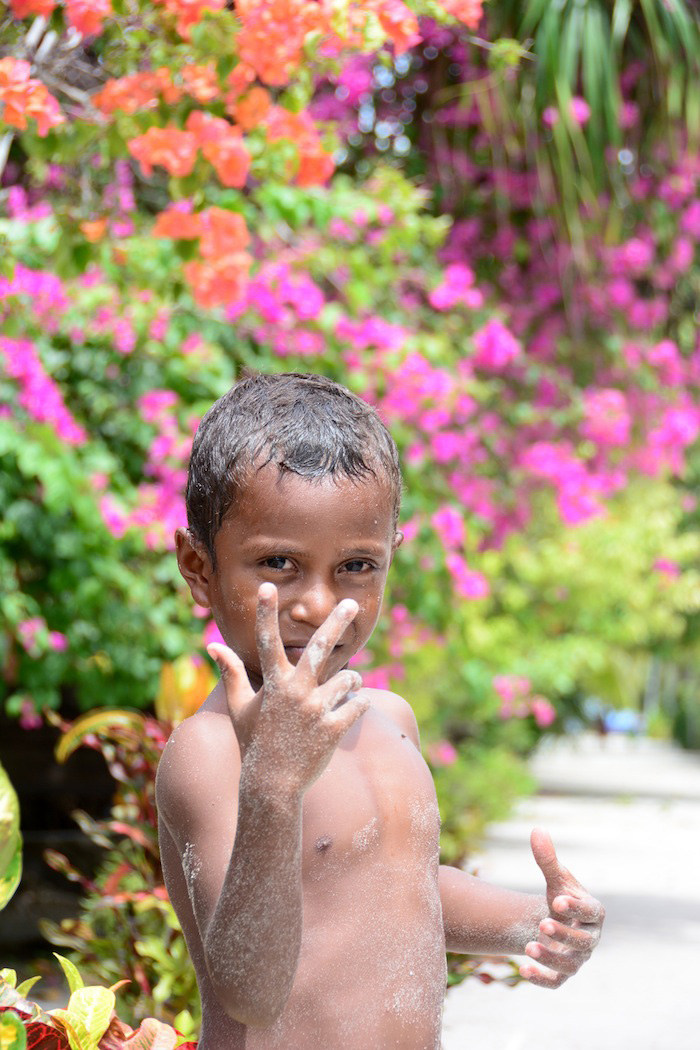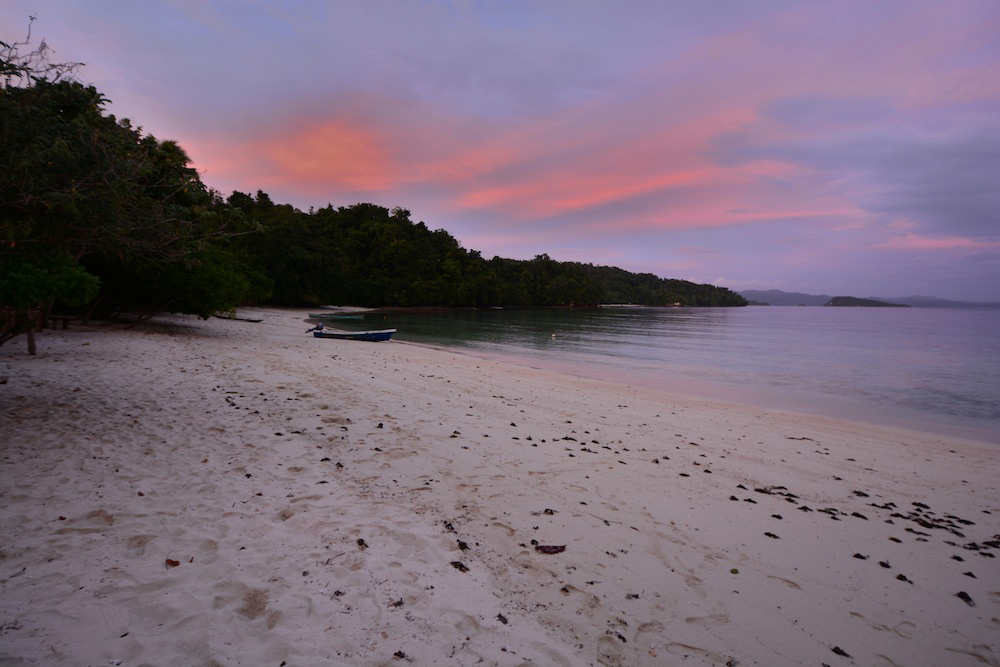 Although Raja Ampat is home to the most isolated, idyllic and private beaches I've ever sunned my white ass on, it's difficult for me to rank it against other versions of paradise I've visited around the world. Even the most remote among them, which was probably Koh Kradan island in Thailand, requires only a fraction of the time or money I spent traveling to Raja Ampat.
(Which, to recap, is at least 24 hours in transit and, conservatively speaking, 100 USD per day, more if you plan on diving two or three times per day.)
At the end of the day, Raja Ampat is a one-of-a-kind experience, so I would recommend visiting, unless you absolutely don't have the time and/or money. After four days here, I can't say I see myself returning, but I'm extremely glad I came in the first place – I'm sure you will be too.