My two favorite things about South America are the towering Andes mountains and the lush, Amazon jungle. I knew I would fall in love with Baños, Ecuador the moment my guide told me it sat at the junction of these two incredible ecosystems.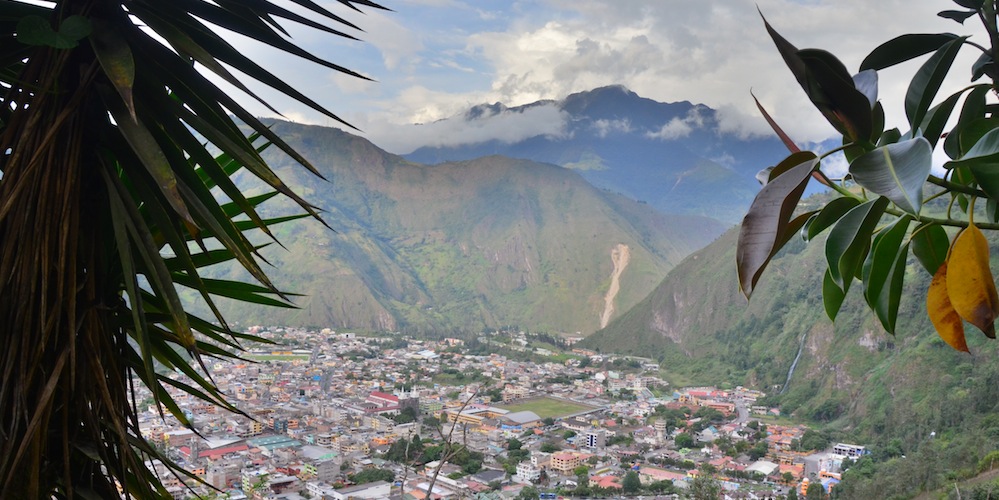 Its natural beauty notwithstanding, Baños has gained fame as Ecuador's adventure capital, my other main source of excitement in advance of my visit there.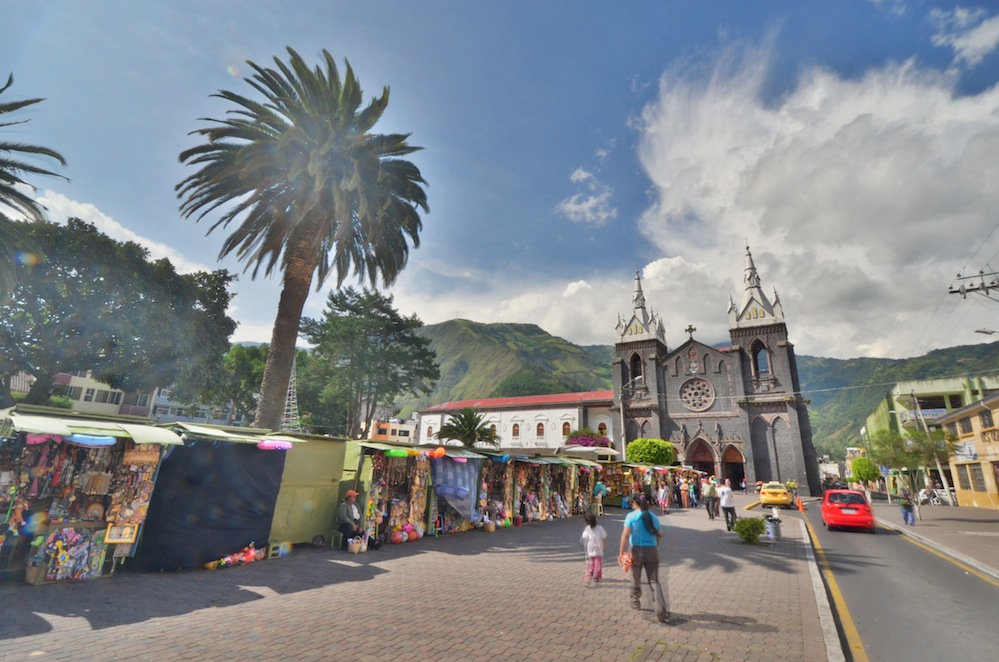 Having booked waterfall rappelling and zip-lining excursions, not to mention a trip to the namesake "healing" thermal baths of the town, whose official name is "Baños de Agua Santa," I arrived to Baños ready to fall in love.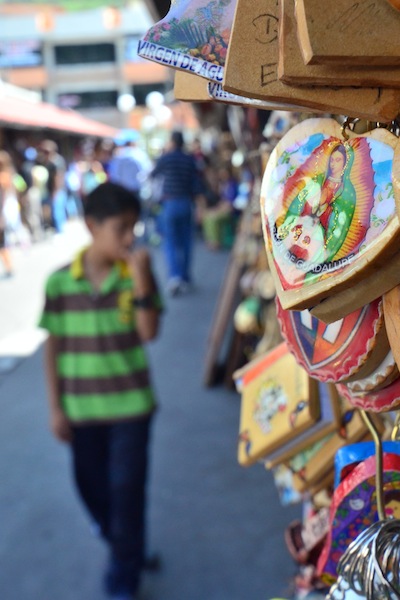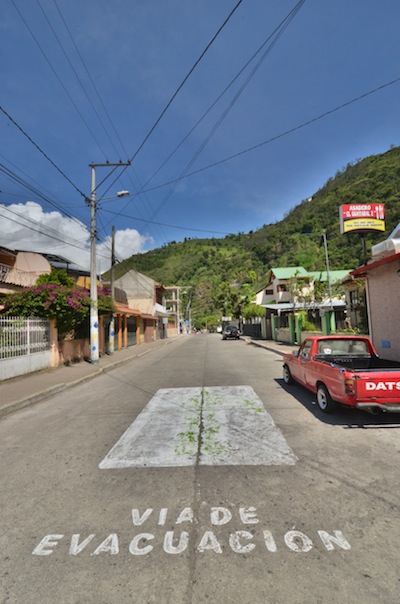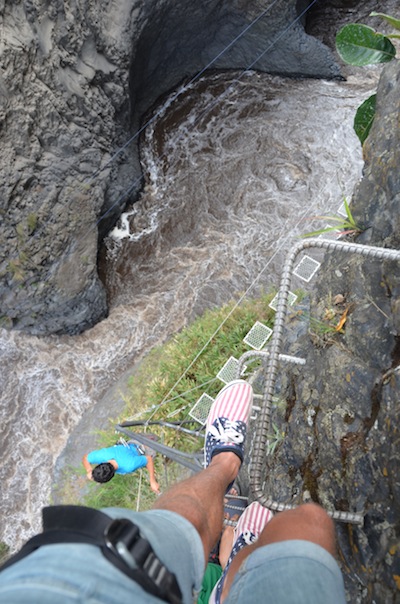 After rappelling (i.e. the closest thing people other than the son of God can do to walking on water) down a 100-foot waterfall my first morning in Baños, I had a free afternoon, so I decided to walk out into the city with my camera and no agenda whatsoever!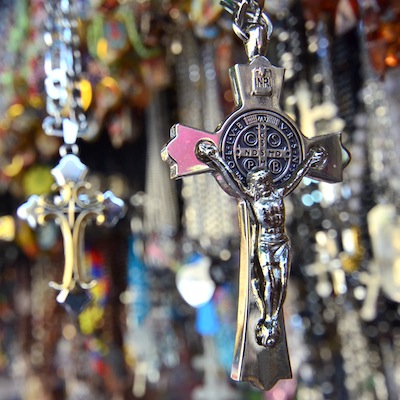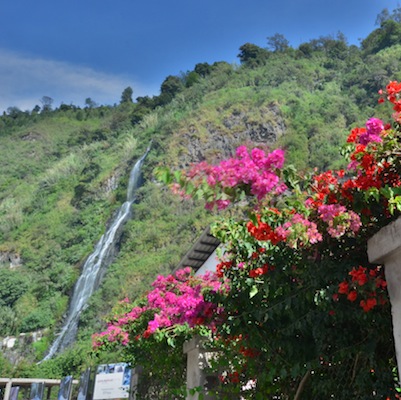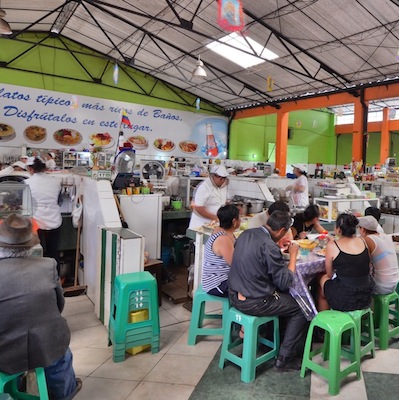 My first stop, after about 30 minutes of wandering aimlessly through Baños' picturesque streets, was Baños' Mercado Central. Although small in comparison to its counterparts in South American metropolises like Santiago or São Paulo, Baños central market, which is divided between an open handicrafts section and a covered food section, proved to be a feast for the eyes.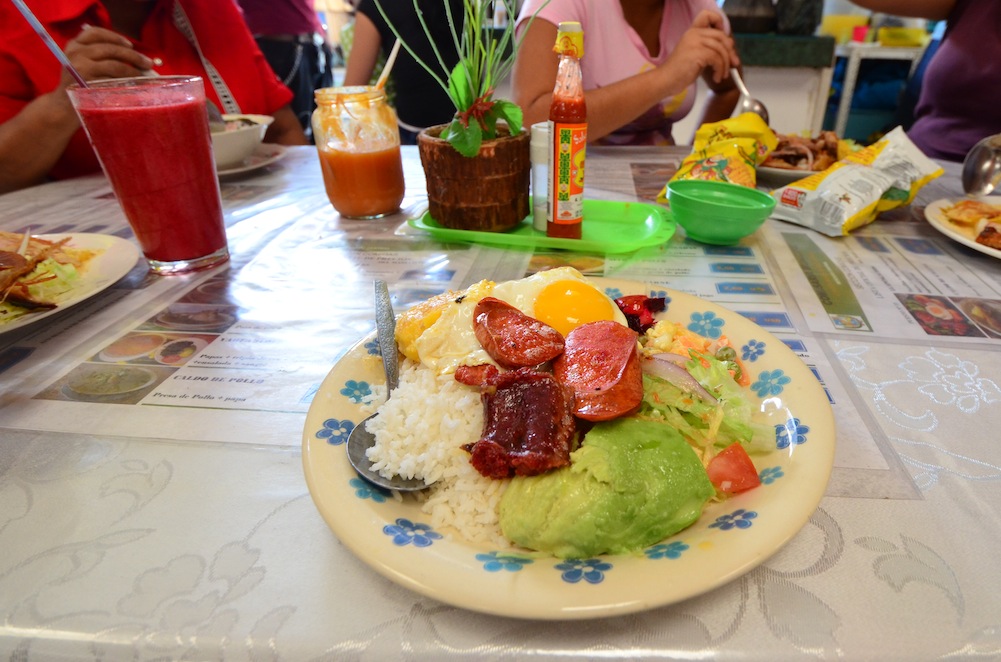 And for the stomach, too. "Ya-peen-gachos," the smiling woman sitting at the most crowded table in the market replied to me, when I asked her what the delicious-looking glob of yellowness on her plate was. Llapingachos, I would learn upon speaking with the owner of the popular food stall, is a classic Ecuadorian dish of mashed potatoes and cheese, which in this case was served with chorizo, rice, salad and a sunny-side up egg.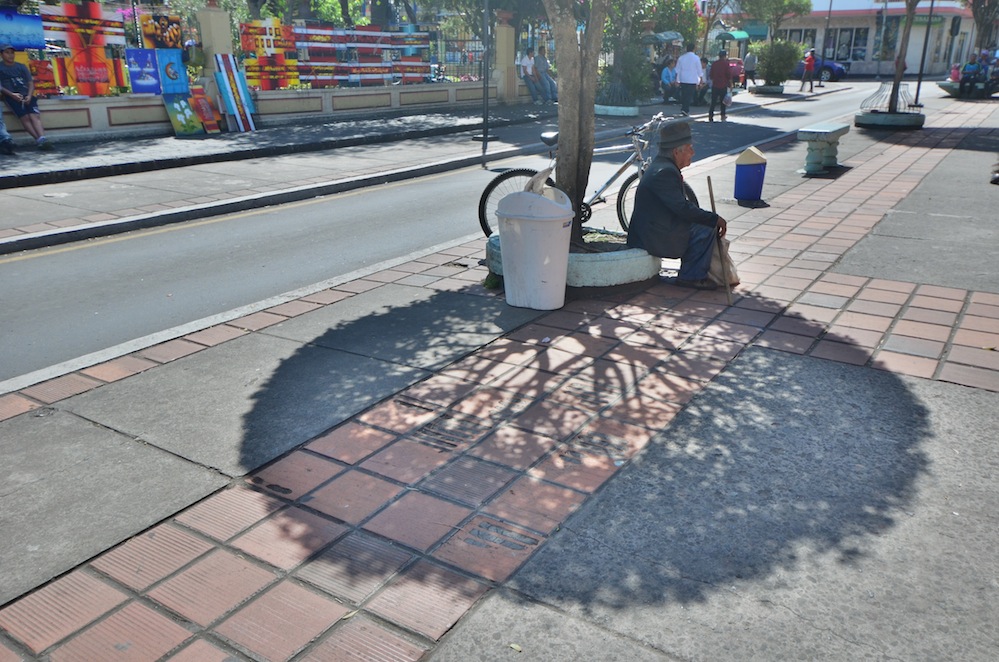 Speaking of speaking, my favorite part about my experience at Baños' mercado was that it allowed me to chat with Ecuadorians, en español no less. The woman, who told me her name was Barbara, was visiting Baños from Guayaquil for a weekend trip with her family. It was their last day in town, a fact in which her school-aged granddaughter seemed especially disappointed.
After speaking with them about how much I'd fallen in love with their country, I apologized for my poor Spanish and bid Barbara and her family farewell.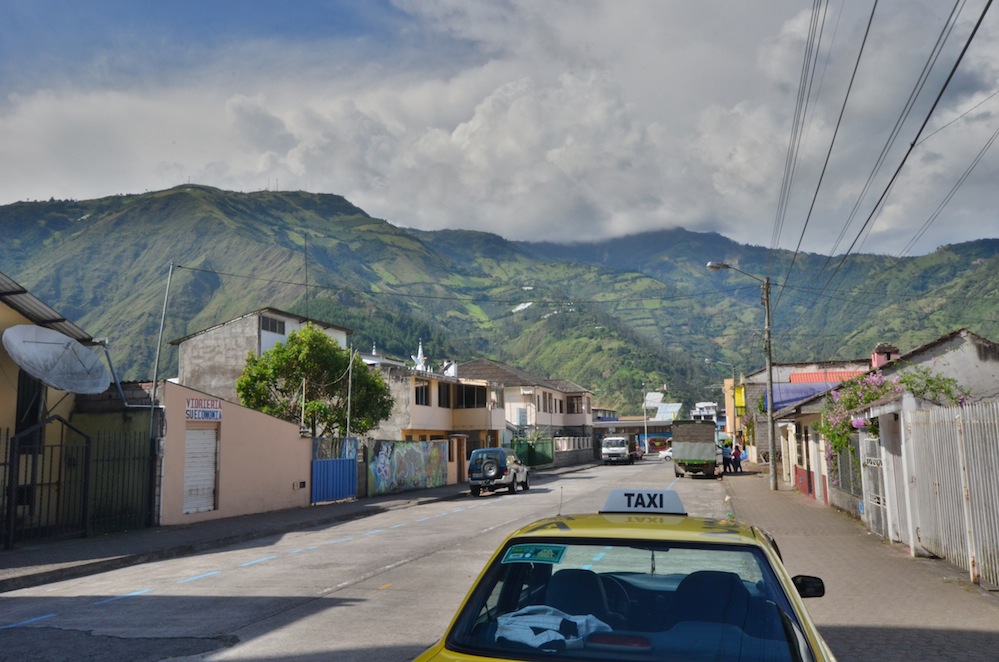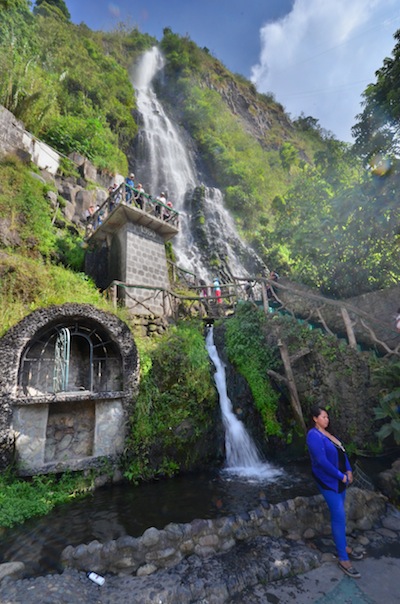 My belly full and my heart warmed, I set back onto the streets and started walking toward my next-most anticipated Baños attraction, the Cascada de la Virgen. Although Baños' aforementioned official name technically derives from its mineral-rich hot spring, its mythology is rich in Virgin Mary folklore, which is why this waterfall is a must-see attraction.
While we're on the subject of La Virgen, I should tell you something embarrassing. My goal, after having eaten in the central market, traipsed through the town and enjoyed the coolness of the waterfall, was to enjoy my final Baños sunset from the Virgin Mary statue which towers of Baños, as such statues do many places in South America.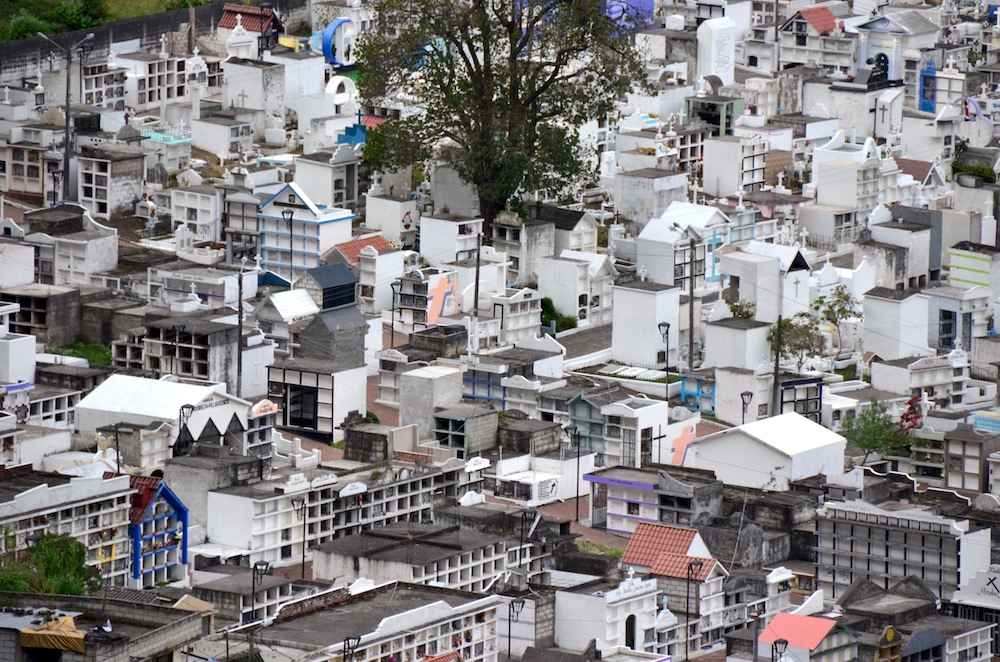 Unfortunately, I must've taken a wrong turn somewhere, because I never did find the statue! I did, however, end up extremely high on the hill over Baños, so I can't complain too much, even if I do feel like an idiot. The picture above shows Baños' epic cemetery as seen from said hill!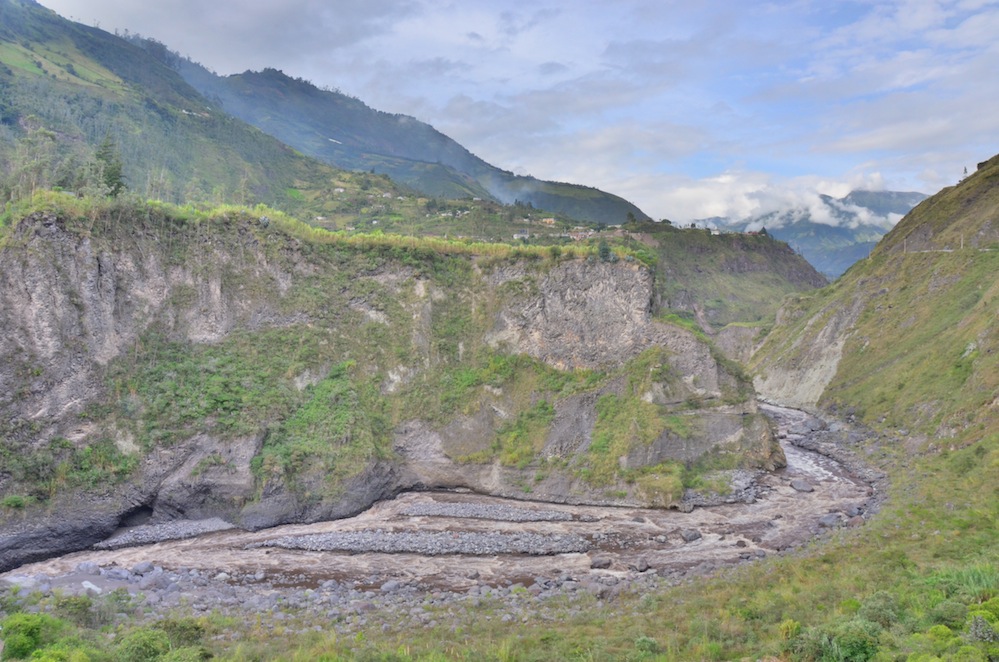 Once darkness fell on the city, I took a dip in the iconic hot springs (which are extremely, extremely hot and also feature a "polar" section, for contrast). The next morning, I zip-lined over the canyon you see above. Now you can see why I'm so in love with Baños!