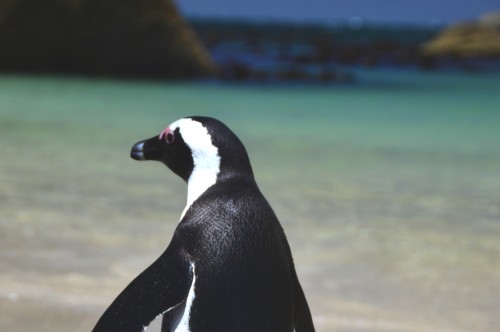 I was surprised to learn, just a few weeks ago, that there is a penguin colony in close proximity to Cape Town, South Africa.
I was also delighted: As you might remember if you read about my experiences with kangaroos in Australia, pandas in China or tigers in Thailand, I love interacting with local wildlife.
I won't lie: This post mostly consists of photos of African penguins, and me gushing about how cute they are. But it also contains valuable information about how to see the penguins, so it's not complete fluff.
The African penguin colony near Cape Town is located on Boulders Beach, in the coastal village of Simon's Town. The easiest way to reach Simon's Town is to take the M3 or M6 south from Cape Town to Muizenberg, then travel south on the M4 until you see the (conspicuous) signs.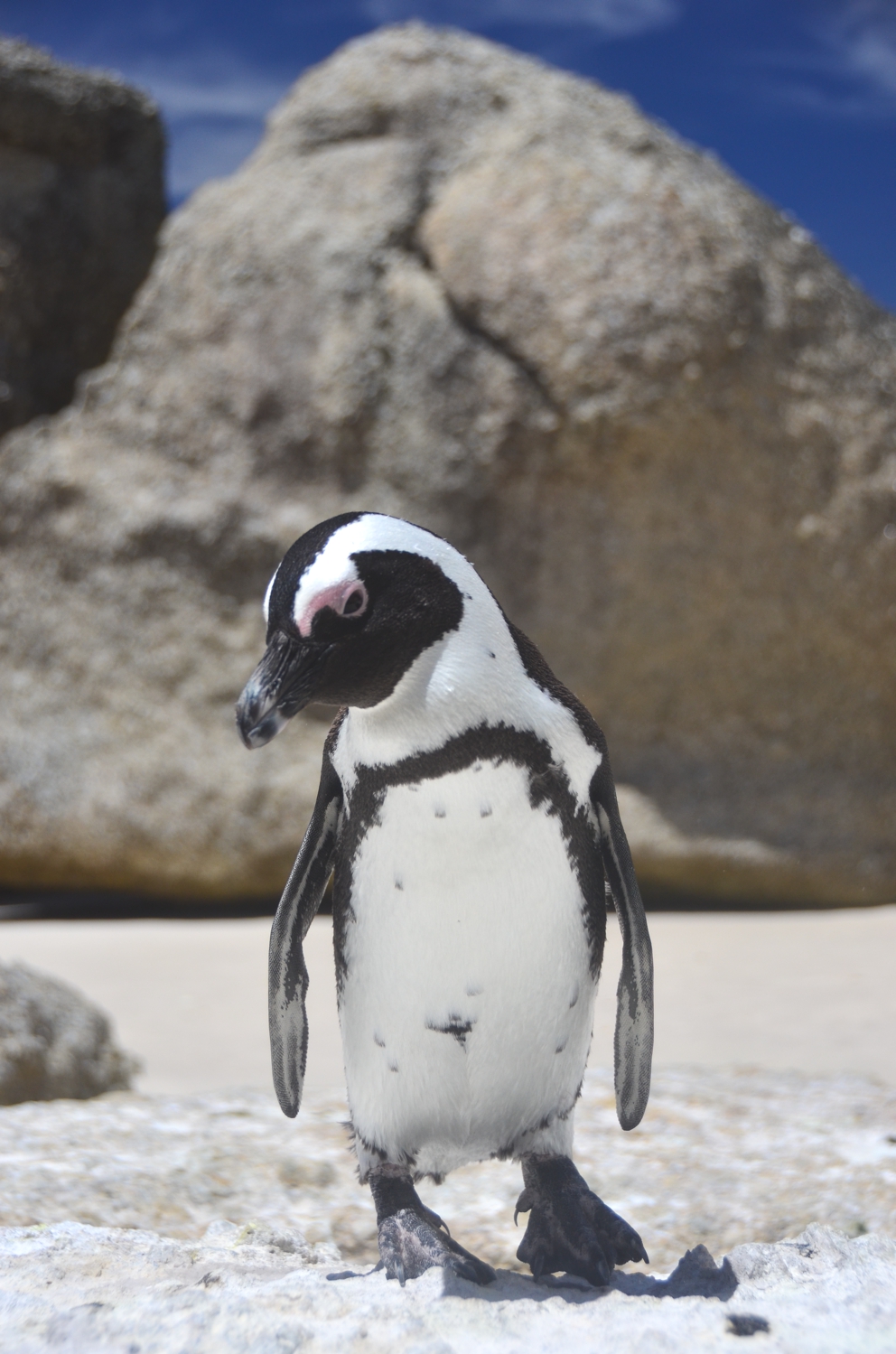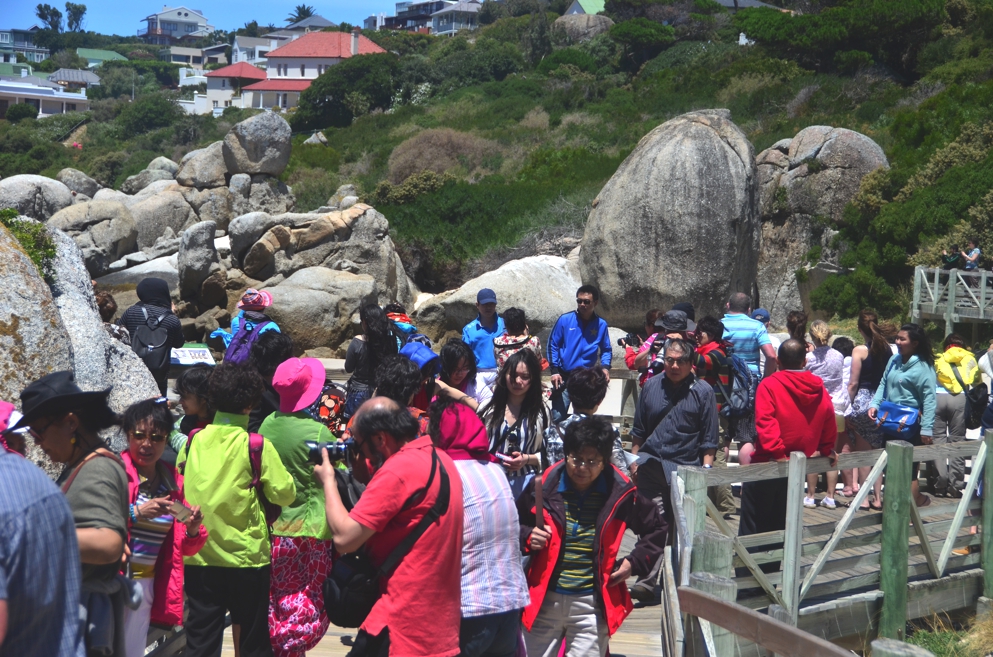 Alternatively, you can take a train from Cape Town's central station to Simon's Town Railway station, then walk approximately one mile to the entrance of the Boulders Beach conservation area, which you'll pay 45 South African rand to enter.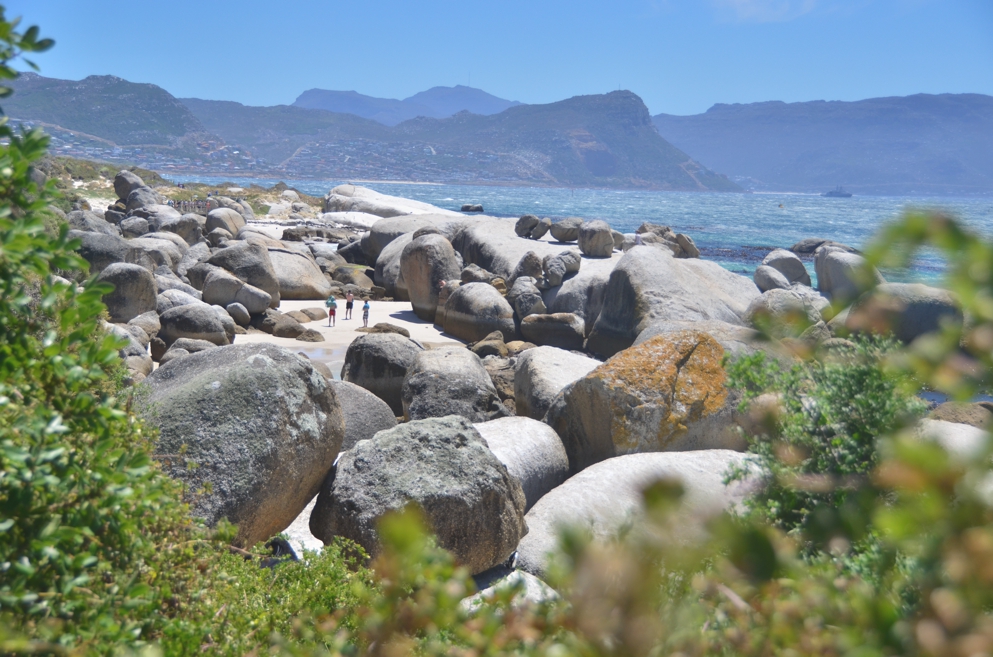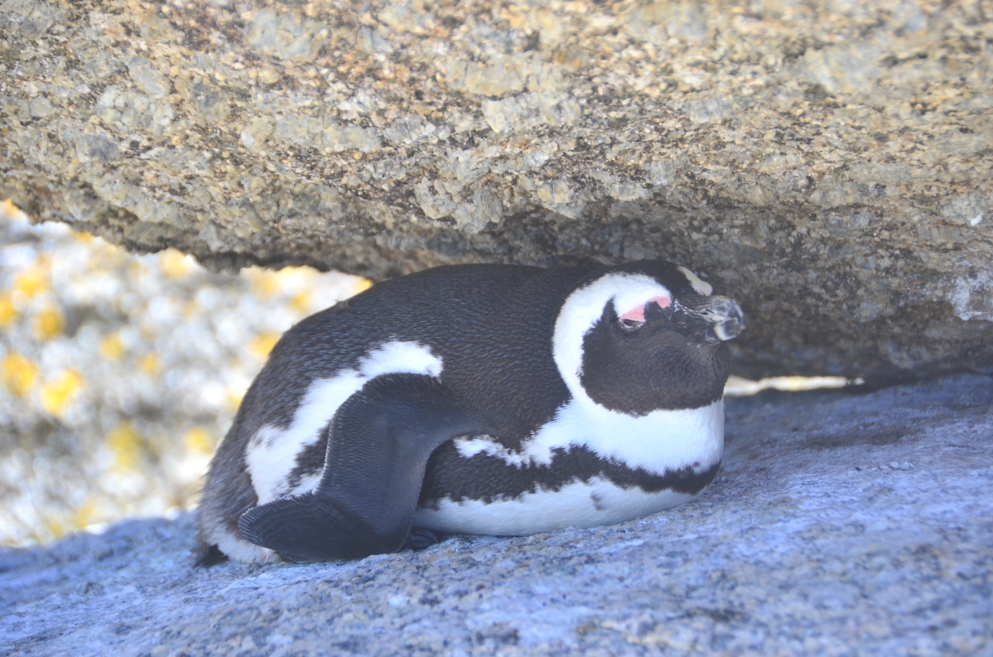 Regardless of which approach you take to reach the penguins near Cape Town, you should note that the park has two sides. If you choose the path on the righthand side of the ticket booth, you'll be taken to a sterile, tourist-filled boardwalk where you can look down on the penguins.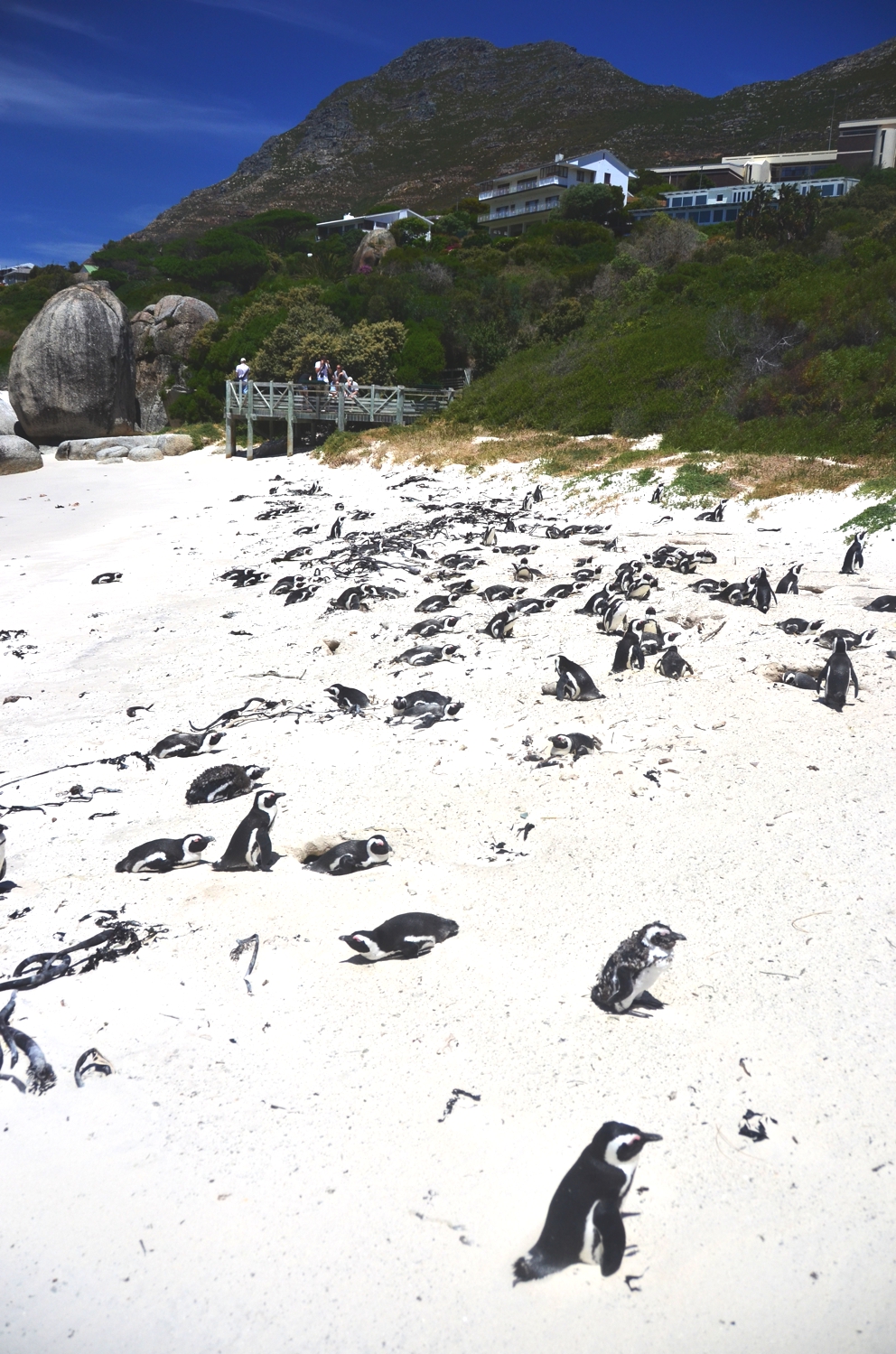 Alternatively, go left to walk down onto the aptly-named Boulders Beach, where you can actually interact with the penguins. Well, sort of: They are particularly friendly, so be careful.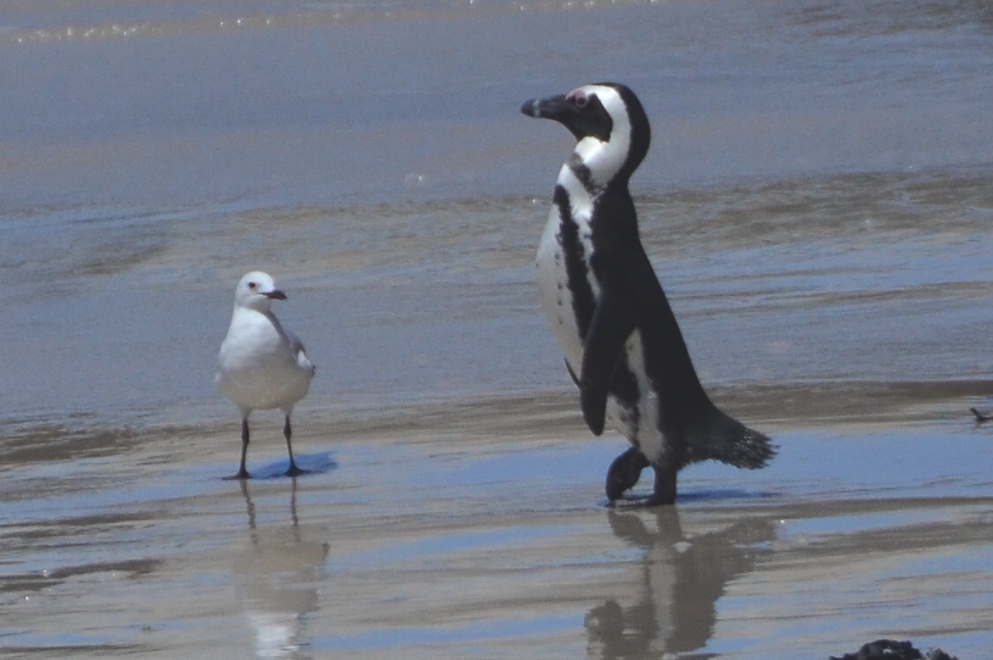 Both Lindsay and I found this experience to be much more in line with what we expected when we heard that there were penguins in South Africa, and agreed that we would've been disappointed had we not known about it.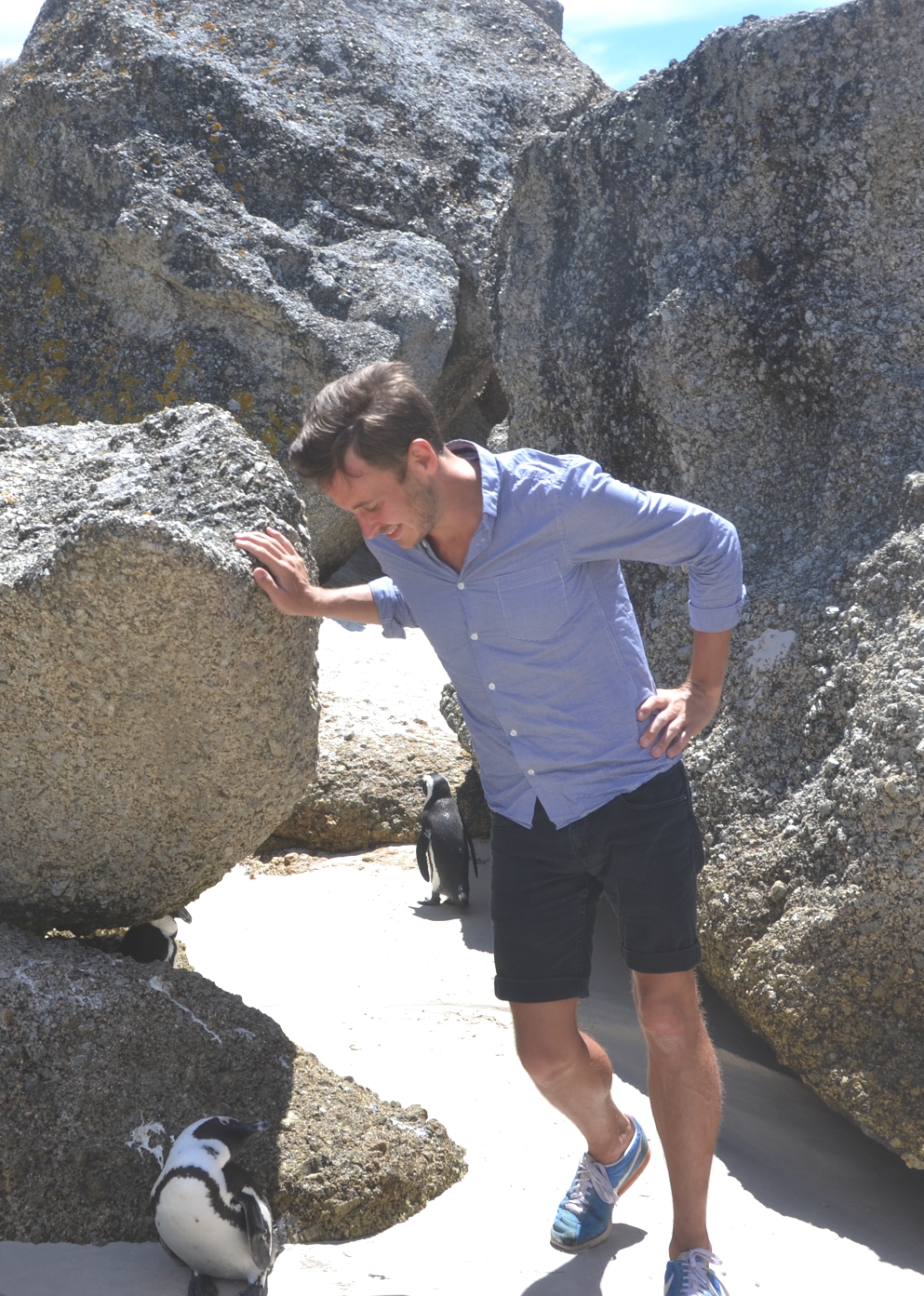 (But thankfully we did learn about it and were not disappointed – penguins rock!)