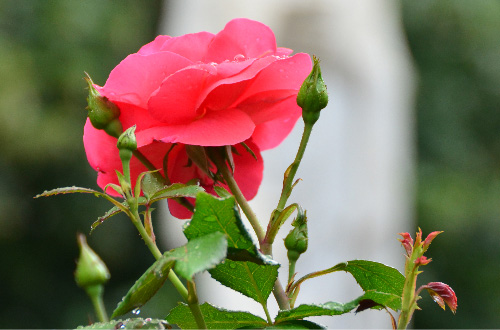 Founded in the year 50 AD by the Romans and having flourished during the Middle Ages as one of the most important trade routes linking eastern and western Europe, the city of Cologne is one of the most eclectic and culturally diverse cities in all of Germany.
Cologne currently boasts more than 10 million inhabitants, thus giving it the honour of being the fourth largest city in the country.
Notwithstanding its sheer size, Cologne is also one of the most popular tourist destinations that attracts countless millions of visitors from across the globe each year. Due to this fact, it proves wise to have a brief look at some of the top tourist attractions that are certain to leave a lasting impression.
The Cologne Cathedral
It only makes sense to begin our journey at the most visited cathedral in all of Germany. The Cologne Cathedral attracts an estimated 20,000 visitors a day, thus making it Germany's most famous landmark.
The church was constructed in 1248 and reflects some of the best examples of Gothic architecture that still exist. In fact, the spires of the cathedral reach a staggering 175 metres into the air. From these vantage points, visitors can be presented with spectacular views of the countryside and the city itself. For those interested in religious history, the Cologne Cathedral is said to house the original bones of the Three Wise Men that presented the infant Jesus with gifts soon after his birth.
Cologne Breweries
We are all well aware that Germany is famous for its many types of ales and beers. Simply stated, no tourist advice would be complete without recommending a local pub or two, but cologne takes this masterful tradition a step further. The city is famous for type of alcoholic brew that is known as "kolsh". There are 26 different brands to try and due to its reputation, only certain breweries are allowed to offer it to their patrons. Thankfully, some of the most well-known locations for partaking this ale are in close proximity to the cathedral. Bring a hearty appetite, for this drink is often served with a rye roll with cheese or with a dish of mashed potatoes and applesauce.
Hohenzollern Bridge
Although this bridge was originally built in 1906, it was eventually demolished by the retreating Nazis towards the latter part of World War II. However, it was reconstructed after the war's finale and has remained a powerful landmark and one of the most recognisable structures in the city. Hohenzollen Bridge is also vital to the city's infrastructure, as it connects central Cologne with surrounding highways and is therefore a major transportation hub. If we place this transport significance aside, the bridge is also famous for the numerous "love padlocks" that can be found stretching from one side of the bridge to the other; a moving testament to the countless couples that have left their mark when walking its span.
The Belgian Quarter
No visit to Cologne would be complete without frequent the city's most fashionable and famous shopping district. Although European brand names abound, many choose instead to shop at the more offbeat stores that line the streets; perfect for choosing memorable fashions at agreeable prices. While this area is spectacular to visit during the day, it truly comes alive in the evening. Sporting trendy restaurants and bespoke pubs, there is truly something to be found here for every taste. This Bohemian personality truly gives the Belgian Quarter a unique and unforgettable atmosphere.
Museums
Cologne is also home to some of the world's most renowned museums. In fact, there are no less than 36 museums to be found within the city limits, so it may be wise to devote a day to see what these locations have to offer.  The museum Ludwig contains many 20th century pieces including a select collection of Picasso's works. The Roman-Germanic museum is steeped in an interesting mélange of regional works that date back to the Middle Ages and earlier.  However, visiting the Fragrance Museum is an absolute necessity (hence the name cologne). There are a great number of historical bottles and displays that tell the story of the rise of cologne in modern culture.
These are but five of the most popular tourist destinations that the city of Cologne has to offer. One of the greatest benefits is the fact that Cologne is well within a reasonable distance from London, thus making any journey quick and convenient. Travelling between these cities is quite easy due to the fact that parking around London abounds. Cars can be left for a certain period of time while visiting abroad and there are a wide range of locations and price ranges to choose from. Click here to find out more about what other benefits these car parks can provide. Cologne is a city of unrivalled beauty and architecture and is well worth visiting should the opportunity arise.